Creating a beautiful backyard space doesn't always have to cost a fortune. With a little creativity and resourcefulness, you can transform your backyard into an outdoor oasis without breaking the bank.
In this article, we'll explore some budget-friendly backyard landscaping ideas that can help you create a stunning outdoor space that you and your family can enjoy.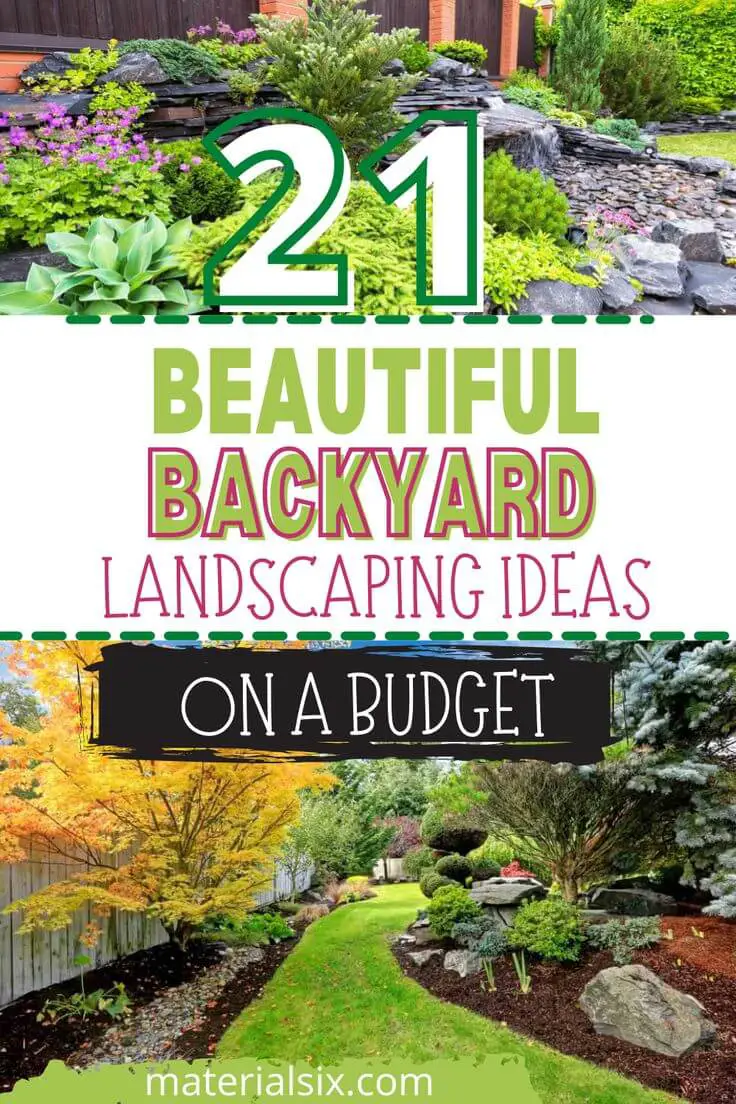 1. Use plants and flowers strategically
One of the simplest ways to transform your backyard is by strategically placing plants and flowers throughout the space. Adding a variety of plants and flowers can add color and texture to your backyard while also creating a peaceful and relaxing environment.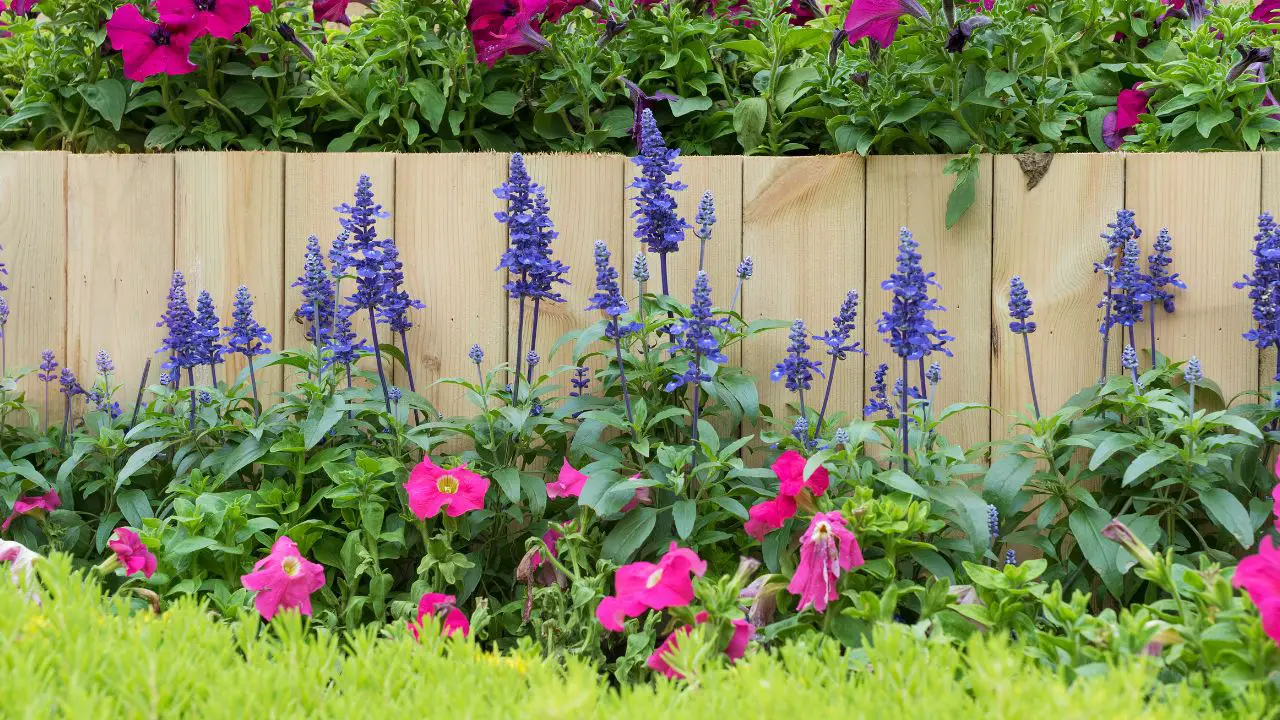 Consider planting perennials that come back year after year to save money in the long run. You can also create a vertical garden using repurposed items like pallets, which are a great way to grow herbs and small plants without taking up too much space.
2. Create a seating area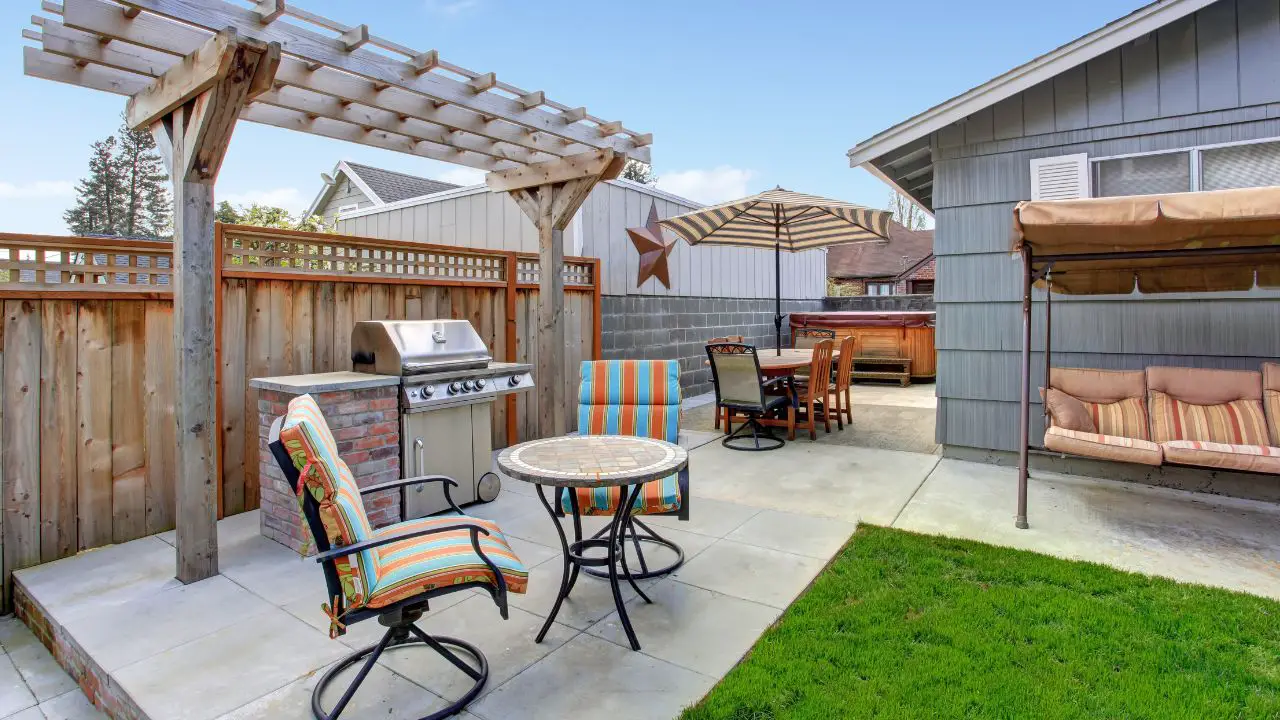 Another way to enhance your backyard is by creating a seating area where you can relax and entertain guests. A simple DIY bench or a few chairs around a fire pit can create a cozy atmosphere that's perfect for outdoor gatherings.
You can also add some comfortable outdoor cushions and throws to make your seating area more inviting.
3. Incorporate outdoor lighting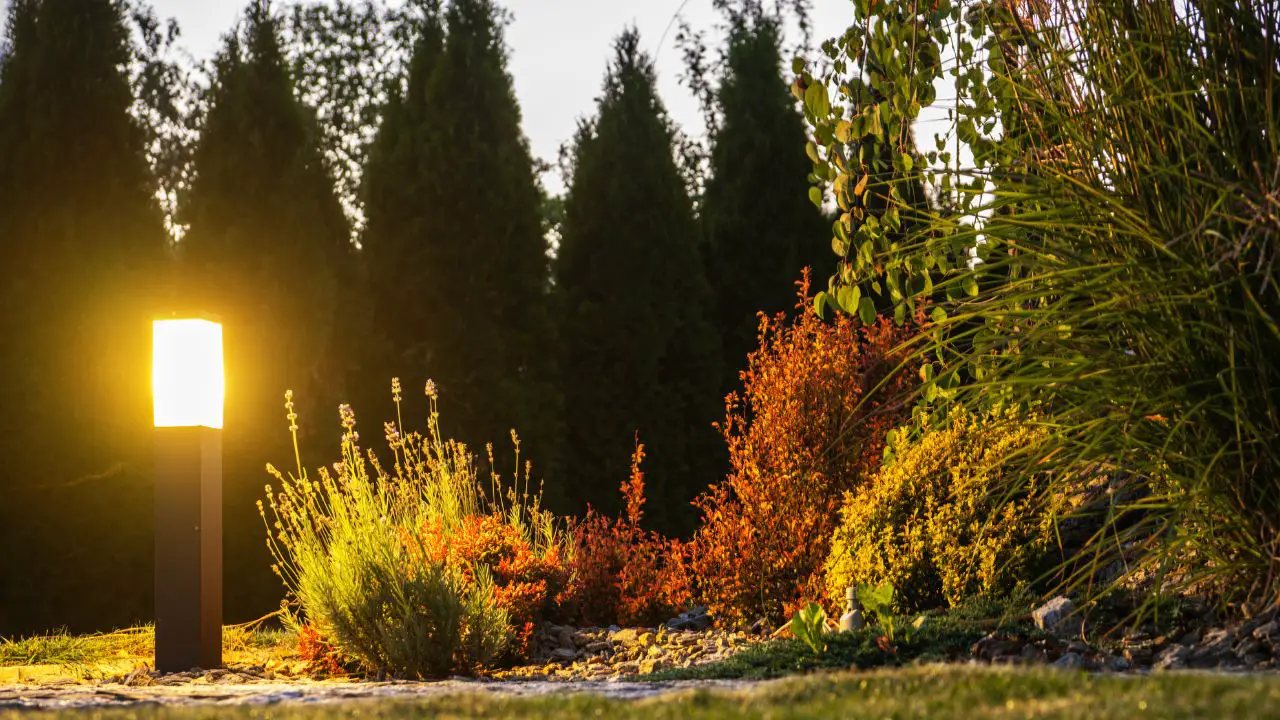 Outdoor lighting can add ambiance to your backyard and create a magical atmosphere at night. You don't need to spend a lot of money on expensive lighting fixtures.
Instead, consider using candles, lanterns, and string lights to add warmth and charm to your outdoor space. Solar-powered lights are also an eco-friendly and cost-effective option.
4. Add a water feature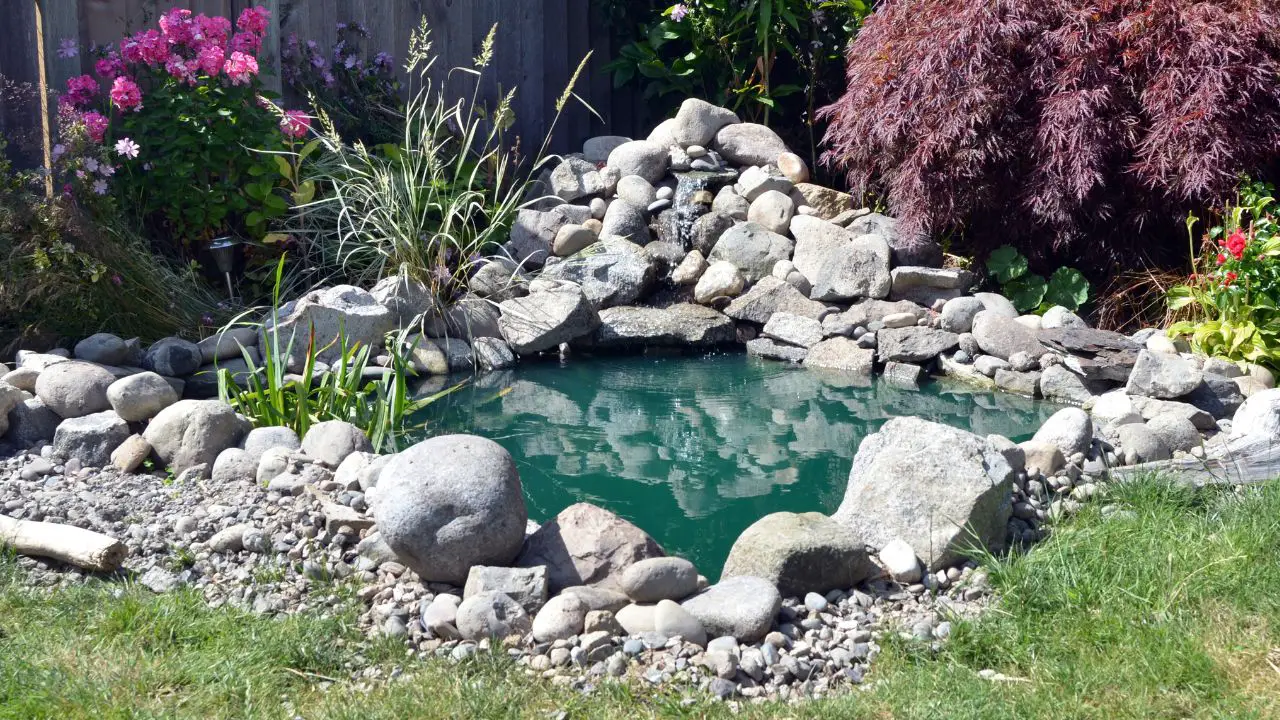 Adding a water feature to your backyard can create a tranquil and serene atmosphere. You don't need to install a large and expensive fountain. Instead, consider a simple DIY water feature like a small pond or a bubbling rock fountain.
These can be created using inexpensive materials like pond liners, rocks, and a water pump.
5. Use recycled materials
Repurposing old materials can save you money while also adding character to your backyard. Old pallets can be turned into a vertical garden, while old tires can be used as planters.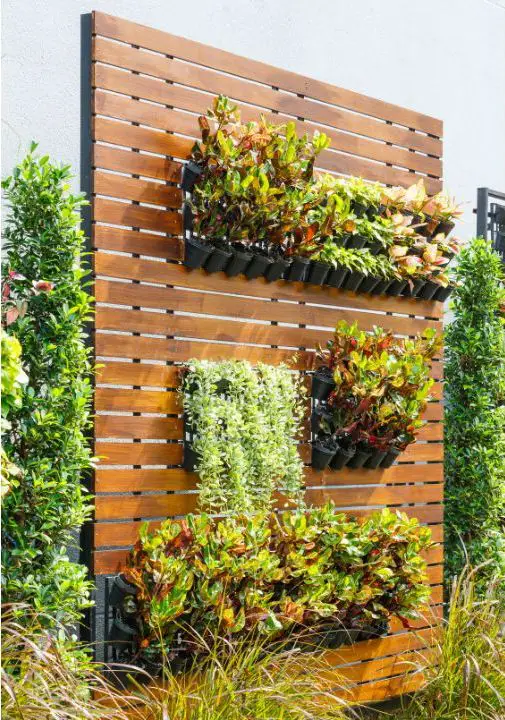 You can also create a DIY pathway using recycled bricks or stones. Be creative and use what you have on hand to create a unique and charming backyard space.
6. Install a vegetable garden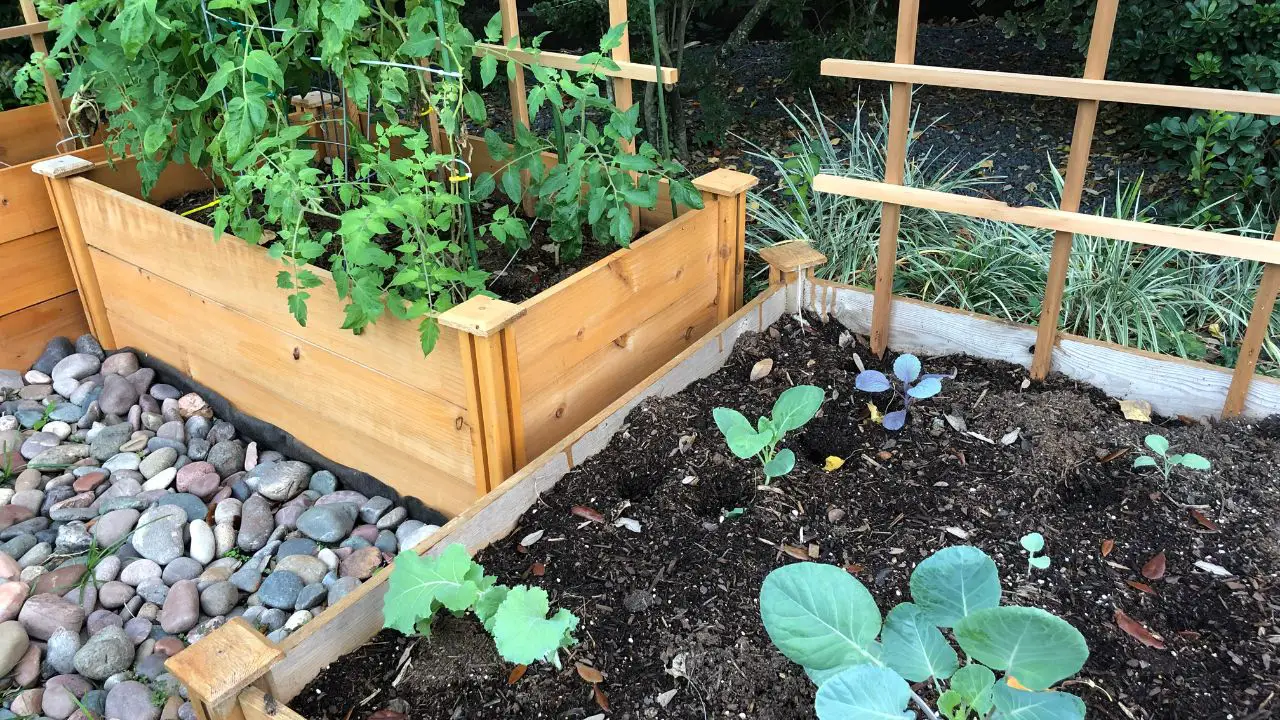 A vegetable garden can not only save you money on groceries but also add beauty and functionality to your backyard. You can start small with a few pots or create a raised garden bed using inexpensive materials like cinder blocks or wooden pallets.
Growing your own vegetables is not only cost-effective but also rewarding and sustainable.
20+ Backyard Landscaping Ideas on A Budget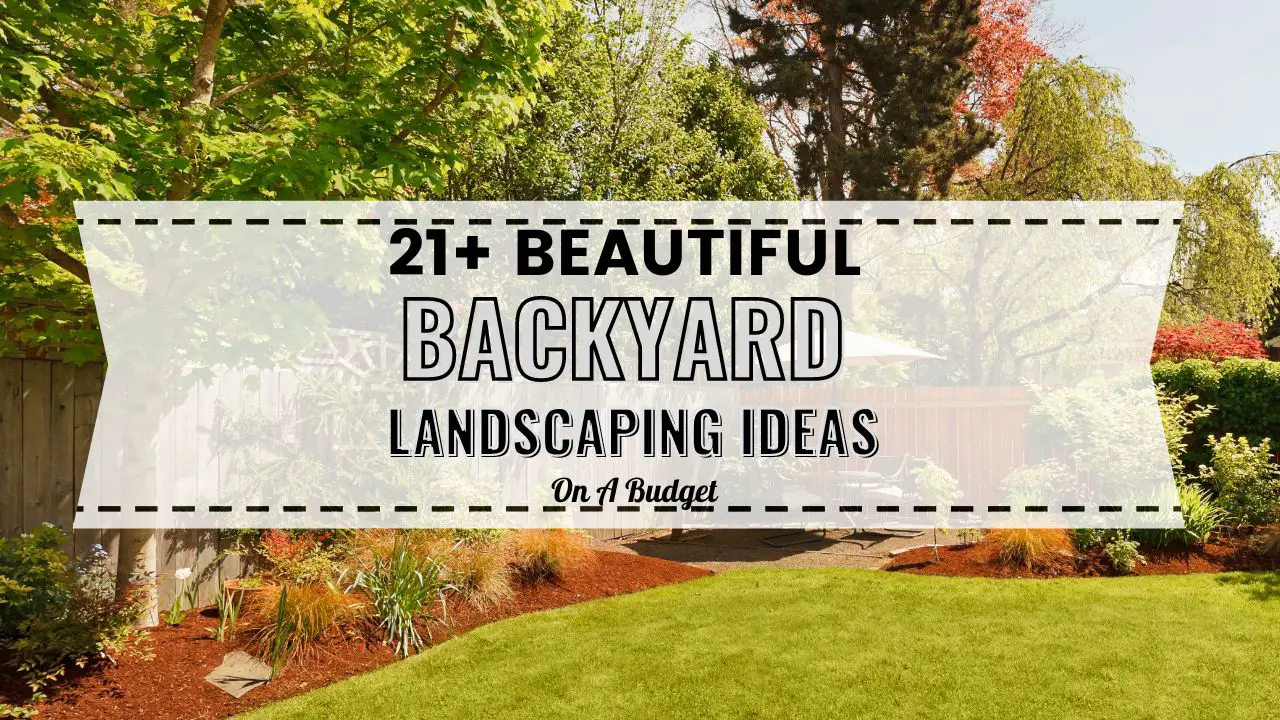 Having an extra space outside is something to take control of. It is also a part of your house, right?
However, decorating or setting up the outdoor space just outside the house could be pretty challenging.
Don't worry, we have gathered a lot of concepts and ideas here for your to explore. Also, it is a guarantee to turn your ordinary backyard into a slice of heaven.
1. Hanging Pots for Colorful Flowers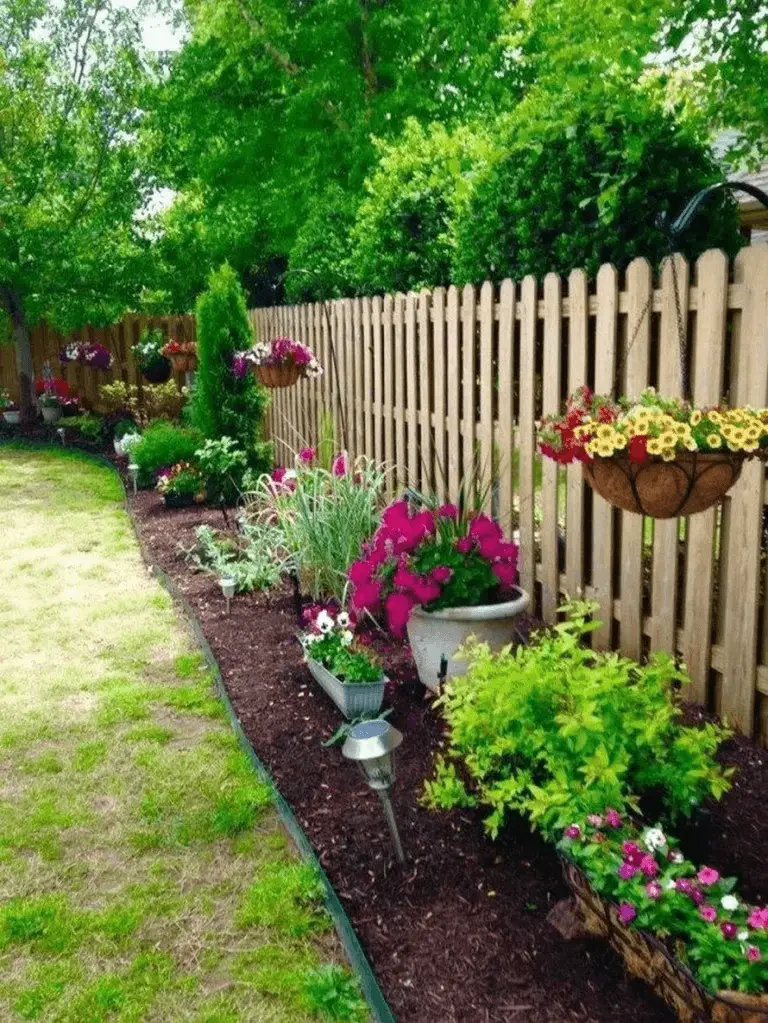 Interestingly, using vertical space is one of the tricks to deal with a shortage of outdoor areas. Hence, having the plants or flowers hanging will save a lot of space on the ground.
As you can see, it also adds colors to the wooden fence.
Related: Flower Bed Design Ideas for Your Front Yard
2. Flower Shaped Pathways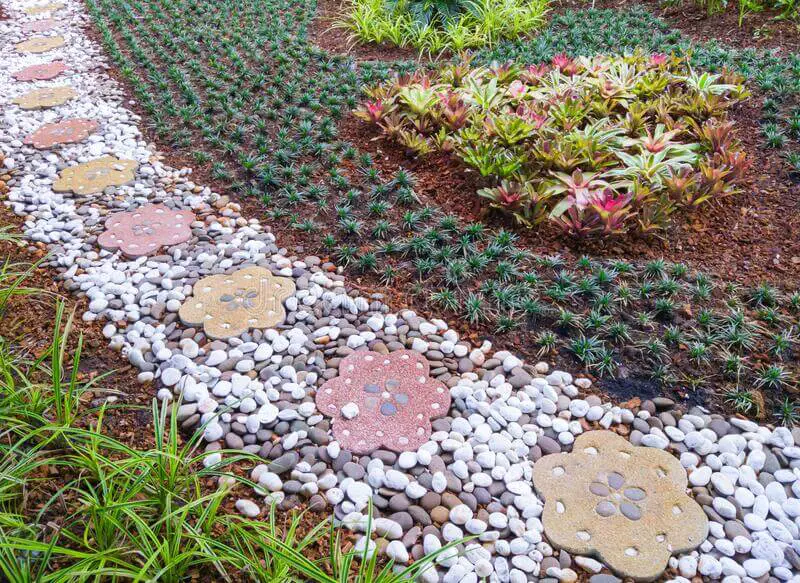 The pathway is certainly a part of backyard landscaping ideas on a budget to make. Therefore, you can even make them with cement in your DIY projects.
Further, do not forget to add colorings for a more interesting scene.
3. Natural Fish Ponds Full of Rocks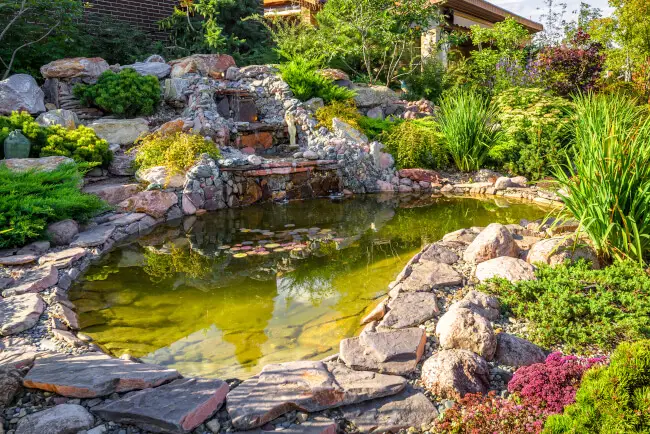 Alternatively, adding an element of water in the garden would complete the natural and healthy atmosphere that it has.
Likewise, rocks and water are a great combination to decorate a beautiful garden.
Read also: 10 Different Types of Landscaping Rocks
4. Hanging Flowery Pots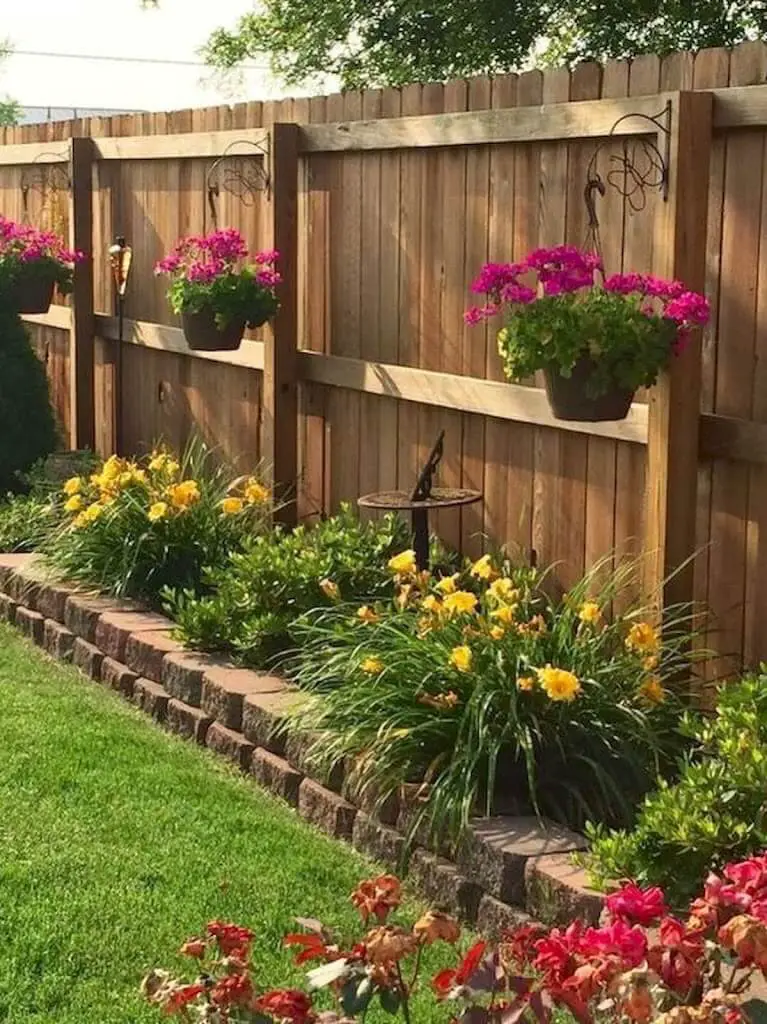 This is another idea to fill the vertical space of the garden, for instance. Moreover, consider this idea as your main concept if the space in the backyard is limited.
5. Backyard Living Space with Firepit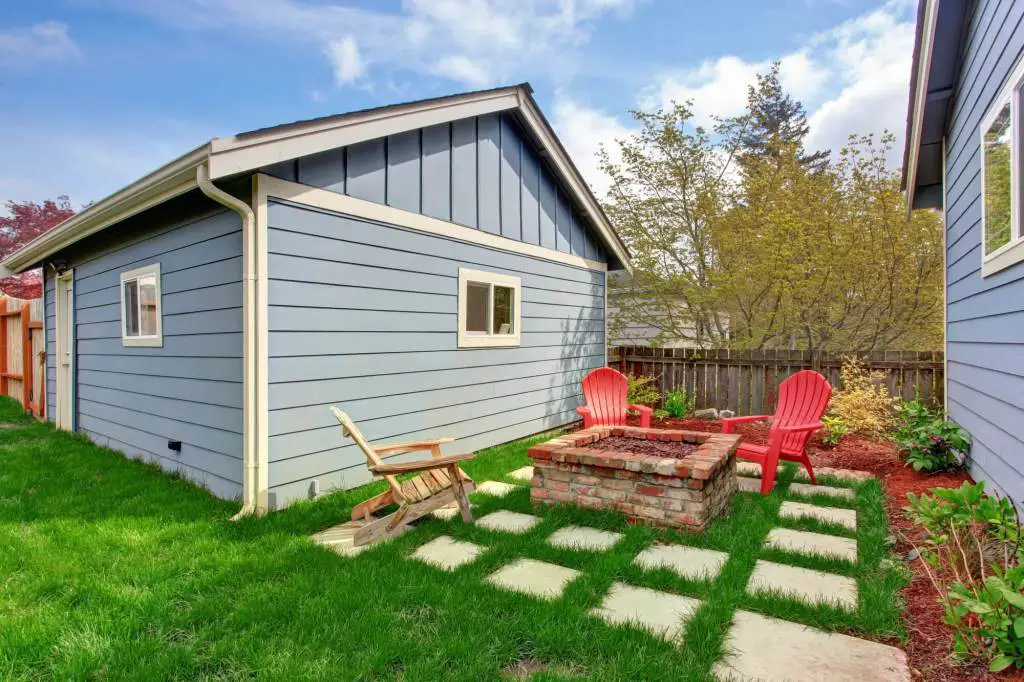 Have you ever considered having a living space in your backyard? Then, many people have that in their outdoor space. Adding a fire pit would really turn the table, for instance.
6. Side Yard for Narrow Garden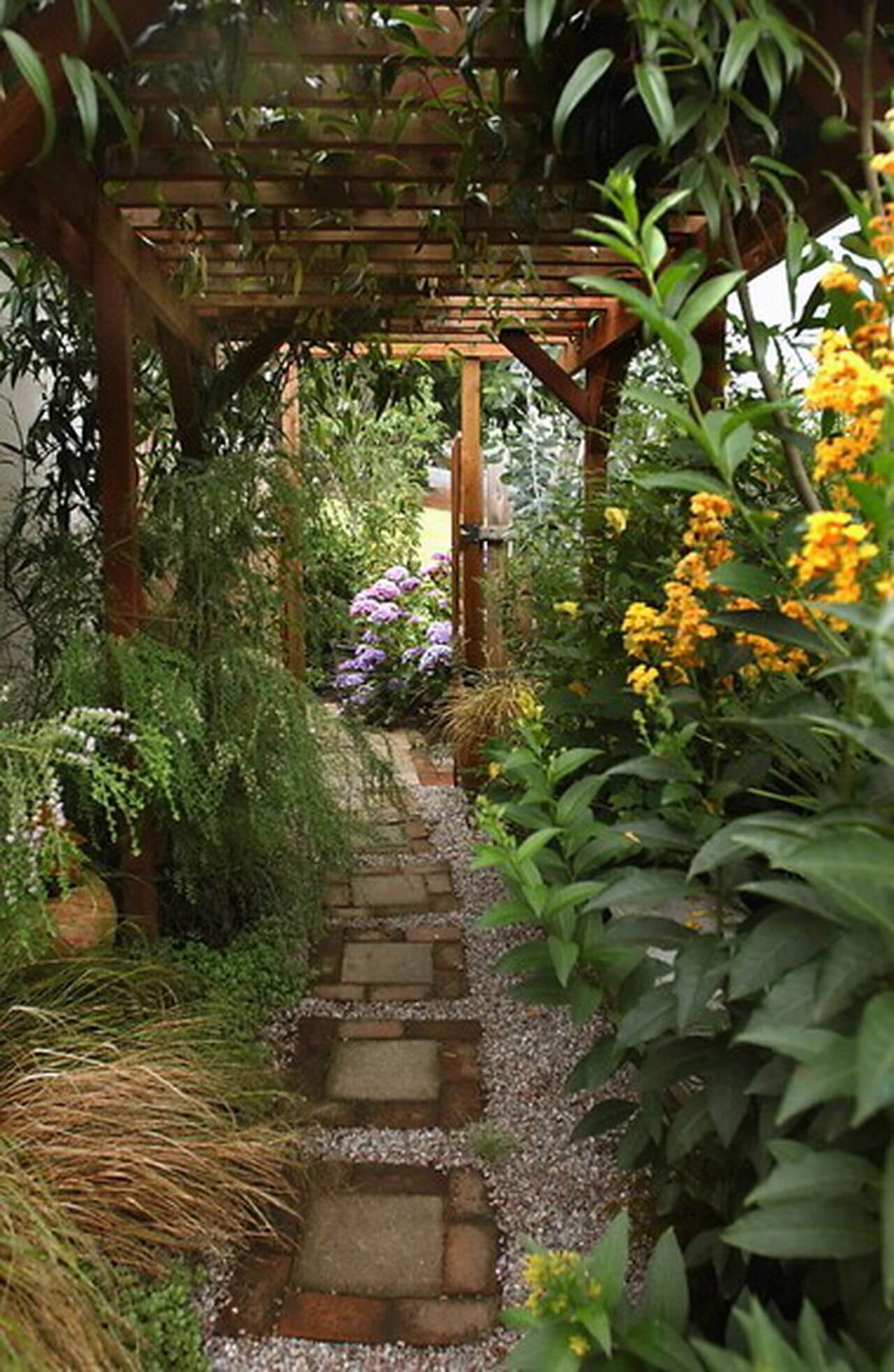 Interestingly, if your backyard space is very limited, you can make a narrow garden. Indeed, it would consist of pathways, a pergola, flowers, and plants on each side. So, just like what you see in the picture.
7. Rock Landscaping Idea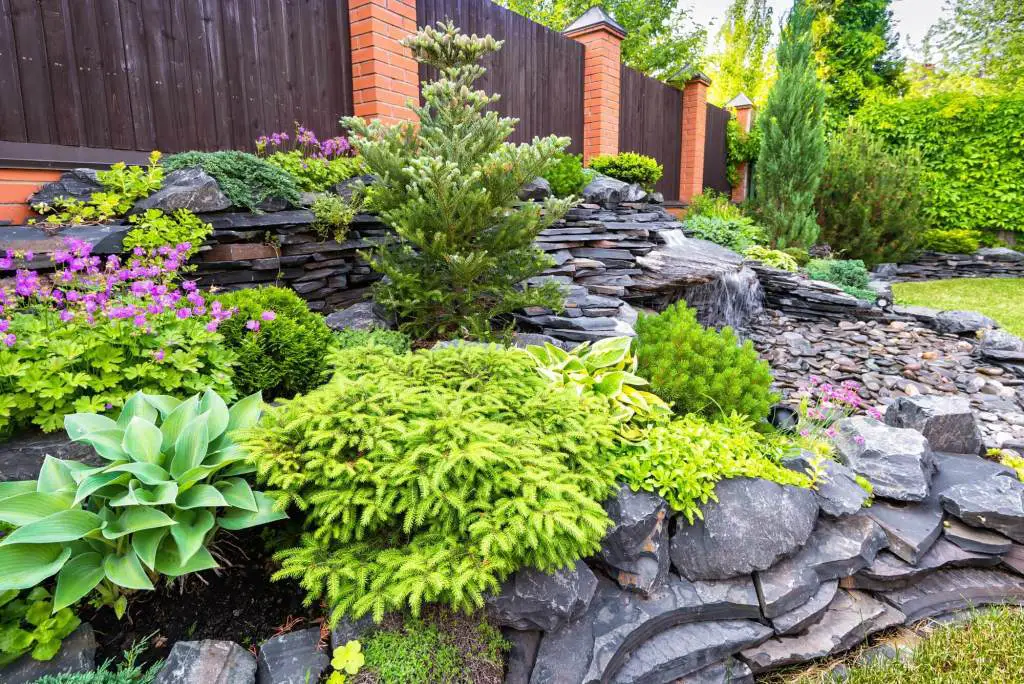 Landscaping the backyard garden with rocks would turn the area into an amazing scene. Besides, combine it with some greenery. So, it would become a garden that is made by nature.
8. Vertical Garden Beside Front Yard Porch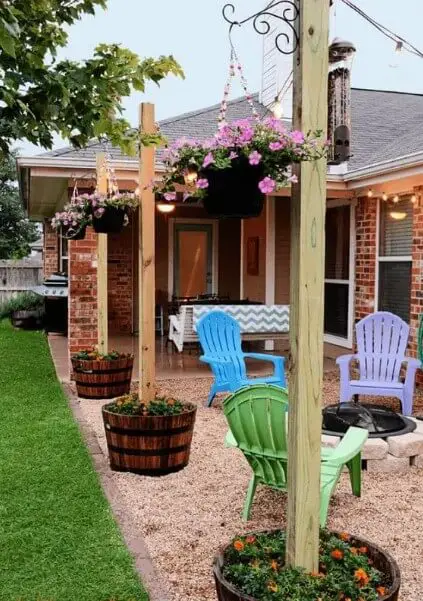 Thankfully, this could be one of the inexpensive backyard landscaping ideas you can have. The homeowner of this yard also uses the pots as the pillars to hang another pot of flowers.
9. Outdoor Living Room on Concrete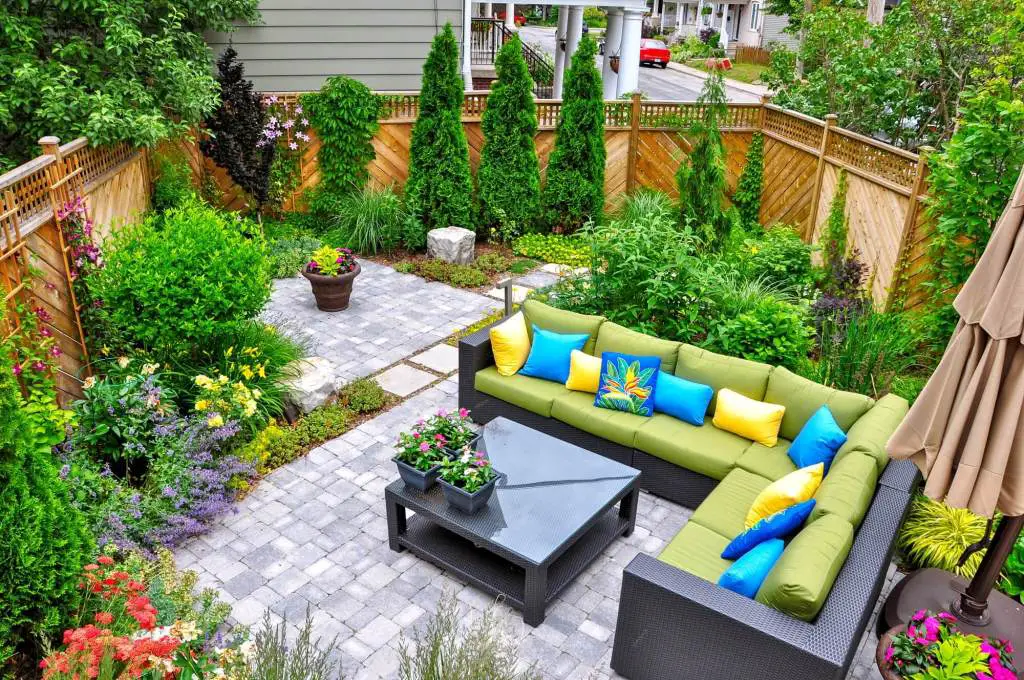 If you think grass could be a hassle, you may consider covering the dirt with concrete all over. So, you can even locate your living room furniture to enjoy the outdoors in a very comfortable way.
10. Wood Panel in Garden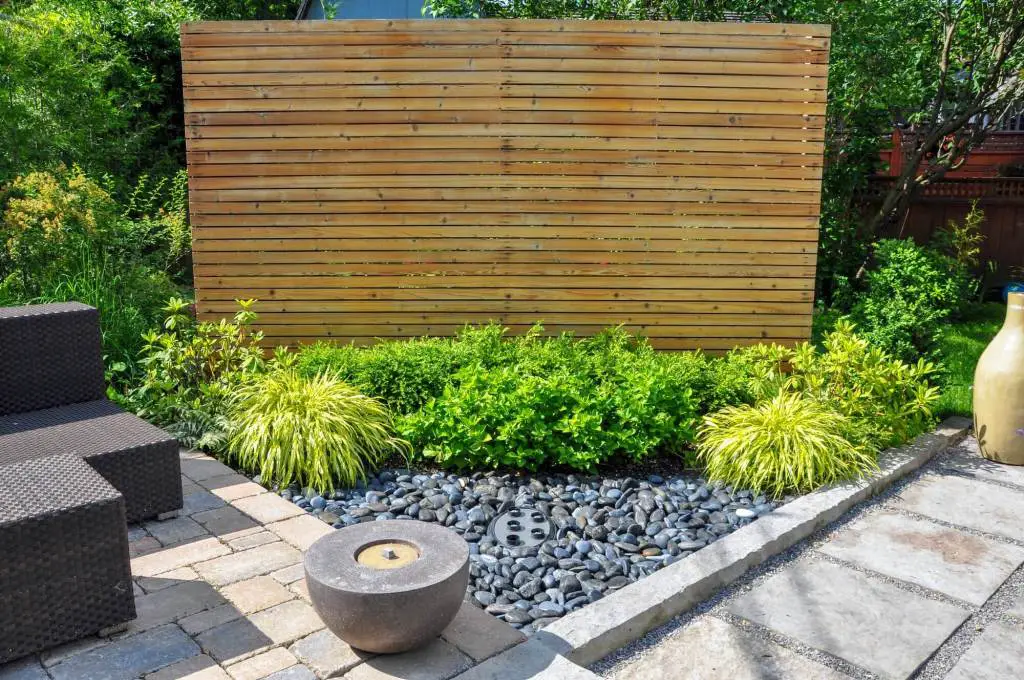 To separate space or add more privacy, a wood panel on some parts of the garden would be necessary. Moreover, placing a lot of stone gravels is one of the ideas to cover dirt in the yard.
11. Clean and Green Backyard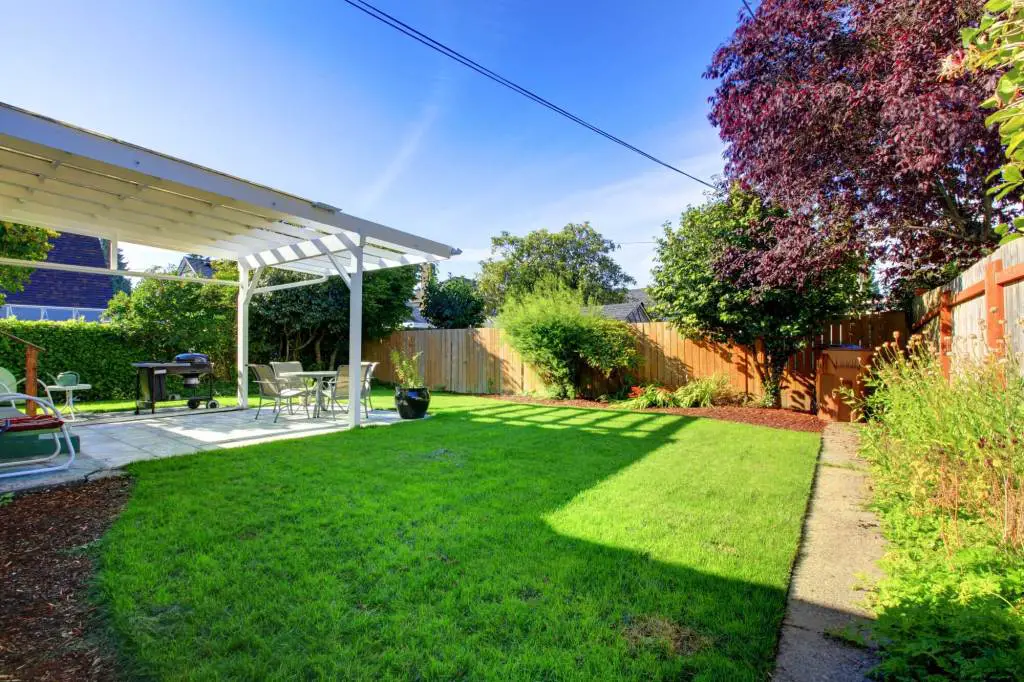 Indeed, this is one of the simple small backyard landscaping ideas to deal with the outdoor space of your house. Then, just fill the ground with grass, you will have a good time there.
12. Small Backyard Paver Patio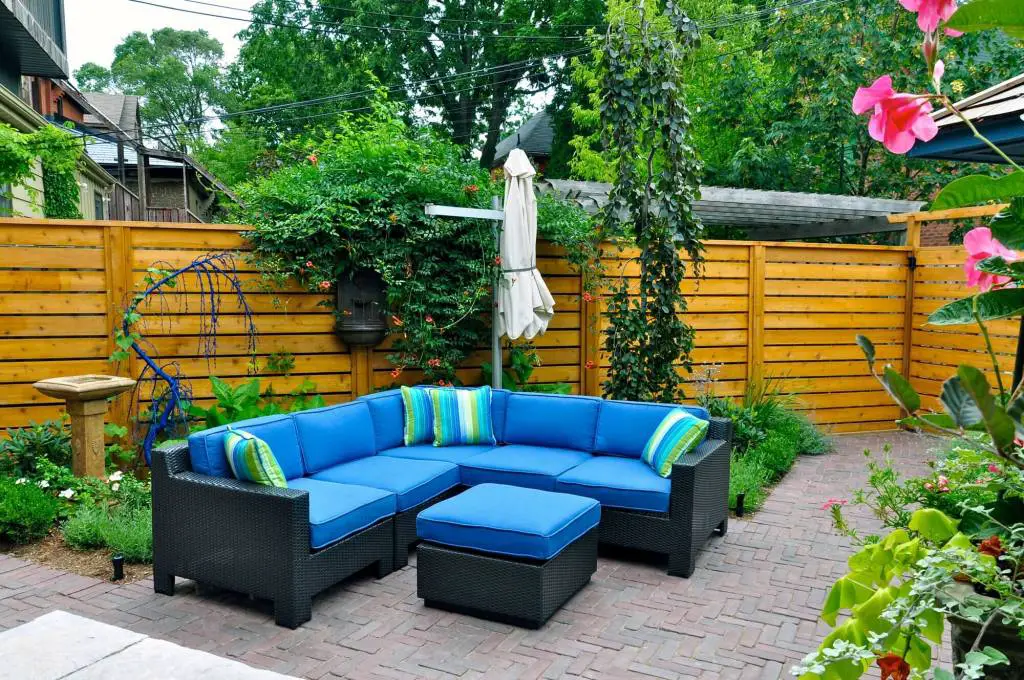 Thankfully, there is no grass needed to set up this comfy patio. Further, take that comfortable sofa out there and enjoy.
13. Flower Panel on the Fence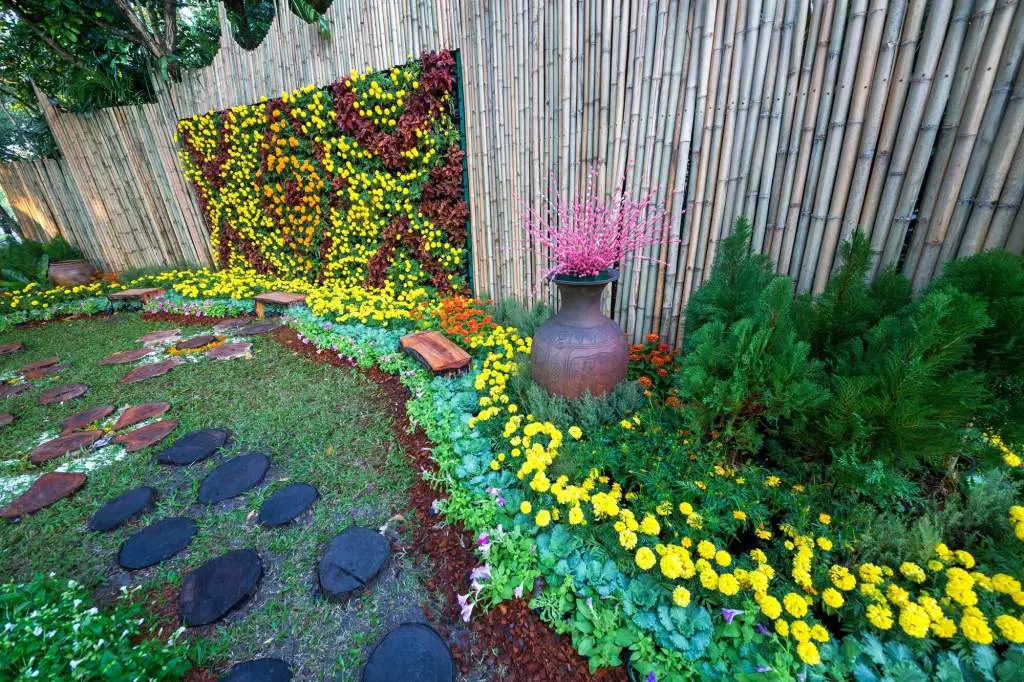 Instead of having an ordinary fence, you can add colors and interest with colorful and arranged flowers, for example.
14. Amazing Garden Scene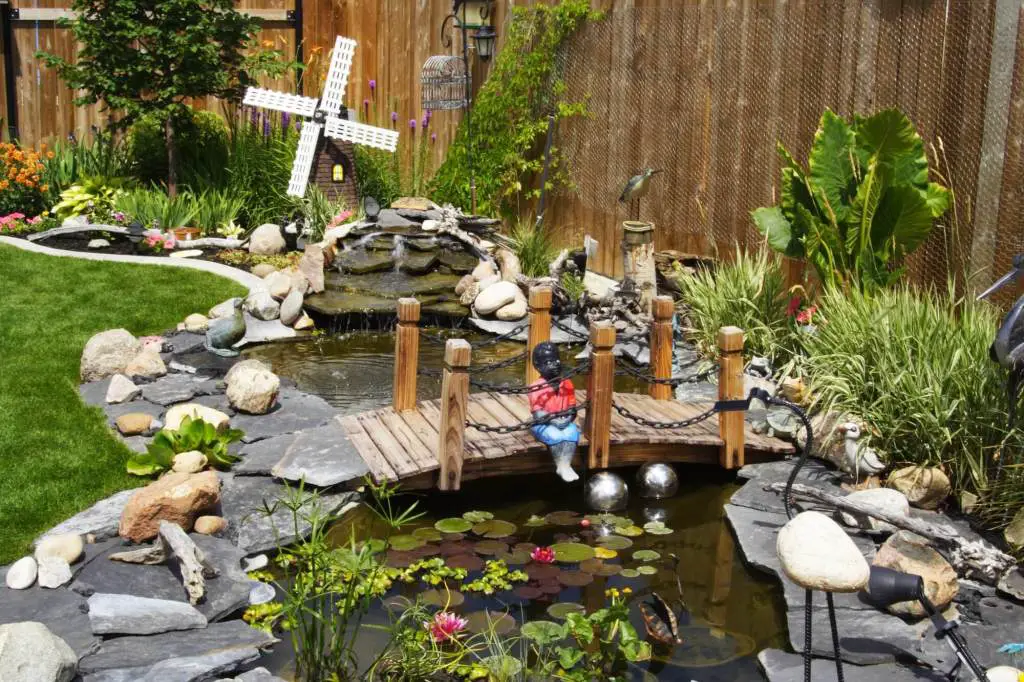 On one corner of your backyard, you can design a well-themed fish pond like this one. Additionally, with a mini bridge and a statue, that is really amazing.
15. Garden Landscaping Without Grass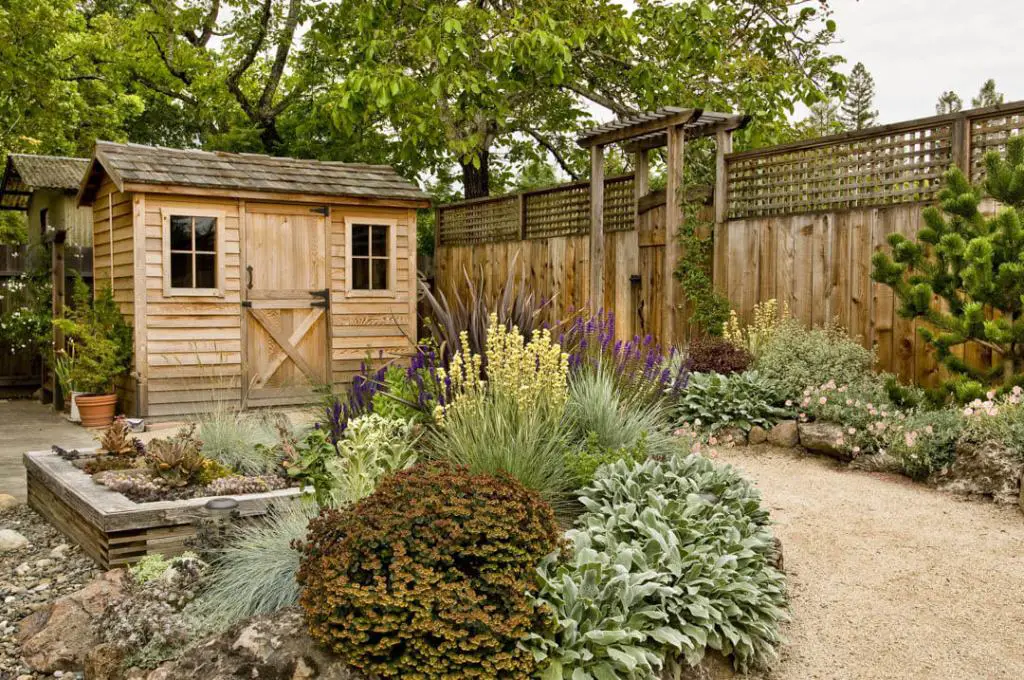 Obviously, this garden is away from the image of green. Thus, it is because of the weather in the location.
16. Clean backyard with Garden Corner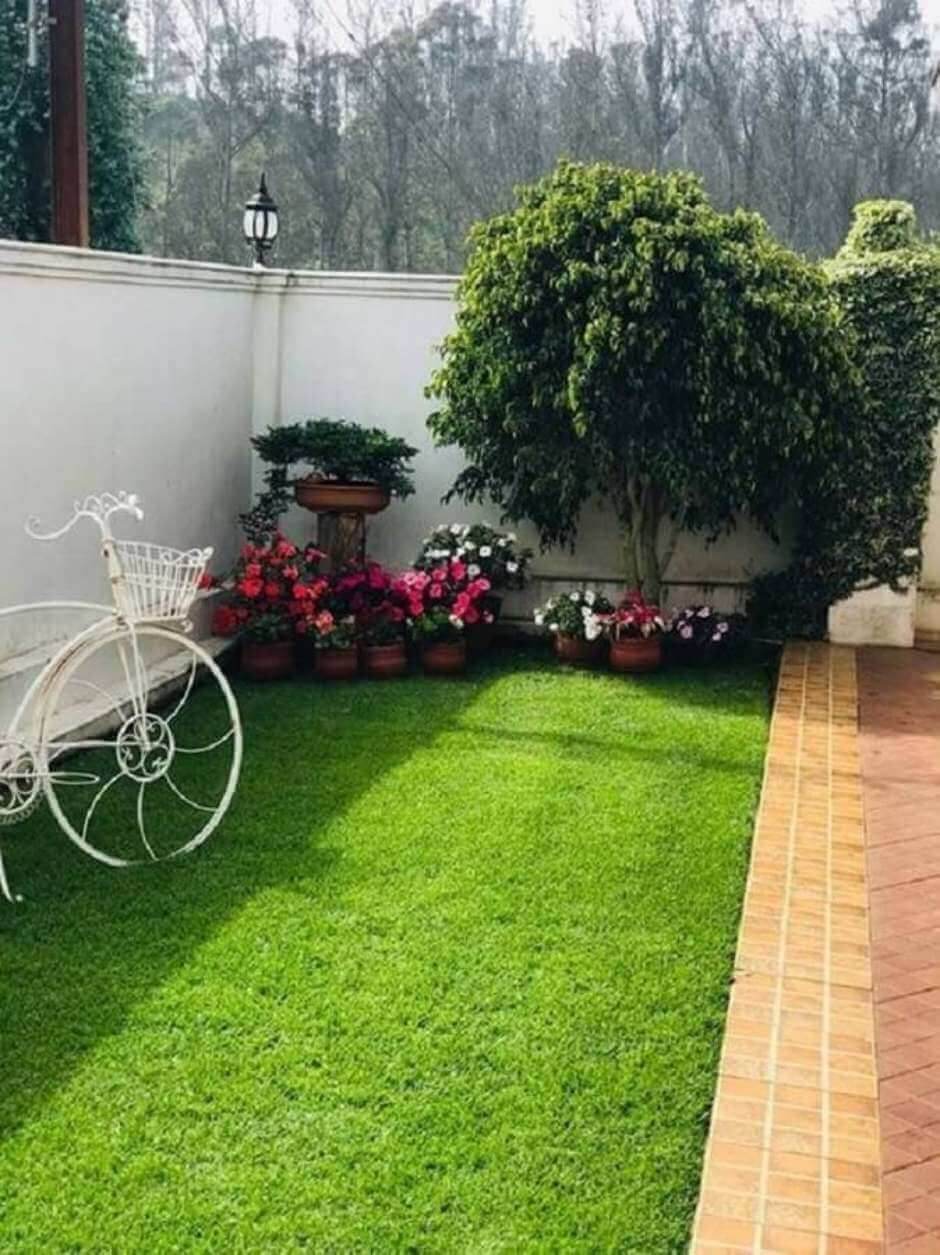 Alternatively, the source of the garden scene in this backyard landscaping idea on a budget is right on the corner. Furthermore, this beautiful spot is minimal, but it is enough.
17. Backyard Patio Beside Flower Garden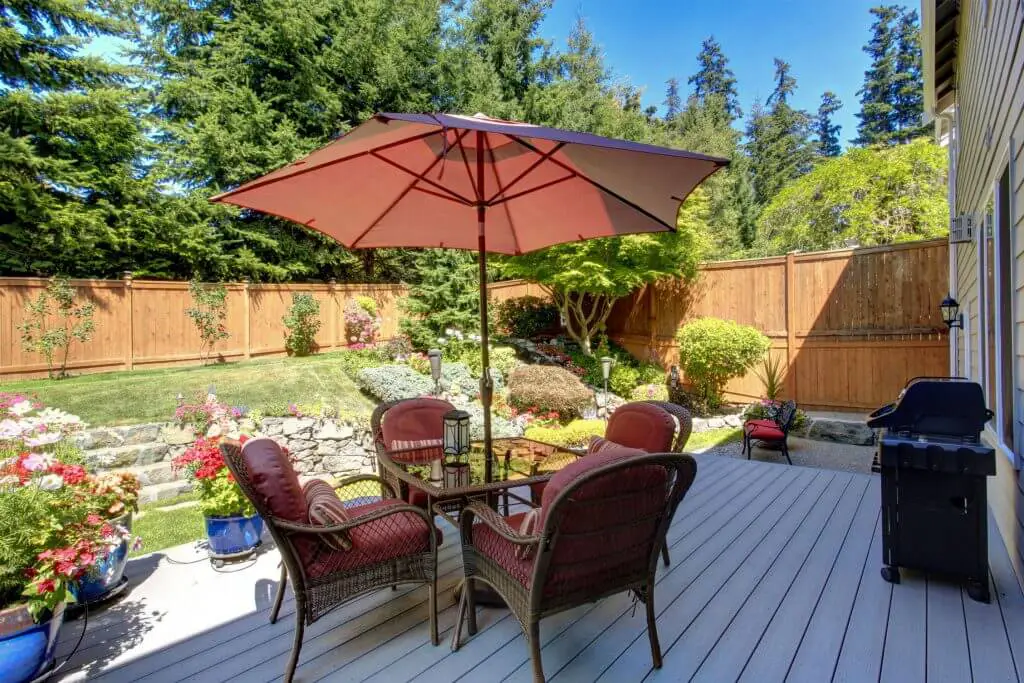 As you can see, the garden is full of flowers. Besides, you can enjoy the beauty right from the comfy patio.
18. Outdoor Sitting Area with Scenic View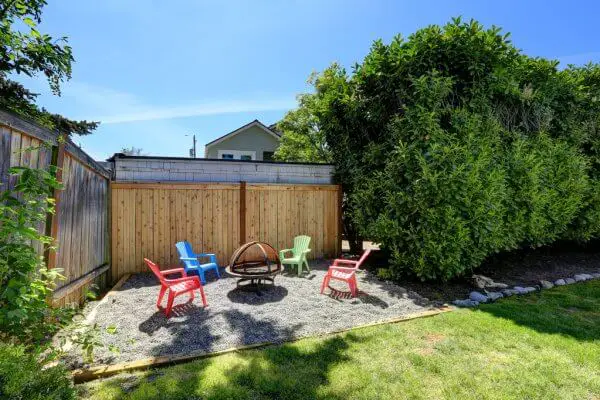 For a big backyard with a scenic view, you do not need to add more interest to the area. So, just set up a sitting area and enjoy.
19. Simple Backyard Idea with Pergola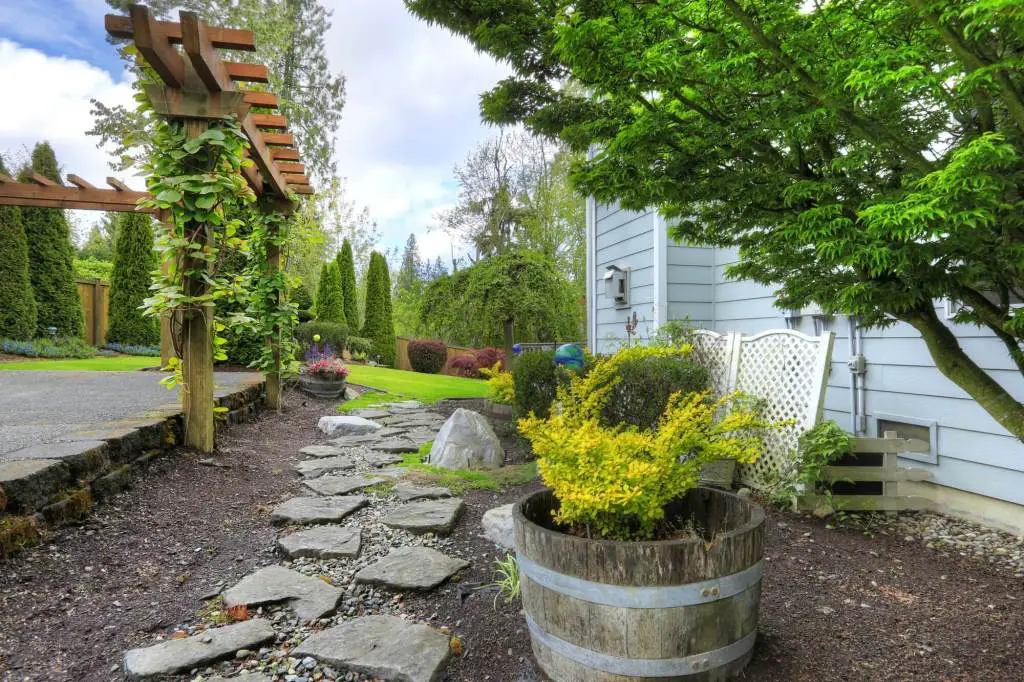 If you have a pergola, just fill it with greenery to make it more natural, for example. Furthermore, there is no need to cover the dirt if you do not want to.
20. Grass Pathway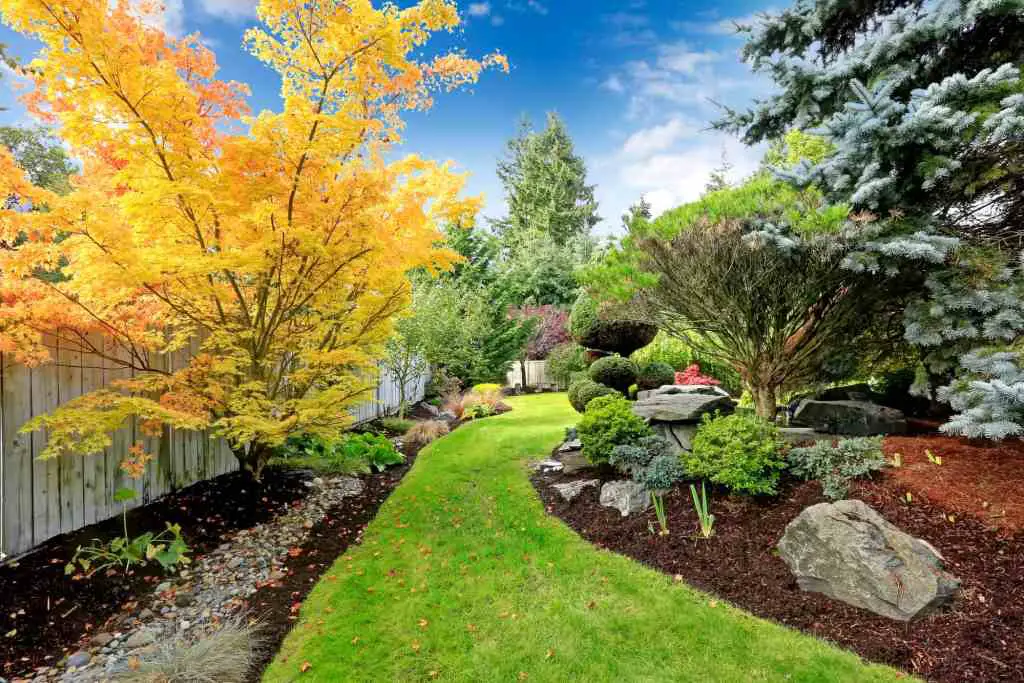 Instead of stone or rocks, have some grass to be the pathway, for instance. Therefore, it is one of the dirt backyard solutions to have.
21. Pergola and Grass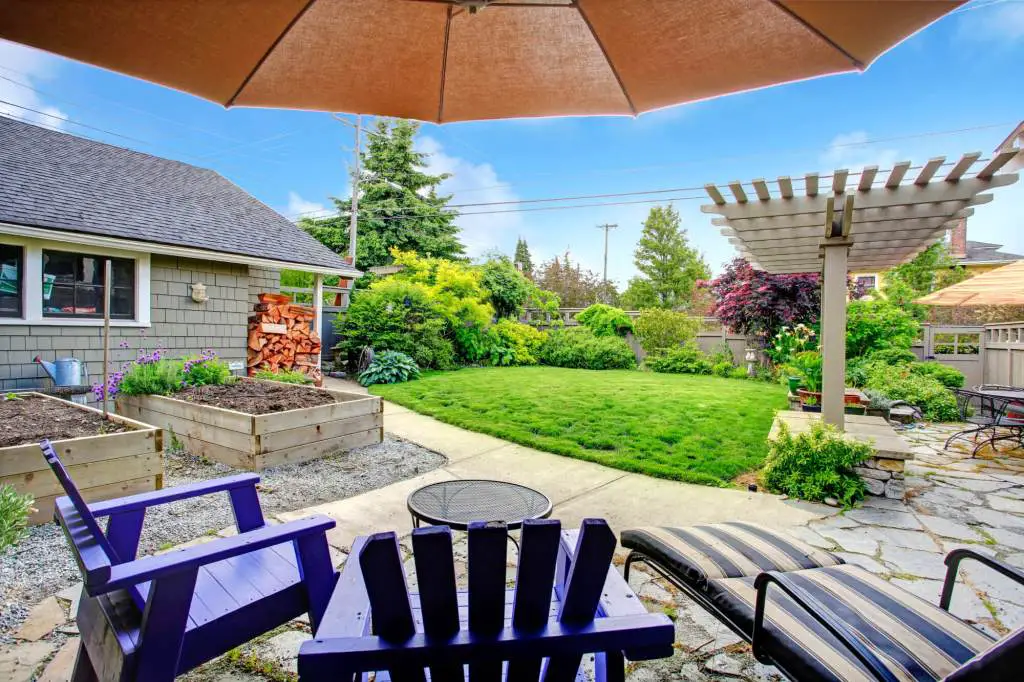 Alternatively, grass can be a cheap way to cover dirt in the backyard if you know what to do.
Other Landscaping Designs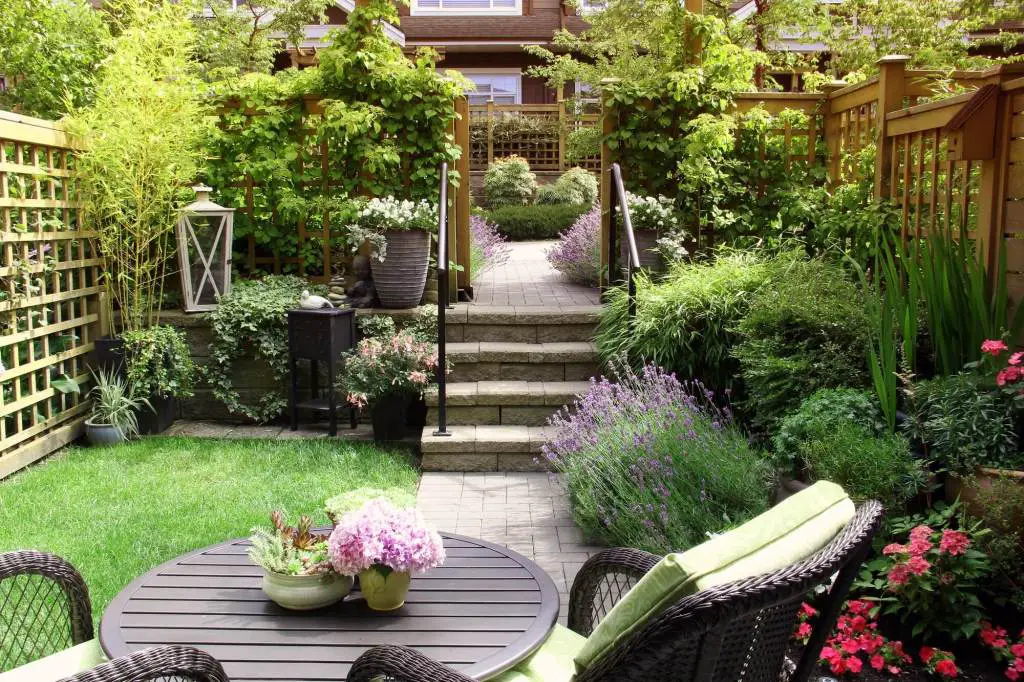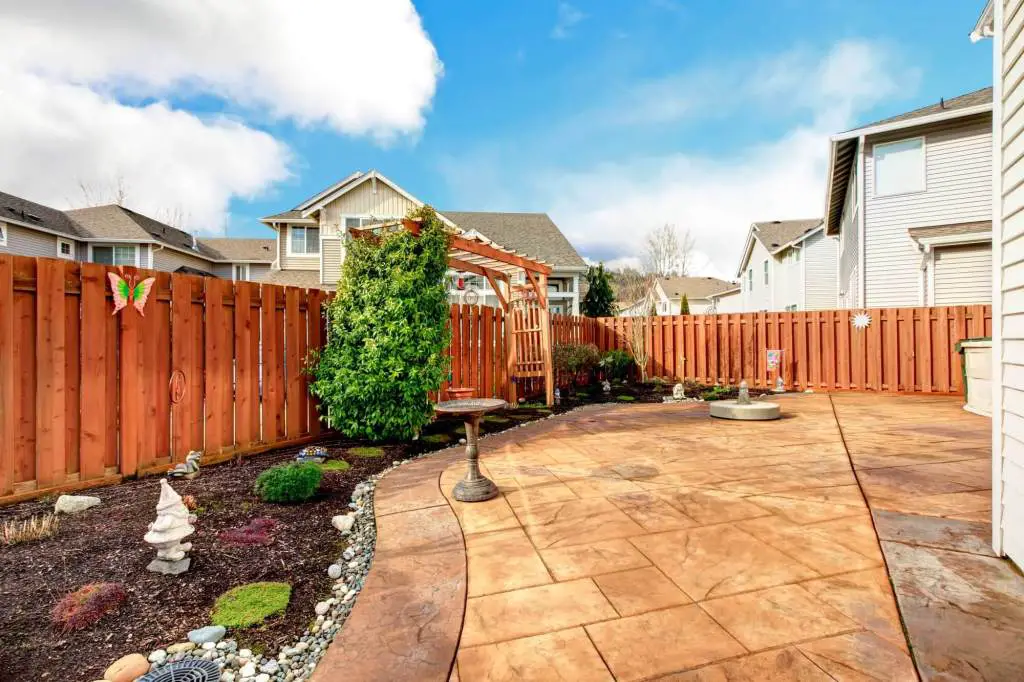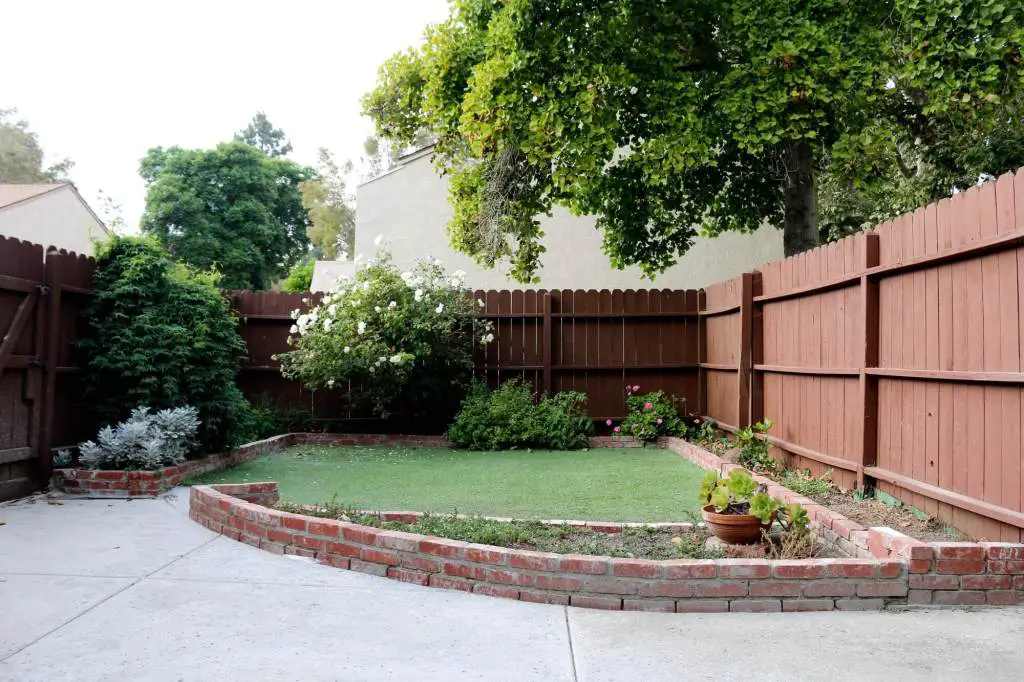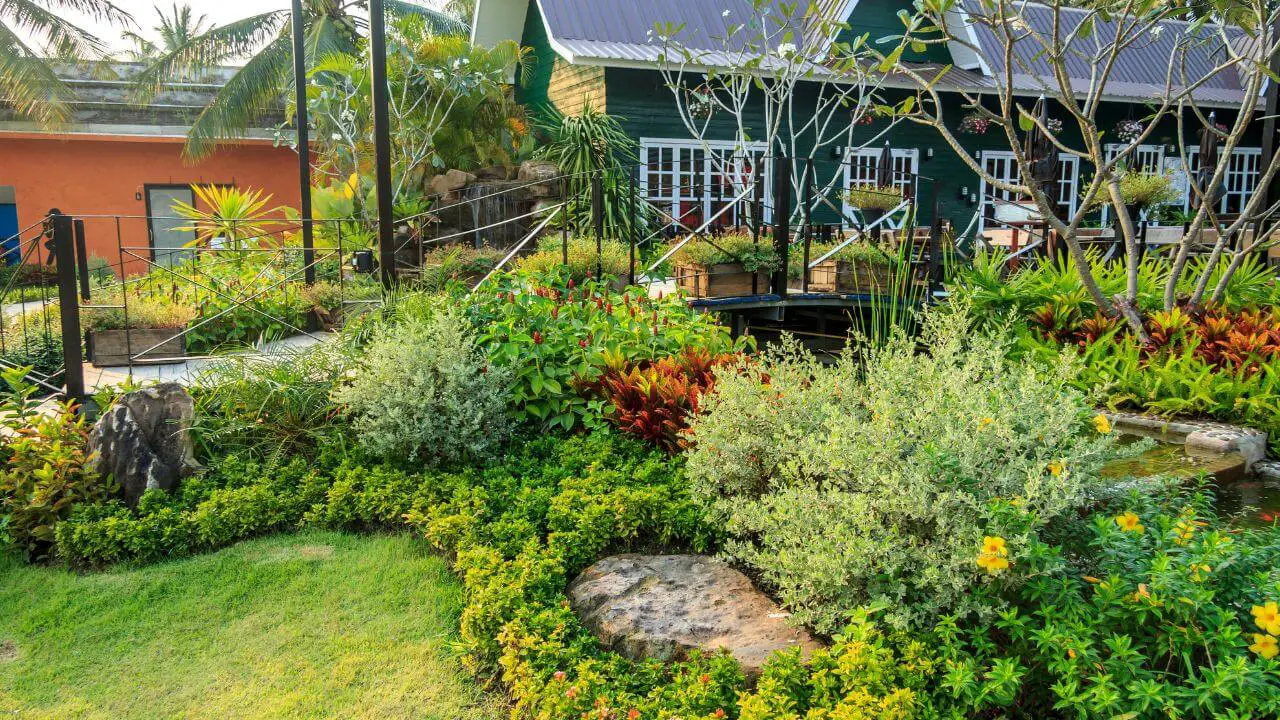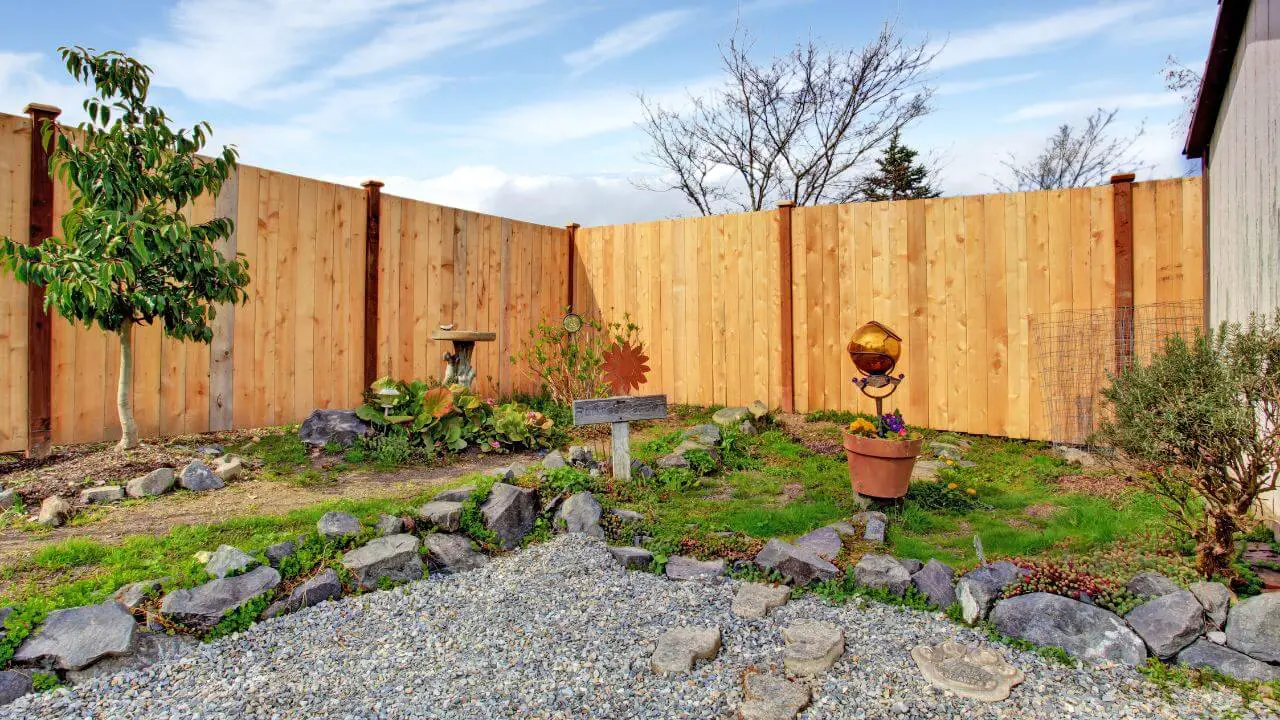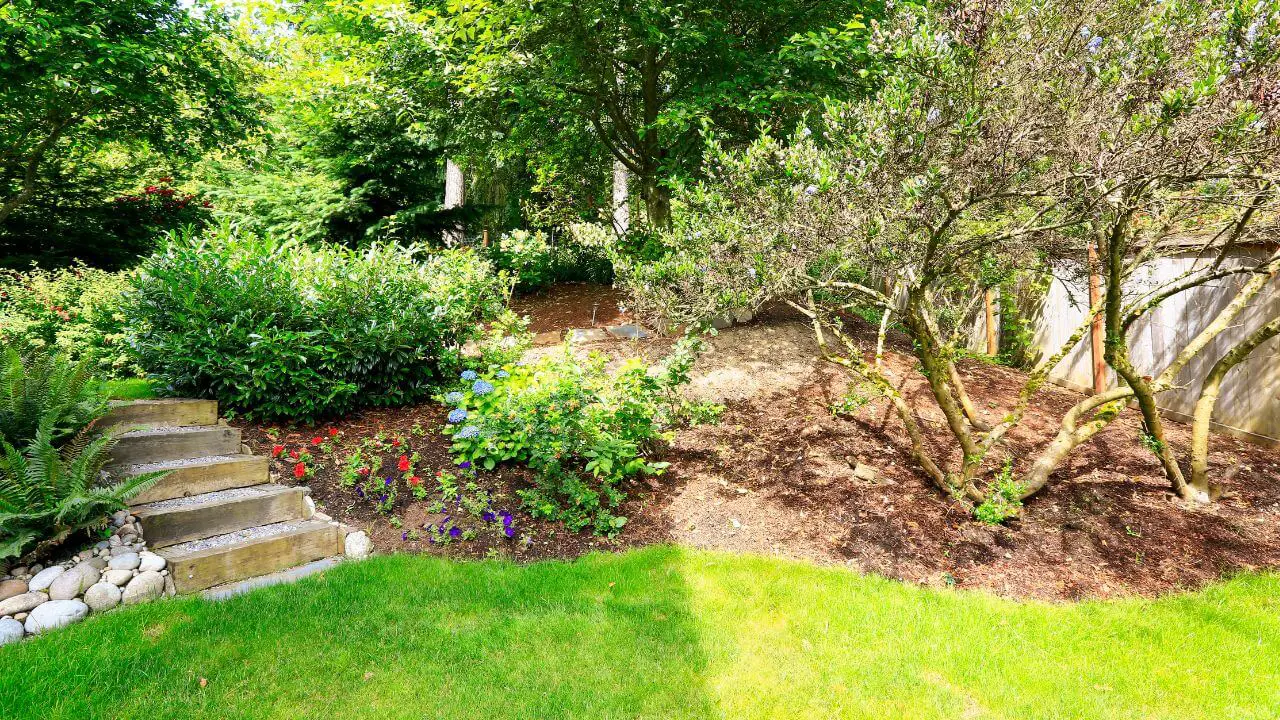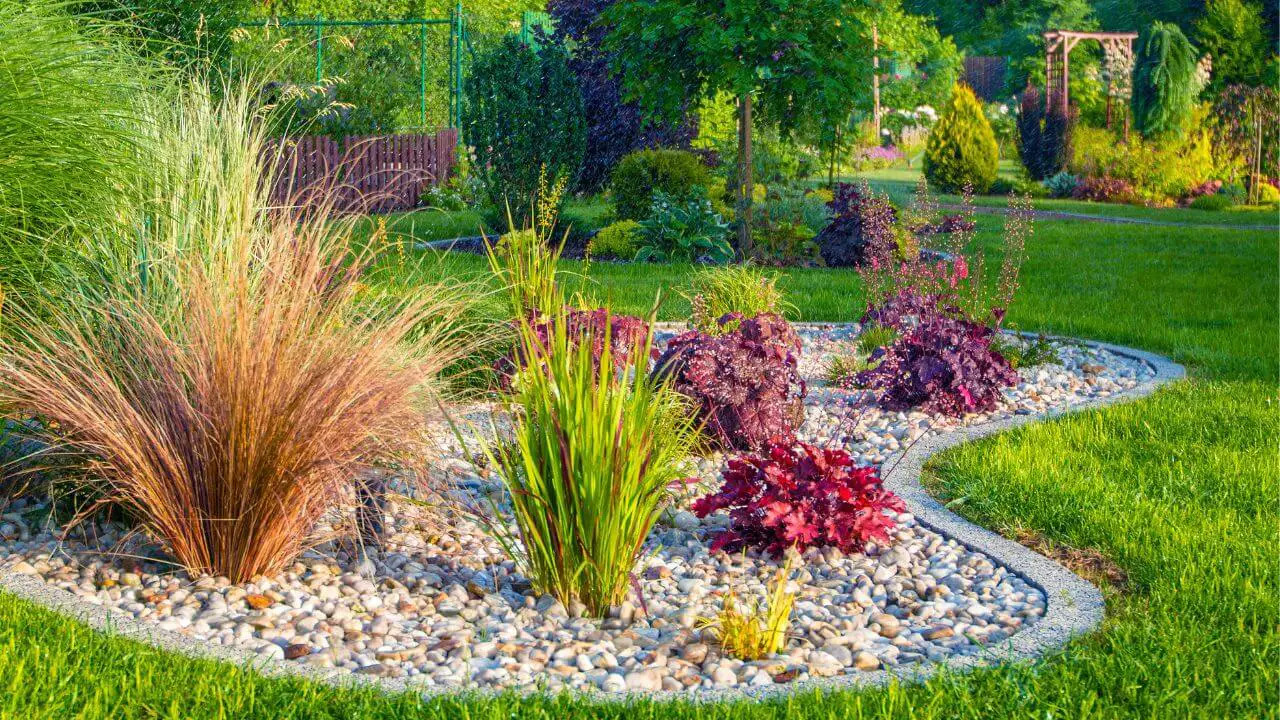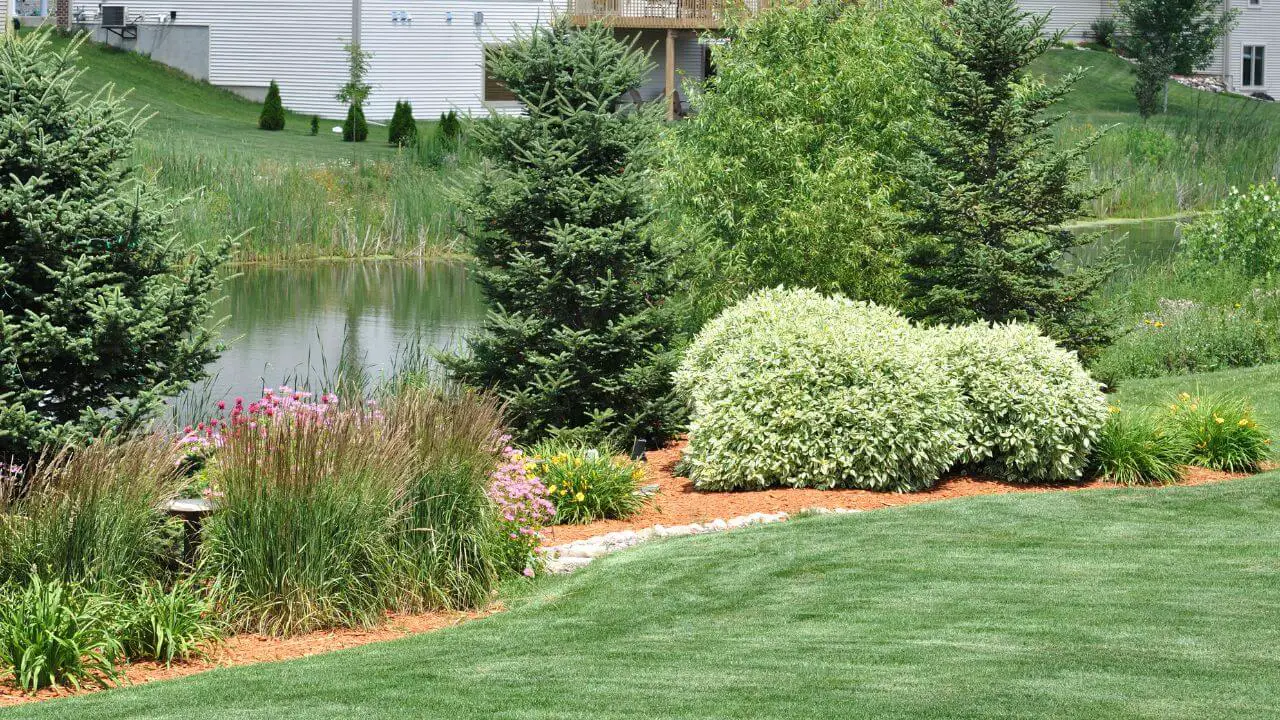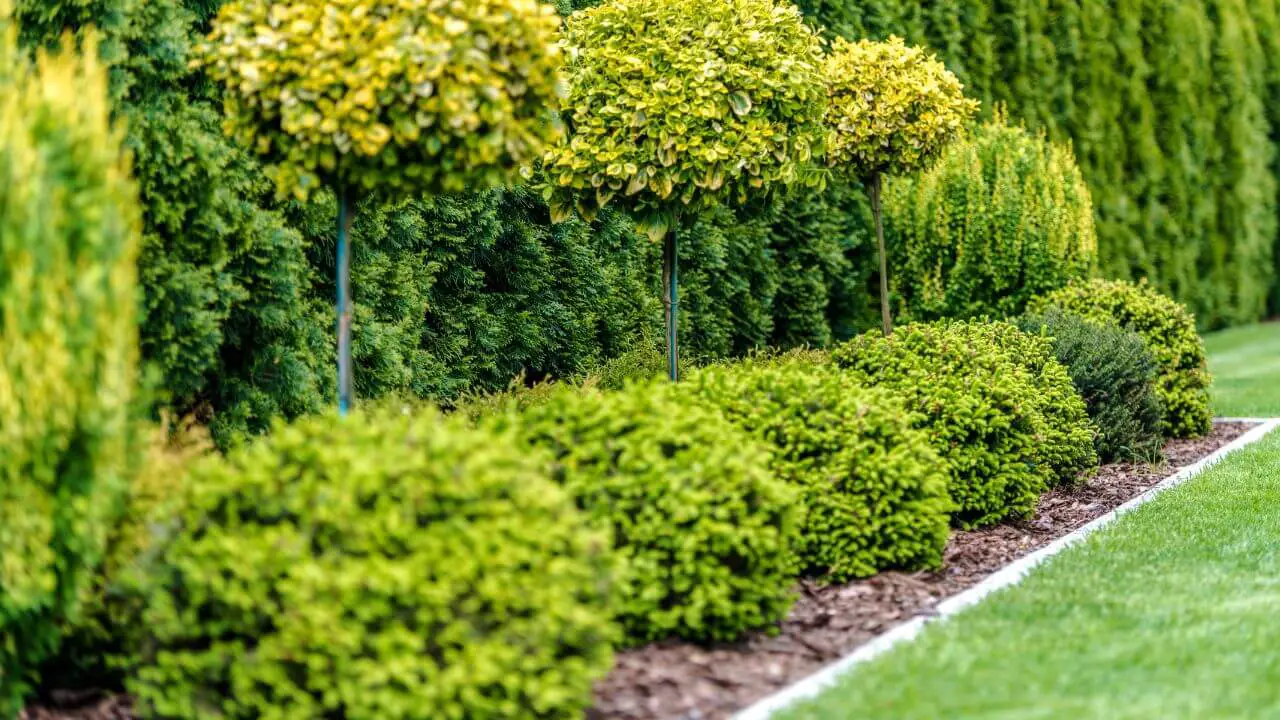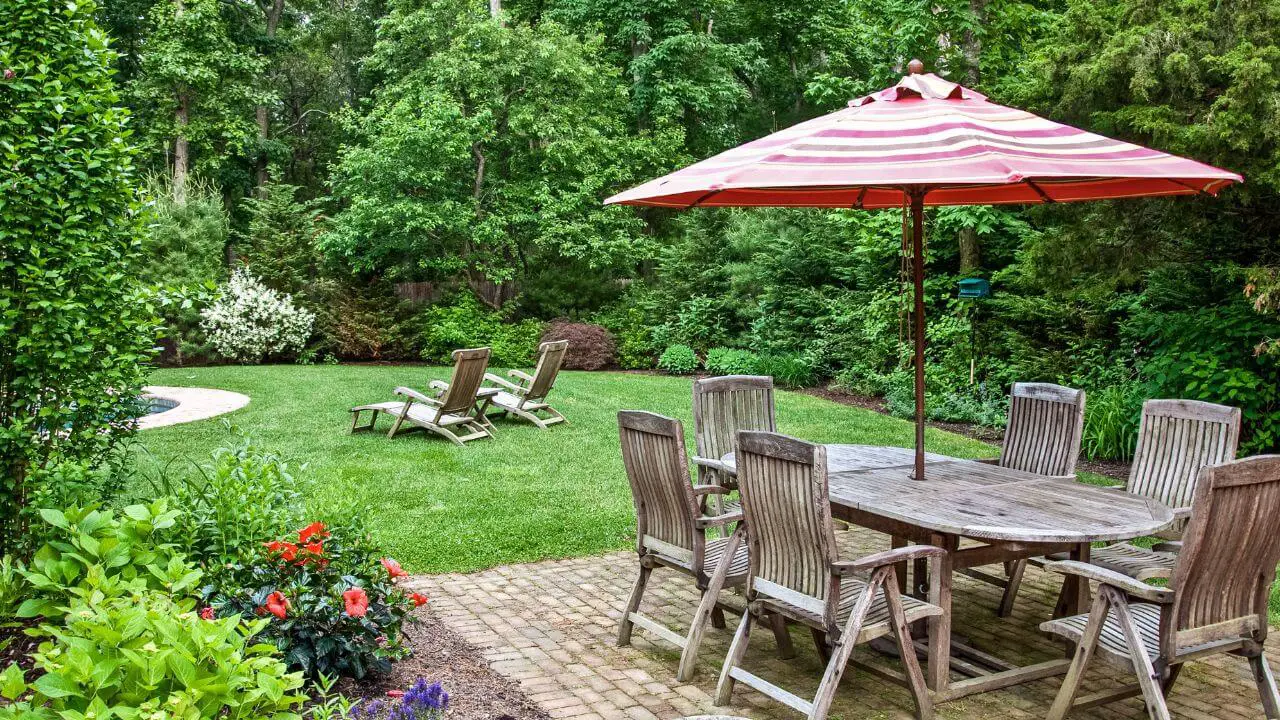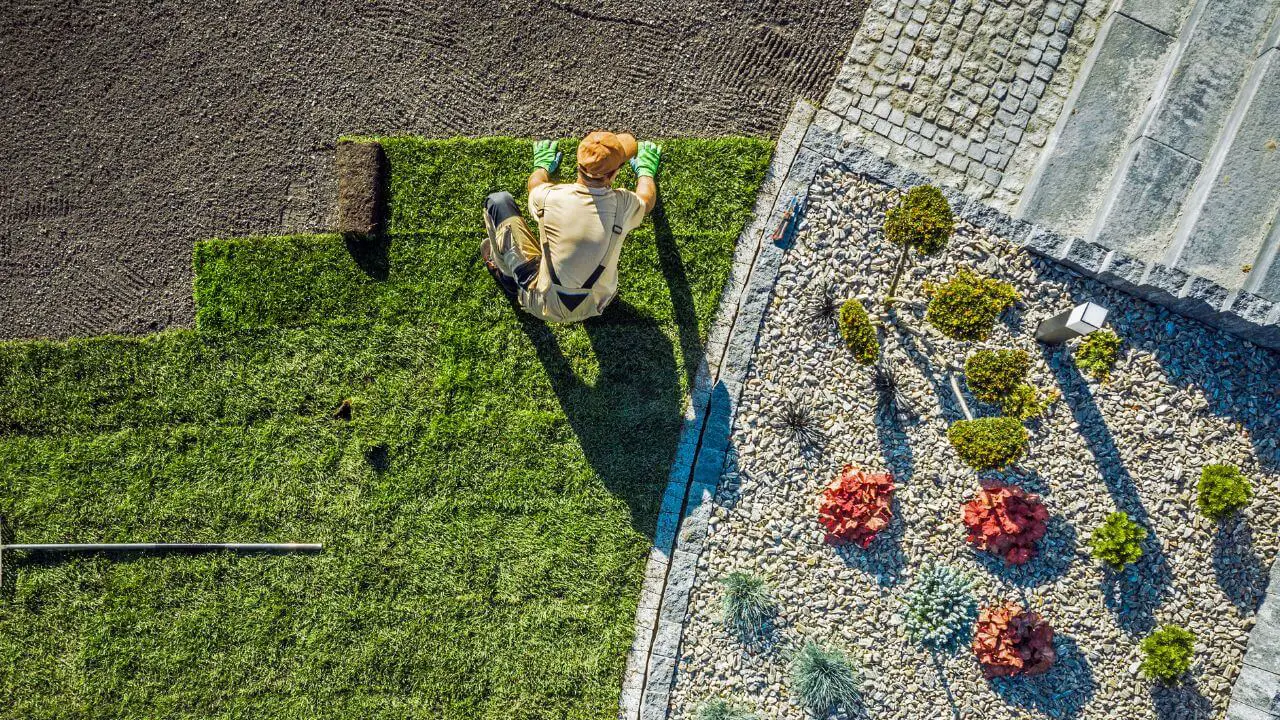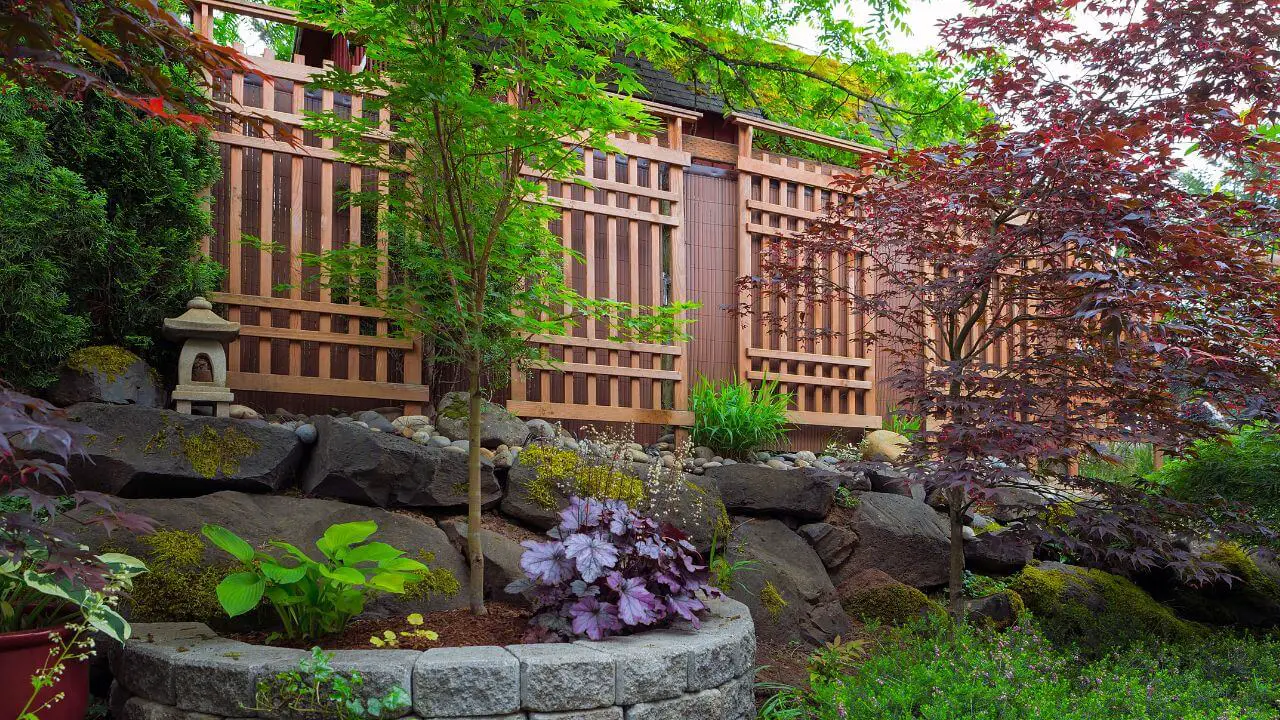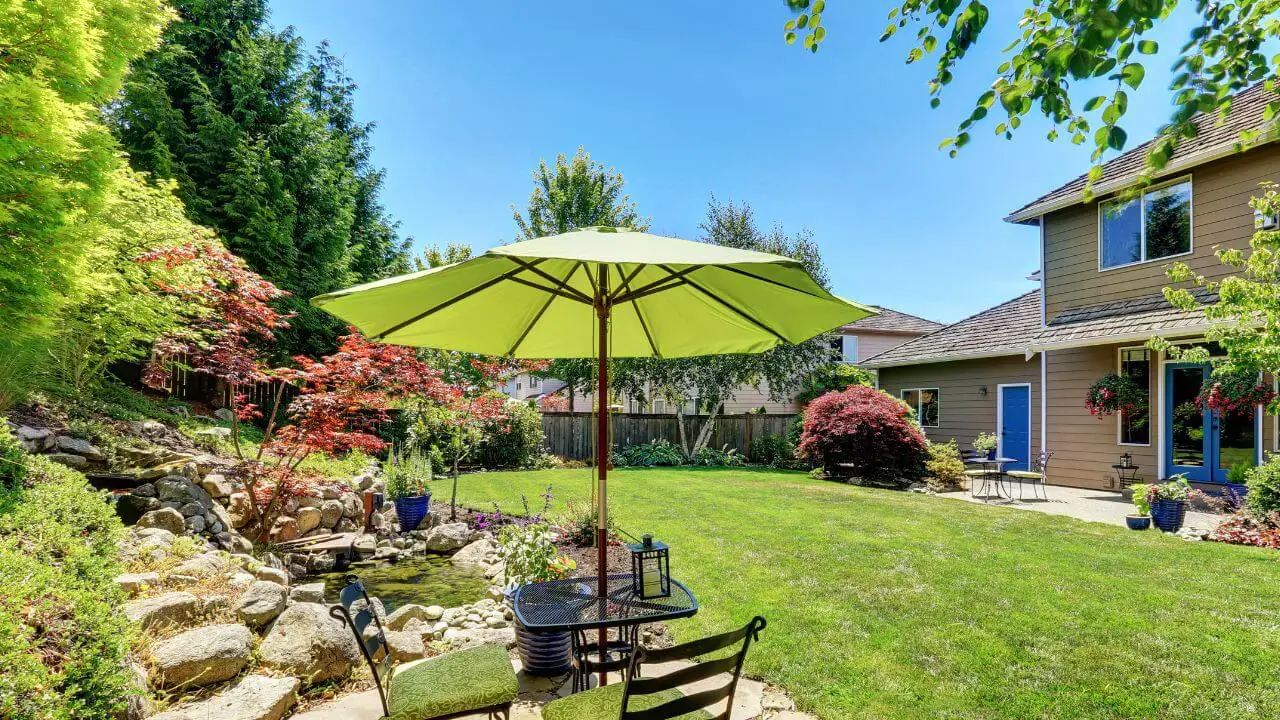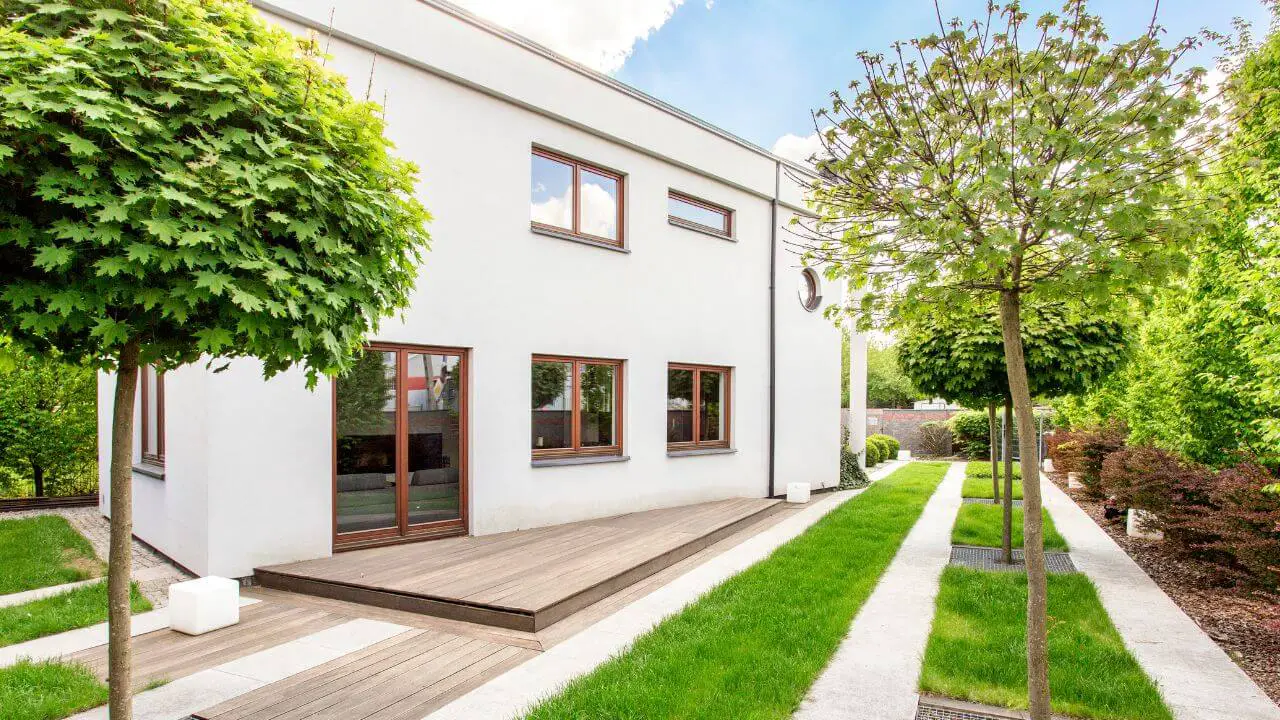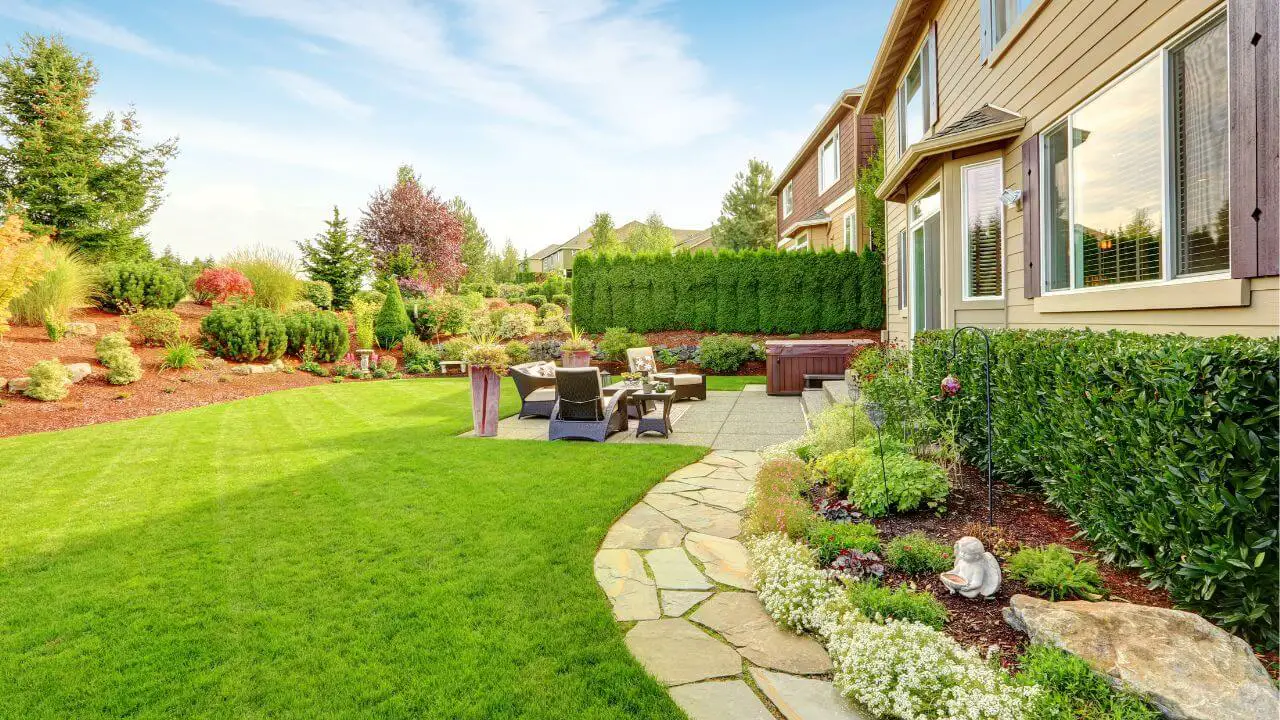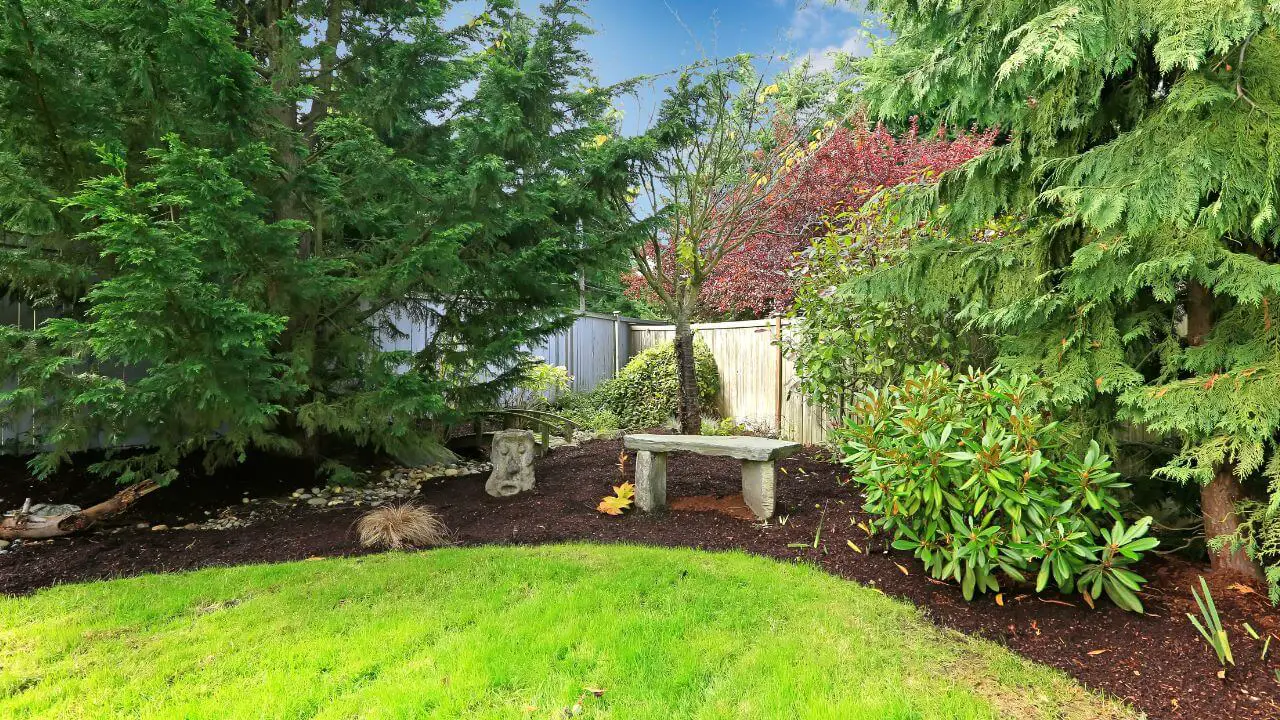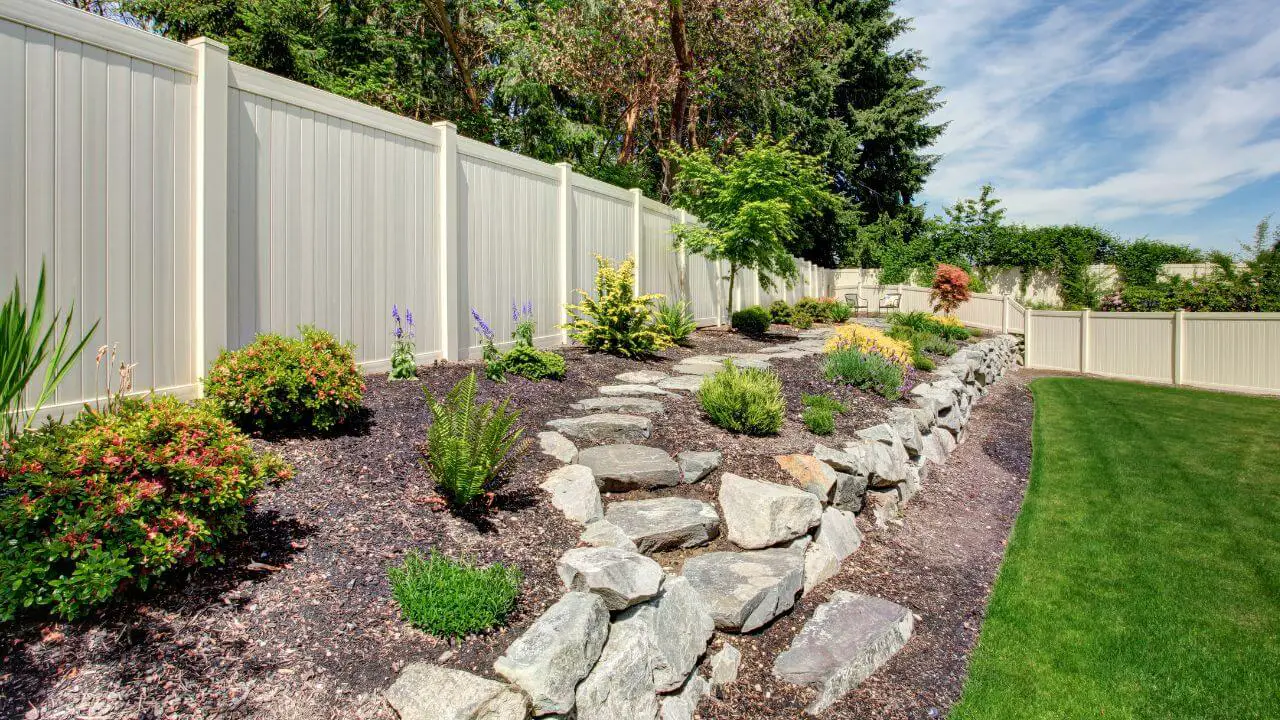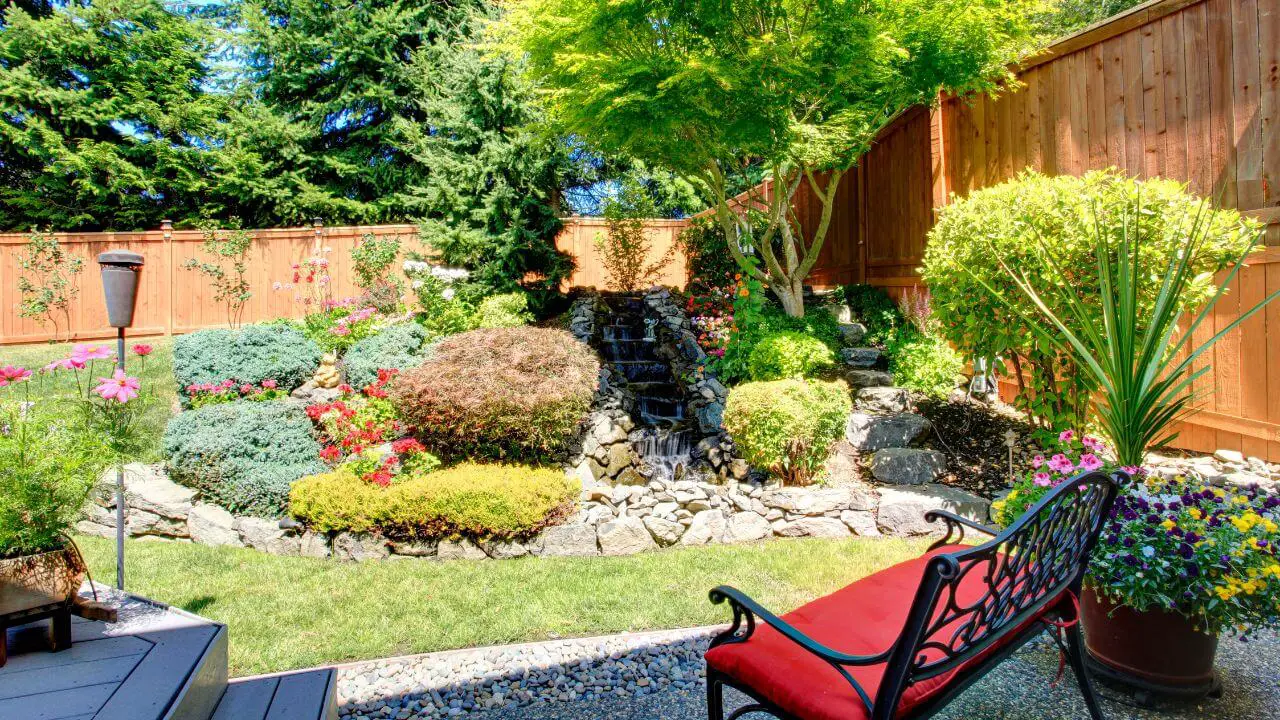 Final Words
In conclusion, transforming your backyard into a beautiful and inviting space doesn't have to be expensive. With a little creativity and resourcefulness, you can create a stunning outdoor oasis that you and your family can enjoy. Incorporate some of these budget-friendly landscaping ideas and watch your backyard come to life.
More from Materialsix.com: