Looking for some backyard landscaping ideas on a budget to spruce up your outdoor space? Well, this is the page to be on.
Meanwhile, having an extra space outside is something to take control of. It is also a part of your house, right?
However, decorating or setting up the outdoor space just outside the house could be pretty challenging.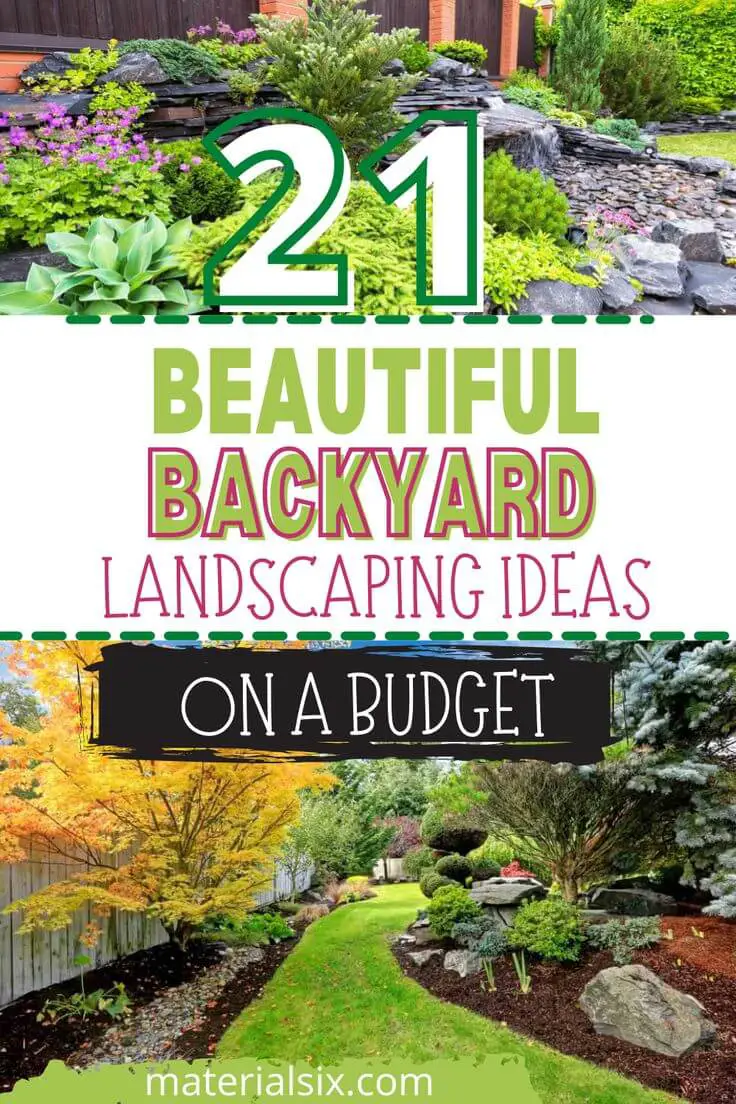 20+ Backyard Landscaping Ideas on A Budget
Don't worry, we have gathered a lot of concepts and ideas here for your to explore. Also, it is a guarantee to turn your ordinary backyard into a slice of heaven.
1. Hanging Pots for Colorful Flowers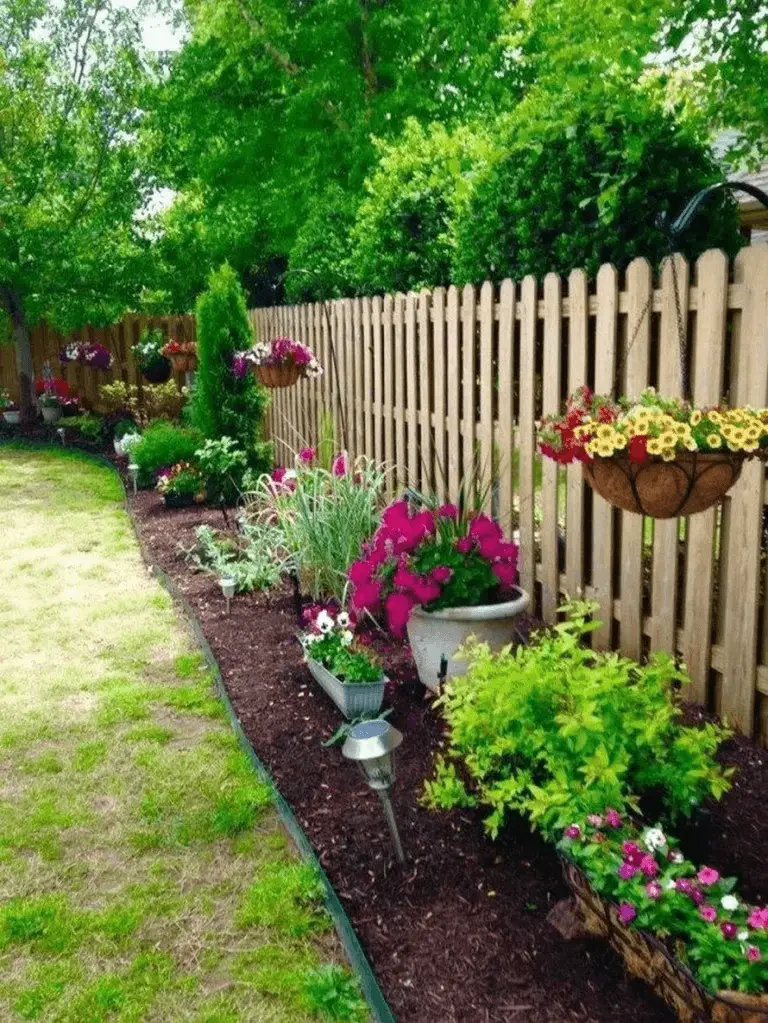 Interestingly, using vertical space is one of the tricks to deal with a shortage of outdoor areas. Hence, having the plants or flowers hanging will save a lot of space on the ground.
As you can see, it also adds colors to the wooden fence.
Related: Flower Bed Design Ideas for Your Front Yard
2. Flower Shaped Pathways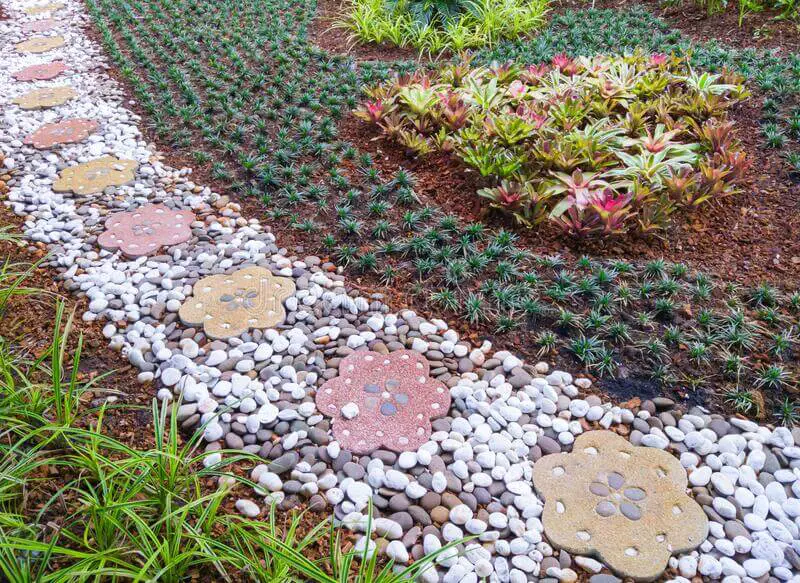 The pathway is certainly a part of backyard landscaping ideas on a budget to make. Therefore, you can even make them with cement in your DIY projects.
Further, do not forget to add colorings for a more interesting scene.
3. Natural Fish Ponds Full of Rocks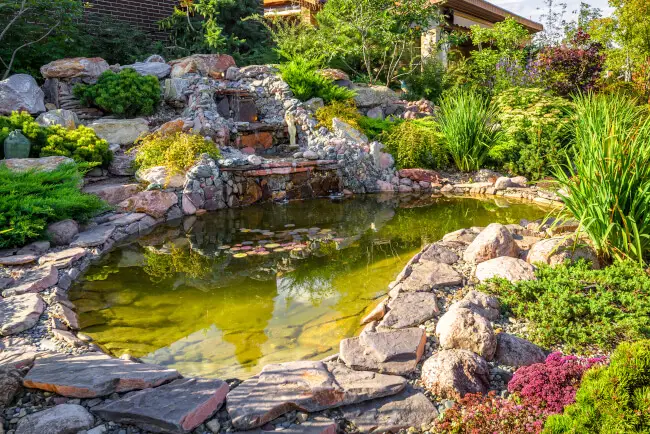 Alternatively, adding an element of water in the garden would complete the natural and healthy atmosphere that it has.
Likewise, rocks and water are a great combination to decorate a beautiful garden.
Read also: 10 Different Types of Landscaping Rocks
4. Hanging Flowery Pots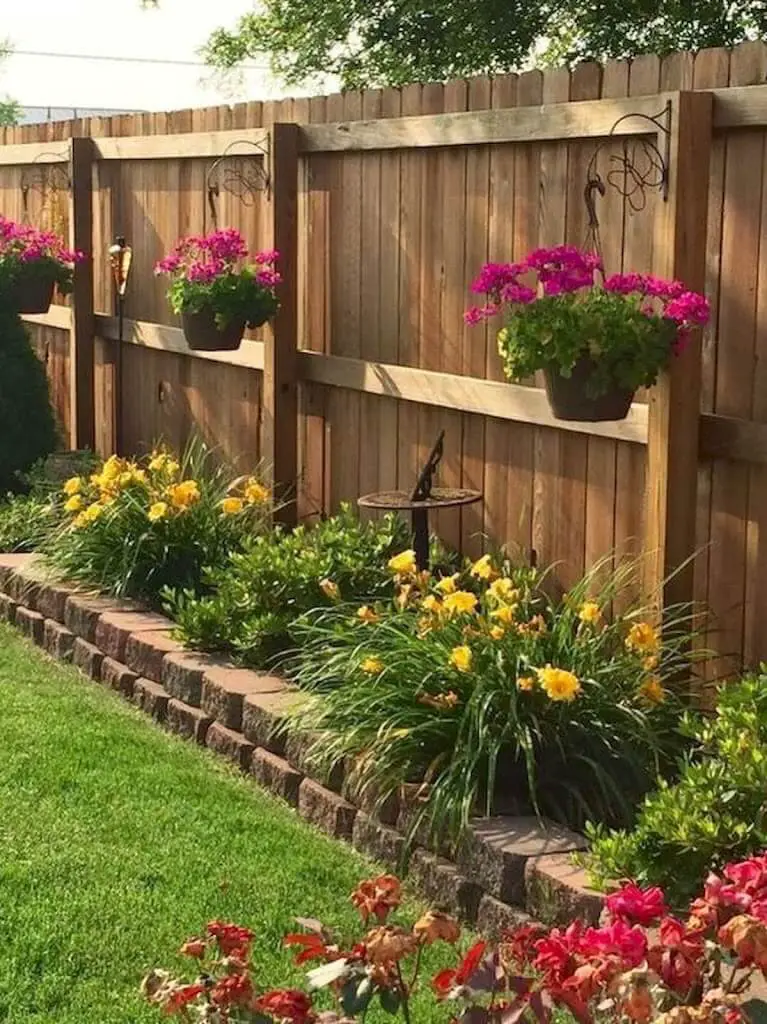 This is another idea to fill the vertical space of the garden, for instance. Moreover, consider this idea as your main concept if the space in the backyard is limited.
5. Backyard Living Space with Firepit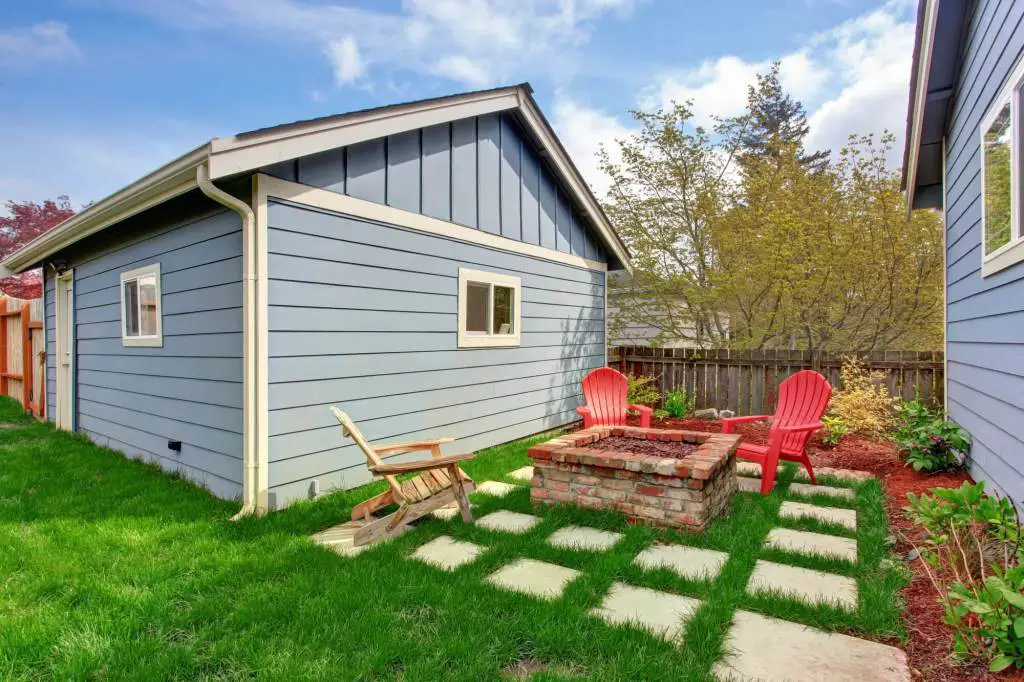 Have you ever considered having a living space in your backyard? Then, many people have that in their outdoor space. Adding a fire pit would really turn the table, for instance.
6. Side Yard for Narrow Garden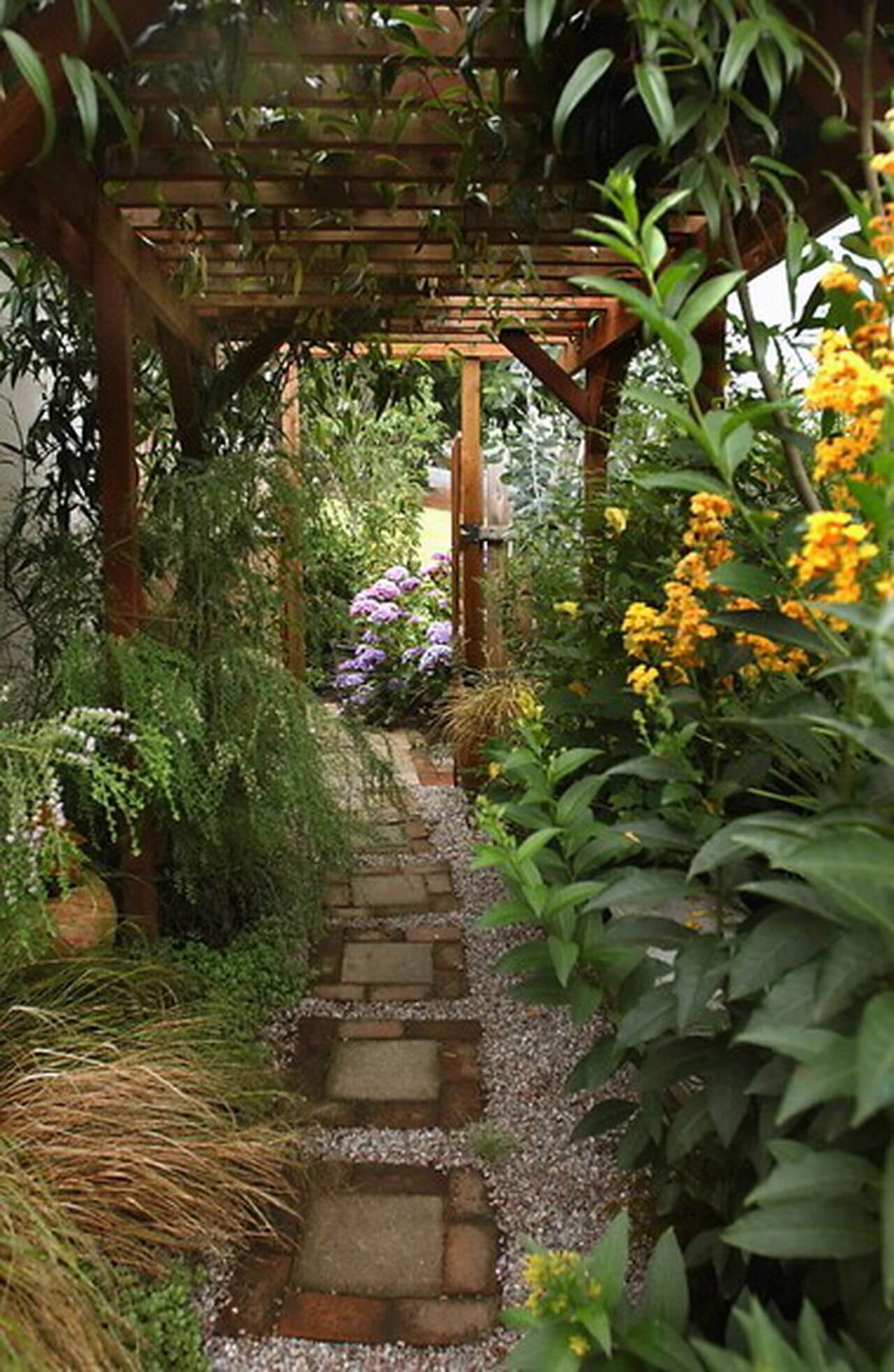 Interestingly, if your backyard space is very limited, you can make a narrow garden. Indeed, it would consist of pathways, pergola, flowers, and plants on each side. So, just like what you see in the picture.
7. Rock Landscaping Idea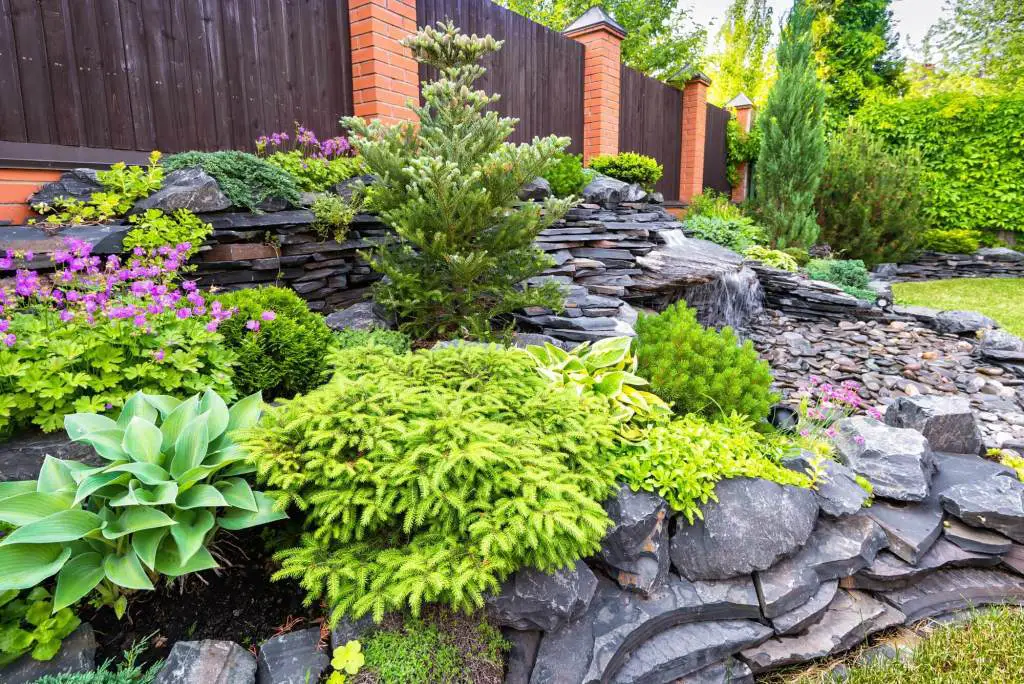 Landscaping the backyard garden with rocks would turn the area into an amazing scene. Besides, combine it with some greenery. So, it would become a garden that is made by nature.
8. Vertical Garden Beside Front Yard Porch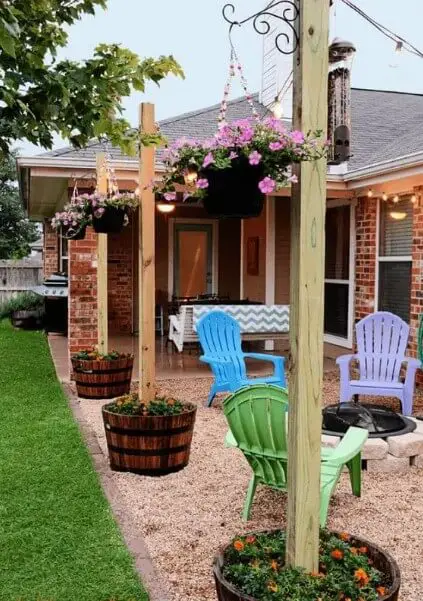 Thankfully, this could be one of the inexpensive backyard landscaping ideas you can have. The homeowner of this yard also uses the pots as the pillars to hang another pot of flowers.
9. Outdoor Living Room on Concrete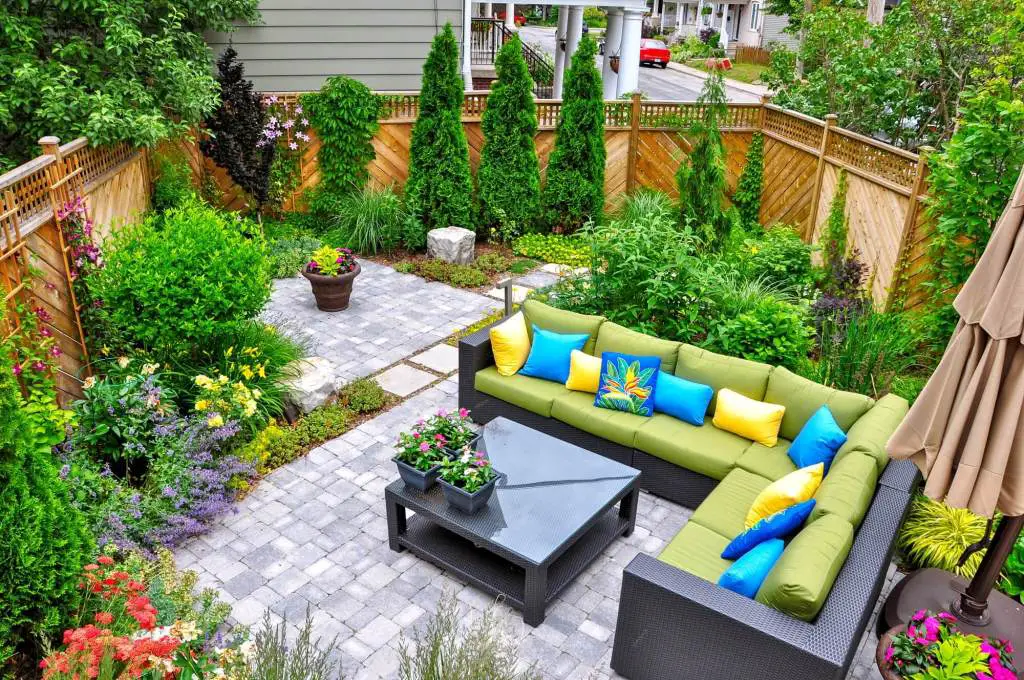 If you think grass could be a hassle, you may consider covering the dirt with concrete all over. So, you can even locate your living room furniture to enjoy the outdoors in a very comfortable way.
10. Wood Panel in Garden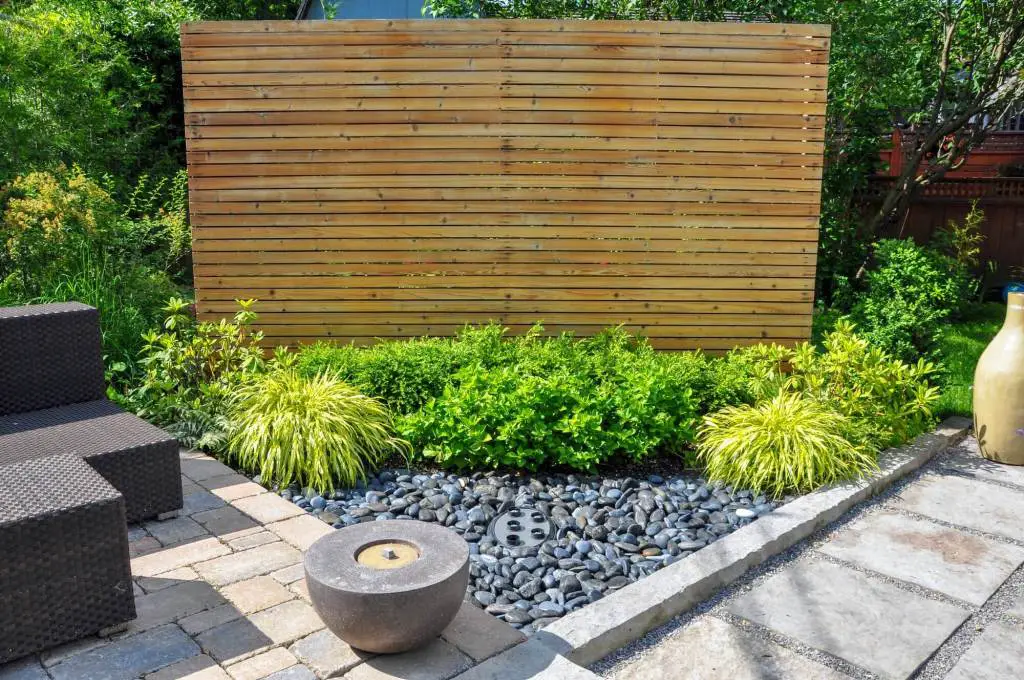 To separate space or add more privacy, a wood panel on some parts of the garden would be necessary. Moreover, placing a lot of stone gravels is one of the ideas to cover dirt in the yard.
11. Clean and Green Backyard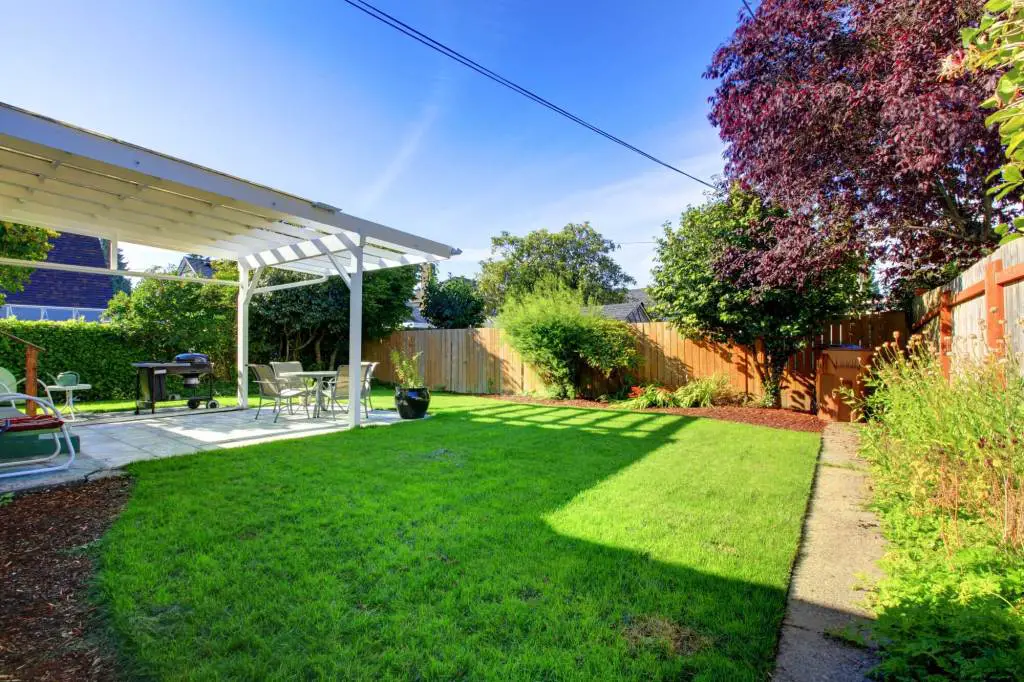 Indeed, this is one of the simple small backyard landscaping ideas to deal with the outdoor space of your house. Then, just fill the ground with grass, you will have a good time there.
12. Small Backyard Paver Patio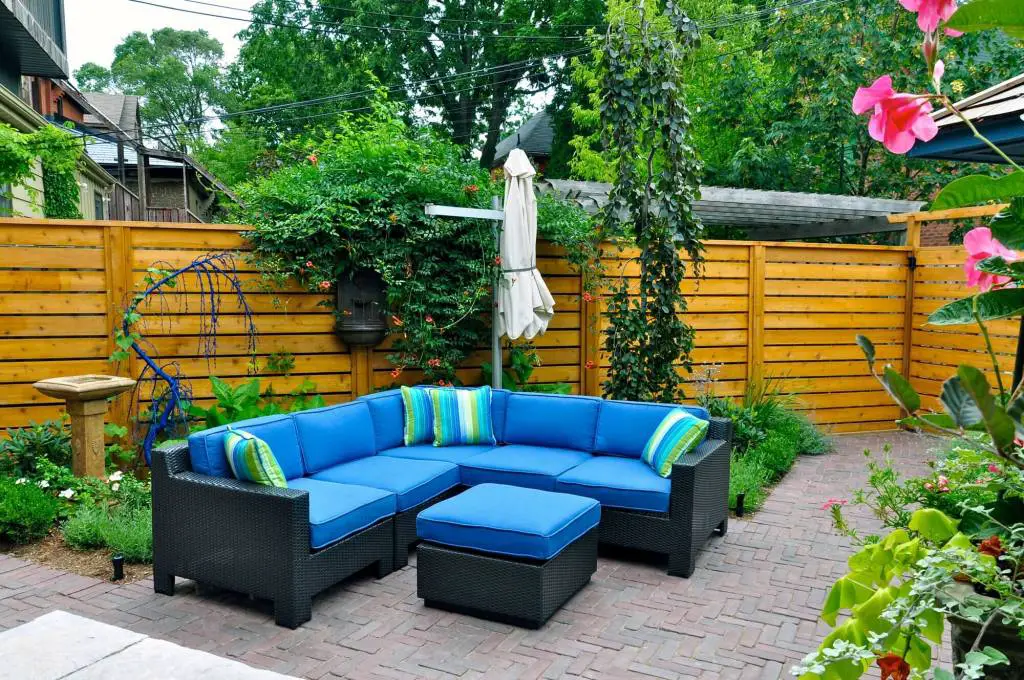 Thankfully, there is no grass needed to set up this comfy patio. Further, take that comfortable sofa out there and enjoy.
13. Flower Panel on the Fence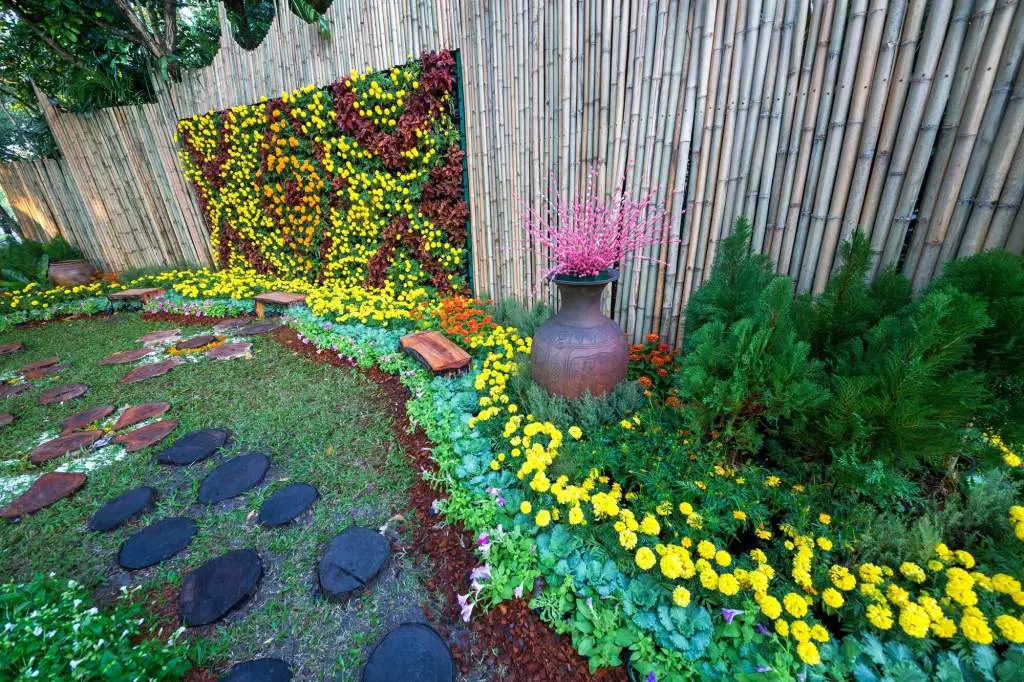 Instead of having an ordinary fence, you can add colors and interest with colorful and arranged flowers, for example.
14. Amazing Garden Scene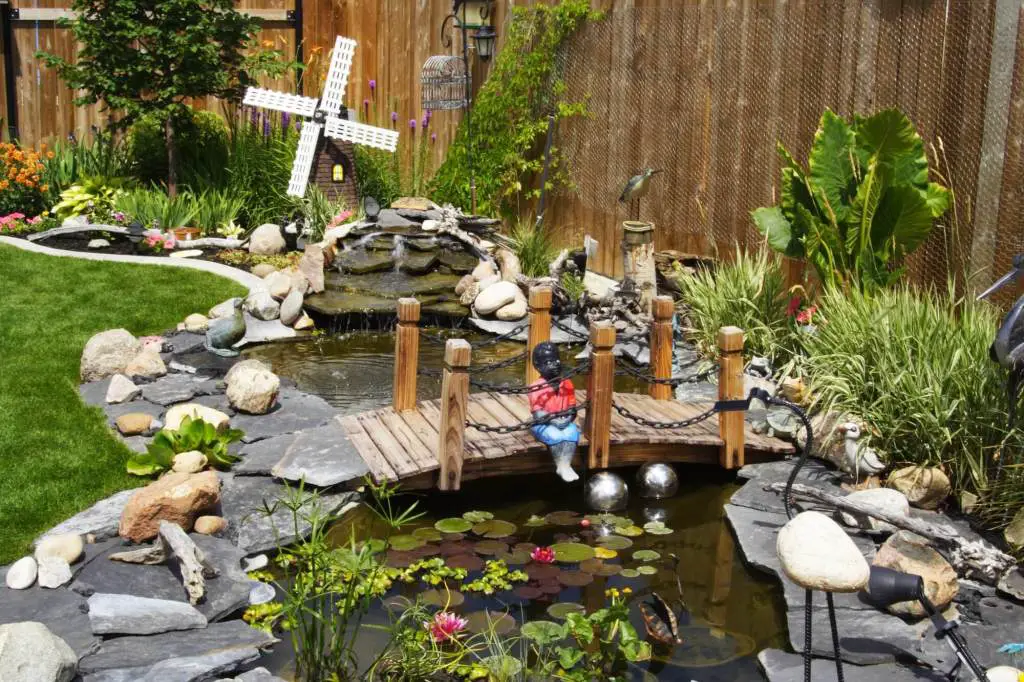 On one corner of your backyard, you can design a well-themed fish pond like this one. Additionally, with a mini bridge and a statue, that is really amazing.
15. Garden Landscaping Without Grass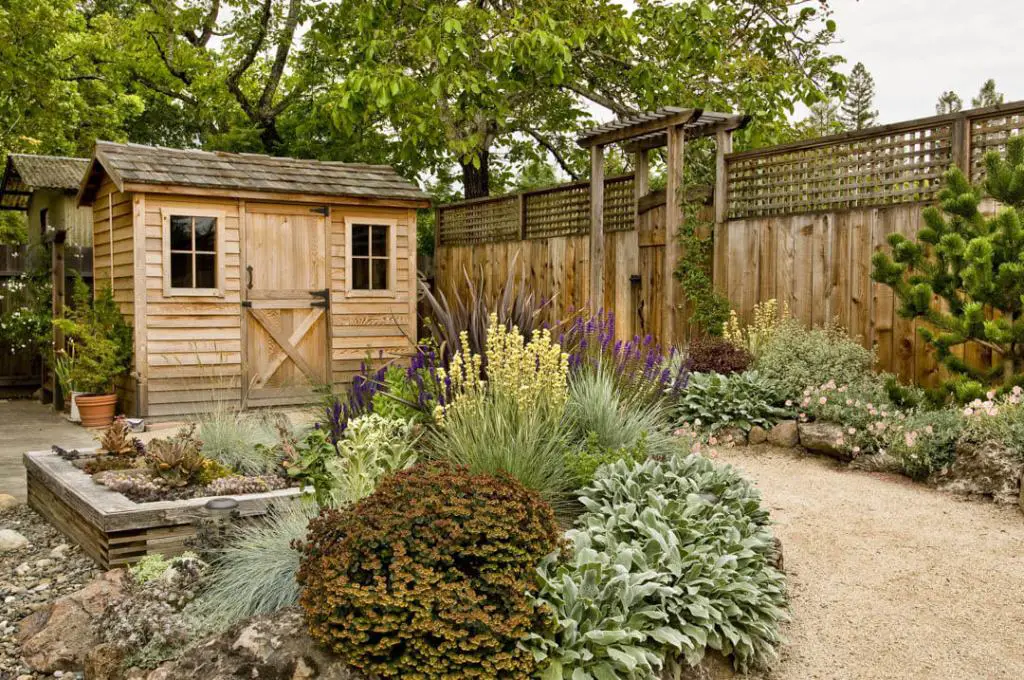 Obviously, this garden is away from the image of green. Thus, it is because of the weather in the location.
16. Clean backyard with Garden Corner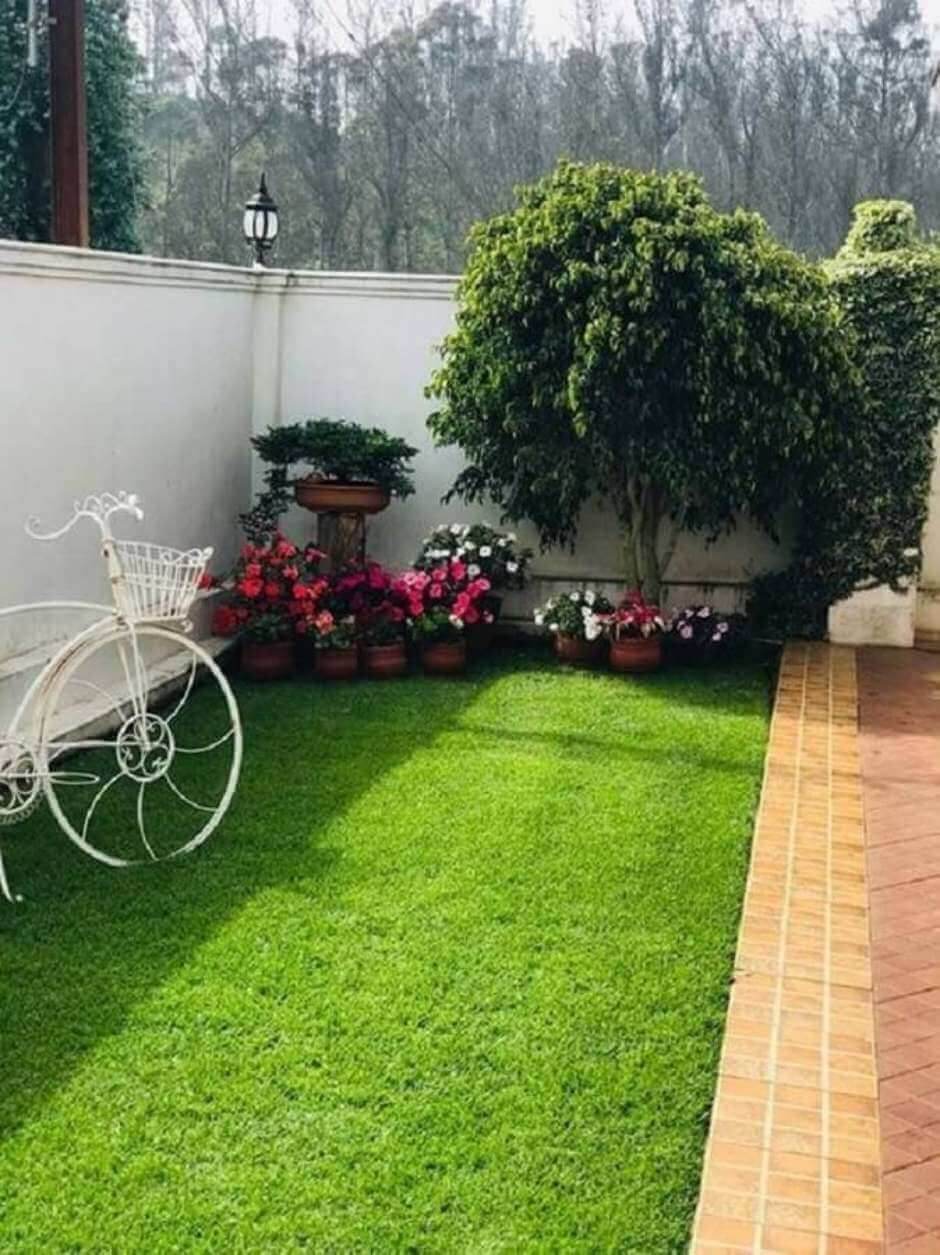 Alternatively, the source of the garden scene in this backyard landscaping idea on a budget is right on the corner. Furthermore, this beautiful spot is minimal, but it is enough.
17. Backyard Patio Beside Flower Garden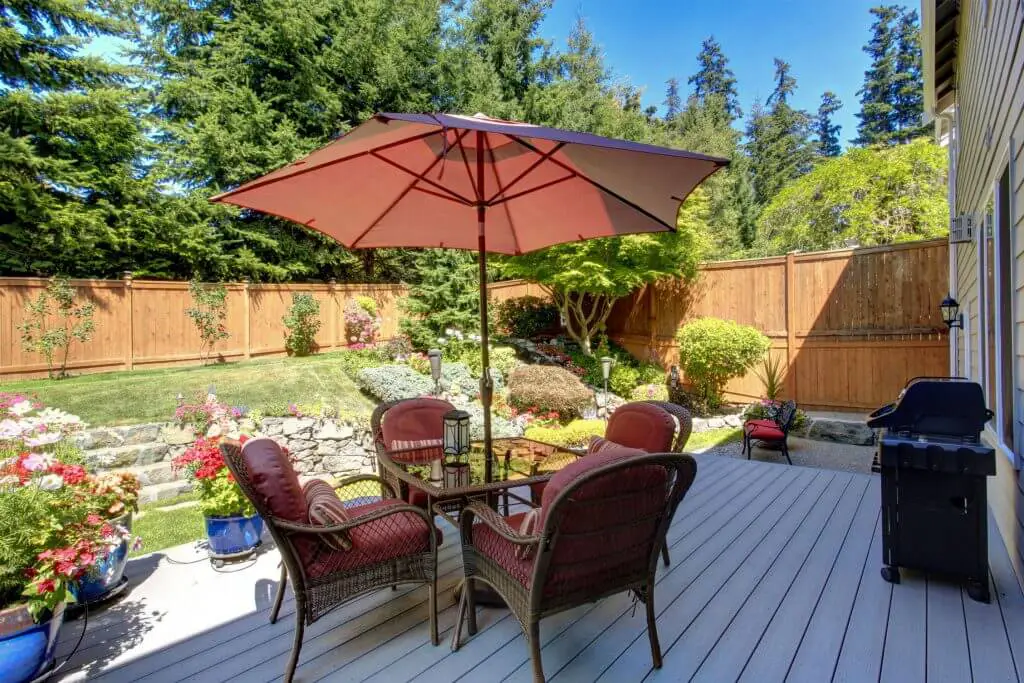 As you can see, the garden is full of flowers. Besides, you can enjoy the beauty right from the comfy patio.
18. Outdoor Sitting Area with Scenic View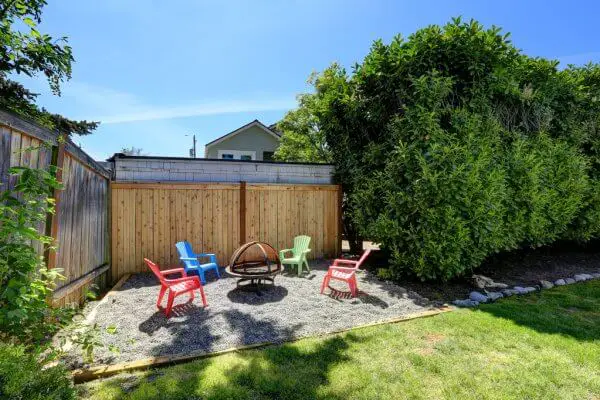 For a big backyard with a scenic view, you do not need to add more interest to the area. So, just set up a sitting area and enjoy.
19. Simple Backyard Idea with Pergola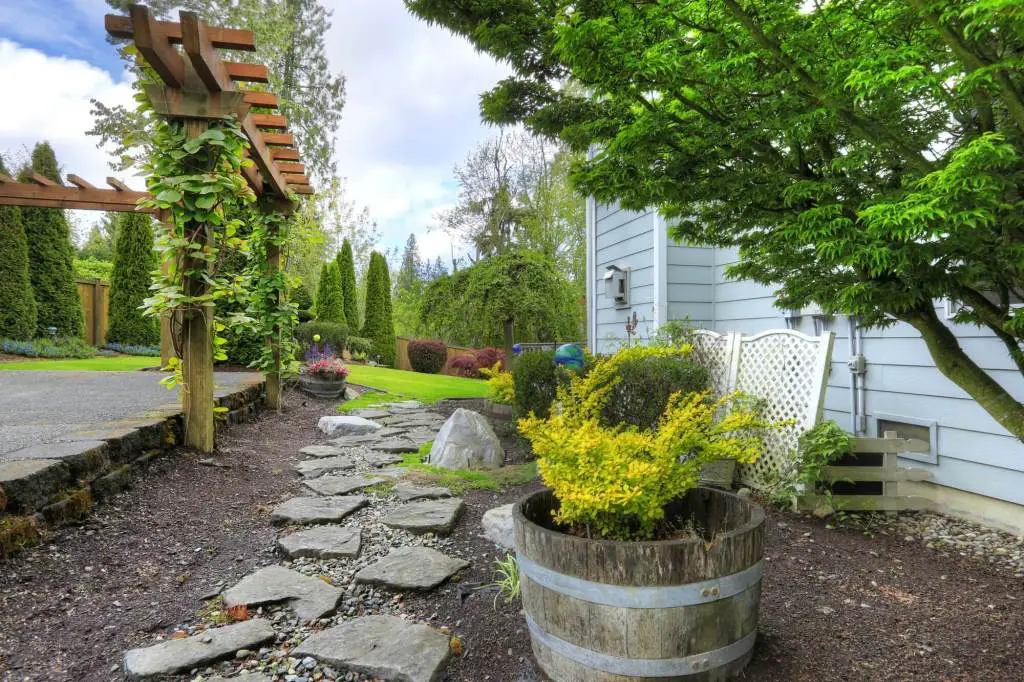 If you have a pergola, just fill it with greenery to make it more natural, for example. Furthermore, there is no need to cover the dirt if you do not want to.
20. Grass Pathway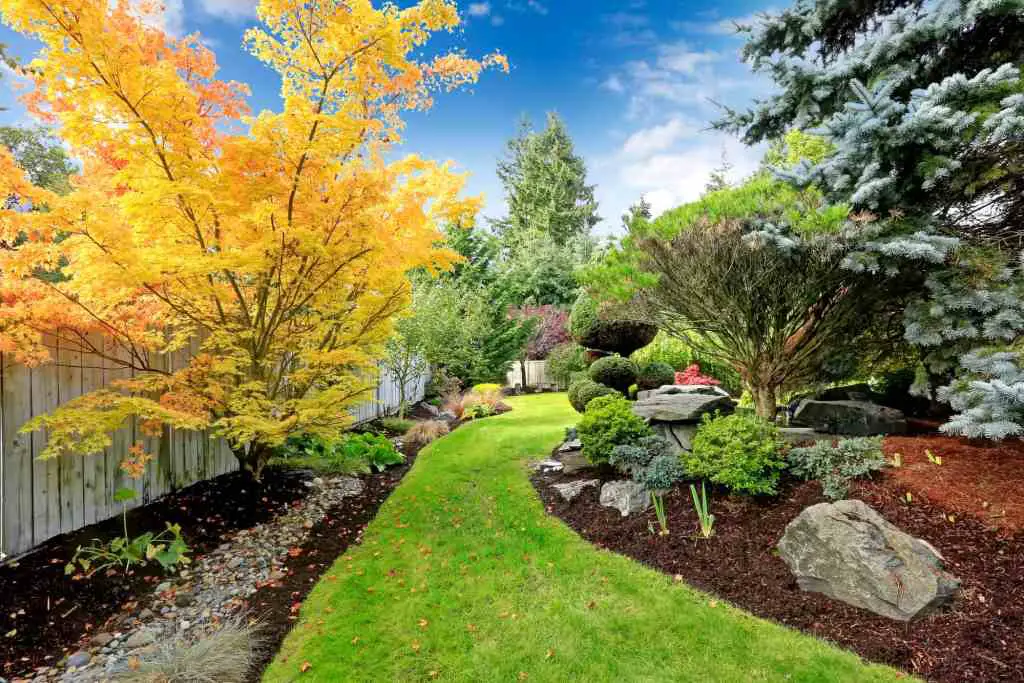 Instead of stone or rocks, have some grass to be the pathway, for instance. Therefore, it is one of the dirt backyard solutions to have.
21. Pergola and Grass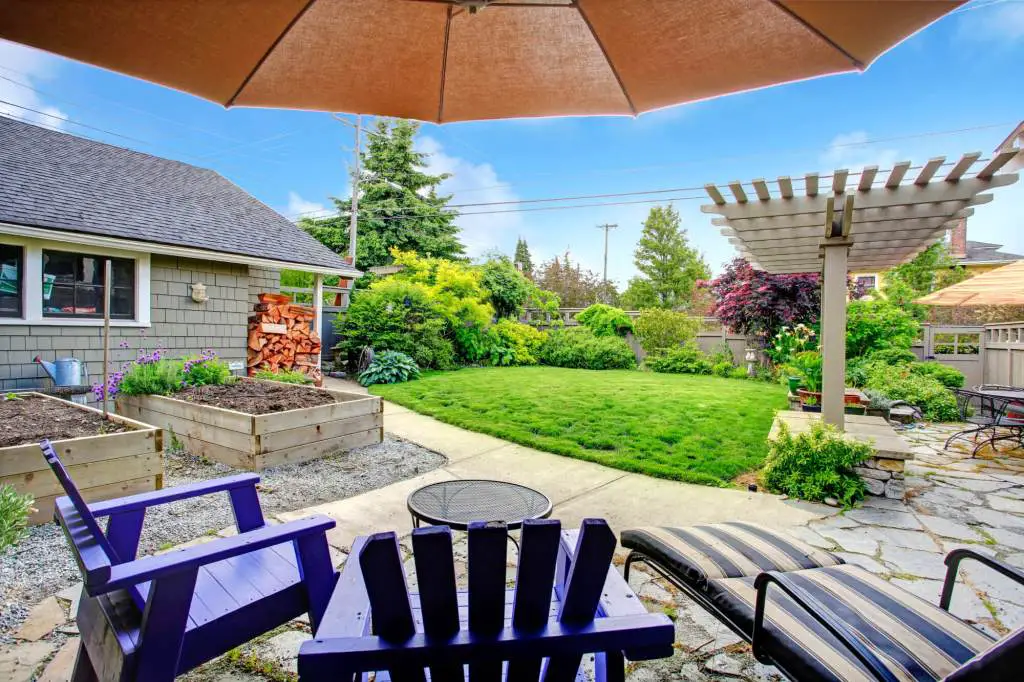 Alternatively, grass can be a cheap way to cover dirt in the backyard if you know what to do.
Other Landscaping Designs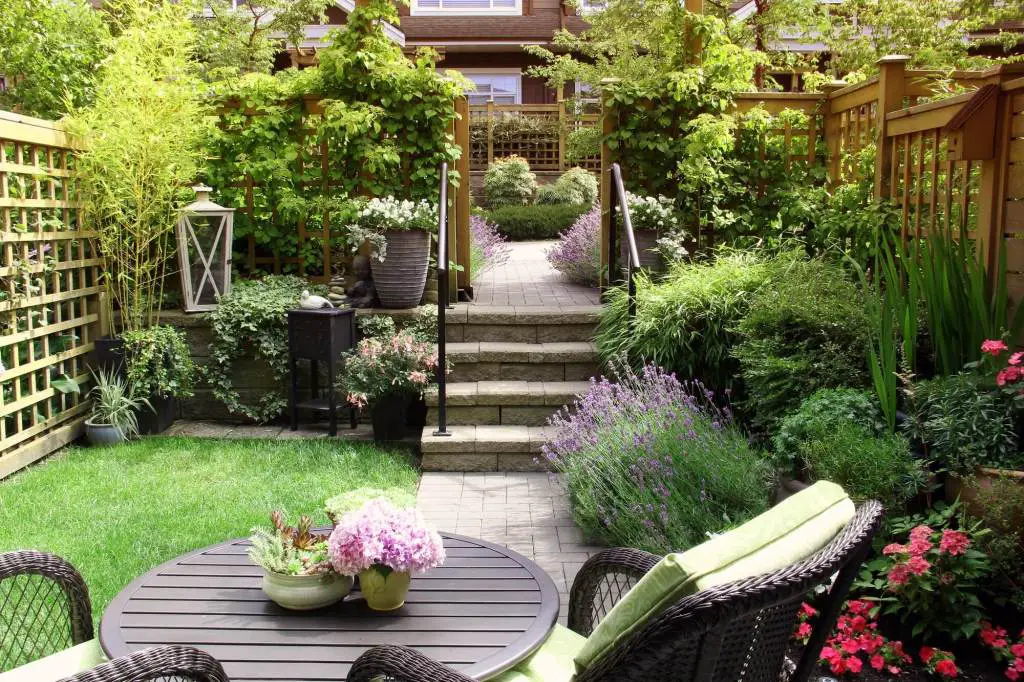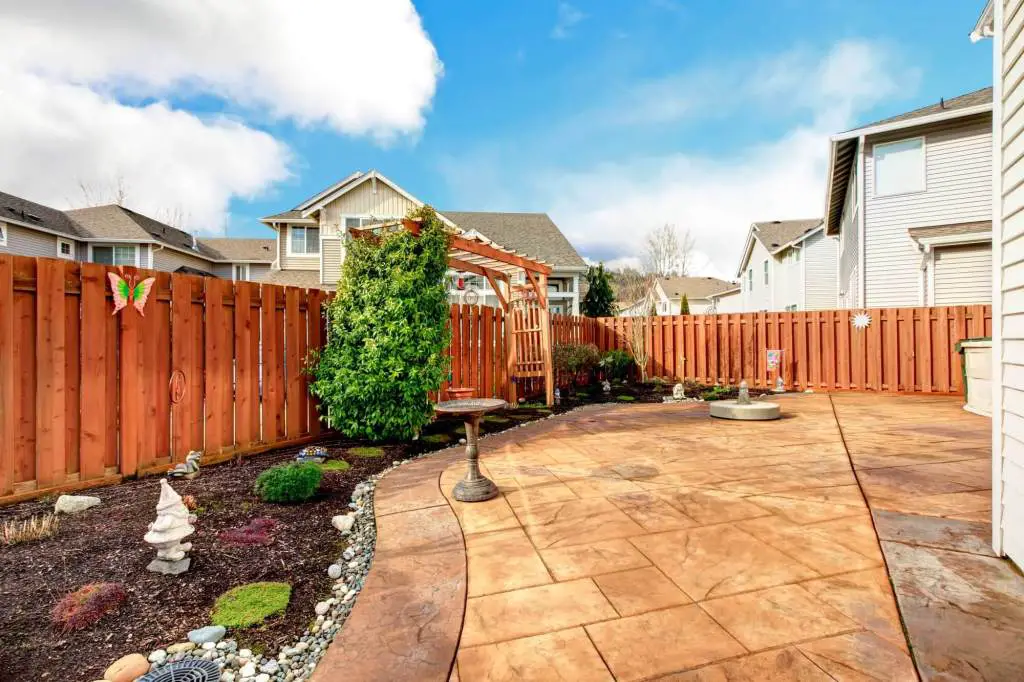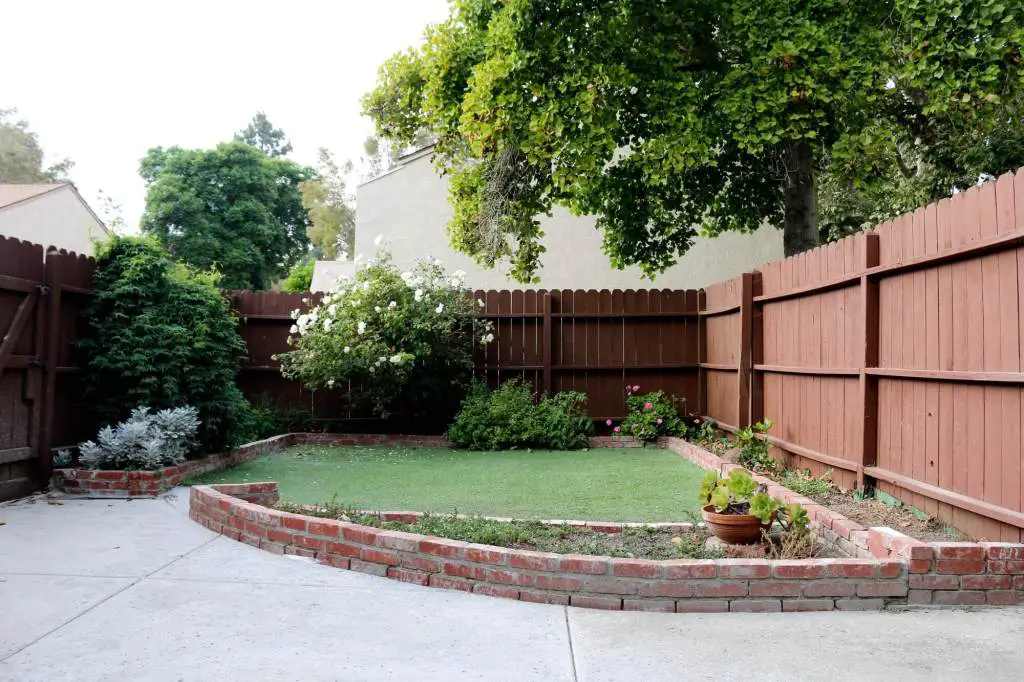 Final Words
Above all, those backyard landscaping ideas on a budget would surely be beautiful options for your house.
More from Materialsix.com: