When you look at the lawn at the forefront of your house, what do you dream of about it? Is it a bed of colorful flowers or a blanket of fluffy green grass?
Moreover, have you already found the best front yard landscaping ideas that suit your home concept?
Do not worry if you have not found it yet. This article will give you several unique and exciting front yards that you can easily follow.
We know that decorating the lawn has become an enjoyable thing to do for homeowners. Thus, arranging the front yard landscaping plans during your weekend will not ever go wrong.
Once you get a clean, attractive, and well-maintained garden, comfortable vibes will come to accompany you and your guests as well.
Read also: How to Attract Hawks to Your Yard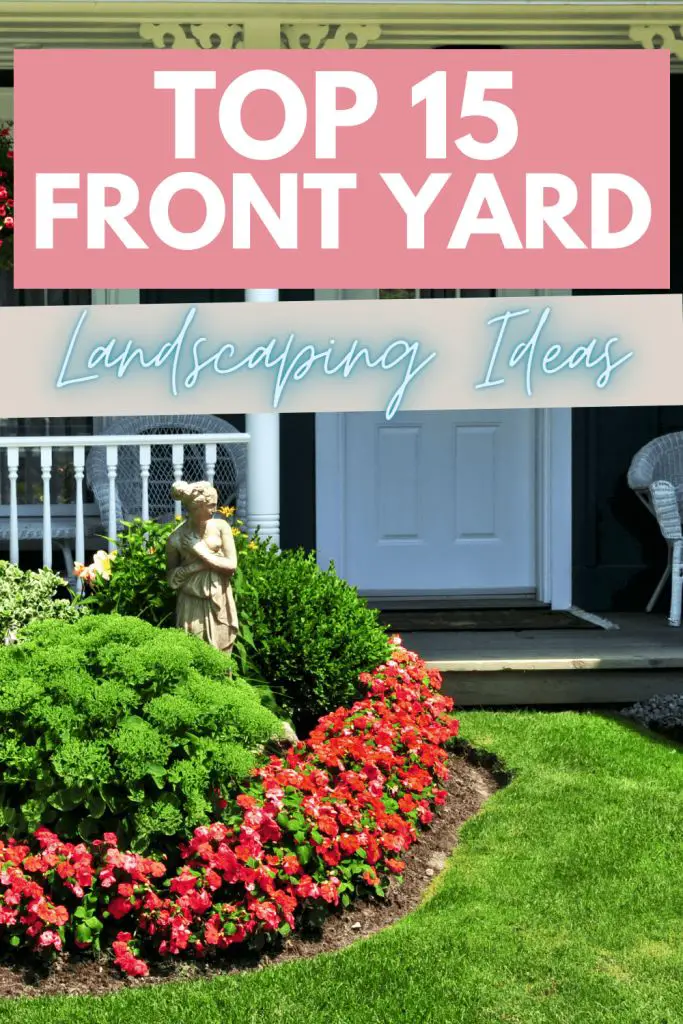 15 Stunning Front Yard Landscaping Ideas
Without further ado, let us look at fifteen front yard landscaping ideas below!
Read also: How to Dry Up A Muddy Yard
1. Sandstones, White Rocks, and Purple Flowers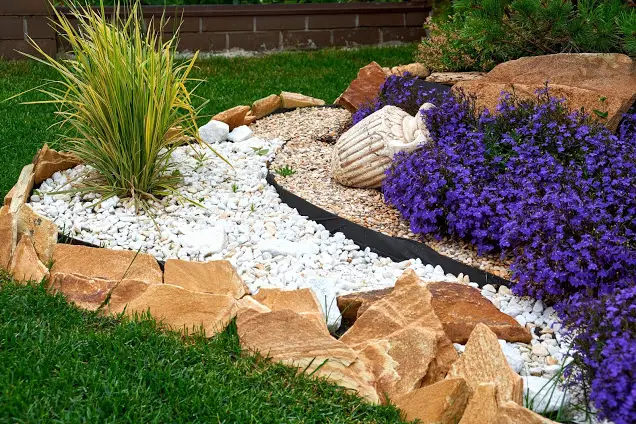 The first concept of front yard landscaping ideas is the excellent combination of sandstones border, white landscaping rocks, and purple Dianthus.
Besides providing beautiful color contrast, this flower also gives a soothing fragrance to your garden.
Keep in mind that Dianthus only grows seasonally and is short-lived. After flowering, do not forget to prune it so that it can return to bloom beautifully.
2. Tropical Concept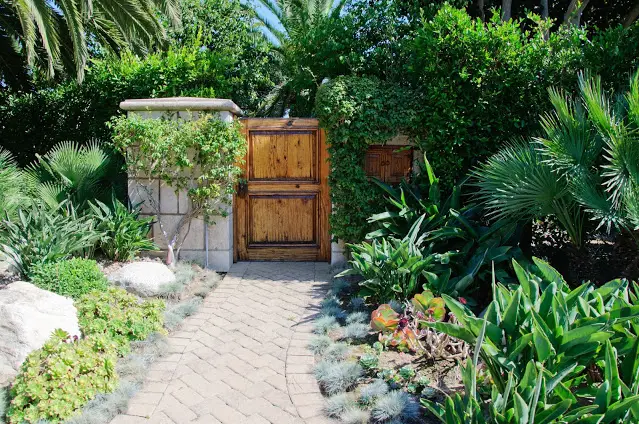 If you like a fresh tropical forest atmosphere, then this concept will be perfect for you in the summer. Choose a few evergreens that grow year-round.
Alternatively, you can also choose trees that can change its leaves color and survive all seasons, such as the Hawthorn and Thornless Honeylocust trees.
3. Flat Front Yard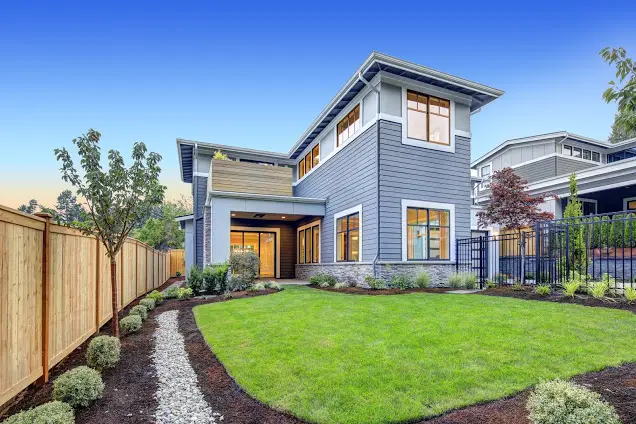 Do you have a house with a modern design? Complement your front yard with a neatly trimmed lawn surrounded by landscaping rocks border and a few shrubs.
This front yard landscaping idea will make your forefront house looks spacious.
4. Big Stones and Trees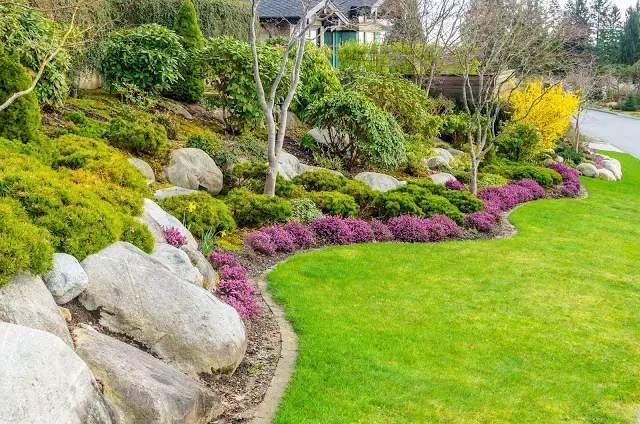 Do you want a beautiful and natural-looking front yard?
Combine all the elements such as the big rock, Liriope, several small trees, greenery, and flowering plants in one area.
That way, you will have a varied and refreshing view.
5. Mini Hill and Stone Path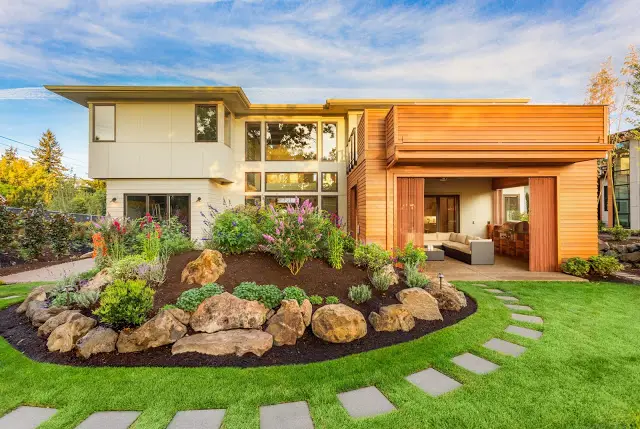 For a rustic house concept, build an artificial hill in the middle of the lawn is a desirable choice.
Plant the mound with some shrubs such as Hydrangeas and Junipers. To make it even perfect, arrange large sandstone borders and stone paths.
6. Pink and Purple Barberries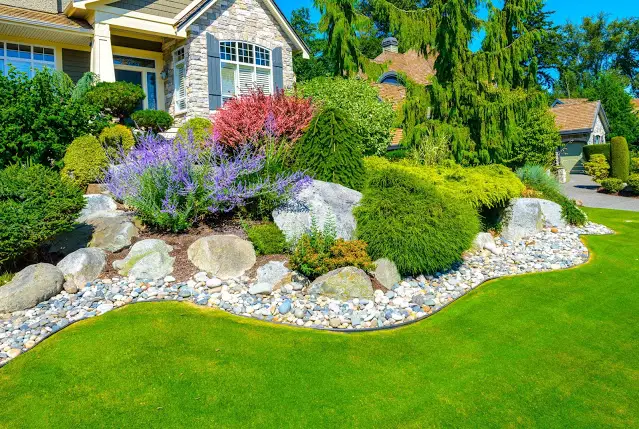 Too much green can also be very dull. Thus, plant some pink and purple Barberries bushes right in the middle of the greenery you have.
The view will be truly unique!
7. Side to Side Flowers Entryway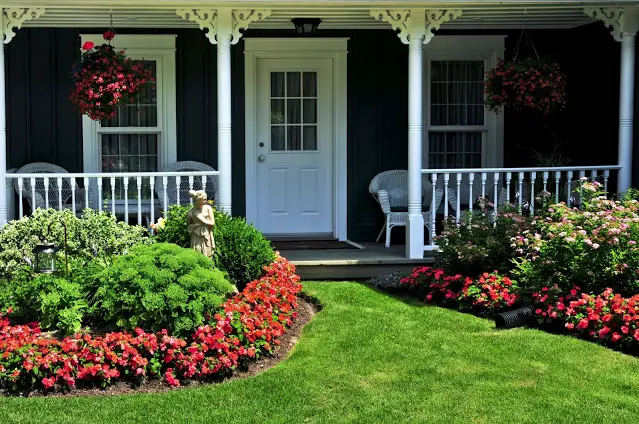 Are you curious about the best front yard landscaping ideas for vintage home decor? Here comes the flowerbed entrance for you!
If you have a house with predominantly white shades, choose flowers with beautiful contrasting colors. The red roses and petunias will be perfect!
8. Flower Gate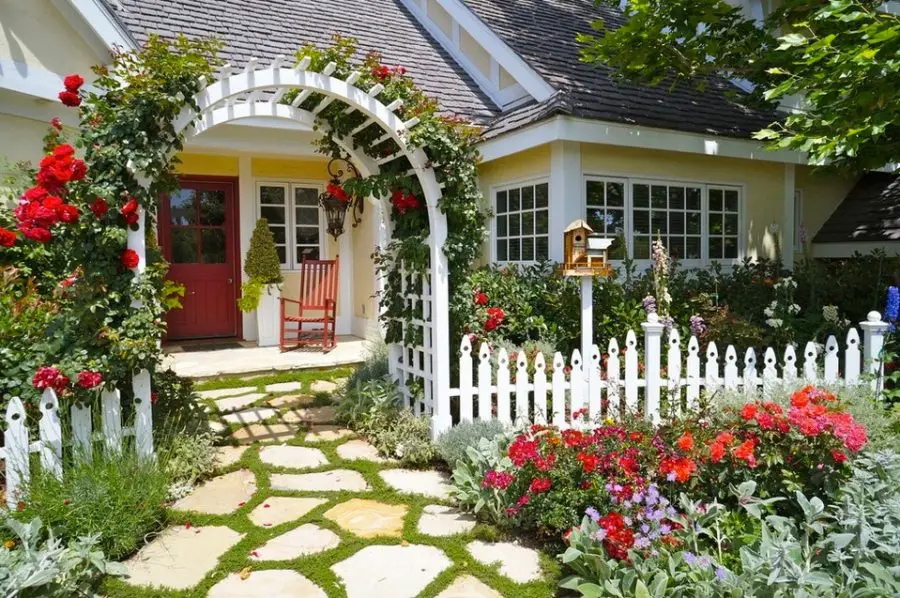 As another option, you can build an arbor that aligns with your entryway. Then let the growing red rose creep on it.
Additionally, enrich your yard with a few Hydrangeas circling your post box.
9. Flower Window Boxes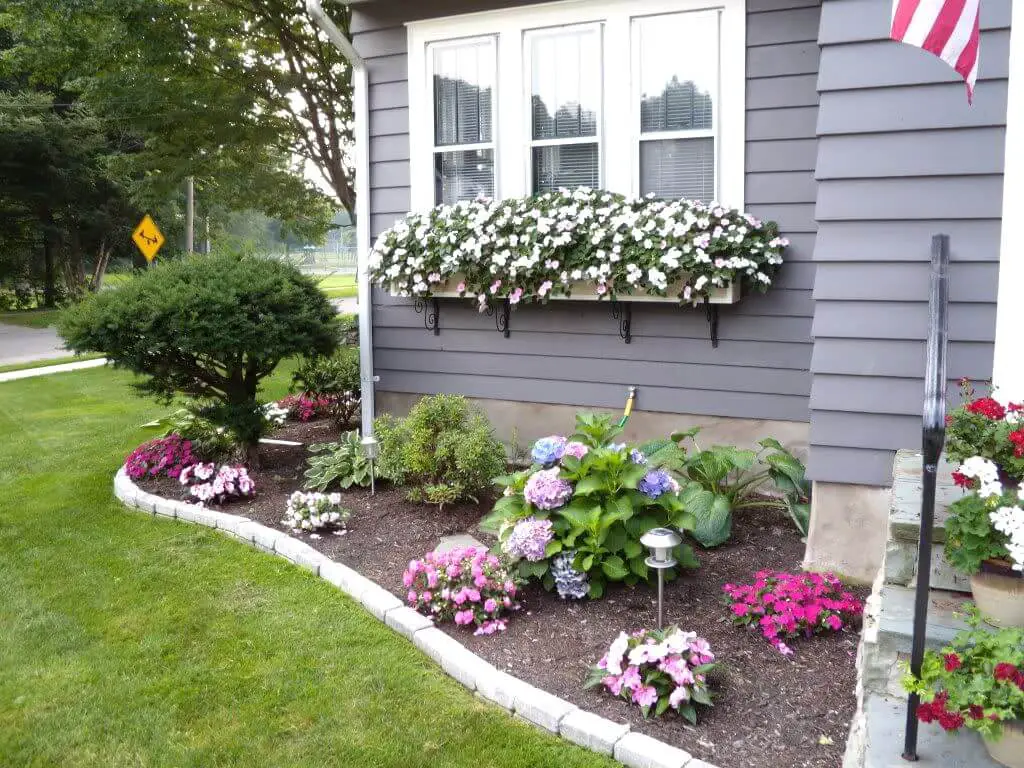 Do you want to attract guests to frequently visit your house and enjoy the beauty of your front yard in the afternoon? Make sure you have a window box flower that is pleasing to the eye.
Combine seasonal flowers such as Petunias and Hydrangeas with greenery and other potted plants in front of your house.
That way, nobody can avoid beauty!
10. Mini Fountain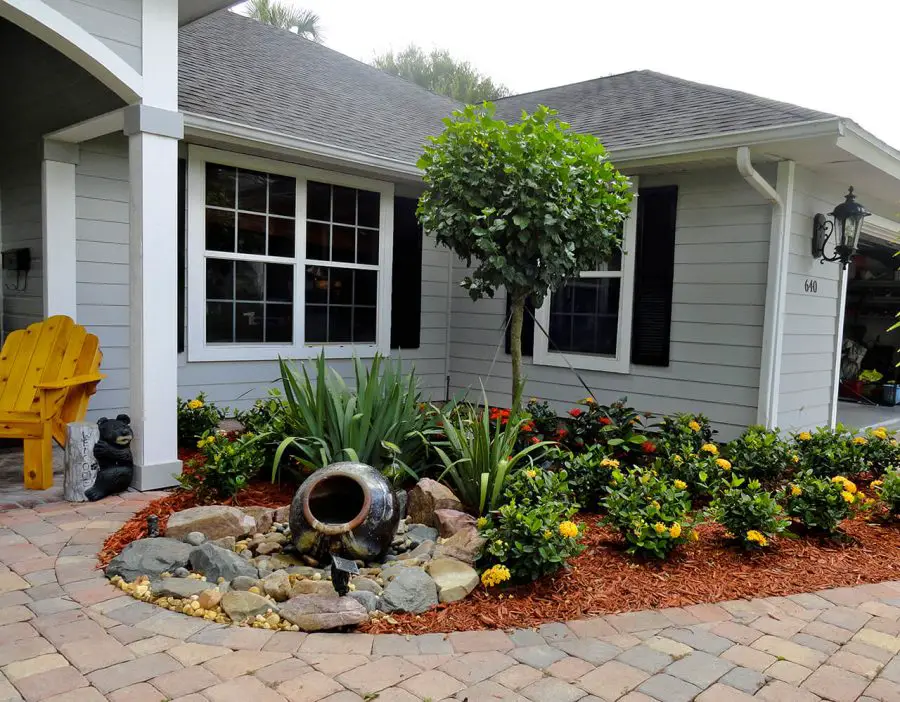 Do you have a narrow front yard? And confused about how to decorate it to make it look attractive?
Try this small front yard landscaping idea with rocks and a fountain.
Merely arrange the rocks right under the fountain jug. That way, the water flow will not easily merge into the ground and prevent muddy in all areas.
Beautify your grounds by adding the plots of Hydrangea, Liriope, small trees, and some other ornamental grass.
11. Small Front Yard Landscaping Ideas Low Maintenance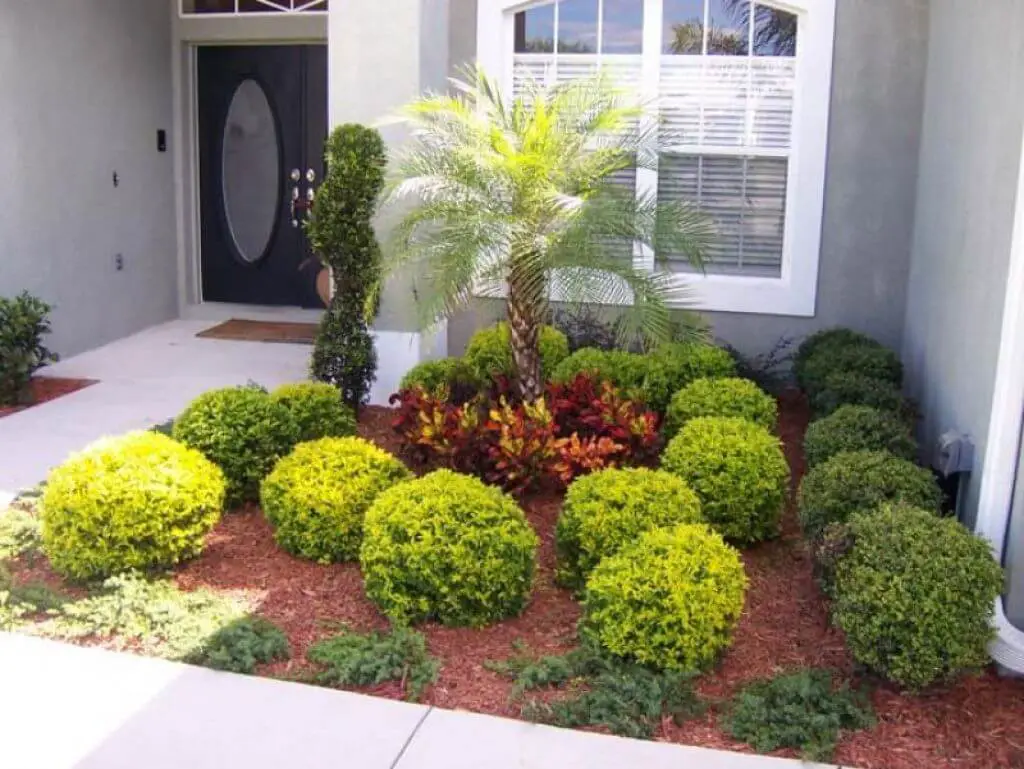 You can also get easy landscaping ideas for the front of the house by planting some bulbous evergreen plots with a palm tree in the center of the yard.
12. Color Pop Flowers with Evergreen Border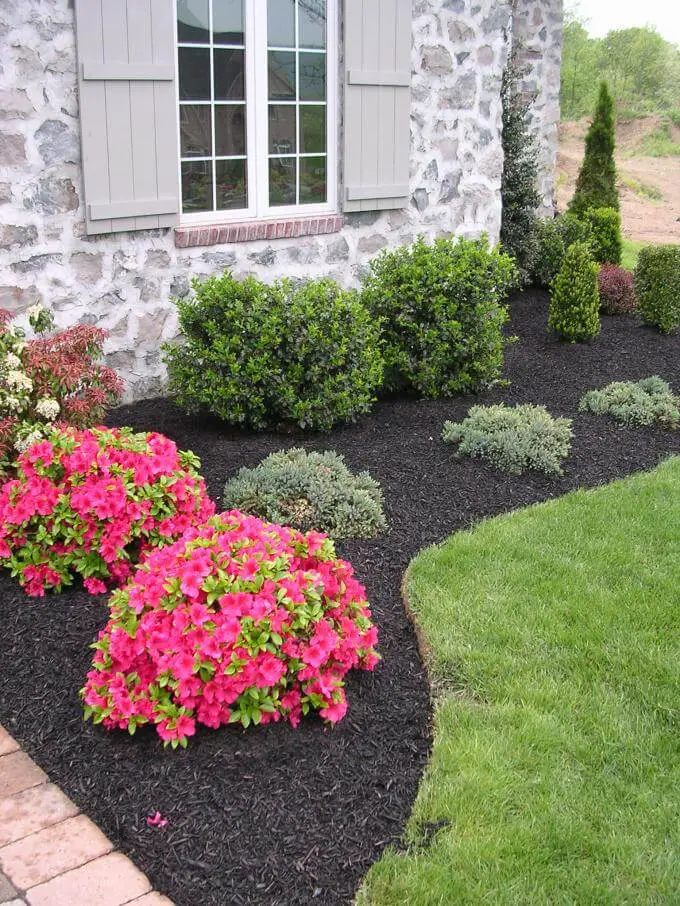 It is the turn for Azaleas! Bring out this azalea's pop-up color by adding a border of mown grass and other non-blooming shrubs.
13. Simple Pathway with Tiki Torches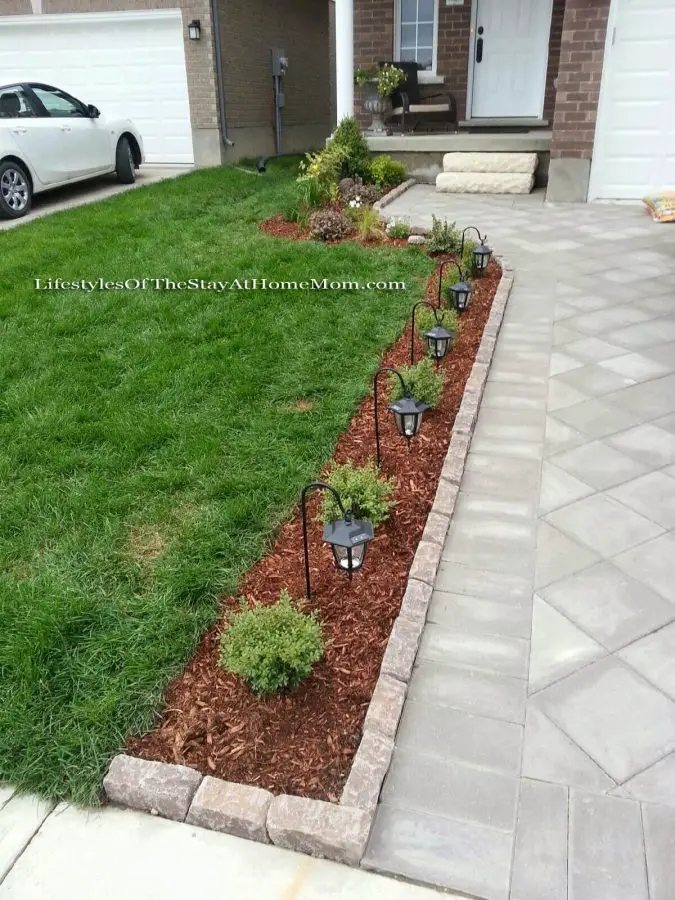 Do you want another simple idea? Merely make a well-mown-lawn and put some standing tiki torches along your pathway.
14. Hanging Colorful Petunias with Mini Waterfall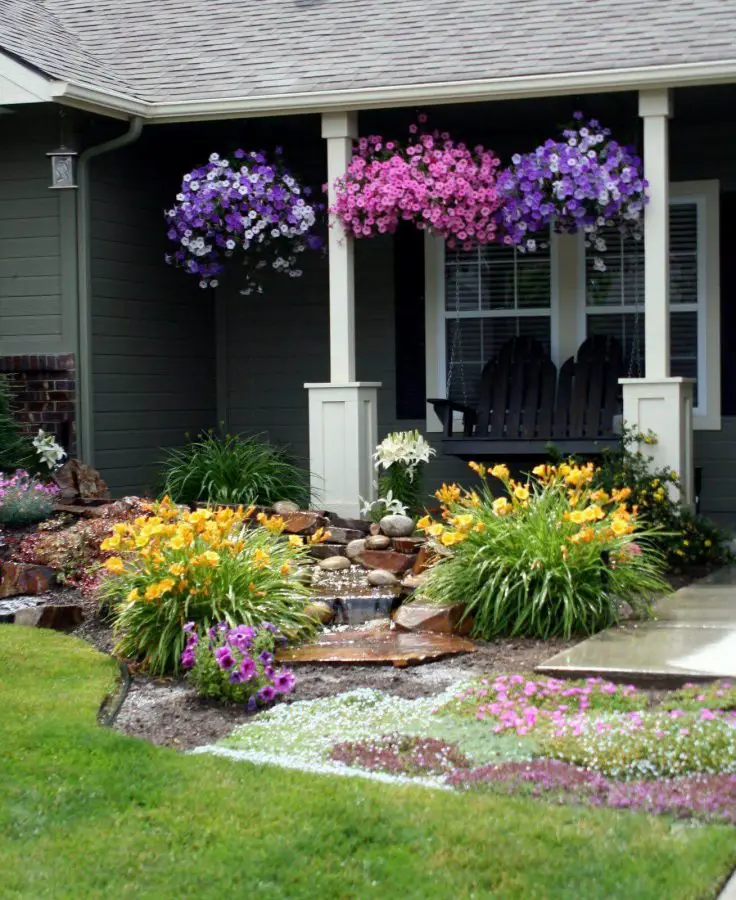 Come again, colorful petunias decorating your front yard. Plant them in a basket and then hang it on your porch.
Additionally, build a mini waterfall made of the tiered sandstone slabs below these hanging flowers. That way, you can hear the gurgling water at any time.
15. Hedge Maze Replica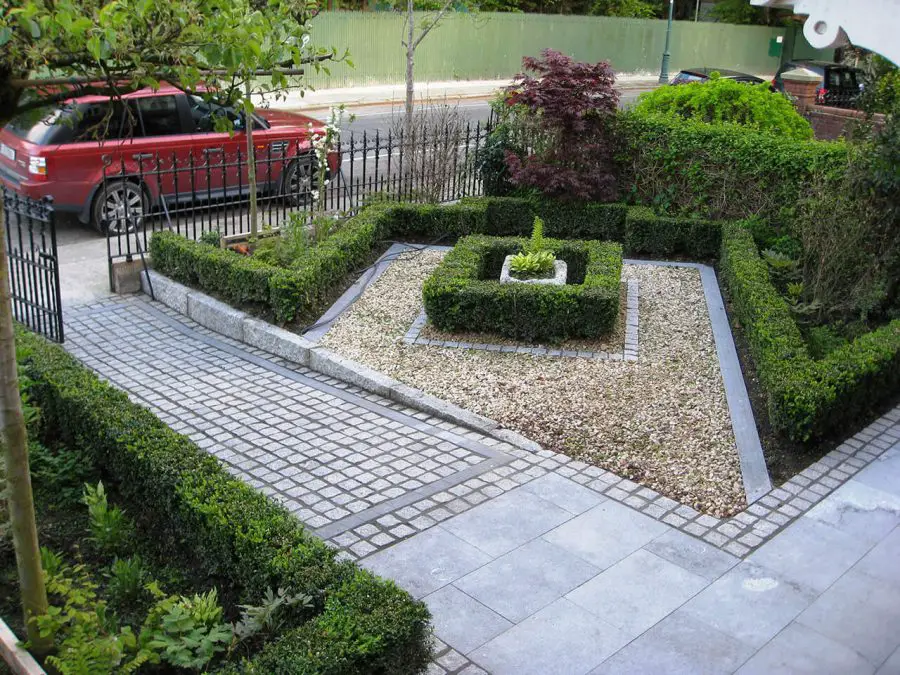 Last, if you want to get the simple front yard landscaping ideas on a budget, merely apply this hedge maze concept.
Besides its easy maintaining process, you can also get these evergreen shrubs and white landscaping stones everywhere.
AD
---
==> DOWNLOAD 7000+ LANDSCAPING DESIGNS IMMEDIATELY
---
Pin it for later!
More Front Yard Posts & Other Posts You Might Like: