Imagine sitting in your garden an overseeing beautiful artwork. It will make an incredible view that you and your family can enjoy. Garden arts can enhance your common garden into an imaginative space.
A garden filled with artistic decors is a perfect statement that blends nicely with the green grass and colorful flowers. Plus, you can highlight the garden art by implementing stories so that it not only pleasant to the eyes but also has something to tell.
Are you in a budget? No problems, some money-saving ideas give great tips and tricks just for that issue. Are you lost for ideas? Then continue to read this article because we have put together some of the most practical DIY projects to create the perfect concept. Here are some of the best garden art ideas that so easy to create. Just click the link to see the full tutorial (original source). Scroll down and get inspired!
Read: Garden Pallet Projects
Creative DIY Garden Art Ideas
---
Glass Garden Balls – Make the best of Things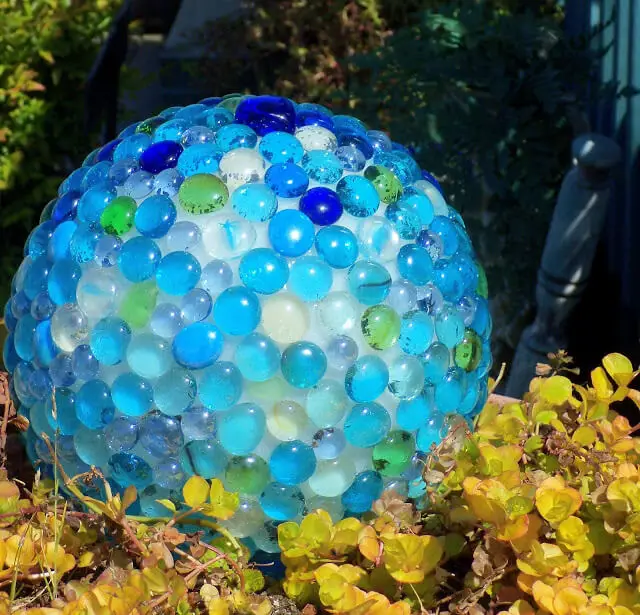 ---
Flamingo Mosaic Garden Art – Lucy Designs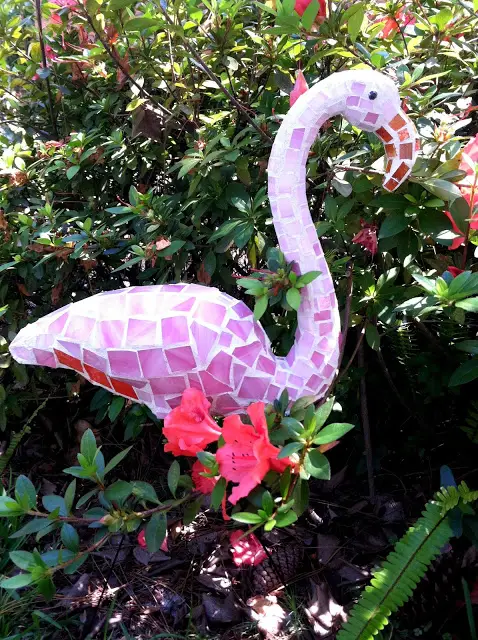 ---
DIY Secret Garden Gate – Vin'Yet Etc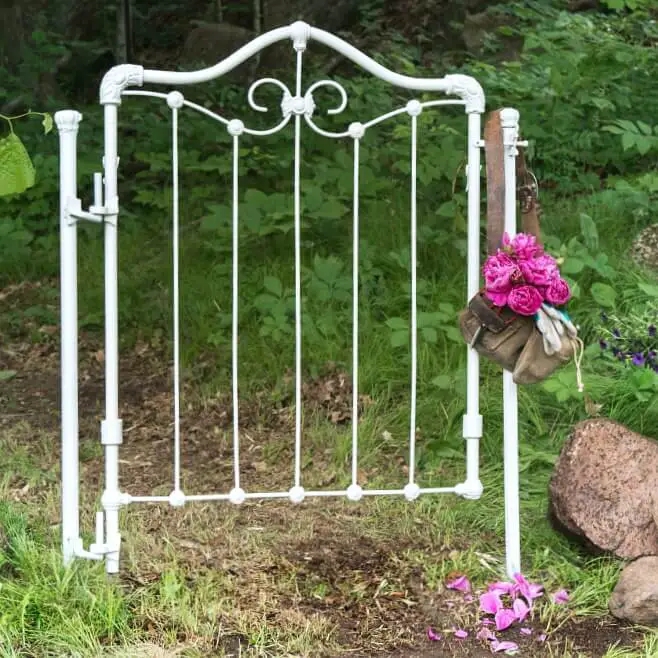 ---
Bowling Ball Bumblebee and Ladybug – WedeWorks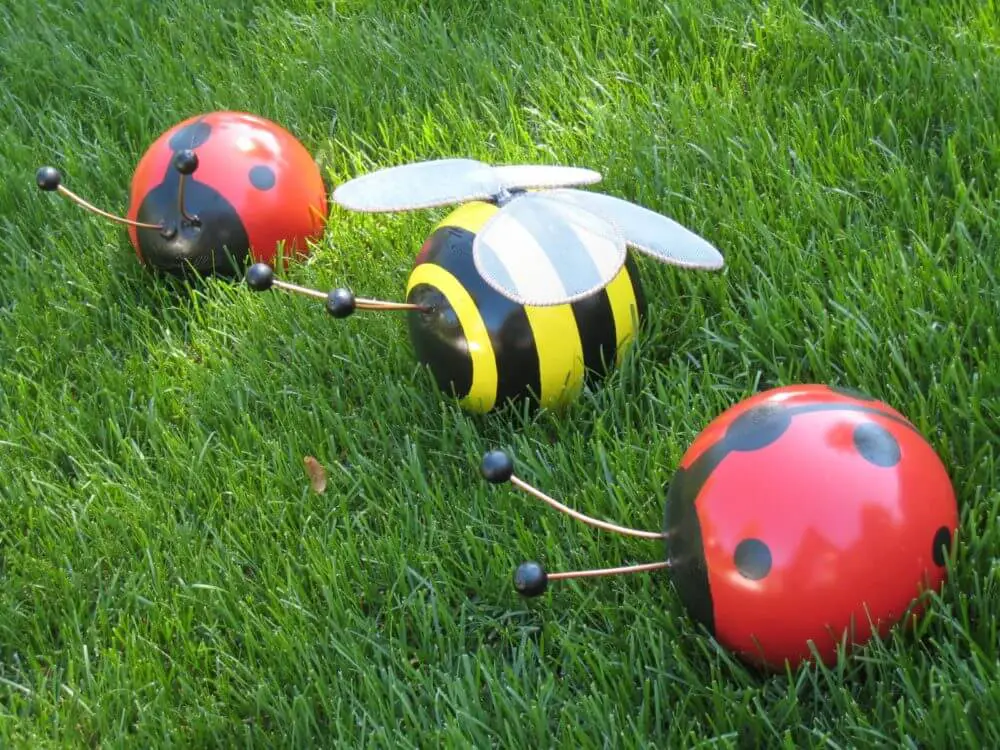 ---
Clay Pot Lighthouse – Some of This and That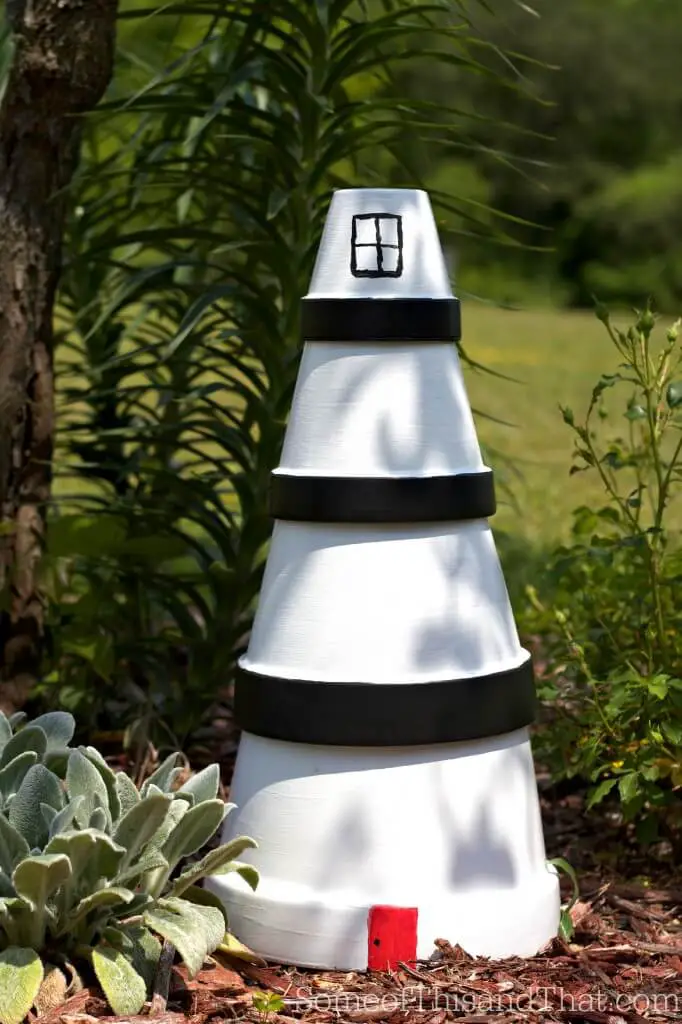 ---
Upcycled Doorknob Garden Art – Crafty Little Gnome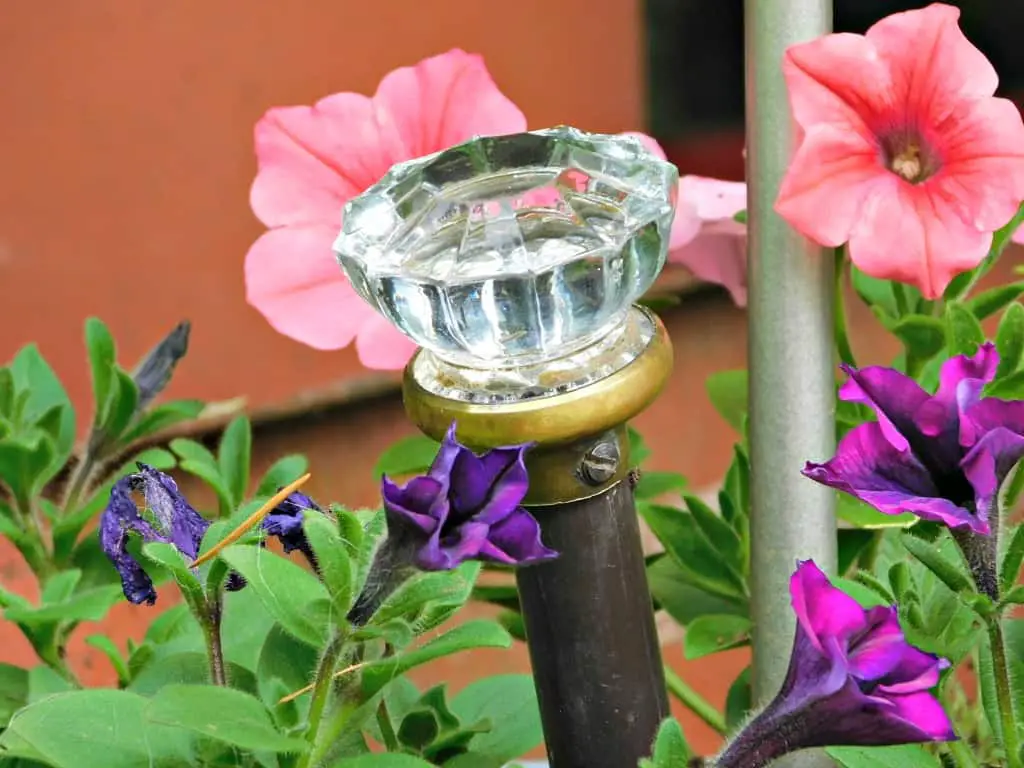 ---
Hubcap Flowers – Mixed Kreations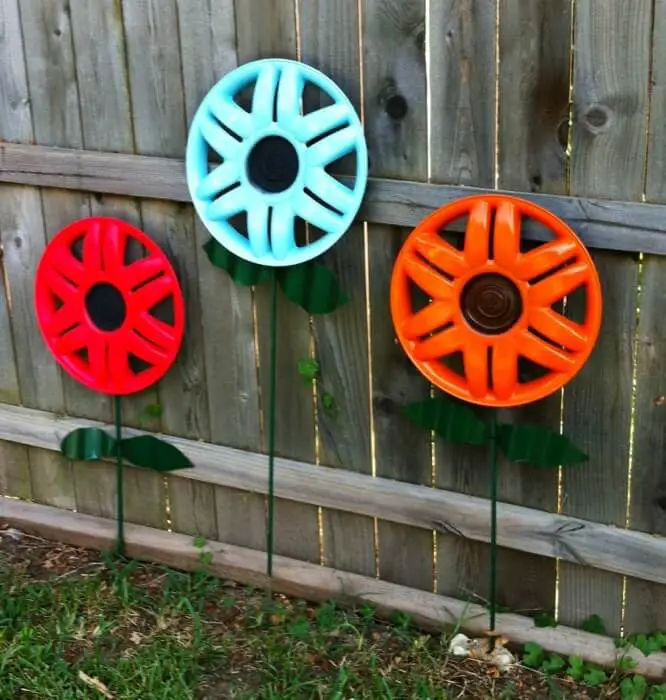 ---
Dragonfly Garden Decor Using a Wire Whisk + Skewer – Pretty Handy Girl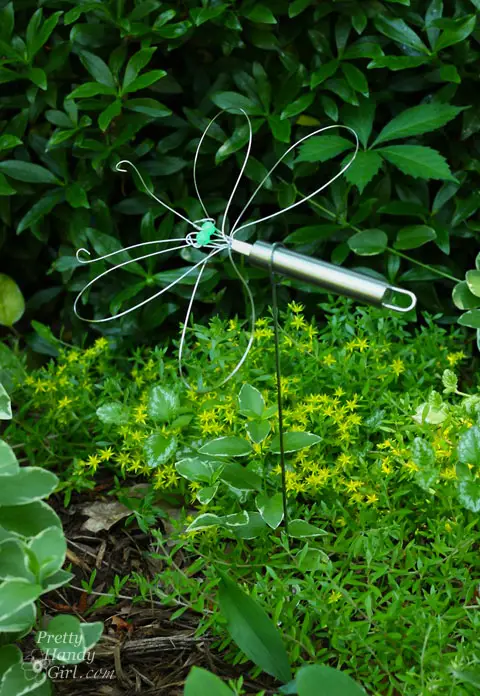 ---
Terra Cotta Race Car Garden Sculpture – Life's a Bargain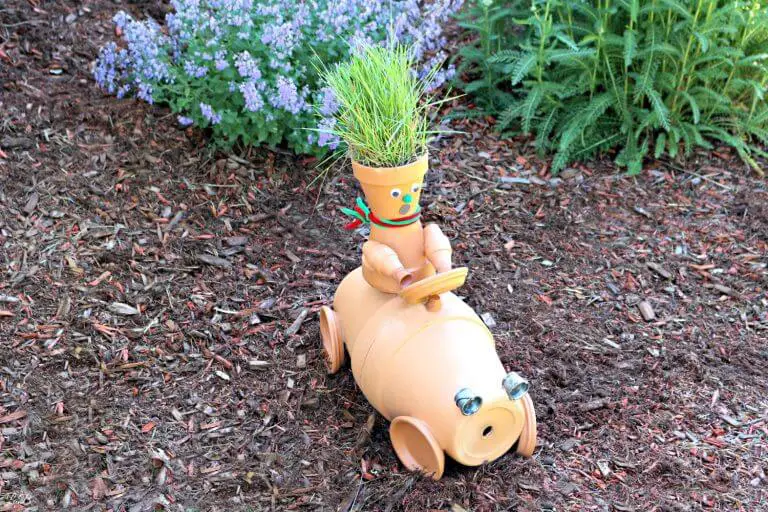 ---
Vintage Bicycle Garden Art – Minnie's Milestones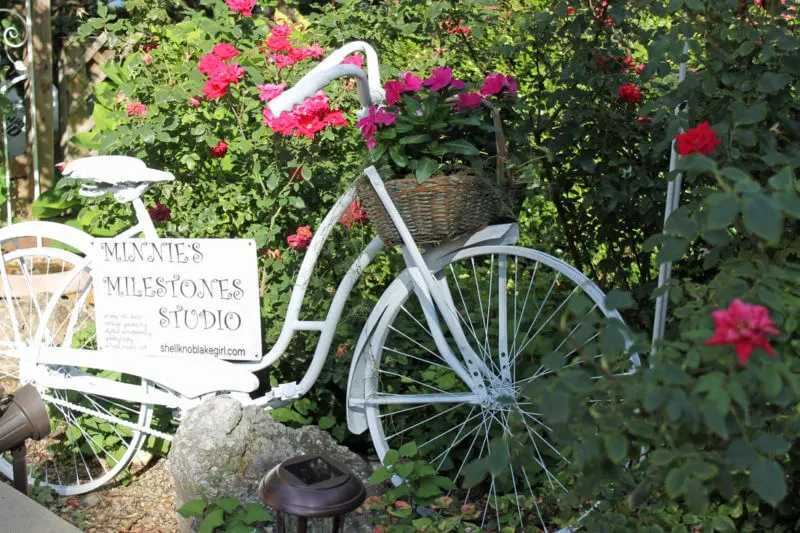 ---
Glass Plate Flowers – Everything Backyard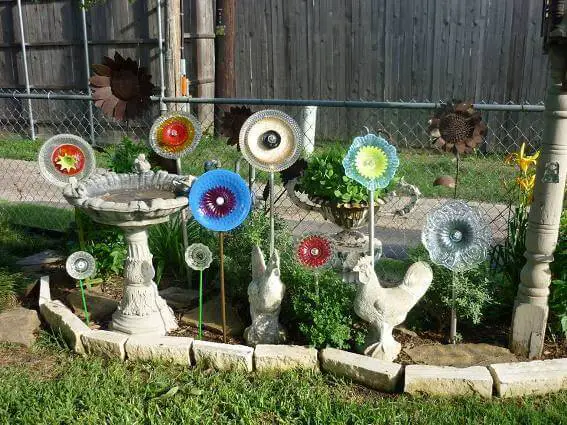 ---
Teapot Garden Feature – The Navage Patch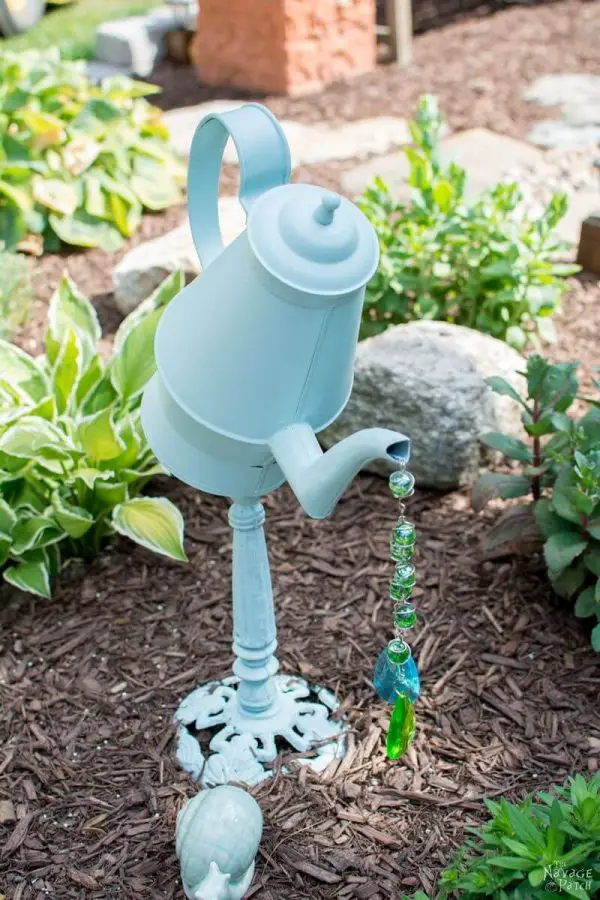 ---
Wine Bottle Bird Feeder – The Garden-Roof Coop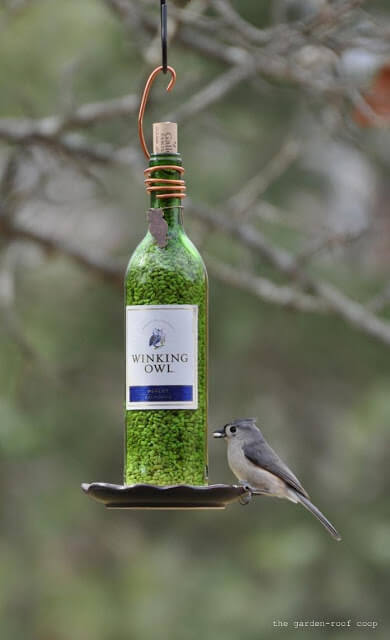 ---
Garden ­Mushrooms – Birds & Blooms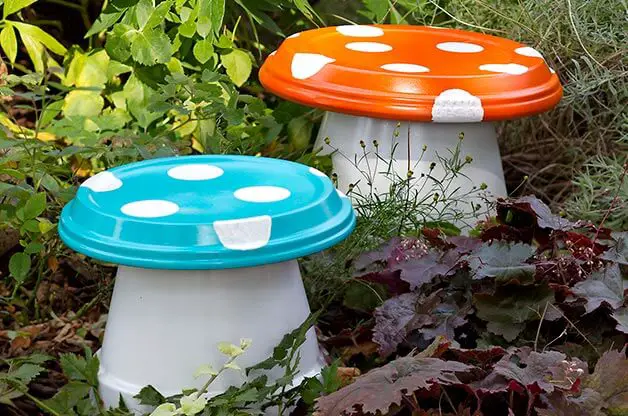 ---
Bottle Tree Sculpture – How Was Your Day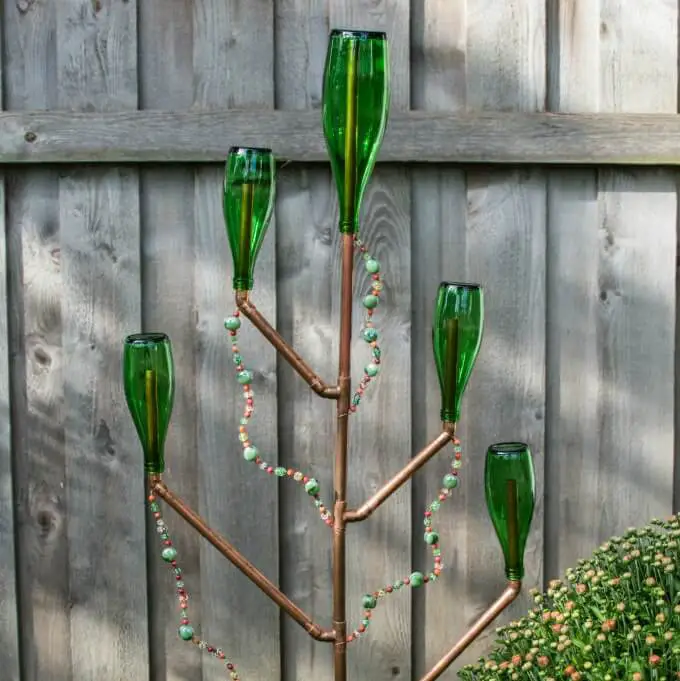 ---
Swinging Tire Planter – DIY Showoff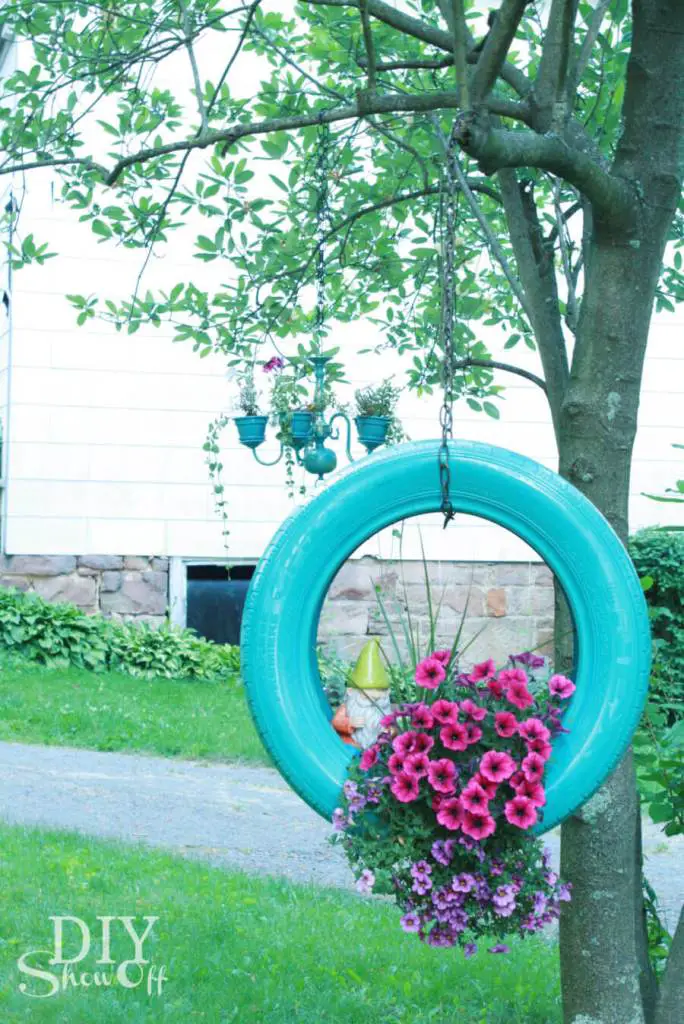 ---
Hedgehog Bottle Planter – Susie Qute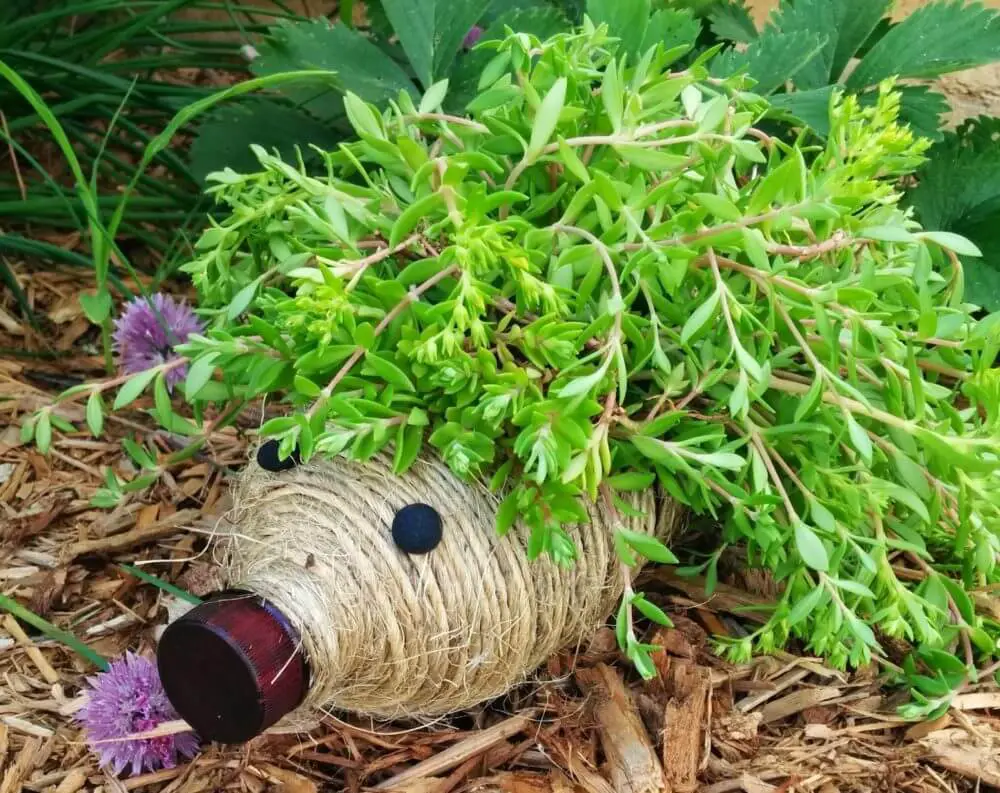 ---
Glowing Watering Can with Fairy Lights – Smart School House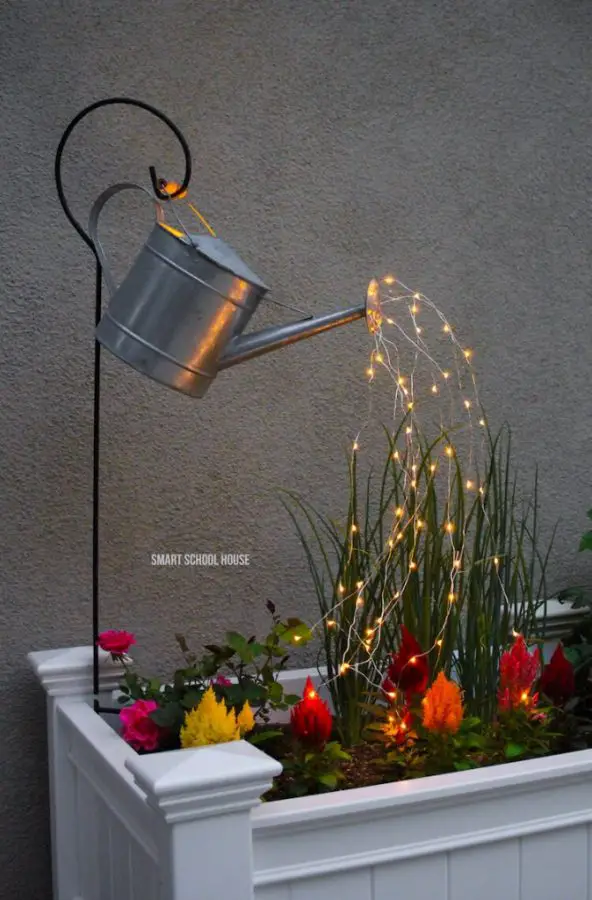 ---
Stained Glass Garden Spinner – Flea Market Gardening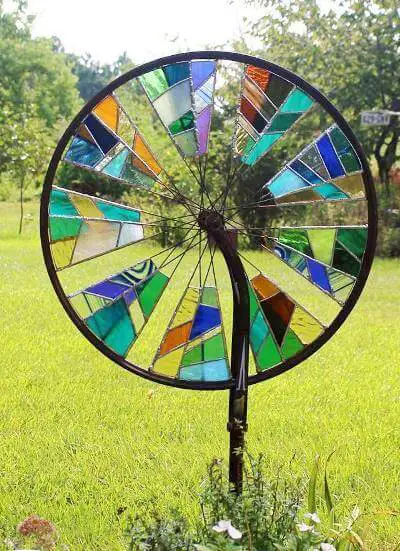 ---
Table Leg Dragonflies – Lucy Designs Online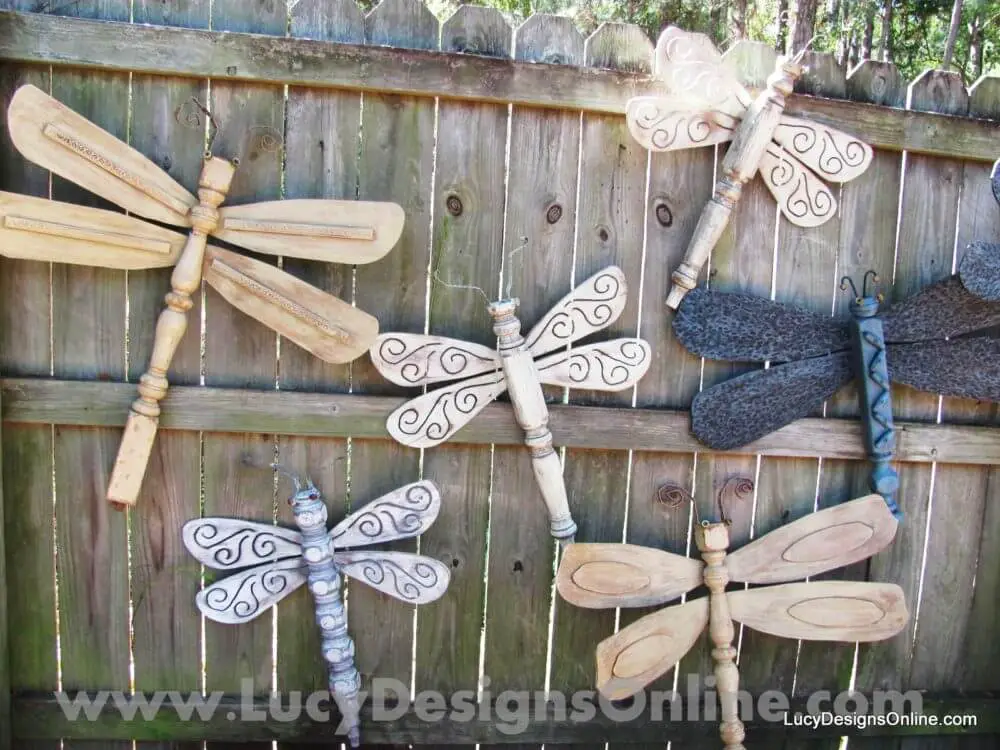 ---
Do not limit your creativity; take different things that do always associated with the garden. That means making things out of junk or old items that are minutes away from throwing into the dustbin. Think of every element before deciding a design for your garden.
There you have it; various artwork in the garden that you can do yourself at home. It can be something nice for the kids and adults in your household can enjoy. You can brainstorm with the rest of the family and come up with suggestions which design that everyone agreed to implement.
You can apply one of the garden art ideas above to decorate your garden. Check them out and find a design that fits your garden layout. So, what are you waiting for? Start creating your garden with various ideas. Do not hesitate to share what the garden finally look-like. So, people who are looking for garden art design can be inspired.