If you live in a southwestern part of the US, these desert landscaping ideas should be on your list of consideration.
As we know, this part of the country would have the highest temperatures and, indeed, it would be dry throughout the year.
Further, it would be a perfect concept for your outdoor area. Also, there are many elements to design a perfect garden for the area.
Moreover, here are some simple desert landscaping ideas to take into consideration.
Hardscaping or Softscaping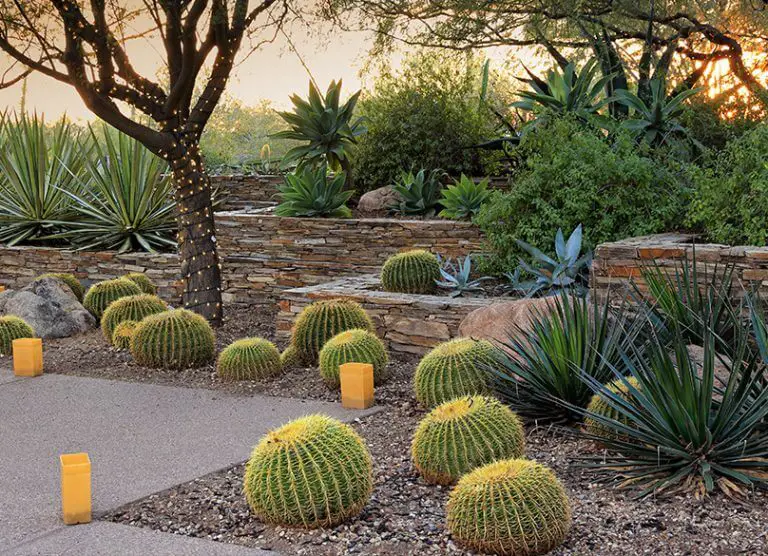 If you want to make your garden to be in classic desert look, hardscaping ideas are the choice to go. Therefore, you will need some traditional materials like stone walls and gravel.
A bunch of cacti needs to be in place too, for instance. How about the Softscaping? Well, it is a more flexible concept to deal with.
Besides, you can play with the color pattern based on the local environment. Then, use the warm sandstone colors, sun-bleached woods, and native sages that offer a greyish-green look.
Furthermore, if you know which plant to have, springtime will be a time when your desert garden will be at its finest.
The Plants to Choose for Desert Landscaping Ideas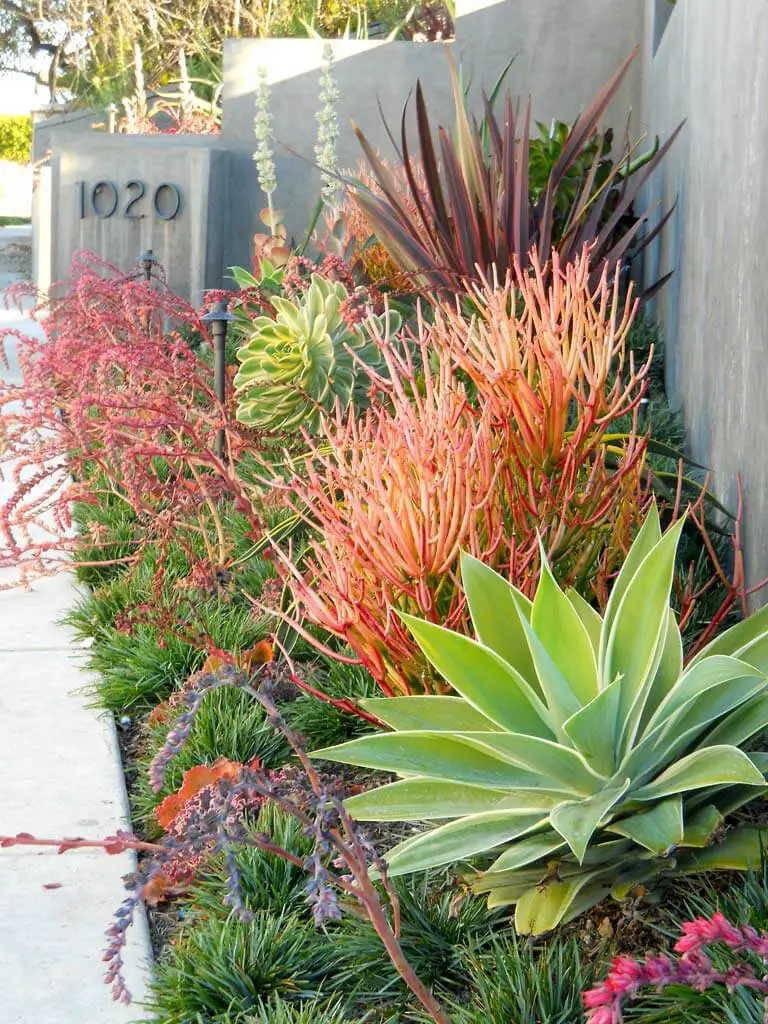 Obviously, the desert is not the best place for many plants. However, several varieties of plants and flowers could shine in the area devoid of most life forms.
1. Cactus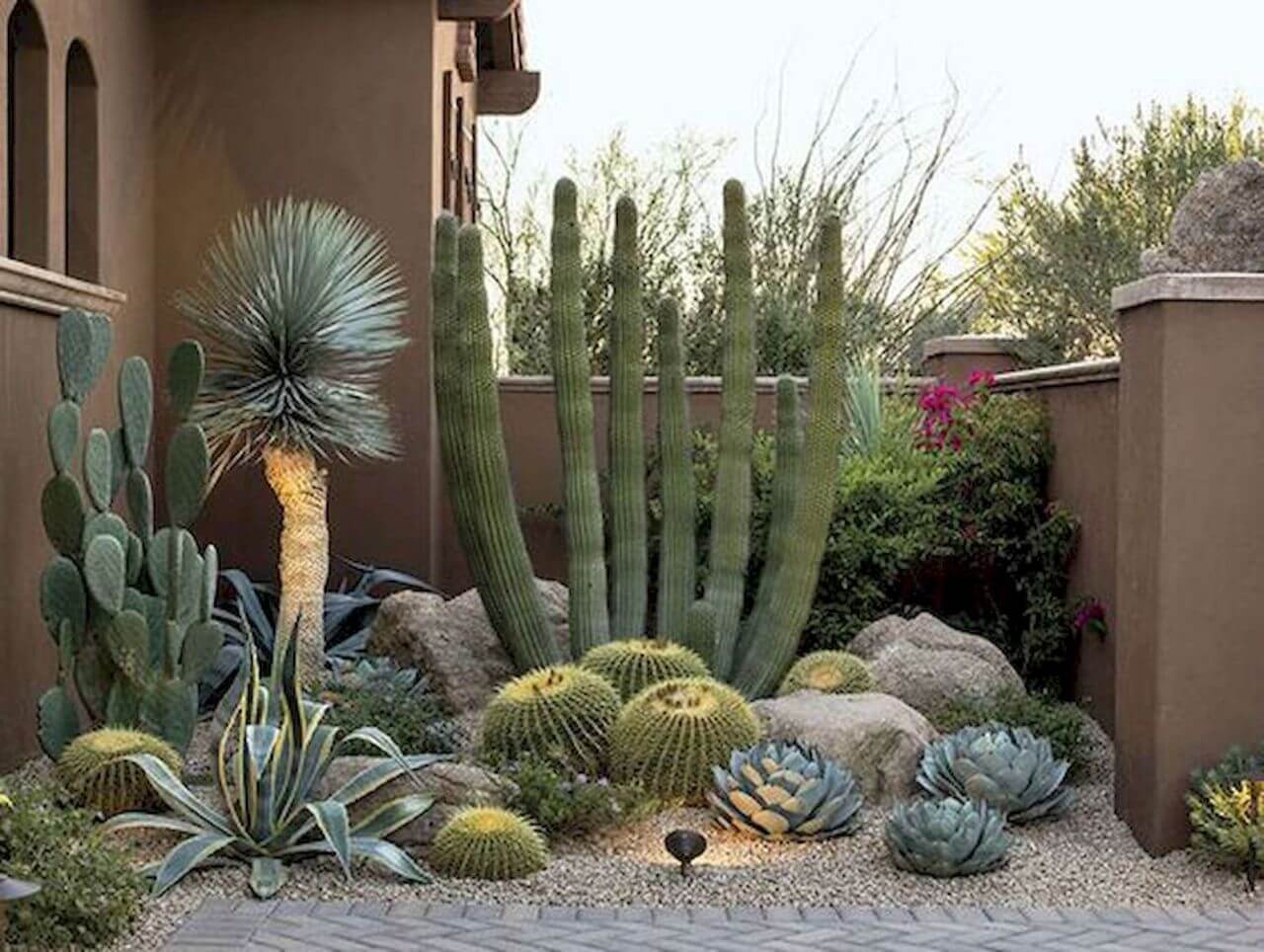 For desert landscaping, a cactus must be the first plant that comes to mind. Besides, it is a well-known one to survive in extremes.
Also, various species exist and they are all resistant to drought. Thus, it makes the cactus perfect for a desert theme.
2. Southwestern-Style Plants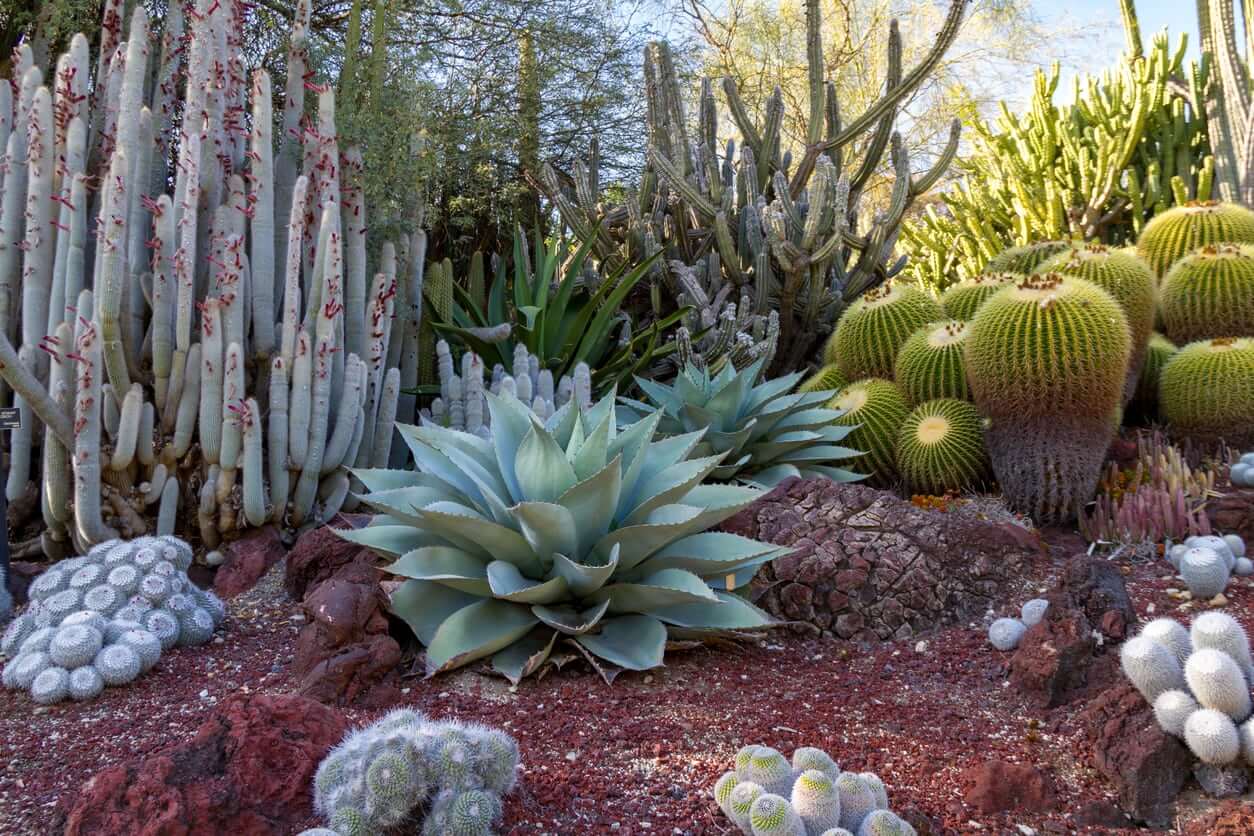 There are some Southwestern plants with flowers and foliage that can handle the high temperature.
Hence, they can be a colorful option for your garden. Further, they are available in shades of blue, silver, purple, and gray.
Additionally, get the common sotol and Shrubby germander. Both of the plants would make any desert-themed garden more interesting and colorful.
3. Shady Trees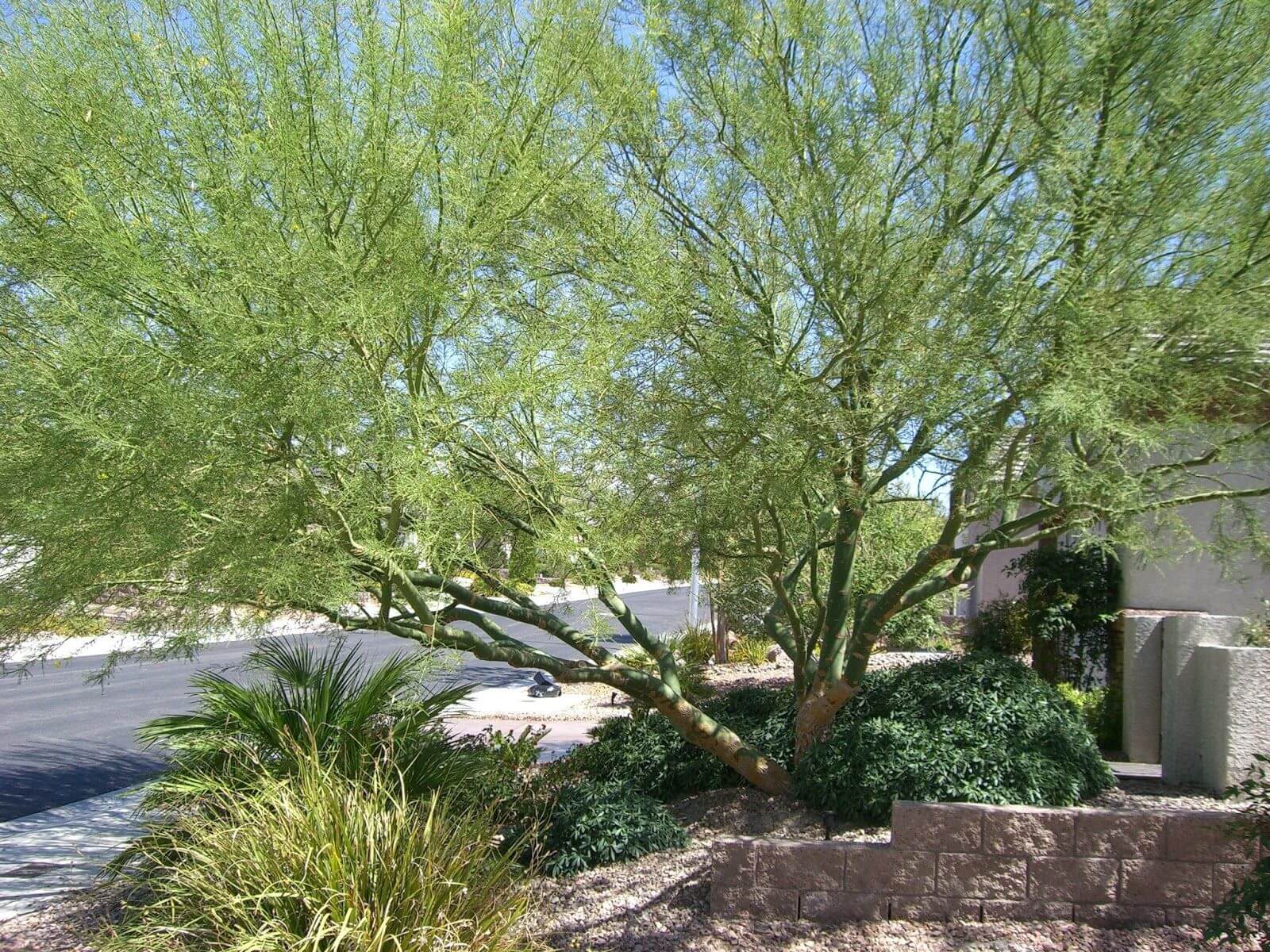 The Desert is not a place for the tree to grow. Well, that is not completely true. It is because trees do exist in extreme areas like a desert.
Thereupon, it is important to know which one to have.
Meanwhile, having shady trees in the garden would provide people a space to cool off on a hot day.
You can choose the Southwestern varieties of the tree like the Palo verde, Chitalpa, and Desert Willow, for example.
Interestingly, the willow is the best choice for a desert garden according to many homeowners.
The Elements for Desert Landscape Ideas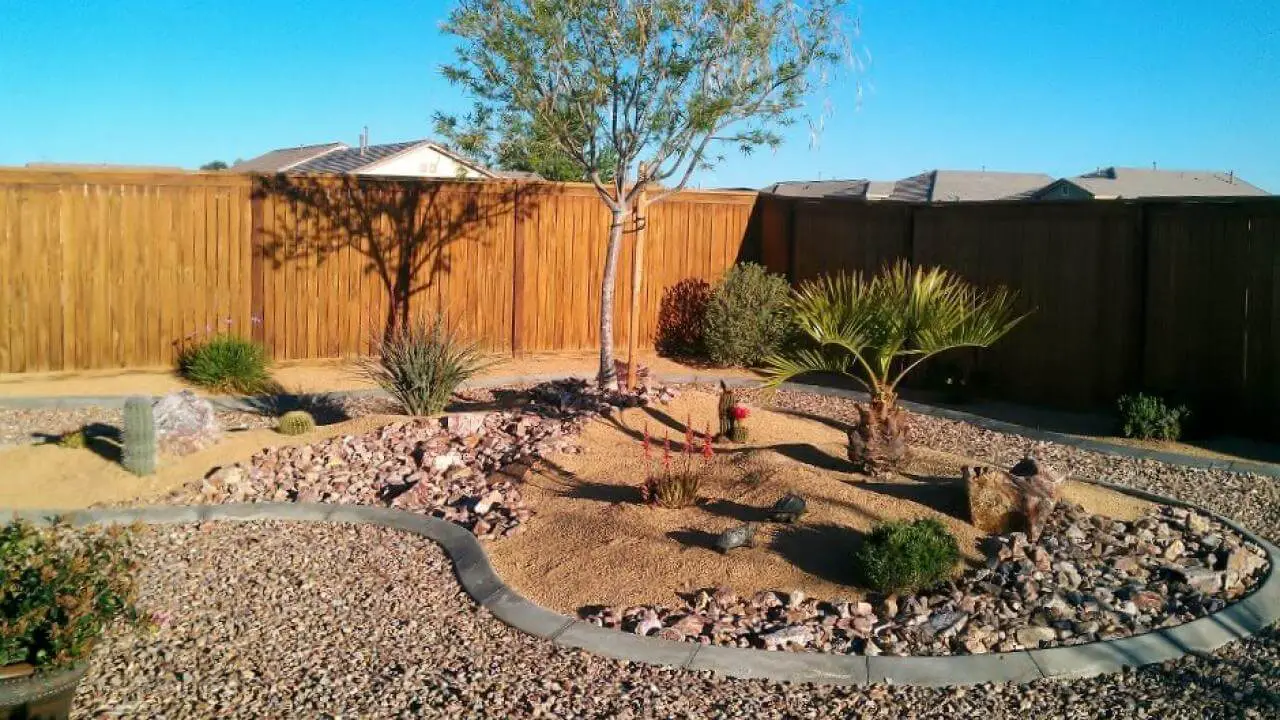 Besides plants, there are some things you need to add to your desert garden to complete the landscaping and really make it better.
1. Props and Accessories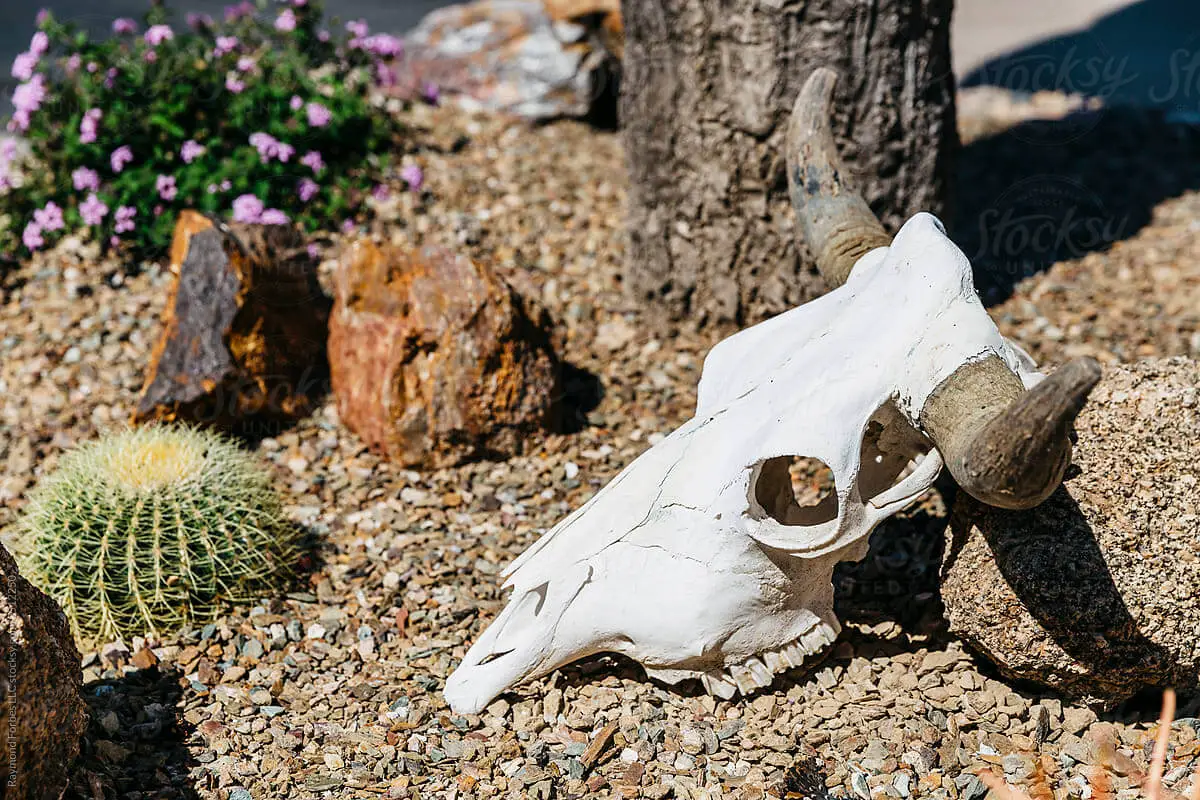 It is an important part of any garden with a theme. If you find the right pieces to decorate the area, they will emphasize the concept you want to bring up.
Then, for a desert theme, try adding some lassos and longhorn skulls. Certainly, they give the garden an iconic scene.
2. Pebble Pathways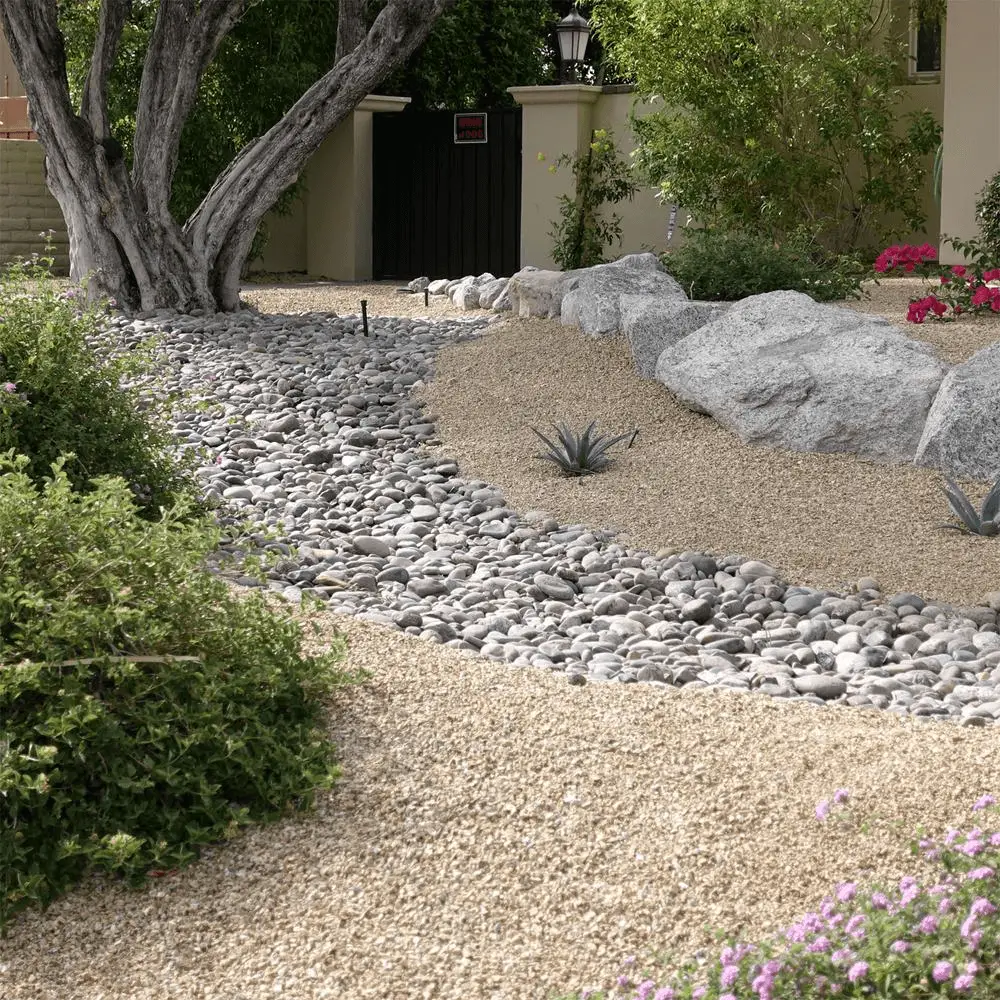 For some people, a pebble pathway is a must for a desert garden. Pebbles will give a sense of consistency and peace to the space.
Thus, they evoke your landscaping's visual appeal. Additionally, choose light or earthy tones for the color.
3. Rustic Rockeries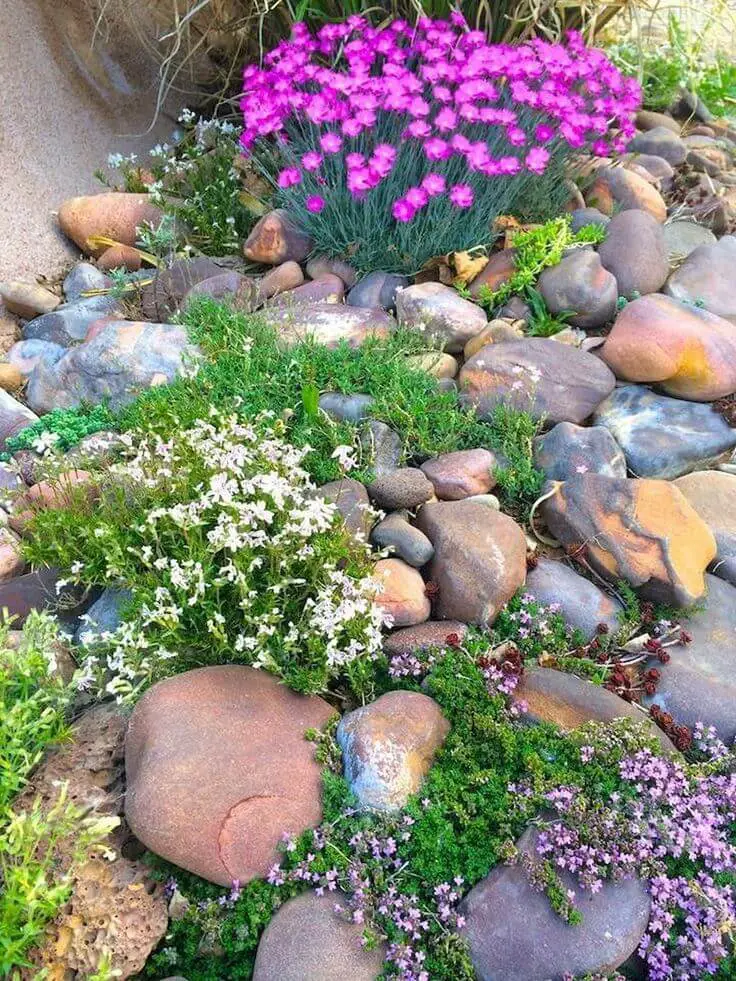 This element is one of the best ideas for your desert landscape.
However, planting the flowers or plant on a flowerbed will not make your garden special.
Thus, a rockery would bring it to the next level. Just stack the rocks in a style that looks like a ridge. Then, pour the soils into the gaps.
After the soil settles, plant the cacti, other plants, or flowers in it.
Having a rockery will give you an impressive scene as the focal point with a great value of money.
4. Oasis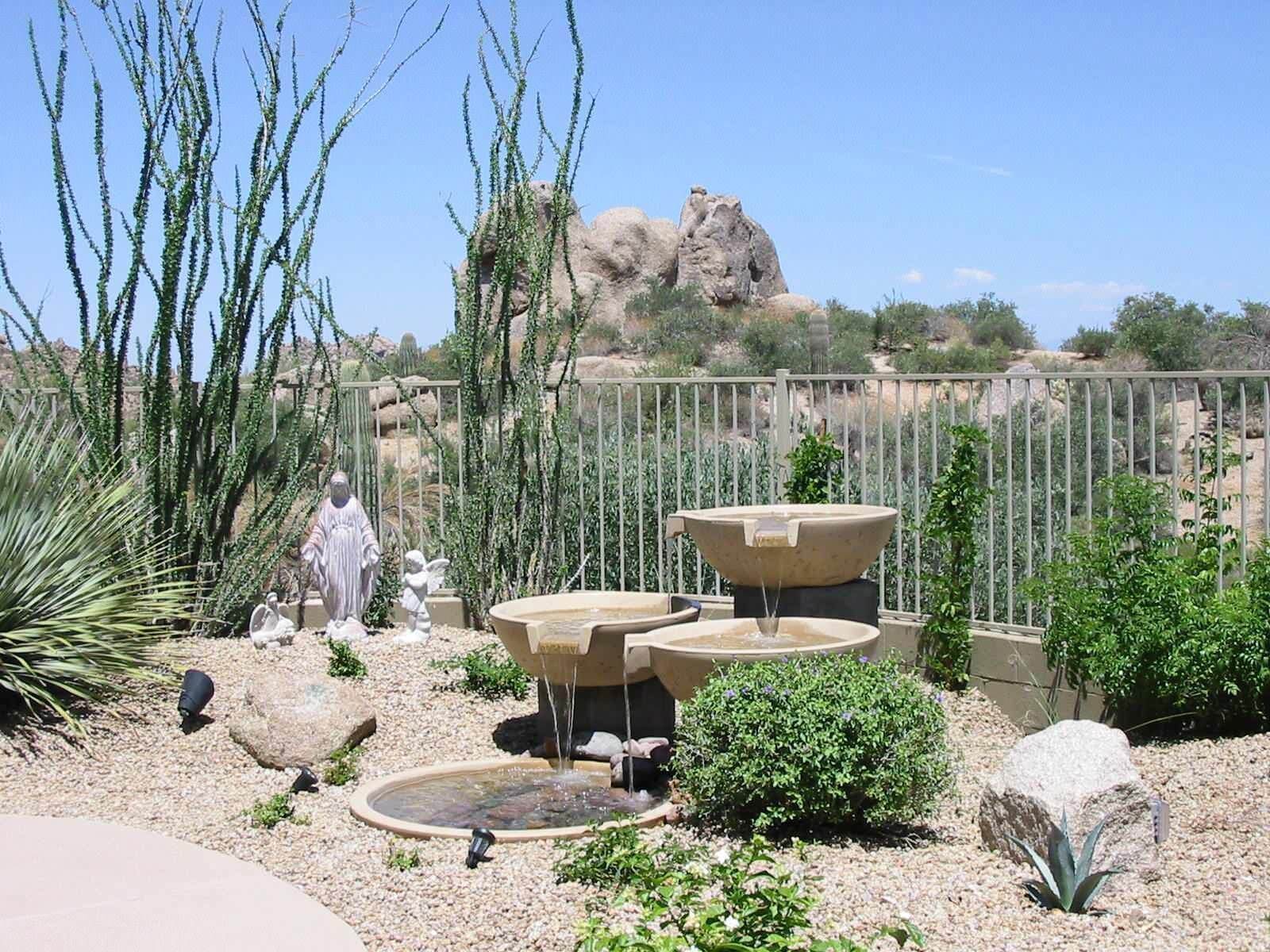 Creating an oasis for a garden in a desert area will be very challenging.
Therefore, you will need to have eco-friendly water features and use them smartly.
Further, it should be eco-friendly because of the water loss problem you will have. So, the full-size pond will not be a good option.
Hence, it is better to have something like recirculating fountains. They can also be a perfect centerpiece of the outdoor space.
Besides, shady palm trees should be a part of it. Around the water feature or pond, plant some flowers and cactus.
In addition, it would give a tranquil environment that is perfect for a desert.
5. Using Pot Plants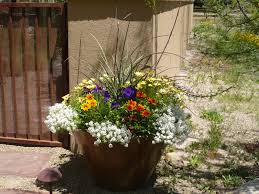 If your area has an inhospitable soil condition, you can use clay pots to decorate the patio, and rockery to make an amazing visual for the garden.
The conditions like loose, sandy soils will not stop you from building a perfect desert garden.
Conclusion
One of the reasons why people like to have this theme is because it uses a little water the whole season.
Therefore, those desert landscaping ideas would be very helpful for you to consider the elements and plants before making the garden yourself.
Read also: