What comes to your mind when you heard about the music-themed bedroom? Yes! That is an attractive interior design, which is suitable for you, melody lovers.
Today, in the middle of bedchambers decoration trends, people, including music lovers, are increasingly excited to explore their creativity. Below are thirty music-themed room decorating ideas you can follow.
Through these music-themed bedroom designs, you will not only get an anti-mainstream interior decoration but also possible to show up the world about your passion well!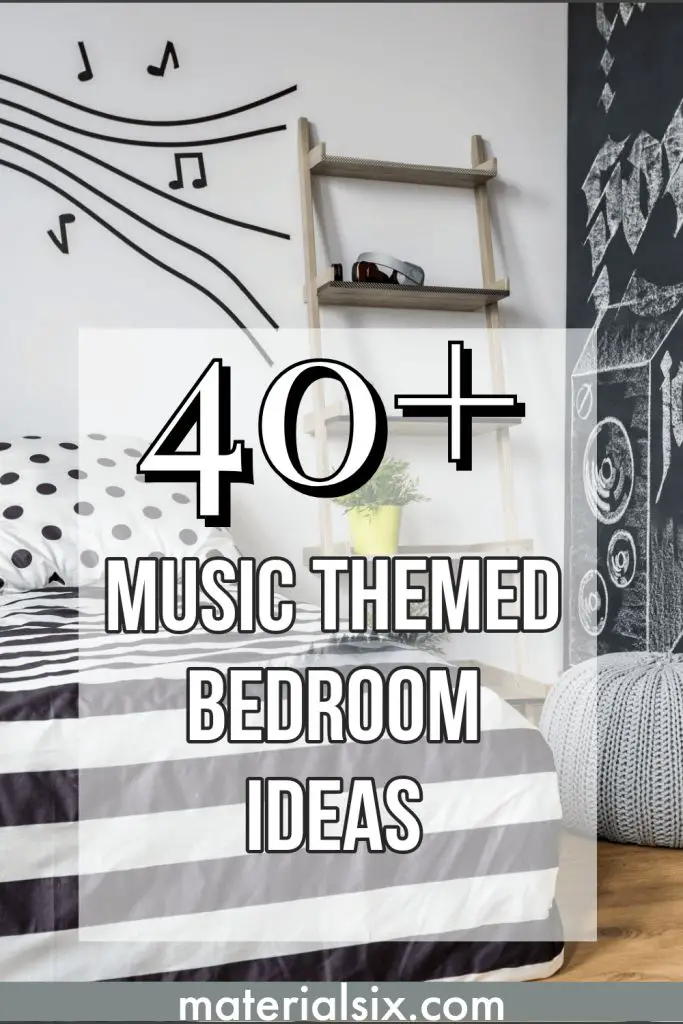 1. Create the Spray Paint Music Art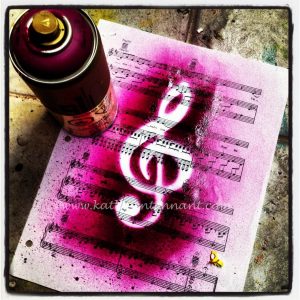 Once you have an unused musical notes sheet, never think to throw it in the garbage. Merely apply the spray paint and in the center of it, create the musical note. Then this wall art is ready to complete your music-themed bedroom beautifully.
Read: Bedroom Makeover Ideas on A Budget
2. The Old Guitar Head Wall Hooks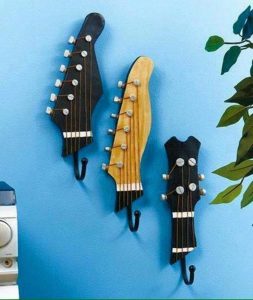 No need to spend much money to shop a guitar head wall hooks because you can manufacture them by yourself. All you need is to cut your guitar's head diagonally, then attach the curve to its underside.
But in case you want to buy it, you can check it out at the online store at an affordable price.
3. Set a Full Music Themed Bedroom Decoration For Musician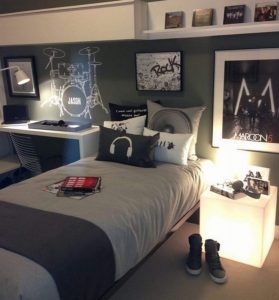 The picture above is one of the teenage music bedroom ideas that can inspire you to make up your bedchamber. Set all the stuff with grey, black and white colors, then highlight your room with a drum painting on the wall.
4. Arrange the Record Wall Decor Ideas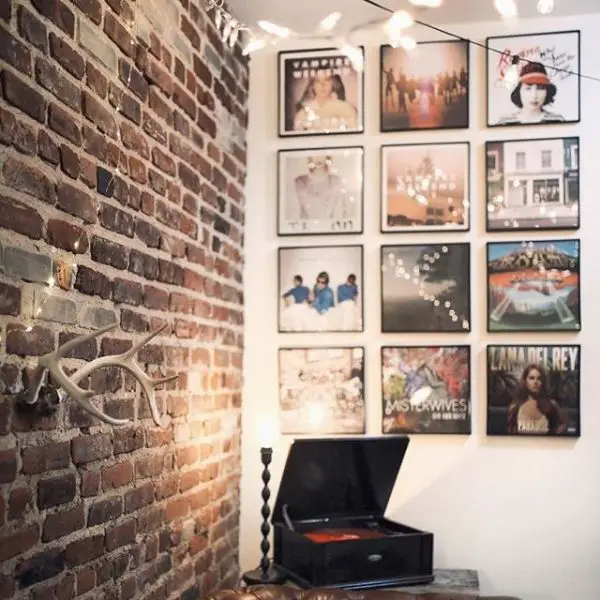 You can assure that arranging and nailing the old record albums you have on the wall are also an exciting idea for your room. Combining this decor with rustic wall design can improve the retro vibes in it.
5. DIY Musical Dresser For Teenage Girls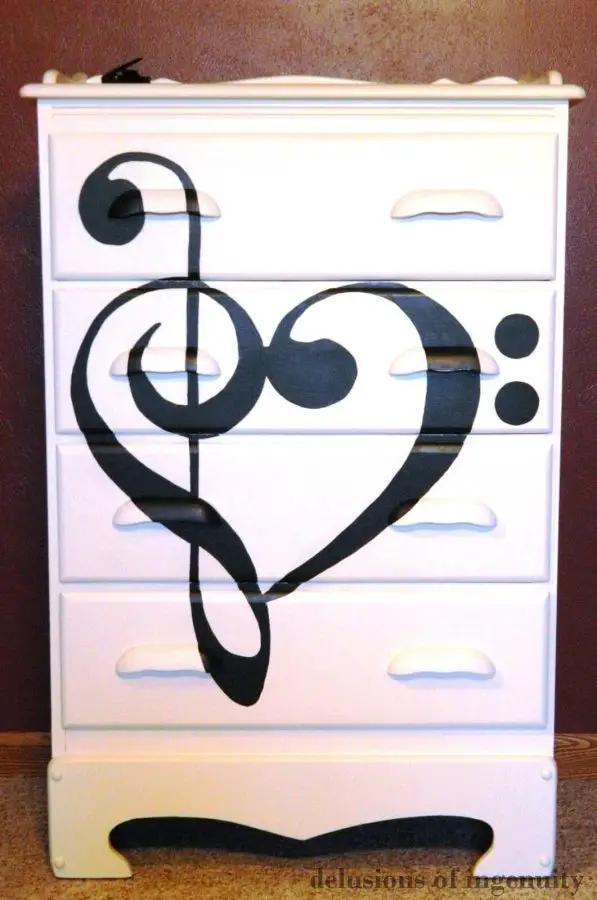 If you are now a teenager and craving a music-themed bedroom girl, this kind of DIY dresser is right for your choice. You only need to repaint your old closet in white and draw a musical note that resembles a black love sign.
6. Pick a Notated Curtain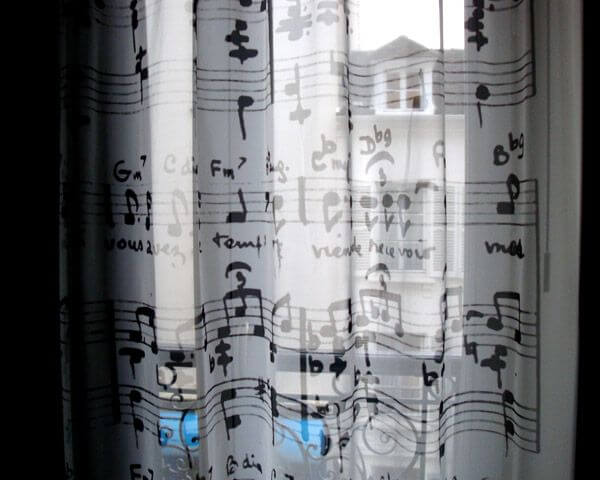 Explore your favorite shopping site, and find any musical note curtains like this. Never let your music-themed bedroom feel incomplete without this window stuff!
7. Musical Notes Bedcover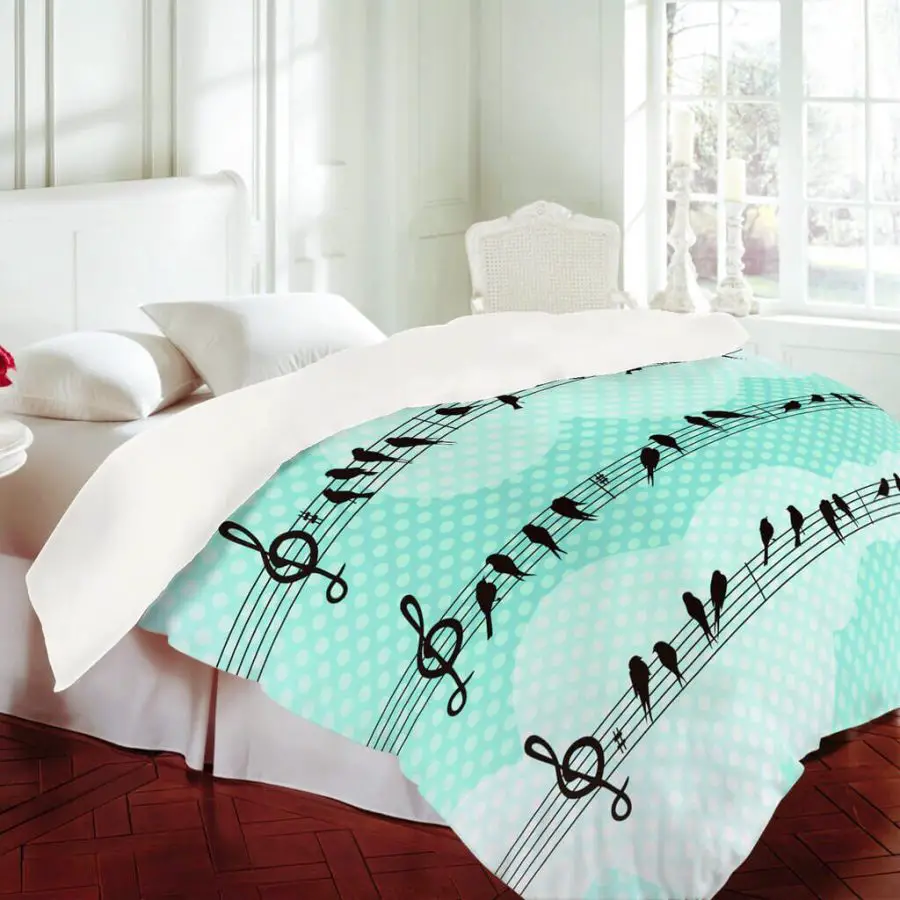 You can leave the other interior design in white, and then let the blue bed cover with musical notes and birds accents color your room!
8. Old Drum Wall Clock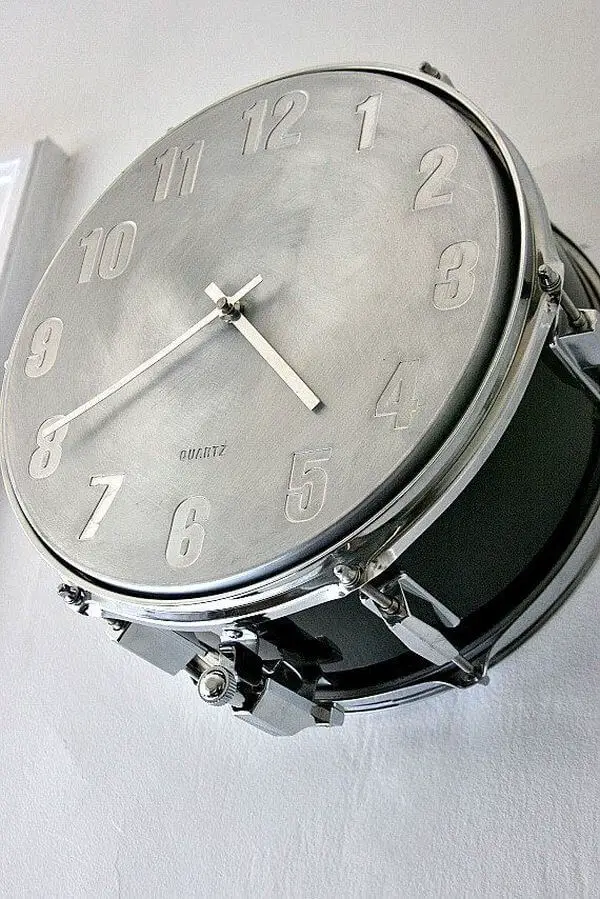 Do you have an old unused drum and do not know what to do with it? You can manufacture it into a wall clock by adding some devices and hour hands to it.
9. Musical Note Bedding Set
Besides the bed cover mentioned before, you can also pick a black and white musical notes bedding set for your comfortable mattress. All the choice is in your hands.
10. Vintage Cassette Tape Doormat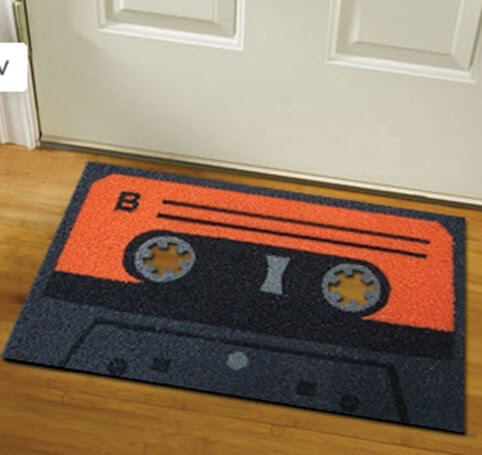 None expect that a doormat also becomes a point in every decor, but indeed, it is! No wonder this vintage cassette-style doormat will match every inch of your music-themed bedroom design.
11. Minimalist Music Studio For Teenage Boy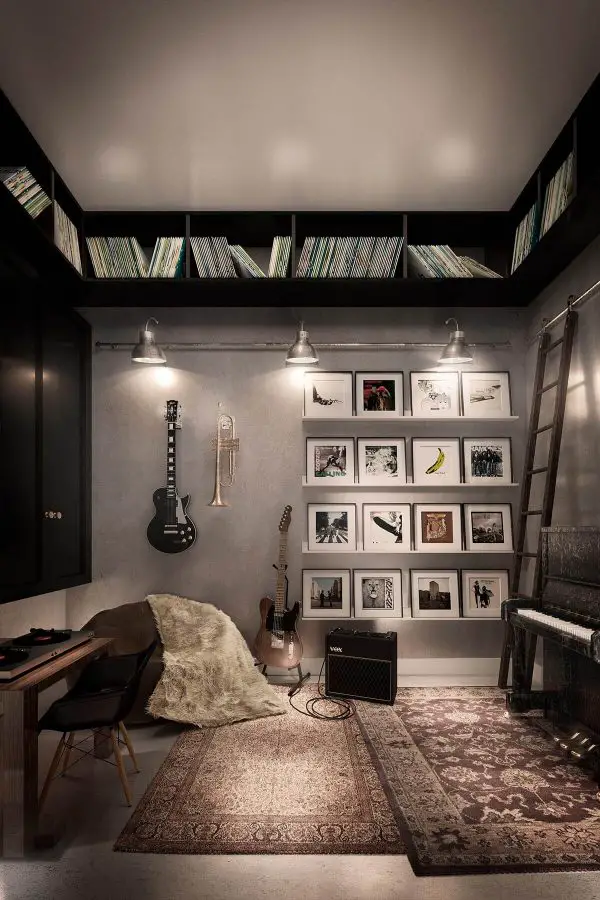 Modernize your music studio by applying grey painting on the wall, white ceiling, and black album storage. Arrange everything in every corner of the room neatly.
12. Repurposed Bass Drum For Toiletries Shelf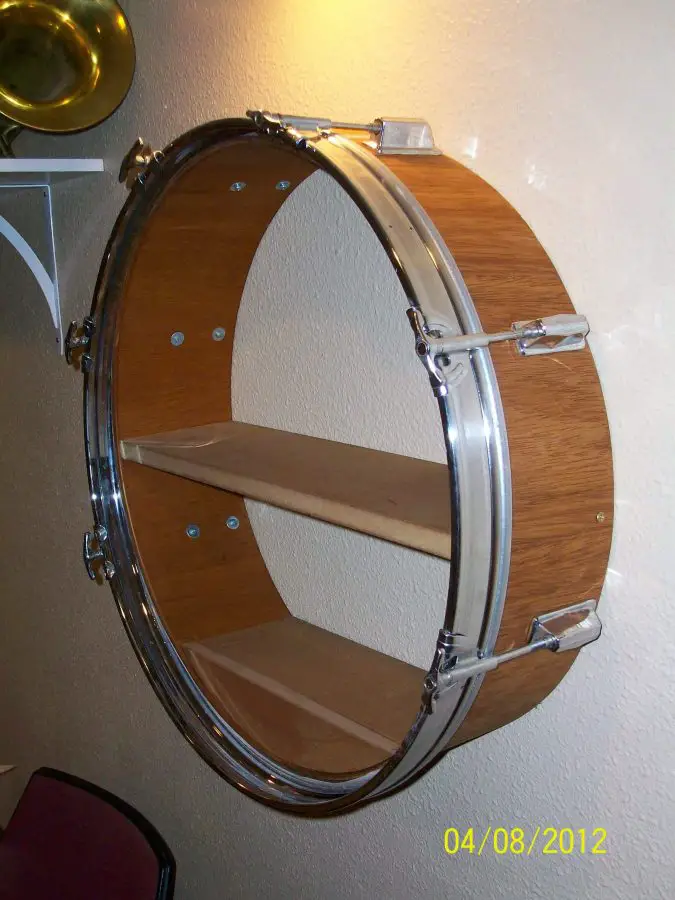 Do you need more shelves for toiletries? Remove the top of your old bass drum, then place two small wooden pallets in the middle of it, now you have additional storage!
13. Music Decor For Small Bed Chamber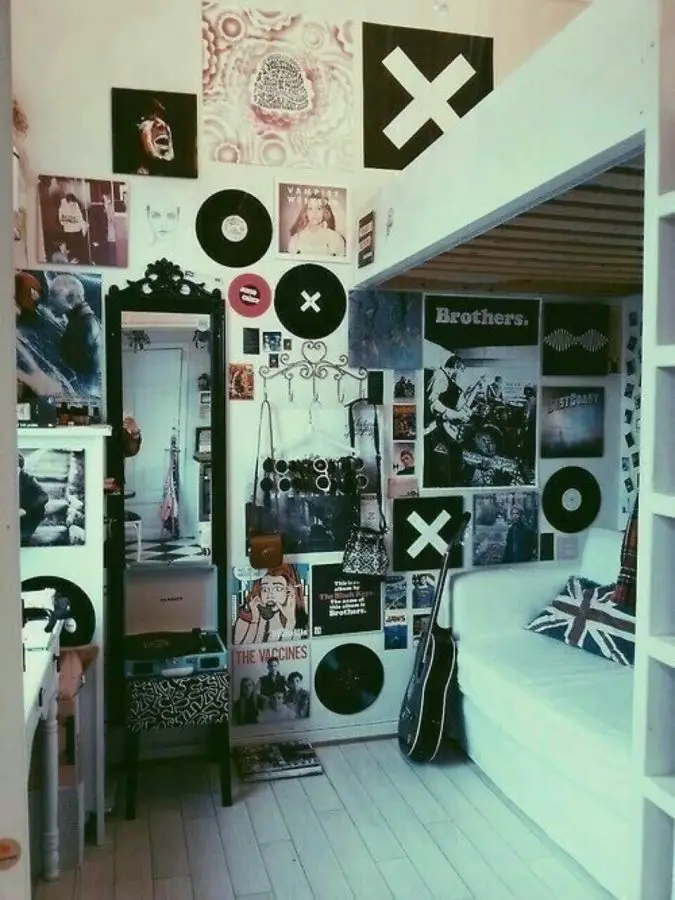 Set a bunk bed in your room, and then fill every space on the wall with your old vinyl record and favorite singer posters.
14.  Piano Accent Bedsheet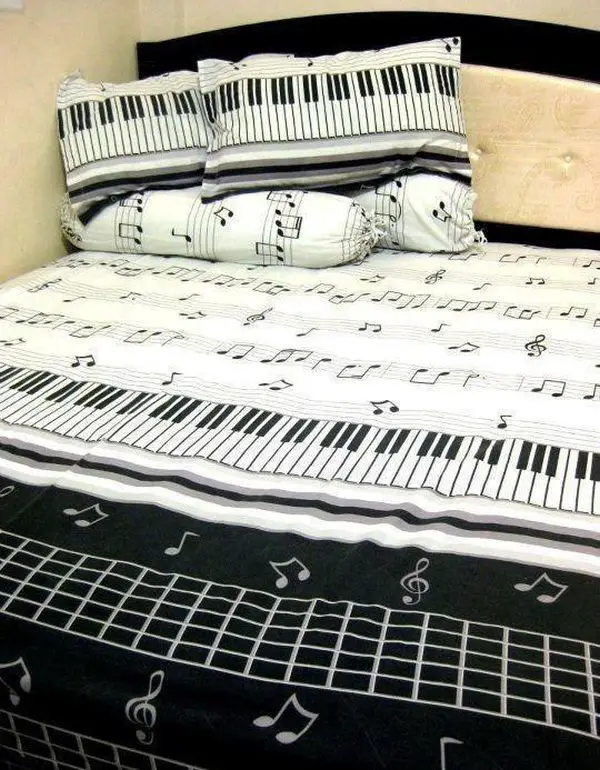 As another alternative for your bedding, here is the piano accent bedsheet for you!
15. Guitar Case Jewelry Holder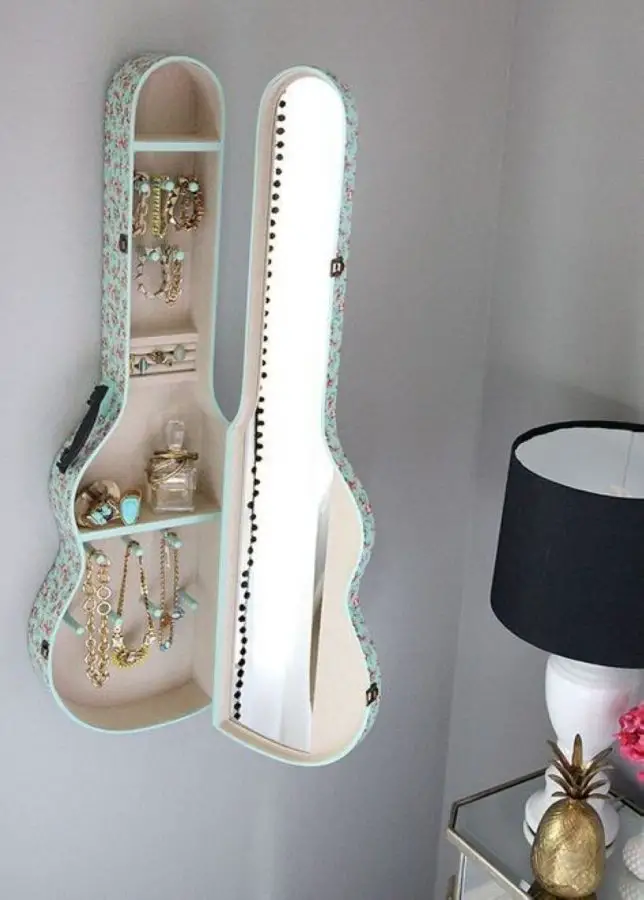 Repurposing your guitar case as a jewelry holder by adding some small wooden pallets and mirrors is an incredible idea!
16. Piano Keyboard Frame For Wall Decoration
Wow! Another musical wall art comes to you with piano style! Check out here!
17. Music Note Wall Decal For Bedroom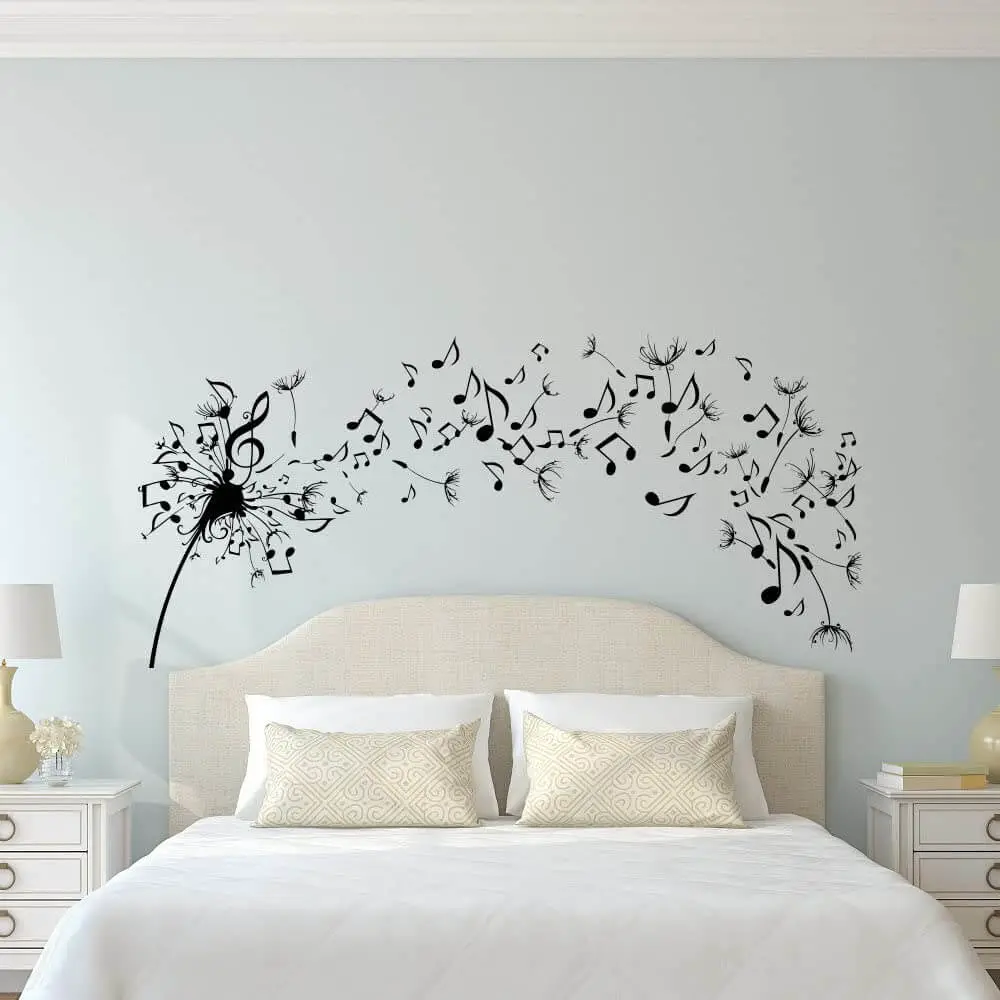 Decorating a bare wall with music wall decals will be so much more fun, indeed!
18. Square Music Note Wall Art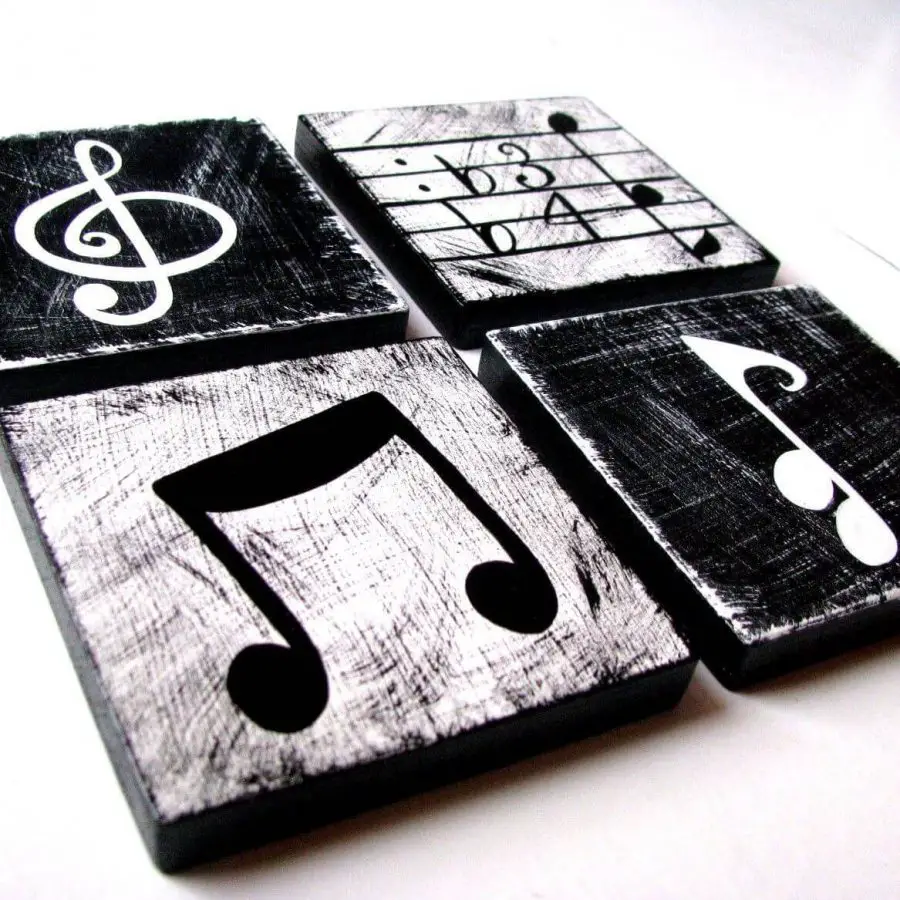 Cut some wooden pallets into squares, and then draw them with several musical notes. These wall arts are worth creating!
19. Man Playing Saxophone Sticker On Light Switch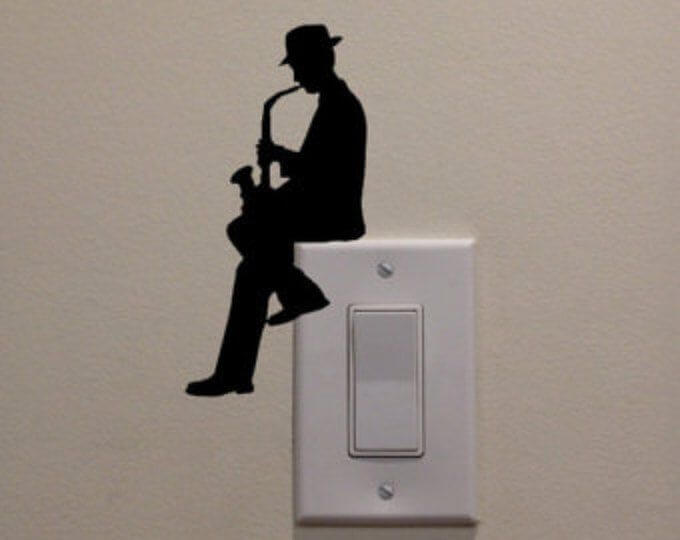 Is it not cute to see Lilliput man playing saxophone on your light switch?
20.  Metal Wire Sculpture Of Music Devices For Wall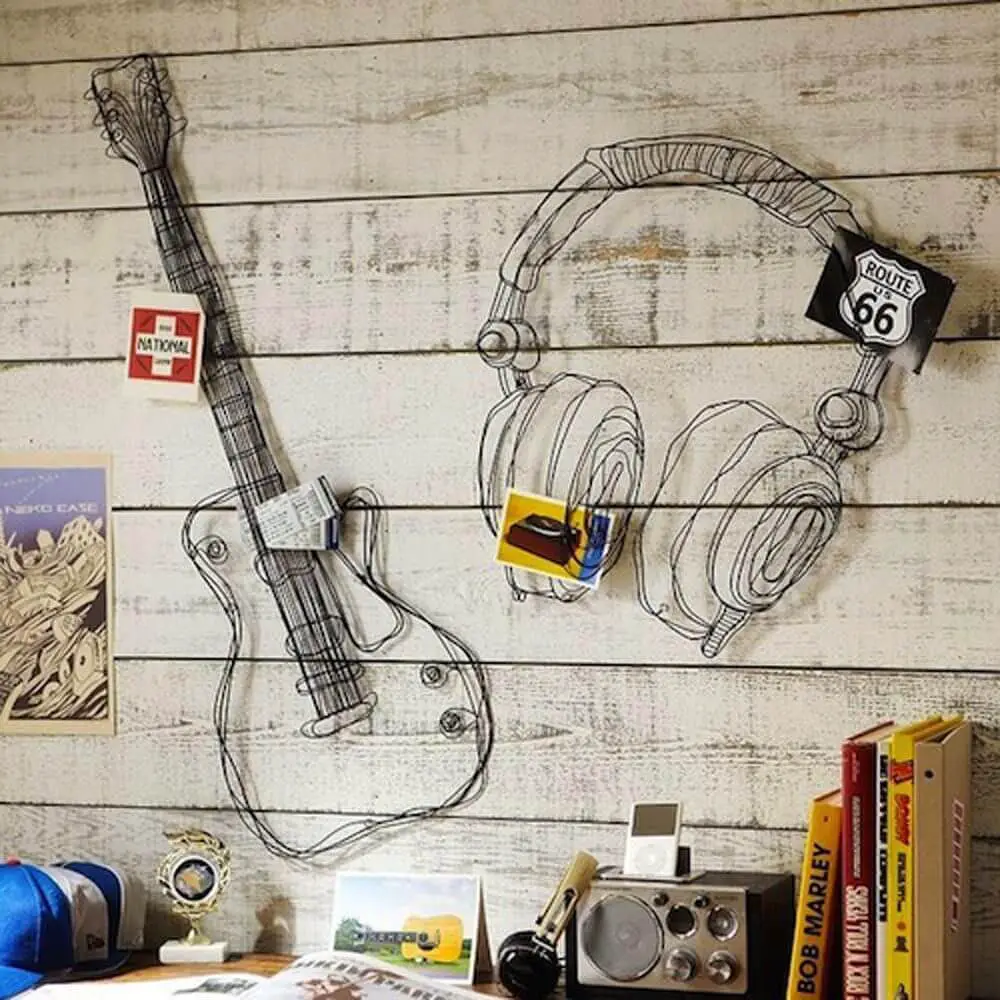 Do you desire something unique that fits all decors? These metal wire sculpture ideas match every interior design.
21. Simple Rock Music Themed Bedroom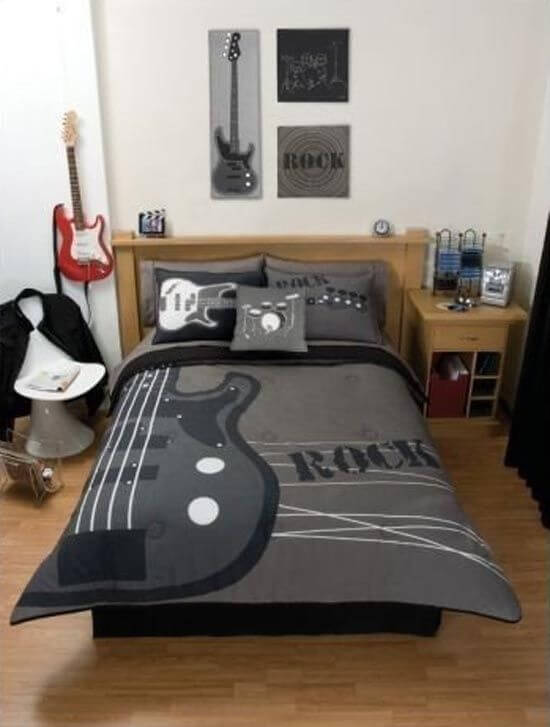 This simple music-themed bedroom arrangement is perfect for every rocker out there.
22. Musical Note Hanger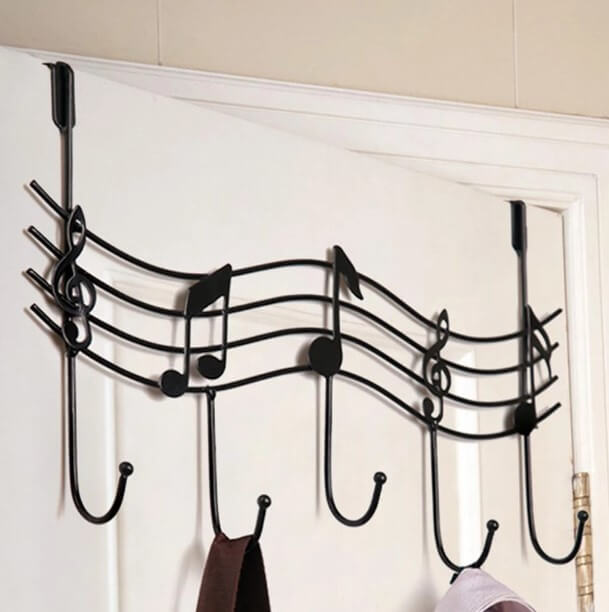 Even the hanger on your door's back can express your love for music. Do not miss it!
23. Aesthetic Guitar Holders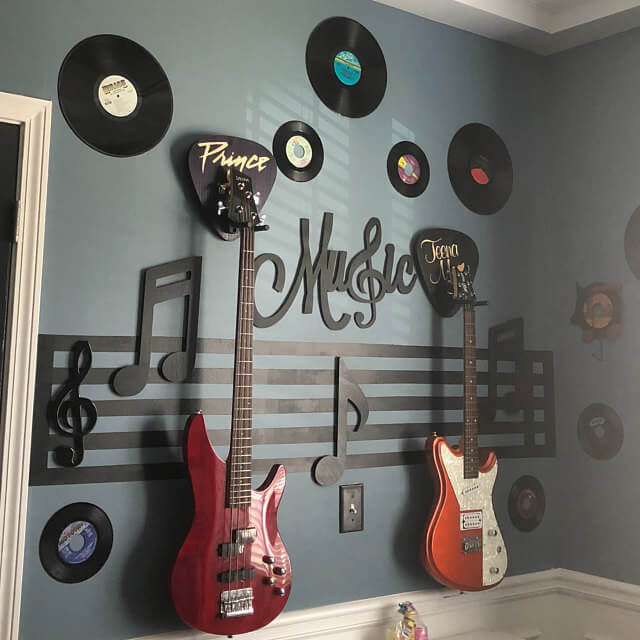 Keep your guitars properly on the aesthetics holders, and let other decoration stuff accompany them.
24. White Color Sticker Of Saxophone Melody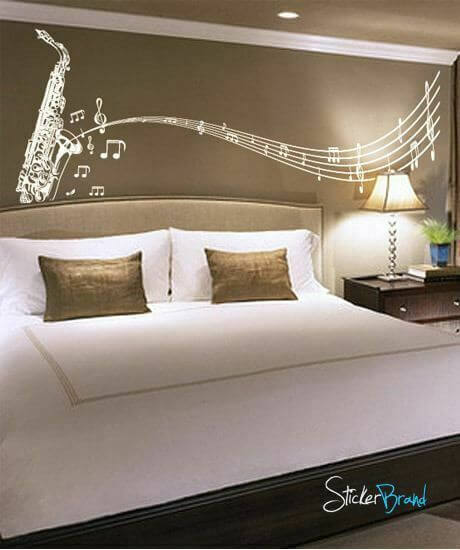 If you are looking for an elegant look, then white is the best choice for your wall decals.
25. Musical Electricity Plugs Cover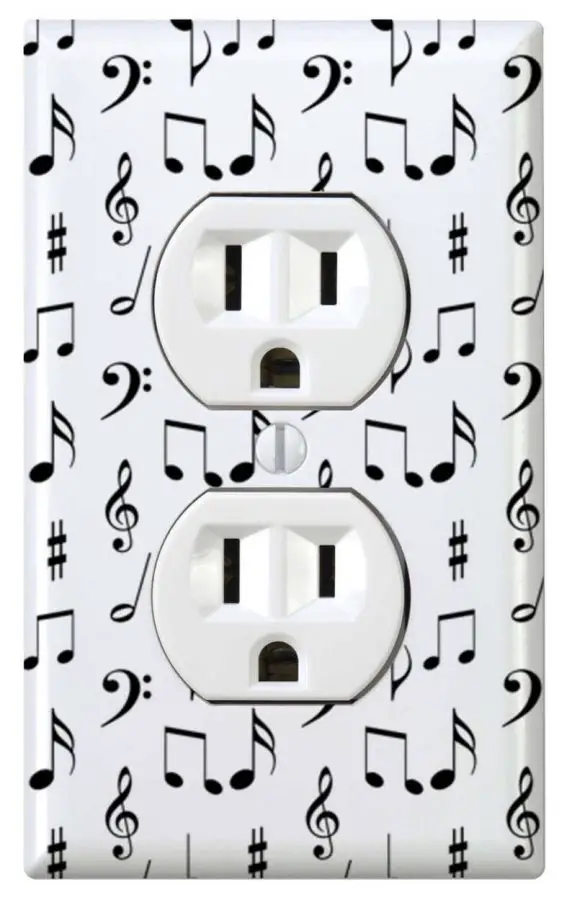 Give more musical detail on the electricity plugs? Why not!
26. Retro Music Wallpaper For Walls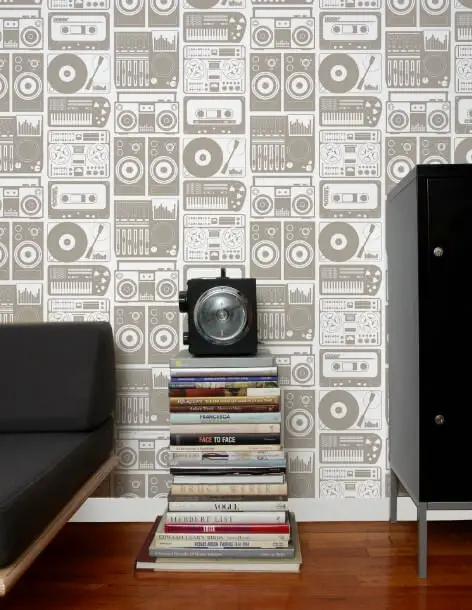 When you desire the best music-themed bedroom wallpaper, this retro style then comes first. Its pastel color will make your room looks even cleaner.
27. Play Button And Sound Booster Interior Design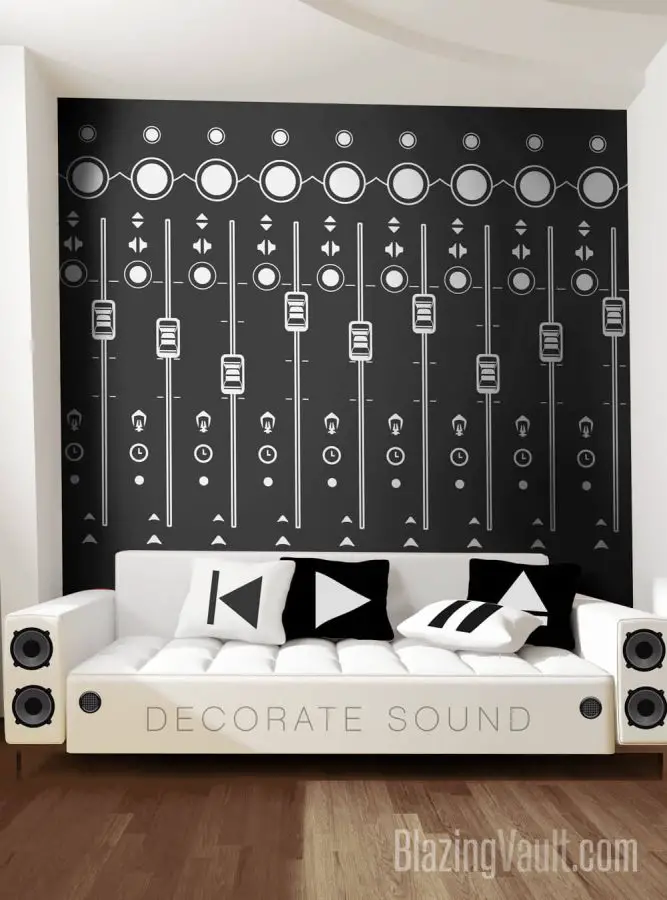 It is cool to see the combination of sound-related elements in your music studio.
Read: 21+ Cool Things To Have In Your Bedroom
28. Contemporary Piano Table Floor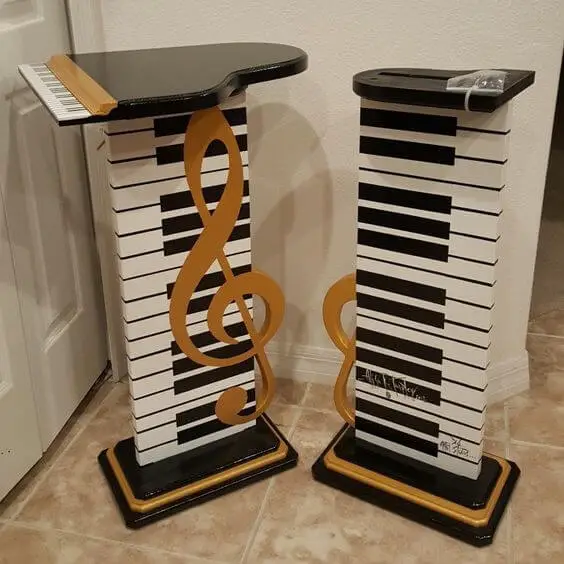 Two options come to you: buying that piano table floor or making it on your own. Nobody can resist the quirkiness of this table design.
29. Headboard From Old Disc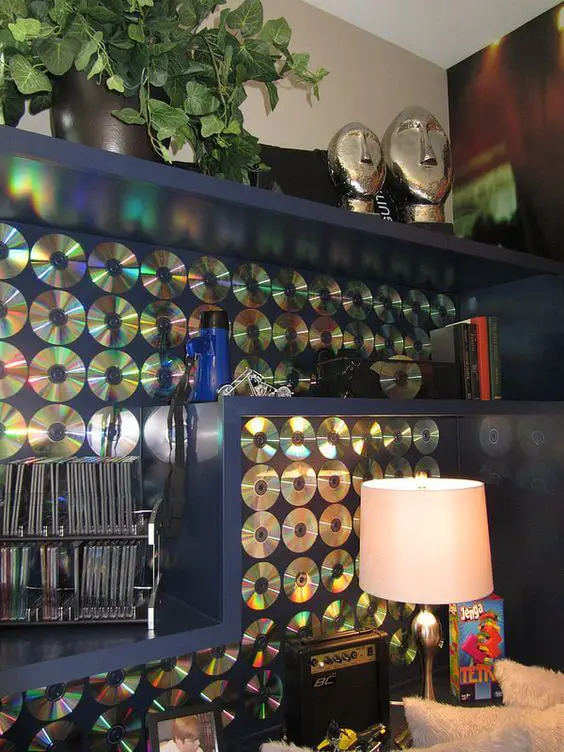 Having many old discs does not make you lose your creativity. Arrange it all on your headboard, and see who else will be impressed.
30. Vintage Vinyl Record Wall Arts

Finally, yet importantly, your music-themed bedroom will lose its stunning point without this vinyl-record wall art. So, pick and nail it immediately!
More Bedroom Posts & Other Posts You Might Like: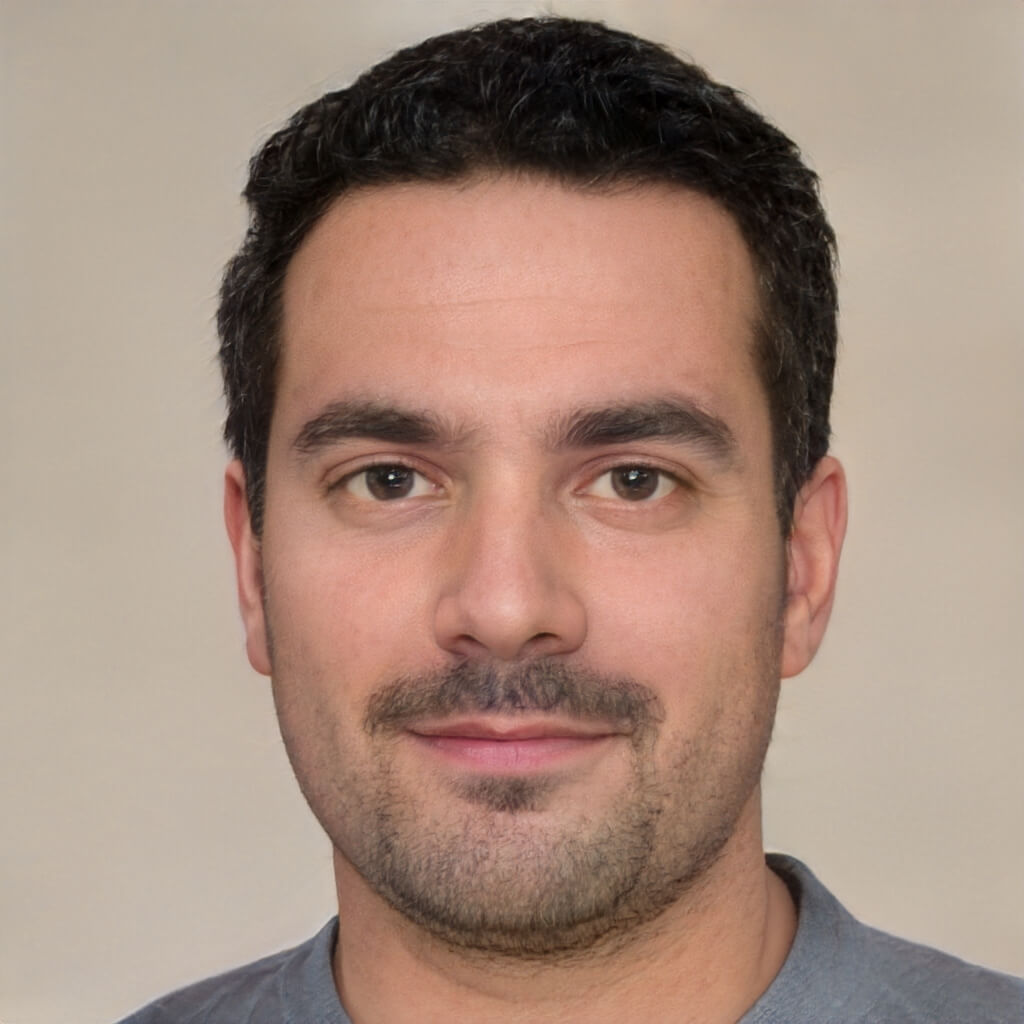 I'm a passionate home and garden enthusiast and the founder of Materialsix Home. With over 10 years of experience in the field, I've cultivated a deep love for all things related to home improvement, gardening, and interior design. Read more…