Decorating a house is a challenging task, especially if you start from zero. You will have to determine the theme to decide on how to arrange living room furniture. It is important to know the right steps and points to start to ensure everything goes into place.
From all the rooms in the house, the living room is usually one of the most important places. Usually, this is the area where family members gather and spend their time. However, it can also be a showroom to entertain guests when they come over.
Either way, this area in the house should be arranged well. Therefore, it can look stunning and feel comfortable. The easiest tip to make this happen is by knowing how to arrange living room furniture. Here is some informative tips to help you out.
1. Measuring with Living Room Furniture Layout Tool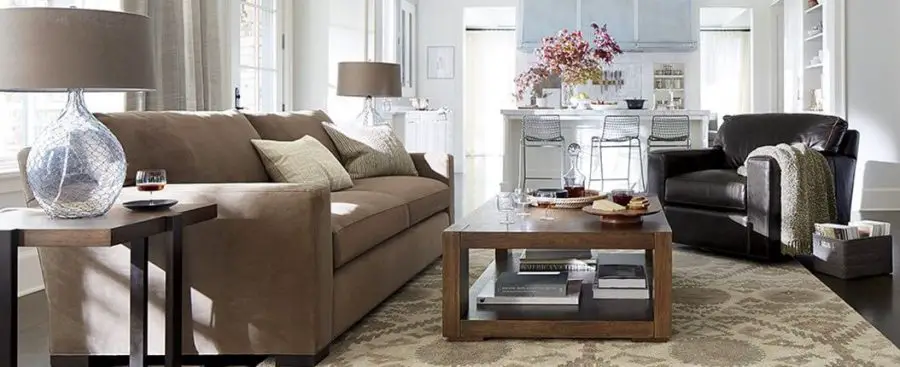 Before knowing how to arrange living room furniture, acknowledge the size of the area. Start measuring from one wall to another and note down the length and width of each corner.
After you have finished measuring the room, draw it to get a picture of the area. Then, start determining what kinds of furniture you would like to insert into the place.
It is best to use a living room furniture layout tool to help you through the process. People download many apps to help measure and make layouts of the places inside the house.
Read also: How to Arrange Two Sofas in Living Room (Quick Guide)
2. Determining the Focal Point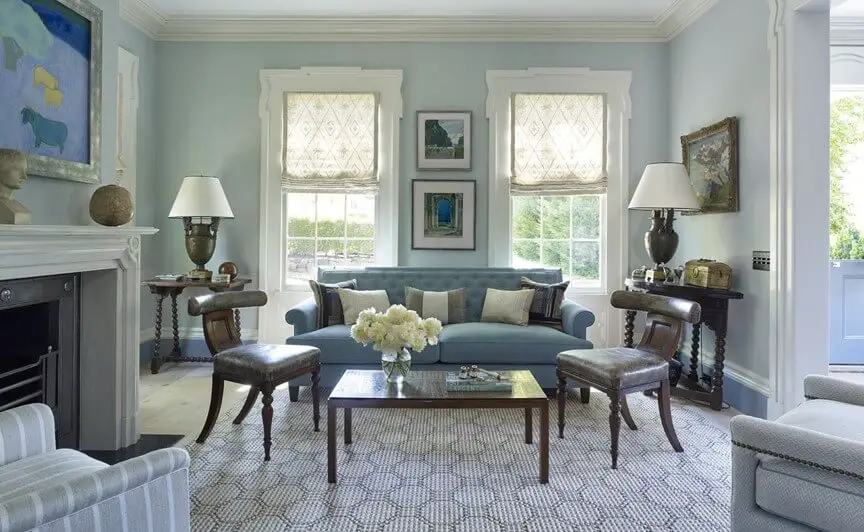 The first step on how to arrange living room furniture is by determining the focal point. This spot inside the house will attract people's eyes when they enter. It can be placed anywhere, from the walls to the corner of the area.
If you plan to have a television, make sure you know how to arrange living room furniture with TV. The standard viewing distance to the sofa is around 8 to 12 feet maximum, whereas the viewing angle should not be more than 30 degrees.
With these standards, you should put your sofa facing the TV with 9–10 feet distance. For the small chairs, put them beside the main area, but the angle is not more than 30o. It is neither too close nor too far from the television, and people can still get a clear picture.
On the other hand, if you plan to have a fireplace in the living room, then place the sofa facing the main spot. You can put the chairs in a half-circle shape while feeling the heat from the fire. This way, everyone can enjoy his or her conversation in a warm atmosphere.
3. Arranging Tables, Cabinets, and Ottomans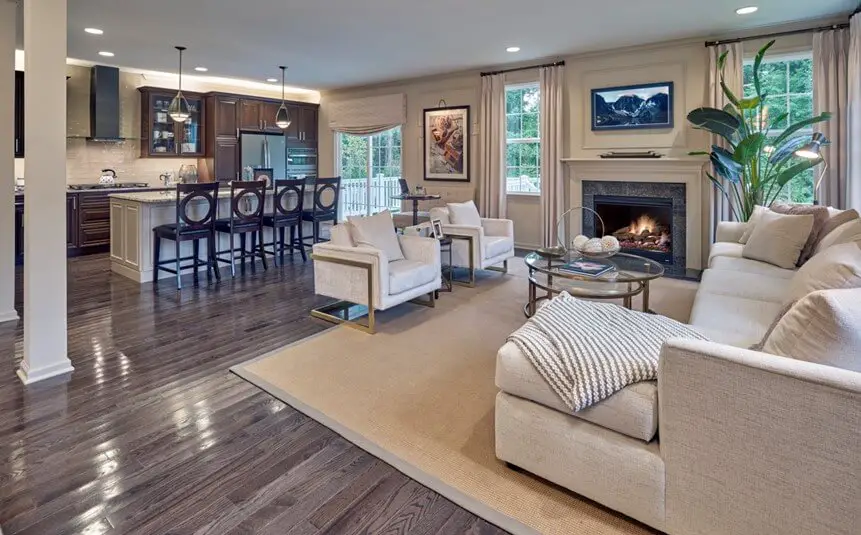 How to arrange living room furniture also depends on choosing the right table, cabinets, and ottomans. Keep in mind that you do not need all this furniture, especially if there is limited space.
The standard distance between a sofa and a coffee table is usually 18–30 inches. It will give space for people to move around but keep things in reach.
A tip on how to arrange furniture in a small living room is by considering nesting tables. These designs are brilliant because you can expand them when you need them and fold up when they are not used.
Another way on how to arrange furniture in a small living room is to put open cabinets against an empty wall. It will prevent the place from looking full and too crowded.
4. How to Arrange Living Room Furniture with Lamps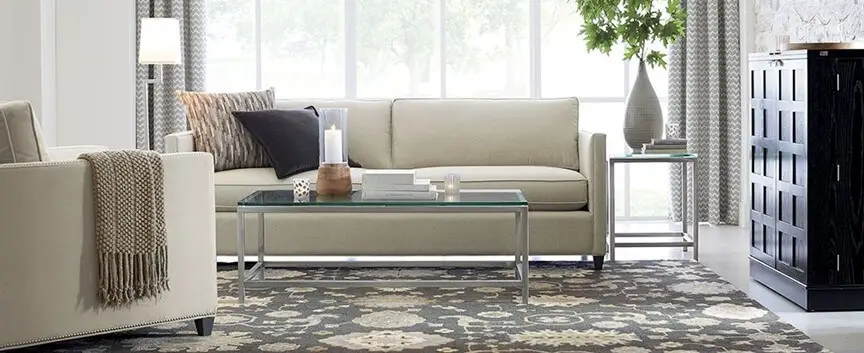 Lighting is a must-have item when it comes to a living room. People can choose between standing, table, and hanging lamps.
If you choose to use a floor or standing lamp, then the right area to put it is beside the sofa. With this design, you will not need a side table because the place will be taken.
Those who prefer smaller lighting can use table lamps. These can also be put in the center of or beside the room depending on the design. Just be sure to choose the right size so that it does not dominate the whole place.
If you love reading and watching movies together, standing lamps are the best options. Alternatively, artworks or sculptures are the best types to be decoration.
5. Rugs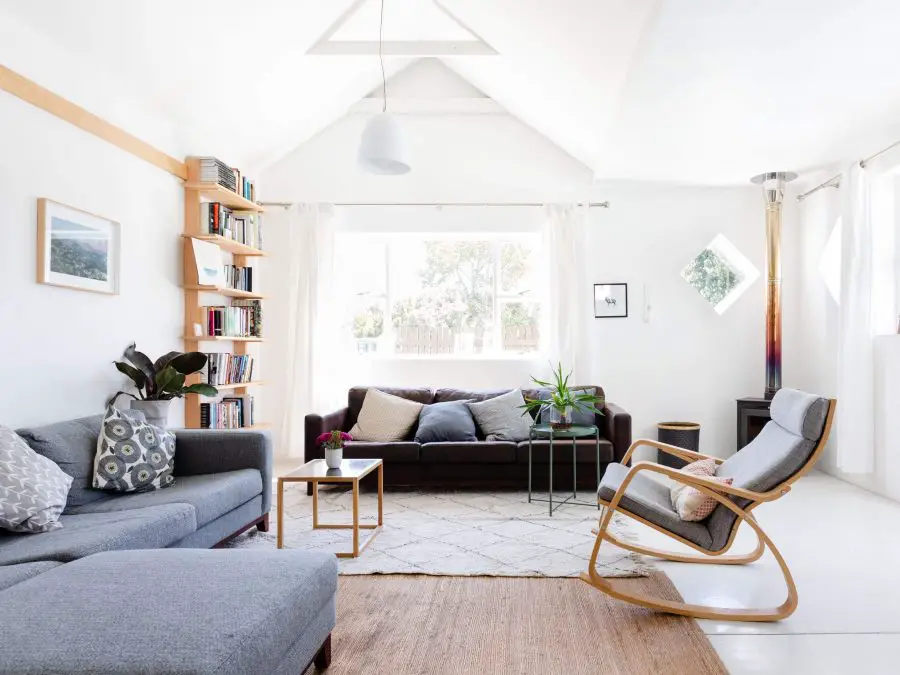 To complete the whole look, put a rug in the center of the living room under the sofa. Extend some inches on both sides to anchor the entire room.
Rooms that are already carpeted can still be added with accent rugs on top of it. It will make the place look warmer and more comfortable to hang around.
Check out the size of the area before even learning how to arrange living room furniture. Then, enumerate how to adjust it in the available space. This way, you will have to adjust the design, type, and layout.
Following these steps on how to arrange living room furniture can help make your place look neat and stunning. It may not be easy, but these guides will certainly create a comfortable atmosphere inside the house.
PIN it for Later!!!