If you are getting bored with the design of your room, then try redecorating it with some of the best bedroom makeover ideas. The concepts are simple, and they are all affordable to make. For reference, here are the most brilliant ways on how to redecorate your chamber:
1. Makeover Ideas for Small Rooms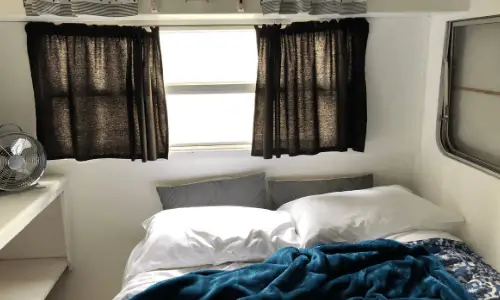 One of the makeover ideas for small rooms is by creating more space inside. You can do this by cleaning and getting rid of unused things. Go through all your belongings and separate the ones you do not need. This simple step can make the room look wider.
Another simple bedroom makeover idea that people can try is reorganizing the things inside the room. Sometimes putting places in different locations can make a different atmosphere. For example, try moving the bed or wardrobe to create a unique place.
2. DIY Headboard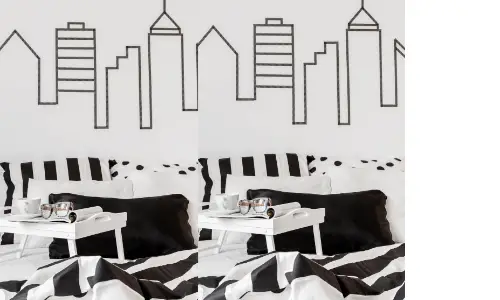 One of the DIY bedroom makeover ideas that you can try to make is a bed headboard. Usually, it is expensive and complicated to install, but if you build one your own, it is affordable.
Rather than using wood or hard headboard, use stickers for a change and stick them above the bed. There are many kinds of patterns available, so choose one that suits your theme room.
3. Change Bed Sheet Regularly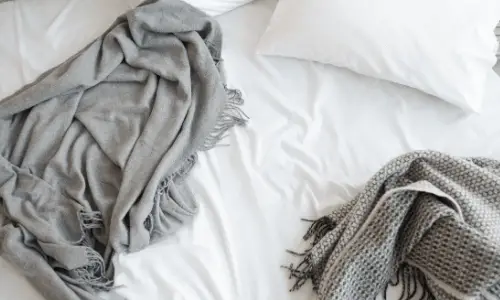 Increase your mood by changing the bed sheets regularly. Some people love plain blankets, while others prefer to use floral patterns. This simple way can help you decorate and add some tone to the room.
4. Small Carpet or Rug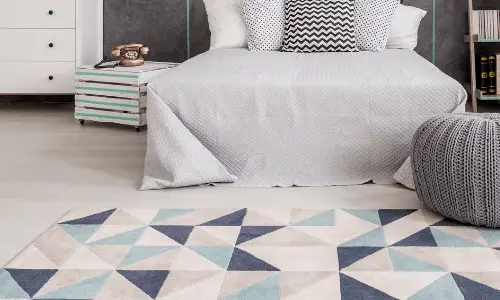 Another way to add some tone inside is by using a small carpet or rug. Lay it beside or on the edge of the bed to make a comfortable place to relax. Add some dolls and pillows on the ground to make it more comfortable.
5. Bedroom Makeover Ideas: Decorative and Pattern Pillows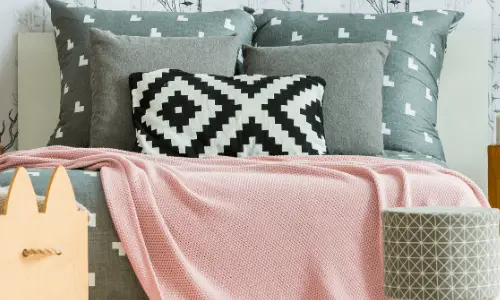 A small bedroom makeover that you can do is change your pillows with decorative and pattern covers. For the bedsheets, use neutral and soft colors such as grey and pink so they can match. Put them on top of the bed to make the room pretty.
6. Painting the Room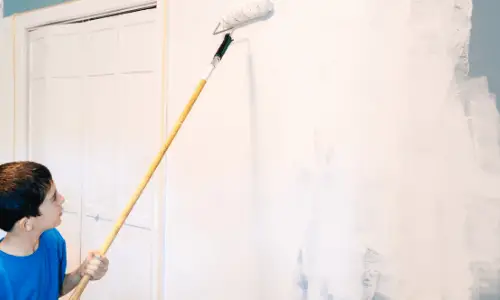 One of the simplest bedroom makeover ideas is to change the primary interior color. Rather than hiring someone to do the job, why not do it yourself. This option is cheaper, so it is beneficial for those with a limited budget.
7. Painting, Pictures, and Arts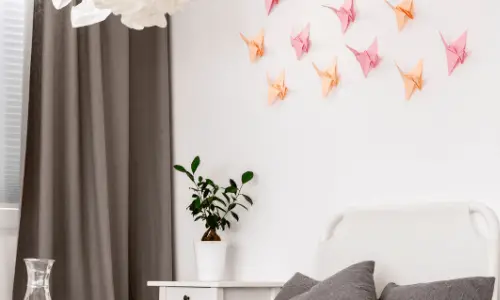 Another small bedroom makeover is to hang some artworks on the wall. You can hang pictures of your family, friends, or colorful paintings to give some colors to the room. Making your drawings as decoration could be an alternative to resolve if limited budget issue.
An example that you can apply is hanging Polaroid photos on a rope or making DIY hardboard to stick notes.
8. Natural Lighting & Light Bulbs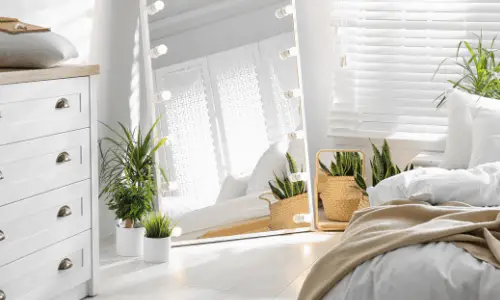 Apply one of the Pinterest bedroom makeover ideas like adding extra lighting inside your room. Other than natural sunlight, use a dimmer light for a relaxing and romantic night. Hang it over or on the side of the bed to create a better atmosphere.
9. Simple Storages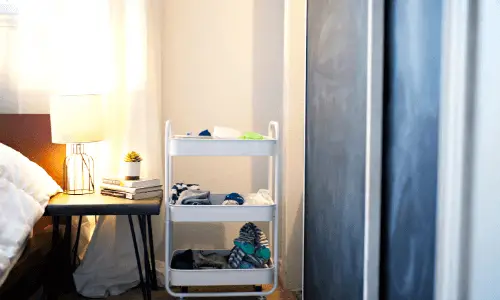 Making small and sophisticated storages is one of the bedroom makeover ideas that you can make for your room. Rather than using wardrobes to keep your belongings, use baskets and unused boxes instead. Arrange them in the corner, so the place can still look clean and neat.
As for your clothes, install a hanging pole on the wall. This way, you can hang your clothes and keep them neat. Moreover, the best part is it does not take too much space.
10. DIY Bedroom Decorating Ideas on a Budget
You can also do bedroom makeover ideas by decorating the windows. Hang on some ropes and decorations to make the corner side more alive.
One of the Pinterest bedroom makeover ideas that you can apply is hanging heart papers or plastic flowers. Hang them from the top part of the window and let them fall until the ground. It will make your room pretty but will not block the sunlight.
11. Standing Mirrors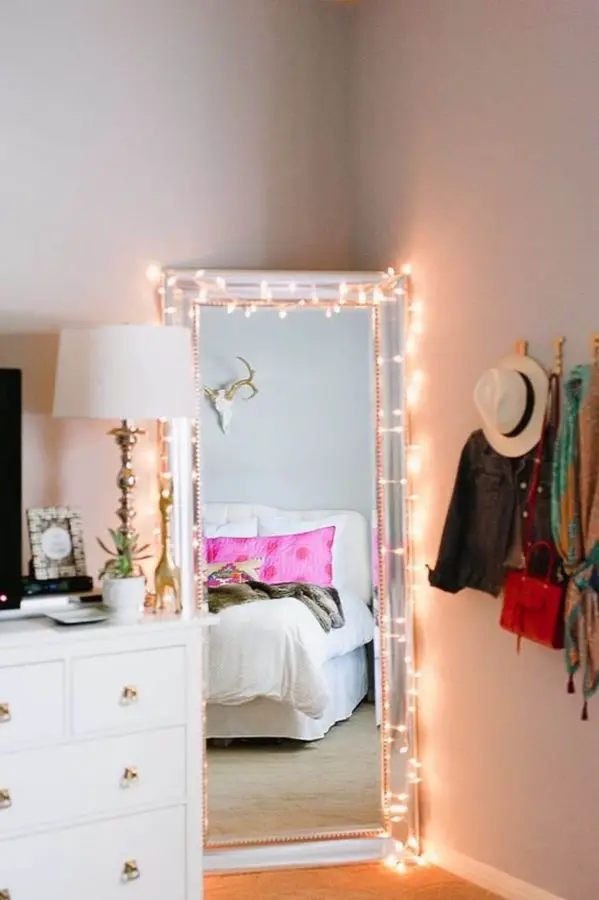 An easy way to make the room look bigger and brighter is by installing a mirror on the wall. If it is possible, choose the standing design so you can also use it to see your daily outfits. To make it look pretty, hang on some lights around the frame. You can also easily create beautiful mirrors at low cost with these stunning DIY mirror ideas.
12. Green Plants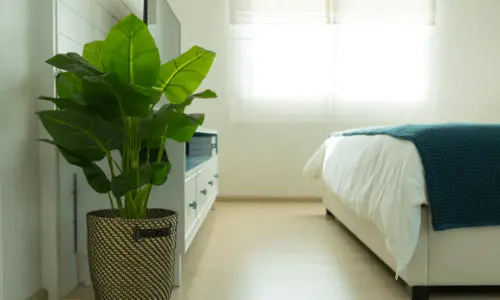 Make your chamber feel and look fresh by putting a simple plant inside the room. Choose simple ones like snake grass, cactus, Dracaena, or others that do not need much treatment. Having at least one of these herbs can make the air inside the room better than before.
These bedroom makeover ideas are brilliant because they can change the room's atmosphere and mood. Without too much effort, you can redecorate and make your chamber look different from before. Well, let's start having fun changing and having a new place to stay.
Related: