Are you moving into a new home or thinking about redecorating your current one? Plans like these often involve the addition or replacement of new furniture and other related things. In addition to adding in new furniture, another thing that needs attention is the windows.
The majority of individuals prefer using curtains in order to frame their windows. However, a lot of them do not look forward to investing the money plus time into putting up a brand-new rod to hang the curtains from.
Using a rod to hang the curtains can be a cumbersome process, especially if you are someone who looks forward to altering your decor on a constant basis. So, if you are wondering about how to hang curtains without a rod, then fret not.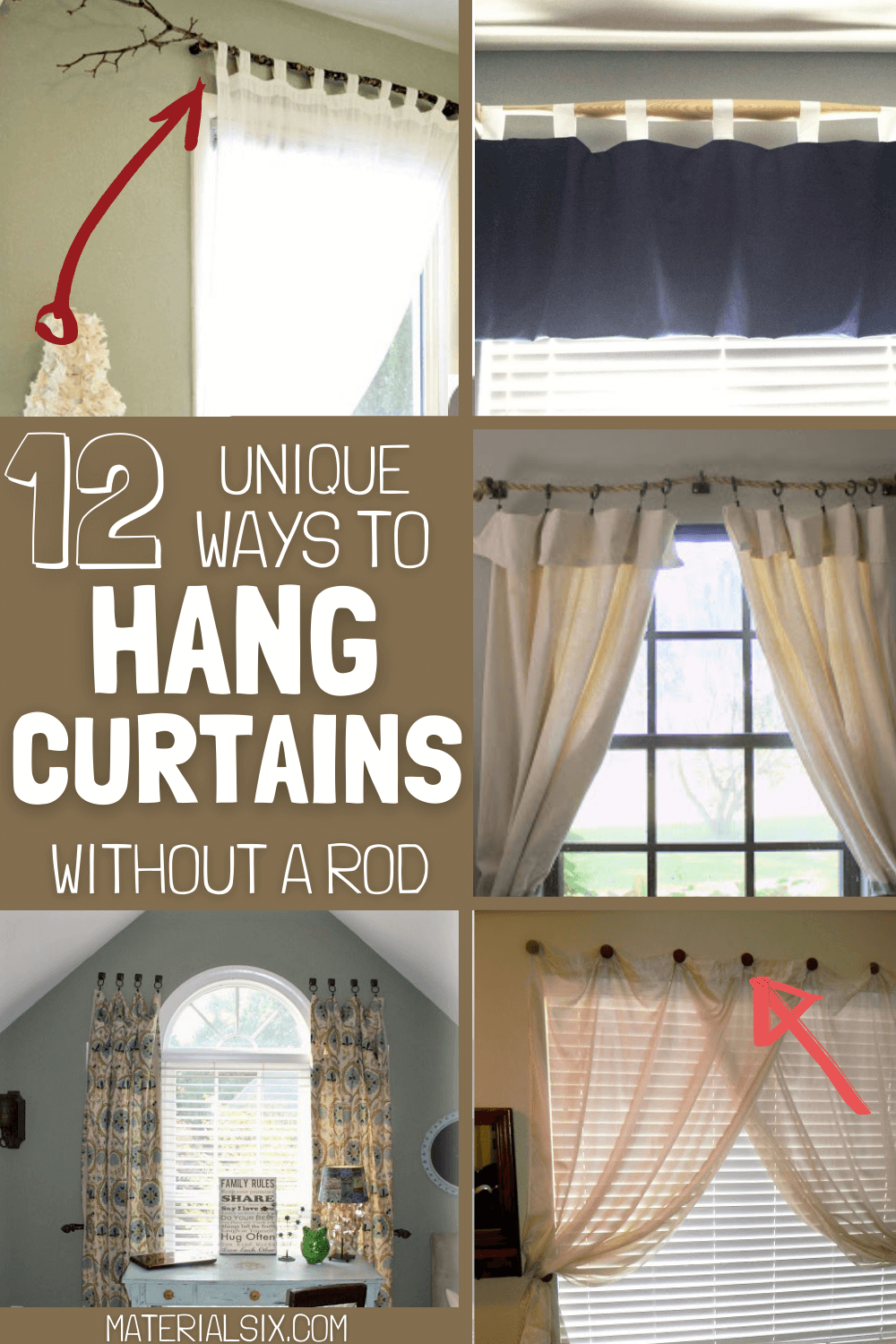 Different Alternatives You Can Use to Hang Your Curtains Without A Rod
There are several creative and unique alternatives you can use in order to hang your curtains without the hassle of using a rod.
Continue reading to see these unique ideas and learn how you can incorporate them whenever you decide to give your place a makeover.
1. Using Hooks
You can try to use hooks in order to hang a curtain without rods. There are self-adhesive curtain hooks available in shops where you can find curtain rods.
However, take your time and properly measure the distance that is between the grommets of your curtains.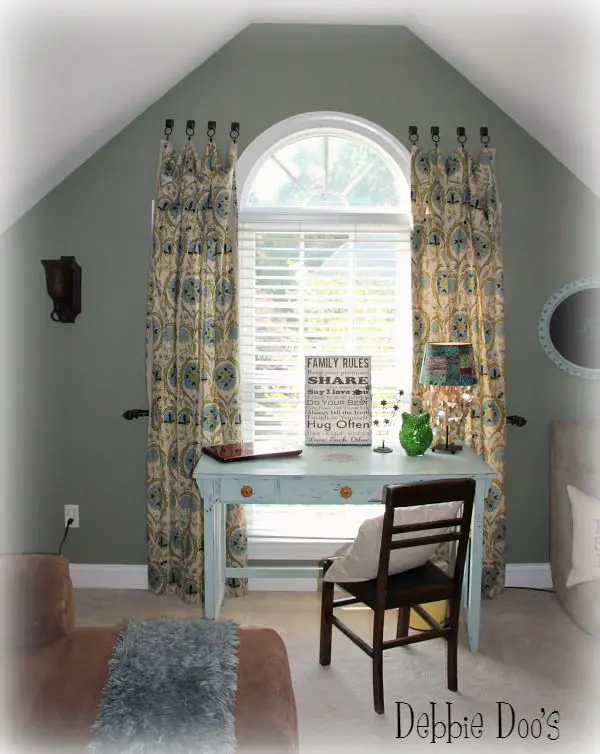 After they are correctly in place, the next step involves you placing each eyelet ring that's on the curtains right onto the hooks.

2. Using Drawer Pulls
There are antique-looking and classy drawer pulls available in the kitchen section of every hardware store and you can use it similar to a hook. Make sure to look for a drawer pull that's the matching size of your curtain's eyelet hole so that it easily slips right on.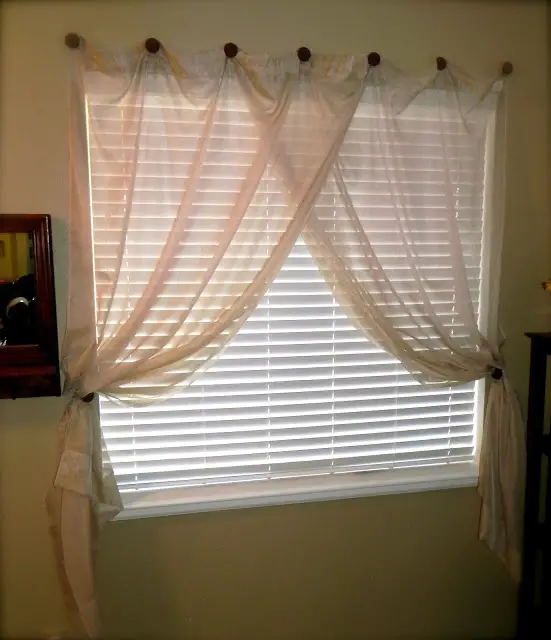 There are numerous styles with a variety of colors that you can choose from. The drawer pull can easily be screwed right into the wall similar to how you would do on a desk drawer or cabinet.
3. Using Rope
If you are someone who is into country or western decor, then using rope in place of a curtain rod is the perfect option for you. Firstly, you need to measure the curtains' width that you want to hang before you pick your rope.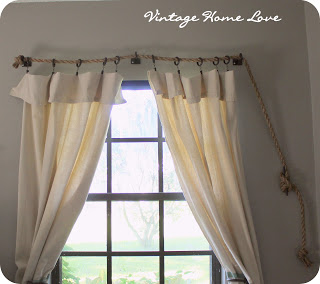 If there are two panels then you just have to measure one of their widths and just double it. Get a rope that is sturdy and would easily fit right through the curtain's top opening. No matter where you are getting your rope from, once you get the right measurements you can ask the people at the shop to cut it to the length that is needed.
Also, make sure that you get a few additional inches on both sides. A hook would be needed in order to screw it in so that it can support the rope. The rope can then be wrapped around the hook so that it is secured and allow it to hang down.
If you are covering a wide area then you might have to place a hook towards the middle of the wall in order to hold the curtain or you can nail the curtain on the wall to prevent it from falling down. A small and sturdy tack or nail can be used to hold the middle section up.
4. Using Tree Branches
This is a creative way to incorporate nature right into your decor. The good thing is that the tree branch does not have to be in perfect shape; however, it should be strong enough to hold the curtains.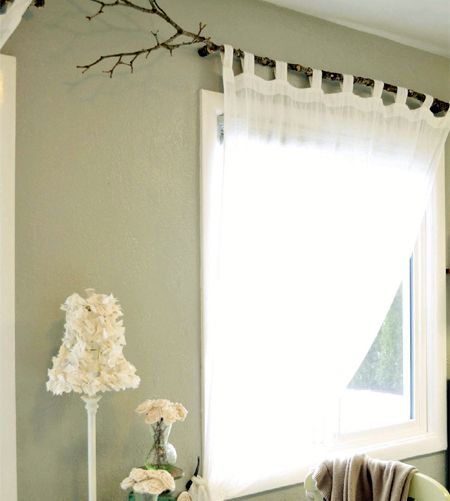 If your curtains are made of heavy material then you are going to need a sturdier branch. After you have picked the branch you want to use, saw off or break off any of the additional small branches or twigs that might be on it.
Once you have gotten rid of all extra growth, you would want to further smooth it out by using sandpaper over it. You will need a bracket on both sides where your branch will be placed on.
You also have the option of cutting two branch pieces and use those as a bracket where your main branch will rest on.
5. Using Sports Equipment
For athletic decor, you can use different pieces of equipment in the place of a traditional curtain rod. For instance, you can use baseball bats, golf clubs, hockey sticks, an oar, and similar-looking things, on which curtains can easily slide over.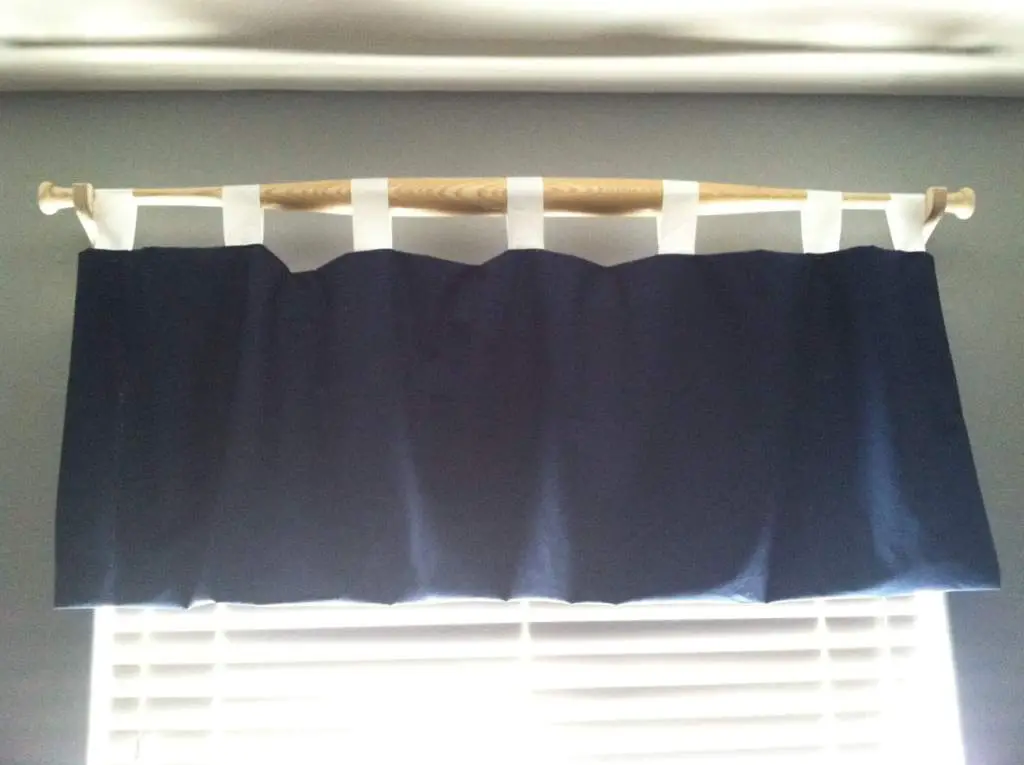 Also, you can add sports-related finials at the end to prevent your curtain from sliding off. You can use baseballs with a bat, hockey pucks with a hockey stick, golf balls with a golf club, and ocean-related items in the case of a boat oar.
6. Using Nails
If you prefer to keep things simple or have a simple-looking curtain then you can use nails in place of a rod. Make sure the nails are long enough so that you can easily drape your curtain directly on each one.
You can use a ruler to make sure that the line of nails is straight. Once you have done that, you can either hang the curtain in a perfectly straight line or you can also create a ripple effect allowing your curtain to hang in between the nails.
7. Using Copper Pipes
With copper pipes, you can add a sense of modernization and elegance to your decor. You can get copper pipes from any home decor store.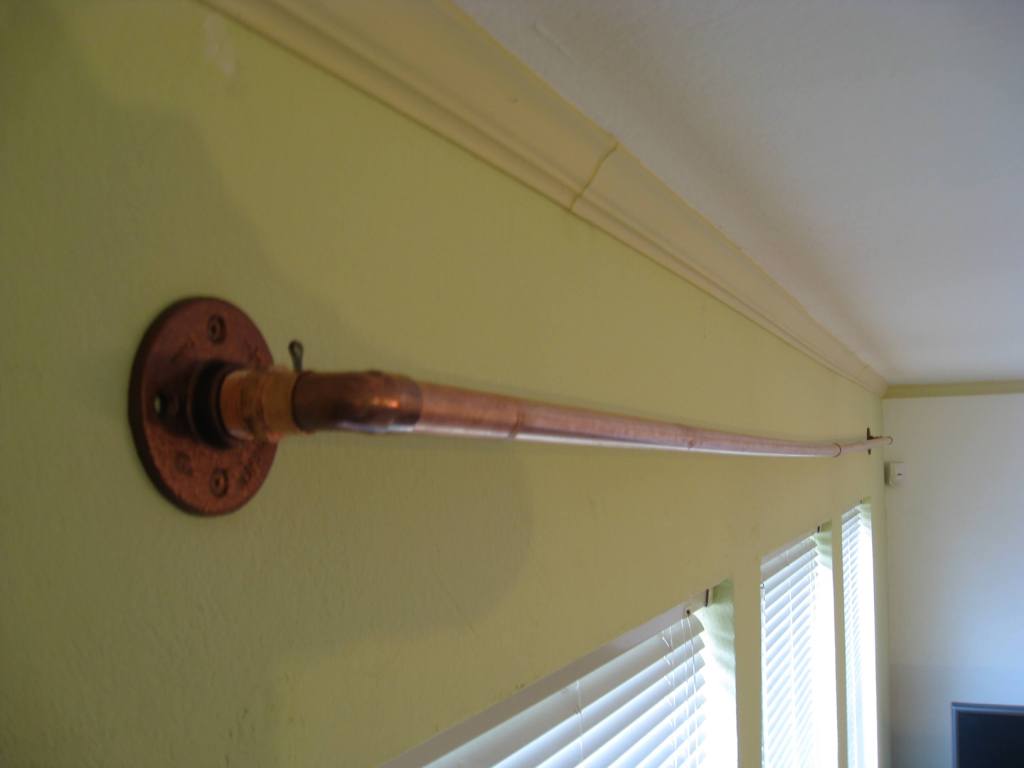 Also, you will need to get brackets in order to hold your pipe in place. You can further improve the look by adding a classy drawer pull or vintage-looking doorknob on each end to keep your curtain in one place.
8. Using Upholstery Tacks
You can use upholstery tacks to directly hang your curtain on the wall, especially if you're renting a place and can't drill holes in the wall.
You would be unable to pull open your curtain, but you can get additional materials in order to pull back your curtains, such as tacks, and attach them to the wall.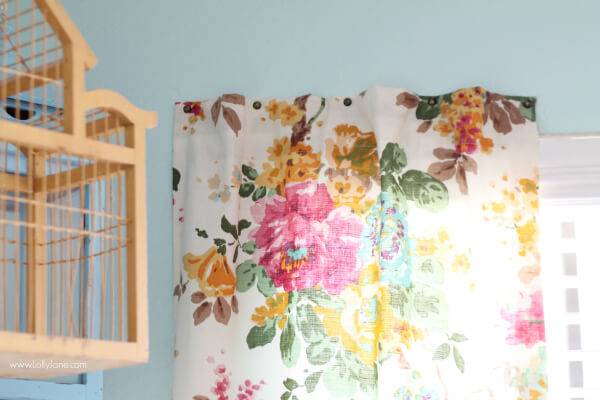 All of these materials and more are easily available at any local dollar store, making this whole project affordable and inexpensive.
Related: How to Hang Curtains from The Ceiling Without Drilling
9. Using Command Hooks
You can use command hooks that are available in several different sizes and styles. Previously with these hooks, you could easily hang pictures and other decorative items of any size right on your wall without worrying about leaving any marks.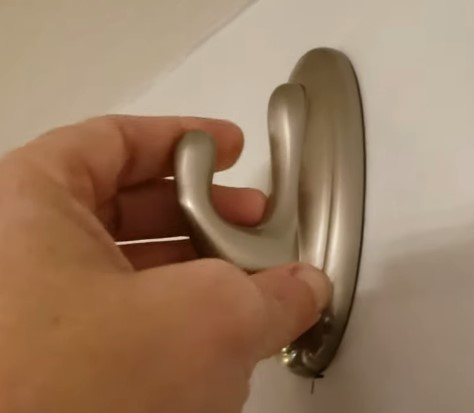 Now, you can use them to hang curtains as well. All of the simple instructions are right there on the package. Whenever you want to remove these hooks, they will easily come off without any trouble.
These hooks would work perfectly if you are looking to hang your curtains without using the traditional curtain rod.
You can use several of these hooks to hold curtains of any size ranging from lightweight to heavier.
10. Using A Wire
You can use a gauge wire, in a moderate to heavy size, in the place of a traditional curtain rod. This is yet another quick and inexpensive way through which you can hang your curtains.
Also, you are going to need some brackets on both sides of the wall in order to wrap any excess wire around. If you want to pull the curtains to the side to open them, then you will need tie-backs as well.
11. Using A Yardstick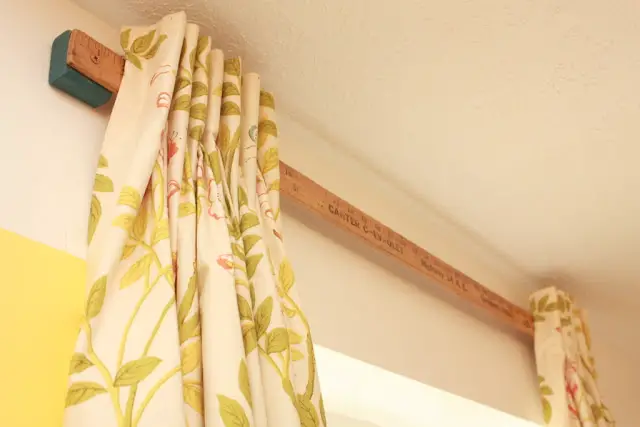 A yardstick is a great idea to use as a curtain rod in the room of any males in your family. It is an easy and simple process to put a yardstick into place. Also, you can use measuring tape in place of tie-backs for the curtains.
12. Using Plastic Animals
This is yet another very unique idea you can incorporate in a child's room by using plastic animals. You can use different plastic animals from a dollar store, but an elephant will work best in this case.
You can spray-paint them and turn these plastic animals into curtain holders by cutting them in half and then mounting them on your wall.
In the case of a plastic elephant, you can take each end of your curtain and drape it over the raised trunks of the elephant. Plus, you can create a draped effect by using several of these plastic animals across your wall.
More Curtains Posts & Other Posts You Might Like: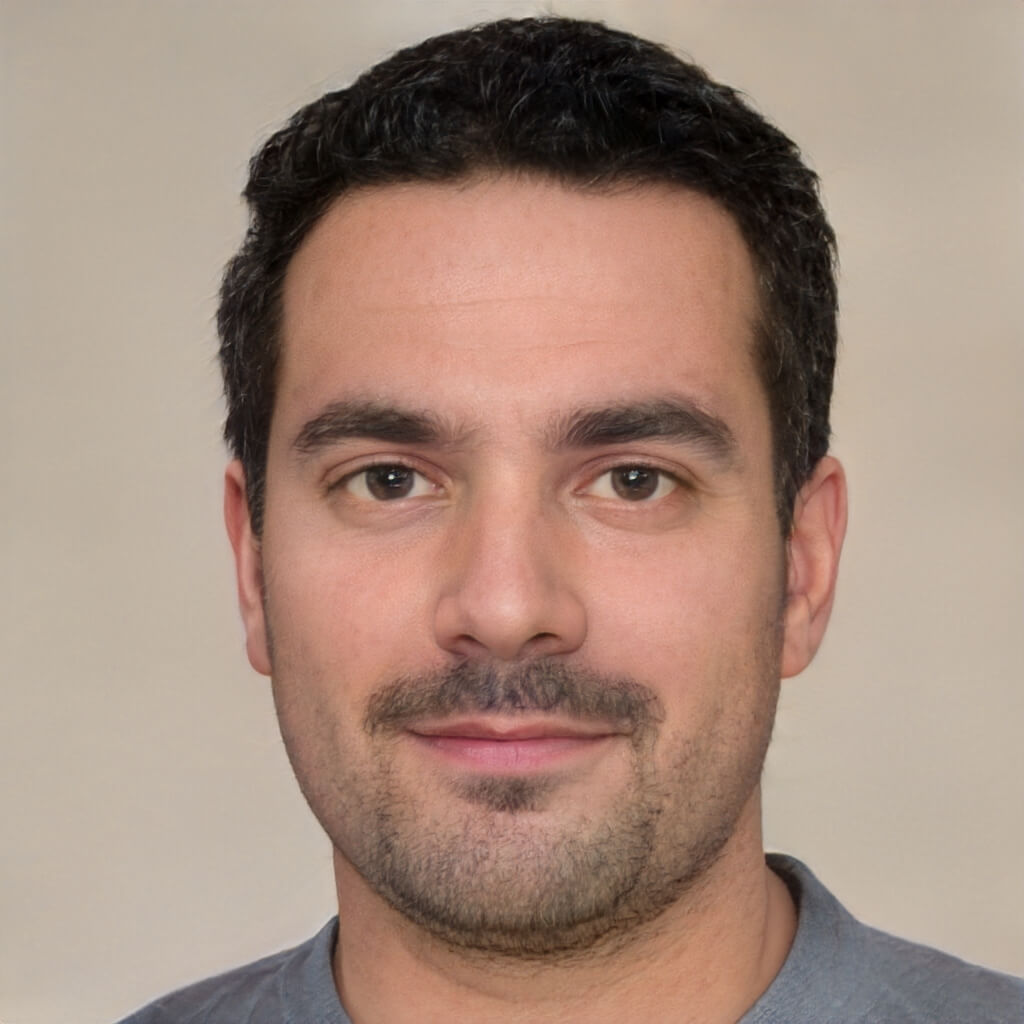 I'm a passionate home and garden enthusiast and the founder of Materialsix Home. With over 10 years of experience in the field, I've cultivated a deep love for all things related to home improvement, gardening, and interior design.