From painting a gorgeous accent to hang a photo gallery, there is no doubt that you have many large wall decor ideas to choose from.
While this huge, blank wall may seem overwhelming and costly to decorate, we have put together 17 ideas to stop you from worrying about it.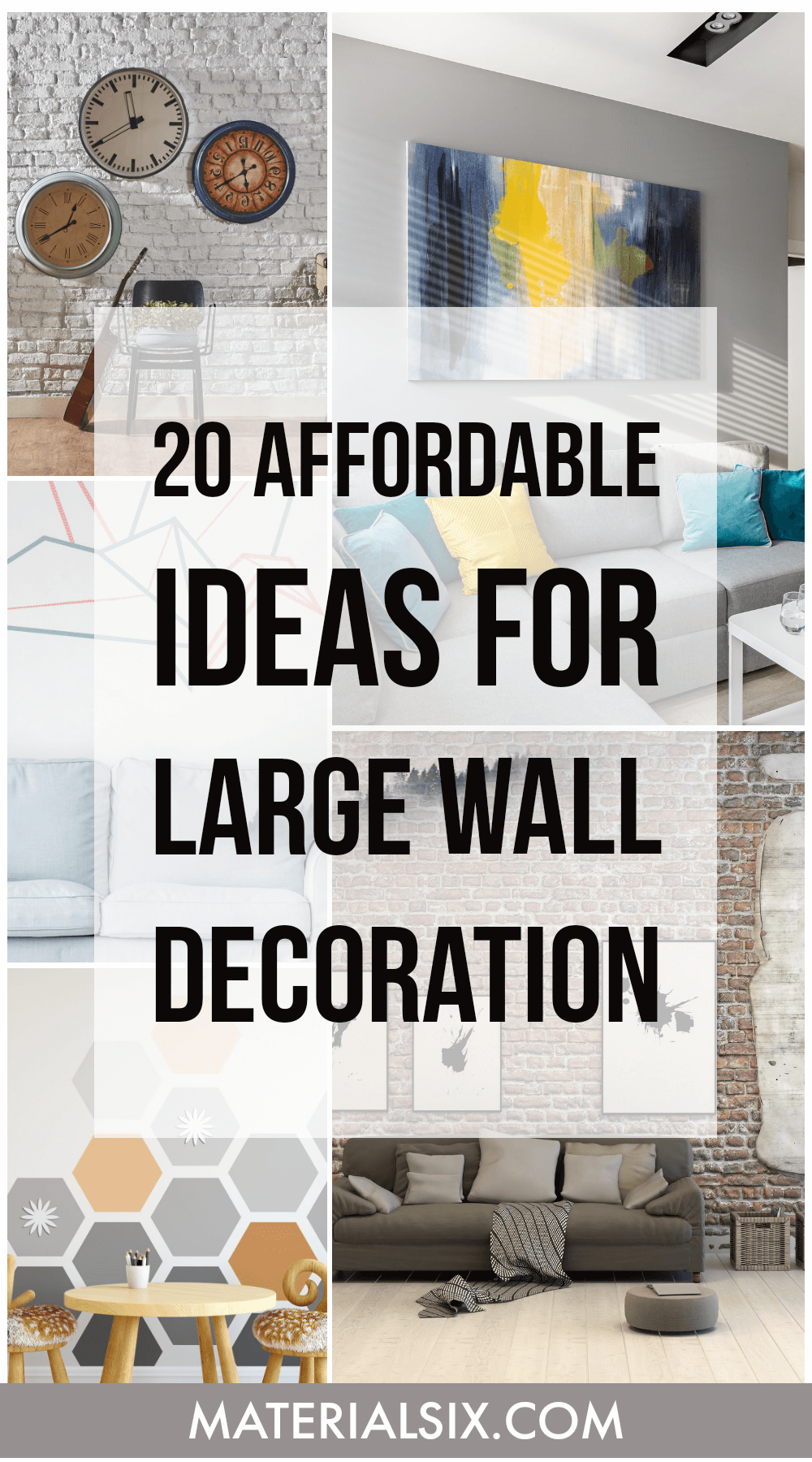 Large Wall Decor Ideas To Beautify Your Room
1. Vintage Collections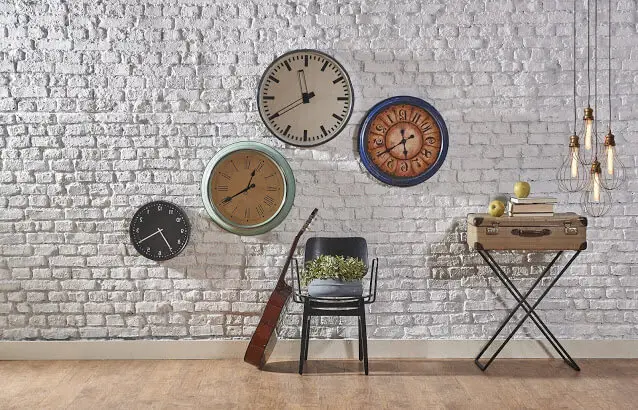 Gather your old collection of clocks and use them to fill up that empty, big wall. You can also add other vintage-looking items like an antique trunk to complete the decor.
This one of the large wall decor ideas for the living room appears good, especially in that exposed brick structure.
2. Adorable Wall Decor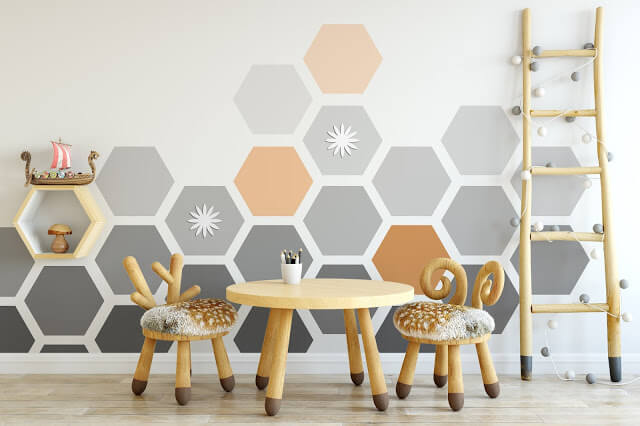 Everything about this wall decoration idea is adorable. It makes a perfect backdrop for the set of a unique table and chairs.
You can paint the hexagon patterns yourself with a selection of different grey shades. Do not forget to paint some of them in brown or pale pink for a pop of color.
Meanwhile, the hexagon shelf introduces additional texture to the wall while offering space to display other decorations.
3. Lively Large Wall Decor Ideas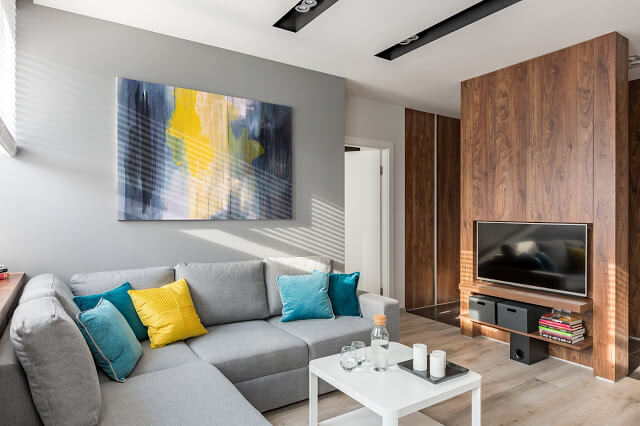 Bring colorful wall art to your dull living room and expand the color to the throw pillows like shown in this picture.
If you want something more affordable, consider swapping the canvas with inexpensive foam insulation to create large wall art ideas.
4. Washi Tape Creation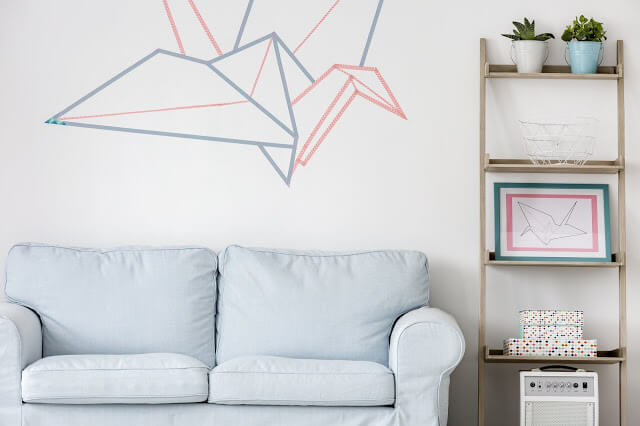 Instead of buying expensive wallpaper to add some patterns to your wall, get a roll of washi tape or two to reduce the budget.
You can use the tape to form a 2D version of an origami flapping bird on the wall or create a simple geometrical shape.
5. Unique Wall Art Ideas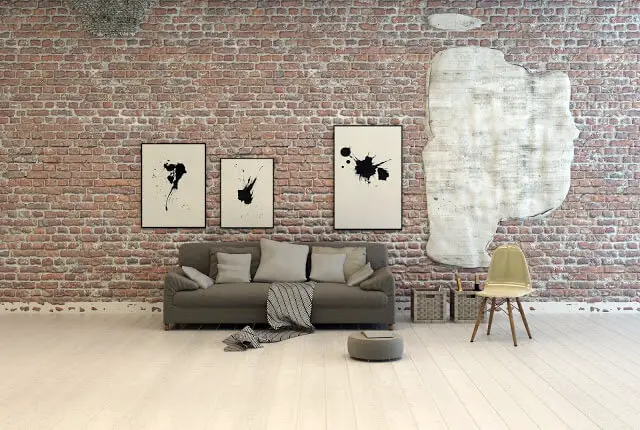 A blank, exposed brick wall requires something simple yet impactful to look sophisticated. You can introduce a set of black and white wall arts as a solution.
6. Simple Framed Papers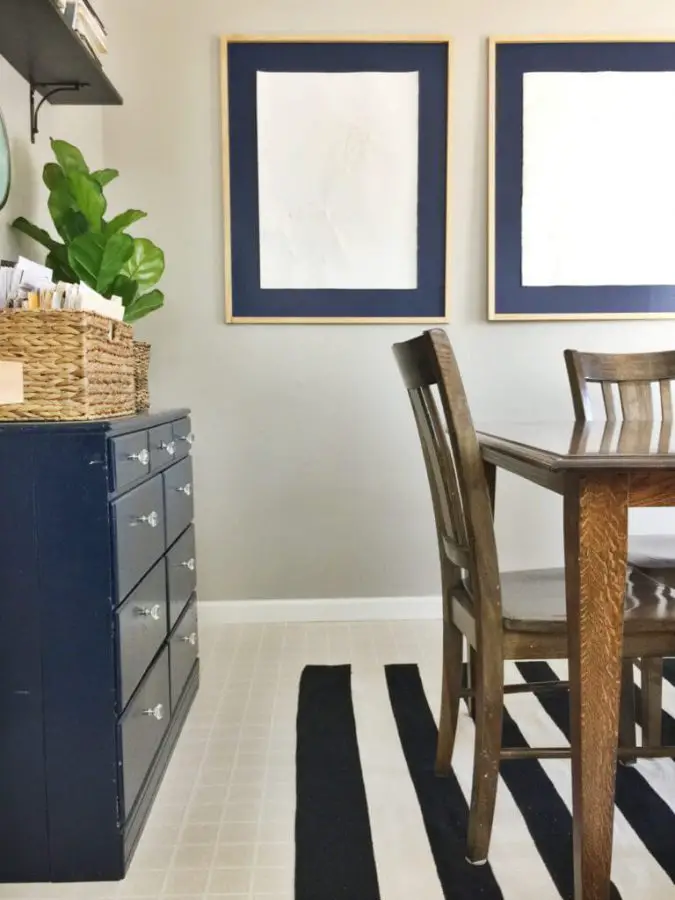 Even some blank papers can transform your dull wall into something more fascinating. Take several wooden frames to create these cheap decorations.
Cut navy or other dark-colored paper in a rectangular and use it as a background. Then, put the white piece with a smaller size on it.
7. DIY Fabric Artwork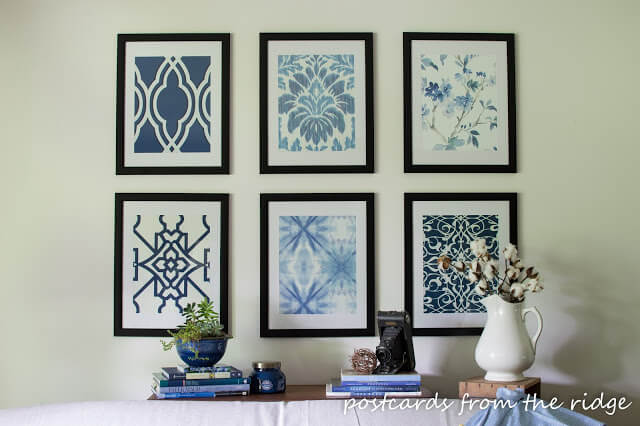 For homemade wall decoration ideas, you should try these too! Employing patterned fabrics can be an affordable way to decorate your space.
If you cannot find pretty fabrics for this idea, print out some free pictures of patterns on the internet.
8. Blackboard and Chalk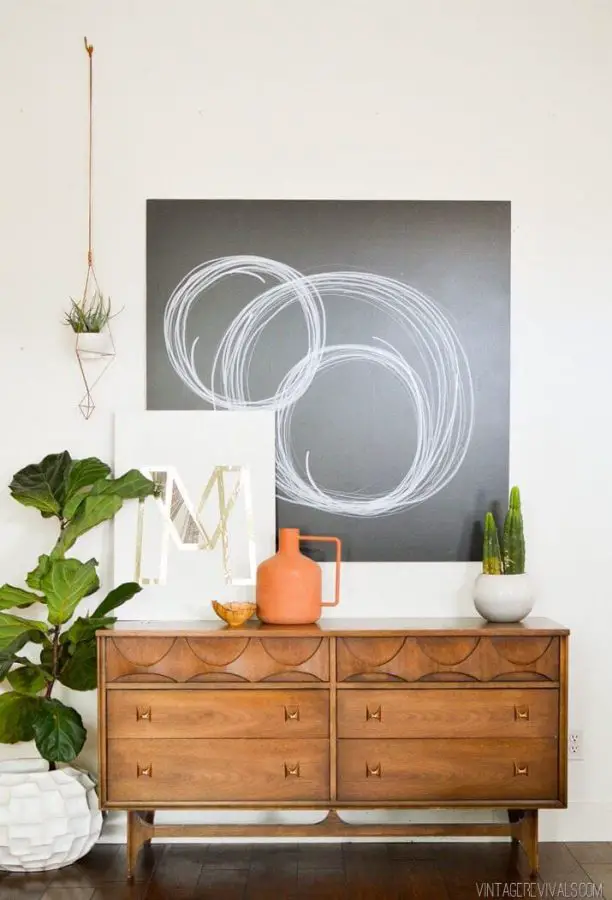 DIY large wall decor ideas do not have to be costly when you can use inexpensive materials like a blackboard. Hang the board over a low cabinet and draw some circles on it using white chalk.
Take a black hard card paper and use a silver marker pen to create the circles in case your budget does not allow this idea.
9. Homemade Wall Decoration Ideas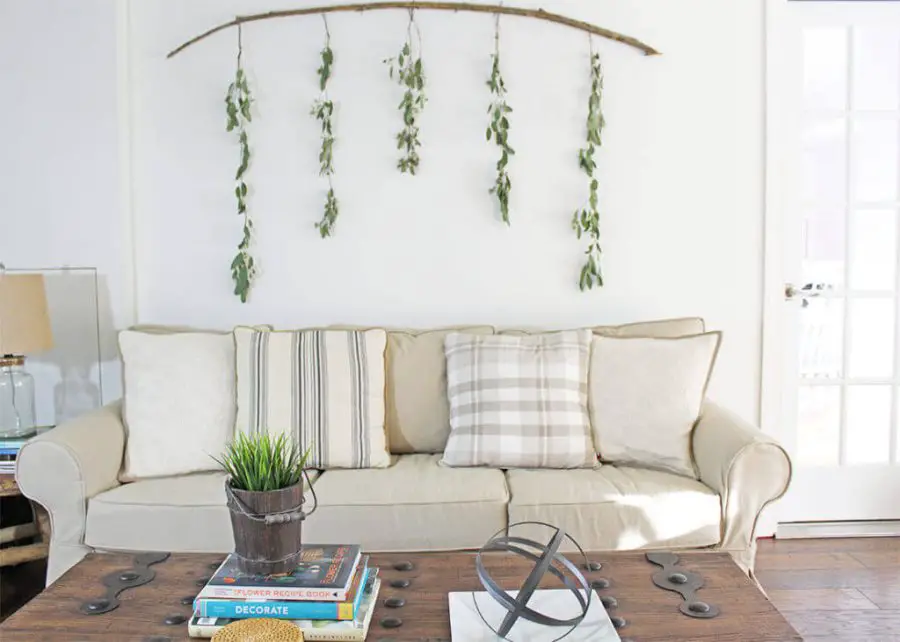 This decor idea is unique and does not call for much budget. You only need to find a eucalyptus branch or one from other types of tree.
Hang the branch over your couch and let it cover the huge wall space.
10. Favorite Recipe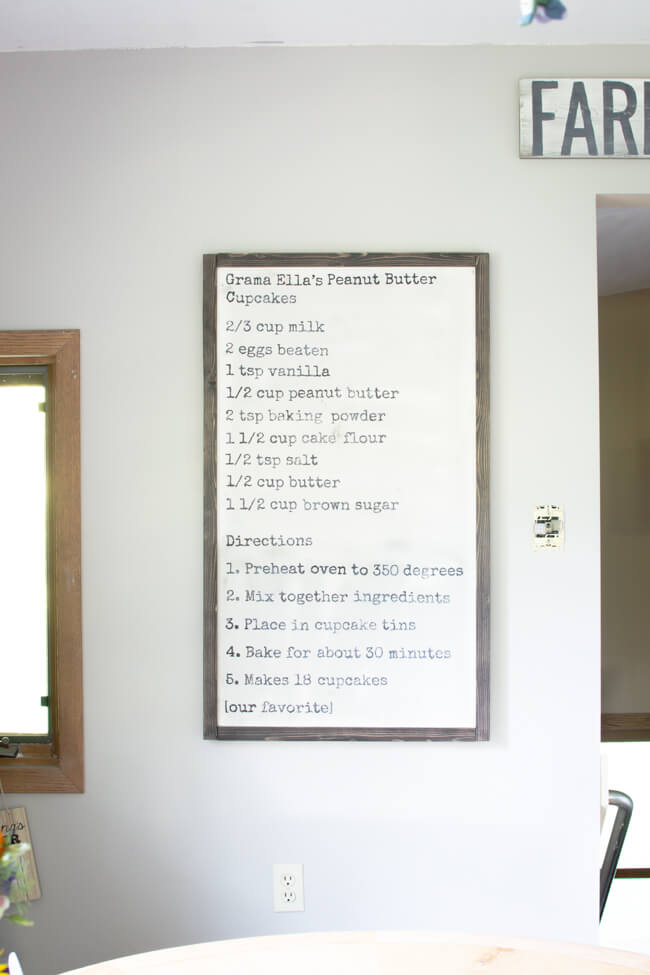 Does your family have a favorite recipe? If so, write down the materials as well as the instructions on a big white paper or a canvas.
Then, frame the paper and hang it as a part of your unique wall decors.
11. Functional Pegboard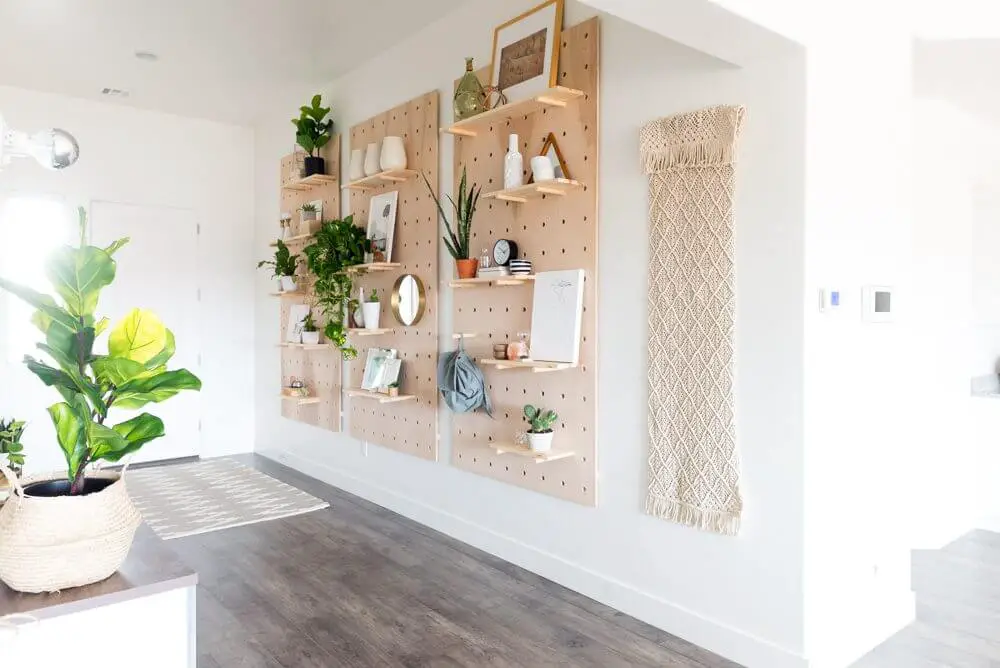 Pegboard becomes a darling of any DIY lovers due to its versatility. When it comes to large wall decor ideas, you can use this board to display indoor plants and store some stuff.
12. Framed Canvas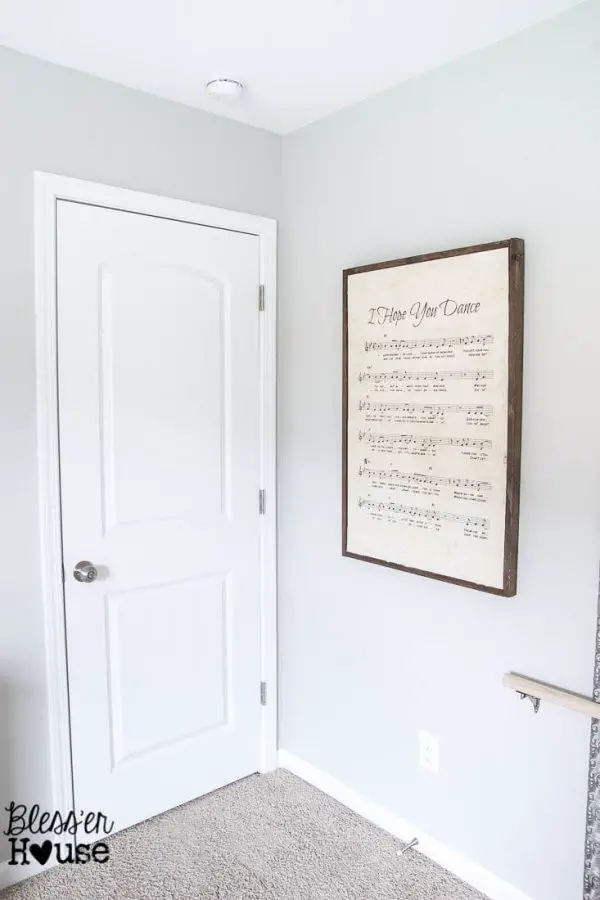 Instead of a preferred family recipe, you can draw a lyric along with its musical notes. Then, enclose it in a vintage-looking frame.
13. Classic Painting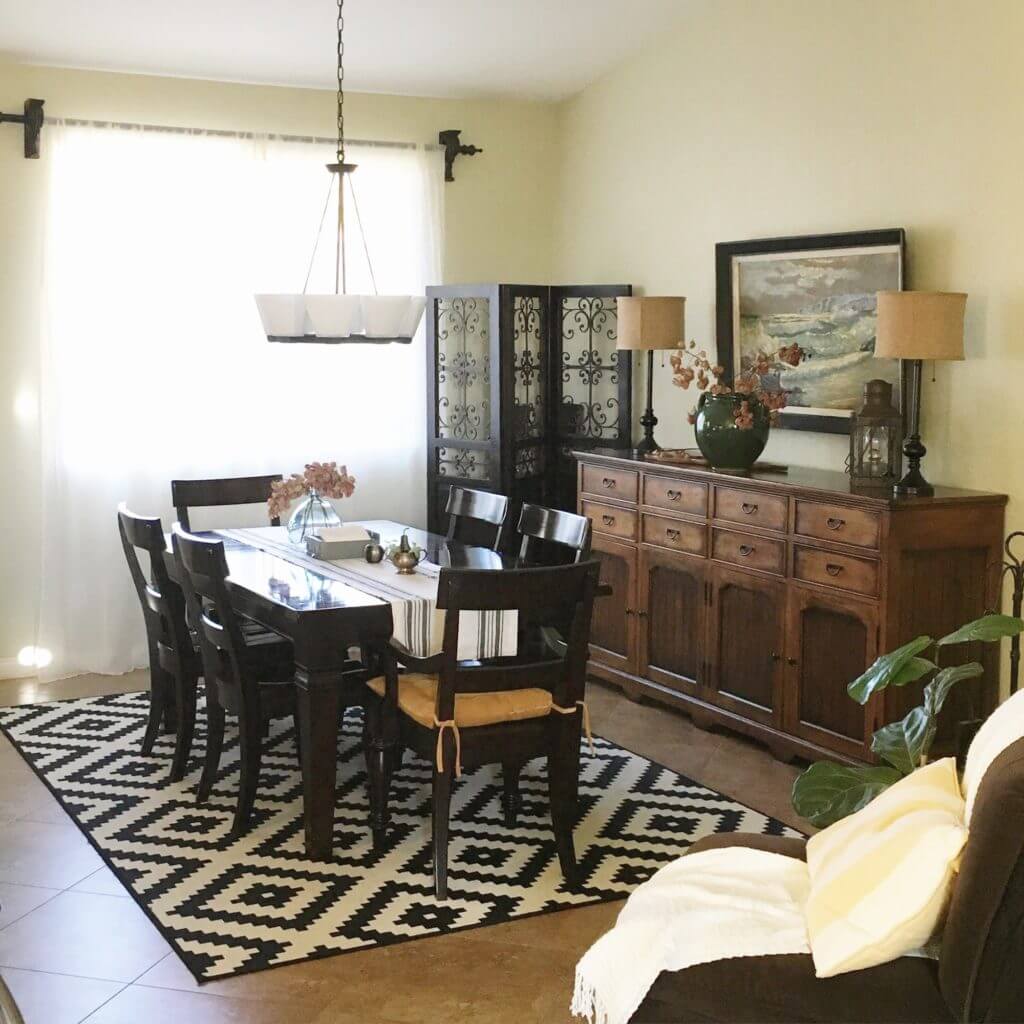 Whether you need large wall decor ideas for a bedroom or living room, a classic painting is always a good-to-go choice. Besides, it makes a great addition to your rustic dining room as well, as shown in this picture.
14. Decor Gallery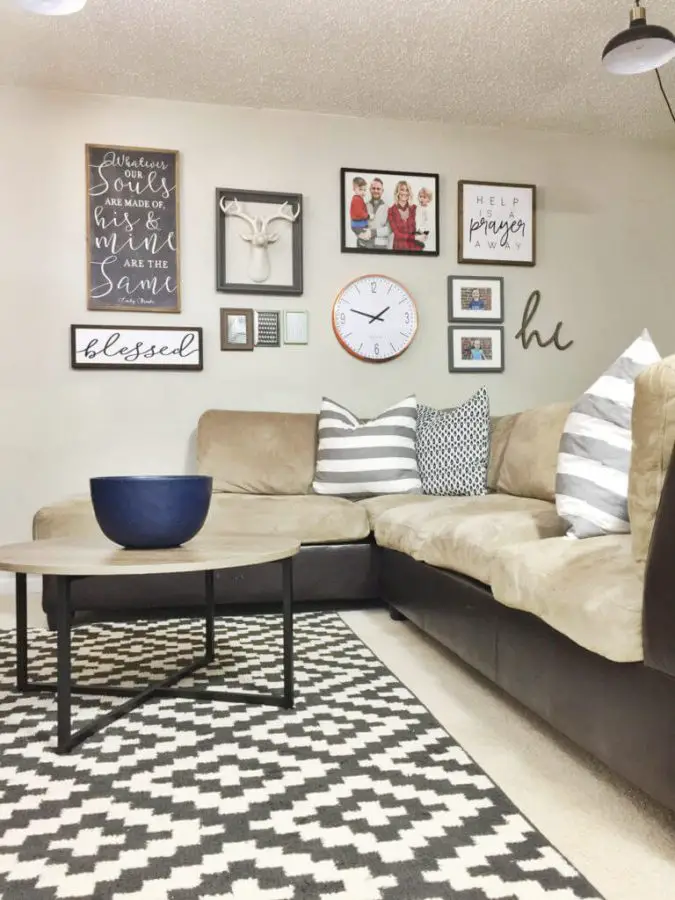 If you cannot choose between hanging a collection of family pictures and favorite quotes, combining them in one frame will never be wrong.
You can also add a classic clock or other attractive items to complete the decoration.
15. DIY Hanging Plates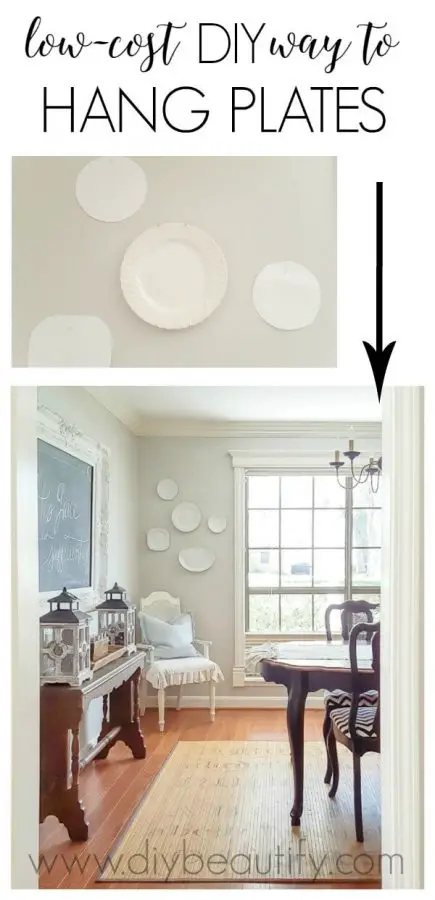 When it comes to large wall decor ideas for a living room or kitchen, mounting a selection of pretty plates can be a great choice.
In addition to a large, blank wall, this idea works well in an awkward corner around your space that needs some love.
16. Large Blackboard and Plant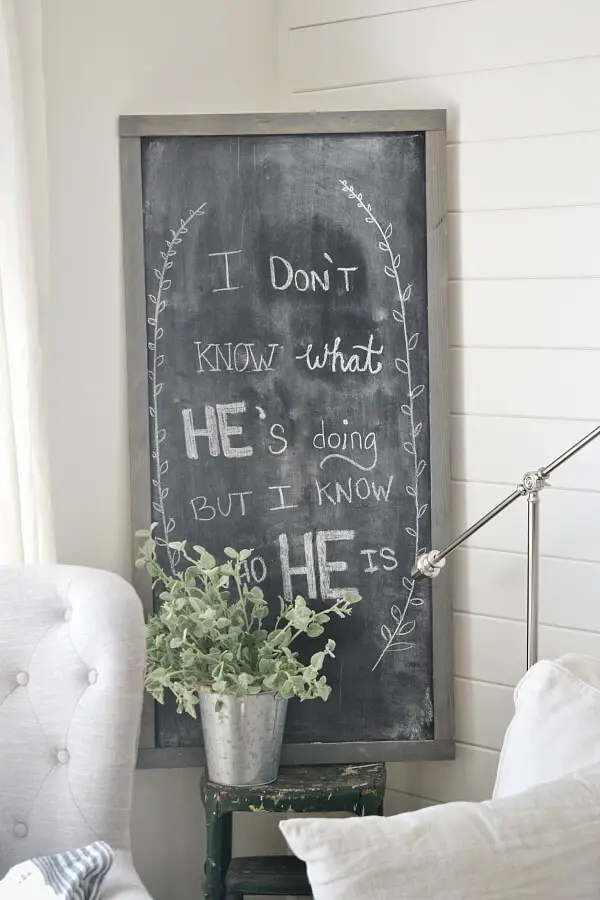 Decorating a wall is not only about hanging things on it. You can also stand the decoration on the corner for a more personalized feeling.
With a standing blackboard and plant, the above picture offers a good example of this idea.
17. Large Framed Mirror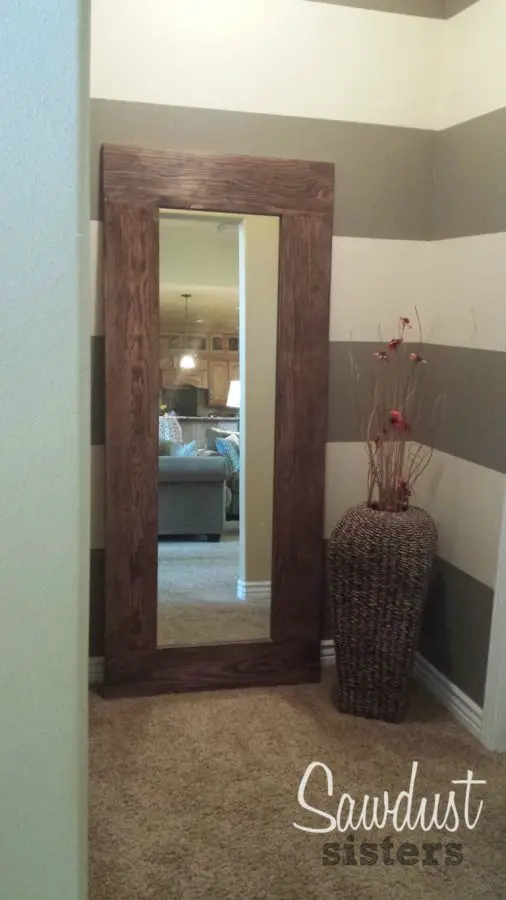 For a small corner in your living room, you can stand with a large framed mirror instead of a blackboard. Pair it with a vase of artificial flowers for additional beauty.
Finally, you can pick your favorite one from the above collection of large wall decor ideas and try it out. Happy decorating!
More Living Room Posts & Other Posts You Might Like: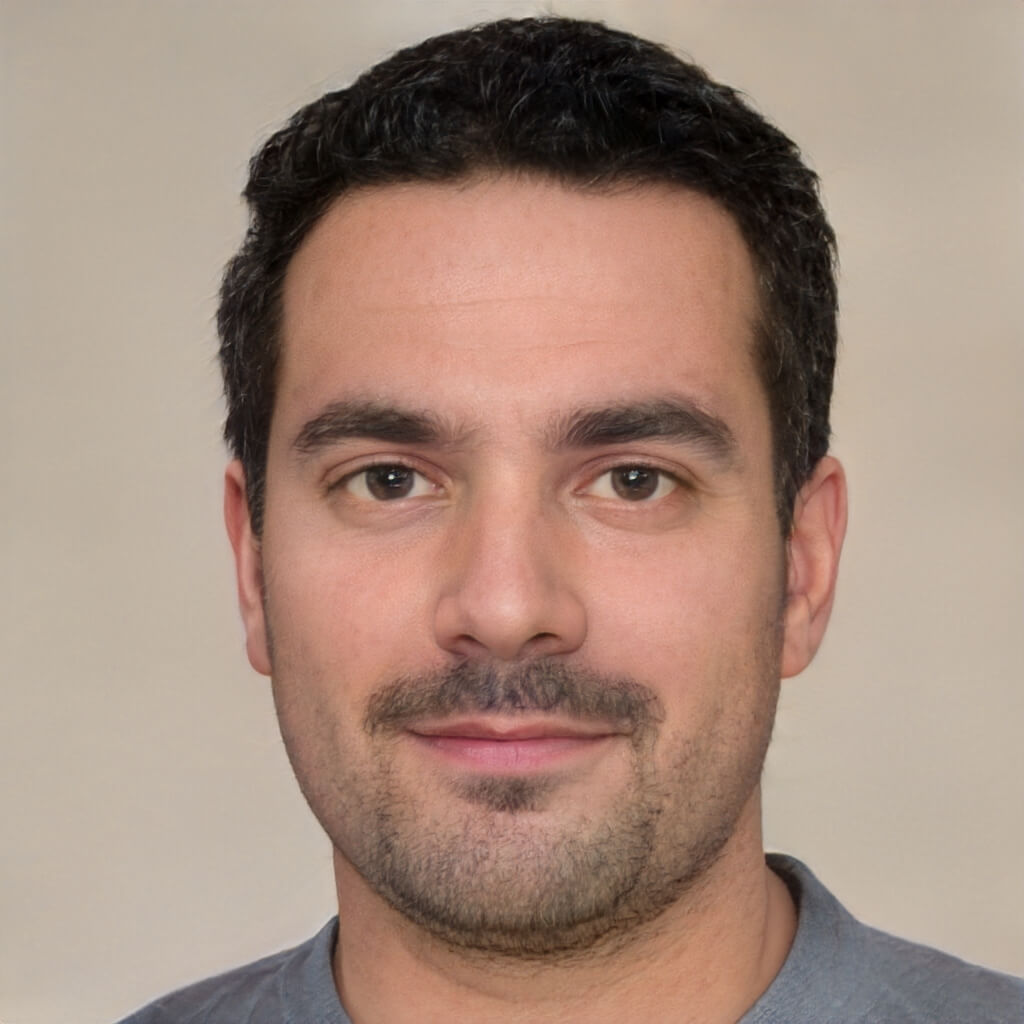 I'm a passionate home and garden enthusiast and the founder of Materialsix Home. With over 10 years of experience in the field, I've cultivated a deep love for all things related to home improvement, gardening, and interior design. Read more…