If you are thinking about what curtains to use with a traverse rod, then you have come to the right place. The majority of the time people find it hard to replace their curtains that hang from a traverse rod system. There are numerous options available for a standard rod, but when it comes to traverse rods, people tend to be confused regarding the curtains to use with it.
Do not fret. In this article, you will learn everything about traverse rods and what kind of curtains to use with your traverse rod.
When it comes to traverse curtains, they are made in a unique manner, such as pinch pleat curtains that come with drapery (or curtain) pins. Listed below are some great examples of curtains you can use with a traverse rod.
ChadMade Custom Polyester Linen Curtain
The Curtain Shop Braddock Jacobean Damask Drape
Macochico Velvet Curtains
Iyuego Solid Thermal Insulated 95% Blackout Curtains
Prim Linen Pinch Pleat Curtain
Cololeaf Pinch Pleated Lined Drapery Panel
TWOPAGES Solid Thermal Blackout Drape
So, how can you find and then pick traverse curtains? How can you use them? Will they go out of style if they are so difficult to find? Continue reading in order to learn more about this unique drapery.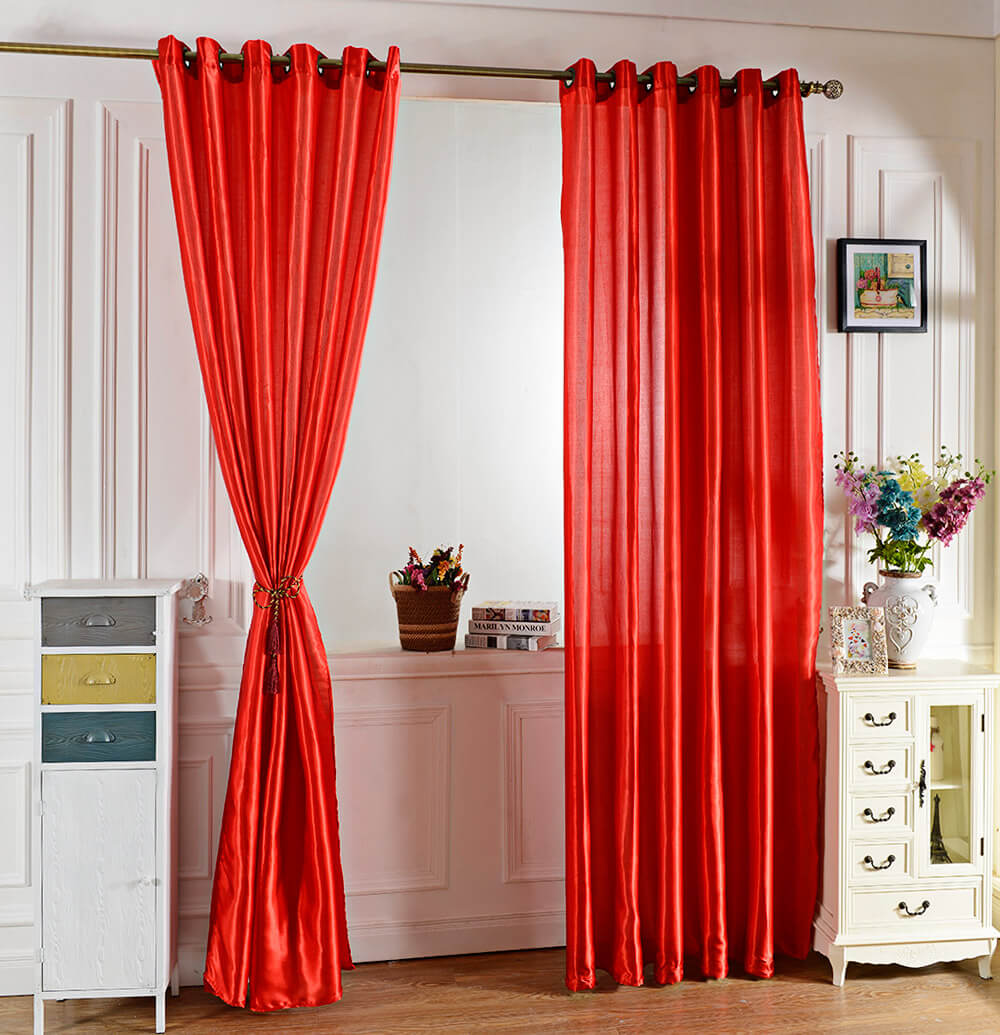 Where Can You Install Traverse Curtains
The ideal places to install traverse curtains are listed below:
When it comes to traditional rods, the ones that go over windows that are bigger than 36 inches require the presence of a support bracket in the middle. The drapes are unable to move across this bracket, hence you can't completely close these drapes. In the case of traverse rods, however, curtains can easily slide across the complete length of the rod.
You can use traverse curtains for doors as well. If you need them to cover the door, at the same time you want to open and close it easily, then traverse curtains are perfect for just that.
3. Complex And Layered Windows
Instead of installing more than one rod or stumble where drapes are hung, it is better to use a traverse rod. It easily allows mixing different window dressings without giving it a bulky appearance.
If you open and close your curtains frequently, then a traverse rod is great for that purpose. It is a lot more convenient as compared to opening and closing curtains by hand 15 times a day.
Choosing The Right Curtain – What Kind of Curtains For Traverse Rod?
You need to remember two vital things when choosing the best traverse curtain for your place. After you have found the right style of curtains, you will want to think about these things:
Make sure that there are adjustable curtain pins that come with your curtain. Or, you can buy your own as well.
Carefully go through the manufacturer's advice. Since the curtains have a full, pleated look, curtain makers often recommend getting a curtain that's two to three times the actual rod size. This will make sure that the pleats that are folded together will cause the drapes to 'rest' as designed. However, this is not always required. This is all dependent on how your curtains are manufactured, hence it is best to go through the designer's notes.
1. ChadMade Custom Polyester Linen Curtain
Click here to see this curtain on Amazon
You can add a more rustic yet natural touch to any room with this curtain's polyester linen and simple pinch pleat. Also, you will receive a thermal blackout lining, making your curtains more attractive yet functional.
2. The Curtain Shop Braddock Jacobean Damask Drape
Click here to see this curtain on Amazon
These curtains come in a unique and fun pattern. However, you would need to get your own curtain pins since it they don't come with them pre-installed.
3. Macochico Velvet Curtains
Click here to see this curtain panel on Amazon
You can get these elegant velvet curtains, and add a sense of luxury to your décor. They are available in 40 different colors.
4. IYUEGO Solid Thermal Insulated 95% Blackout Curtains
Click here to see these curtains on Amazon
With these curtain panels, you cover all of your bases in a simple manner. Thanks to its insulation, outside noise is blocked, it retains heat, they are perfect for the bedroom because of the blackout liner, and you can choose from ten different colors.
5. Prim Linen Pinch Pleat Curtain
Click here to see this curtain panel on Amazon
If you want a smoother and luxurious drape, then these are the curtains you need. Even though they are made from heavy polyester/linen materials, they are machine-washable. These curtains have a sort of grounding aspect about them when it comes to window dressing. Plus, they come in 28 different colors.
6. Cololeaf Pinch Pleated Lined Drapery Panel
Click here to see on Amazon
You can get this curtain in a wide range of colors (30 to be exact), which makes them perfect for festive home décor.
7. TWOPAGES Solid Thermal Blackout Drape
Click here to see on Amazon
This curtain is made using heavyweight material, including triple-weave construction. If you are looking for noise reduction and insulation, then this is the ideal curtain for you.
Traverse Rods – Are They Still In Style?
It can be hard to find traverse rods in store, however, that is because of their demand and not due to lack of style. A curtain like this will forever be timeless as it adds a sophisticated appearance that will never be out of style.
Even though they tend to be a bit pricey, you can still find cheaper alternatives where you don't need to install a special rod. The majority of the time customers want something that will fit their already existing curtain rod, hence stores keep a few traverse curtains in stock. In certain cases, special orders are needed to accommodate the ones with traverse rods.
If you already have a traverse rod or plan on redecorating, then don't worry about traverse rods being outdated. Decorative rods got updated using modern style, while the classic remains to be just that – a classic.
How Can You Work With A Traverse Rod?
There's a slot in traverse curtain rods that runs the length of this rod. Fixed within the slot is a track containing multiple clips that are spaced along the track. You are required to have curtain pins in order to hang traverse curtains. You can hook your curtains into the clips using the pins. Then the clips will smoothly slide along the track when you open and close the curtain by pulling the rod or other decorative piece.
Hanging Curtains On A Traverse Rod: A Step By Step Process
Even though traverse curtains look intricate and elegant, they are quite easy to install. Once they are properly hung, they give a neat and uniform appearance, as compared to other curtains that require constant adjustment. Dressing your window might take a while, but it is only a one-time job.
The majority of traverse curtains come with their pins already installed. Start by folding your curtain between each pleat, creating something similar to an accordion fold. This will make each panel a lot more manageable. Finally, you can hang them up.
Starting from the left side, begin with the master carrier on your rod. Take the first pin and hook it inside the first hole of the carrier. Your second pin will hook inside the final hole of the carrier. Next, hook your subsequent pins inside each clip, as you move down the length of your curtain. Don't hook the last two pins.
Next, crease the pleats that are towards the top of your curtain, which is the area above the seam, where it's covering the rod. All you need to do is simply pull and then crease between each pleat to get those even and neat folds.
Finally, fix the final two pins into the holes that are at the end of the rod; one at the front of your rod, and one at the side. Since the pins are directly attached to the rod and not the clips, then the front side of the drapery may appear uneven. In this case, you will have to pull out the pins and insert them again approximately¼ inches higher in order to evenly hang the drapes.
Can Regular Curtains Be Placed On A Traverse Rod?
There are certain types of curtains called 'pinch pleat' curtains, and they are the ones that can be hung on traverse rods. Regular curtains can't be hung properly in this case. However, you can still use regular curtains by turning them into pinch pleat curtains, and then into traverse curtains. You will be required to do a little bit of sewing and you are going to need
drapery pins
.
Moreover, you will need extra wide curtains. You will be unable to use a curtain you already own that fits your window after you have pleated it because it will become small in size. Hence, you need to pick a curtain that's three times wider than what you have. For example, if you have a rod that's 20 inches long, your curtains should be 60 inches wide.
Conclusion
When it comes to traverse rods, only pinch pleat curtains can work with it. You will need special curtain pins to hang these curtains. Often time, they are included, but not always. Furthermore, you can get in touch with a drapery expert, if you are looking for traverse curtains since they tend to be a special-order item. These curtains are worth the additional effort since traverse curtains give an elegant and sophisticated appearance.
More from Materialsix.com: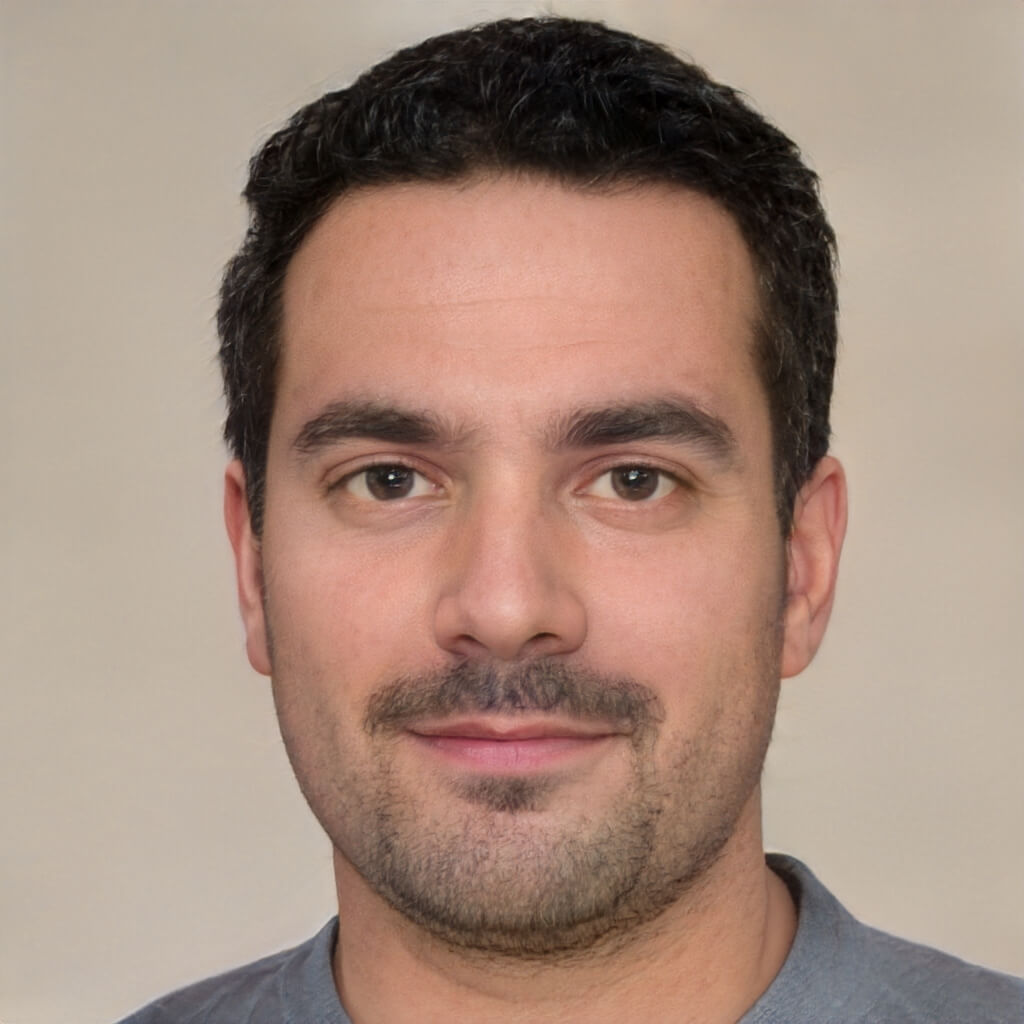 I'm a passionate home and garden enthusiast and the founder of Materialsix Home. With over 10 years of experience in the field, I've cultivated a deep love for all things related to home improvement, gardening, and interior design. Read more…