Do you want to furnish your house but don't have enough money to do it? Don't worry! You can furnish your house while on a small budget or shopping for furniture inexpensively.
Read this article! This how-to article is going over tips on how to furnish an apartment on a budget. Check out these helpful tips: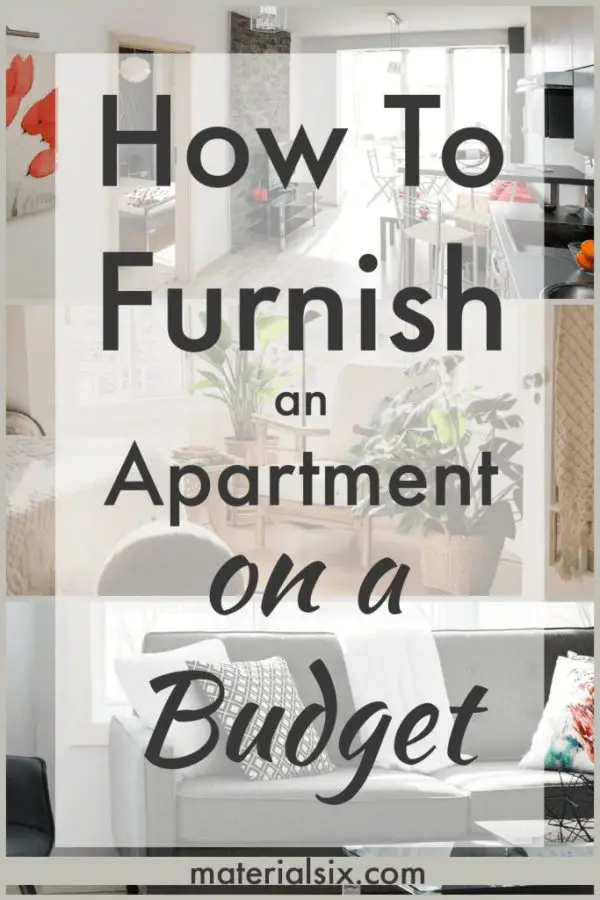 How to Furnish an Apartment Inexpensively?
1. Get Thrifty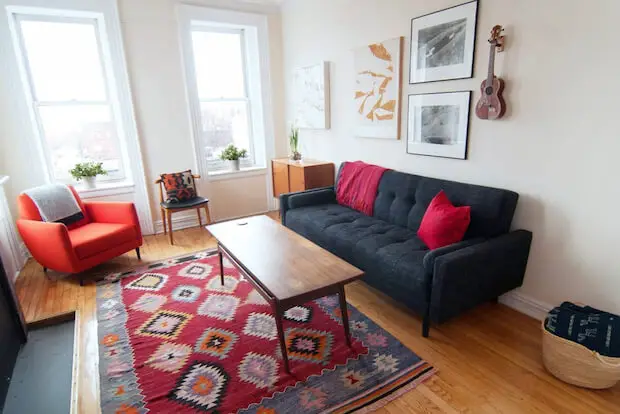 If you don't have money for expensive furniture, you can always get inexpensive furniture through online shopping or convenience stores. Here are a few stores that can help you furnish your apartment:
Thrift Stores: Depending on where you live, you can find second-hand stores. Examples of good second-hand stores include Habitat for Humanity Restores. This store receives donations from people and resells the products at a low price, making it a cheaper way to get furniture.
Craiglist: Craiglist is the biggest online marketplace in the US. You can always find used furniture from people or if you are lucky enough, you can find furniture for free. The only downside with using Craiglist is that you want to make sure you are not going to get scammed.
Garage Sales: The best way to find garage sales in your area is by downloading this app called Next door App. You will receive notifications from your phone if there are any local garage sales in your area.
Friends and Family: If you are worried that you are going to get scammed online, then you can always make a deal with your trusted friends or family for furniture they don't want.
2. Explore Furniture Outlets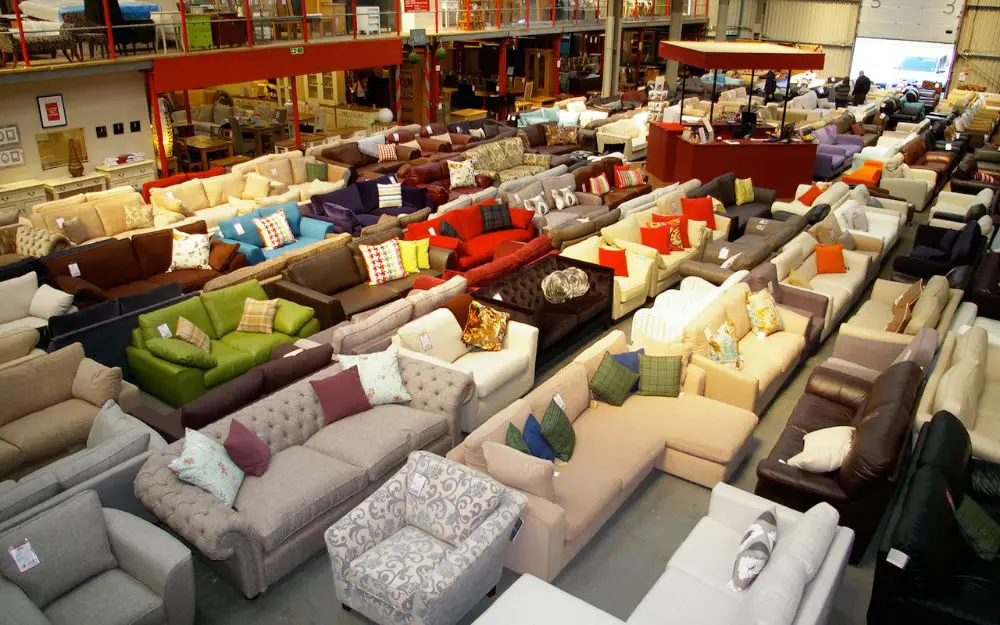 The best furniture outlet on the radar is Pottery Barn. You can buy anything from Pottery Barn like bed frames, living room furniture, and dining room sets.
They guarantee that the furniture they sell has no dents or scratches and even has new items for you to buy.
It might not be the cheapest way, but if you want to ensure the quality of the furniture to be good, then go for Pottery Barn.
3. Check out Stores or Online Marketplaces
Places like Amazon or IKEA are the best places to find furniture at a low price. Target has low prices for furniture like TV stands under $50 or dressers under $20.
You can also check their online store as their online store provides free shipping for purchases that are over $35. IKEA has different furniture for your apartment from your bedroom, bathroom to your living room.
If you are looking for furniture like curtains, throw pillows, coffee tables, or bedroom sets: check out IKEA.
Related: How to Soundproof the Floor in an Apartment
Useful Tips to Furnish Apartment on a Budget
These are some tips for buying furniture and where to find cheap, functional furniture.
But what about when the right time to shop, how to know if the furniture is useful, and how to keep the shopping simple?
When finding out how to furnish an apartment on a budget, these questions are essential when finding furniture. Here are the answers to those questions and tips:
1. Making Furniture Useful
The most important thing about buying furniture is to find functional furniture. If you have a smaller space, it is important to find this type of furniture while furnishing the house.
Finding furniture that doubles in storage is best because you can put more in them and its best to buy a couch that has a bed.
Why is it advisable to get furniture that might cost a little more? The reason is that you want to buy bigger furniture so don't have to get extra furniture which in turn saves you money.
2. Know When to Shop
Don't know when to shop? Most stores have the best sales for new products from April through October each year which means out-of-season furniture is discounted two or three months prior.
July is the best time to buy furniture as stores have huge discounts. This depends on the store, but the best way to find out about good deals, always asks the manager of the store if they have any.
3. Keep it Simple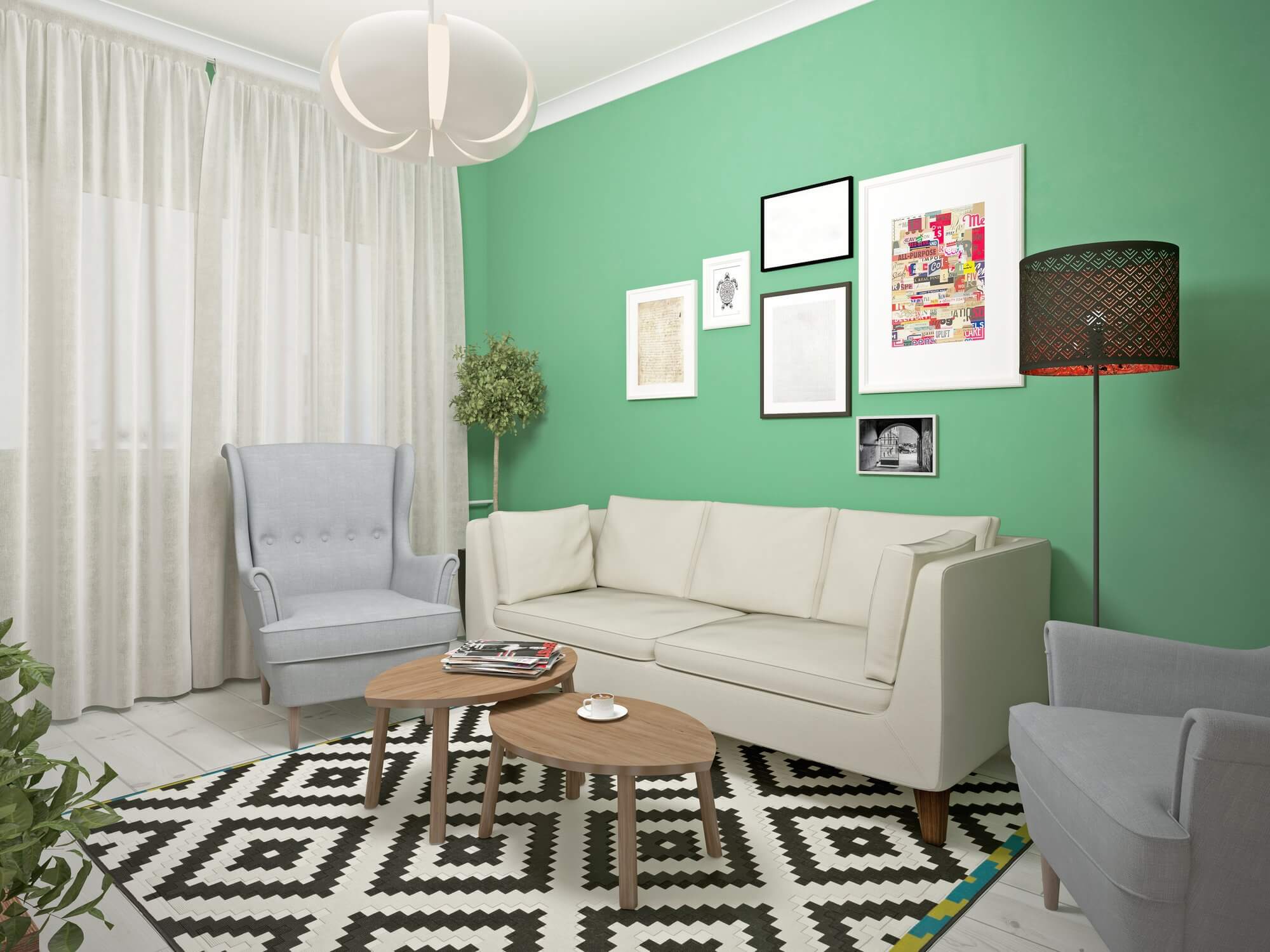 Rather than finding neutral colors, go for the bright colors. You want to find furniture that fits your room and is the same color scheme (ex. if you have a green couch, then go for a green rug).
It's also good to rent a furnished apartment.
***
All these tips are good for people who want to know how to furnish their house on a budget. It might take time to find the right furniture, but with these tips, you can make it simpler and easier.
More Home Improvements Posts & Other Posts You Might Like: