The coastal living room is one of the most popular room decoration themes today.
You do not have to live on the beach as everyone can bring this kind of beauty at home with the following simple tricks and ideas.
Beautiful Coastal Living Room Ideas
1. Modern Coastal Living Room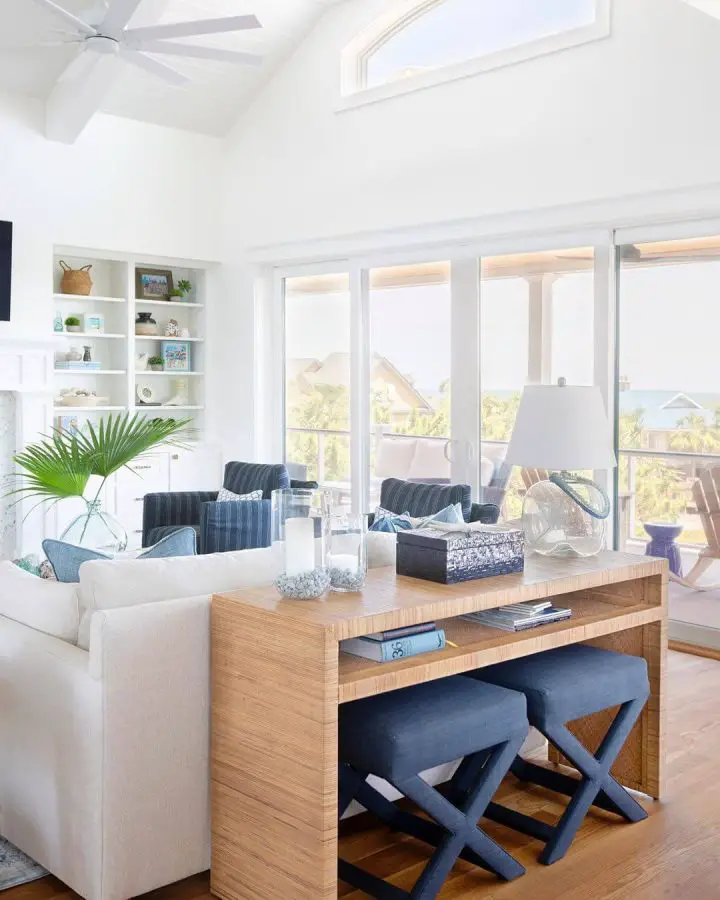 The modern concept is indeed one of the popular themes to adopt in arranging a coastal living room. The use of furniture that is simple and contains bright colors will support a natural and cheerful nuance of the beach.
Do not forget to add sea-themed decorations to sweeten your room.
2. Black and White Coastal Living Room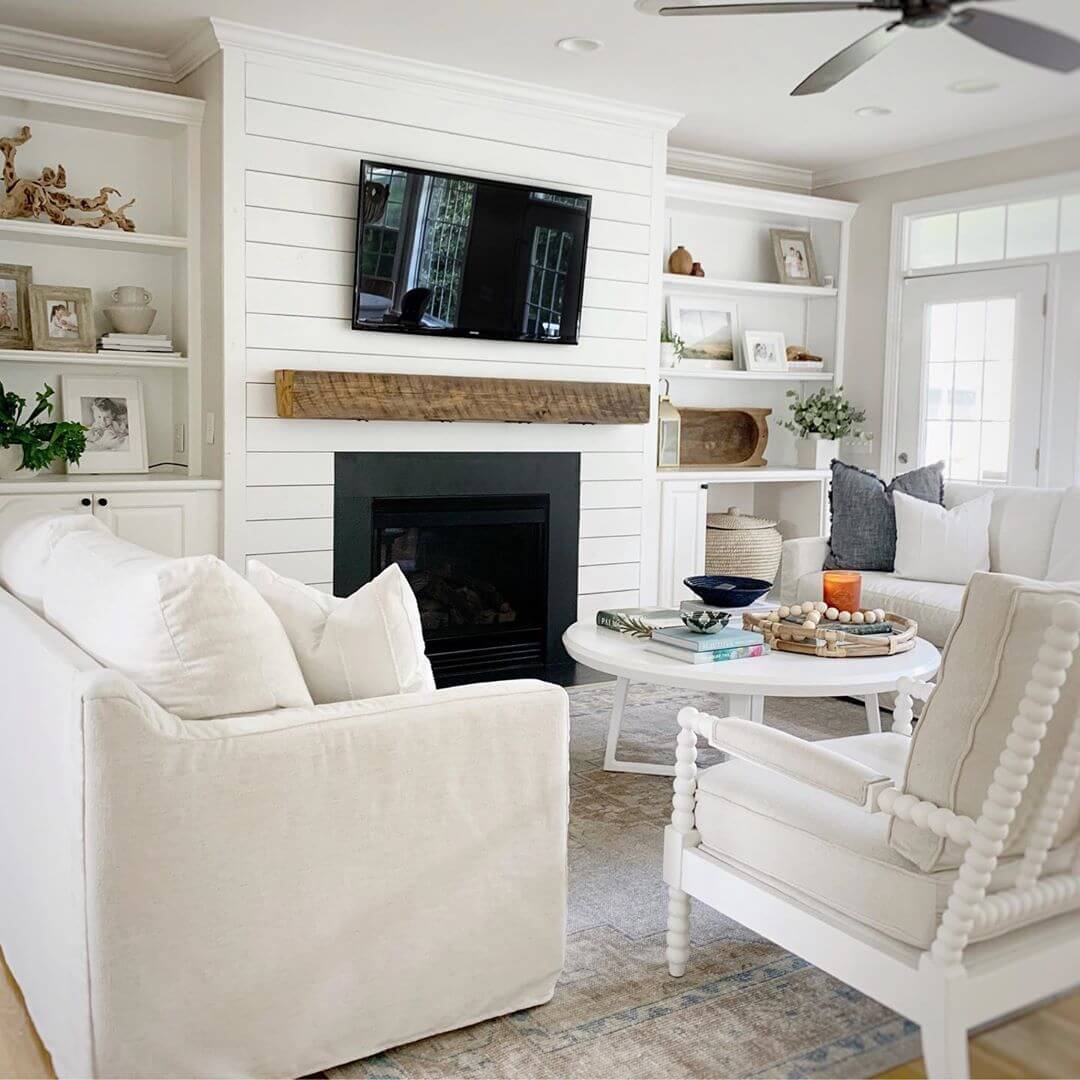 Among the many colors, black and white are a fit combination for any room. Its adaptable nature also makes it easy for anyone to create a simple yet classy feel. You can use it for walls, floors, and furniture.
3. Coastal Living Room in Narrow Space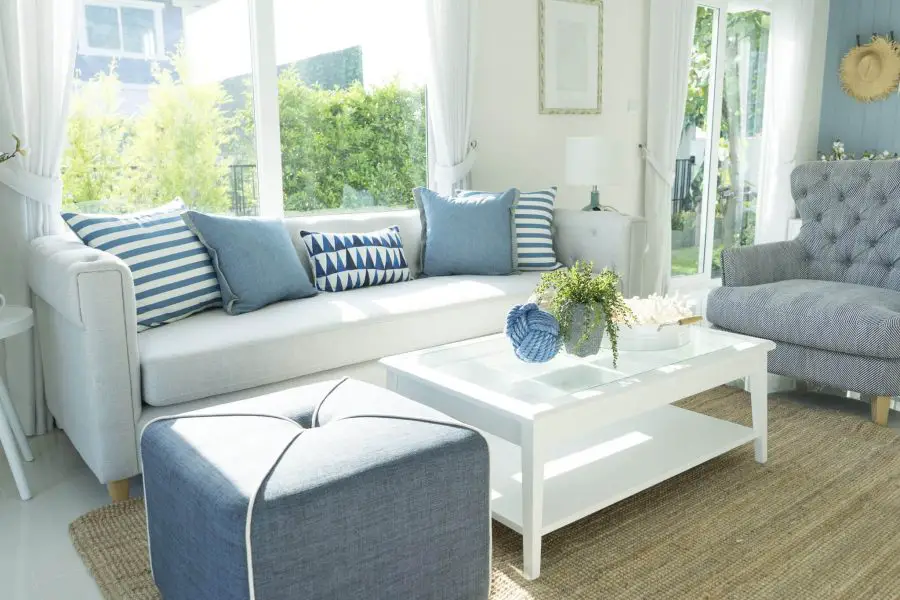 Arranging a narrow room is sometimes tricky. One way is to choose space-saving but versatile furniture.
To anticipate a crowded impression, you can choose bright colors and allow as much light as possible by using lamps or sunlight.
4. Cozy Coastal Living Room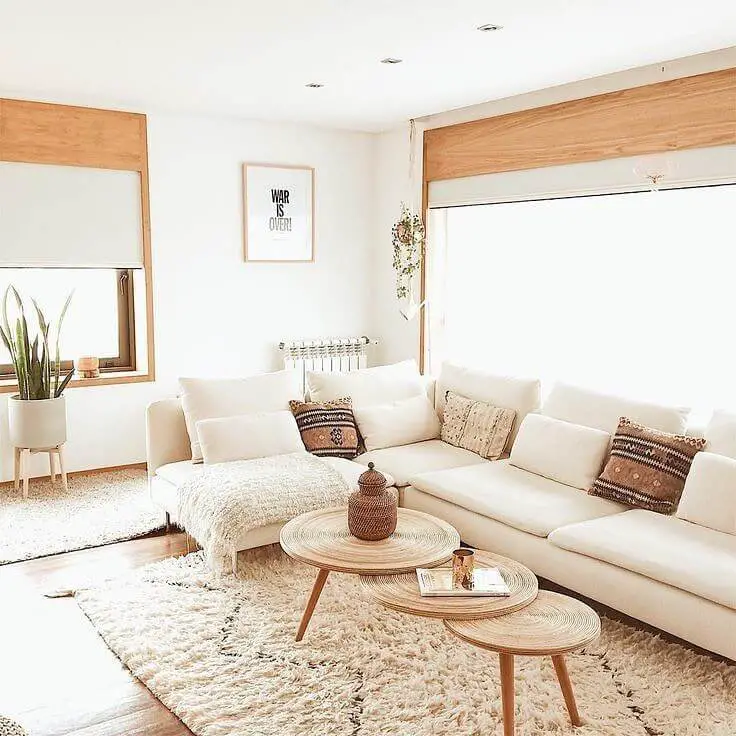 For most people, the beach theme is synonymous with relaxing and peaceful nuances. You can also present that atmosphere in the living room by choosing comfortable furniture or warm color choice.
Do not forget to keep it simple by not placing too many items.
5. Minimalist Coastal Living Room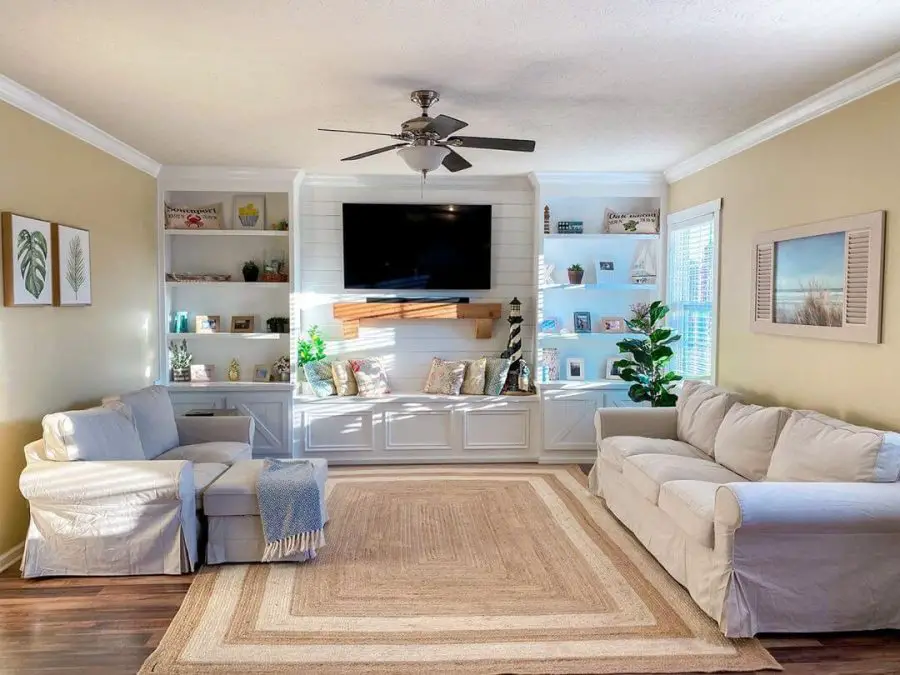 Simpler is better. In arranging a coastal living room, simplicity is the key. You do not need to put in too much furniture, but use those with maximum function.
Thus, there will be enough space that makes residents feel relieved and comfortable.
6. Elegant Coastal Décor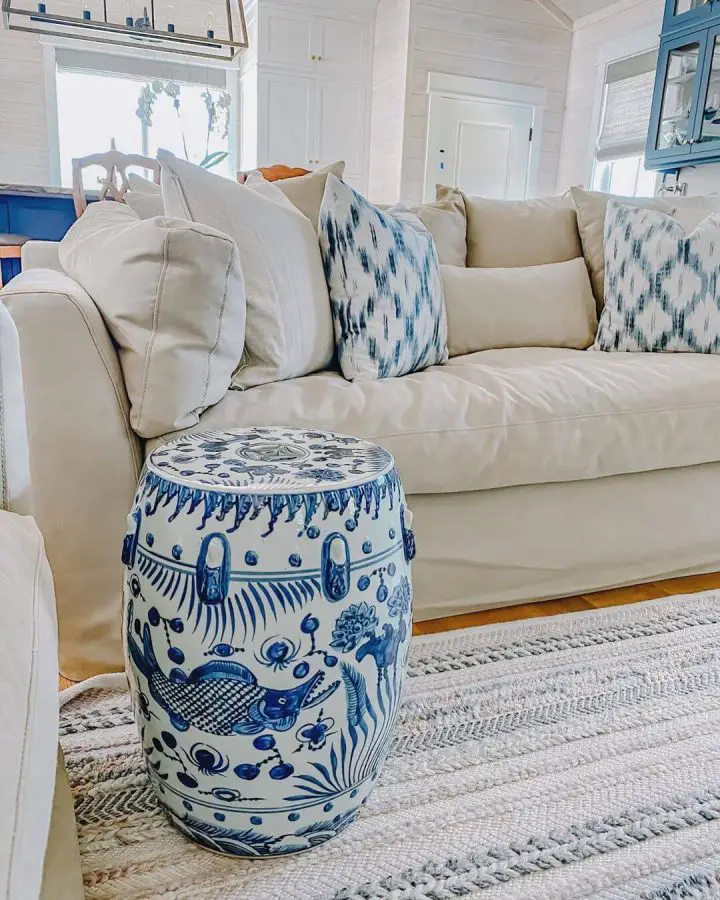 Choosing coastal decor is a necessary thing. Using beach-themed patterns is not prohibited, but you also have to consider their balance with each other.
Please use the right color combination and motifs that do not interfere with the view.
7. Coastal Living Room Furniture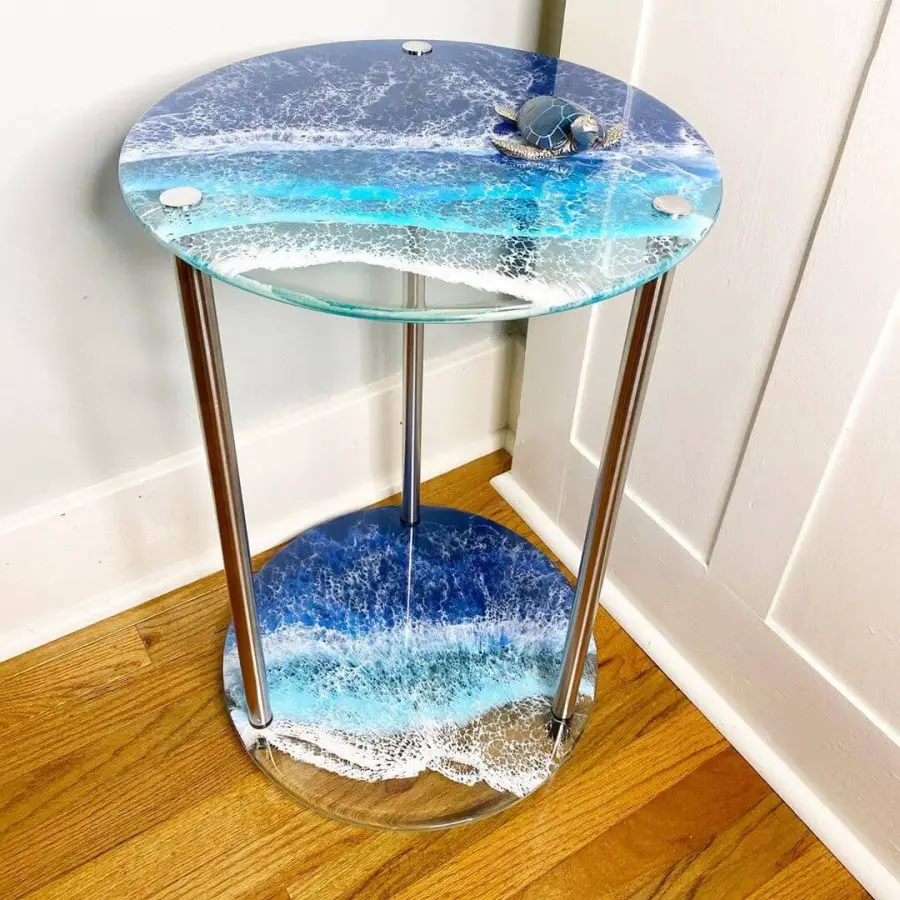 To maximize the coastal nuance in the room, the existence of furniture plays an important role.
You can beautify the room with something specially designed with this theme. Coastal painting on glass or sea-themed decoration might be a choice.
8. Glass Materials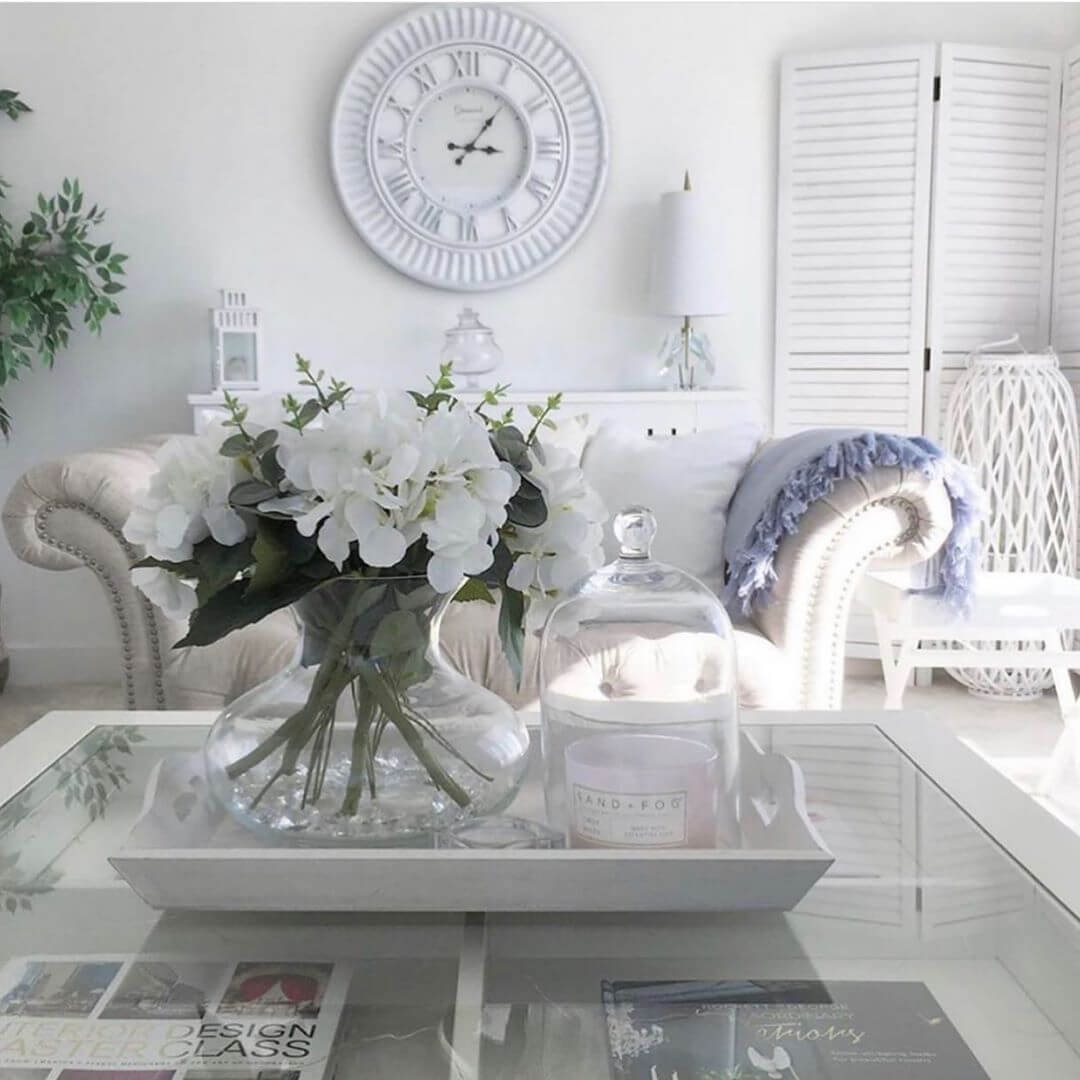 The use of glass materials can also be an option to enliven your coastal living room.
It will remind you of the message in a glass bottle that has been the most popular trinkets from the beach theme.
9. Turquoise Coastal Living Room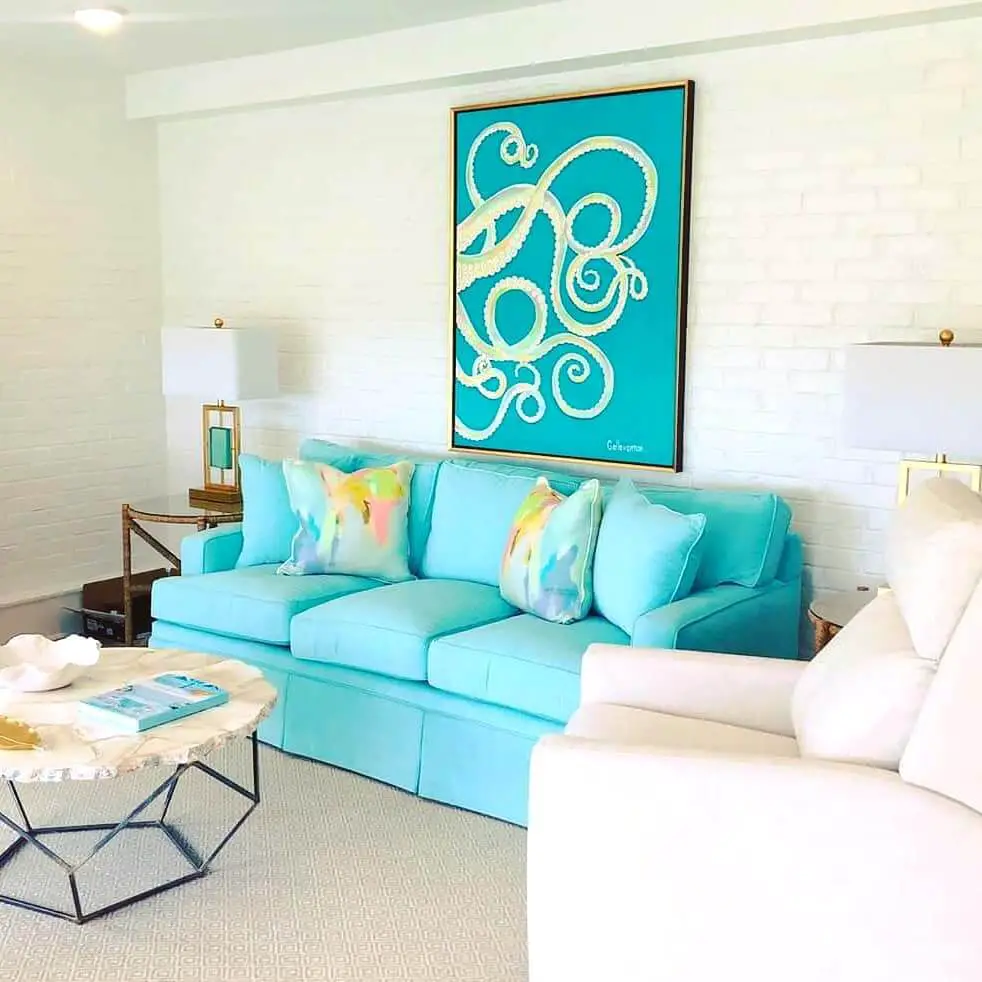 This color is identical to a peaceful and beautiful beach atmosphere. Combining it with other colors is also not difficult because it is adjustable.
You can apply it to furniture, decorations, or walls.
10. The Touch of Rustic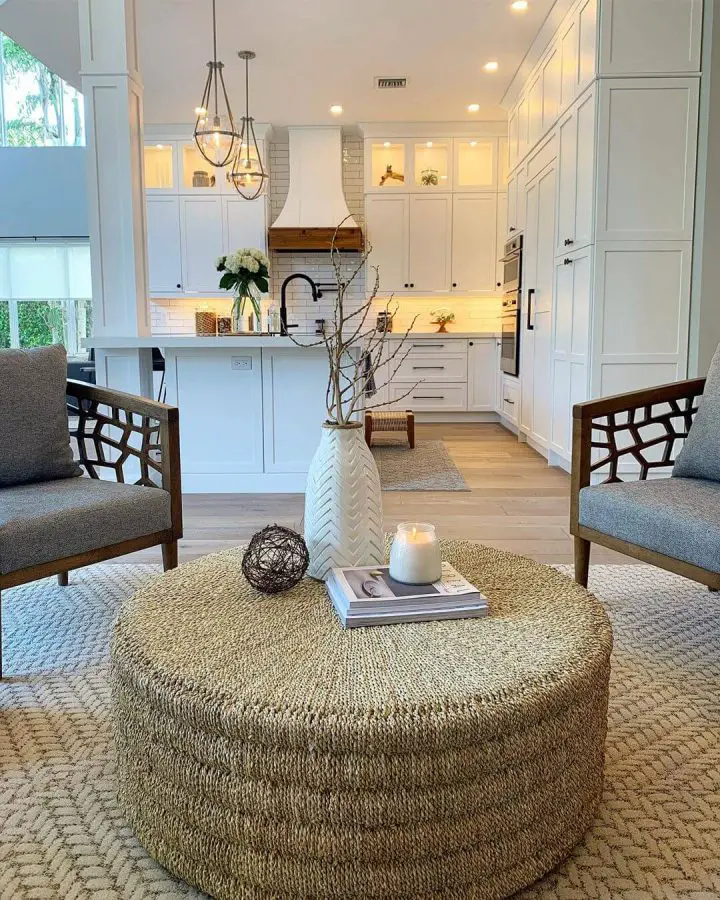 You can also apply a rustic theme to a coastal living room. Try to add furniture or decorations from wood to beautify the room.
Besides that, you can also use brown or green colors to enhance the atmosphere.
11. Feel the Deep Ocean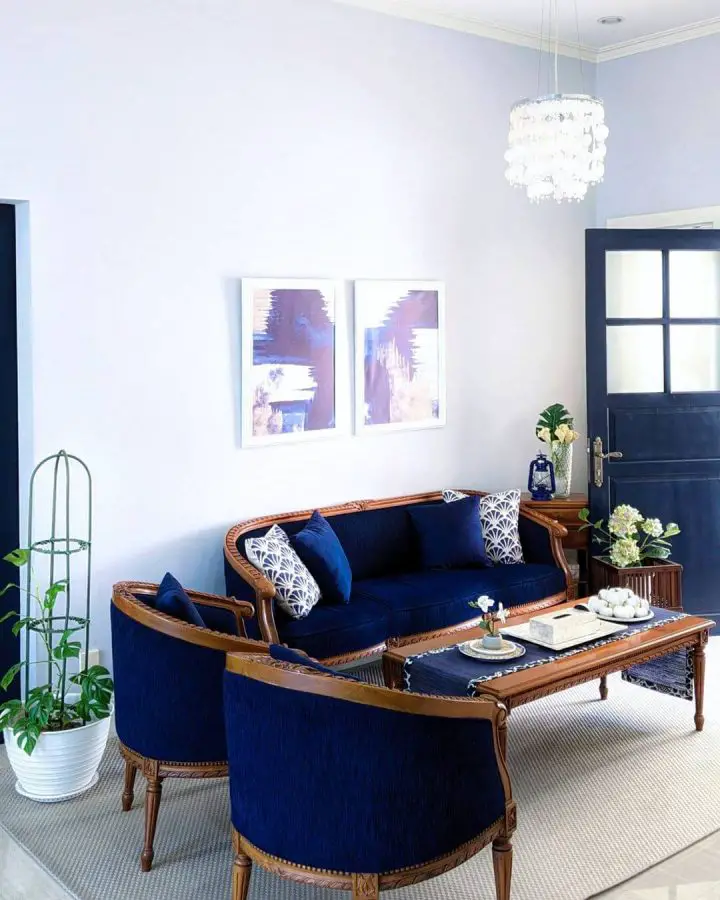 The blue color is indeed a component in shaping the nuances of the sea. If you are a person who likes dark and mysterious colors, a deep-ocean theme can be an option.
The benefit of this nuance is a calm and calm impression that will accompany every moment.
12. Beach Color Palette Living Room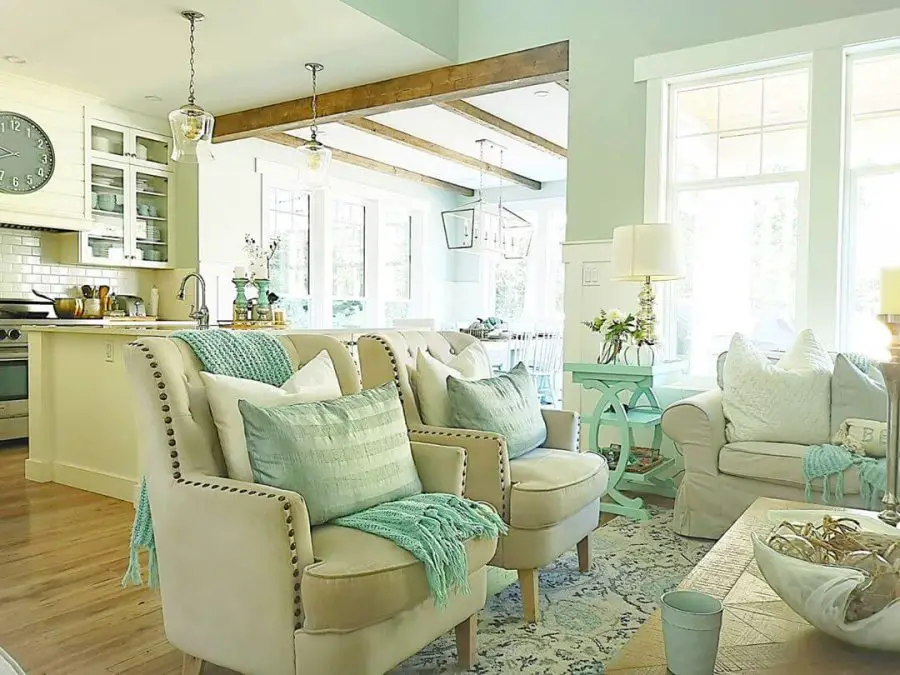 One of the most effective ways to present a beach theme is to use colors that are identical to it.
There are several tones available to beautify the room decor. Apart from white, you can also use blue, teal, turquoise, brown, or other tints to suit your taste.
13. Scandinavian-themed on the Go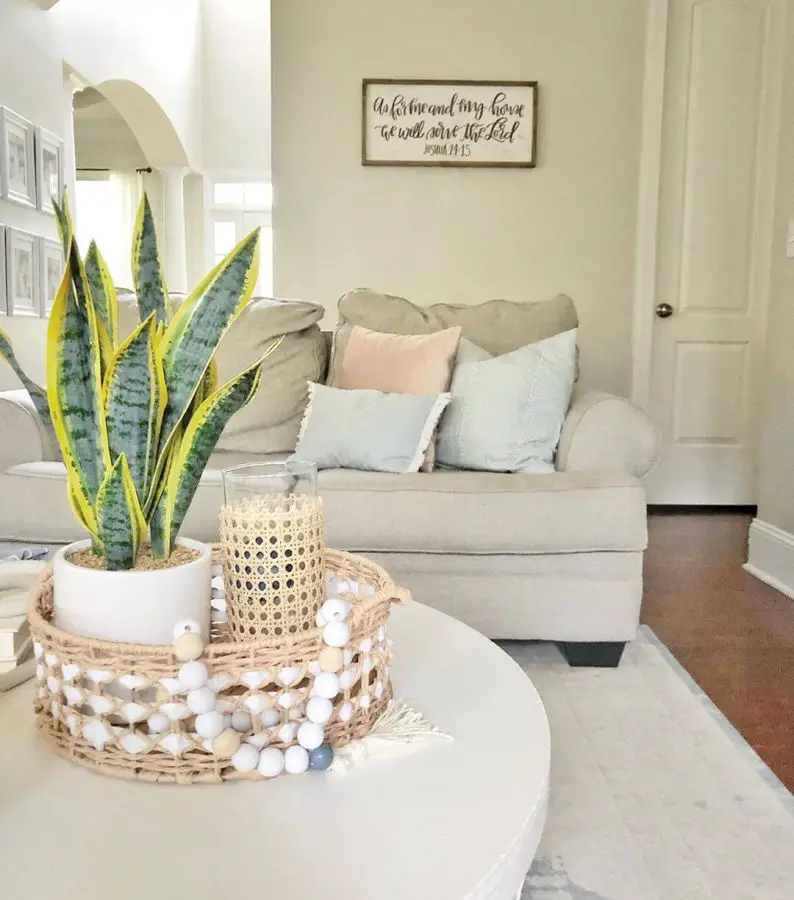 The combination of Scandinavian themes with the coastal can also be an option. The simple and minimalist design will look charming with the sea-themed decorations in the room.
You can even add a rustic theme to beautify the scene.
14. Make It Simple with White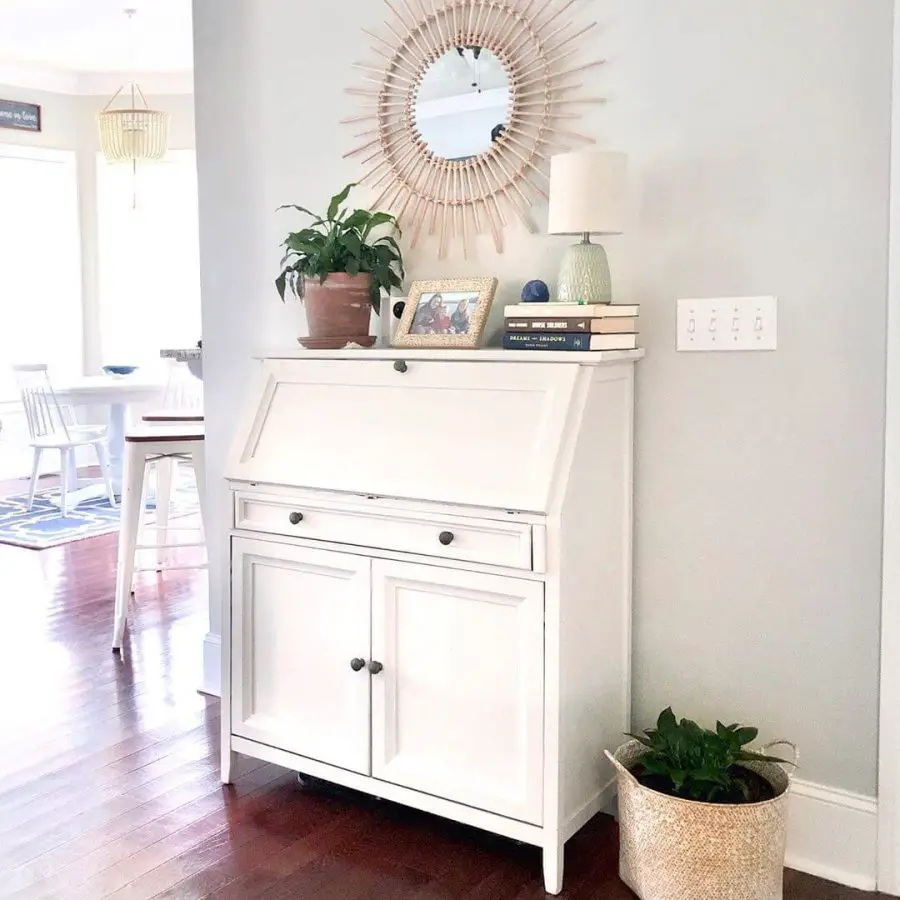 White has a very high degree of flexibility. It is easy to match with other tones.
When standing alone, this color also gives a broad, simple, yet classy feel. Therefore, you can use it as a decoration option.
15. Wooden Materials on the Spot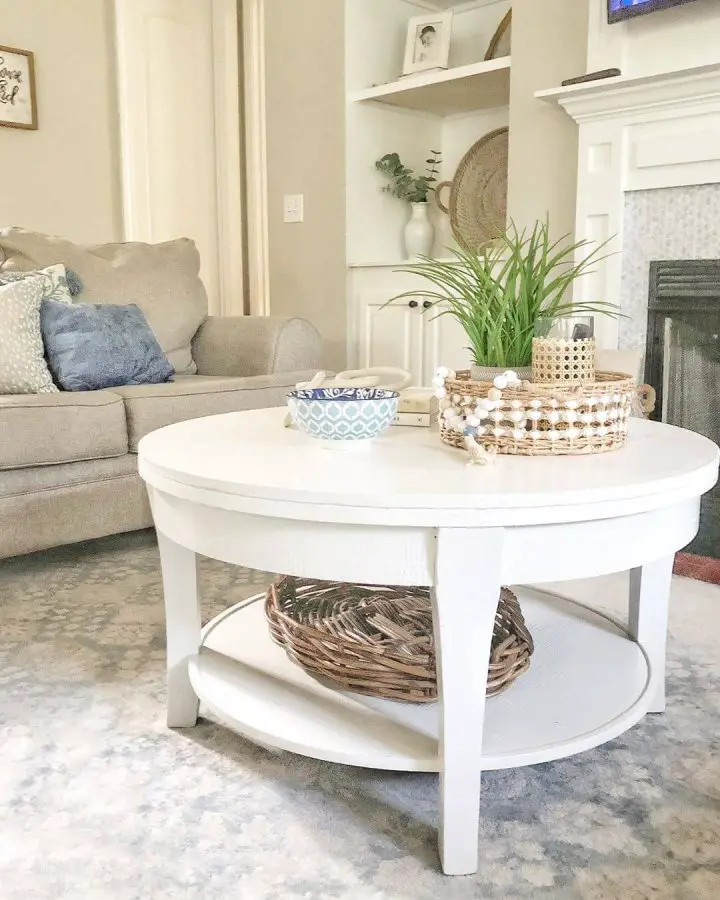 Using wood is not always identical to rustic. Over time, this material is also adjustable for other concepts, such as modern.
With the right arrangement, you can make it the best choice at home.
16. Beach Style Living Room Furniture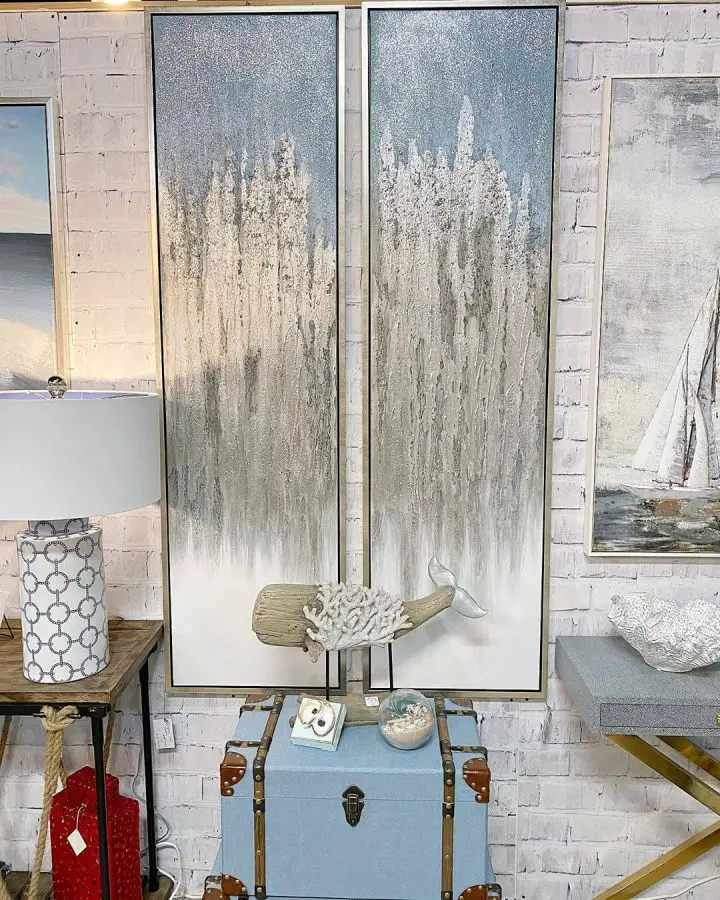 As explained above, furniture selection is a component to consider in spatial planning. For a beach theme, you can choose objects that contain a supportive pattern or color.
Do not forget to make the right arrangement so that the space feels comfortable.
17. Beach-themed Living Room on a Budget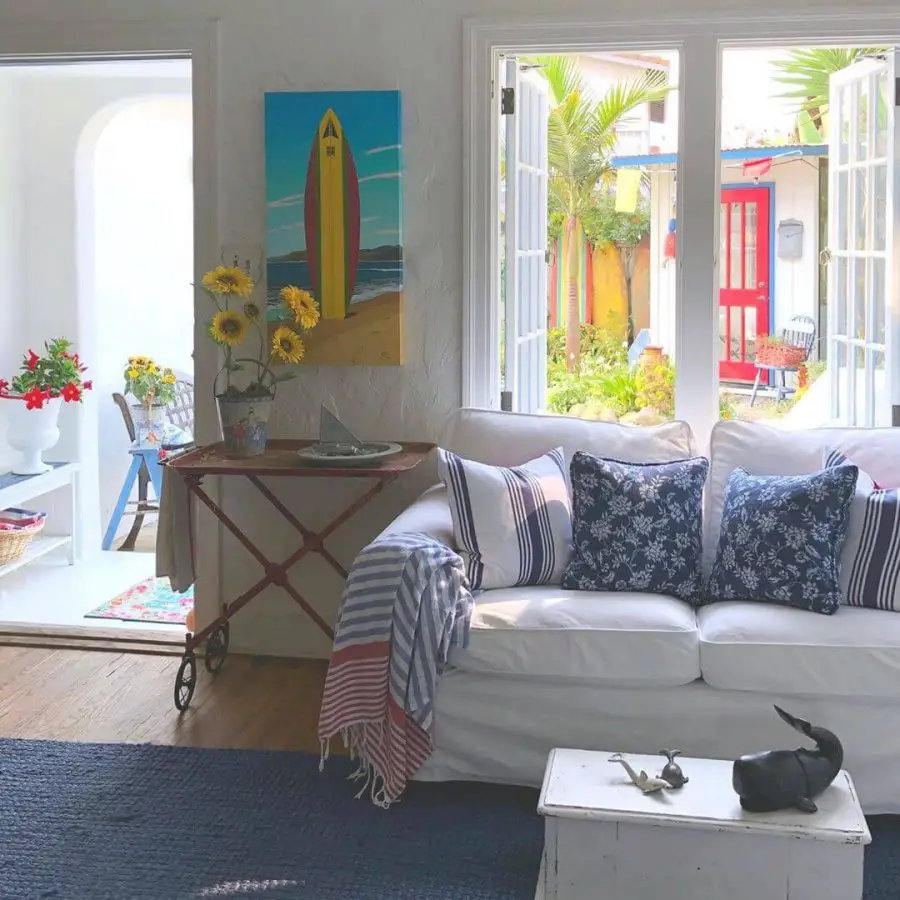 Another nice thing about room decoration is that you do not always have to spend a lot of money.
There are many easy tricks to beautify a room with affordable objects. Simple wall decoration or a flowerpot alone can help lift the mood.
***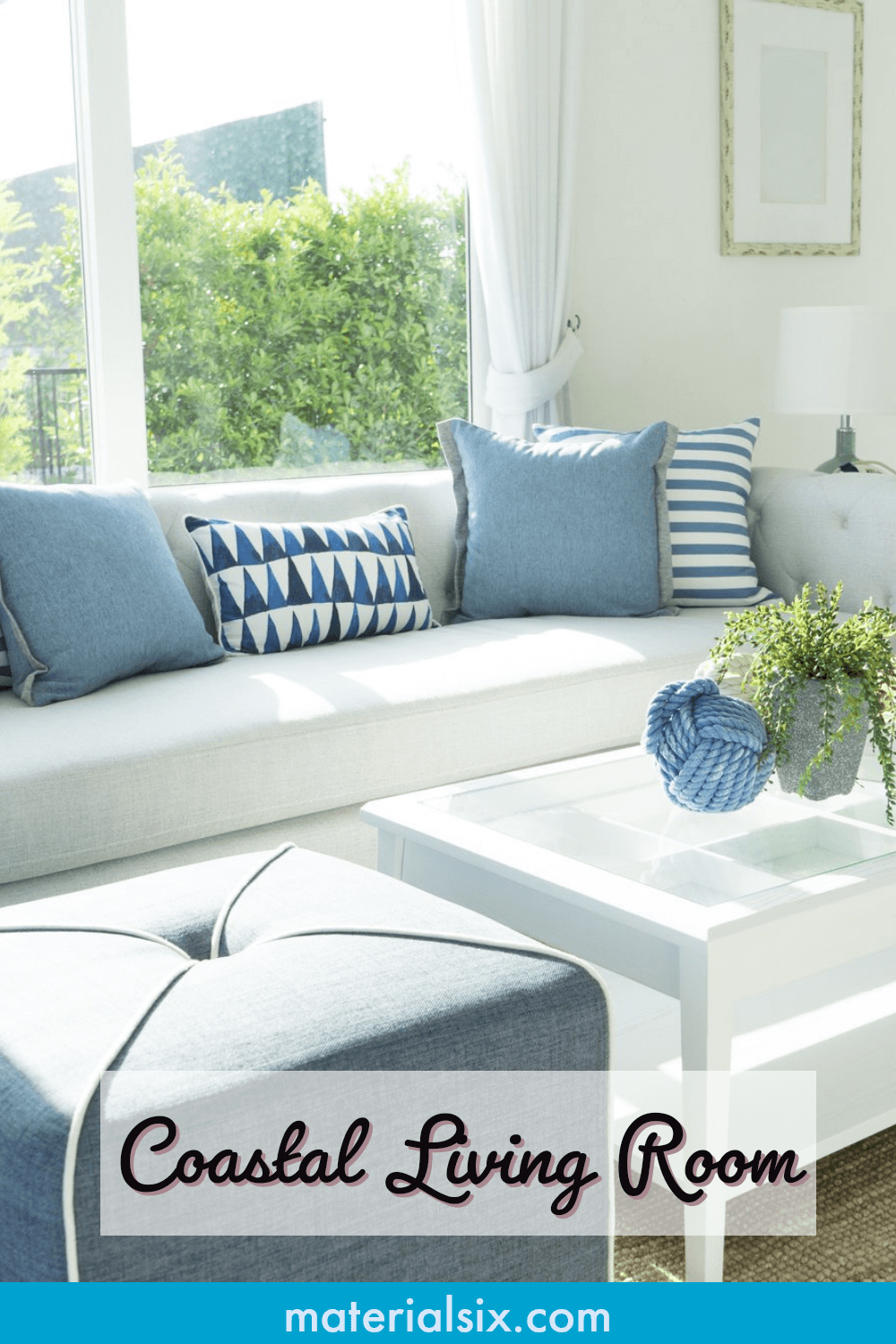 Those are some recommendations to create a beach atmosphere at home. If you are still not sure enough, try to check the reference for coastal living room ideas on Pinterest shown on the website. Find the best decoration for your home!
More from Materialsix.com: