Here's a handy collection of 33 DIY plant stand ideas you can try. If you're looking for something a little different, you've come to the right place.
What influence do the DIY plant stands bring into your house? This living creature gives a breath to your house.
Thus, the existence of creative indoor plant stand ideas can make your home more vibrant and more alive.
Furthermore, you will find your quality getting better when you present the indoor plant. Let us embrace nature and make them blend nicely into your house.
Therefore, this article is going to present many creative DIY plants stands you can make this weekend.
Do not worry! Even beginners can do these homemade DIY plant Stand ideas. Choose some designs that suit your needs and style. So, check these designs out!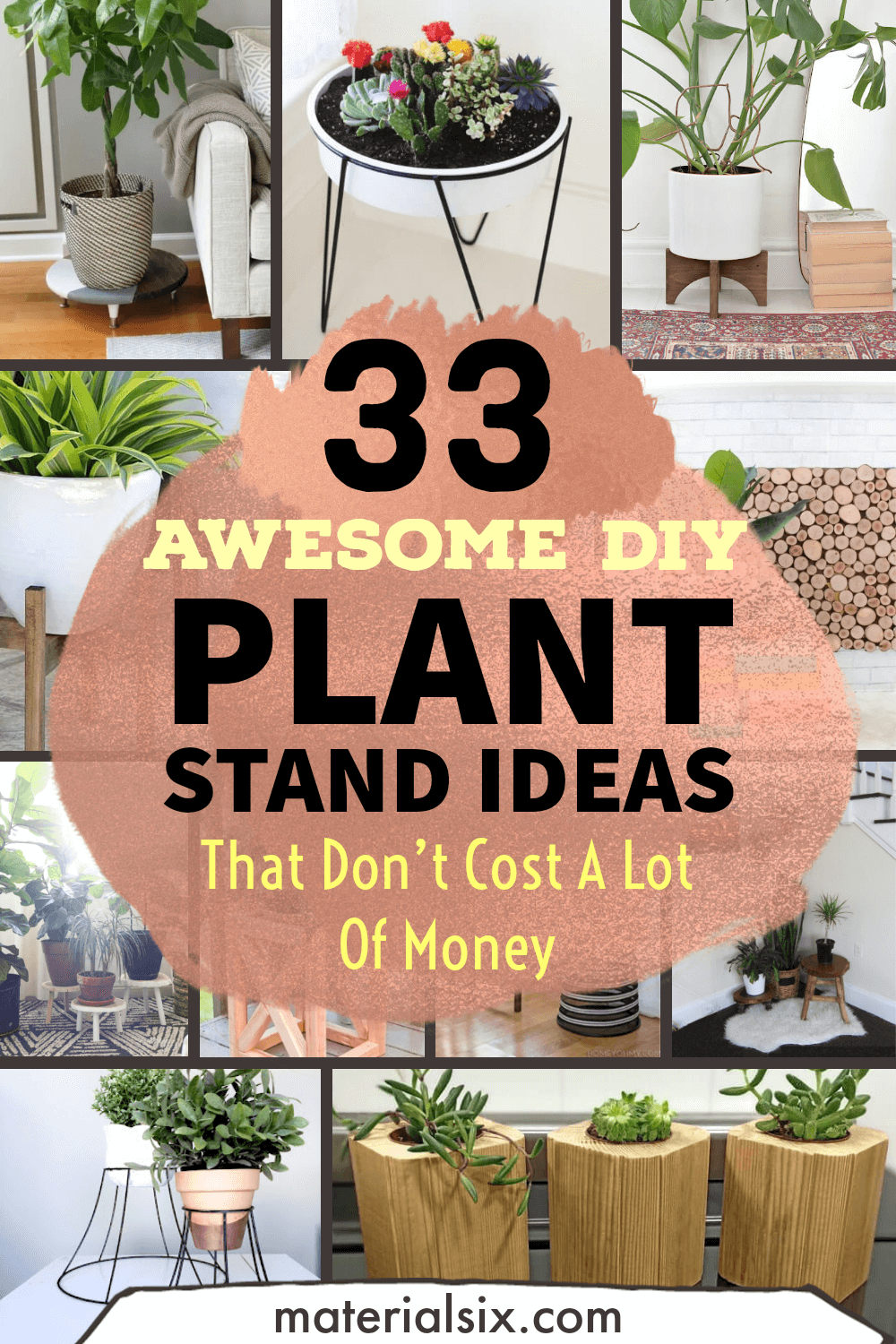 DIY Plant Stand Ideas
DIY plant shelf ideas are easy to make as long as you have gotten the idea. Hence, if you feel confused about how to start, we will give you inspiration for indoor plant stand ideas.
1. Easy Wooden Outdoor Plant Stand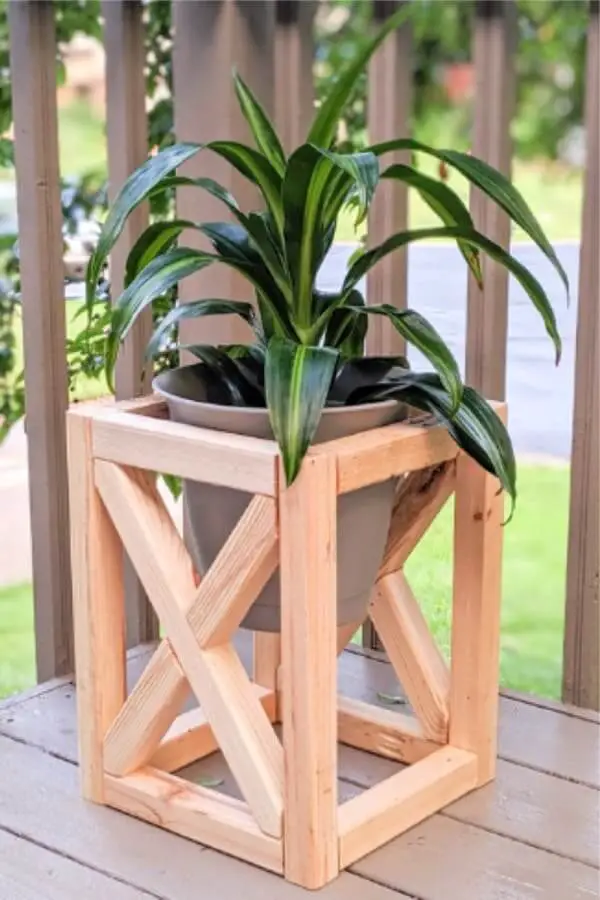 You can make use of the repurposed pallet and create a wood plant stand handmade from this material. Let the pallet be bare.
Thus, it will enhance the natural atmosphere of your terrace.
Additionally, the plant stand is a warm welcome for any guest who enters your house. It makes your home friendlier and fresh.
2. DIY Indoor Plant Stand from Trash Can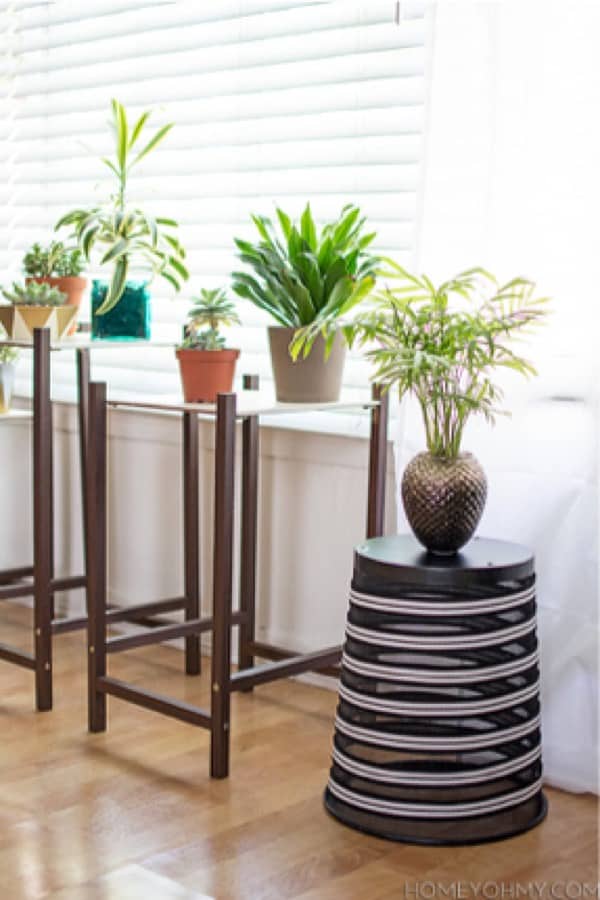 Somebody said that one man's trash becomes another man's treasure. Then, how about making it happen to yourself?
This DIY plant stand idea is a trash-ure! Therefore, if you have an unused trash can at home, you can clean it and make it a friendly plant stand.
3. Simple Plant Stand with Recycled Books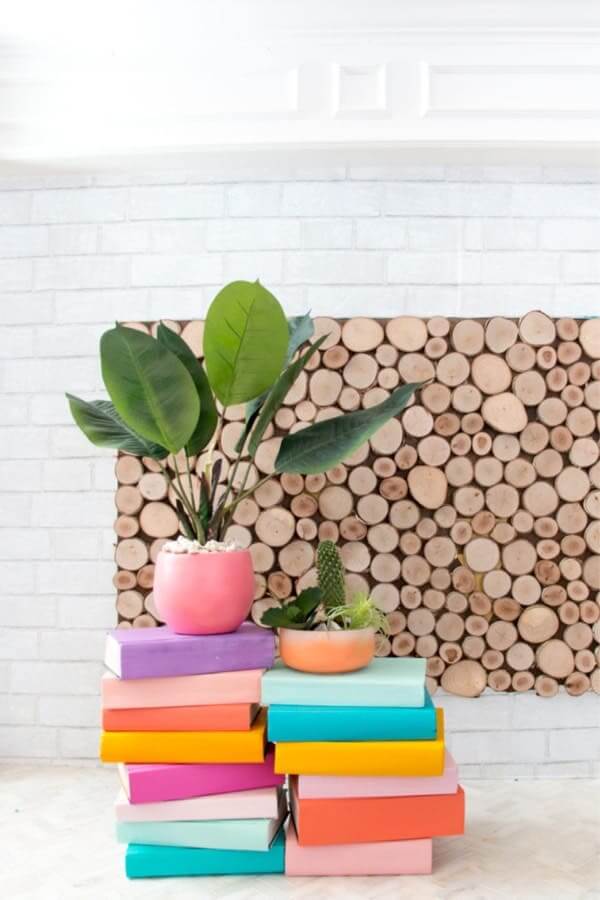 A bookworm will love this idea for good. Indeed, this upcycled book planter stand is a good idea to save your money and save space.
If your bookshelves are out of space, this idea is a way out.
Moreover, if you have a bunch of thick encyclopedias that you never read again after your graduation day.
4. DIY Wood Sliced Plant Stand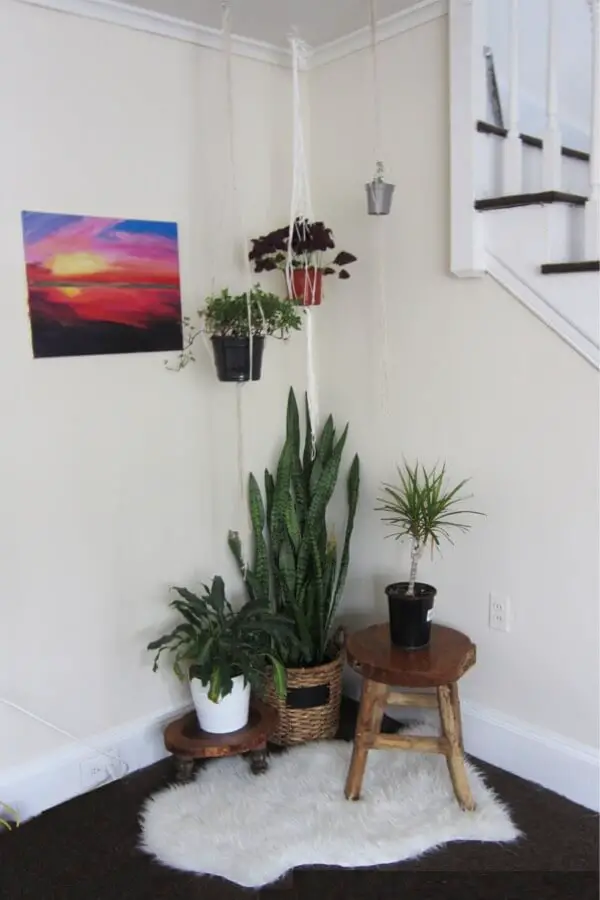 Not only a man who can sit on the wooden bench. Likewise, even your plant loves to stand in this homemade plant stand.
The wooden bench makes your plant collections look more stunning. Further, this is the way to make them get the spot they deserve.
5. Painted Wooden Planter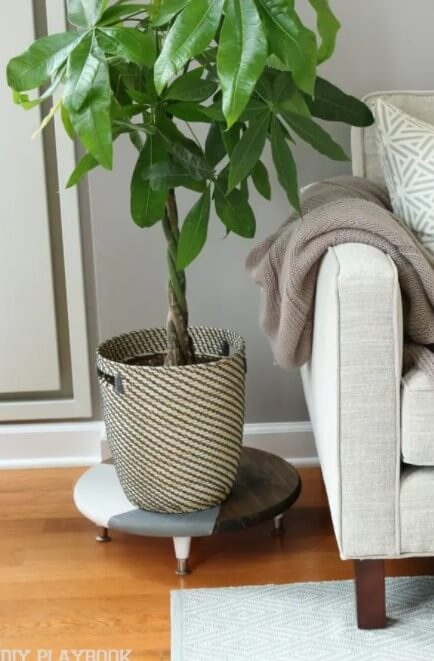 If you have a bare rectangular wooden plank, you can make it more interesting with your creativity.
Likewise, this boring wooden plank becomes more attractive with the colorful shade from your color palette.
6. Classic Curved Planter Stand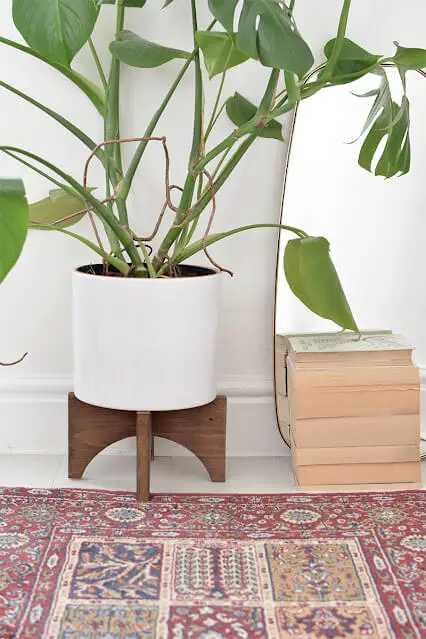 This three-legged mid-century wooden plank spread the contemporary sensation. Also, it makes your house look humbler.
Furthermore, enhance the look to be more attractive by adding the vast indoor plant with lavish green leaves.
7. Indoor Plant Stand Ideas with Wooden Bench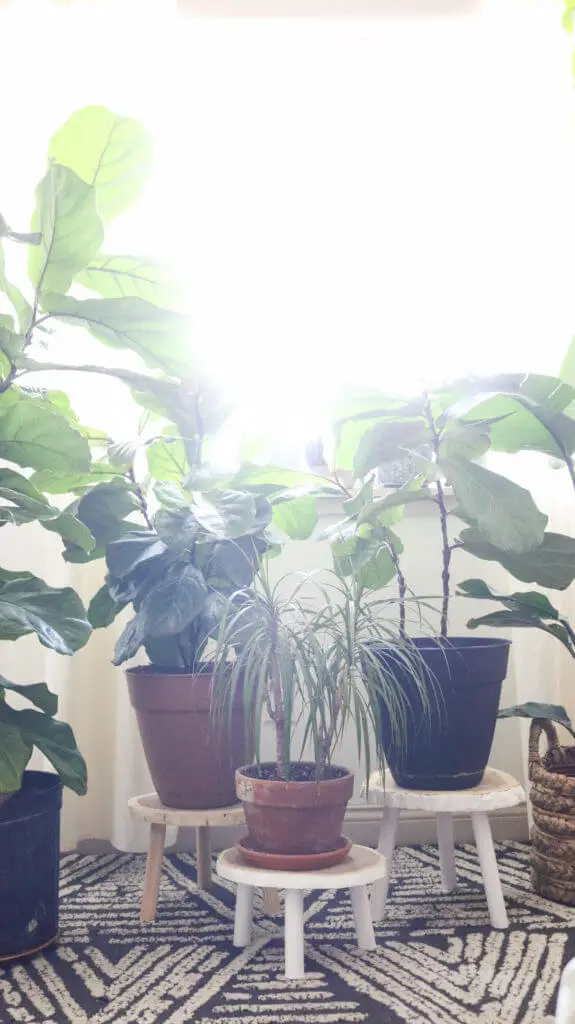 How we love white shades. Well, this hue perfectly works in a narrow space. Moreover, it creates a more significant impression in the room.
And if you want to make your narrow space look more relaxing, let us try these indoor plant stands.
8. DIY Wooden Pot for Succulent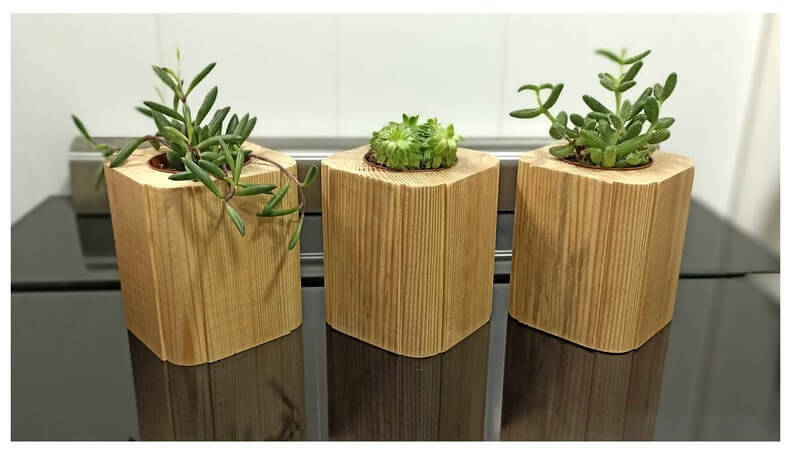 Besides the concrete, wood is also the best match to the succulent. Besides, wood makes the succulent look more artsy and humble.
Further, the wooden pot features a rectangular shape with a circular hole and contemporary pattern. So lovely.
9. Concrete Plant Stands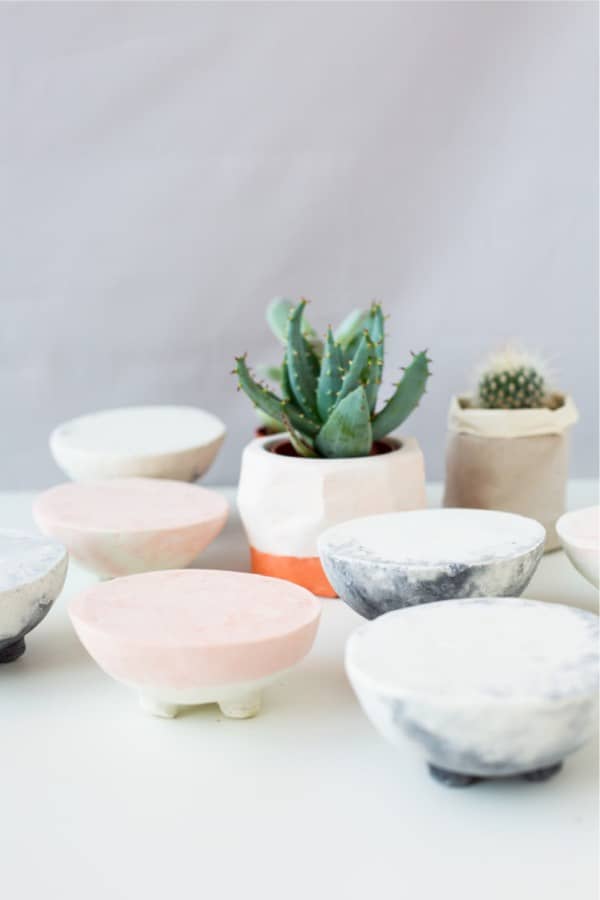 Concrete never fails. Also, it conveys a more minimalist and artsy nuance. In addition, it is strong enough as the planter stands for succulents.
Moreover, they come with two significant elements when you want to create a bohemian or minimalist theme in your house.
10. Cute Cactus Mini Garden Plant Stand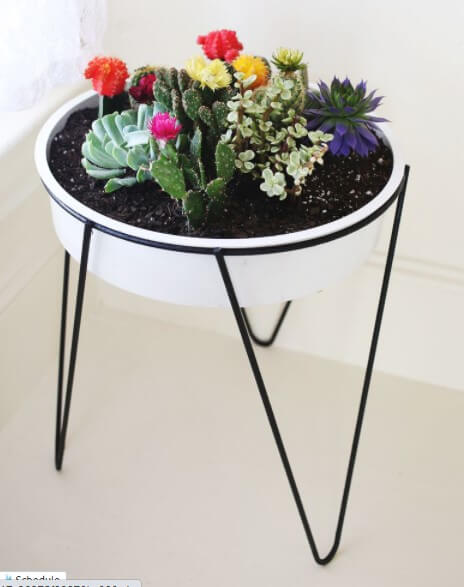 What is your breakfast? Me, a plate of cactus!
Furthermore, we love the idea of how this planter makes the cactus look more delightful! It does not taste good, but it looks lovely!
Interestingly, this cactus plate is a nutritious view for the eyes of the guests who come into your house.
11. Easy Plant Stand with Metal Lampshade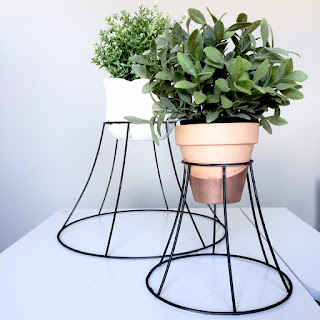 The hollow metal lamp shade plant stand is the best pair to a narrow room. Also, it creates a more modern atmosphere.
However, if you are confused about what kind of home decor theme might suit your place, let us start with this simple one.
12. High-end Plant Stands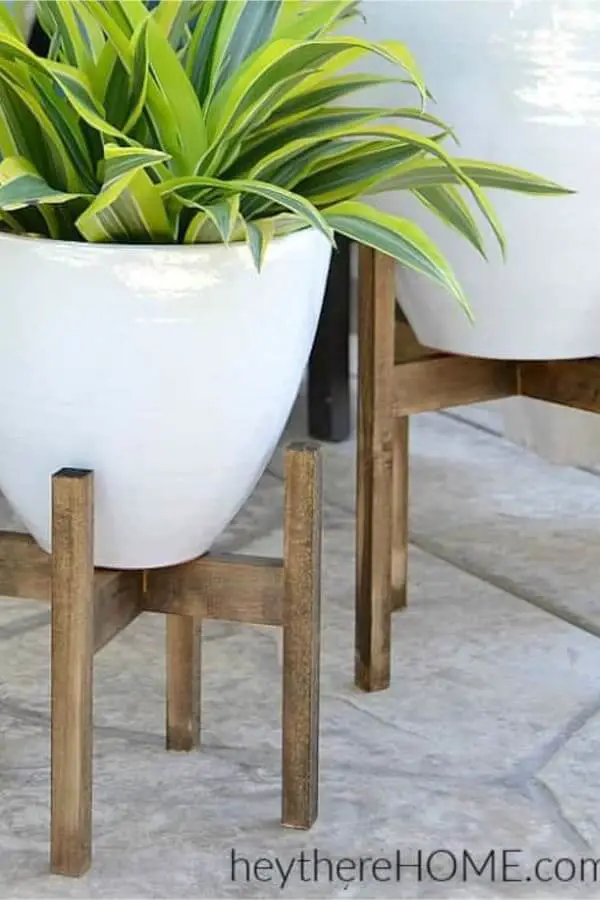 The deciduous Elm tree is known for its strong wood. Besides, this material possesses a dramatic dark color.
Therefore, featuring your plant with these plant stands will make your house look more natural and more aesthetic.
13. DIY Vertical Planter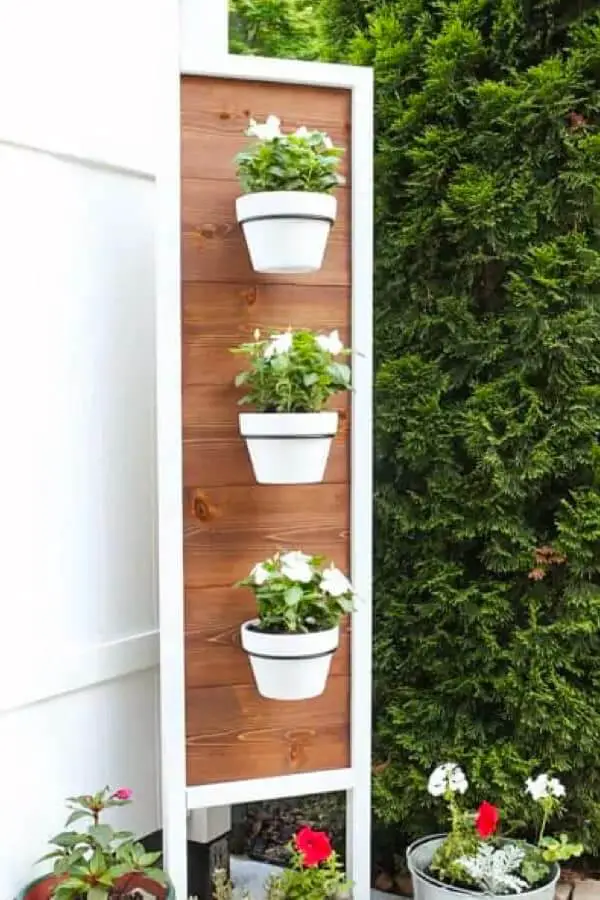 Are you running out of space? Hence, this design will be great for you.
Vertical plant stands give a natural impression in your home without having to spend a lot of space.
Moreover, you will love how it transforms your home into a warm and welcoming one.
14. DIY Chalkboard Hanging Planter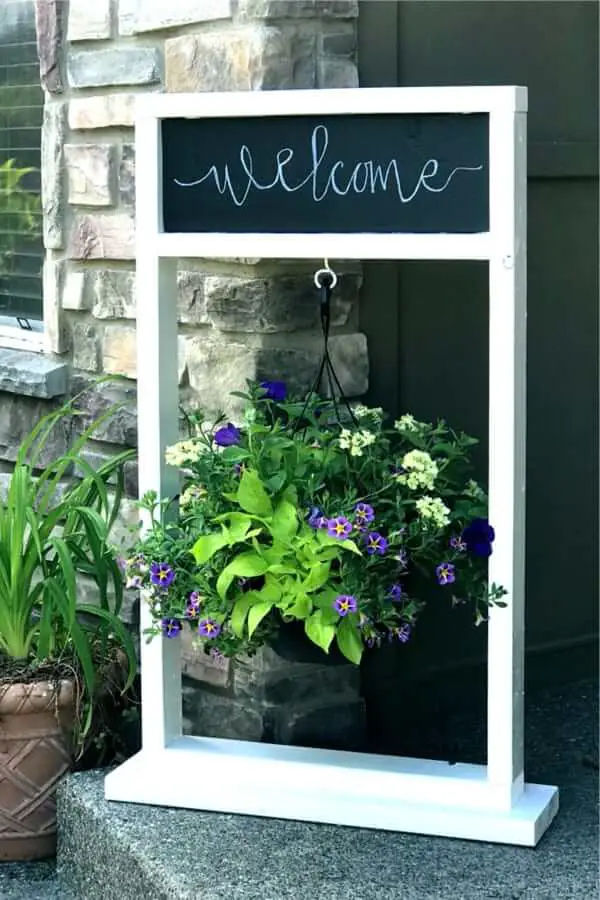 When it comes to welcoming guests, this idea might be a sweet way. Further, with chalkboards and floral decorations, your family and friends will feel more special.
Besides, visually, they will be spoiled with a combination of green plants and artistic flowers.
15. Hexagon Plant Stands with Unique Carving Designs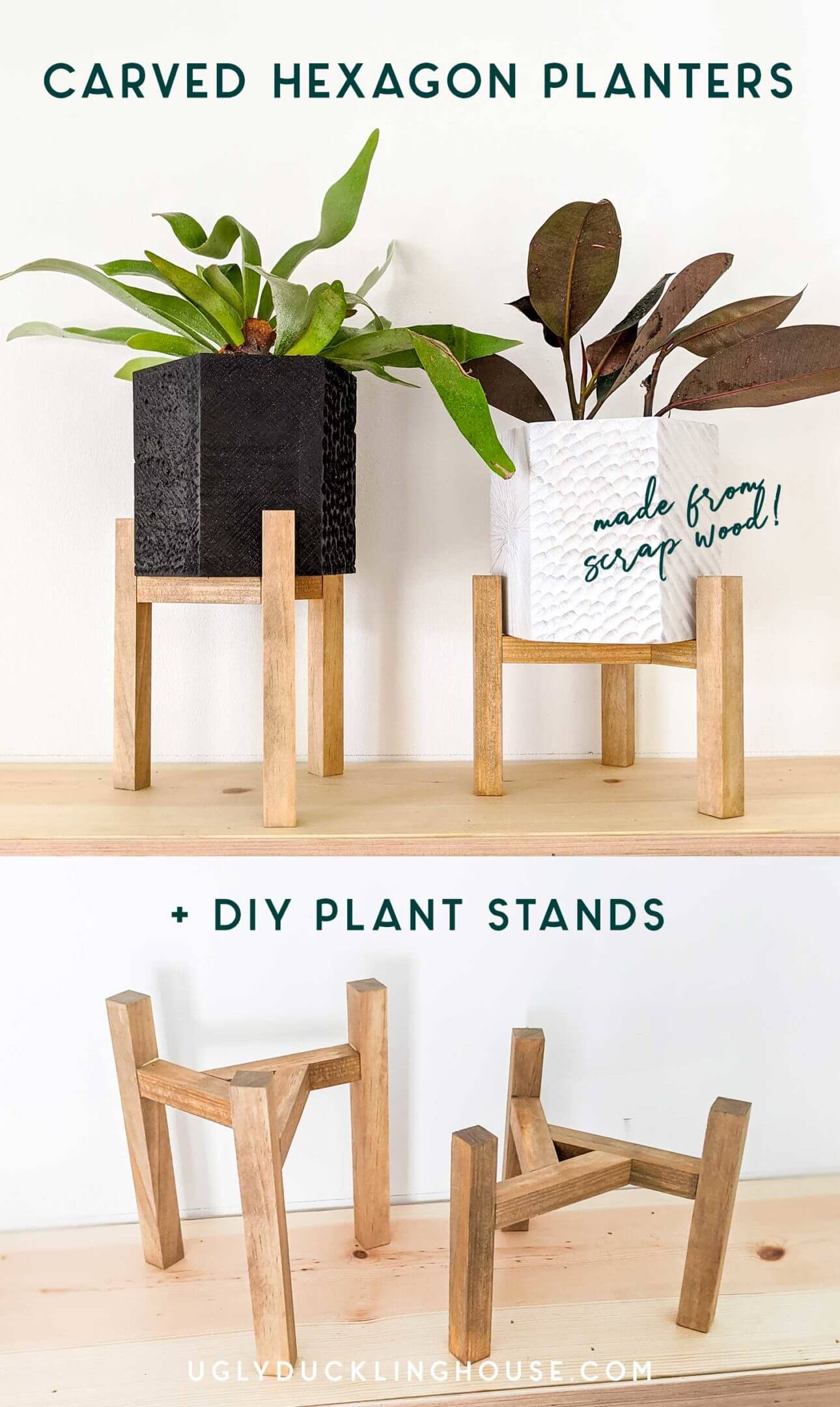 The three-legged carved hexagon planters suit the tiny cutie pots. Also, they add a unique touch to ordinary small indoor plants.
Then, you can pick two pots in different shades.
16. DIY Pastel ColoredCactus Plant Holders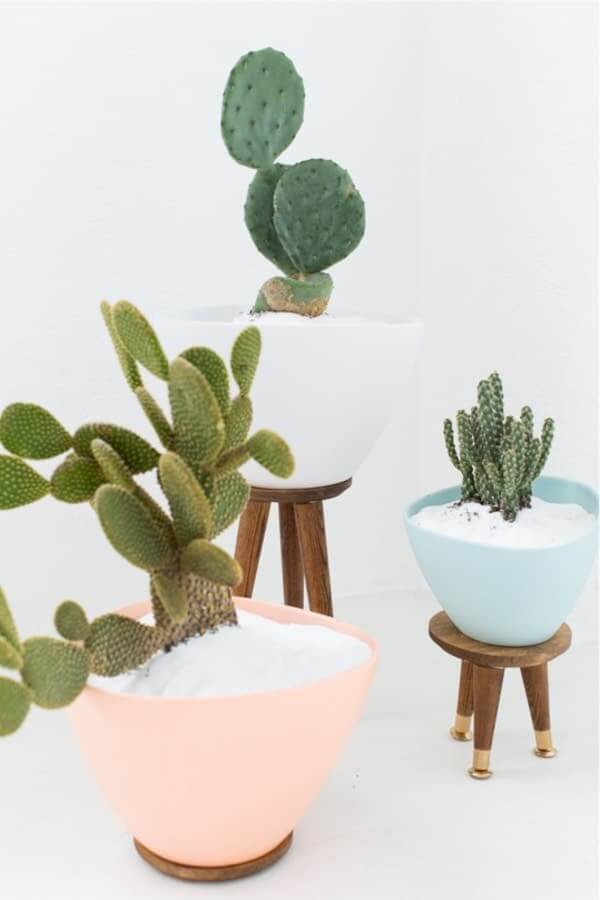 These mid-century planters possess bright and soft shades, which bring a warming ambiance to your house.
Interestingly, they are also perfectly suited to the narrow space. Additionally, these cute planters create a more significant atmosphere.
17. Chopper Hairpin-Legged Planters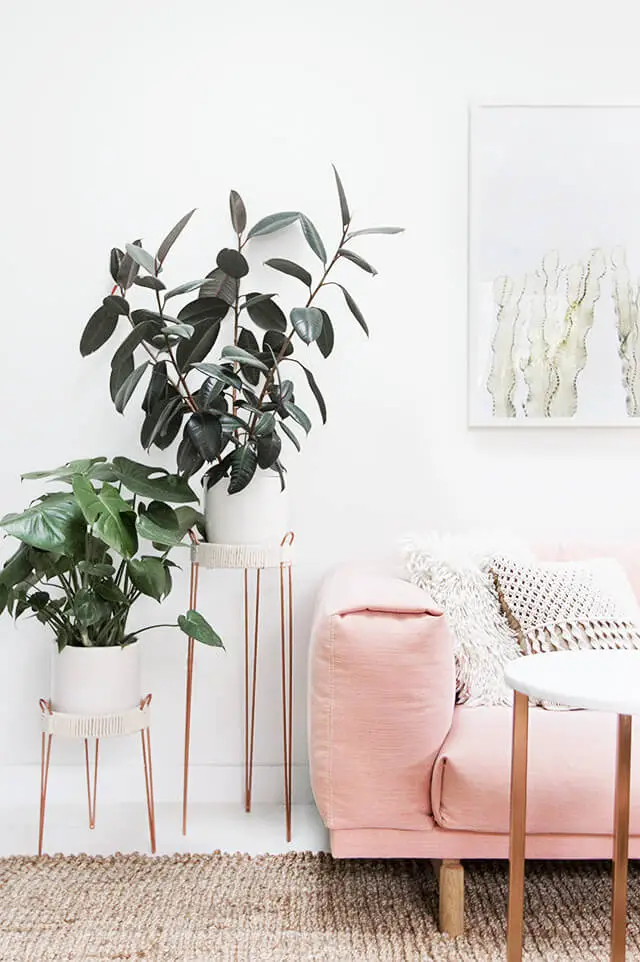 The skinny-legged Hairpin Copper Leg Planter stand is a mesmerizing touch to your living room. Also, it conveys a more minimalist ambiance
Furthermore, this modern design makes you feel so warm.
18. DIY Farmhouse Planters for Terracotta Pots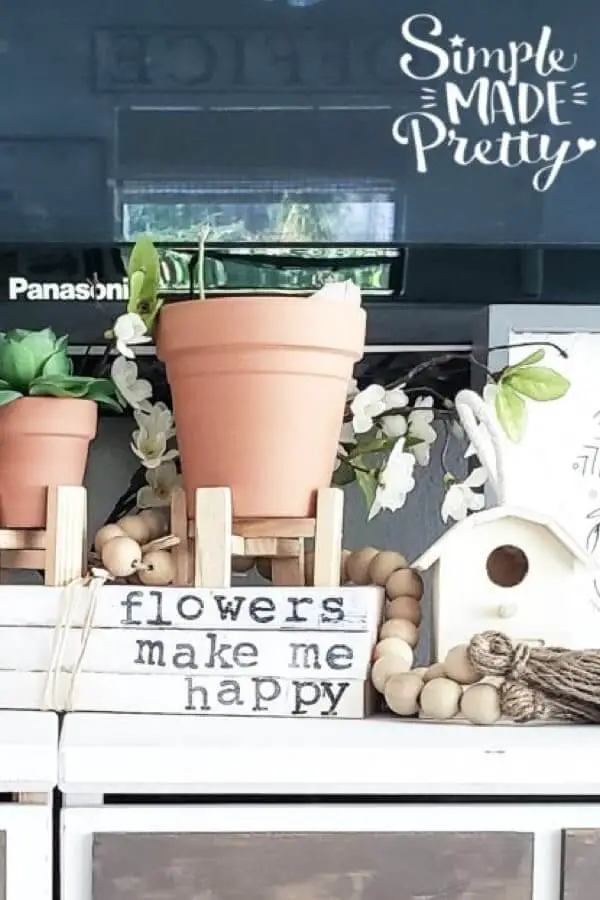 The Dollar Tree plant stands are just gorgeous to put in your tiny backyard. Thus, you can enjoy the natural sensation inside your house.
19. Easy-build Wooden Planters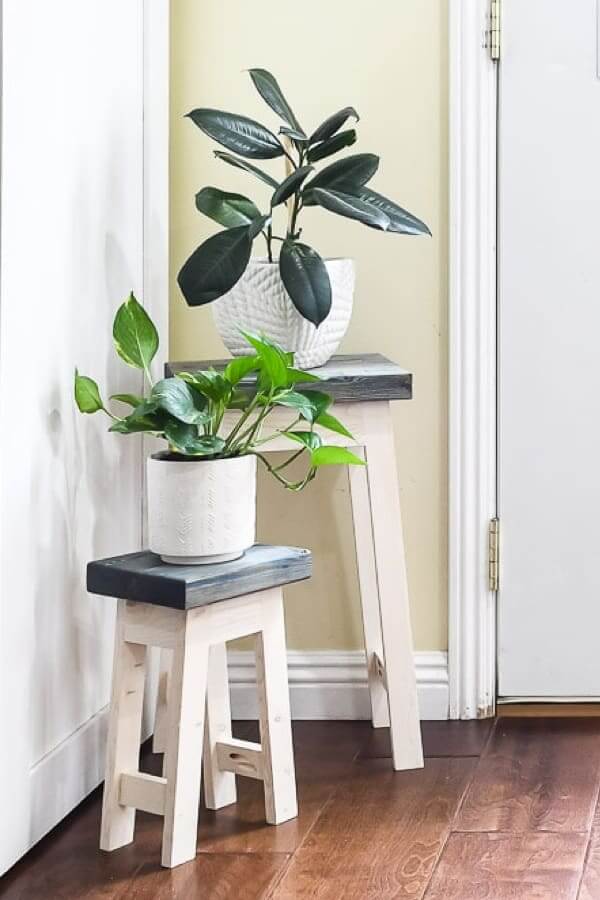 If you are a beginner who is looking for an easy DIY plant stand, this nesting holder becomes a great choice.
By using several pieces of scrap wood, you can build this useful plant stand.
The ceramic pot is just effortlessly wonderful with the nested pattern on it. Moreover, its white shade makes your plant get the spotlight it deserves.
Additionally, these nesting plant holders will enhance the height of the houseplants. Thankfully, they also fit in narrow space.
Related: 20 Easy DIY Scrap Wood Projects You Must Try
20. Outdoor Planters with Cedar Lattice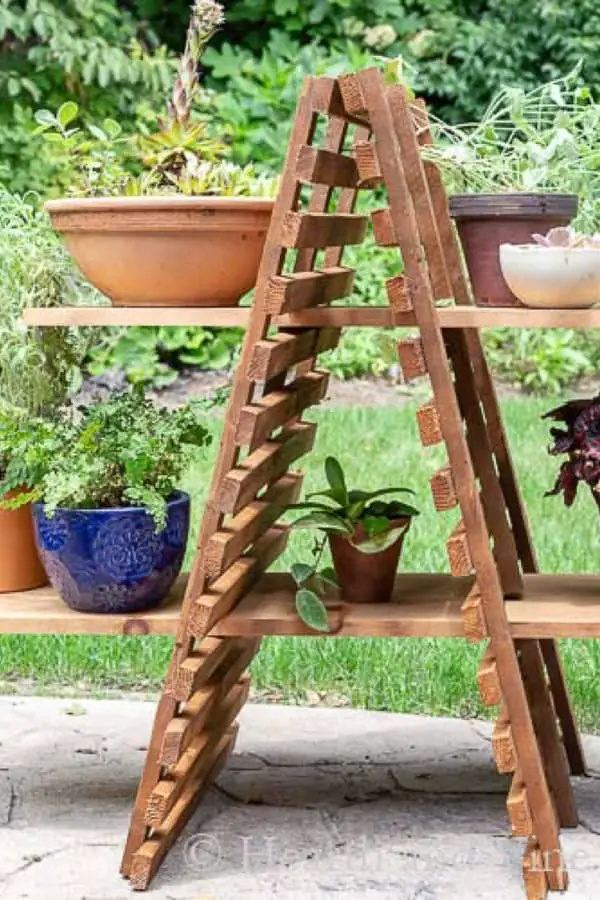 From a repurposed stair made out of wood, you can create a tiny garden. Then, place this multifunctional planter anywhere at your house.
Likewise, you might put it in the garden or your living room to create a more vibrant ambiance.
21. DIY Plant Shelf Ideas with Stain Finish Lumber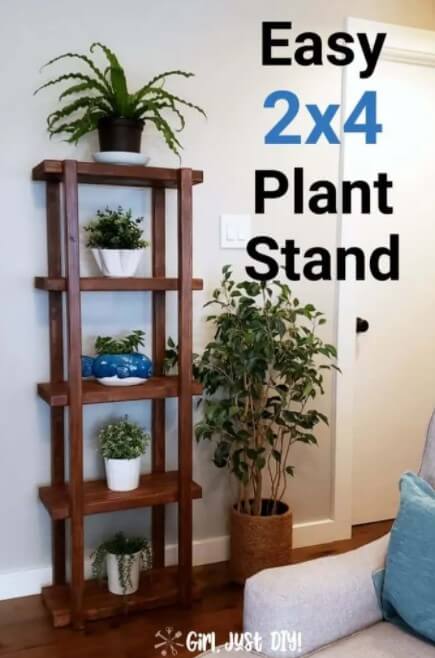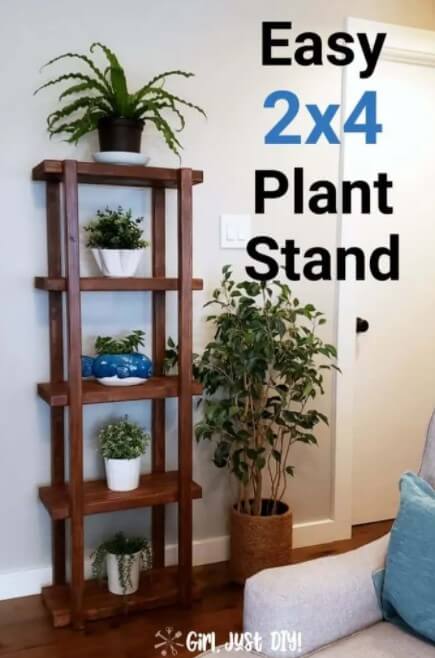 This rectangular plant stand has four stages so that you can collect your lovely plants in your living room. Besides, you can add some pictures there.
22. All-white Indoor Tiered Plant Racks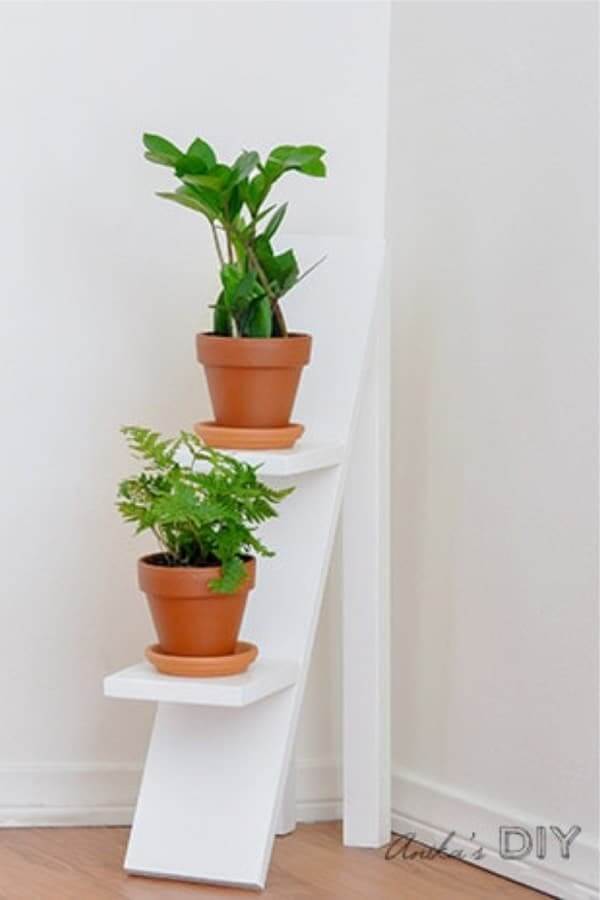 Indeed, you can make a more unique and playful impression in a simple way. Then, how about creating the tiered plant stand with this white scrap wood?
Moreover, this white piece makes the room look brighter.
23. DIY Planters with Copper and Wood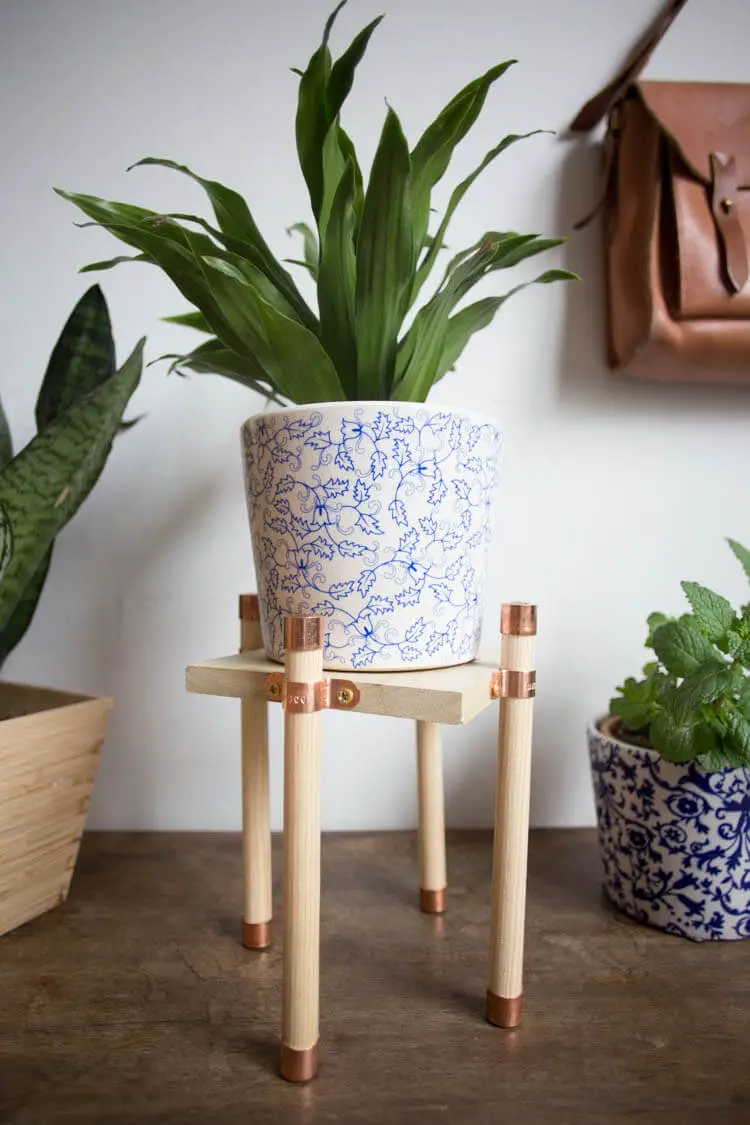 Even a tiny touch of cooper can create a lavish decoration. Therefore, you can add this material to the corner of some wooden plant stand.
Furthermore, it looks shiny and stunning.
24. DIY Wooden Ladder Plant Shelf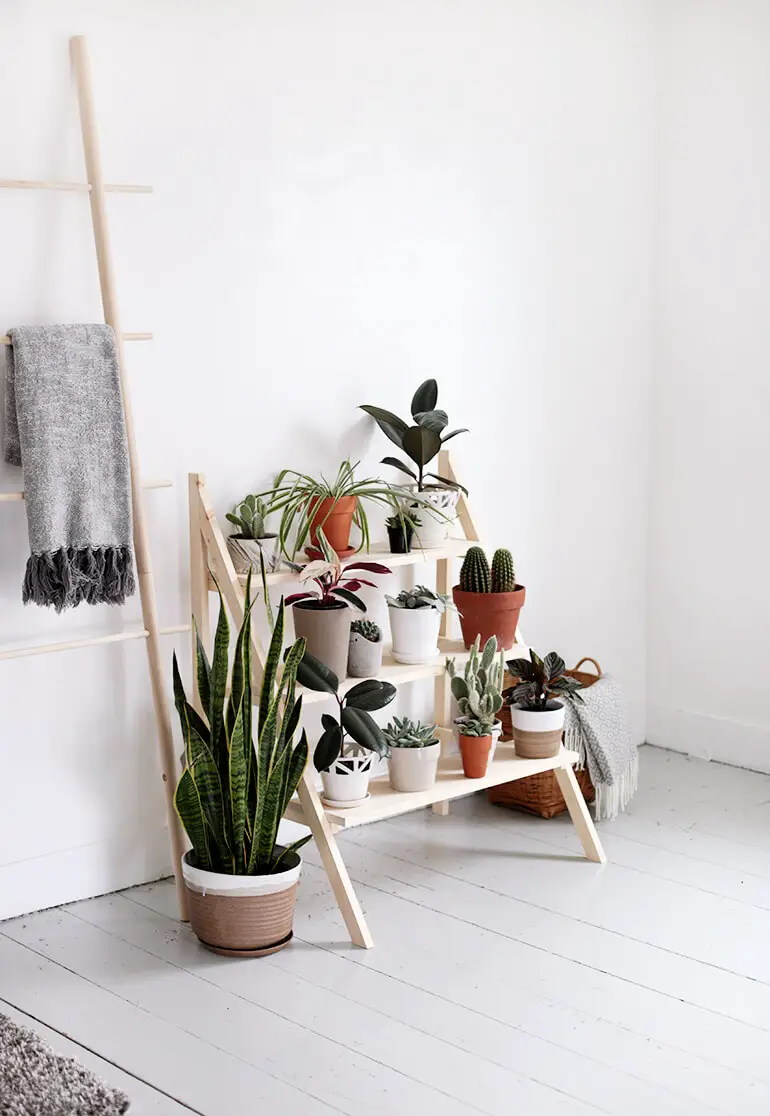 The short ladder plant stand has been hype for years. Likewise, it is an essential element to enhance the bohemian vibe of your house.
Moreover, it comes with a bare bright wooden shade.
25. DIY Wood Board Rolling Planter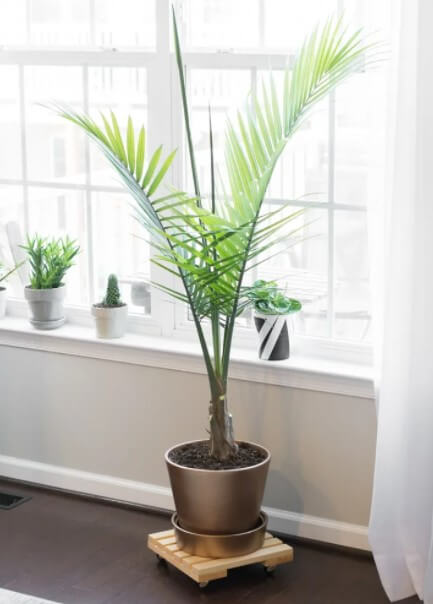 Made from rolling metal, this plant stands to look so stunning with the rose gold shade. Additionally, it is a balance between the green and humble plants.
26. Mid-century Round Plant Holder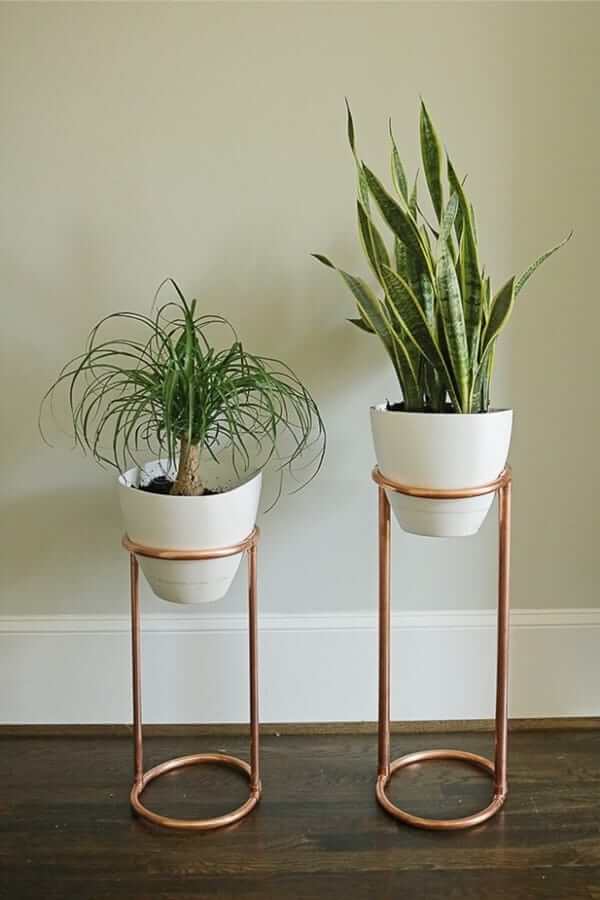 The combination of the copper plant stands and white classic pots is just a match made in heaven.
Indeed, these luxurious holders are from leftover chopper pipes. They successfully offer a cute modern look to the corner of your living room.
Furthermore, it is how to make a significant and exclusive house without having to spend too much money.
27. Small Ladder Planter from Reclaimed Lumber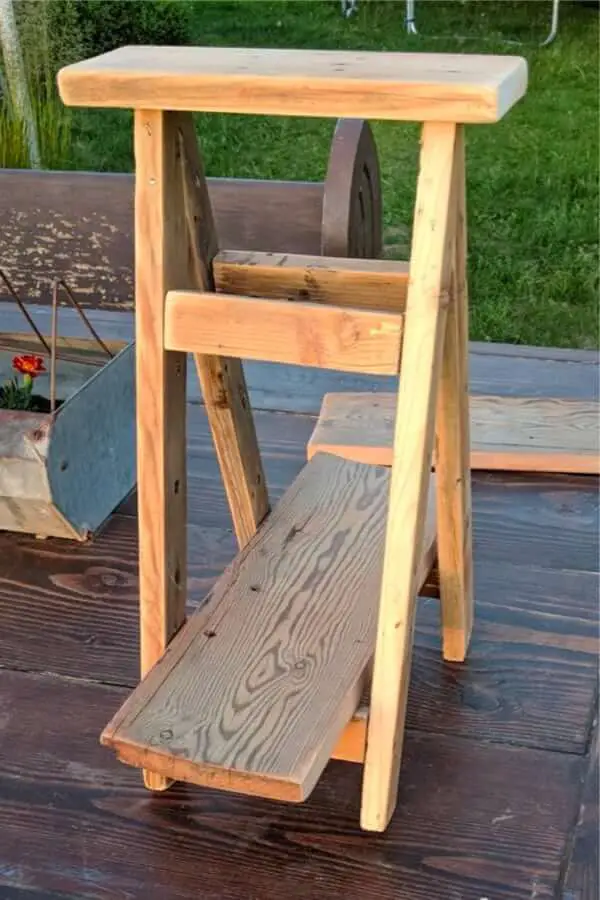 The tiny ladder plant stand is how you can get an eccentric look at your home without having to worry about the budget.
Further, to enhance a natural vibe, no need to stain or paint the wooden planter. So, just love the way it looked.
Interestingly, you can place this ladder plant shelf outdoors and indoors. For instance, it will be a perfect addition to your cooking area.
28. Simple Recycled Drawer Plant Holder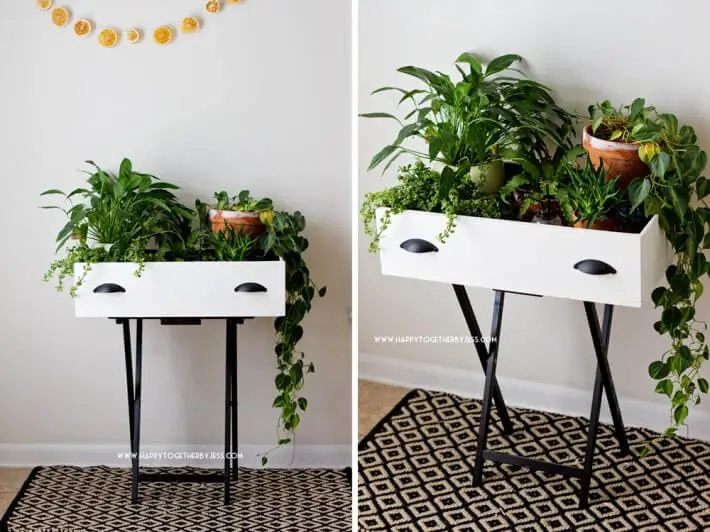 Are you going to do a DIY project with some old things? Thus, here is a great idea to try.
You can recycle your dresser drawer to make an outstanding planter easily although you have limited woodworking skills.
Moreover, reuse the upcycled drawer plant stand if you want to create such a shabby chic look into your house.
Additionally, it has an artsy vibe and makes an ordinary plant more extraordinary.
29. DIY Barn-styled Planter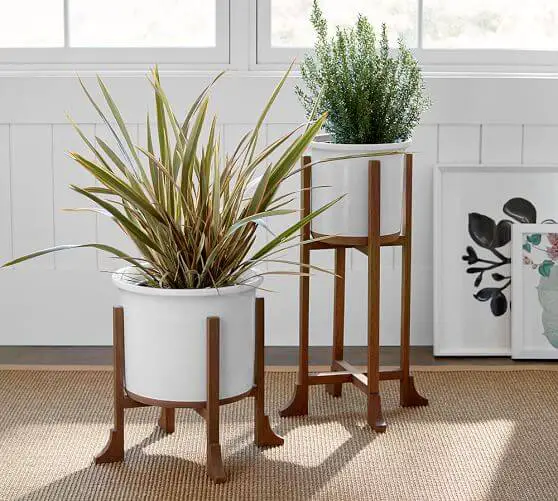 We love the idea of how this pottery barn can remind us of grandmother's house. Also, you can use the white pot to create a smoother look, which accompanies this plant stand.
30. DIY Modern Plant Holder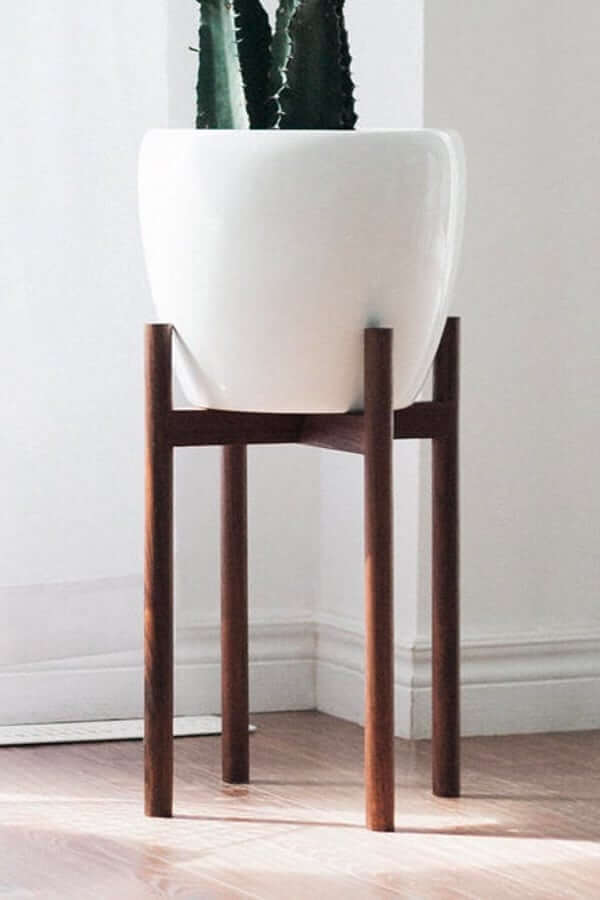 If you want to make your house look more lavish, you can have some high furniture. Therefore, this tall plant holder will give your home a more proper and exclusive impression.
31. Boho-styled Plant Stand Ideas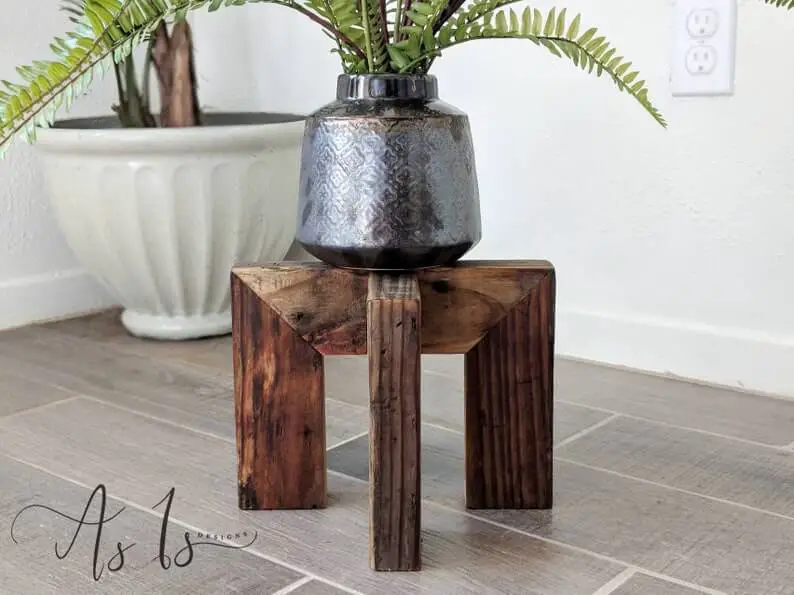 Something is interesting about this simple potted plant holder. Likewise, the planter is made of dark wood with a corrugated surface.
Perhaps, this material is indeed uneven and asymmetrical. Even so, it gives off a beautiful soft impression.
This furniture is the right choice if you want to bring a rustic bohemian vibe to your space, but you do not want to lose a minimalist touch.
Also, you can add tall plants to make your space look more eye-catching.
32. Minimalist Wooden Pot Holders with Mid-Century Design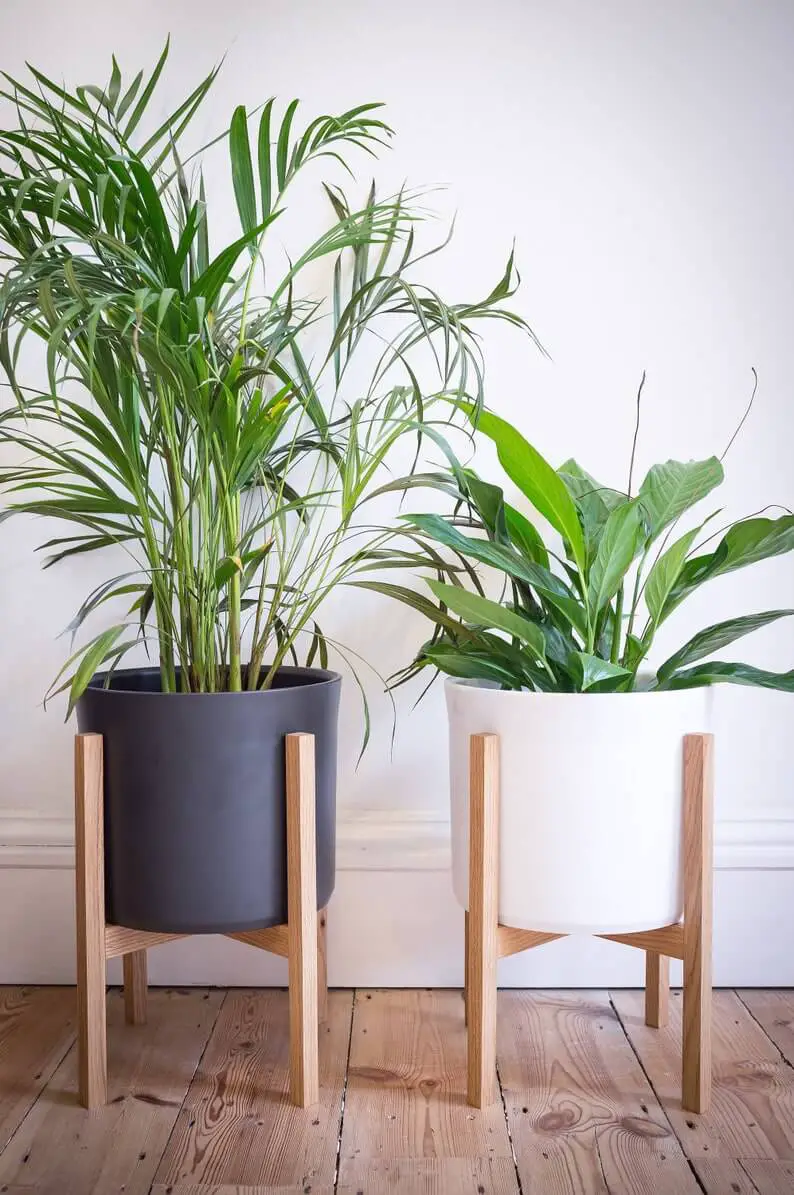 Why do people love mid-century potholders? It is just because this style embraces a humble feeling.
Then, that humble feeling will directly connect you with your house.
When you present a kind of modern mid-century decorative piece, you will feel so comfortable coming back home, as there will never be a place as good as home.
33. Outdoor Planter from Tomato Cage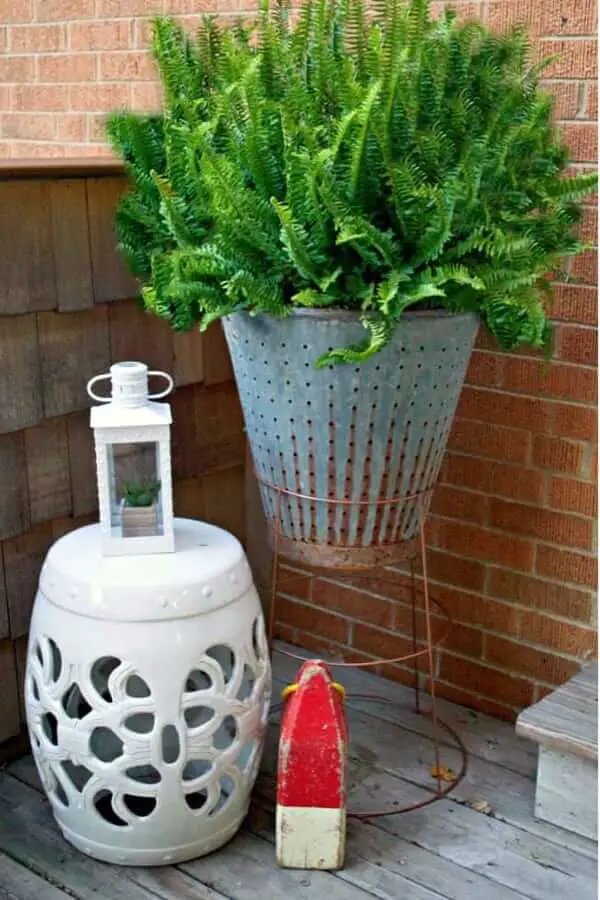 Now, it is time for a more playful piece of art. This plant stand is a kind of great recycling project worth trying.
Otherwise, instead of buying the new ones, you can make use of your old plant stand from the tomato cage and make it a stunning plant stand.
You can place it either inside the house or in your backyard.
Conclusion
Above all, you already know many DIY plant stand ideas. We hope that those designs will help you to get a vibrant and fresh house anyway.
In conclusion, Plant stands are a simple but effective way to improve plant care and display in your home. They can be easily customized and fit into any decor. As the summer weather arrives, don't forget to take some time to plan out how you can grow your own plants and save money on your next plant supply bill.
More from Materialsix.com: