Reclaimed wood projects are certainly the best solution for people who need new furniture without spending much money.
Therefore, you merely have to dismantle your shed's contents. Then, turn all the used timber you find into something more functional.
Also, there are many things to make from salvaged wood, indeed, ranging from floating shelves, wall decorations, and storage areas to the headboard of your bed.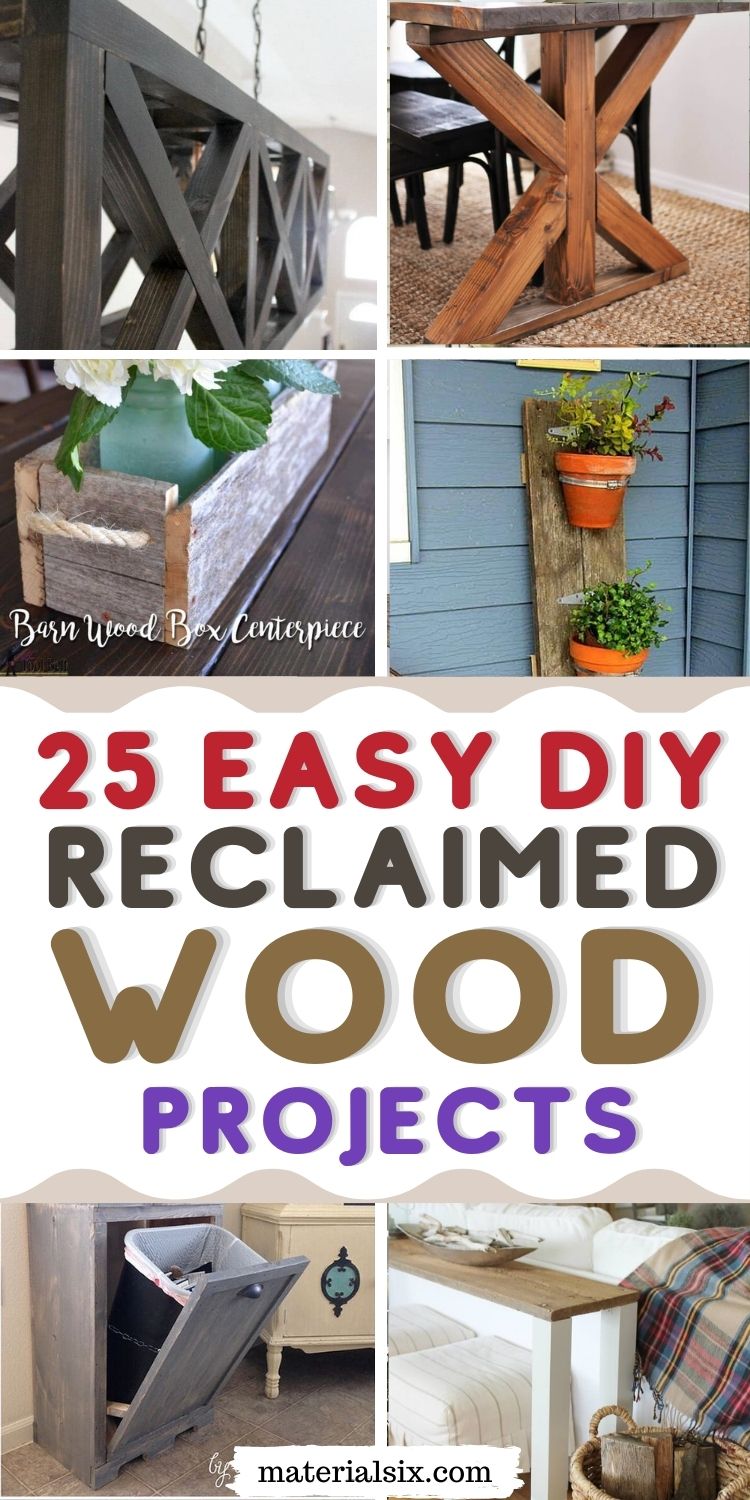 So, here are the 25 best DIY reclaimed wood projects that you can follow.
1. Industrial Wooden House Numbers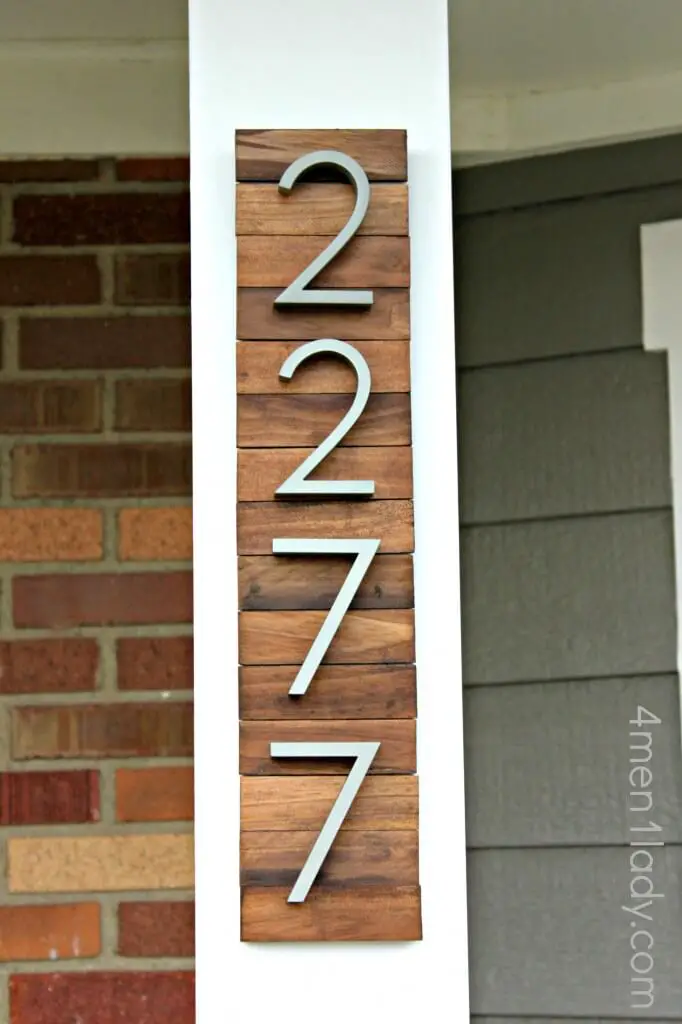 You may think that using recycled wood as your address display will make the house look dull.
First, aligning the woods vertically. After that, varnishing and combining them with metal figures. Thus, they will make your porch look classy instead.
2. Creative Reclaimed Wood Projects for Mini Floating Sink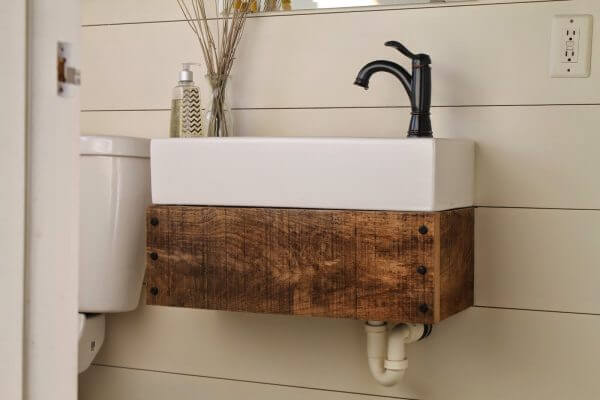 Thankfully, exposed plumbing interferes with the beauty of your bathroom interior design. Therefore, consider covering it with some scrap wooden planks nailed around the bottom of the sink.
3. Reclaimed Wood Working Desk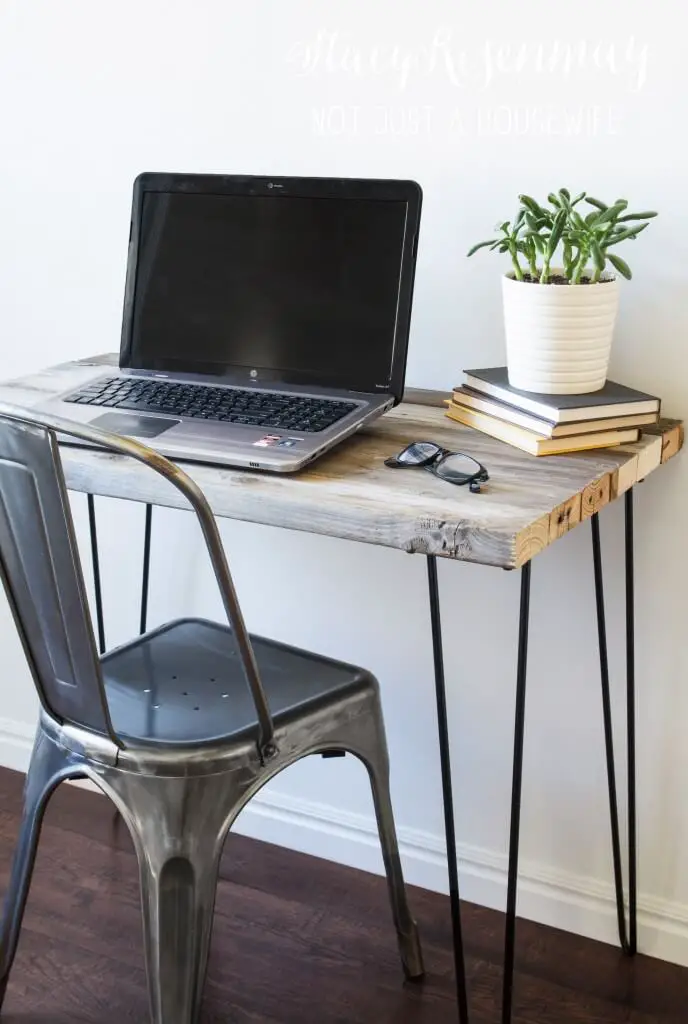 Attractively, a great combination of recycled wood projects comes with a wooden plank and hairpin legs. Further, for you who have industrial interior design, this working desk is perfect.
4. Compact Toilet Paper Storage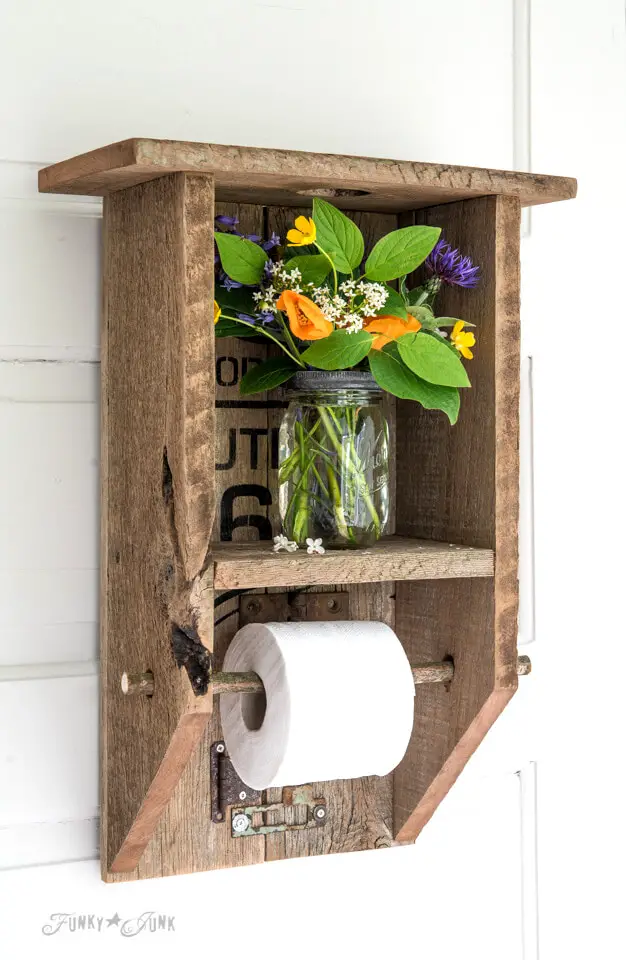 Creating a rustic vibe in every detail of your home is, indeed, so easy.
Moreover, you can create multifunctional toilet paper holders made of old barn wood.
5. Fence Board Herb Planter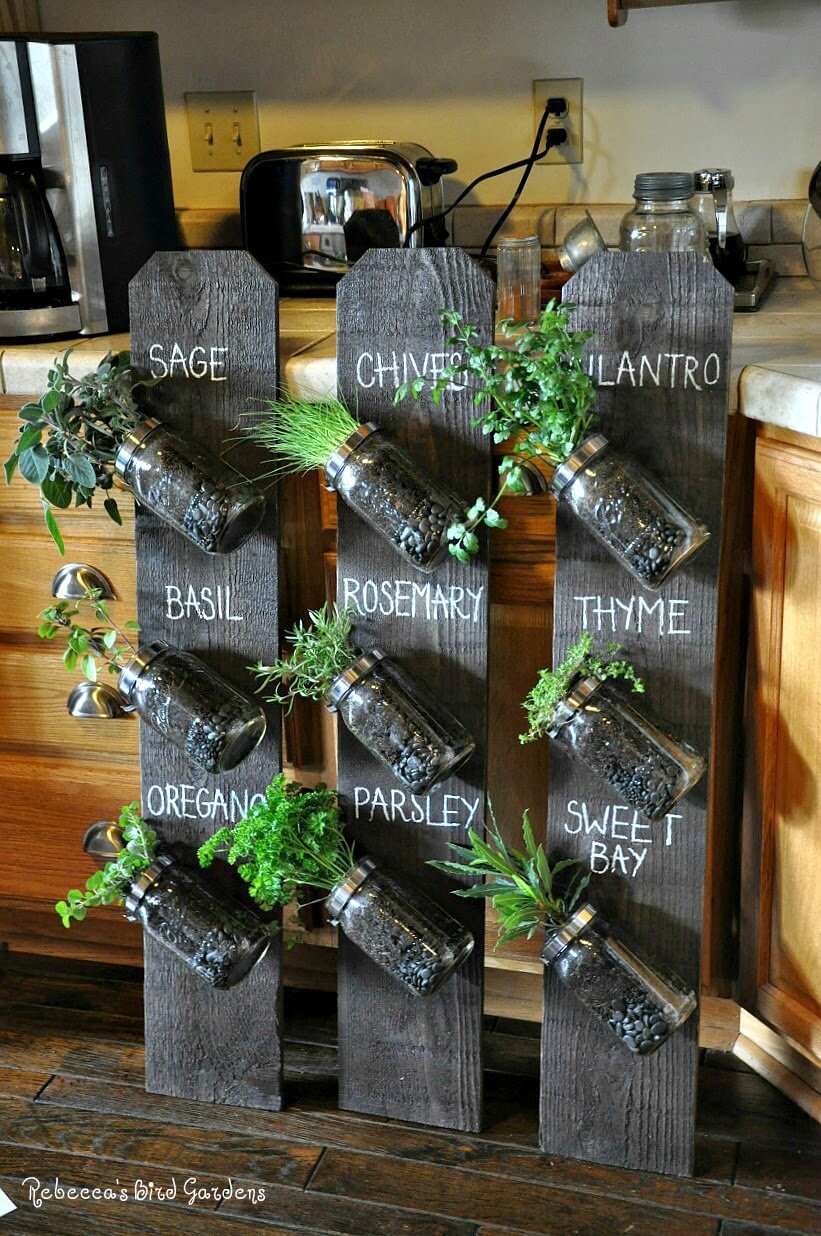 There is one easy rustic woodcraft to make while spending your weekend. Likewise, it is a vertical herb planter as above.
Then, you merely need to hang a few used jars on some sanded reclaimed fence boards, and that's enough!
6. Shabby Chic Photo Frame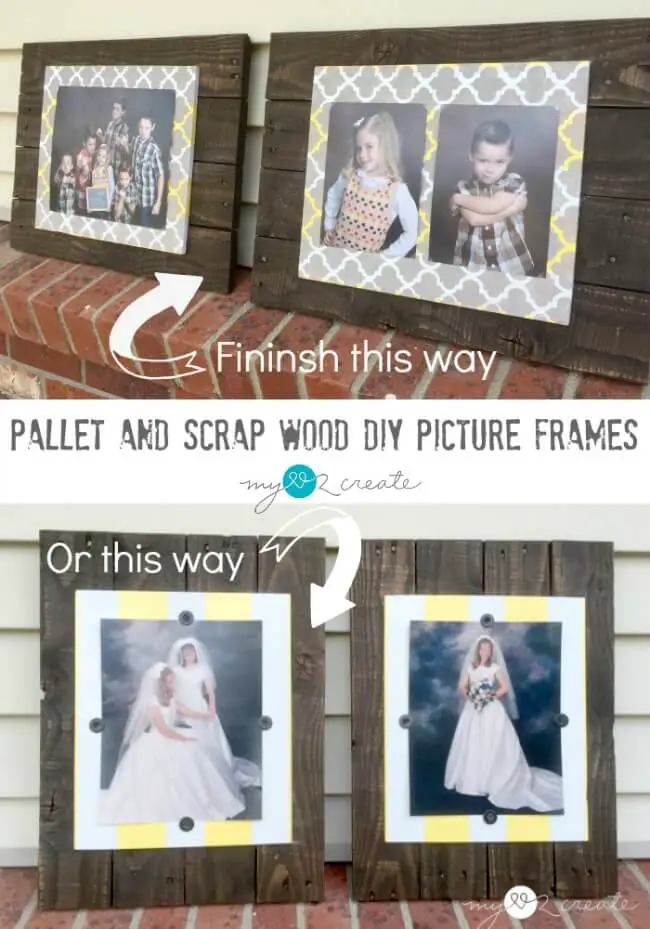 Scrap wood projects come in many ways. For instance, a photo frame is one of them. So, you can adjust it freely, either vertically or horizontally, as you desire.
7. Repurposed Wood Ideas for Fairy Theme Garden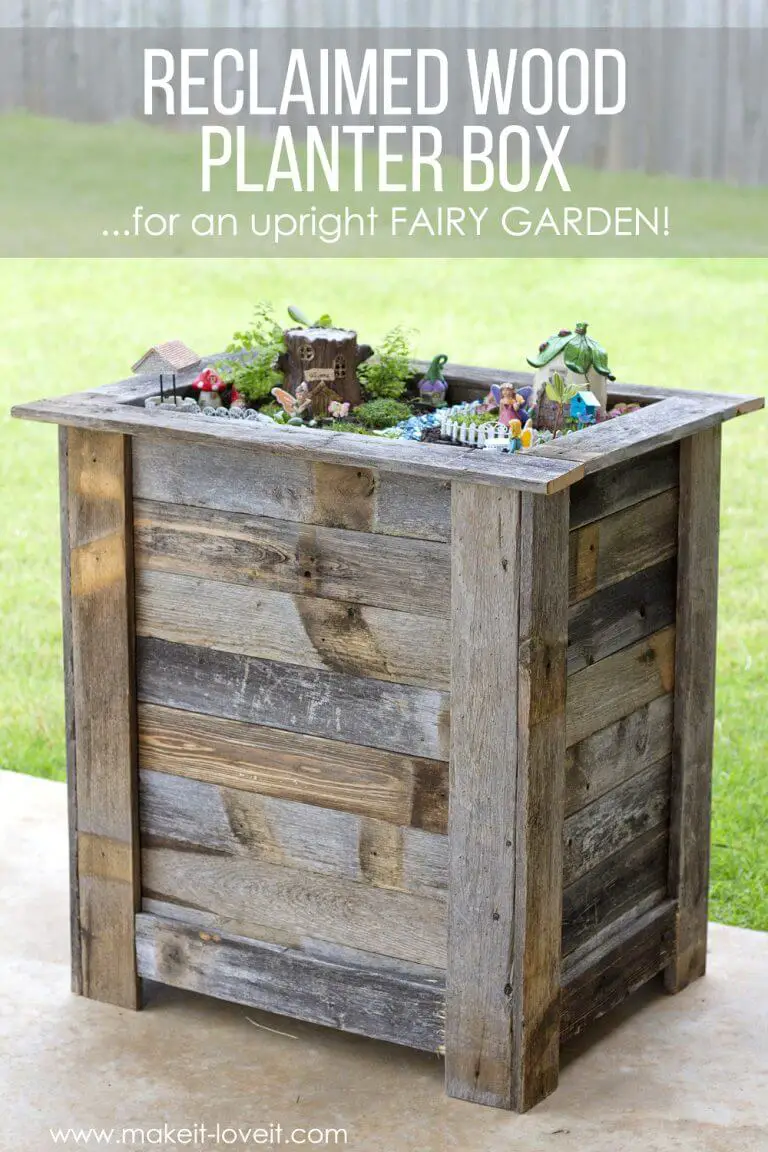 Interestingly, you can also turn your fence board into a garden box that is rich in plants. However, do not forget to complete it with some magical figures for your little one to admire.
8. White Weathered Hanging Organizer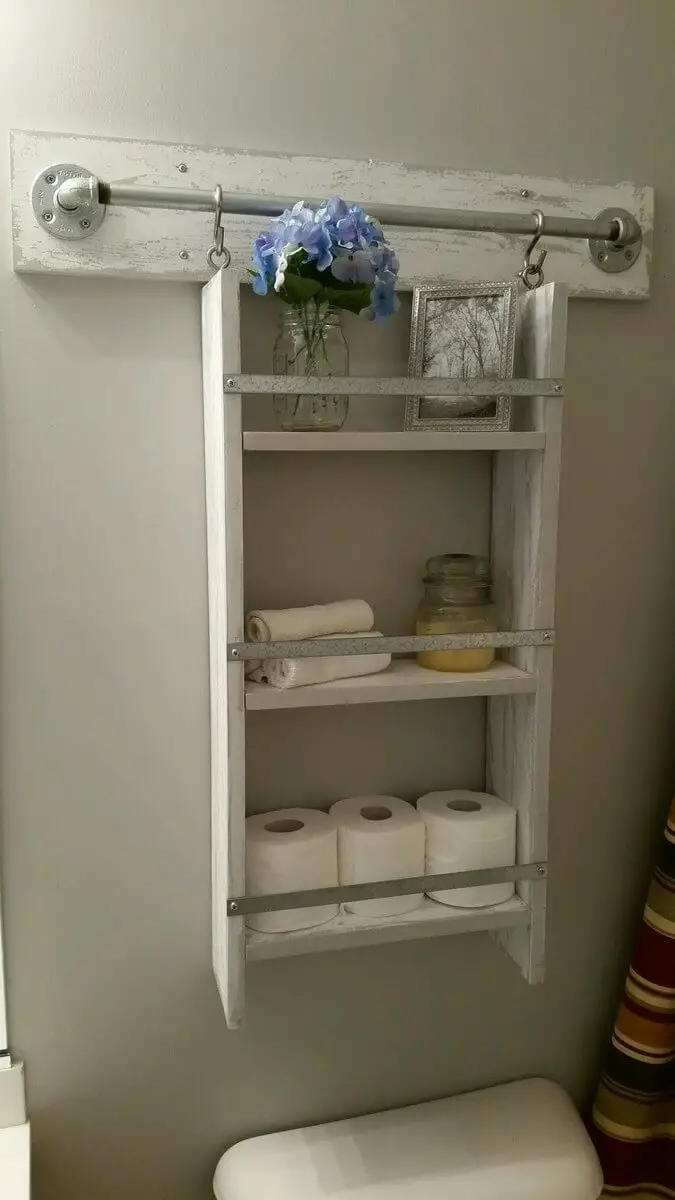 Other things to make with old barn wood are hanging organizers for your bathroom, for instance. Thereupon, consider coating it with white and gray paint to get the weathered finish look.
9. Living Room Console Table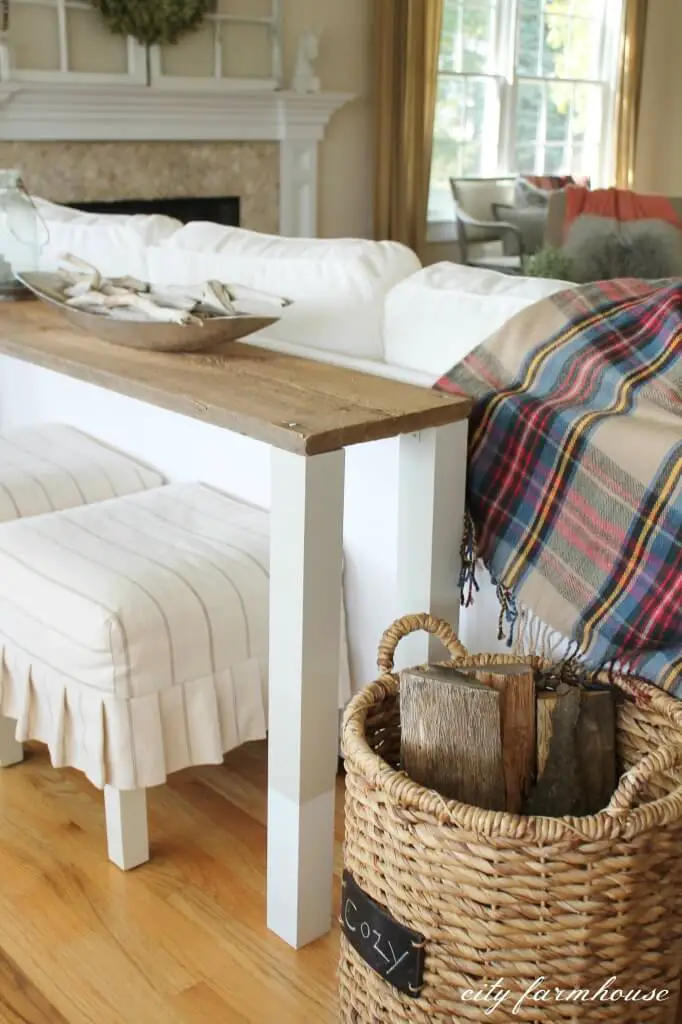 You can certainly transform the reclaimed woods into an elegant console table for your living room.
10. Large Rolling Shelves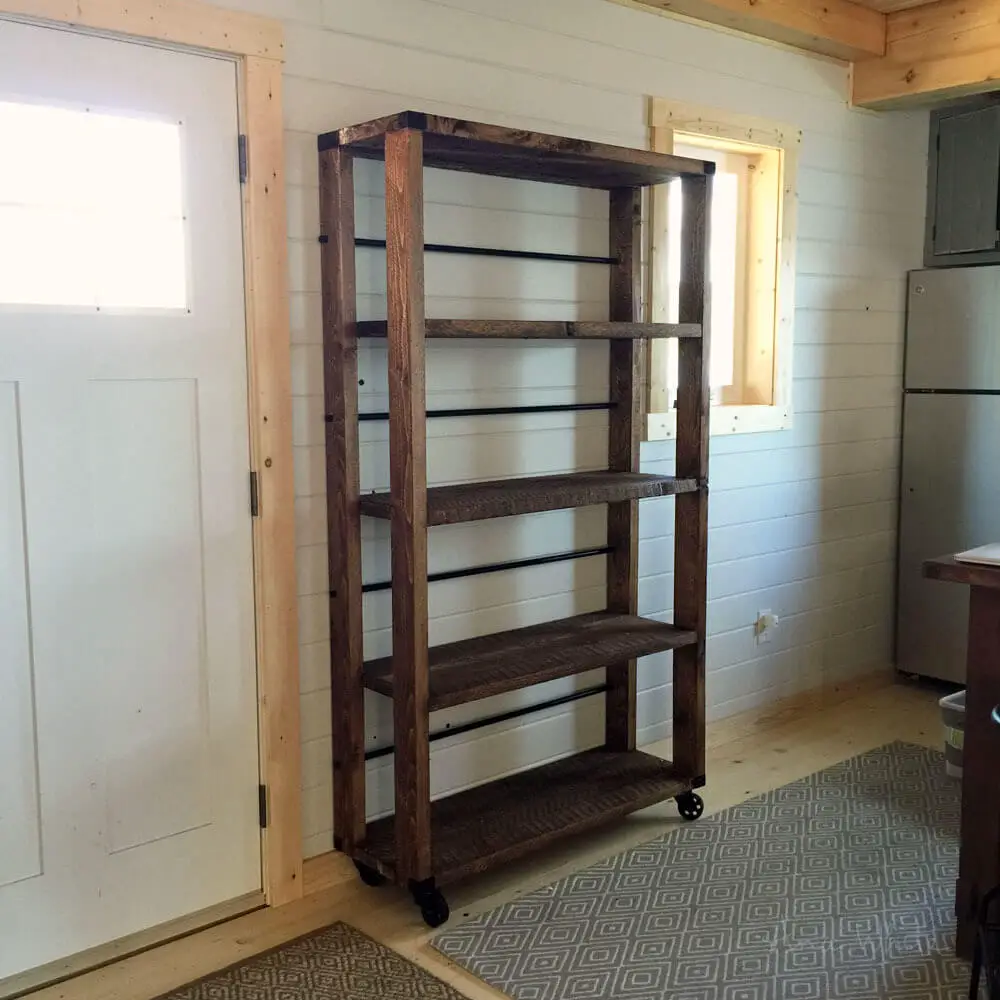 Never hesitate to express your creativity in creating wood plank craft ideas.
Besides, you can even manufacture large rolling shelves from used timber without spending a lot of money.
11. Tiered Reclaimed Wood Planters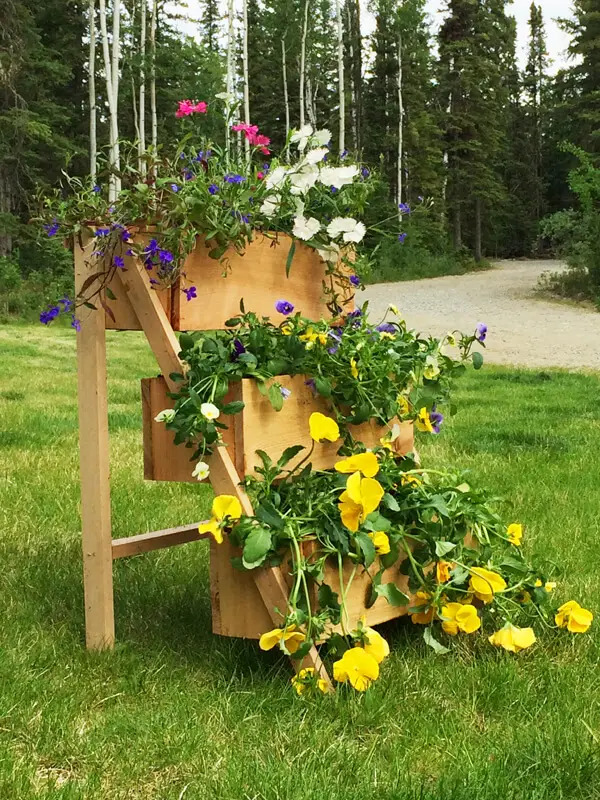 This cute tiered planter will certainly be one of the reclaimed wood projects that will catch your eyes.
12. Large Dining Table

Love the farmhouse vibe? Then, try to get this X-legged table made of reclaimed wood.
13. Scrap Wood Arrows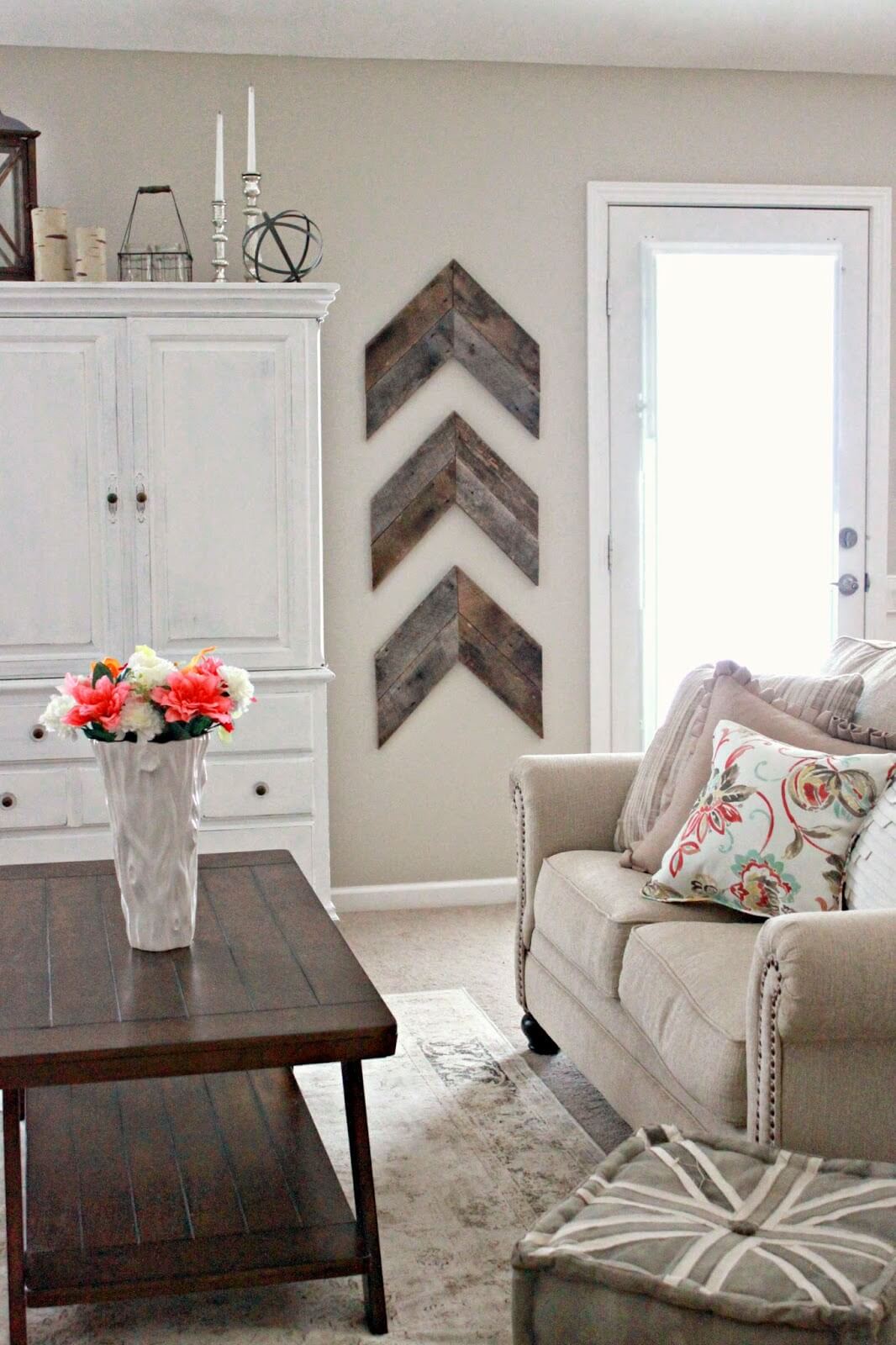 Interestingly, bring a more powerful farmhouse charm by decorating your walls with these wooden arrows.
Read also: 20 Easy DIY Scrap Wood Projects You Must Try
14. Vintage Mail Storage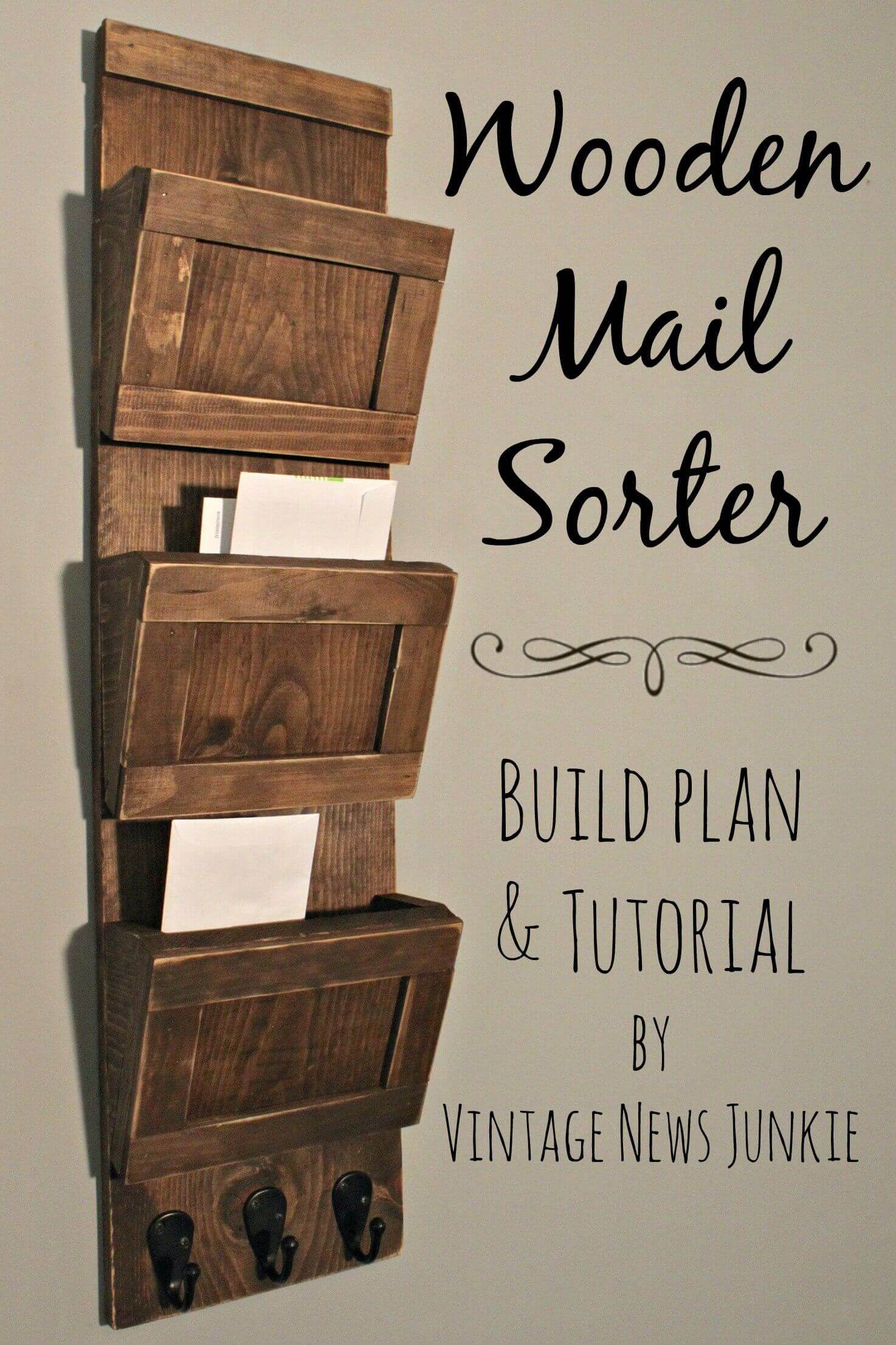 Indeed, you can create unique mail storage by upcycling the wooden boards you have.
15. Simple Pot Holder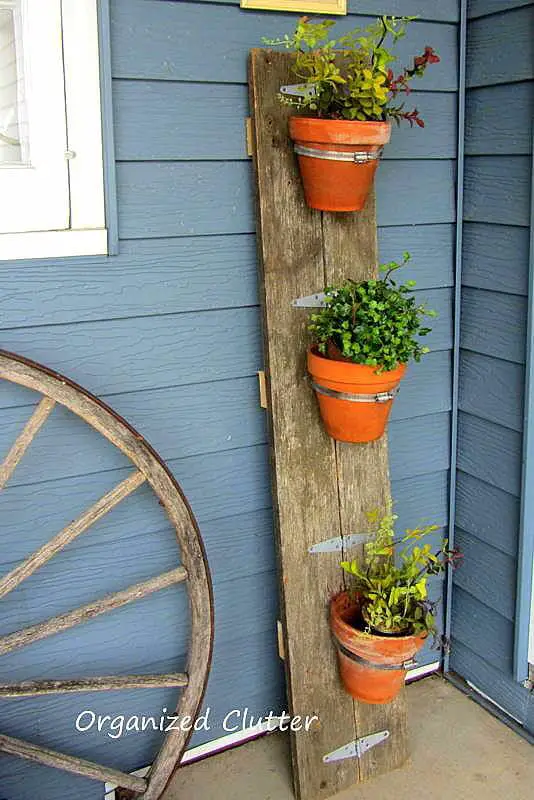 This vertical fence board potholder is the most attractive yet straightforward among many reclaimed wood projects you can follow, for instance.
So, consider trying it right away!
16. Wooden Square Plant Hanger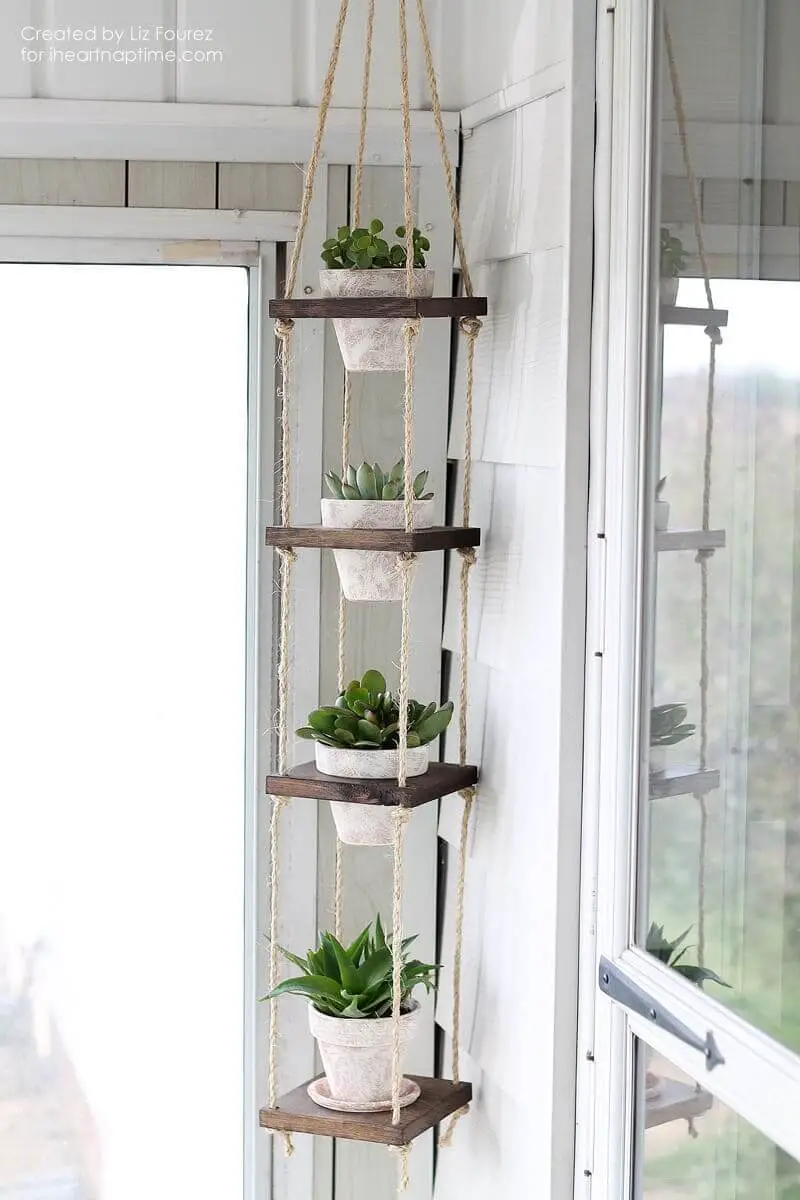 Want new and anti-mainstream planters? Hence, try to make a hanging one like this.
17. Reclaimed Wood Mirror Frame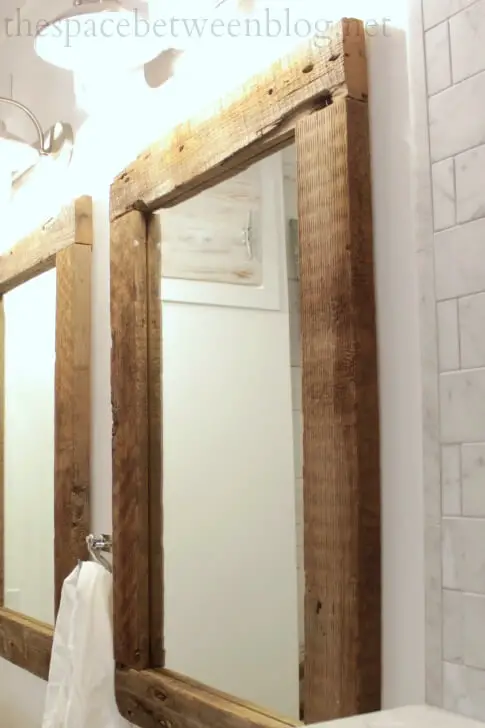 Never let your mirror look plain and boring. Therefore, it would be better to add a frame made of barn wood that you have.
18. Cube Outdoor Stools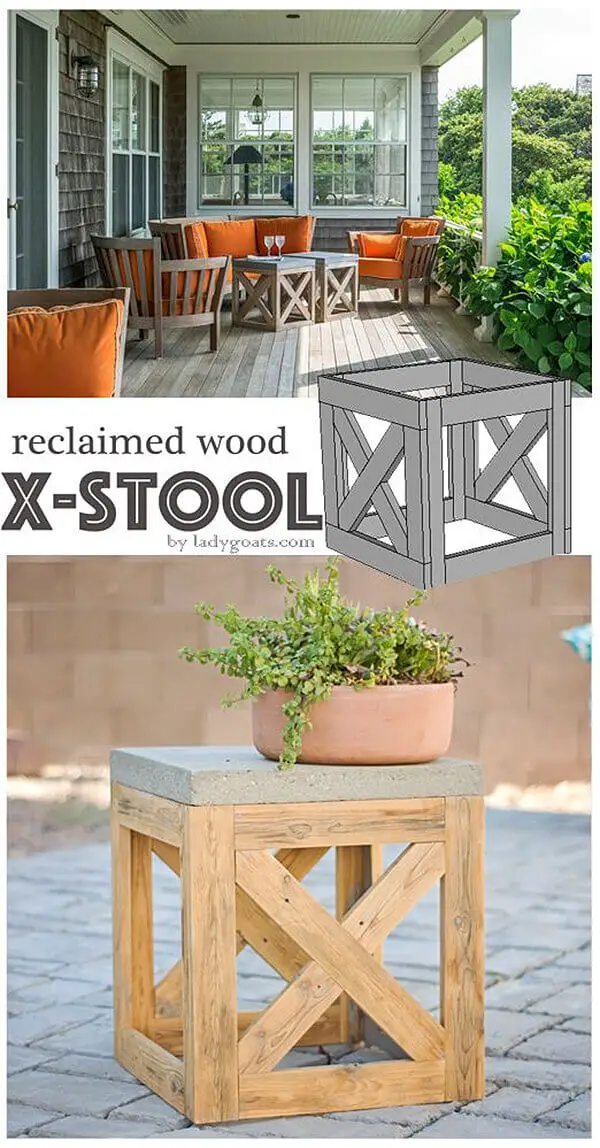 To welcome the upcoming summer, it is certainly a good idea to replace the old stools on your patio.
Moreover, doing reclaimed wood projects is the best option to make.
19. Earthy Look Headboard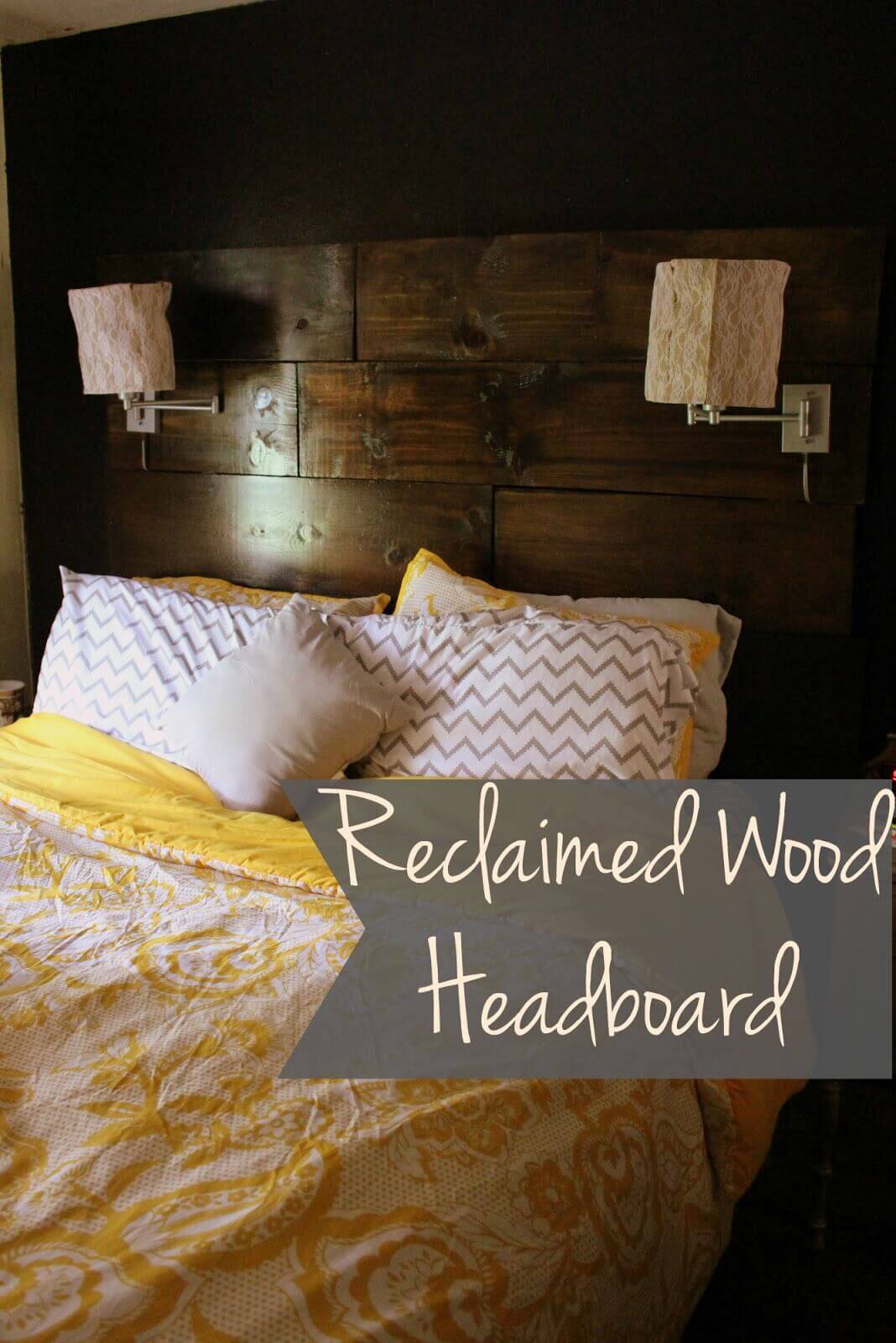 Instead of wasting all the old barn woods, it is better to upcycle them into a natural headboard for your bed.
So, it is beautiful, right?
Related: 11 Easy & Cheap DIY Headboard Ideas
20. Straightforward Pendant Lighting

Attractively, not only about headboards, shelves, and tables, even you can transform reclaimed wood into very trendy pendant lighting.
21. Farmhouse Box Centerpiece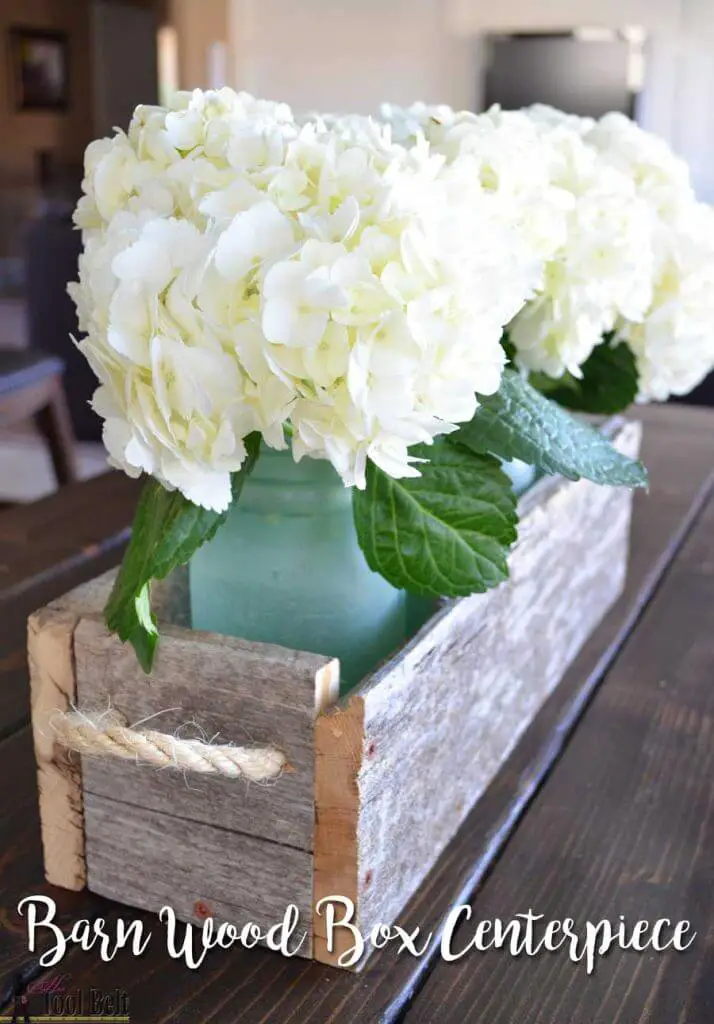 It is certainly easy to keep your centerpiece neat in one order. Hence, the way is by creating a mini box from old barn wood and rope.
Then, everything has been solved!
22. Hidden Trash Bin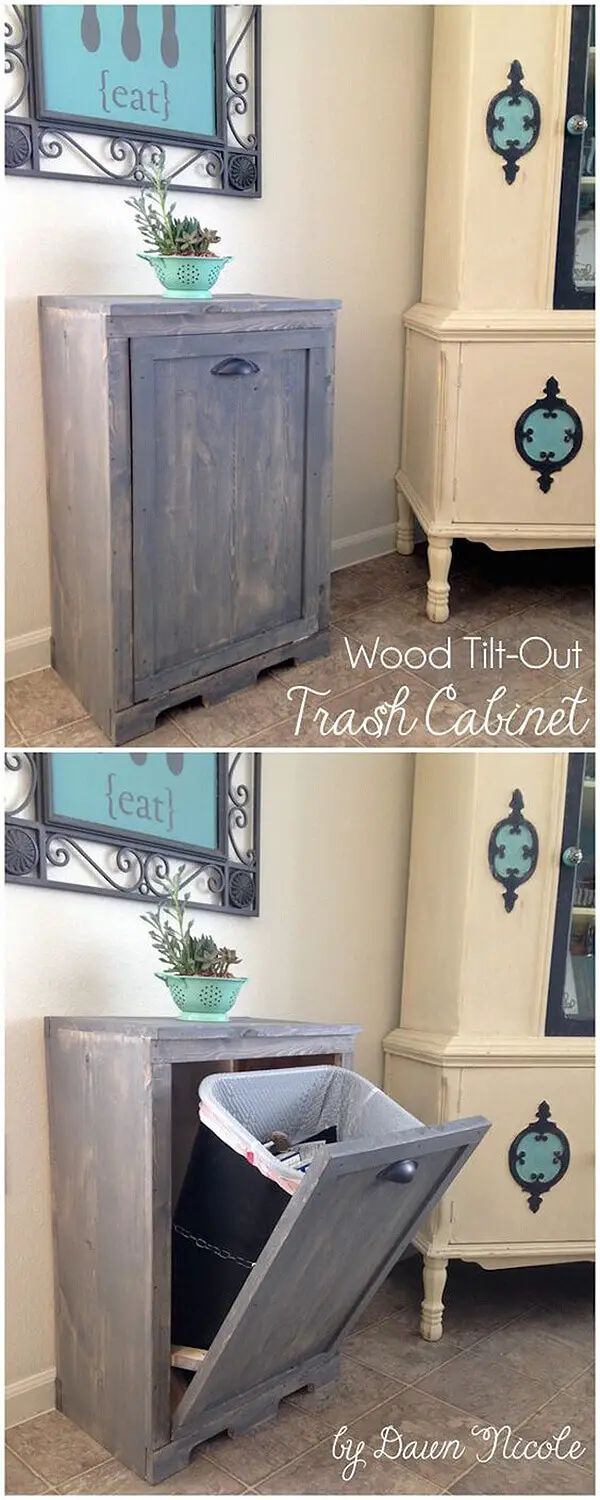 Indeed, leaving the trash bin open means letting foul odors fill your room. Therefore, you need to hide it in a reclaimed wood cabinet.
23. Pallet Wall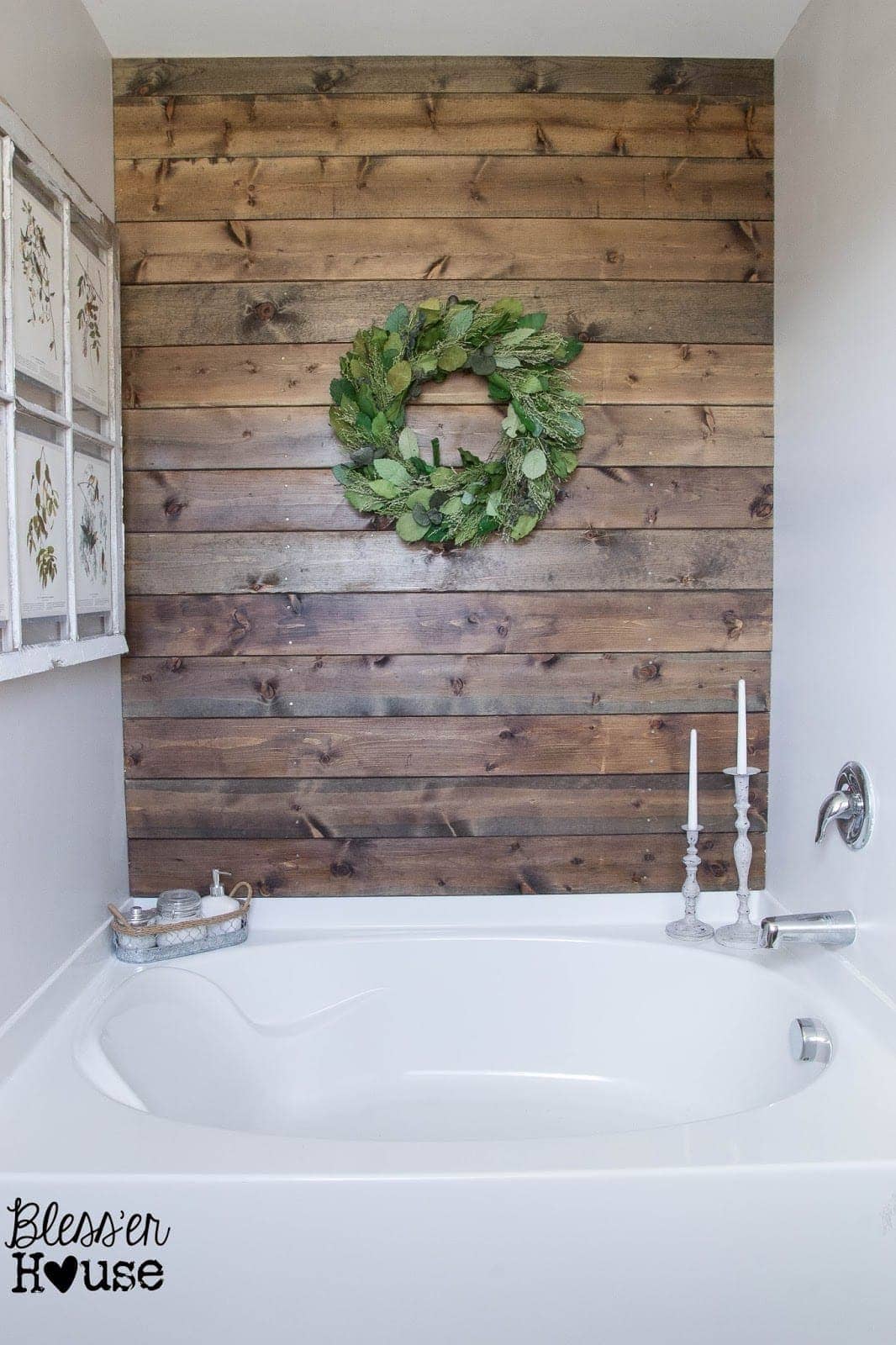 Bring all the earthy vibe into your bathroom by installing pallets on the wall over your bathtub, for example.
24. Love Rope Sign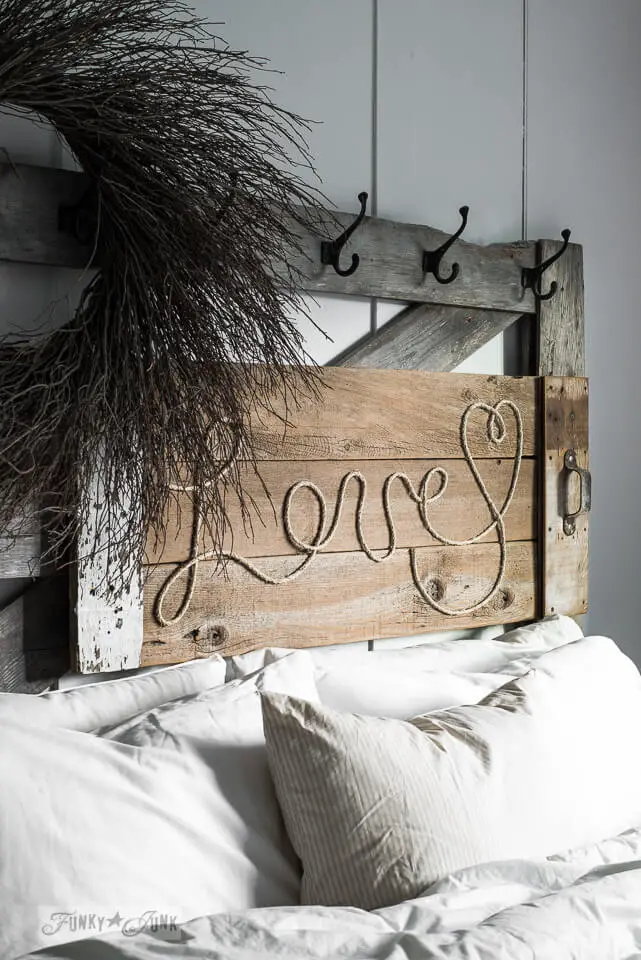 Another idea is to make a love sign from rope and reclaimed wood. Besides, those pieces create an aesthetic impression on your headboard.
25. Floating Organizing Area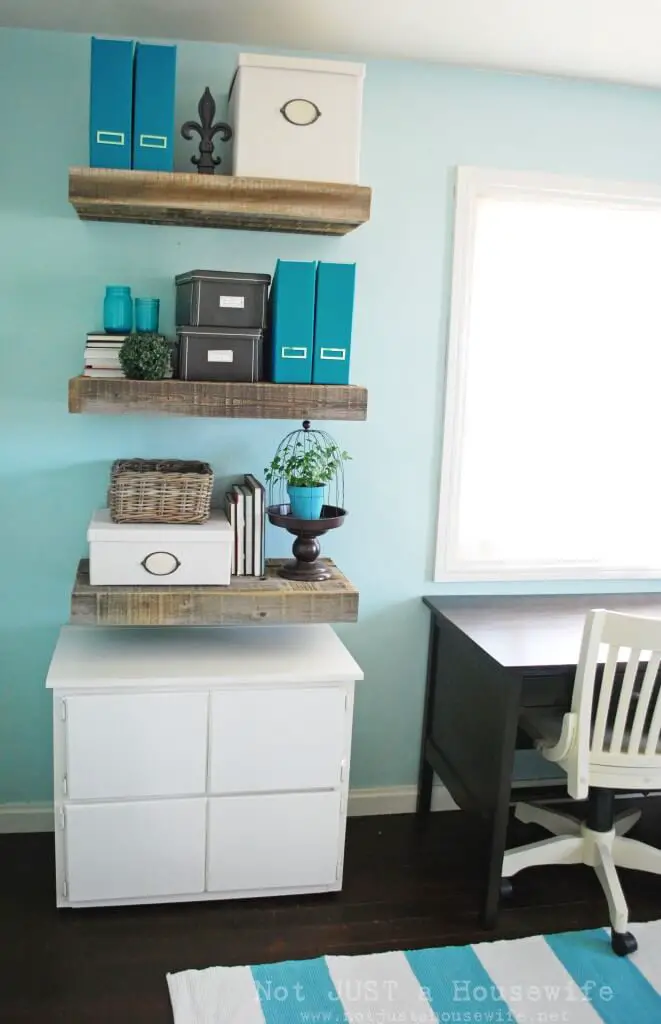 For homeowners who have a small workspace, floating shelves will certainly help them to keep the space.
Then, make it from old barn woods to save expenses at the same time.
Above all, those are the best-reclaimed wood projects for you to follow. Good luck!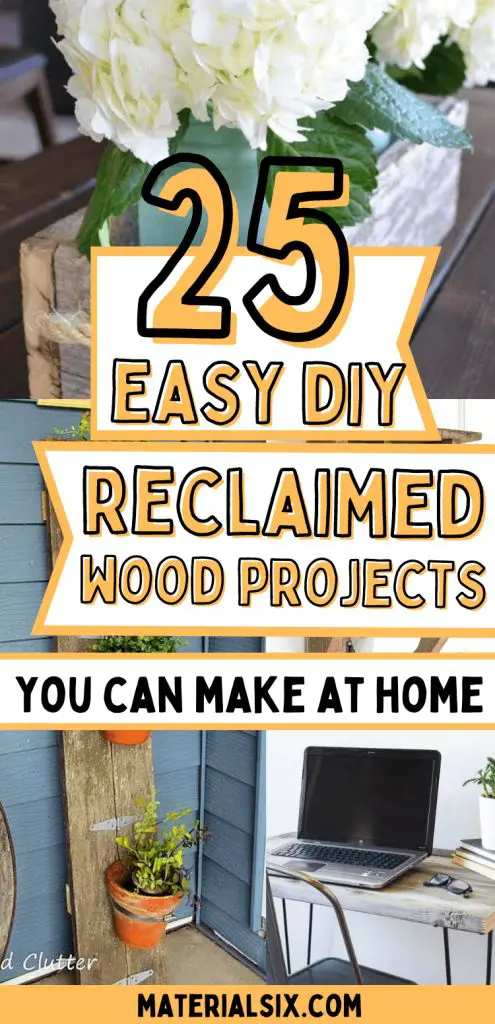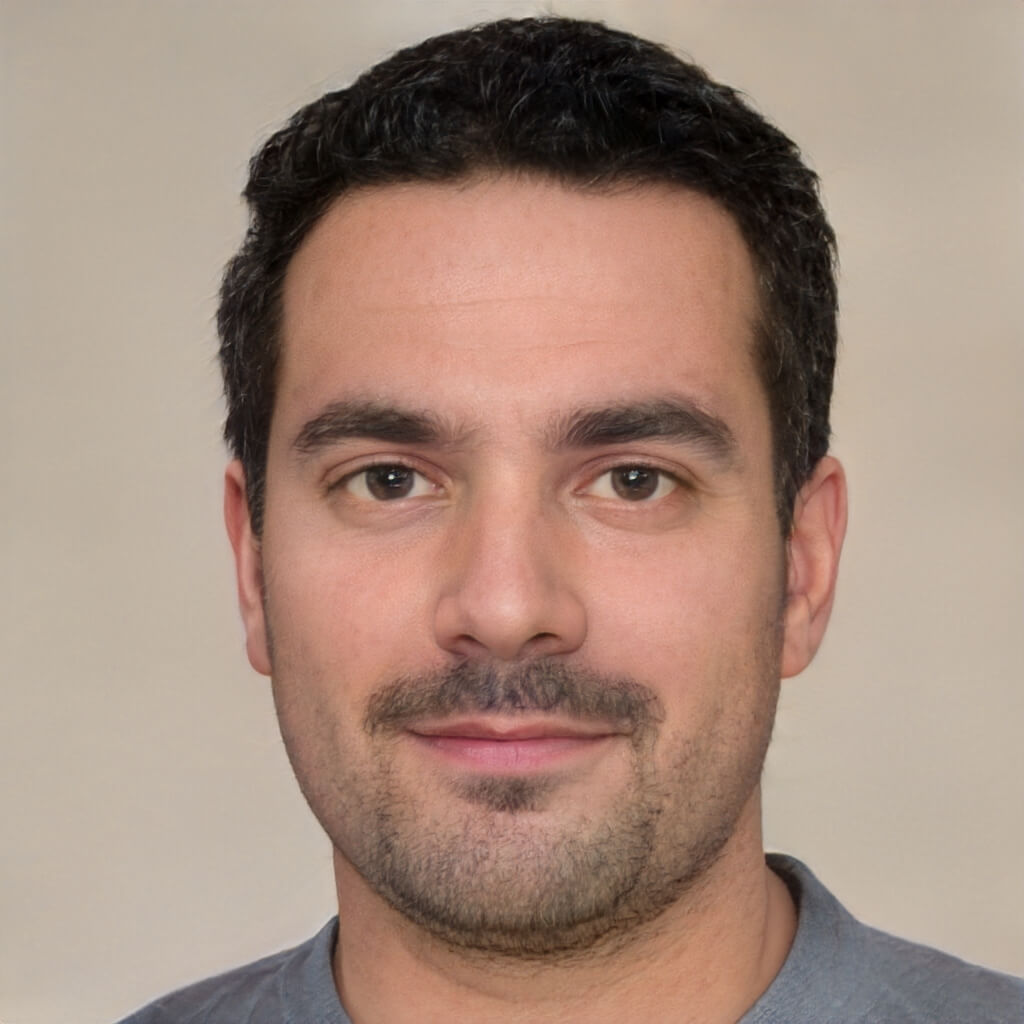 I'm a passionate home and garden enthusiast and the founder of Materialsix Home. With over 10 years of experience in the field, I've cultivated a deep love for all things related to home improvement, gardening, and interior design. Read more…