Do you want to know the ways to increase bathroom storage in apartments? Apartments for rent in any area have a perfect combination of beautiful neighborhoods and modern architecture.
It is very important to have everything you need in front of you, especially in the bathroom. Most of the time there are too many things and it is impossible to arrange them in a small place. Learn more about how to make a small bathroom look bigger.
As the bathroom is a place full of germs and bacteria, open face wash or soap can give you skin allergies and even acne. Make sure to store your things in a way that they can be easily found and still look arranged.
You can use DIY organizers that can customize to match the rest of the bathroom decoration.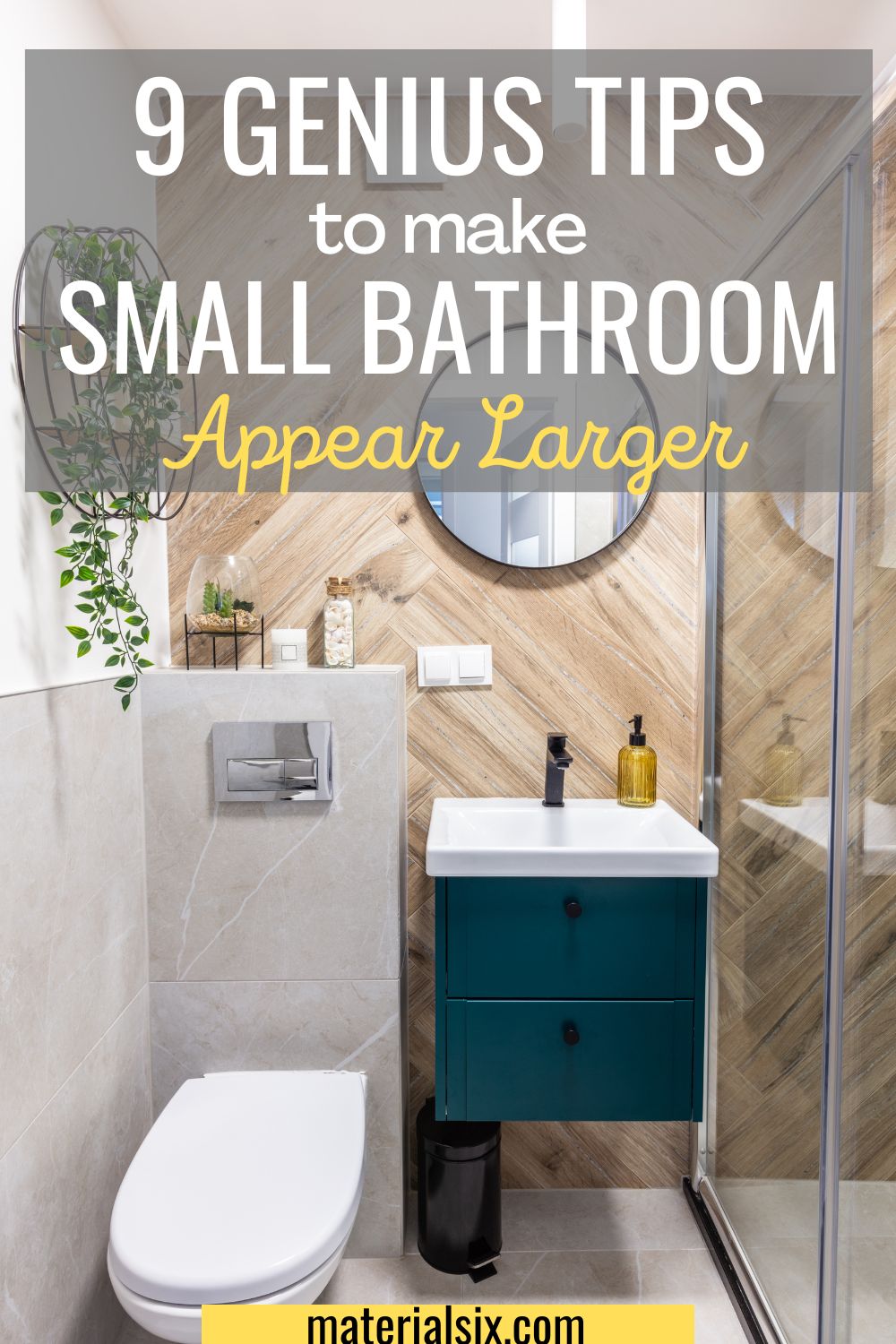 9 Tips to Make Small Bathrooms Appear Larger
No, small apartments are a trend these days and it's no mistake in staying in one of them. With various intelligent spaces effective ideas staying in small apartments only bring advantages to the one living there.
There are various ideas for home improvement, and space management for small apartments, but what about the bathroom? The bathroom is a significant part of the house, but when it comes to arranging it, people are left clueless.
Here is an idea on how to manage and make a small bathroom look chic and elegant.
1. Choose a Light Color Palette
Light colors don't absorb light as dark colors. Light colors also make the room space look big. White is the perfect color choice. However, pastel shades can also be chosen instead of white.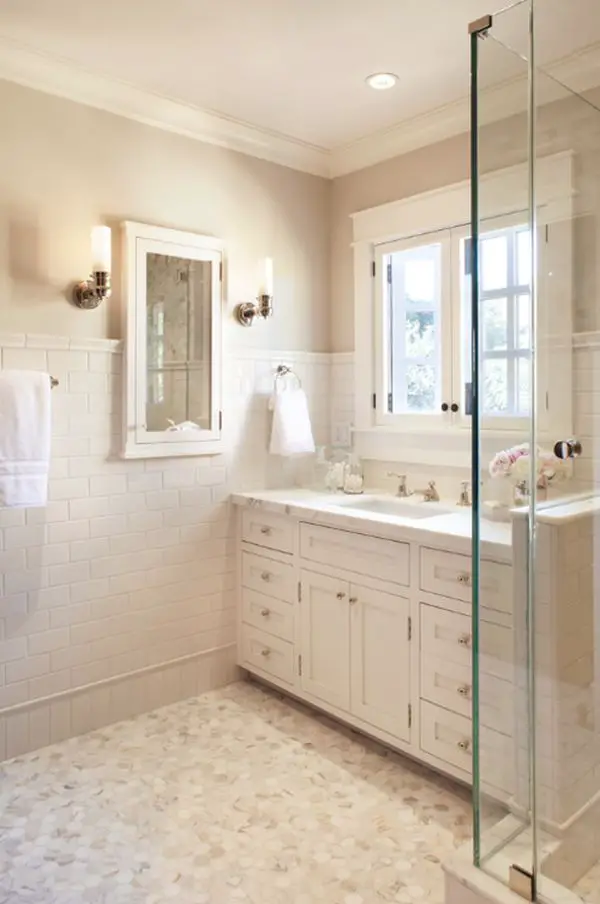 2. Include Storage Baskets on Shelves
Storage is crucial in the bathroom. There are plenty of goods that need to be kept in the bathroom.
Finding the perfect place for these is needed. Baskets, trays, cabinets, and shelves can be used to save toiletries.
Different storage baskets are available in the market, you can buy them and use them for placing your products.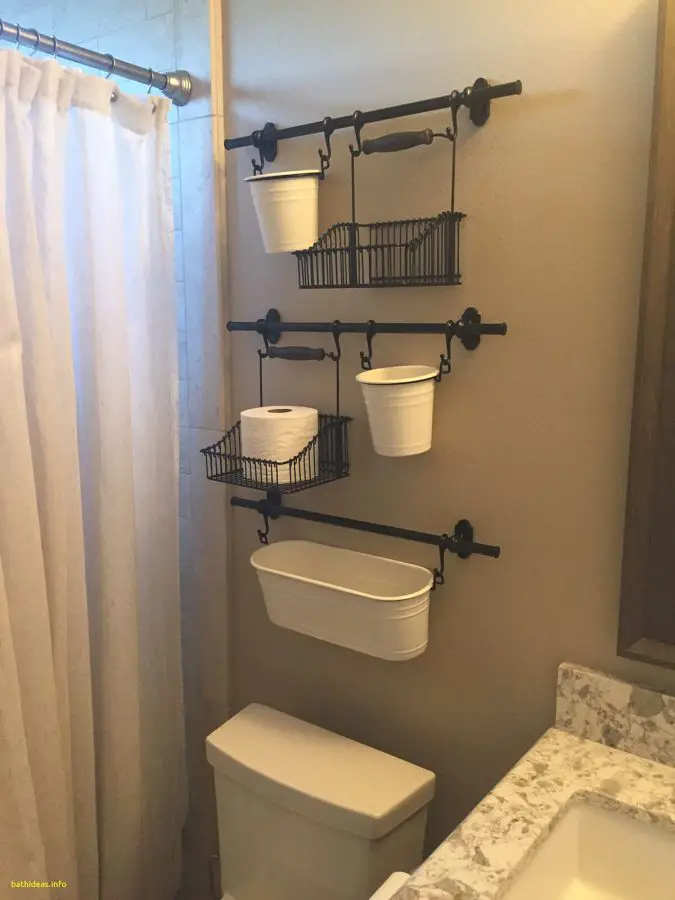 They have separate compartments to place the products and are easy to carry. In case you don't want to waste your money on buying this storage basket you can easily make them at home.
Use an old cardboard box, now cover it with fabric from all sides. To avoid it getting soft due to water place a hard sheet and glue it down.
Now wrap around a rope in order to make it look more professional. You can use this box to store your daily bathroom products.
3. Put wall organizers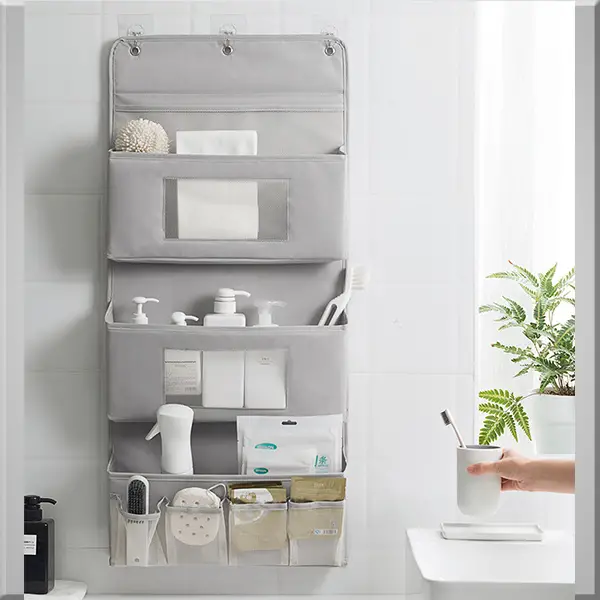 It is good to place your shampoo and soap or other bottles on the wall organizers. You can also use paper clips and attach them to the shower curtain rod.
Now open the clip and attach the tubes to these pins. You can easily use them without taking them off and you don't need to find them either. It is an easy yet very affordable way to display and store your products.
4. Floating Shelves or hanging baskets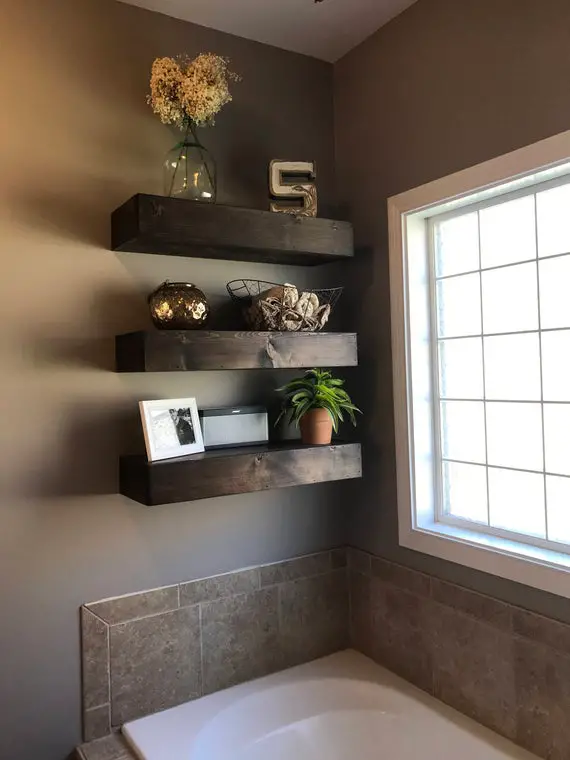 Thin narrow shelves can be mounted on the walls to make space for the goods. Since these shelves are thin only a few items can be arranged on them, which makes them appear neat and organized.
The wire baskets can be attached to the walls for a sophisticated and simple look. It is an easy way to store. If you lose your bobby pins, common pins, and safety pins too easily you need to buy magnet tape.
Cut the magnet tape according to your desired length and paste it on the walls near your vanity mirror. Now attach the pins to the tape, the iron will adhere to the magnet easily and you will get a place to keep your pins without losing them.
Read also: 27 DIY Floating Shelf Ideas
5. Keep accessories on the wall rakes
For holding your straightener, curling rod, and dryer you can use a PVC pipe. Just get a pipe joint from a local plastic store and paint it according to your bathroom theme.
Now place your curling rod, straightener, and dryer in it. If you still find it difficult you can attach this to the wall by using a screw and drill or just a nail and hammer. Increase your storage space in the bathroom.
6. Add hidden cabinet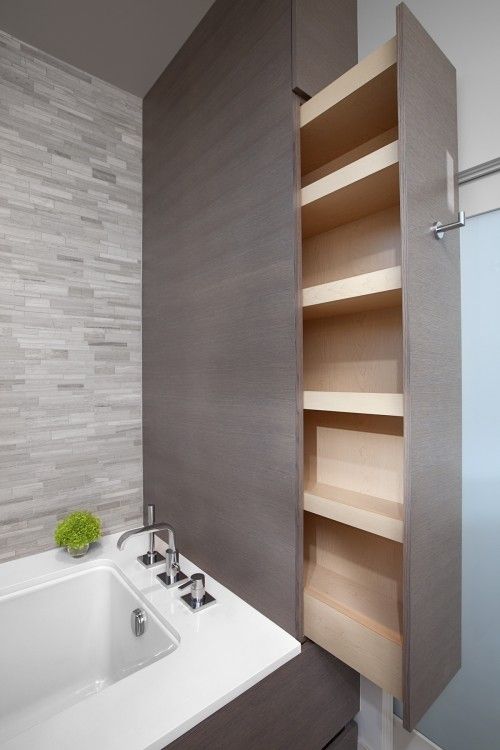 Another common piece of fixture for small bathrooms is the hidden cabinets.
The wall-mounted mirror with a cabinet behind it is common and in much demand for small bathrooms.
This furniture is perfect as this helps in saving items for personal use.
7. Room reflection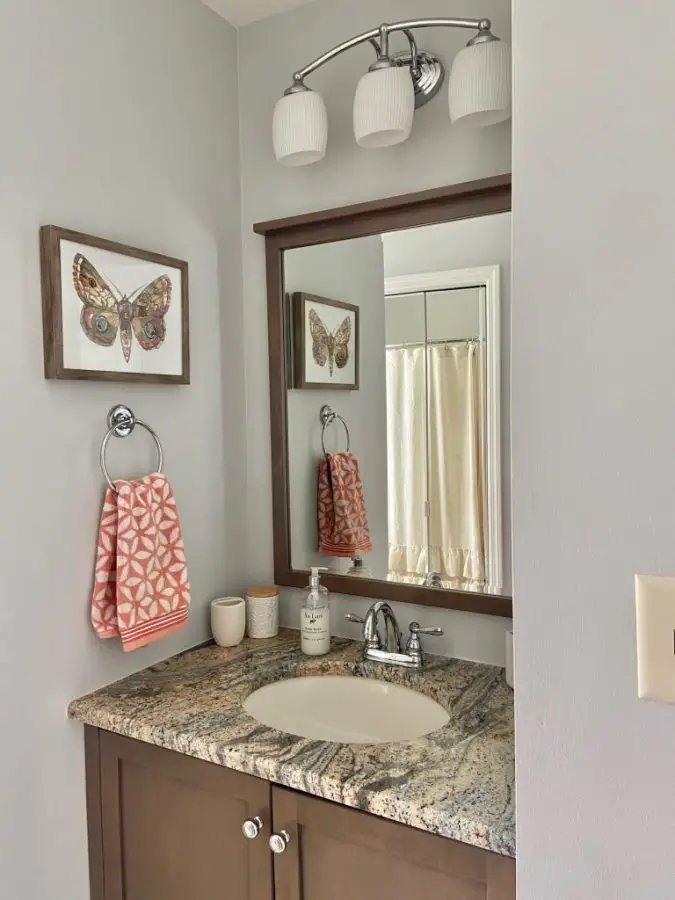 It is another idea for making small rooms look big. Reflective floors and big mirrors can make a small bathrooms room look big.
Read also: 25+ Fun and Creative DIY Mirror Frame Ideas
8. Add sleek fixtures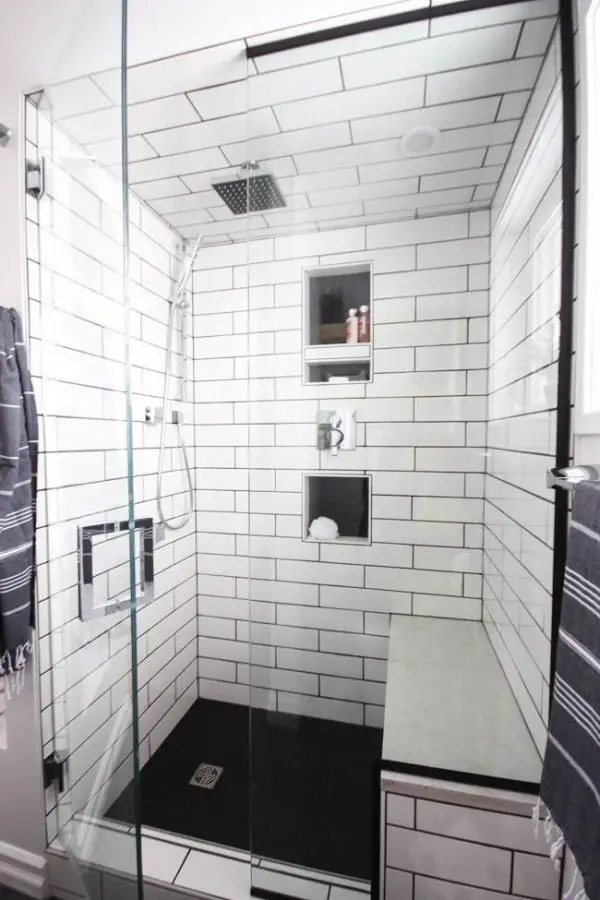 The sleek fixtures like taps and showerheads will give an impression of a spacious bathroom.
While the bulky ones make the bathroom look clumsy.
9. Do not Add a Bathtub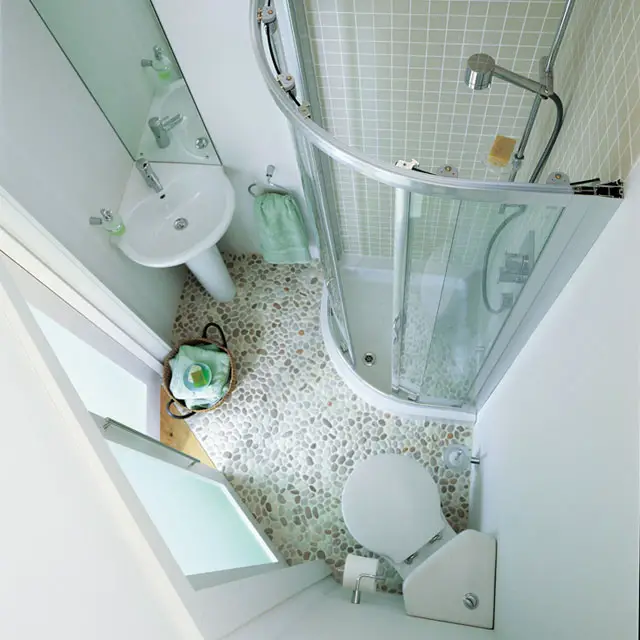 Opt for built-in wall showers or overhead showers. Do not choose to go for bathtubs.
A simple decor is what smaller bathrooms look best with. Adding too many colors and ornaments to the bathroom makes the bathroom stingy.
A stainless steel look in the bathroom with a little flower here and there gives a perfectly chic look to the bathroom. Also, the perfect lighting in the bathroom also enhances the look of the bathroom.
Conclusion
So, you have learned a lot with these simple tips that can help you arrange everything in the bathroom in a very small space.
If you follow these tips then you will not ask how to make a small bathroom look bigger.  You will be able to handle the issues of storage in your home.
Bathroom storage is vital for several reasons. Yes, clutter in your bathroom creates a mess and no one likes a messy bathroom. With the help of the appropriate organizers, you can easily declutter your bathroom.
You must secure your sanity and pay attention to hygiene. It will keep your washroom clean and organized.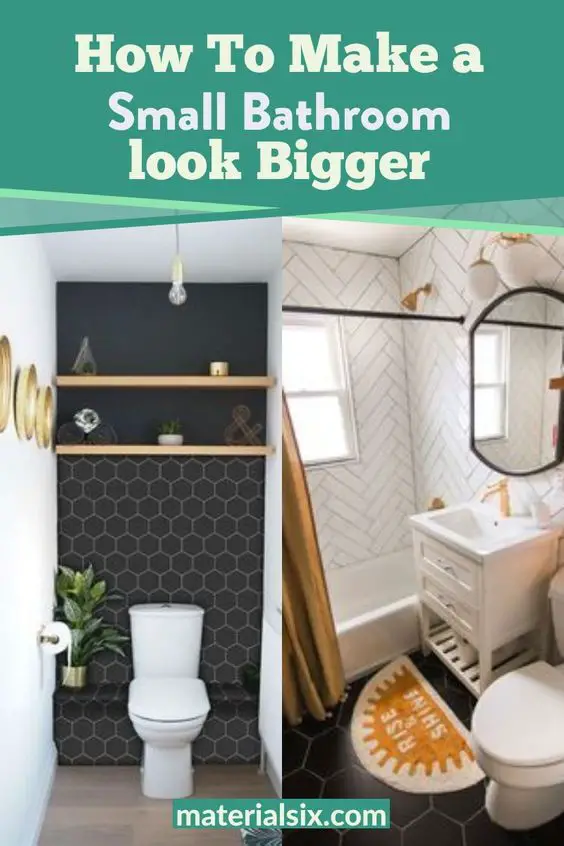 More Bathroom Posts & Other Posts You Might Like: