Bathroom walls are indeed a bit tricky to redecorate. You need to consider the materials, like whether they are suitable and water-resistant. The idea to use vinyl flooring on bathroom walls is quite possible.
Some say that it is a great option because it has quite many pattern selections and, as mentioned before, water resistance. Before deciding, let's have a look at what we are working with.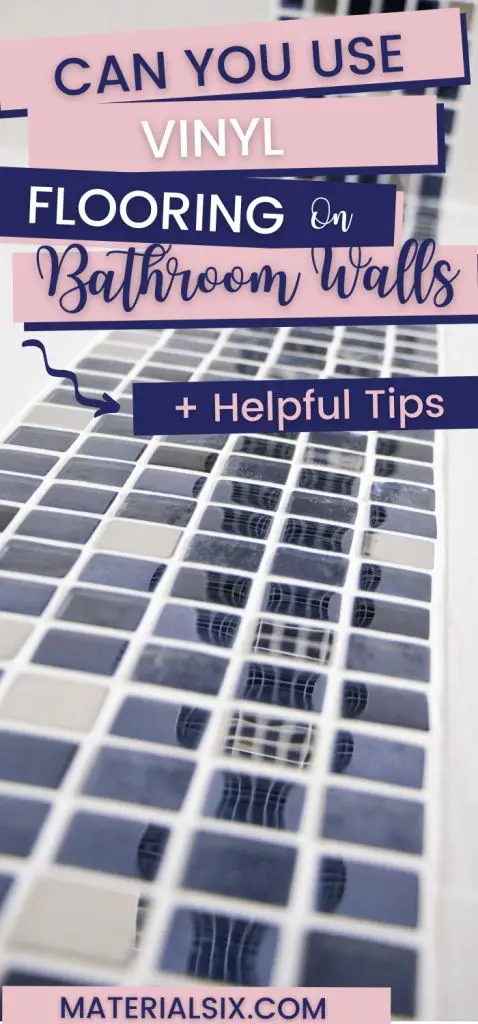 What is Vinyl?
Vinyl is a human invention found almost over 100 years ago and has become one of the most commonly used materials to date. Vinyl is short for polyvinyl chloride; it is a durable and tough synthetic plastic polymer with flame-retardant properties.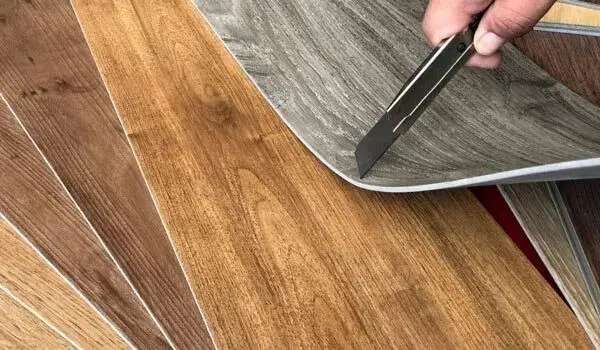 PVC has remained to be a very important material due to its versatile and useful applications. It is found in the healthcare industry, bank cards, construction, etc. It can also be used for tiles as well!
Pros and Cons of Vinyl in Your Bathroom
Back to the main topic of this article, let's talk about the pros and cons of using vinyl for bathroom walls. The main benefit is the waterproof/water-resistant properties. Bathrooms can be quite wet and foggy. Therefore, it can protect the wall from being damaged by water exposure.
A few other benefits are the price and quite affordable. Yes, this material is easy to maintain; in fact, it requires very little care. It would be best if you wipe it regularly, and it will last for years to come. As for the price, it depends on the quality and the patterning of the vinyl. Besides, it can also be a great alternative to substitute other materials you've put on your list.
For the cons, it is mainly durable as it is easy to puncture because of its soft surface. You can easily damage it by accident, and to top that off, it has a non-durable topcoat as well. It can decolorize easily when exposed to UV lights. Plastic is non-biodegradable, therefore making vinyl non-biodegradable as well. You could say that it is difficult to remove because of the strong glue; your contractors will have a hard time.
Using Vinyl Flooring on Wall
Once you think about it and decide to use vinyl flooring on bathroom walls, be sure to use a fully vinyl one to prevent any degradation from the damp environment. Another point to consider is to present a wall surface that can withstand peelable or permanent vinyl. Keep in mind that they will not stick to rough, flat, or matte surfaces. Here is a quick video on how your bathroom might look like:
What You Need to Prepare
Before sticking any vinyl to your bathroom walls, you might as well prepare these items to support you in the process; whether you get it online or in your local shops, it is up to your preferences. Here are the items:
1. Vinyl of Choice
Order your vinyl and make sure that you have enough to cover your bathroom walls. Be aware of the possibility that it may sell out when you try to get some more. It will delay your progress.
2. Rubber Mallet
Use this to secure the vinyl tiles onto your wall. A rubber mallet will most likely not damage the vinyl's surface, unlike a regular metal mallet.
3. Tapping Block
This tool is essential to further protect your vinyl's surface from getting damaged during installation.
4. Adhesive (Optional)
Any suitable adhesive would do. One example is Liquid Nails, and you might as well want to get a Cradle Caulking Gun. Silicone sealant is not necessary, but it can be useful for your other future projects. It is optional because some vinyl already comes with adhesive on its backside to stick onto the walls.
Steps to Install Vinyl Walls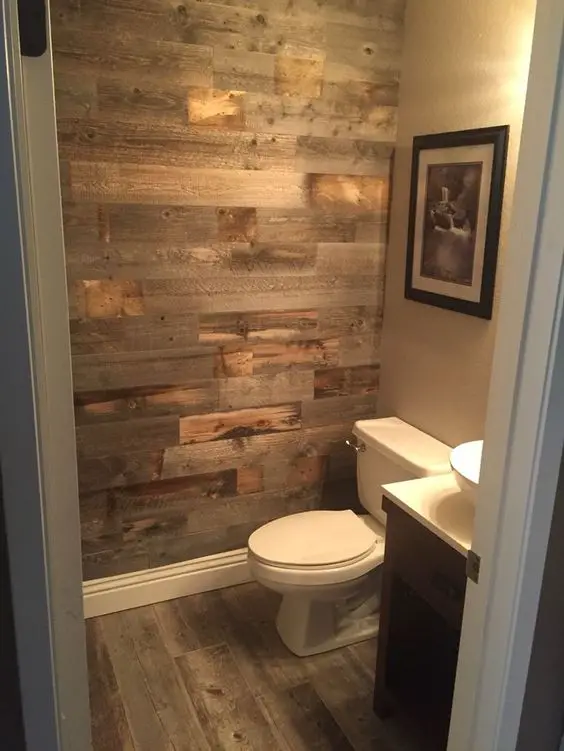 Clean your walls and wipe them down with a dry cloth.
Lay your vinyl panel and peel the backing paper (partially). If it doesn't come with adhesive, you need to put the right amount of the one you bought on your own.
Align the vinyl to the wall, start from one corner and work your way from there.
Grab a dry towel and firmly press it against the wall. If you are unsure, use the rubber mallet together with the tapping block.
Continue to use the mallet and push it from the center out and work your way down.
Pull the remaining back paper to reveal more of its adhesive back. Add more adhesive little by little if necessary.
Once you are done, apply a circular motion and ensure that it sticks perfectly from edge to edge.
Repeat the steps until you are done.
Hopefully, your plan to use vinyl flooring on bathroom walls worked well!
Don't forget to check out our blog for more great tips on bathroom decorating ideas: