Plant containers could be expensive but do not work as satisfying as you expect. Seek a more affordable and pleasing way by setting a project of the DIY planter box.
The ideas are plentiful, and they are customizable according to your terms and conditions.
Moreover, these ideas need effort and carpentry skills, but the results are worth it. Let us get directly to the list!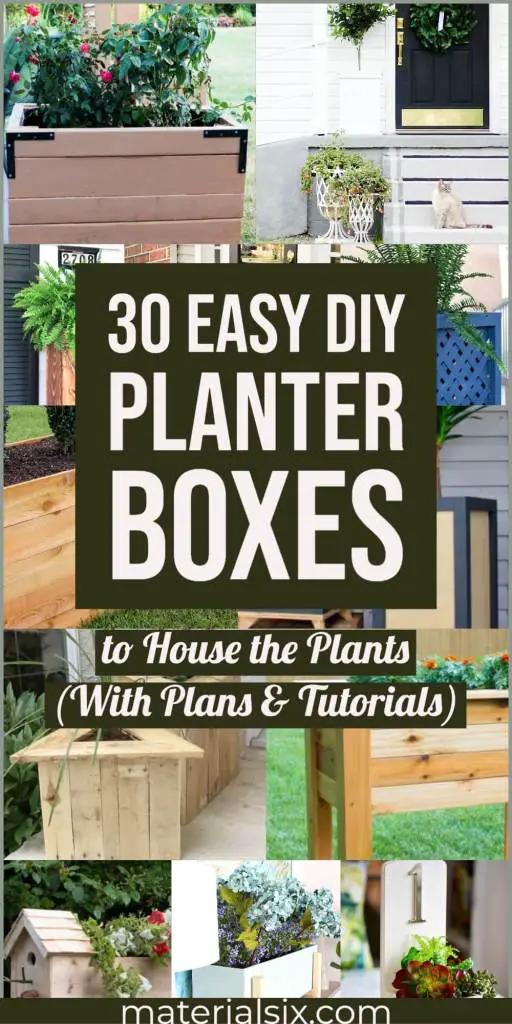 Best DIY Planter Box Ideas And Tutorials
1. Raised Wood Planter Box Idea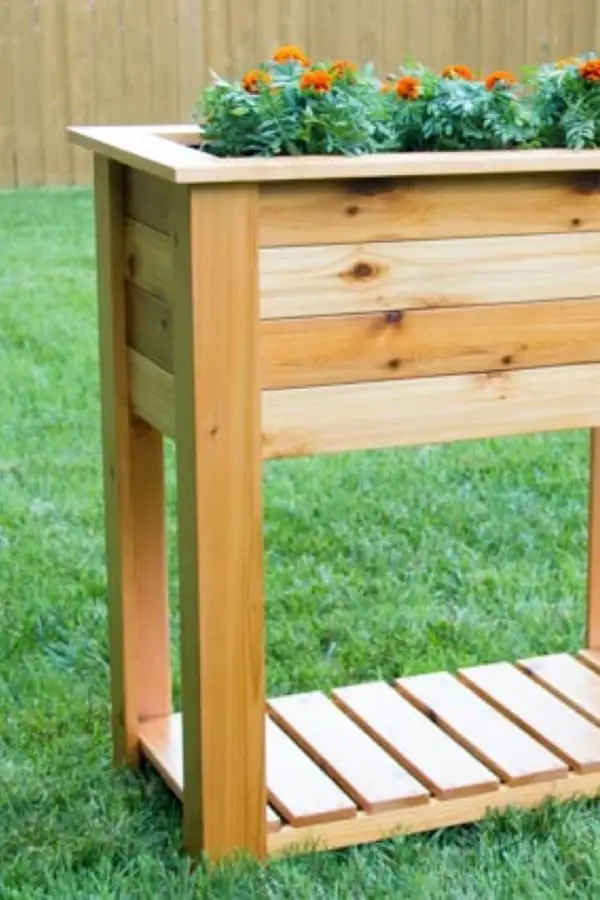 A planter box could be versatile as long as you make it so. In this case, the idea is to house the plants while providing extra space for storage.
When the execution process is over, a raised container is the final result. Furthermore, this wooden goodness will complete the look of your back deck or porch.
Then, you can copy the placing of darker and lighter-toned pallets by turns or work them on according to your preference.
2. Triangular Prism Pallet Flowerpots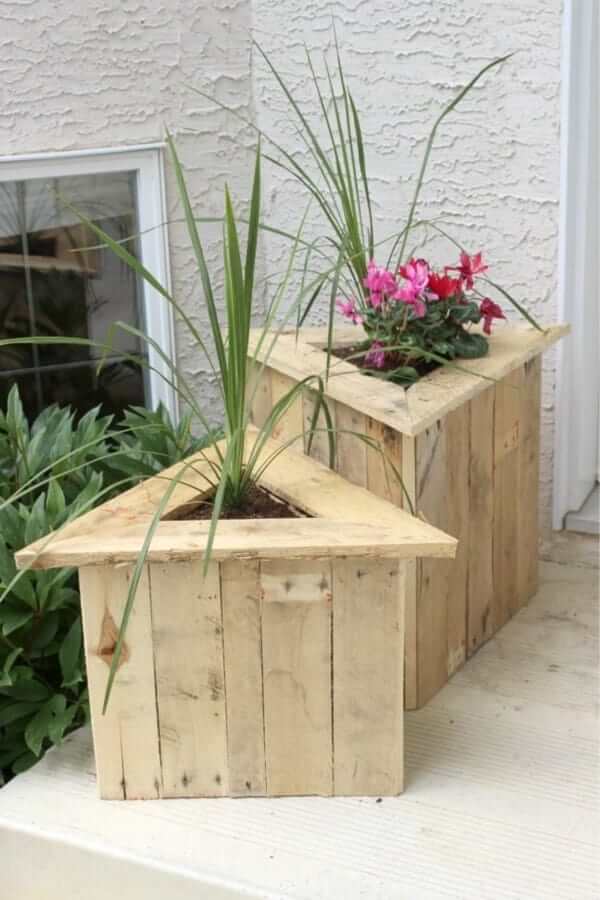 Who would have thought that this pair of planters are workable using only four tools and three materials?
Hence, it is proof that the customizable aspect of the DIY planter box is the perk. Come up with any shape in mind, and it will still be bearable to create.
3. Homely Wooden Planters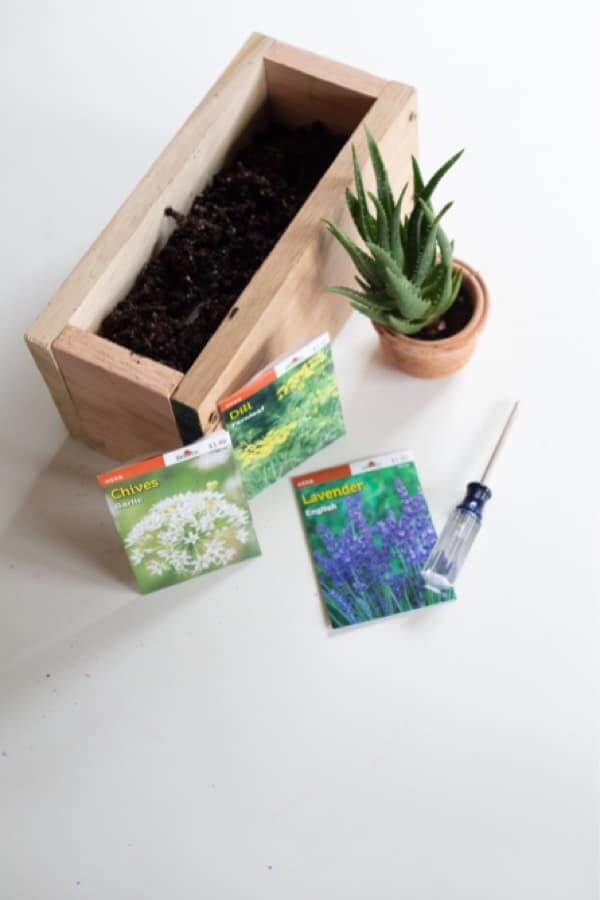 Cedarwood is preferable due to its durability and fragrance. Yep, you can smell a typical scent from this type of timber.
Thus, the use of such wood is exceptional. On the contrary, the difficulty level of this project is effortless to a beginner extent.
4. Climbing Trellis for Climbers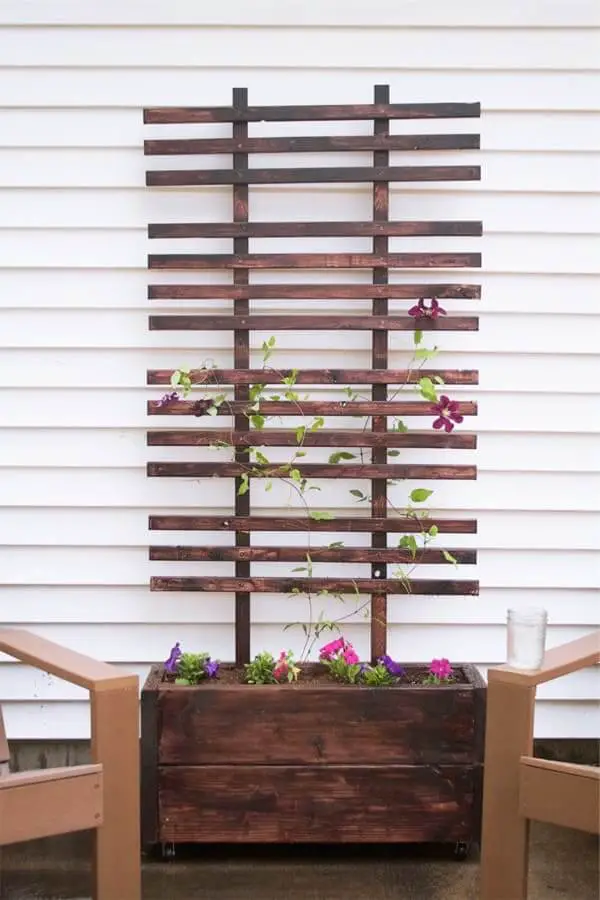 For any climbers you are growing right now, this climbing trellis is flawless. Also, it is a house for some stunning flower plants as a planter is at the bottom part.
Additionally, the deep brown tone set up an atmosphere or rustic farmhouse.
5. The Classic Planters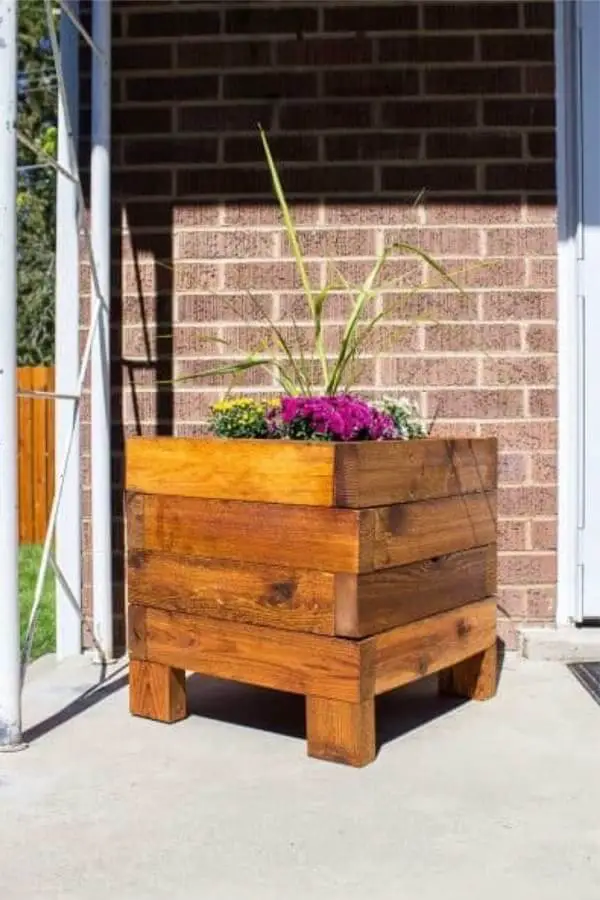 The classic one is classy. It is the usual planter box most garden has. However, when it comes to a DIY project, no creation is ordinary.
Using four materials, even a novice could get it stood. Then, add two pairs of legs as they ease you in arranging and rearranging.
How to build a planter box with legs, you say? Well, the tutorial has the answer.
6. Spray Painted Planter Box Idea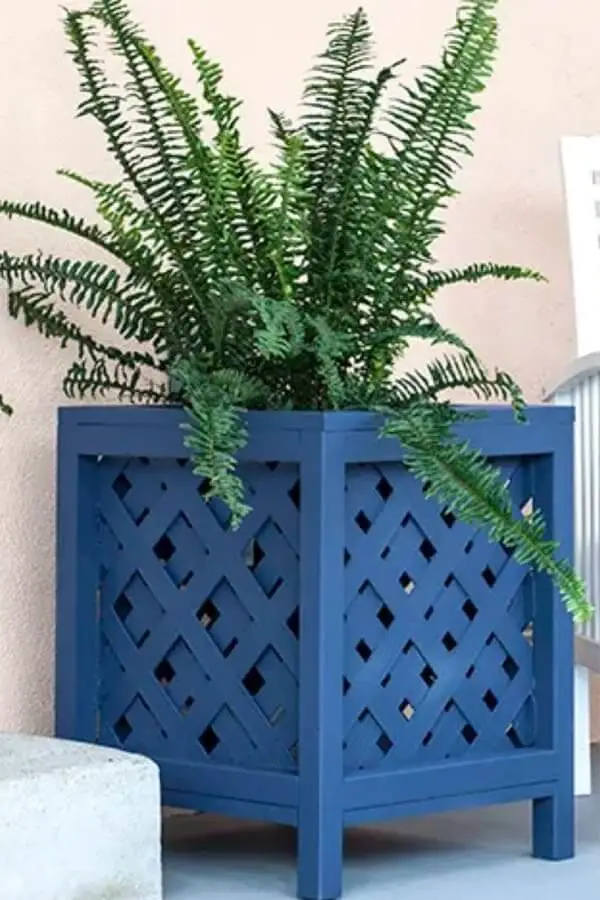 Even though the original tone of wood materials represents naturalism, it might still feel monotonous for some people, especially the easily bored ones.
If you belong in the category, add several spray paints to your project to finish the planters in some colors.
Further, this lattice planter box exemplifies it. It completes the set of your deck or porch with its blue skin.
7. Practical Planters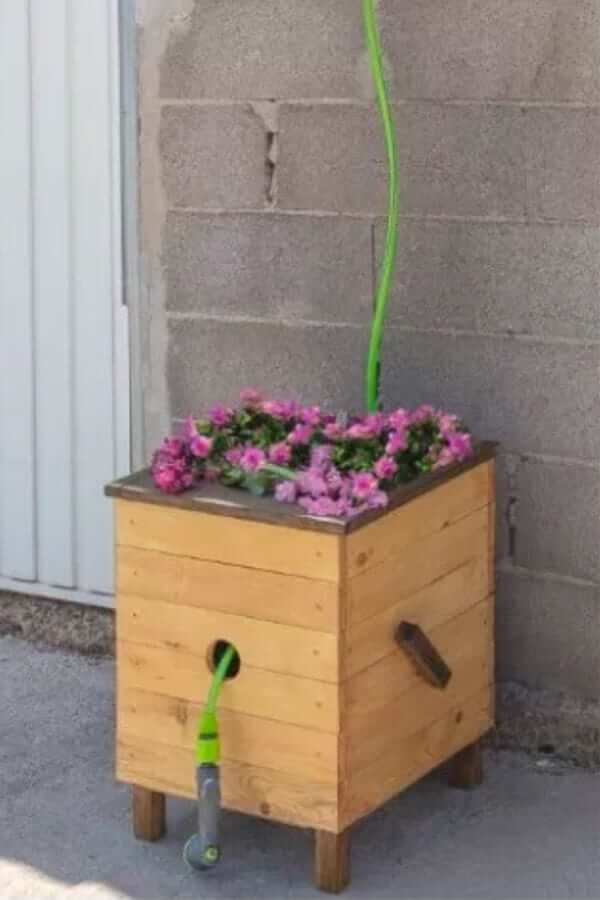 Some home gardeners find that rolling the hose after every watering is a pain in the neck. Well, this idea could ultimately solve the problem.
By drilling a hole big enough for the hose to go through, you will have a slot to house it. What an insightful idea!
8. Planter Box with Casters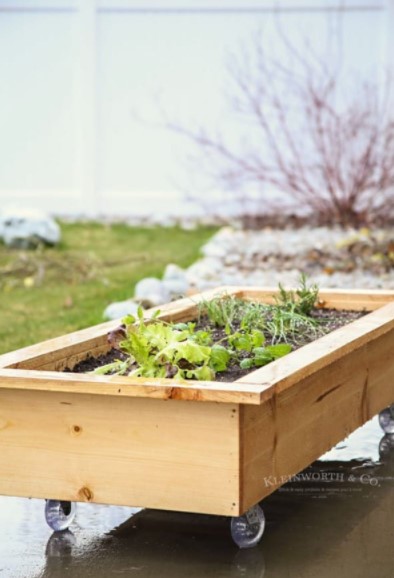 Many tasks will feel so much lighter with casters under the containers. Therefore, this idea will be your top list of DIY projects.
For example, you can effortlessly manage which plants go under the shade and which of them need more sunlight exposure.
9. Bulky Planter Box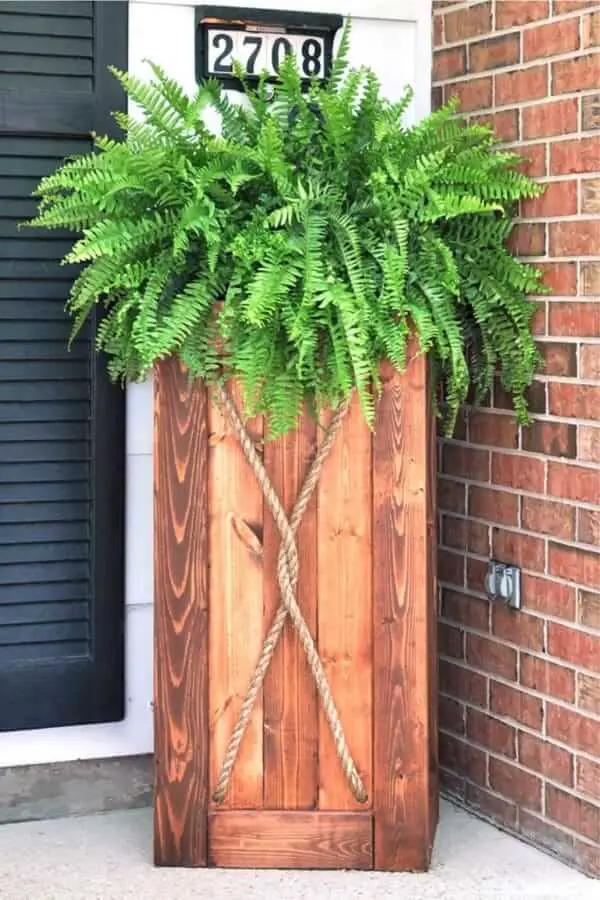 It is a majestic way to greet your guests. This tall and massive planter box stands before the front door, but it does not get on your doorstep.
In addition, wooden goodness like this is obtainable by building one on your own.
10. Cheap DIY Planter Box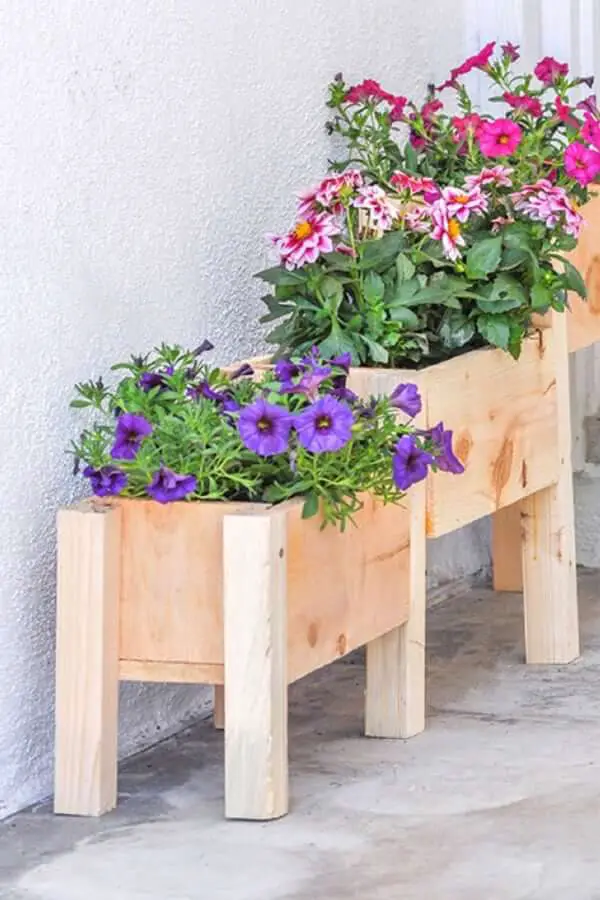 Get your yard some spark with this tiered planter box. The attached three boxes have different heights, and that is the highlight.
Interestingly, the price is not more than $10! The making time also takes you only two hours at the longest.
11. Dark-Framed Wooden Container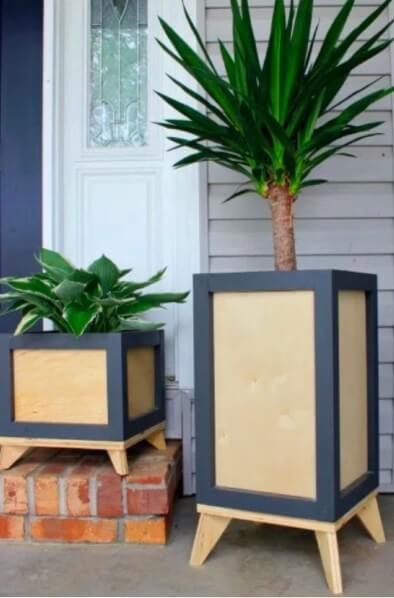 For your modern porch, this set of planter boxes will complete the scene. It is not only the black edges that define the contemporary design but also the edgy legs.
Likewise, with the sandy wooden base, the contrasting combination draws attention the most.
12. Signpost Planters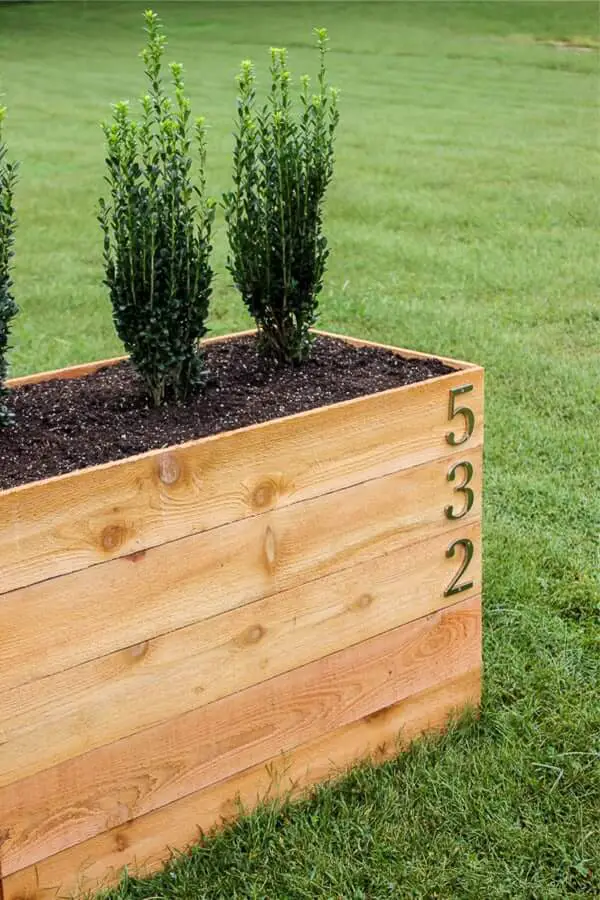 It is another example of cedarwood usage in the form of a planter box. The pallets are thin and create an illusion of slender frame lines. Also, they scream modernism.
Not to mention, the owner puts the house number onto the planks and makes the planters double as a signpost cleverly.
13. Contemporary Yellow Outdoor Container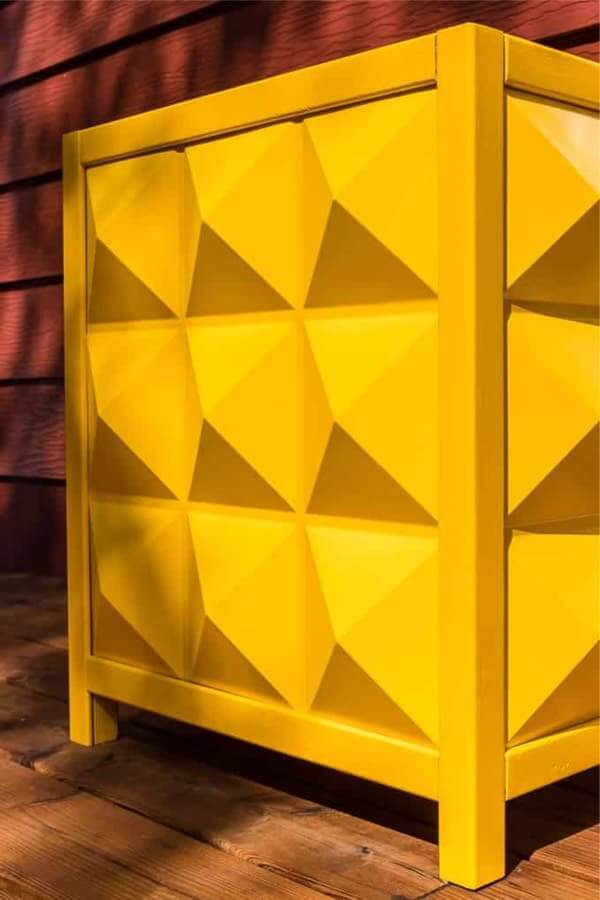 Mustard shade is trending nowadays. If your porch supports the color and style, this modern hot planter box should be in your possession.
Moreover, its good look and purpose will all be yours, and it is doable within the DIY project scale.
14. Shelter Planter Box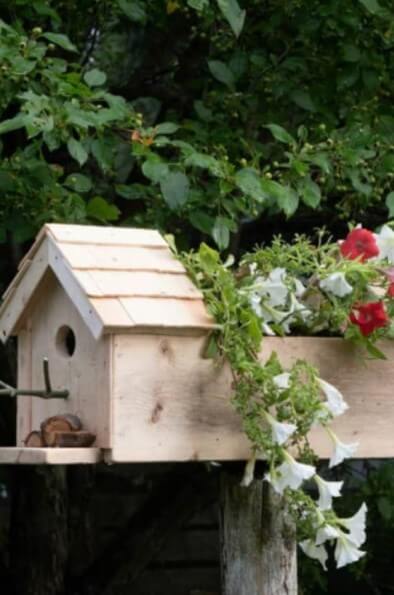 Wow, how could someone even think about combining a planter box and a birdhouse? It is indeed for birds.
Yet, with flower plants growing on top, butterflies and bees might join the crowd. Therefore, it looks close enough as a shelter.
15. Dark-Toned Pallet Containers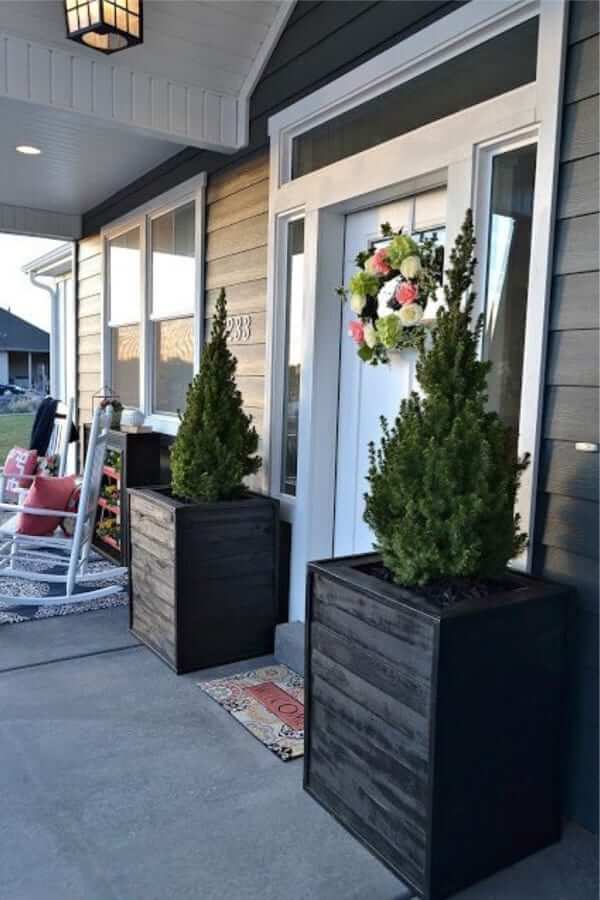 You have another option to greet your guests at the porch now. This black beauty will make the visitors feel homey.
16. House Number Planter Box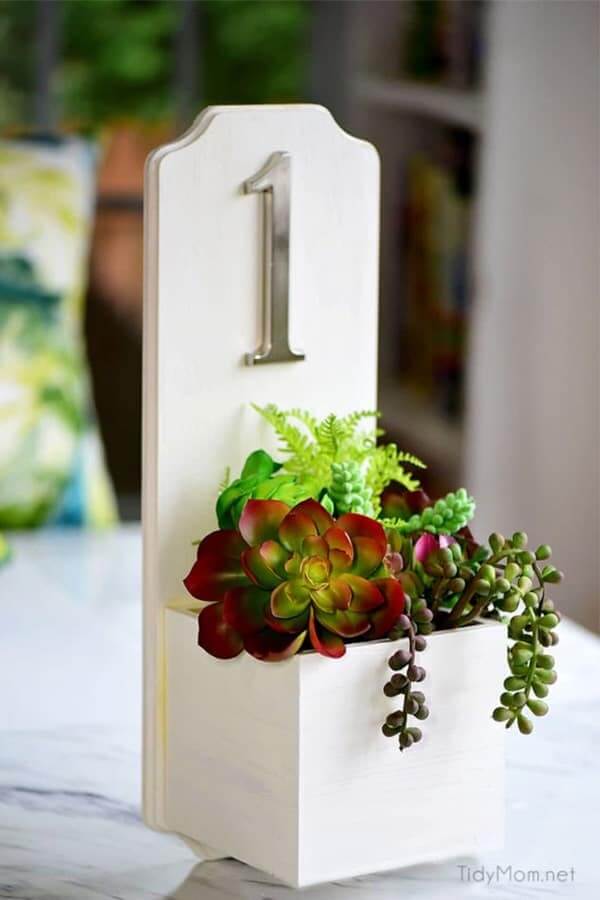 You can have a creative house number than the one you already have. Combine your house number with a planter box. All you need is to prepare nice and long plywood for the house number.
Make sure the wood is long enough to glue and secure a planter box at the bottom. The planter size should follow the size of the plywood. Any size will do as long as the flowers you want to use fit right in.
17. DIY Planter Box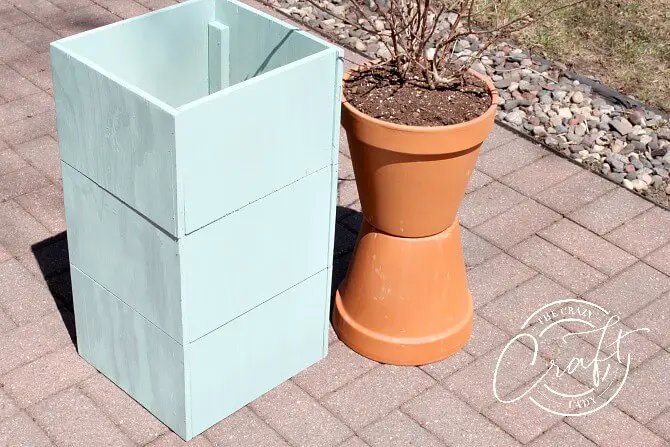 You can DIY your planter box and save some money. Start with a 2×4 ft sheet of plywood. Cut it down to 12 rectangles of 8×12 inches. To anchor the four corners, use 2×2 balusters. Glue and secure them with brads. Continue the work until all 12 sheets are secured. For finishing touch, you can use outdoor paint or wood stain.
There is no bottom? That's the point of this simple DIY planter box. Most of these boxes are heavy. With the hole, the box becomes portable. You only need to put a pot upside-down inside the box and put another pot with flowers on it.
18. Square Plywood Planter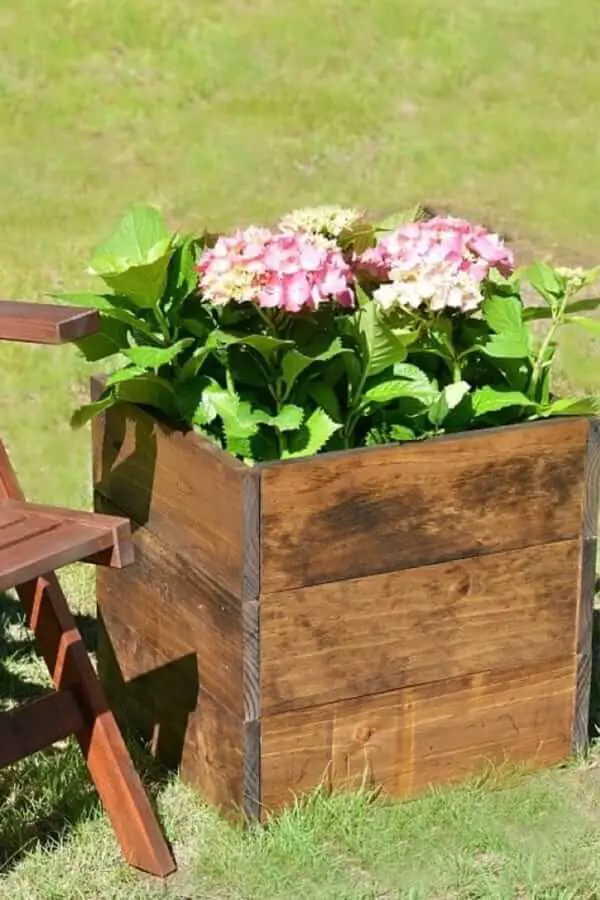 If you plan to have a fixed planter box in your yard, this idea is for you. The methods and materials are about the same as the previous box; the difference is in the size of your cut plywood. You can either keep it with or without a bottom. Then, if you plan to keep it outside, seal it with a Spar Varnish.
19. Pallet Wood Planter Box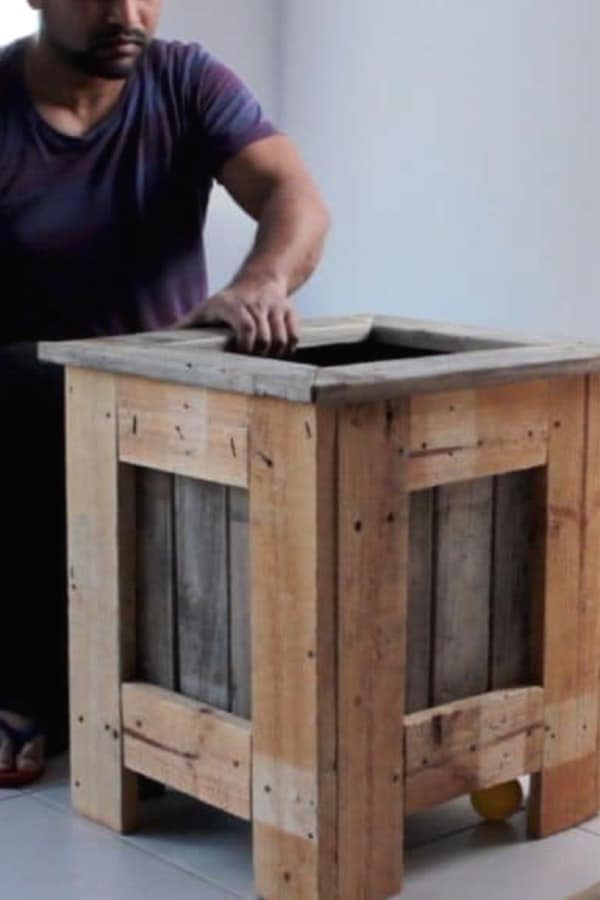 Good news! You can build a DIY planter box out of reclaimed pallet wood. After dismantling the wood, you need 12 blocks of 40 cm for the inner section. You need to cut other eight blocks of 21.5 cm to hold the inner blocks and eight blocks of 51.5 cm for the sides. For the top, cut 2×50 cm and 2×46 blocks.
After every pallet has been cut up, join the blocks following the length of the cut mentioned above. See the picture to grasp the whole idea. To stick those blocks together, nails or secure them using wood screws.
20. Simple Monogram Planter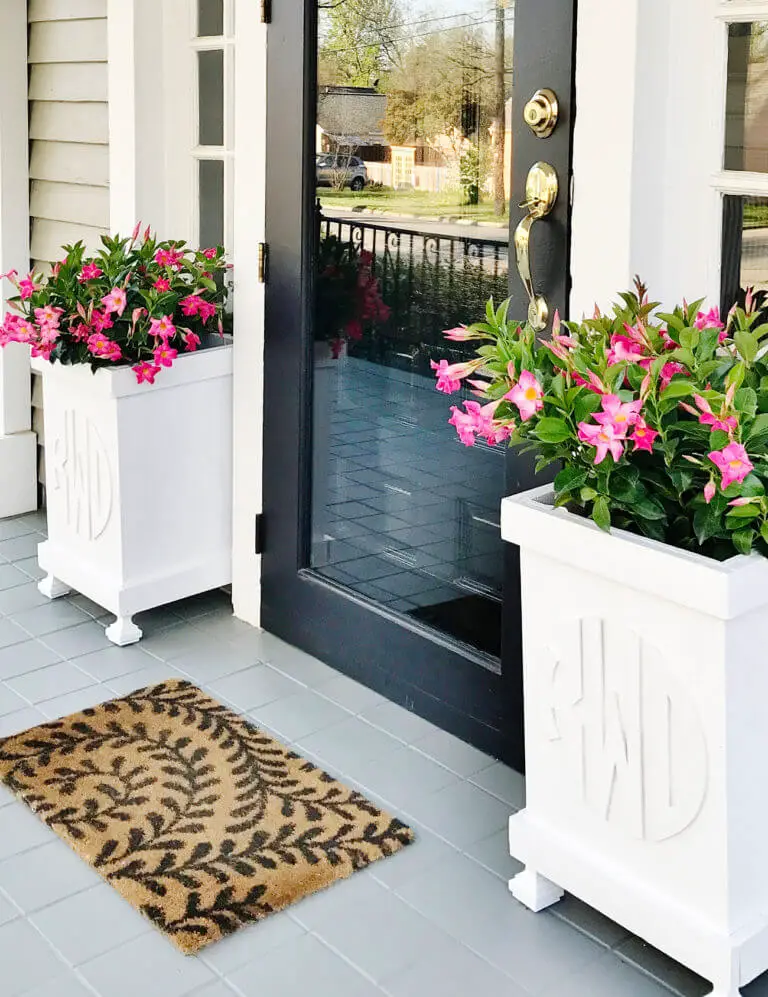 Try this cheap DIY planter box tutorial to give your planter a new look. If you have a used monogram, why not use it? If you don't have one, you can shop for a cheap price. Then, you need to glue it on your planter and paint it the same color as your box.
21. Planter for Garden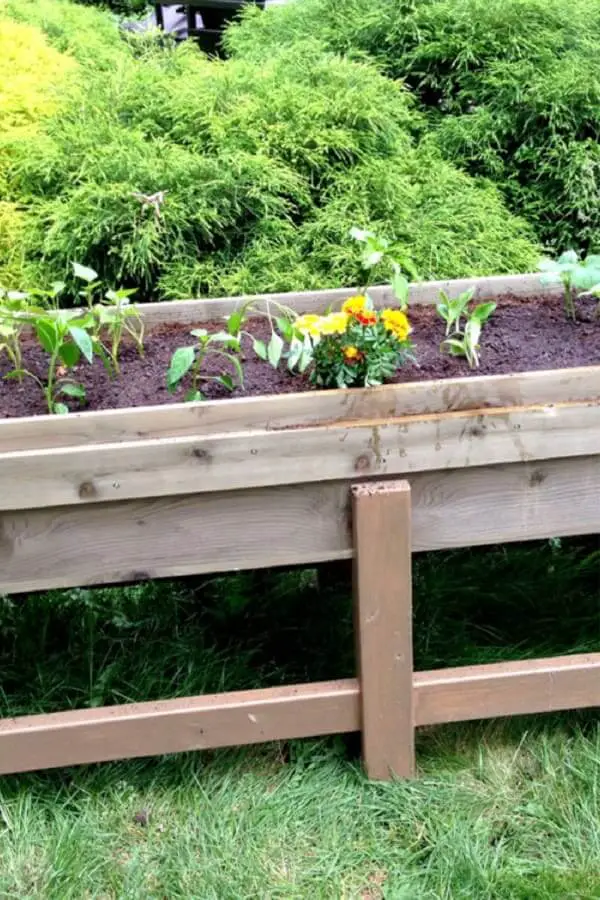 Raising your planter can be the best way to hamper some animals feeding on your garden crops. Build a planter in the size you need, but don't furnish it with chemicals as the plant will absorb it. To raise it, you need six cross shape legs of 2x4s. Double up to hold the box when it's loaded with dirt.
22. DIY Long Planter Box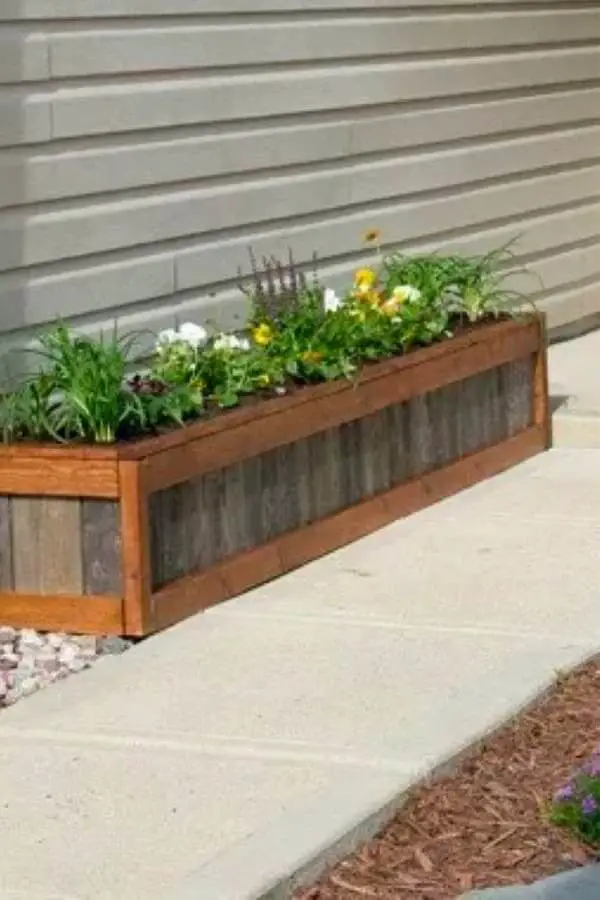 Reclaimed woods are as good as any other materials for a planter box. The above picture will serve as a model for you.
23. Standing Planter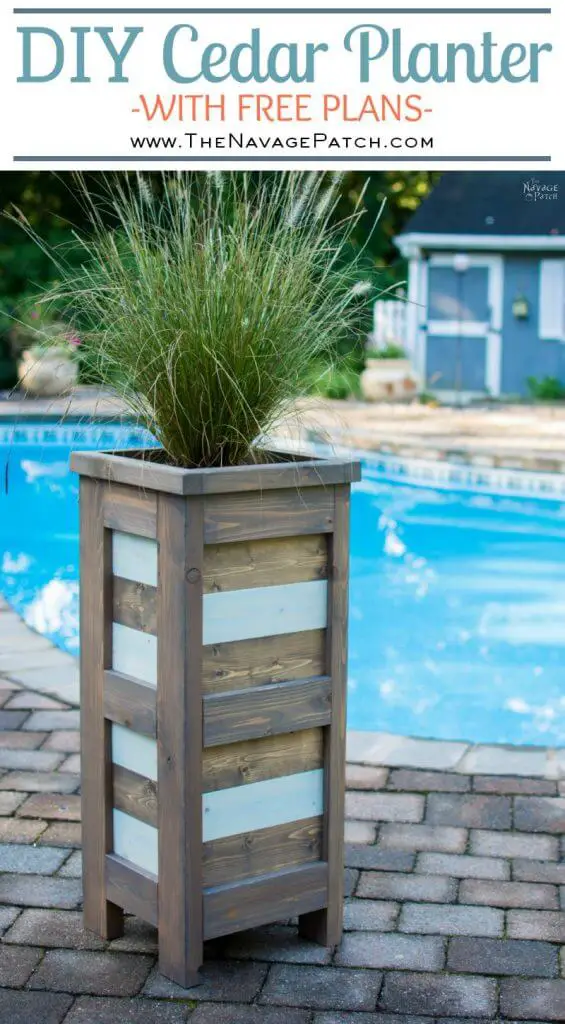 A square or standing planter may look the same, but they have different artistic values. The square planter suit the garden and yard best. But standing planter can serve as a farmhouse-style ceramic to compliment your front door.
24. Seedling Planter Box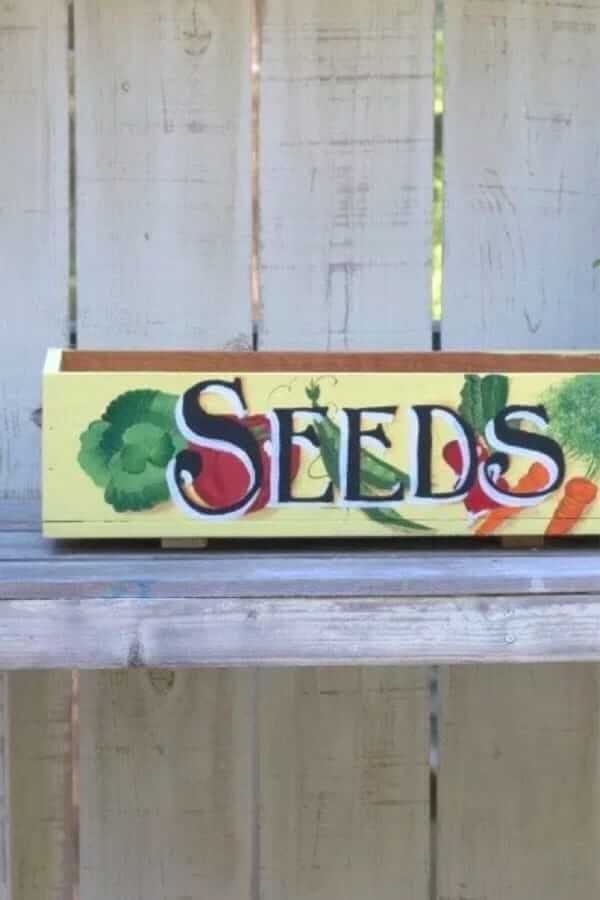 Yes, it looks too big for a seedling planter box. But you can use it to cultivate some seeds or house your herbs.
25. Simple Plywood Planter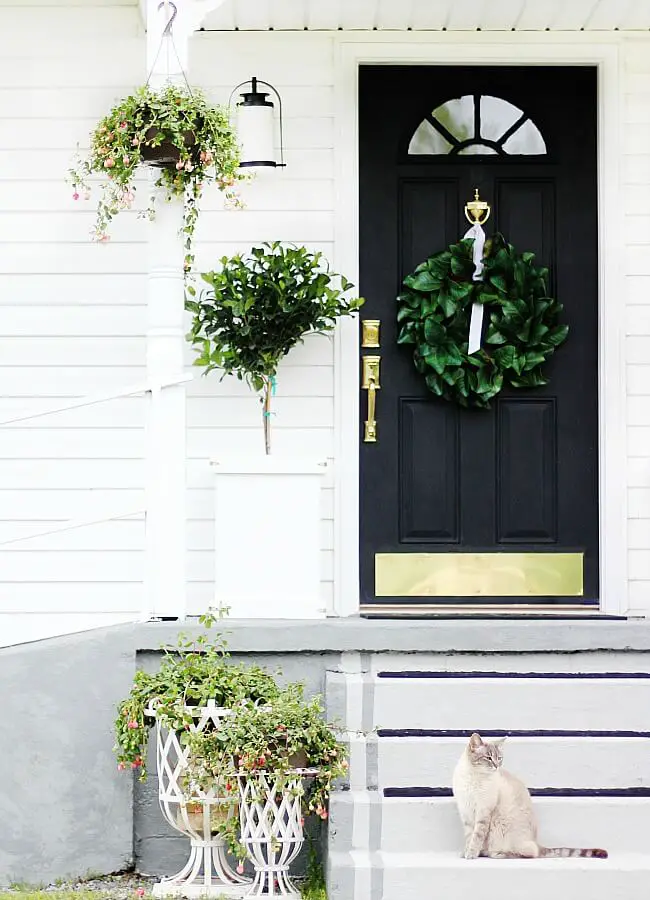 Are you looking for planter box ideas? You can build as simple or as complex a planter as you want. With some plywood, you can achieve this look. But, a big plywood planter can be a bit frail. Thus, you need to add trim to the top and the bottom of the box. The trim will give it a dimension and help hold those pieces of plywood together.
26. Upcycled Flower Box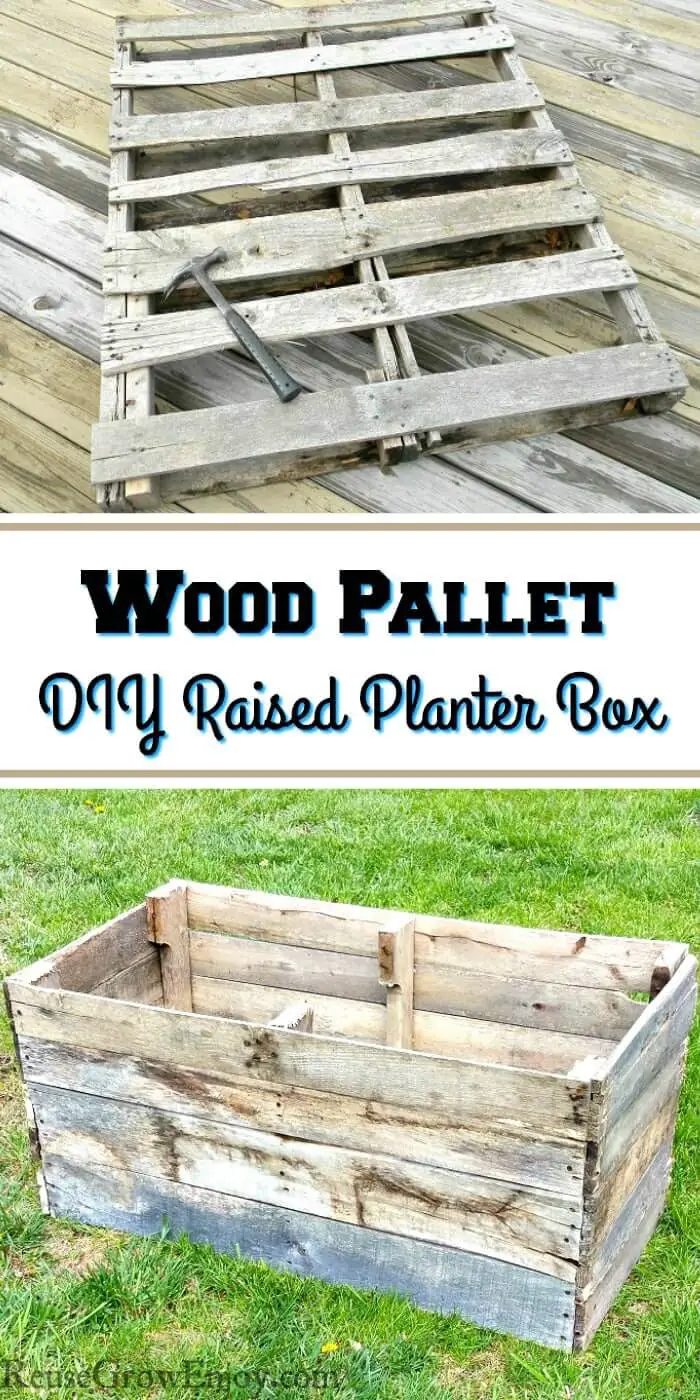 Why purchase a flower box if you have reclaimed pallet wood. Dismantle the wood. Remove some bad parts and cut some extra wood. Then, put them back together into a flower box.
27. Planter for Artificial Plant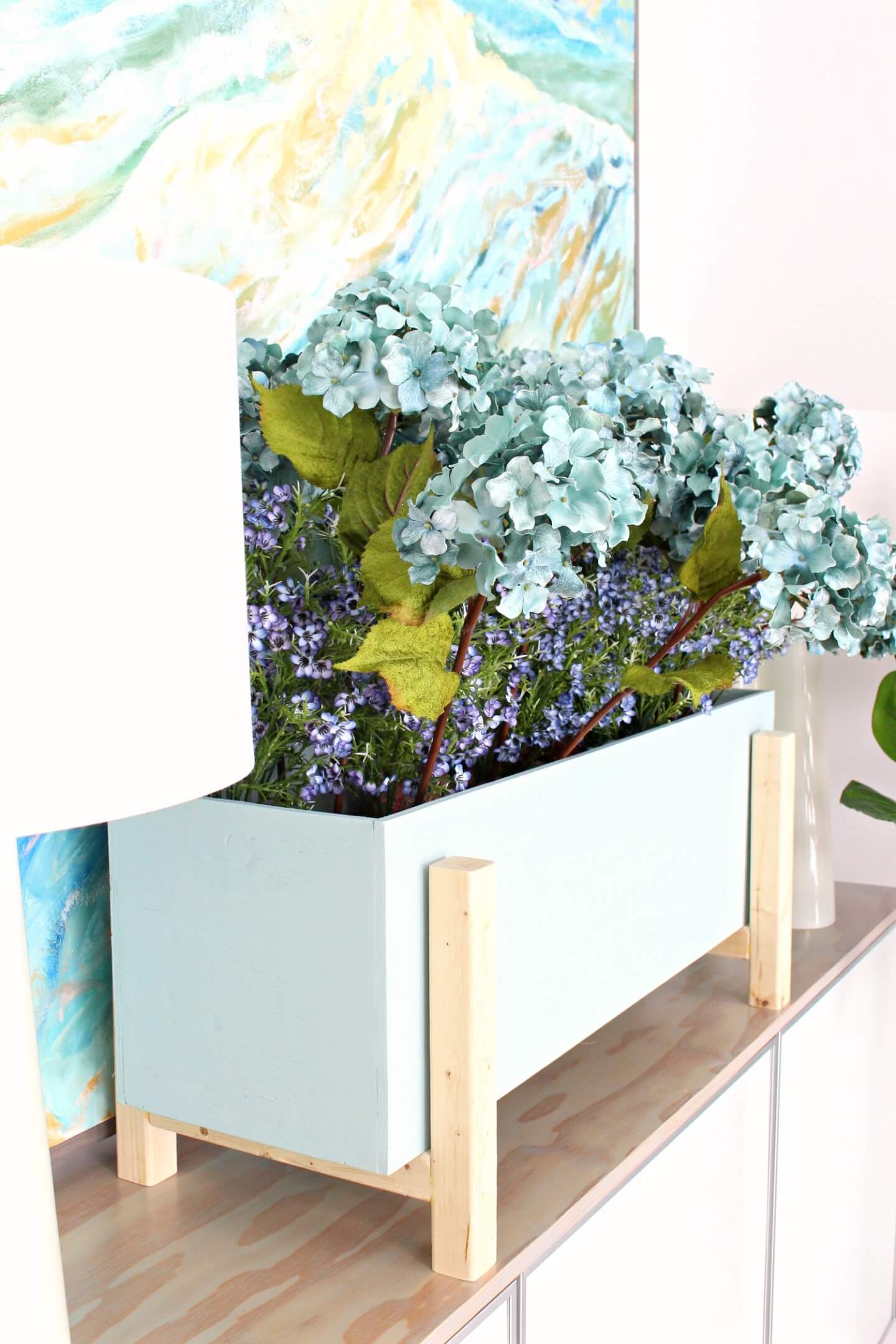 Artificial plants also need a planter. Whether to add value or be used as a means of organizing the plant, the planter will brighten your living room. As the plant does not need real, heavy dirt, plywood will do. Hold them together with glue or brads to make them last longer.
28. Wood Planter Box Ideas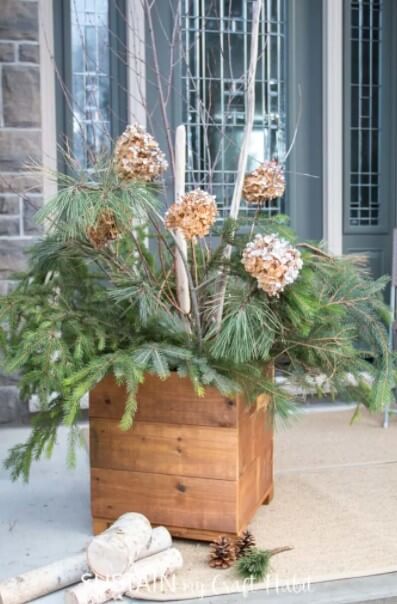 This wood planter box will become your deck's point of interest. The warm tone of the stain adds to its classic yet eye-catching look. Try building this simple planter for your autumn deck.
29. Large and Strong Planter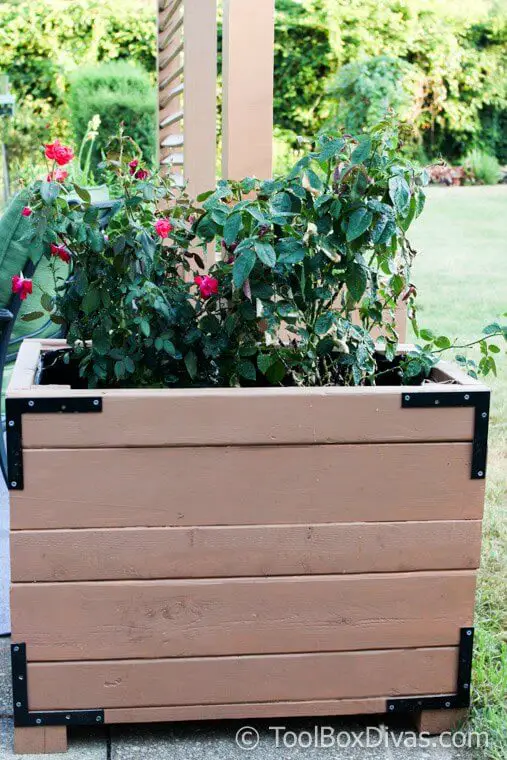 Your large plants deserve a large and strong planter. The wide space suits the growing plant, while its thickness can hold those greeneries for a longer time.
You need some scrap woods as materials as well as glue and screw to secure those woods.
30. Wooden DIY Planter Box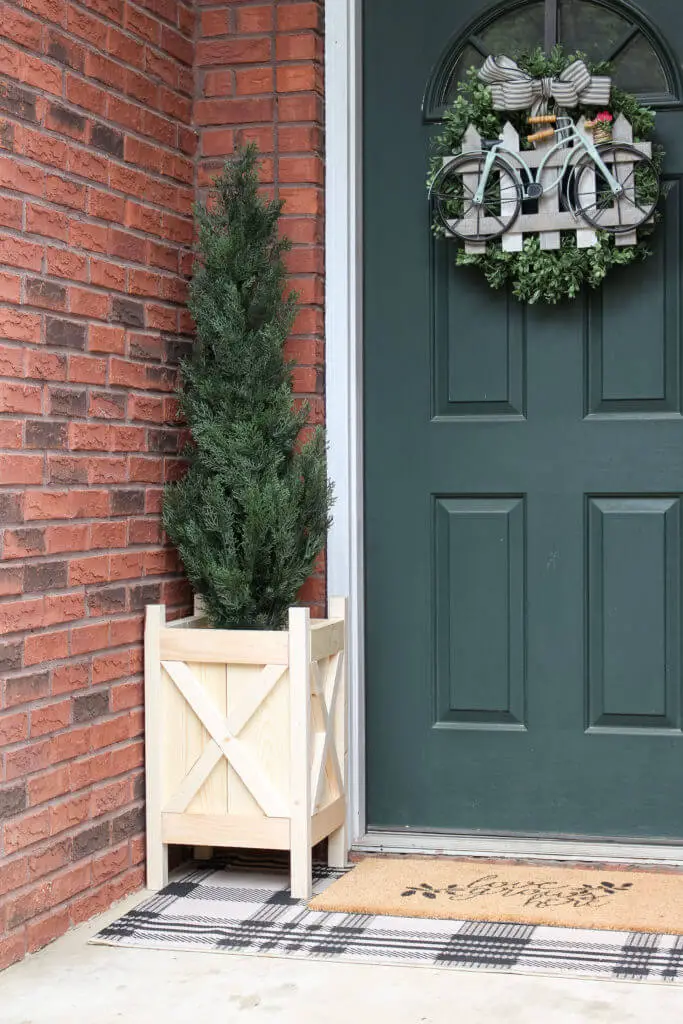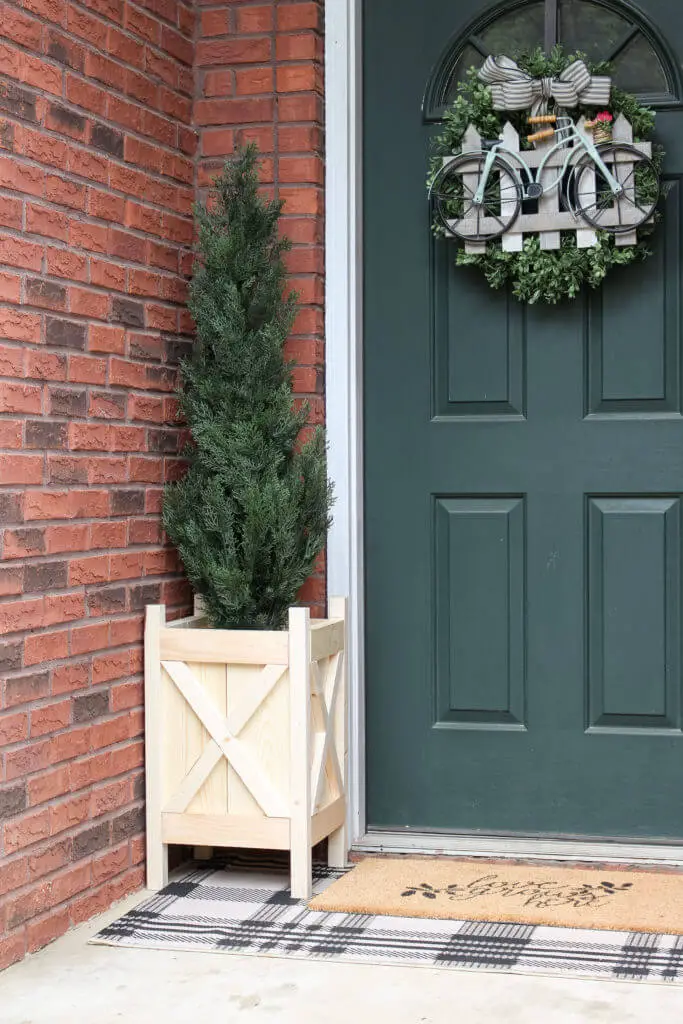 After reading all these ideas, you deserve a new, fresh design. Try building this standing wooden planter box to put by the door. The expensive look comes from premium pine boards.
***
Well, those fifteen DIY planter box ideas hopefully offer an attractive look to your home. Choose one as you desire.
More from Materialsix.com: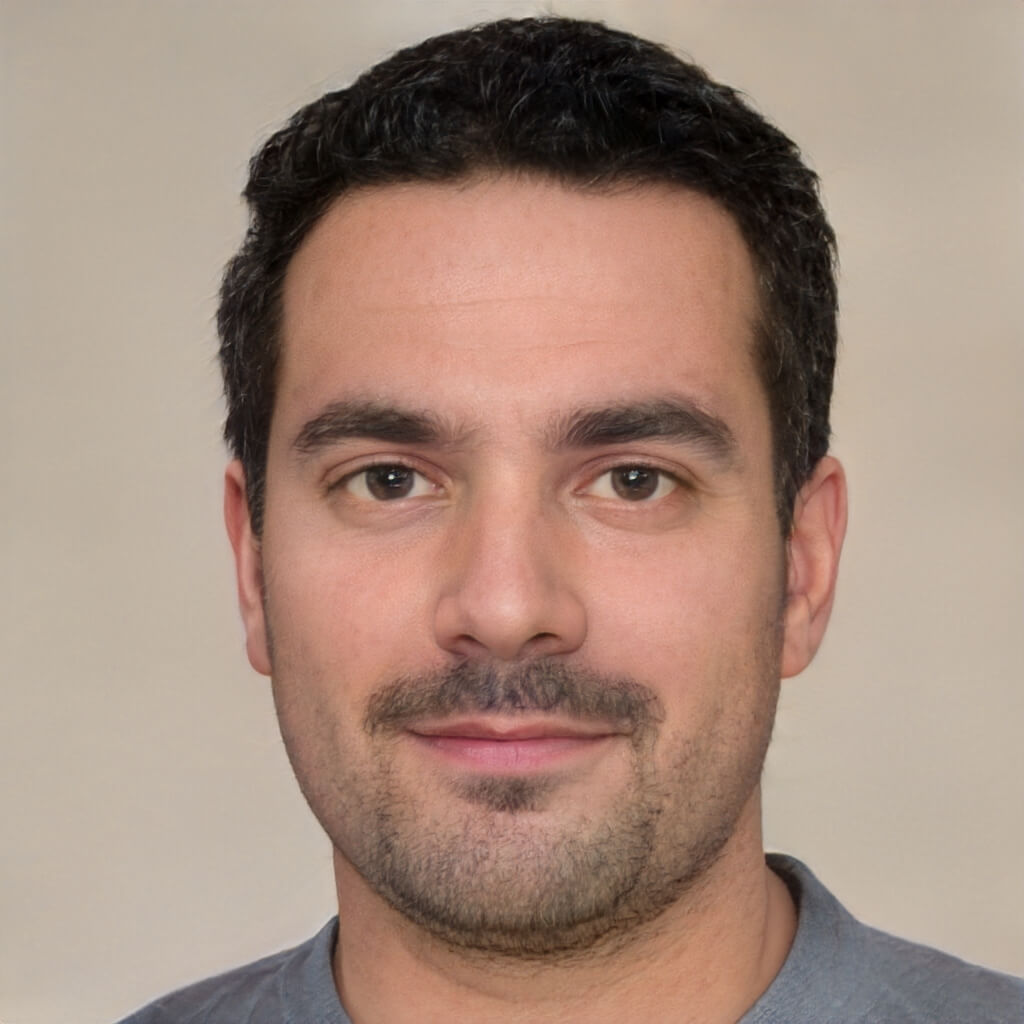 I'm a passionate home and garden enthusiast and the founder of Materialsix Home. With over 10 years of experience in the field, I've cultivated a deep love for all things related to home improvement, gardening, and interior design.