When it comes to home upgrades and additions, it is beneficial to understand the differences between various possibilities before engaging contractors to begin work on your property. You may want to add features that will raise the value of your home while also providing you with extra area to do things you enjoy, like grilling, sunbathing, or simply resting outside.
Whether you want to add a deck, patio, porch, or something else to your house, you must understand the differences between these alternatives before you pay to have anything done. So, what's the distinction?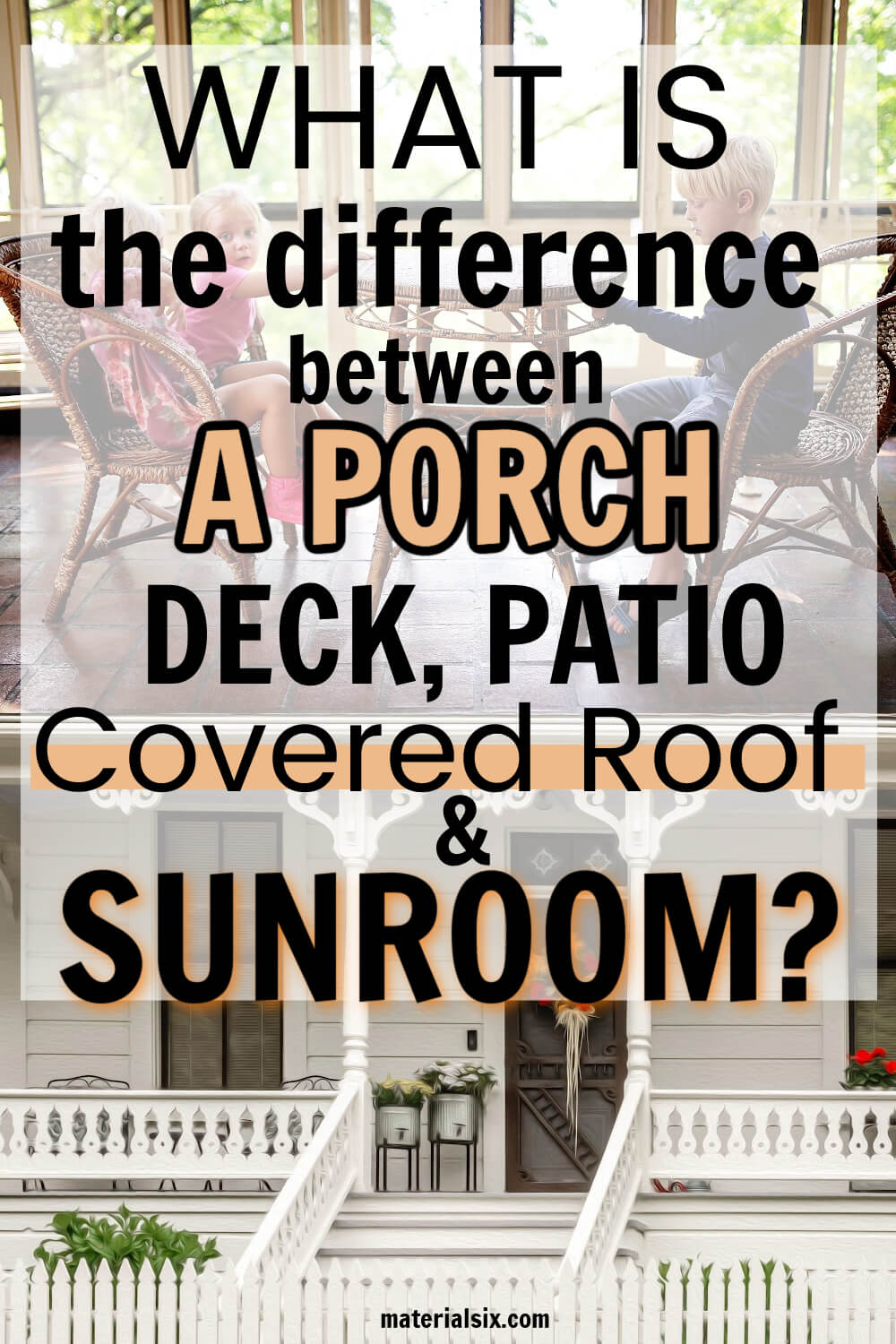 A deck is a wood-framed platform that is typically attached to your house. A patio is usually a cement surface in the backyard next to the house. A porch generally is a covered deck with walls made of screens. A Covered Roof (also known as a hardcover) is a shade covering for a deck or concrete patio that is often constructed from the same roofing materials as the home. Finally, a sunroom is similar to a porch; only it is made entirely of glass.
What is a Porch?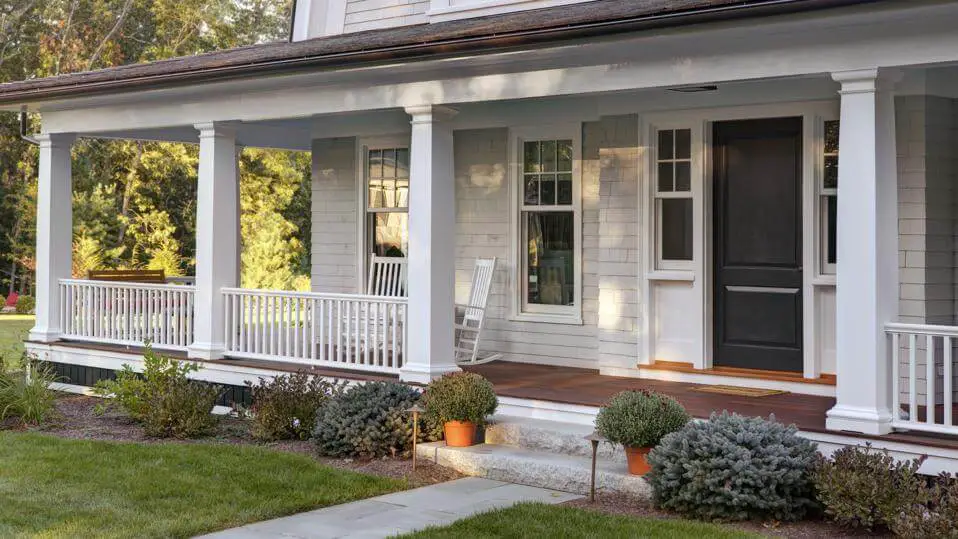 A porch is a covered shelter that extends from a house or building's front door. The structure is exterior to the building's walls; however, it may be surrounded by frames extending from the main structure, such as walls, columns, or screens.
What Are the Different Types of Porches
Even though most are not at ground level, not all porches are the same. There are many different sorts based on their design, placement, and other considerations.
There are no side walls or enclosures in this form. It's just an elevated construction with a roof over it, and the style of porch offers a direct connection to the outdoors.
As the name implies, this style is directly related to the front door and serves as the primary entrance to a home. It's usually tiny and straightforward, with steps going up to the front entrance.
A covered porch that is generally attached to a farmhouse-style structure. It has a canopy, support beams, and railings. It runs along the front, giving a width extension. It is long and narrow but spacious enough to accommodate huge groups of people and can be outfitted in various ways.
Unlike other porches, this one is not attached to the home. It's a self-contained construction, similar to a pavilion or gazebo. It can be connected to the main structure via a walkway or a pathway and can be designed in various styles.
Interesting Read: 32 Beautiful Small Front Porch Ideas & Pictures
What is a Deck?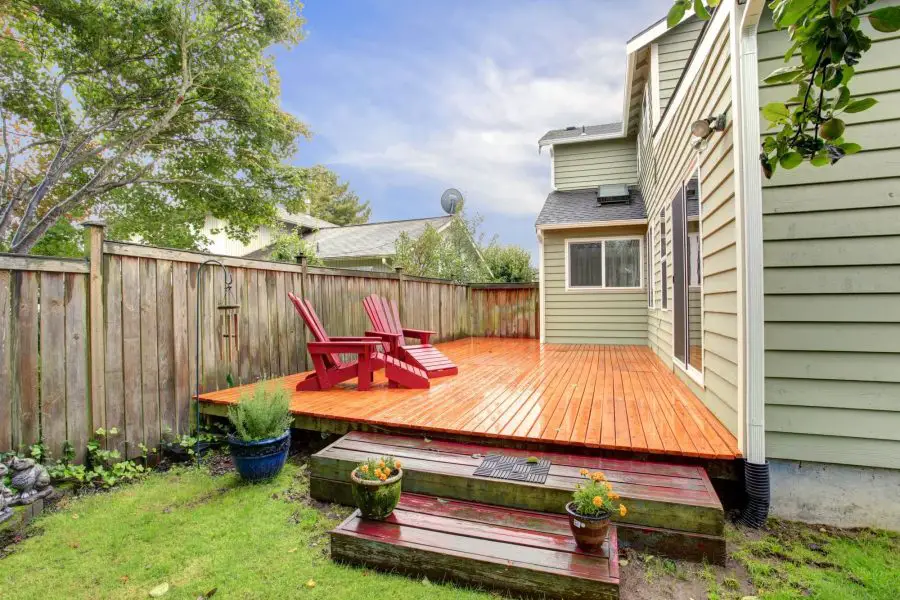 A deck is a raised outdoor structure that can be attached or separated from the main form. These roofless platforms are composed chiefly of composite wood or processed lumber. Natural wood is often avoided when building decks because it is prone to splintering, warping, and swelling in adverse weather conditions.
Furthermore, because decks are elevated and might have numerous levels, they are frequently enclosed with a railing to ensure the occupants' safety.
Decks and patios can be very similar in terms of functionality. They are both used as an outdoor dining area, a recreation area, a space to arrange open-air events, and a place to host a barbeque or a dinner party. You may even transform your deck into your outdoor refuge by decorating it with plants, decorative lights, and comfortable outdoor furniture.
Decks are classified into platform or single-level decks and multi-level decks. While the former type of deck is typically used to improve the property's visual appeal, a multi-leveled deck allows residents to get a more splendid view of their surroundings. These decks are linked by stairs and are seen in more significant buildings with more than one story.
Another Interesting Read: 16 Stunning Deck Decorating Ideas on A Budget
What is a Patio?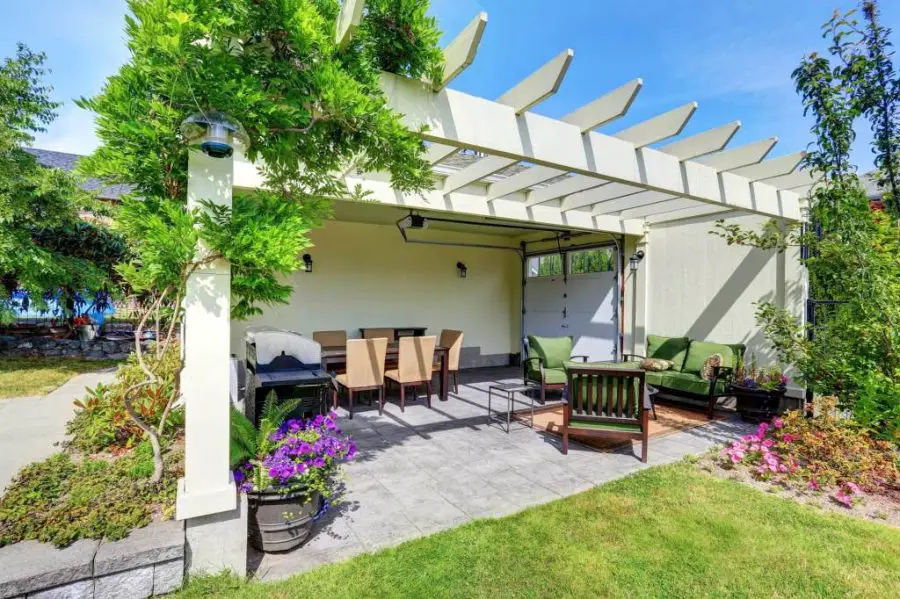 A patio is a type of outdoor space typically built at the back of a house. It is usually adjacent to the main structure. It can be joined to the mainframe or created as a separate structure surrounding the landscape. Although patios are often open to the sky, some homeowners opt to install an overhead shade for privacy and sun protection. Furthermore, natural stone, cobblestones, or concrete pavers are always used to pave this outdoor space.
A patio's primary function is to provide an outside living place where the house residents can rest, have evening tea, and entertain guests. Patios in larger residences may also include an outdoor kitchen or a grill area, allowing homeowners to host small parties and engage visitors in the neighborhood. Plants, outdoor lights, fountains, and helpful furniture are commonly used to beautify them.
Patios can be attached to or detached from a house. They are frequently constructed and oriented concerning the terrain in mind. Patios are adaptable: they can be made in any shape and with any material, including concrete, pavers, stone, tile, brick, pebbles, rock, or pea gravel. Most patios are built on a concrete slab or a sand and pebble foundation. Patios do not require safety railings because they are made at or near ground level.
What is a Covered Roof?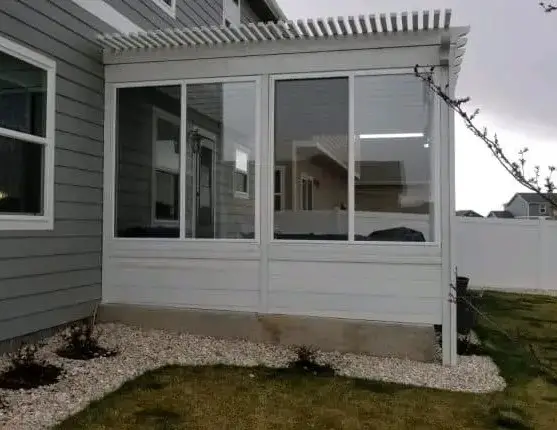 A covered roof frequently accompanies a patio. While most patios are open and give a spot for dining and relaxing with friends, some individuals prefer to invest in a covered roof installed directly over the patio. A covered roof is helpful for anticipated rainstorms and other weather conditions that could disrupt an outdoor event. The closed top gives additional sun protection when sitting outside for extended periods.
Professionals must first obtain measurements before installing a covered roof over the patio. It is critical to ensure that the top will provide adequate coverage for the patio. If you consider a covered shelter, you must also evaluate how much coverage you require. Some individuals choose to have a portion of their patio covered while leaving another area uncovered so that they may soak up the sun if they want to.
What is a Sunroom?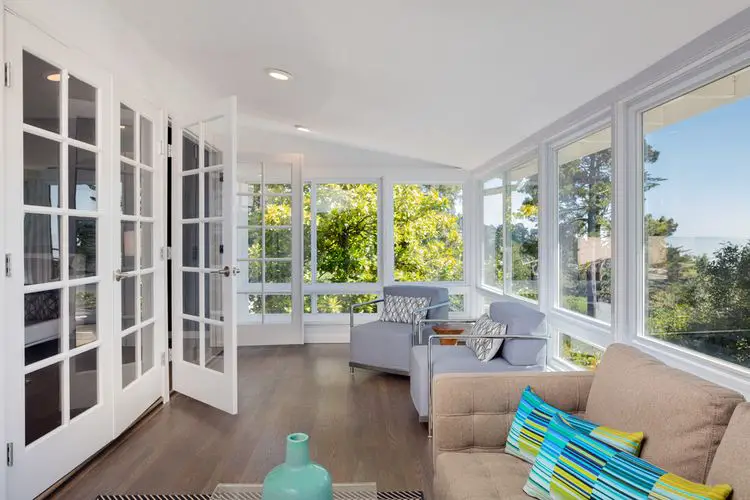 Sunrooms are a popular home addition that can provide a multipurpose space to host guests, recline, or enjoy the outdoors without being plagued by annoying insects or blinding heat. If you're wondering what a sunroom is, you've probably heard it referred to as a solarium, garden room, sun porch, or patio room.
Sunrooms are so ubiquitous in one state that they are referred to as Florida rooms. If you're thinking about adding a sunroom to your house, here's everything you need to know about the many types of sunrooms and how they can alter your living space.
Advantages of a sunroom
For most homeowners, the most significant benefit of a sunroom is enjoying the outdoors without having to deal with the elements. You can keep insects out while still allowing fresh air into the room because they are screened in.
Adding a sunroom to your home also adds an extra space that may be used for various purposes. A sunroom can be the ideal answer for changing your lifestyle, whether you want to have a private bath in your Jacuzzi or create a separate space for the kids to play.
Types of sunroom designs
Sunrooms are typically constructed to complement the home to which they are attached. A sunroom is generally built on the side or rear of a house, and most backyard patios can be used as a foundation for the room.
Most sunrooms will have a brick or wood base to support the wide glass or plastic panels that enable sunlight to enter the room. Screens and sliding glass doors can also be added for individuals who wish to be able to open up the room and let fresh air in.
Sunrooms were commonly utilized as sitting rooms in the past when individuals entertained visitors or read a book in the comfort of a sunlit environment. On the other hand, modern sunroom designs incorporate themes that can transform the room into an activity-based climate that reflects the homeowner's hobbies.
You can, for example, turn your sunroom into a private haven by installing a spa, heated flooring, and tropical plants. Alternatively, you could convert it into a theatre room where you can watch movies with your family and friends while admiring the twilight sky outside.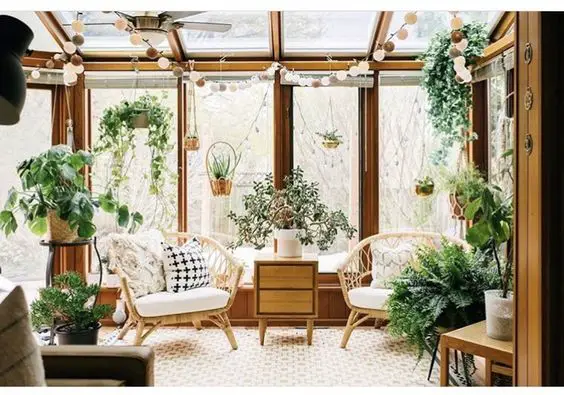 Sunroom décor should be chosen following the functions for which your sunroom was intended. Decorative fans are frequently used to help cool a room while also providing a sense of flair. Plants, outdoor-style chairs, and tables provide additional comfort without detracting from the outdoor atmosphere.
It is critical to consider the robustness of the décor to temperature and sunshine fluctuations while creating a sunroom. Choose artwork, window coverings, and other decorations that will complement the environment while avoiding fading and wrinkling caused by humidity. On the other hand, climate-controlled sunrooms can be decorated in any style.
Sunrooms can offer a diverse approach to increase value while providing a lovely area that can serve a range of activities, whether a home is still in the design stages or is already built. Now that you know what a sunroom is, you can start highlighting your favorite interests while creating a one-of-a-kind place that is both calm and inspiring.
You Might Also Like: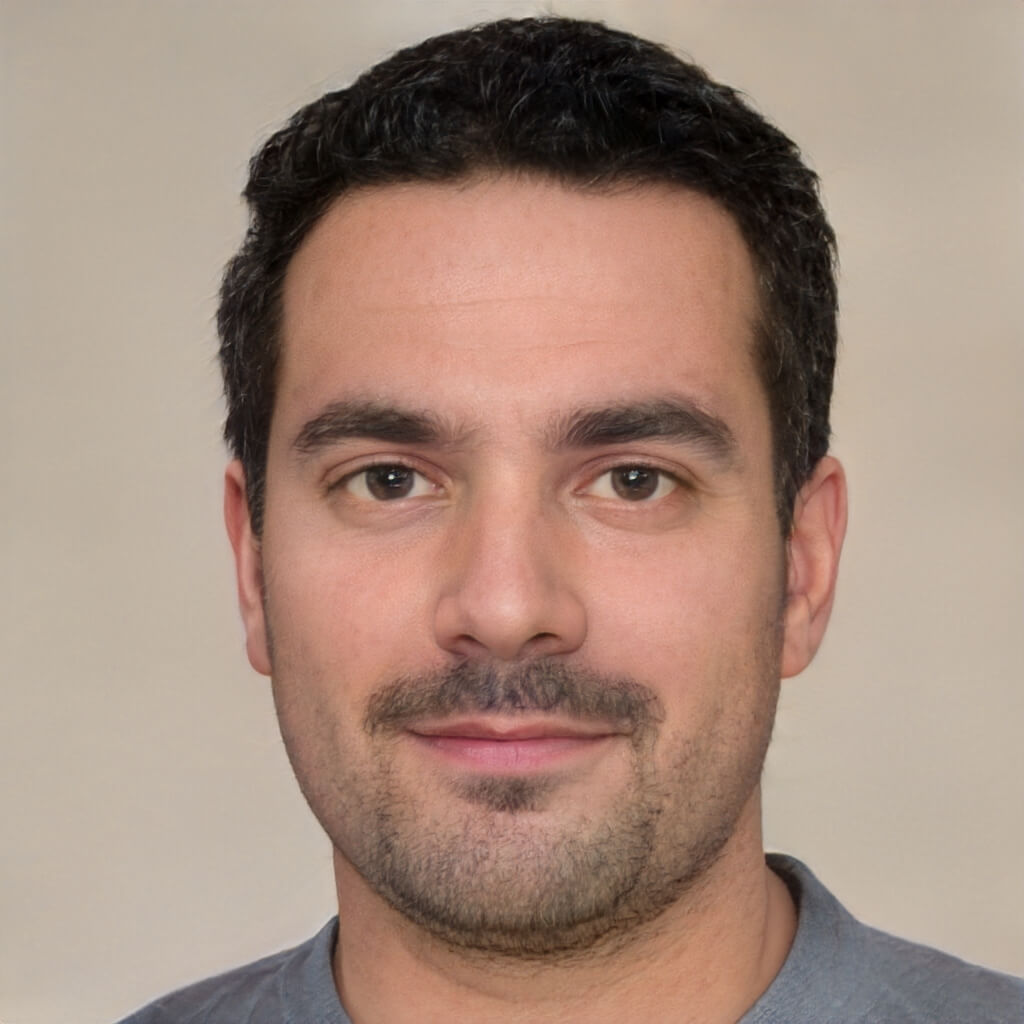 I'm a passionate home and garden enthusiast and the founder of Materialsix Home. With over 10 years of experience in the field, I've cultivated a deep love for all things related to home improvement, gardening, and interior design. Read more…