How to organize a small kitchen without a pantry? Many people have small kitchens and must contend with the minimum space that they have to work with inside their kitchen.
This small space requires some creativity and ingenuity on the part of the homeowner. There are many different ways to create a more open and less cramped space with some easy-to-implement ideas to try.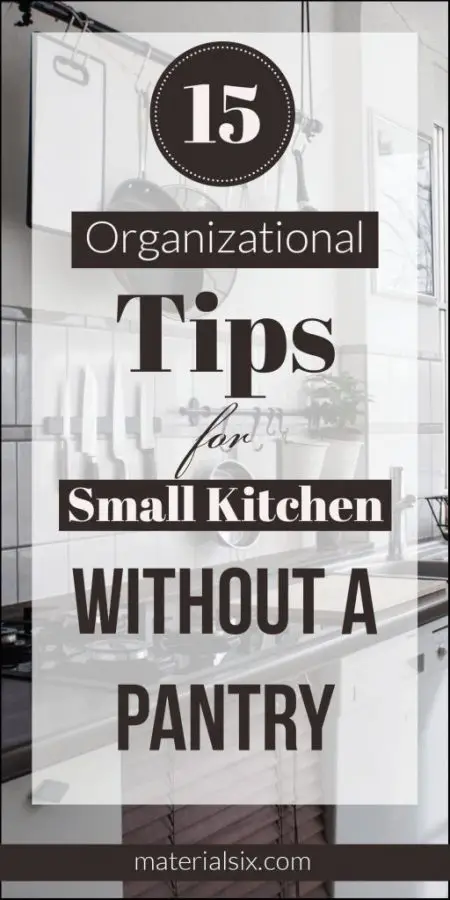 15 Easy Organizational Tips For Small Kitchens Without A Pantry
1. Buy a roll-up drying rack
This will give you more counter space. You can use the drying rack to dry your dishes, and when you get done, you roll it up and put it away. You can also use it to wash fruits and vegetables.
Check the latest pricing on Amazon
2. You can even use the smallest of spaces
Buy a super slim storage rack that can fit into tight and narrow spaces. They make thin racks, some with wheels that you can use to add storage space to your kitchen. These racks can hold a lot of items without taking up too much space.
>> OBOR Narrow Home Organizer Rack (Amazon) <<
3. Add extra cabinet space with pull-outs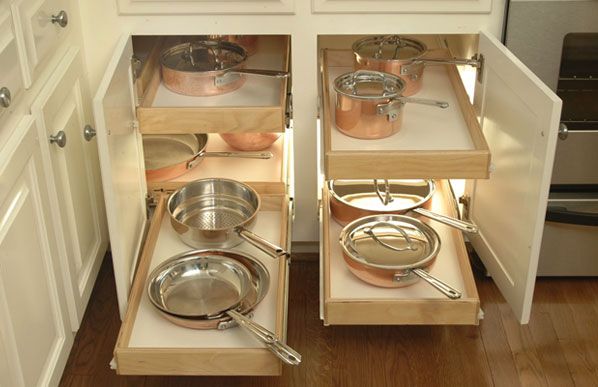 You can buy and install pull-out shelves with your existing cabinet space. This will double your space. You can even make these yourself and get plans for them online.
Check the latest pricing on Amazon
4. Use the whole corner cabinet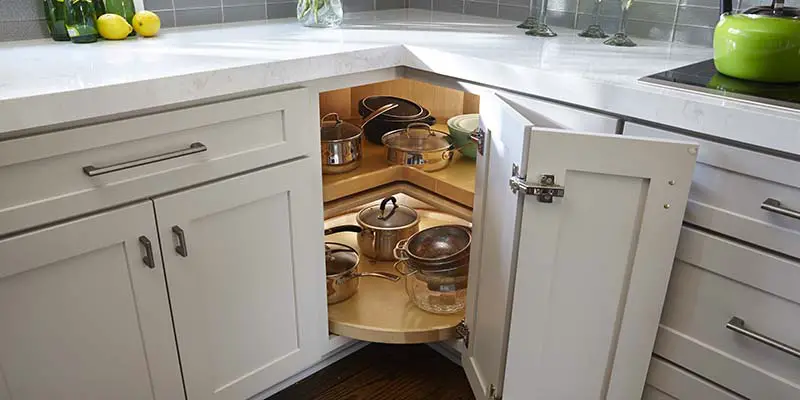 You can make good use of your corner cabinets by installing a lazy Susan that rotates. Use tall containers to hold cereal and dry goods. You can buy them at the dollar store. You can get quite a few containers standing up on the Lazy Susan.
Check the latest pricing on Amazon
Related: 8 Smart Ways to Place Corner Kitchen Cabinets
5. Keep storage containers on the counter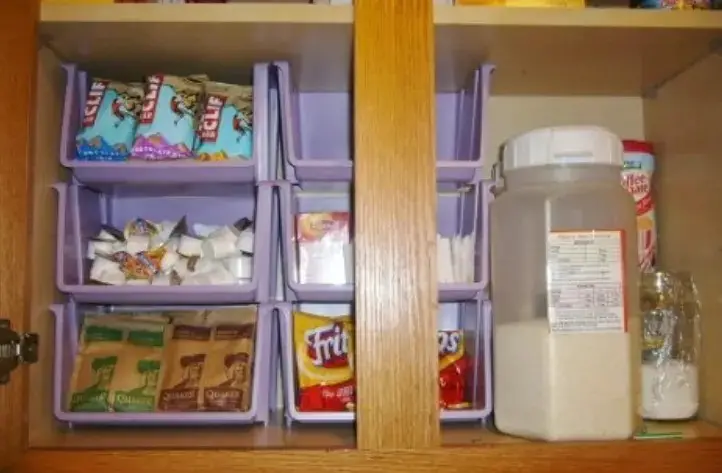 If you have the counter space, you can buy dollar store containers/baskets, and store your cereals and dry goods inside. They can be decorative to give character to your kitchen.
6. Use a kitchen cart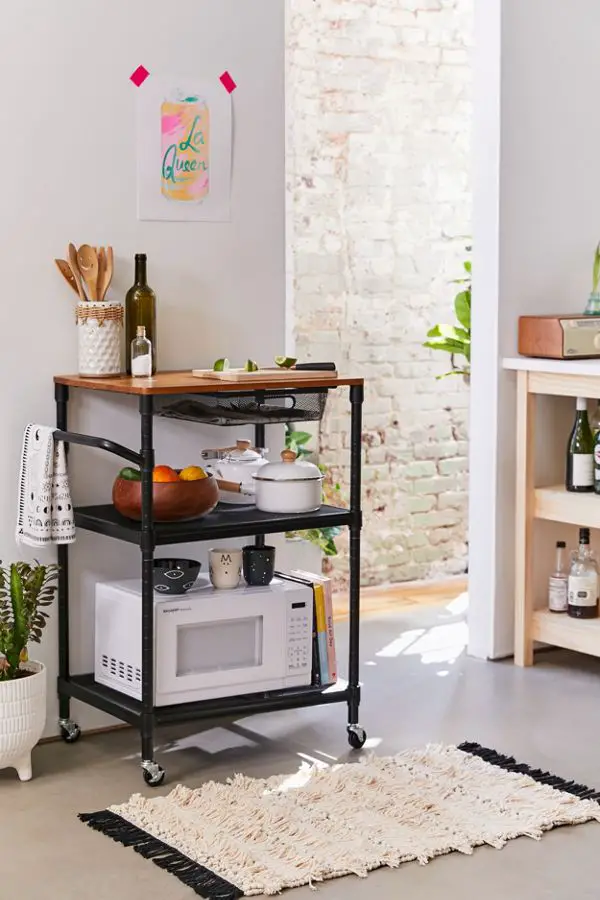 You can buy a kitchen cart with wheels. You can store a lot of items on the cart, and it can get moved around as needed. It can be kept in a corner when not required.
Check the latest pricing on Amazon
7. Use organizers in your drawers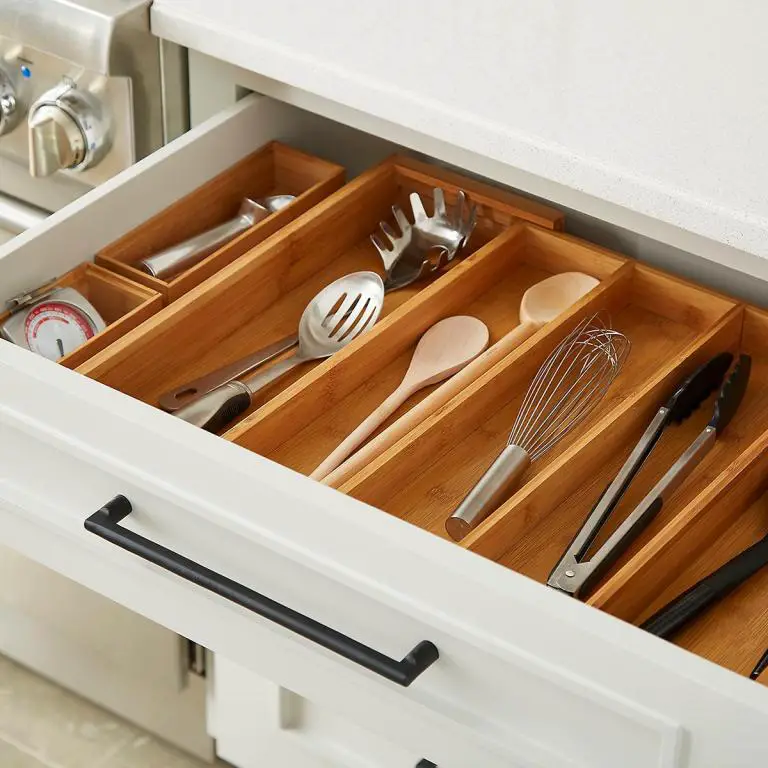 Finding and using wooden organizers can give you more space in the drawers and will help you find things faster. You'll have something right at hand, and they'll be less time searching while you are cooking.
Check the latest pricing on Amazon
8. Use a wall-mounted magnetic strip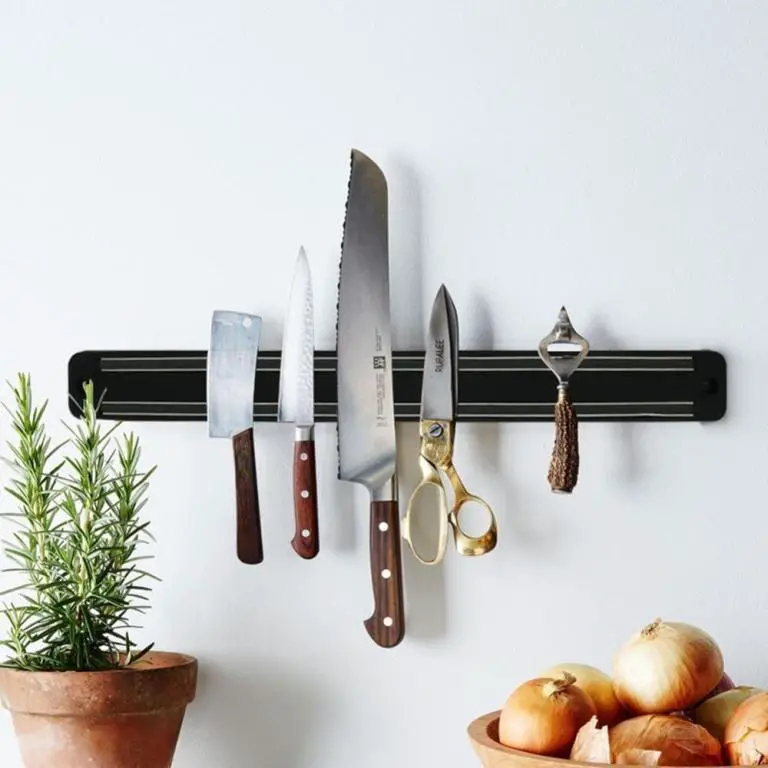 You can store your knives while taking up no space. This strip will leave more room in your drawers, and your knives will be right where they are needed.
9. Place a magnetic spice rack on your fridge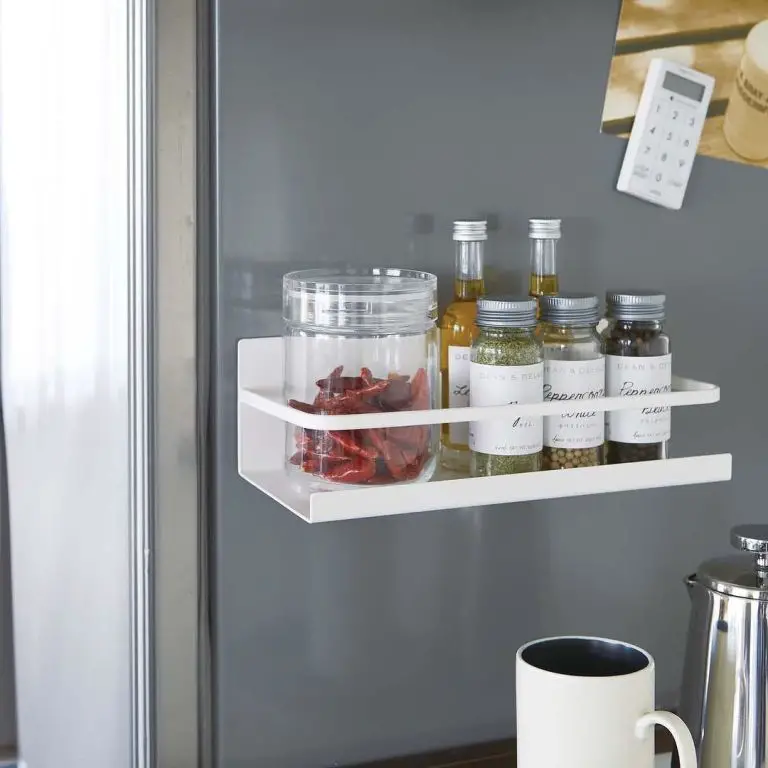 You can buy magnetic spice racks that get used on your fridge. This rack will give you extra storage space, and your spices will be right there when you need them.
Related: Fridge Organization Hacks
10. Make use of any available space on your walls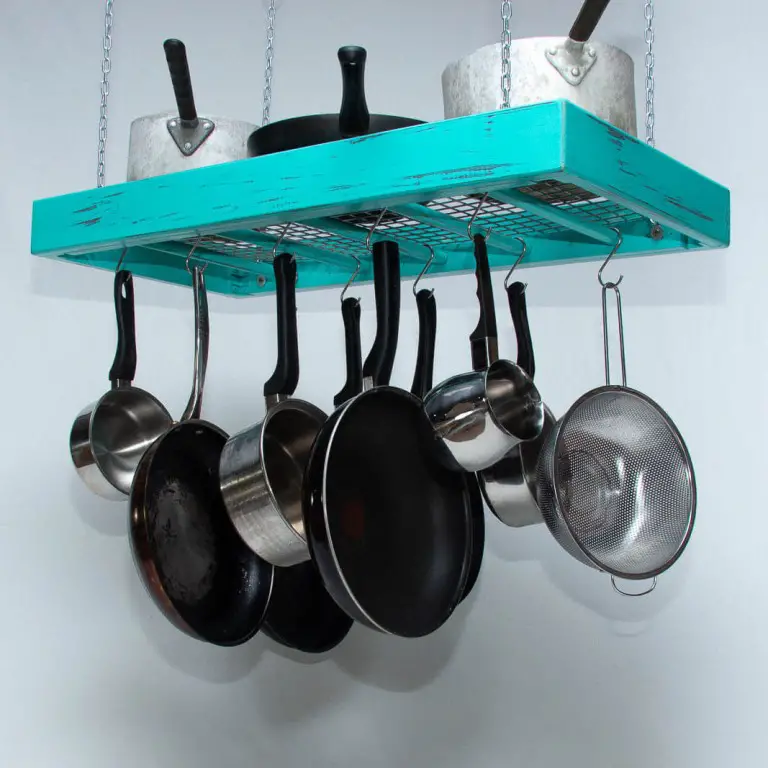 You can create extra space by adding shelves and racks to store things. A ceiling pot rack can hold cookware. This rack will free up cabinet space for other things.
Check the latest pricing on Amazon
Related: How to Hang Pot Rack in Plaster Ceiling
11. Borrow space from another room
You can set up shells anywhere there is space. Using fabric, you can create pretty curtains that will hide the items on your shelves.
12. Use baskets for deep cabinets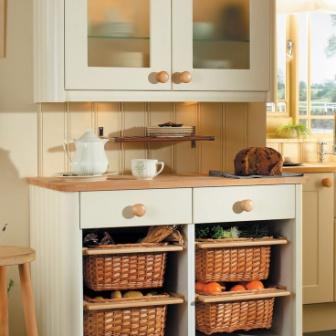 Putting baskets in deep cabinets can maximize space. You can get baskets and store items in them, and they get pulled out as needed.
Check the latest pricing on Amazon
Read: How to Remove Kitchen Cabinets
13. Go in between the studs in the wall.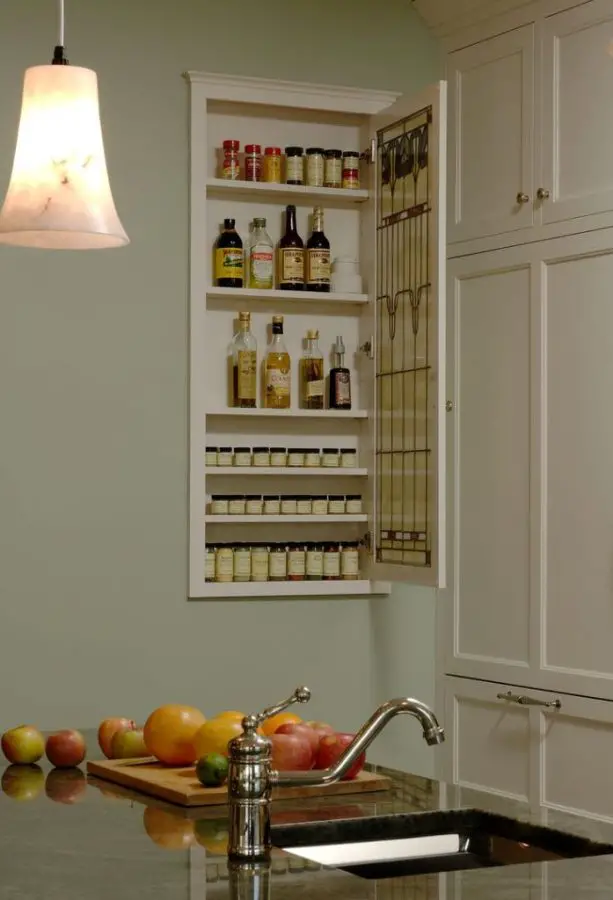 You can open up a wall and create shallow shelves or cabinets between the studs in the wall. This extra space will give you instant storage where there was unused space before.
14. Transform a coat closet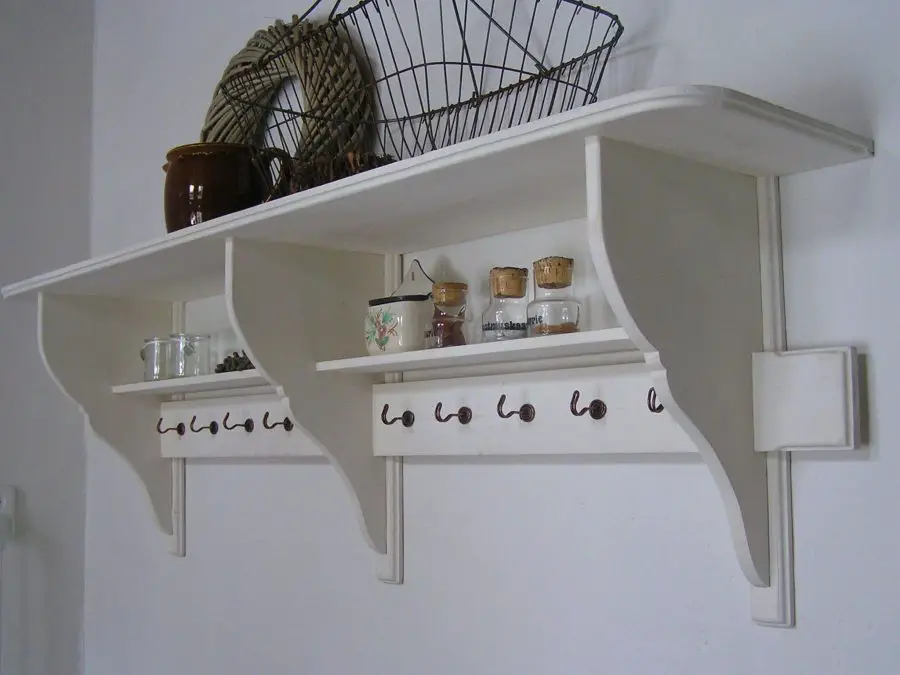 You can get a coat rack and over-the-door shoe holders. Doing this will give you an instant pantry. Just add some shelves, and then you are all set.
Check the latest pricing on Amazon
15. Install pull-out drawers or put shelves on the inside of doors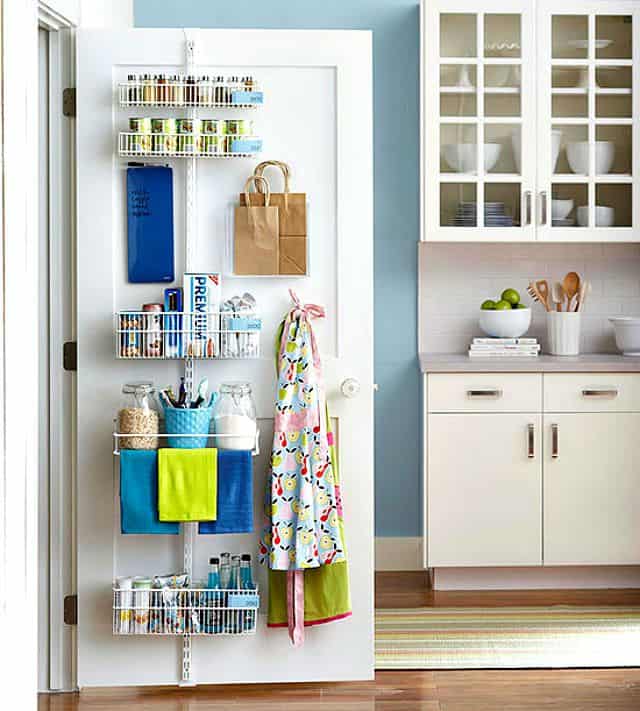 Installing doors that fold out will give you a lot of extra storage space. Building shelves on the back of doors is easy, and that too will provide you with more space. You also will have easy access to the stored items.
Check the latest pricing on Amazon
***
Having a small kitchen is hard, but there are many tricks to make it seem larger. Using these techniques will give you more storage space and more convenient access to your items. You can make a small kitchen look much more significant, and it will hold many more things.
More Kitchen Posts & Other Posts You Might Like: