Most of the time, when homeowners plan on setting up their kitchens, they tend to focus more on furniture and appliances. They seldom think about the type of kitchen curtains they should install. When it comes to kitchen window curtains, it is important to know the different types that are out there.
This information could come in handy when you are remodeling or setting up your new kitchen. You will learn about the different designs, colors, and fabrics that are best suited for your type of kitchen. You also get to learn about how you can get a high-quality item for an affordable price.
Best Kitchen Curtain Options For A Stylish And Functional Kitchen Space
In order to avoid all that hassle, we have done the hard part for you. We did the important research and gathered all of the different curtain types that are out there.
We have also included examples of each type of curtain and from where you can get them.
Hence, this is going to help you and make your job a lot easier when you are looking for new curtains to decorate your kitchen. Continue reading to find out more.
1. Cafe Curtains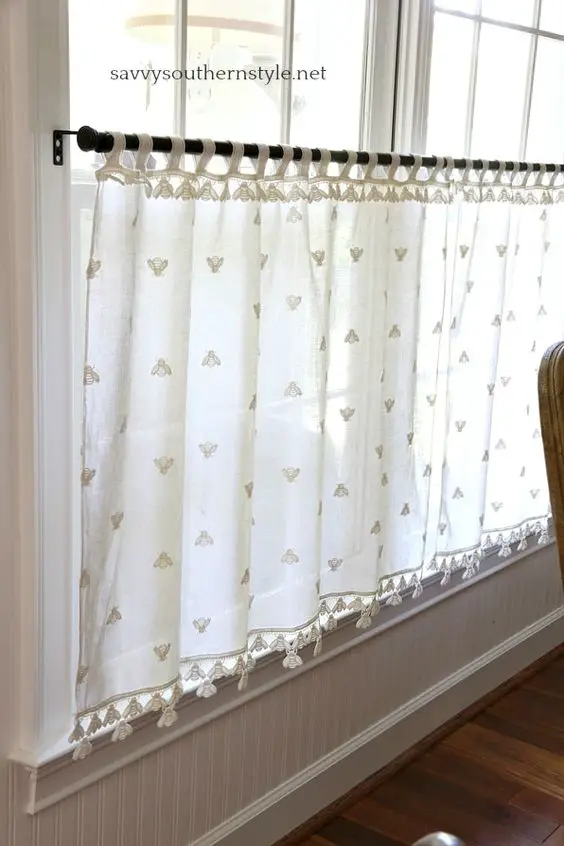 These are the most common style of kitchen curtains you can find. Usually, these types of kitchen curtains are made using fabrics like polyester, sheer, and linen.
Café curtains are often hung from rings and have pleats at the top for this purpose. Their rods tend to be halfway down the window and it covers the lower part.
The café curtain style came from roadside cafes and how they used to cover their windows, hence its name. Listed below are the different styles of café curtains you can get.
(a) Full-Window Café Curtains
This style of café curtains is made to cover your entire window. These curtains are almost 45 inches long and perfect for the ones who prefer more privacy. Usually, these types of café curtains are hung at the top or close to the top.
Jinchan 45-Inches Cafe Curtain
You can get this lovely Moroccan tile printed café curtain in a charcoal gray color. Its fabric is made from linen. Click here to find it o n Amazon.
(b) Half-Window Café Curtains
When it comes to half-window café curtains, they tend to cover the bottom half of one's window only. This allows the curtains to seamlessly blend with the rest of the kitchen décor.
Moreover, they come in a wide range of designs and colors, hence you have a lot of options to choose from. Also, with these curtains, you get a lot of sunlight inside your kitchen, adding a beautiful glow everywhere.
Not only can these curtains be easily installed, they are also available at an affordable price. The only issue people have with these curtains is related to privacy for homeowners. However, even this issue can be handled by purchasing a matching valance.
Jinchan Half Window Cafe Curtain
This curtain is made using semi-sheer fabrics and it is available in six beautiful colors. You can shop them from Amazon by clicking here.
IDEALHOUSE Half Window Cafe Curtain
This lovely 24-inch IDEALHOUSE curtain comes with a soft waffle-weaved texture and it will be perfect for your kitchen. Click here to shop for it from Amazon.
2. Valance Curtains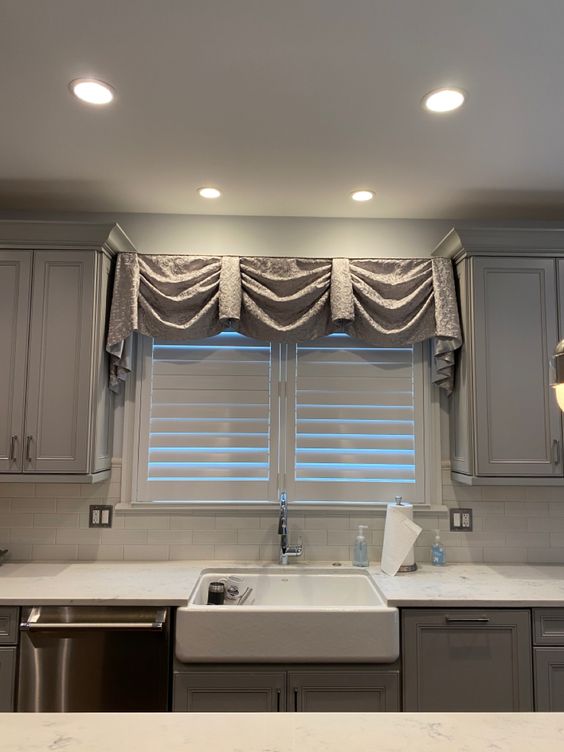 Valance curtains are the literal opposite of café curtains. They are short pieces of cloth that are used to cover or hide the top section of a window.
These curtains are usually installed in kitchens that have limited floor space. This curtain style was inspired by the renaissance era, however, it became more popular in the Victorian period.
(a) Balloon Valances
This style of valance is also called pouf or cloud valance. They come in a balloon-type shape that has been created by doubling or folding the fabric and then runching it along its top hem.
Usually, balloon valances are used alongside café curtains for privacy reasons, and they also give the kitchen a soft yet lively appearance.
Ellis Curtain Balloon Valance
This white balloon valance is made from polyester/cotton material and can easily blend with any kitchen. Shop for it by clicking here.
(b) Swag Valance
Staying true to its name, this style of valance curtains are very classy looking. You can style your curtains using the swag valance by hanging your drapes over your window top.
This will allow the tails to hang downwards from both sides. This style tends to be more formal when it comes to appearance and it has a more luxuriant look as compared to other valance curtains.
DriftAway Swag Valance
This beautiful valance will make your kitchen décor look classy and elegant. Get it from Amazon by clicking here.
(c) Box Pleats Valance
This style of Valance has a bottom that comes with a straight edge that has its width divided up into pleated sections. Also known as boxes, these sections have equal space between them that gives the curtain a stylish appearance. This will add more beauty to one's kitchen.
Waverly Box Pleats Valance
This Box Pleats valance will beautifully stand out in your kitchen. Click here to get it.
3. Shades Curtains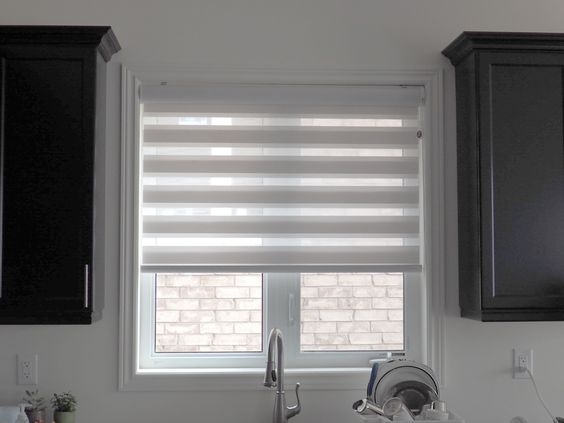 Shade curtains come with panels that get pulled up and down by using a cord. They are usually made from tough materials like lace fabrics and polyethylene.
These types of curtains are great to have during both warmer and colder seasons since they act as good insulators. Listed below are three styles of shade curtains that are most suitable for your kitchen.
(a) Roman Shades
These are well-known types of shades. They evenly stack up into pleats whenever they are pulled upwards. Roman shades are highly effective in keeping sunlight out of your room whenever they are down.
Usually, they are made from wood or other hard fabric materials. They add a touch of elegance wherever they are installed, especially when matched with other décor styles and colors.
RADIANCE Roman Shades

With these cordless Roman shades, your kitchen and furniture will stay protected from sunlight. You can get them from Amazon by clicking here.
Chicology Roman Shades
This curtain is perfect for you if you want something to soften the sun's rays that enter your kitchen. Buy it from here.
(b) Bamboo Shades
Even when they are closed, the bamboo shades allow a little bit of light to filter through. They give your kitchen a tropical-like look, hence making the surrounding environment a lot more relaxing.
If you are someone who is conscious of the environment, then these shades are perfect for your kitchen. They are easy to maintain and made with 100% natural materials. However, they can easily be damaged due to being fragile; this is their only drawback.
Thy Trading Bamboo Shade
To add a tropical-like atmosphere into the kitchen, get this great bamboo shade. Shop for it by clicking here.
(c) Pull-Down Shades
If you want something that is much simpler yet private, then pull-down shades are the ones for you. Not only can they easily be installed, they perfectly blend in with the majority of kitchen décors.
Moreover, the material they are made out of can easily be cleaned. A great advantage of using pull-down shades includes protection from UV rays, but they also allow a decent amount of light into the kitchen.
Redi Shade Fabric Shade
This curtain can easily be installed and it provides your kitchen with a serene and clean look. Click here to get it.
4. Sheers Curtains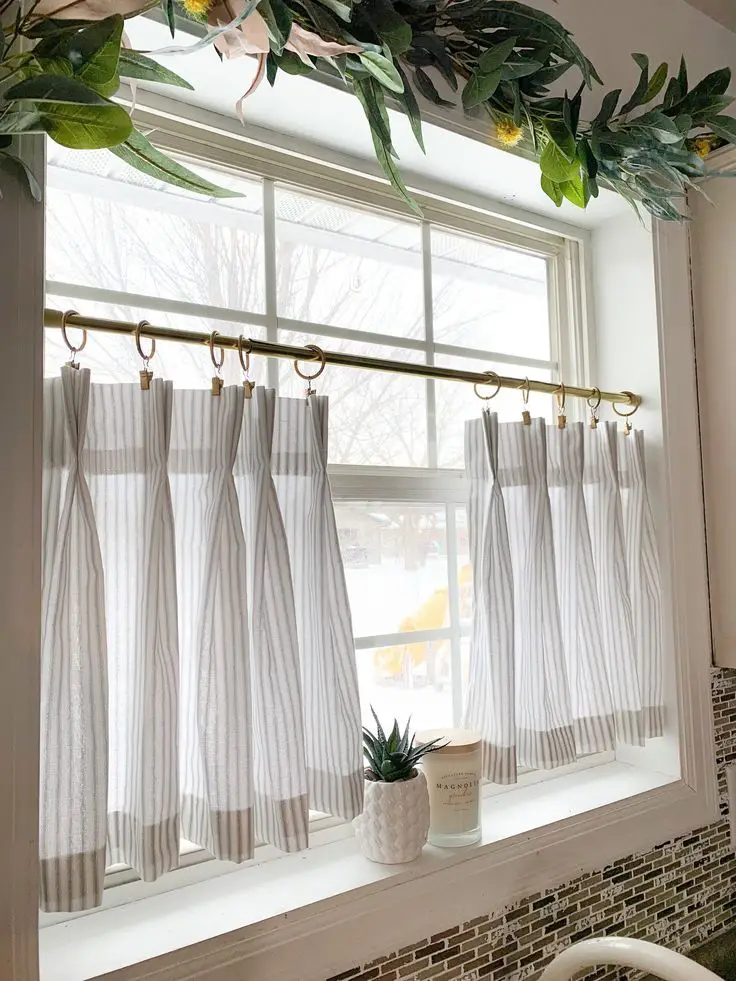 These curtains are made from materials that are lightweight. They provide privacy yet are also transparent enough to allow light into the kitchen. They come in soft colors and their delicate fabrics add more beauty to one's kitchen.
They can easily be installed onto a window of any size, which makes this their biggest advantage. On the other hand, a disadvantage of using sheer curtains is that they aren't good insulators, which results in your kitchen being cold in winters and warm during summers.
NICETOWN Sheer Curtains
These are semi-transparent sheer curtains that will add a certain glow into your kitchen when the sun is out. Shop them from here.
HUTO Sheer Curtains
This lovely curtain is known as a mood calmer. It comes in a variety of different colors. Click here to buy it.
5. Floor Length Curtain Panels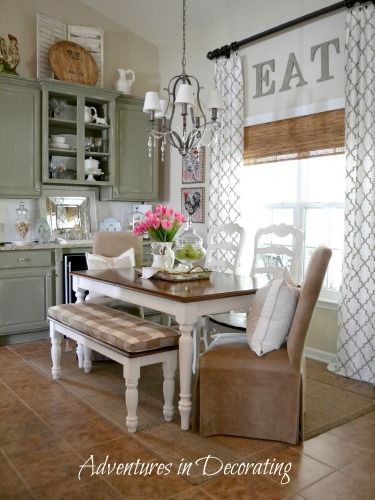 When it comes to full-length curtain panels, they are available in a wide range of colors, designs, and fabrics. You can get them in any length between 63 inches to 144 inches.
If you have a kitchen with a lot of floor space, then these curtains are suitable for you. In order to get the right length for your kitchen, you need to take the measurement starting from the floor and ending at the top, where you will hang your curtain rod.
If you want, you can incorporate a few extra inches for 'puddling' reasons, which is when you leave some fabric towards the bottom to pool on the floor for style purposes. However, it should be noted that you would have to regularly clean it if you choose to do that.
With full-length curtain panels, you will get complete privacy, and insulation from all types of harsh weather, and at the same time, your kitchen will appear to look elegant.
Stone & Beam Full Length Curtain Panel
This full-length curtain adds a sense of class and sophistication to your kitchen. You can buy it from Amazon by clicking here.
***
Did you find this article useful? Let us know in the comments below. And before you go, don't miss out on the following articles of interest: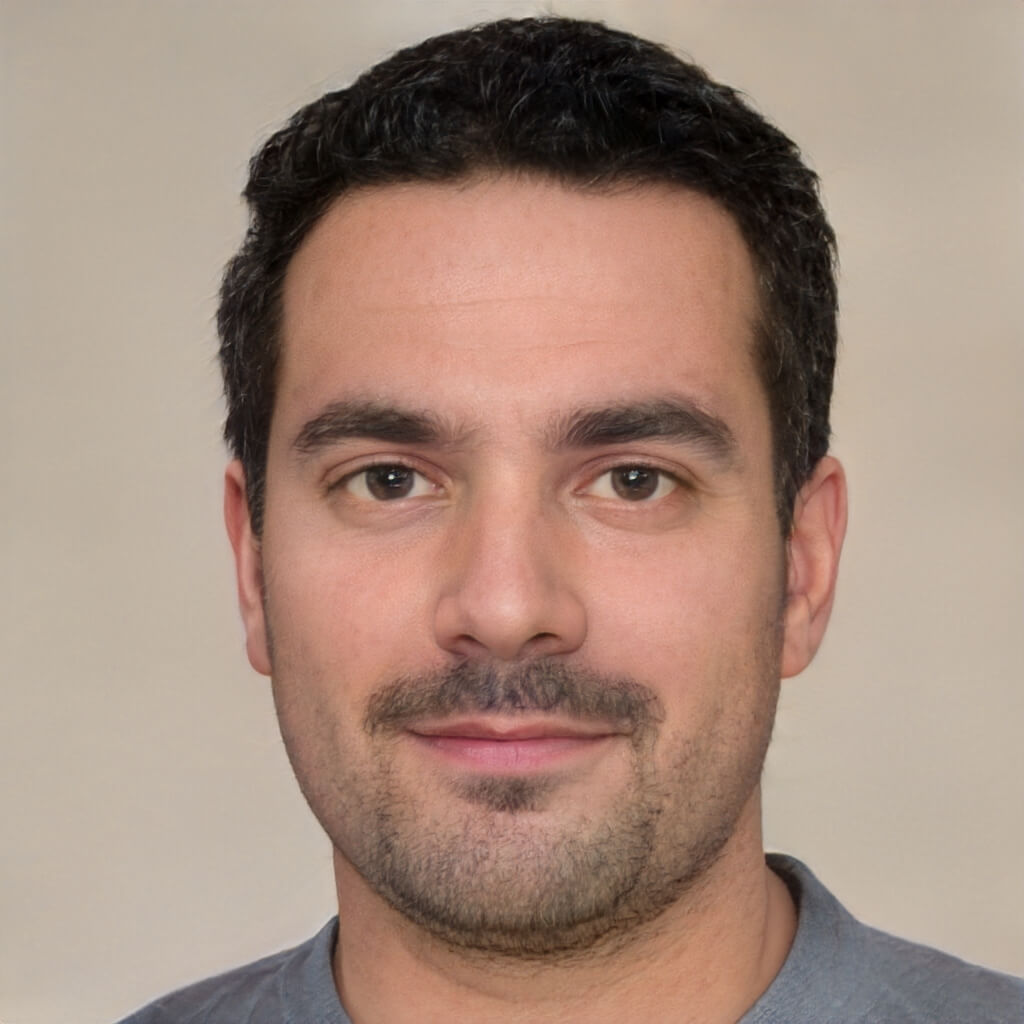 I'm a passionate home and garden enthusiast and the founder of Materialsix Home. With over 10 years of experience in the field, I've cultivated a deep love for all things related to home improvement, gardening, and interior design. Read more…