After a few years, your kitchen cabinet color may start to fade. Also, the appearance might start to look old and less attractive. Meanwhile, the cost of replacing an old cabinet with a new one can be costly. Therefore, you must be smart and creative in dealing with this situation.
You don't need to rush to renovate your kitchen. With a little magical touch, you can change your old oak interior kitchen to look new. How to make oak kitchen cabinets look modern? Here are some easy steps that you can try.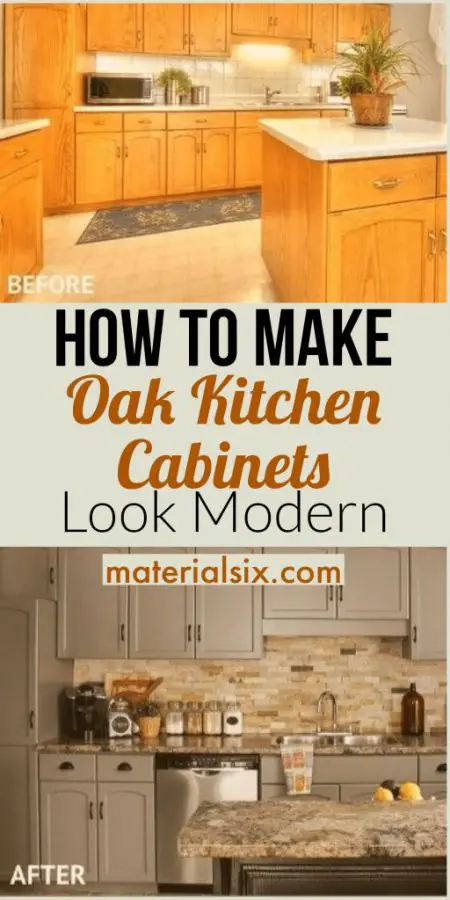 Check Your Oak Cabinet's Condition
Before determining the best treatment for your old oak cabinet, you need to check the condition first. If the damage is only the faded color, damaged texture, and dull appearance, you can fix it easily.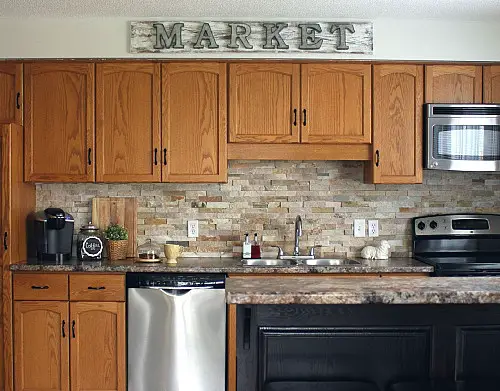 Cabinets Before: Kasandra DeKoning/Hometalk
However, if the damage is decayed wood and a decrepit shape, you may need to replace the entire cabinet.
Usually, if your kitchen cabinet is made of oak wood, you might not need too much repair. It is because oak wood is known as a more durable material than the other kind of wood.
Even after a decade, oak wood furniture is still in good condition. Therefore, to make it look more modern, you might need to give it a little retouching.
To change the style of your oak cabinet, you might need a new look of paint, hardware, and decoration. With proper planning, you can do it quickly and easily, changing the old-fashioned into the modern style. Yet, you might be able to do it yourself without the help of a handyman.
Upgrade Your Oak Cabinets
After checking the condition of your kitchen cabinet carefully, you can begin to determine whether your kitchen needs an upgrade.  Moreover, to upgrade your oak kitchen cabinet, here are some things you might be able to do:
1). Do sanding if needed. In this case, you might need this process to smooth the surface of the cabinet before coating it with primer paint. Do it gently so as not to damage the surface of the wood.
2). Choose the color you want to repaint your kitchen cabinet. This color selection is important because it can show the style you want to highlight.
To give a modern impression, you can choose paint colors that tend to be darker or orange/yellow tones.
3). Reface your cabinet door. In this case, check the surface condition of your door cabinet. If there are many scratches, you might need to apply a veneer to cover the door.
However, before doing it, you should consult with your trusted carpenter.
4). Replace your cabinet door. If the inside of the cabinet is still subtle and in good condition, while the door looks ugly, you can remove the door and replace it with a new one.
Moreover, you can choose to replace it with a door with glass to make your kitchen cabinet look more stunning.
5). Remove some of the doors. You can do this to make open shelving in the upper cabinet. By doing this, the appearance of your cabinet oak will be more varied and up to date.
Update Your Kitchen

Cabinets After : Kasandra DeKoning/Hometalk
In addition to upgrading, you might also need to do some updates to make your kitchen cabinet look even more attractive. How to make oak kitchen cabinets look modern? Here are some updates that you need to do.
Re-paint your kitchen room. By painting kitchen walls and ceilings, you can give it a fresh and pleasant impression. Moreover, some colors that you can choose to give your kitchen a more modern impression are charcoal and lavender.
Add a backsplash to your kitchen wall. It can make your cabinets look lovely. Also, you can choose a clean or contemporary tile. Opt for the best color that suits the style you want.
Install new lighting. In this case, make sure you choose a lamp that not only looks beautiful but also works well. Furthermore, you can choose a warm and dim light to give your modern kitchen an impression.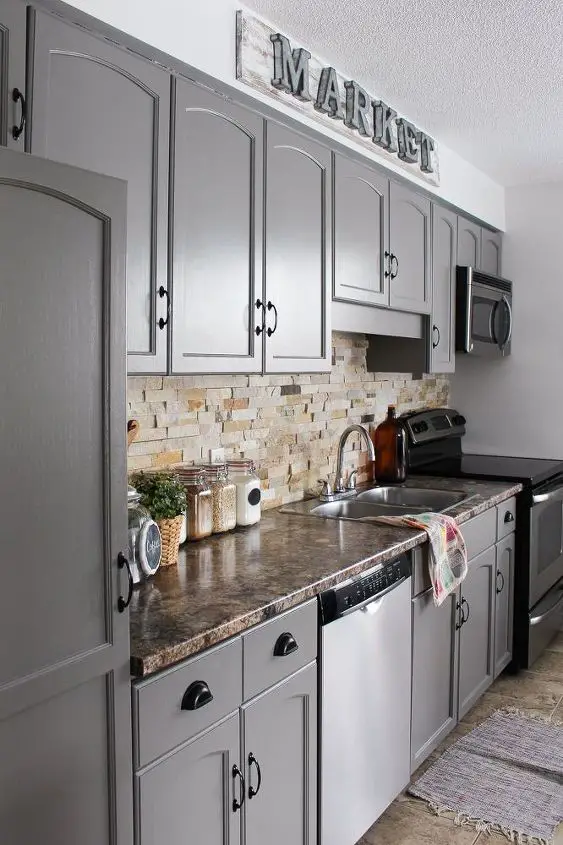 That's how to make oak kitchen cabinets look modern that you can try. Before upgrading, make sure you have cleaned the surface of the cabinet until it is perfectly clean.
If necessary, you can use a mixture of TSP and water. Also, make sure you have enough budget so your renovation project will not stop halfway.
More Kitchen Posts & Other Posts You Might Like: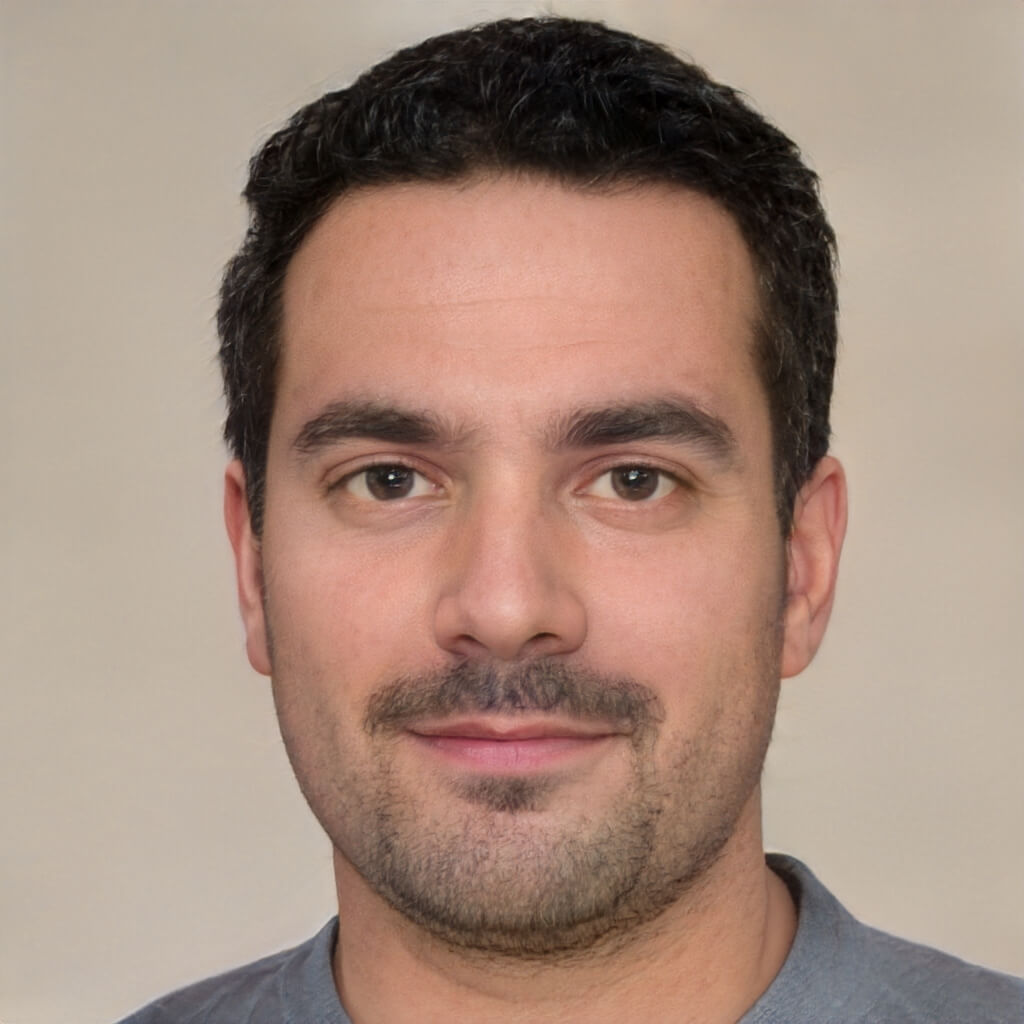 I'm a passionate home and garden enthusiast and the founder of Materialsix Home. With over 10 years of experience in the field, I've cultivated a deep love for all things related to home improvement, gardening, and interior design.