These simple and easy air-dry clay ideas will help you turn an average craft project into something extraordinary and beautiful.
When it comes to crafting projects with air-dry clay, there's no shortage of ideas out there. But sometimes those projects turn into a giant mess—and not even in a good way.
So we went through a bunch of projects that we had lying around and created a collection of "quick-and-easy" air-dry clay projects that cost less than $10.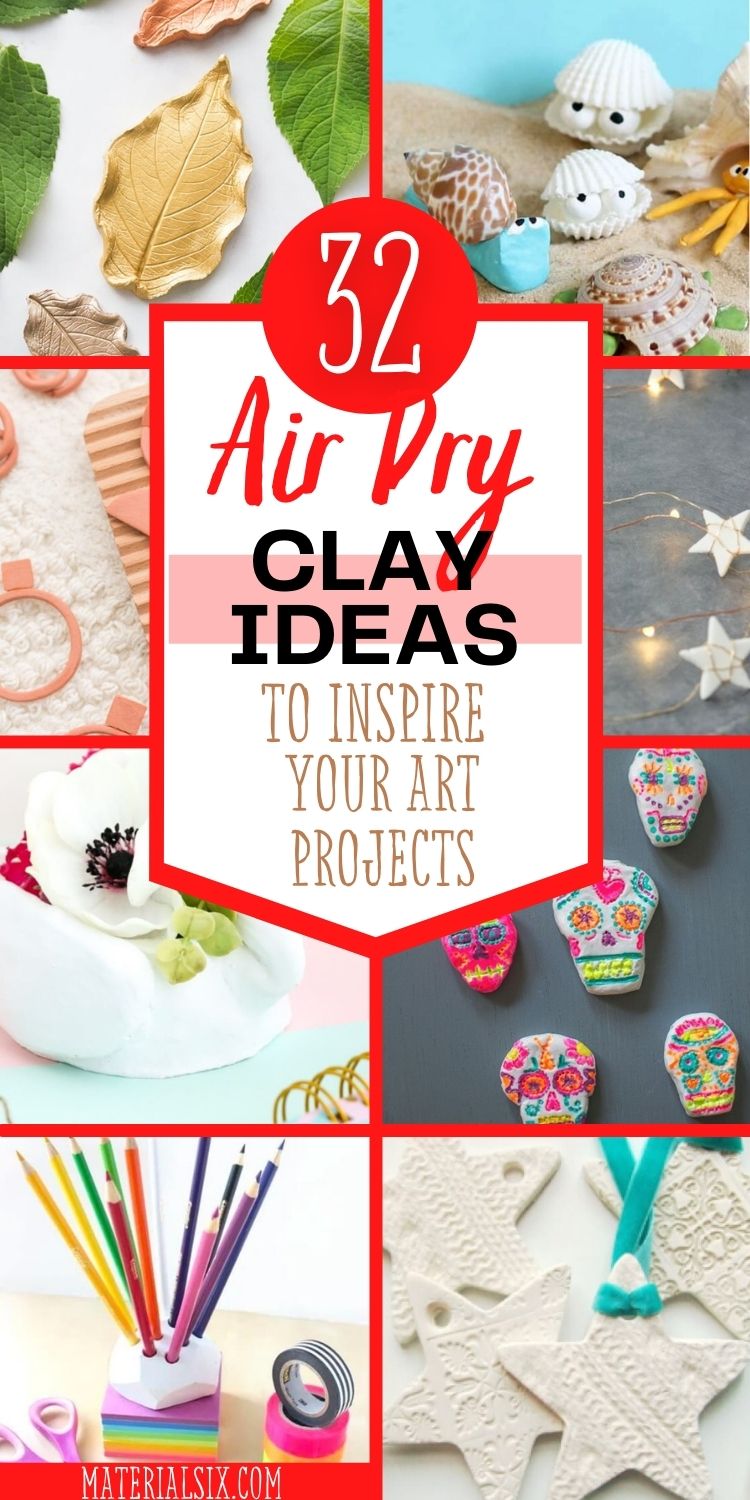 32 Air Dry Clay Ideas To Inspire Your Art Projects
There are tons of DIY clay projects on the Internet. They range from super simple to complicated. But you don't need to spend a lot of money or waste a lot of time to create some fun and creative air-drying clay art!
Here are the 32 best air-dry clay project ideas that will save you time and money while also making for beautiful craft projects:
1. Friends from Under the Sea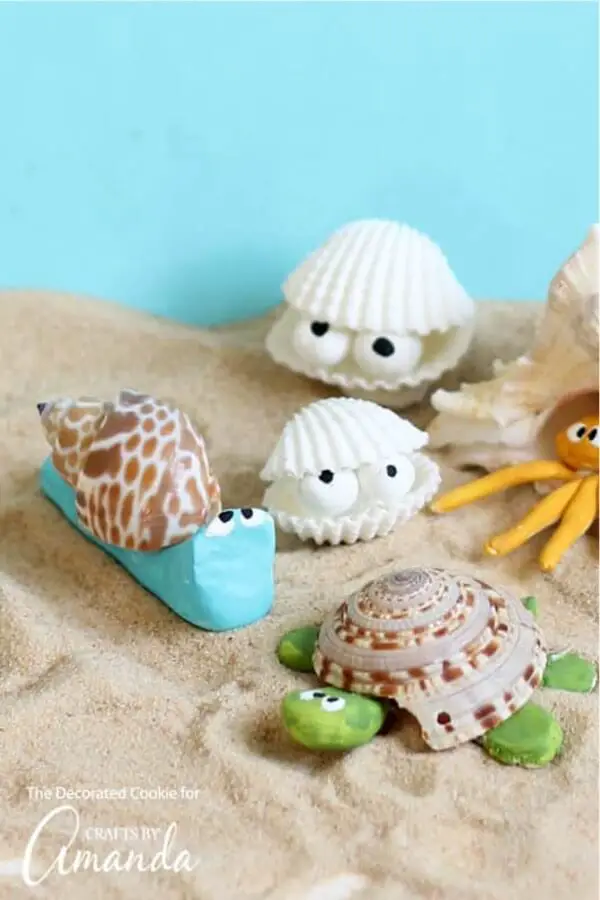 Most kids, including yours, feel fascinated by the sea life. One of the reasons might be because Disney has been portraying the creatures inside the ocean through animations.
Now, crafting some sea livings with air-dry clay could be a pleasant way to teach your kids further about them.
While crafting, a lesson about shell animals, water mammals, and other categories could reach your kids' knowledge.
2. DIY Air Clay Flower Vase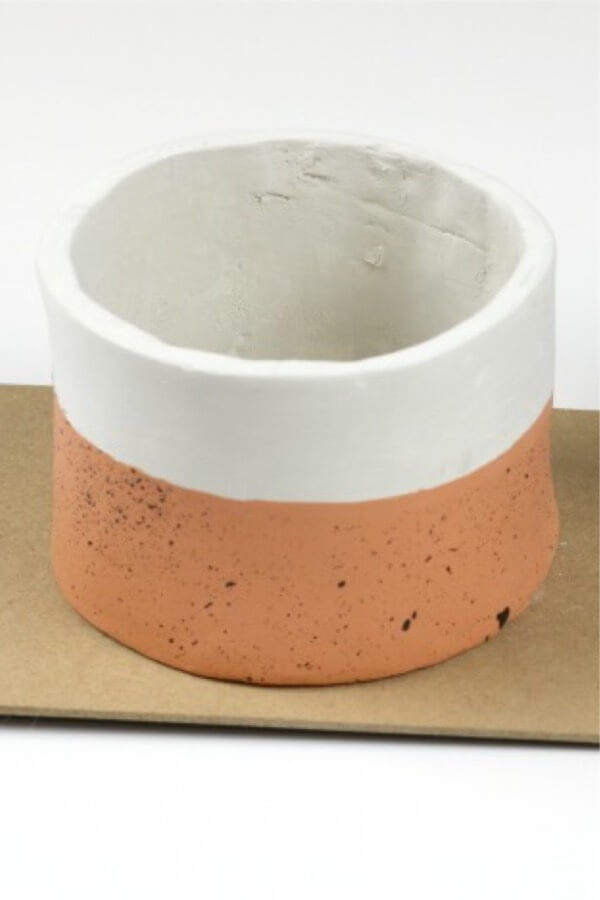 Instead of a vase, it might be fitter as a planter. Well, what is in the name, anyway. The point is it serves as a house for your flowers and plants.
This DIY air dry clay has a homely design without extra decoration, but it is functional and friendly to the budget.
3. Garden Elves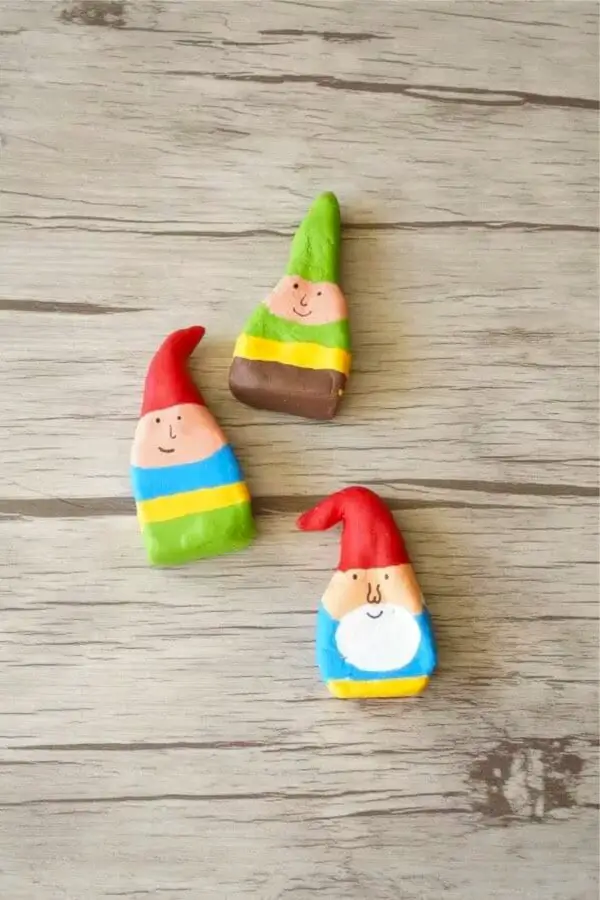 Have you ever read Harry Potter books? The story mentioned garden elves, as known as gnomes, in one of the books.
However, the creatures are not as cute as you see in the image above. If the book 'ruins' your kids' imagination, let us portray how gnome looks according to the expectation!
4. Easy Cute White Rabbit Clay Idea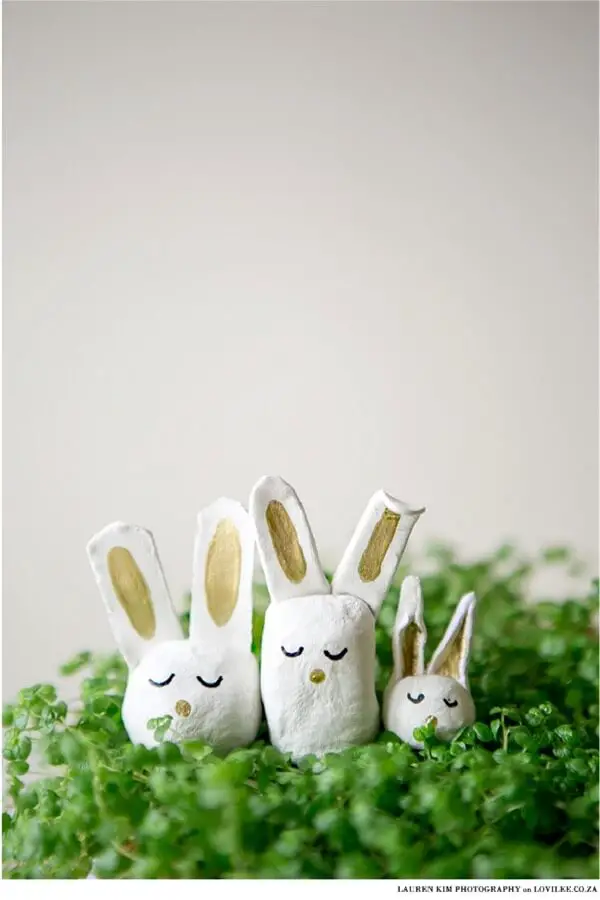 This air-dry clay idea will complete your set of Easter decorations. Even when the occasion is over, bunny décor will never go wrong.
Further, they are cute and effortless to recreate because of their distinctive pair of ears.
5. Aesthetic Air Dry Clay Idea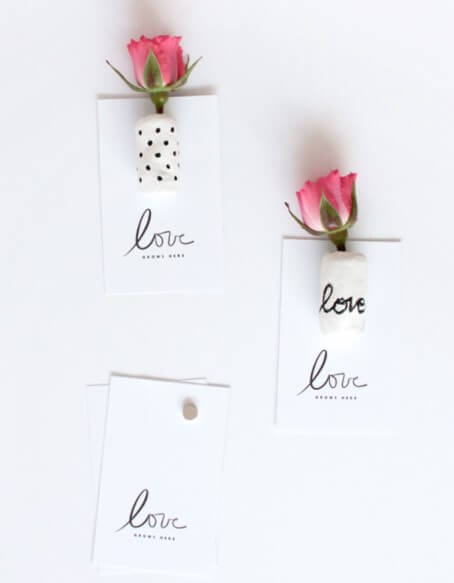 Refrigerator magnets are common to get as souvenirs. Well, they are workable with air-dry clay.
Moreover, the image shows you several mini vases with a flower inside, but any other shapes would not be a problem.
As long as you attach a magnet, you can exhibit your art on any metal surface at home.
6. Easy Marine Mollusk Clay Necklace Idea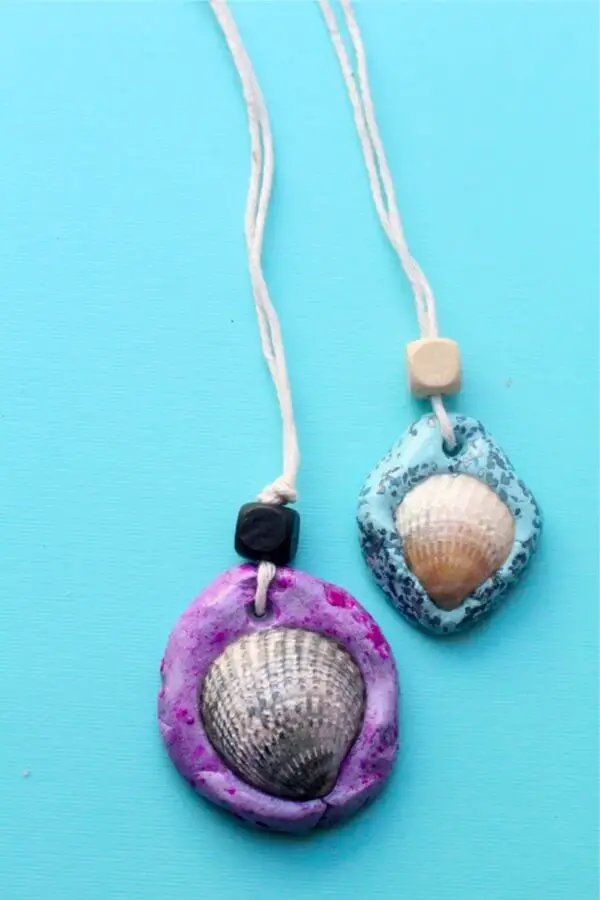 If you still treasure those seashells from last beachcombing before pandemic strikes, it is time to get them out.
So, do a little bit of magic with air-dry clay, and you will have some matching accessories for your summer outfits! Who knows, it might lead you to beach comb again soon.
7. Spike-Less Accessories Holder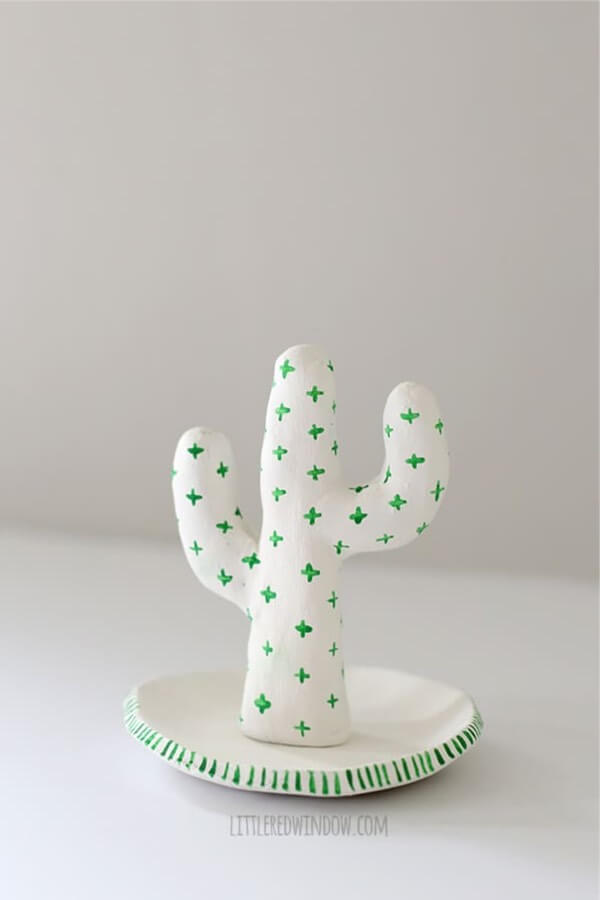 You know cactus is spiky as its form of defense. Now, it is not the case with this one. Since it must not defend itself from outside harm, it is okay to have it hold your rings and other accessories.
8. Stamped Dishes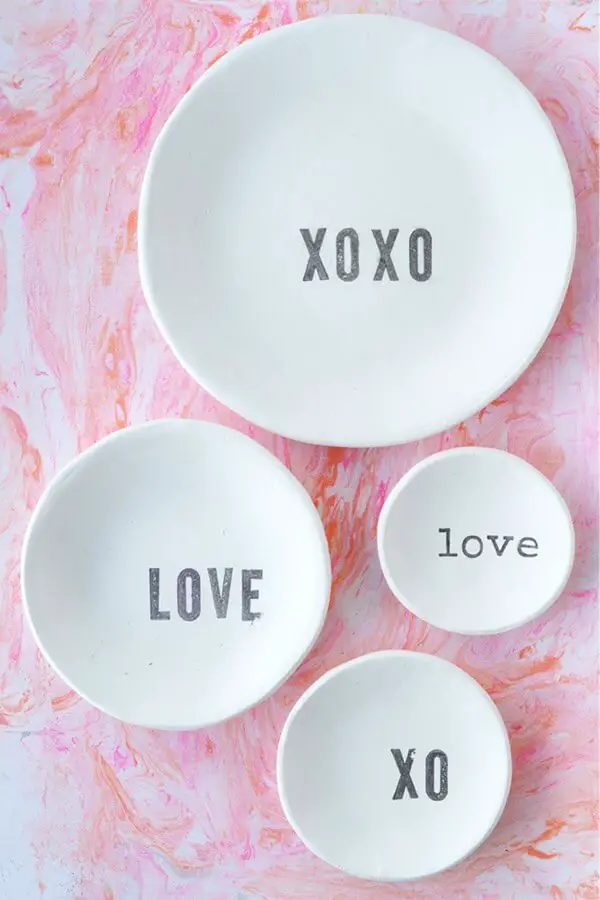 The perk of crafting with air-dry clay is that it is versatile. It means you can make plenty of things in any shape and size.
An example is visible in the picture. Yes, you can even make a set of dishes and get them stamped for another pleasure.
9. Stars on Strings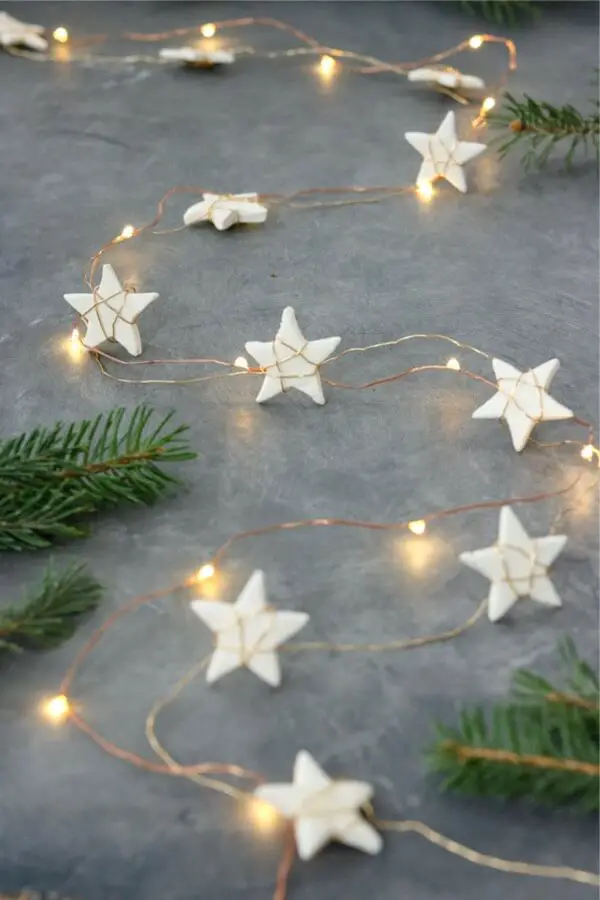 Take a break a week before Christmas and prepare tree ornaments from air-dry clay with your family members.
Moreover, it will be memorable events, starting from the preparation until the occasion is over.
10. Cone Planter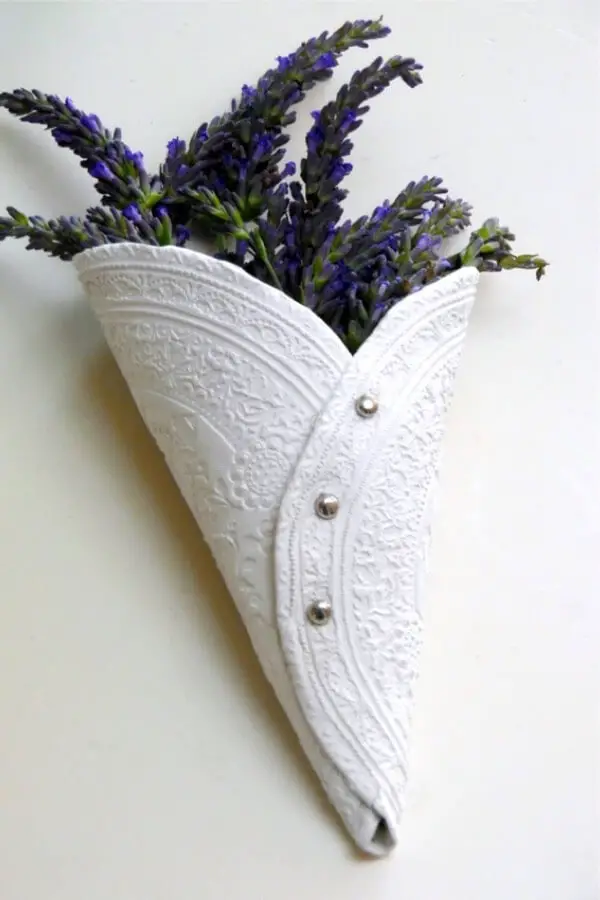 Wreaths are still visible decorating people's doors to this day. Nevertheless, most of them appear similar, so that they become very common.
Additionally, if you want to greet your guest with flowers differently, arrange them in an air-dry clay cone like this one instead of a wreath.
11. White Swan Paper Holder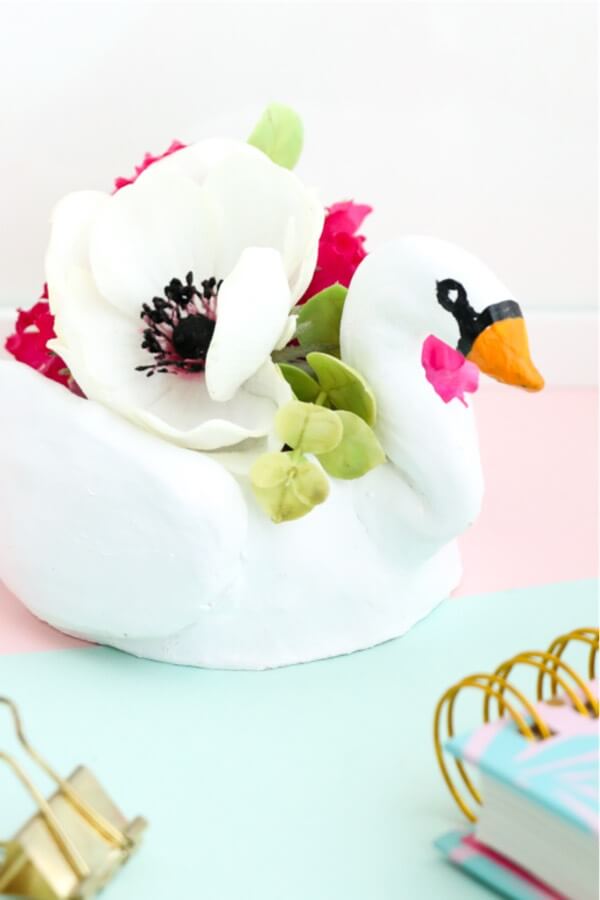 Working for hours a day behind a desk is tiresome, but it is a matter that you cannot avoid. To reduce the fatigue level, you need to get creative and look for refreshment in any form.
Thus, you can craft several desktop accessories, such as paper holders like this mini swan with air dry clay.
12. Terracotta Pieces of Jewelry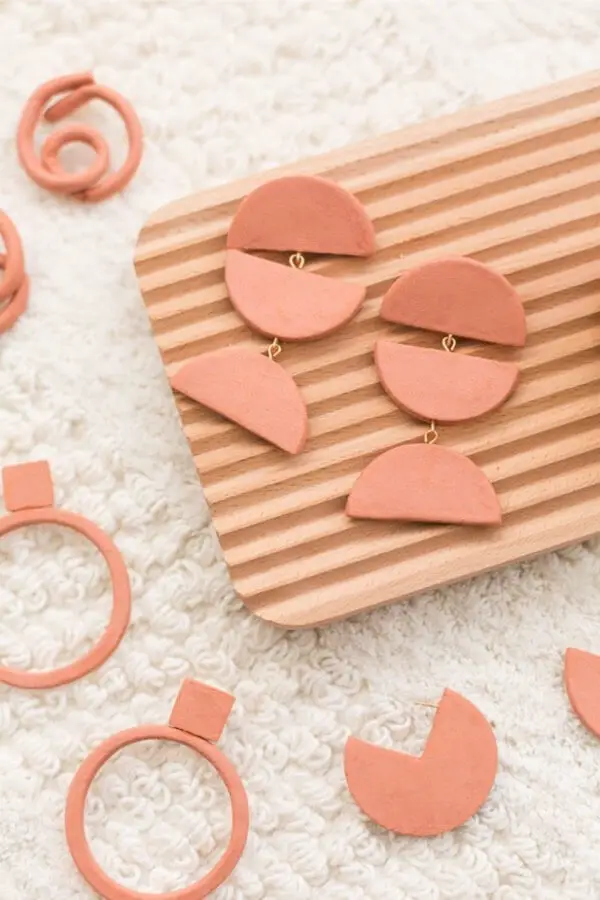 Even though handmade jewelry is much cheaper than those out of gold, it might be more valuable if you are the one who creates it.
Furthermore, it is the terracotta we are talking about! Who would not treasure such exclusive accessories?
13. Foliage Clay Dish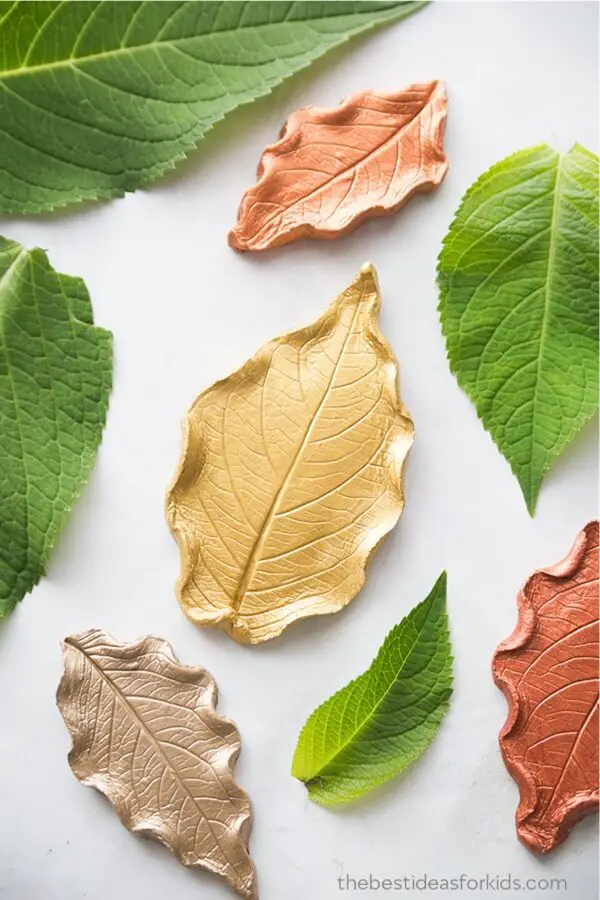 Previously, you have stamped bowls. Now, with the same material, you can make another functional dish with different shapes, such as leaves or fish, for example.
They will make your dishes presentable.
14. Bumpy Clay Planter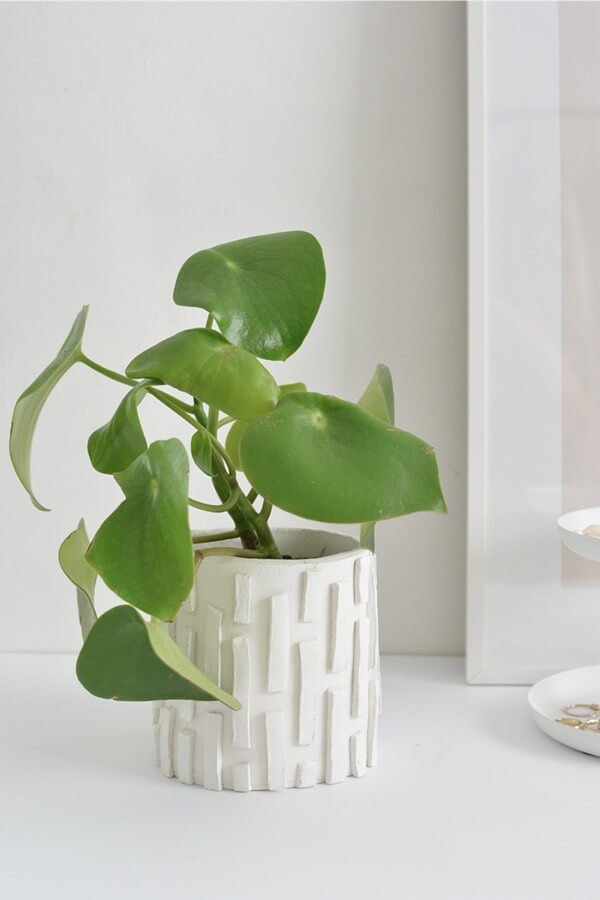 More air dry clay ideas are coming in. The previous planter appears to have no texture on its surface. Otherwise, this planter is full of bumps, and it is doable if you follow the tutorial thoroughly.
15. Mythical MonsterEggs Clay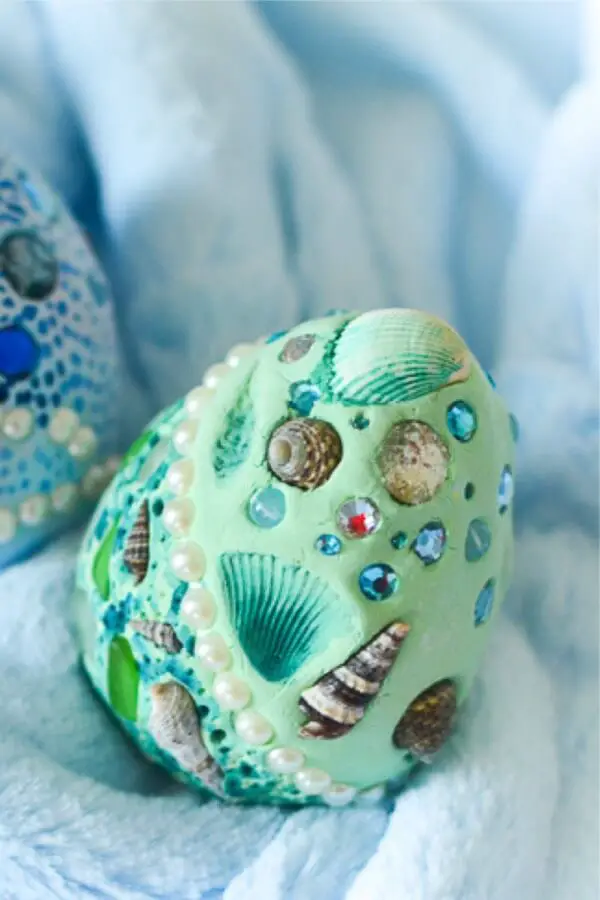 Dragon movies are very engaging as they portray the creature in such an intense way. If you are a fan of those films, this air-dry clay idea will be fun to execute.
People believe dragons lay eggs. At least, that was what the stories have told. Now, imagine what the eggs look like and make ones using clay.
Huge Eye Wall Hanging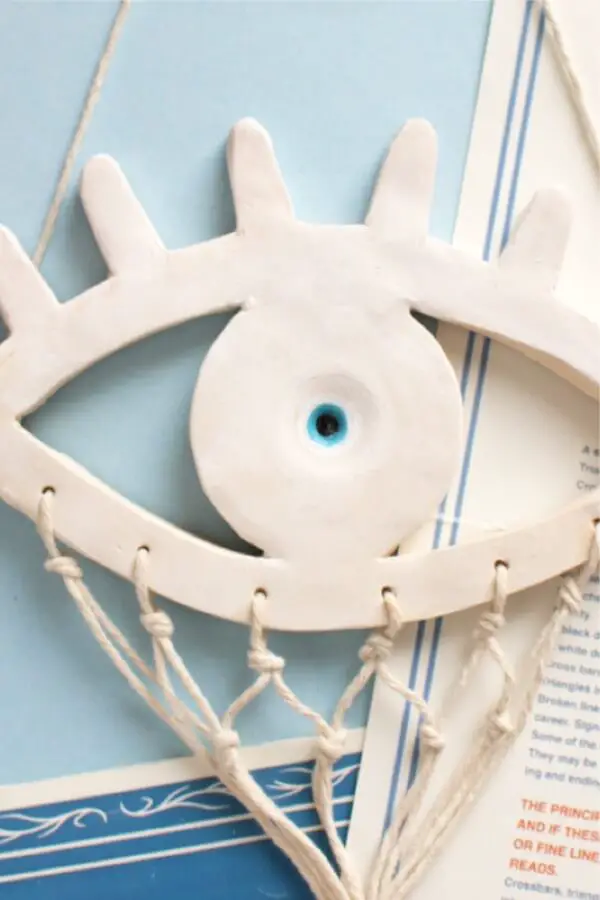 If you want a monstrous eye hanged in your room or your kid's, why not make one? It can be a fun project for air dry clay ideas. Besides, the shape is easy to make. After molding a round shape for the eye, mold another shape for the eyelid along with eyelashes. Don't forget to attach a cotton rope as the hanger. Finish up by coloring the inner eyes as you can see here or using your preferred color.
DIY Skull Bead Necklace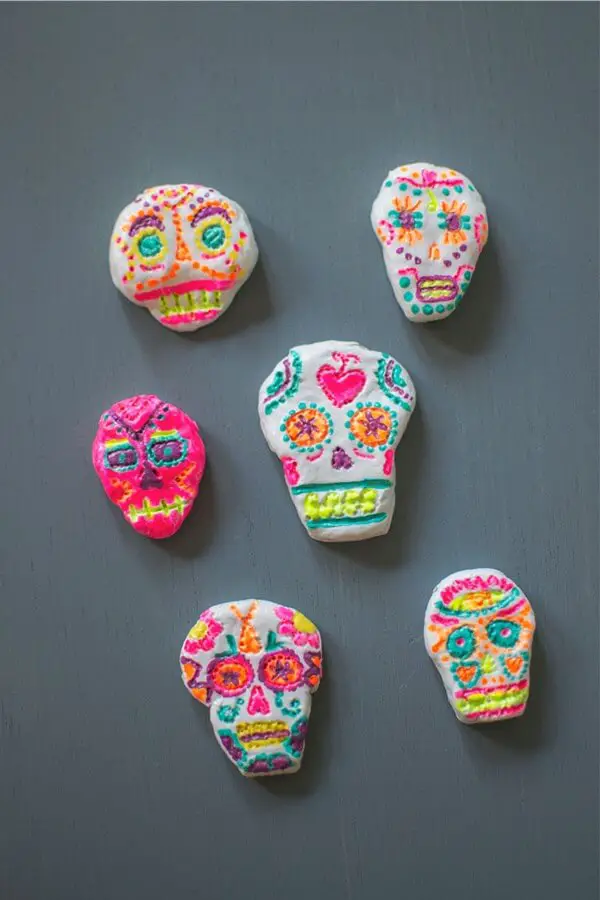 Are you preparing for Halloween? It can be the best time for a DIY project. These skull bead necklace collections are here to inspire you. Those skulls may not look creepy with those bright colors, but why not have a cheerful Halloween? Skulls are skulls, after all. Or, you can have a fun, creepy bead for your daily necklace.
Supplement Wall Hanging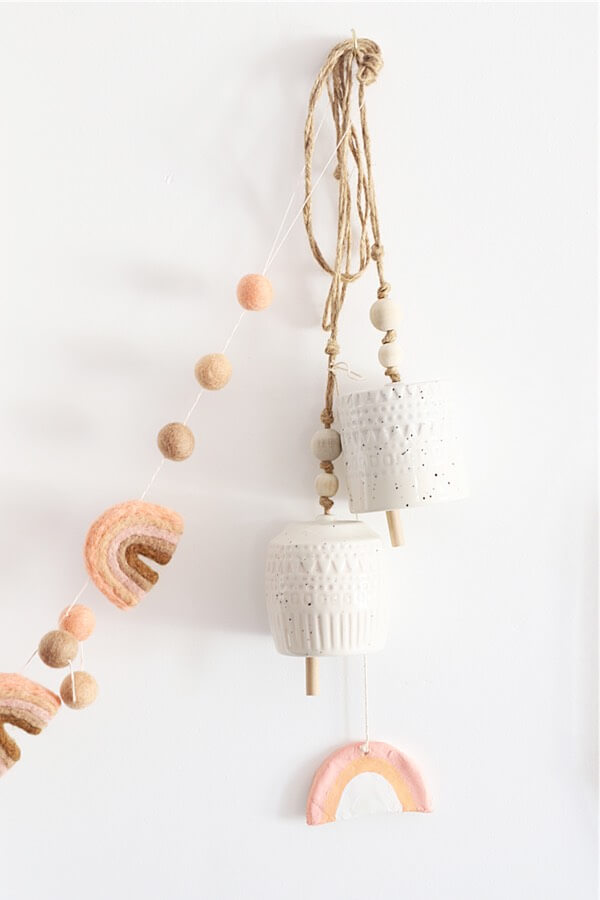 A single wall hanging sometimes does not seem enough for an empty wall. If that's the case, why not make another wall hanging as a company. You can create it out of cornstarch, baking soda, and water with a ratio of 2:4:3. As the materials are quite safe, you can make the craft with your kids.
Freestyle Bead Necklace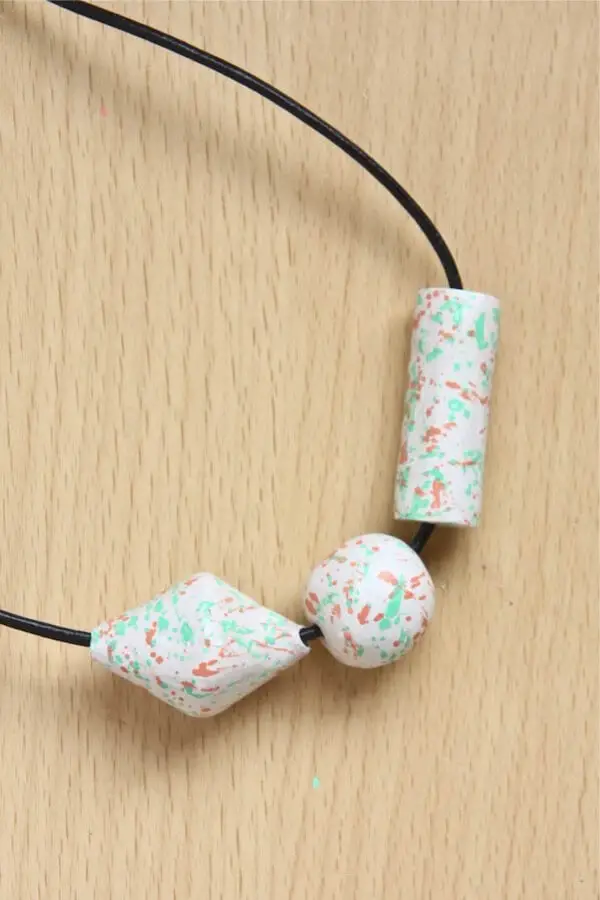 Is it hard to find a personal bead necklace? Why not make one? There are a lot of easy cute clay ideas out there that match your preference. The above picture, for example, requires some air-dry clay. To achieve the color, tap on your brush that has been loaded with paint.
Unique Colored Pencil Holder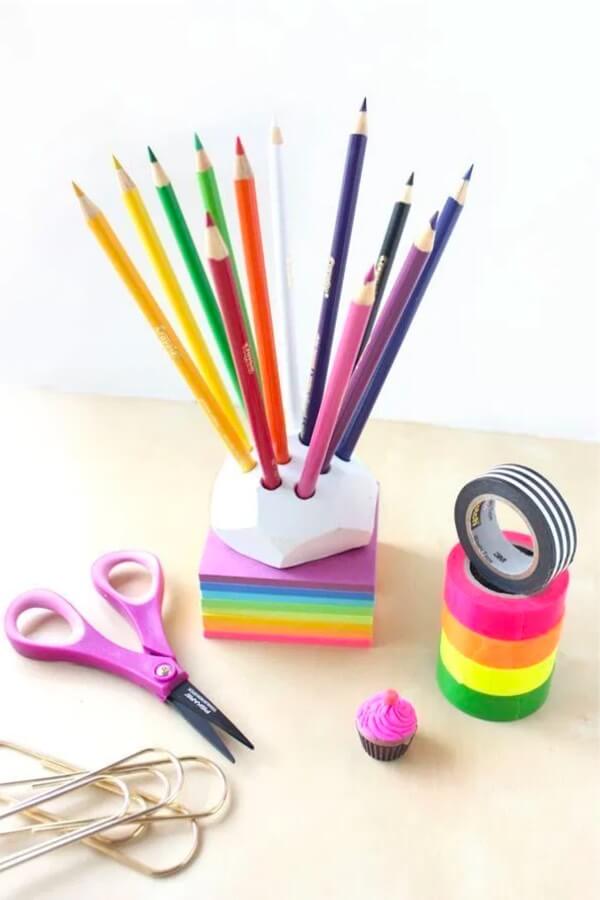 Do you like drawing and your colored pencils are usually scattered all over your desk? Make a DIY colored pencil holder. This holder can serve as a useful organizer when you need those pencils in a hurry. You just need to put and pluck any pencil whenever you want.
Embossed Jewelry Bowl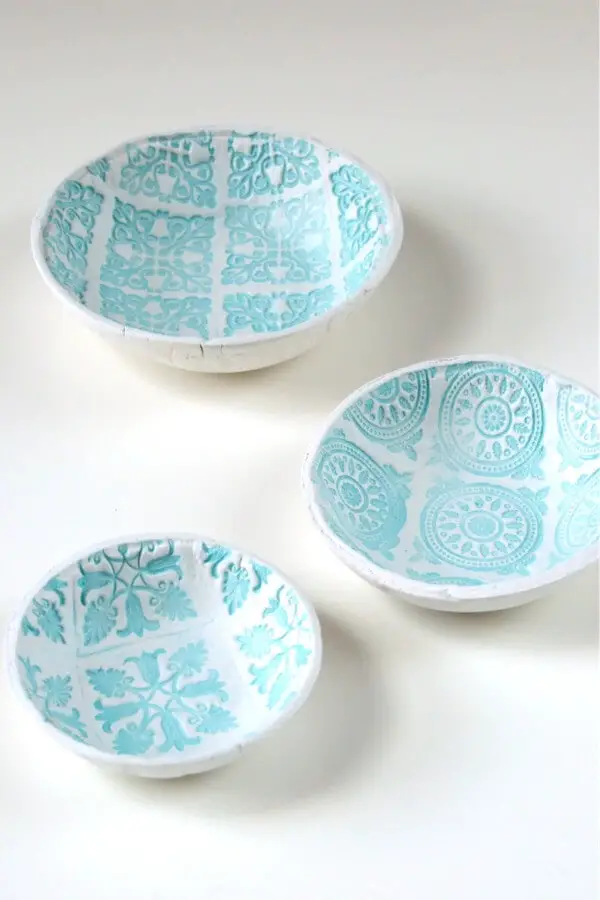 One of the easy clay ideas is a simple embossed bowl. What's hard in molding the shape of a bowl? If you want a more complex look, try an embossed bowl. After molding the bowl, try stamping or sculpting it. Paint the shape for highlight. It can decorate your desk as keys or jewelry bowl.
Clay Garden Markers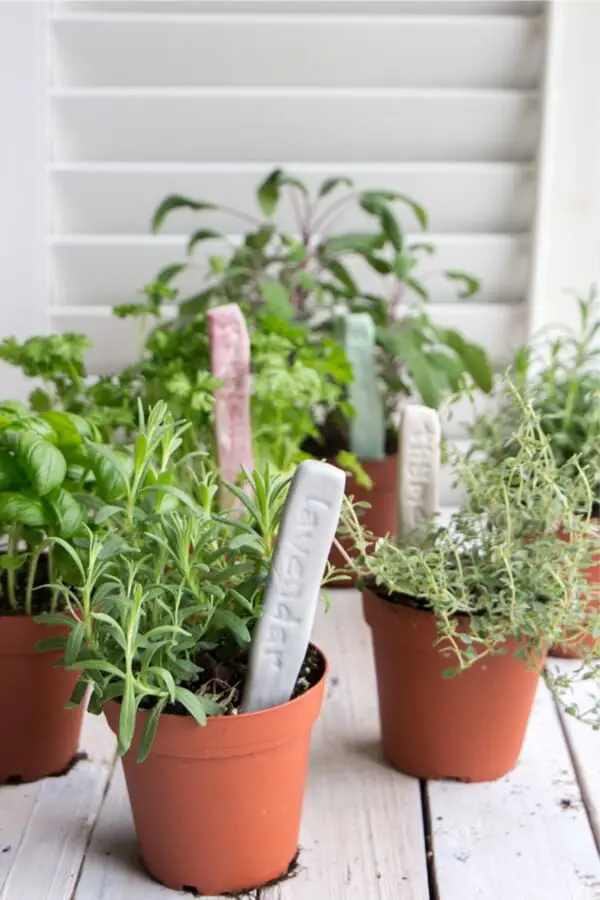 You never knew that such a simple thing as a garden marker could look so adorable. Plus, it's easy to make. You only need to mold some rectangular-shaped markers that each will contain the name of your plant. Use some coloring to make them even more adorable.
Hanging Pot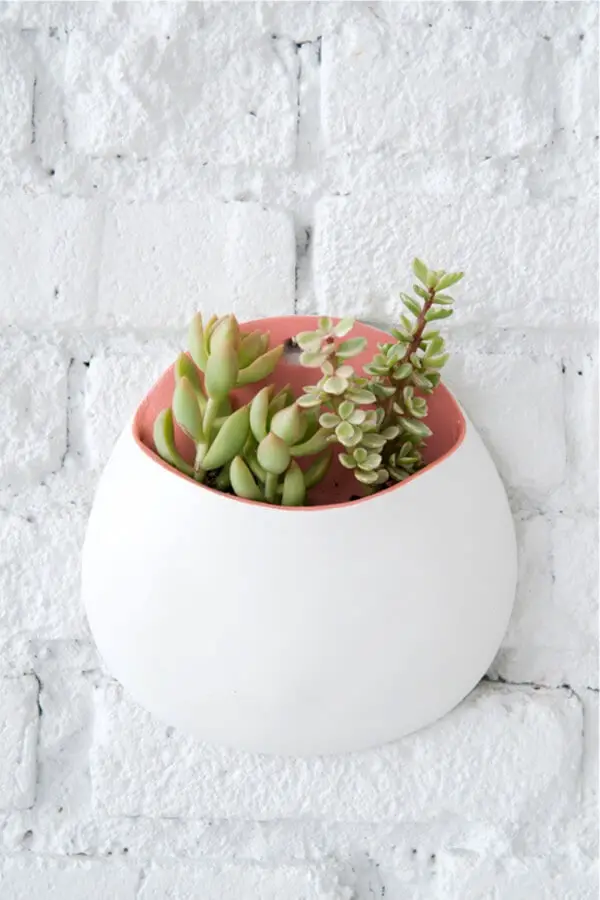 For more practical air dry clay ideas, you can try this one, especially when some flowers need to be taken care of. Try molding a hanging pot out of air dry.
Candlestick Holders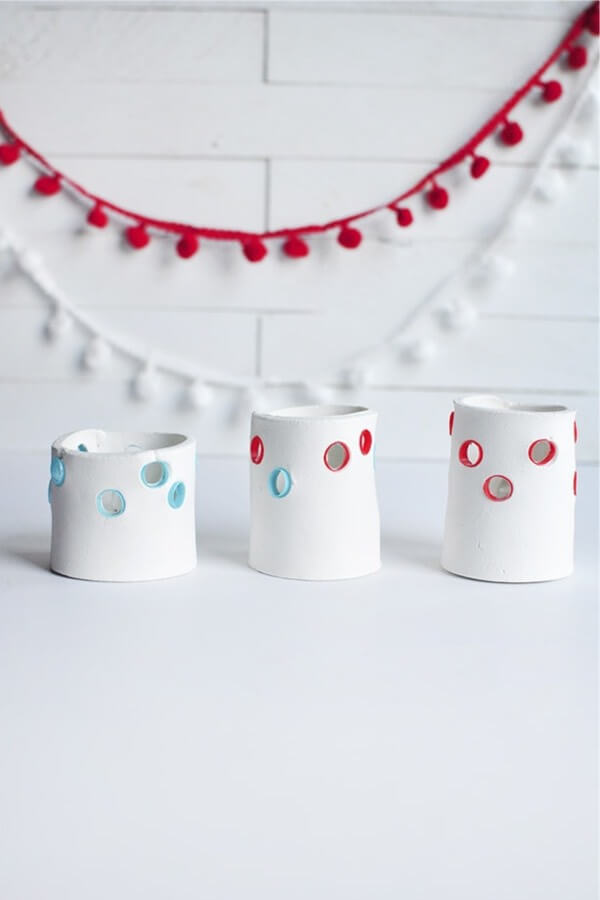 Why keep those old candle holders if you can make one at a cheap price? To make holders as the picture suggests is simple. Use a glass as a mold. Don't forget to leave some holes so the candle can give off its light while it's getting shorter and shorter.
Little Christmas Ornaments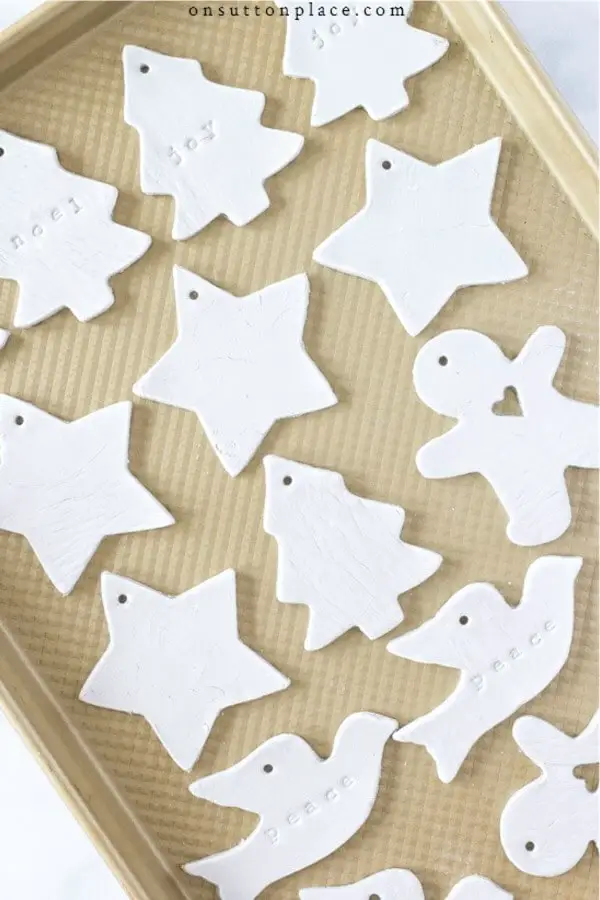 Christmas ornaments are good things to make out of clay. You can mold your holiday ornaments into any shape you want. For spare ornaments, you can give them to your loved ones or frame them on the wall.
Mini Rainbow Craft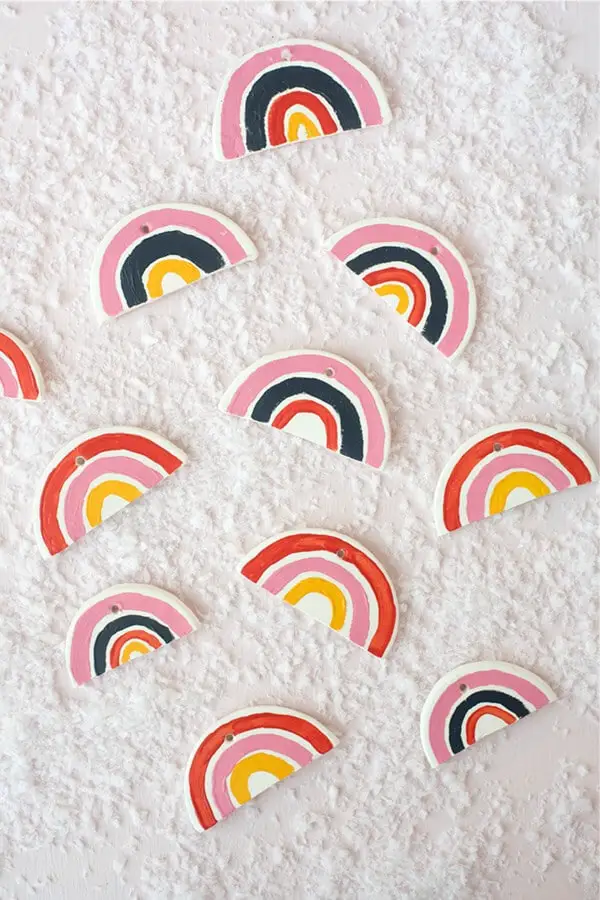 Either you make them into a garland or bead necklace, crafting some mini DIYs is fun. It can also be your kids' DIY project or activity during the summer holiday.
DIY Clay Heart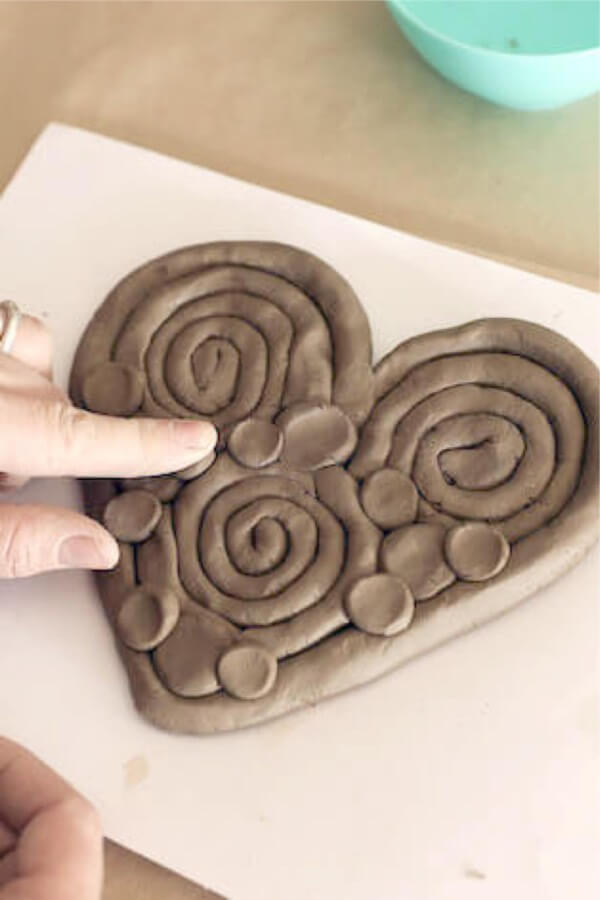 Molding air dry clay is a good activity for kids. Besides, they can learn how to mold, and it is safe. So, why not mold together with your kids or students? It is a better activity compared to reading a book all day.
Stamped Stars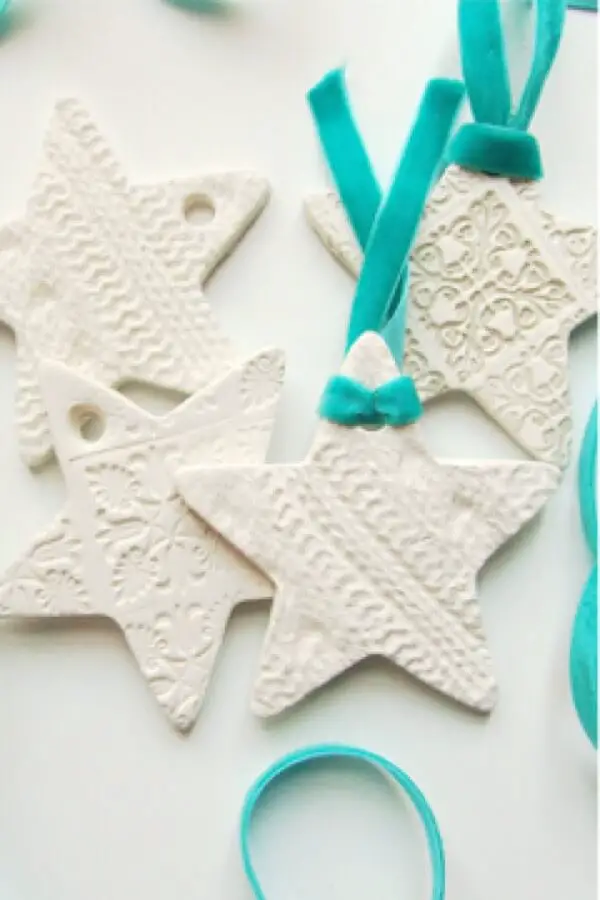 There are many tools to help you create a creative thing with little creativity. Mold some stars using some air-dry clay. Then, stamp them with cotton lace or any embossed thing you have.
Cute Garden Gnomes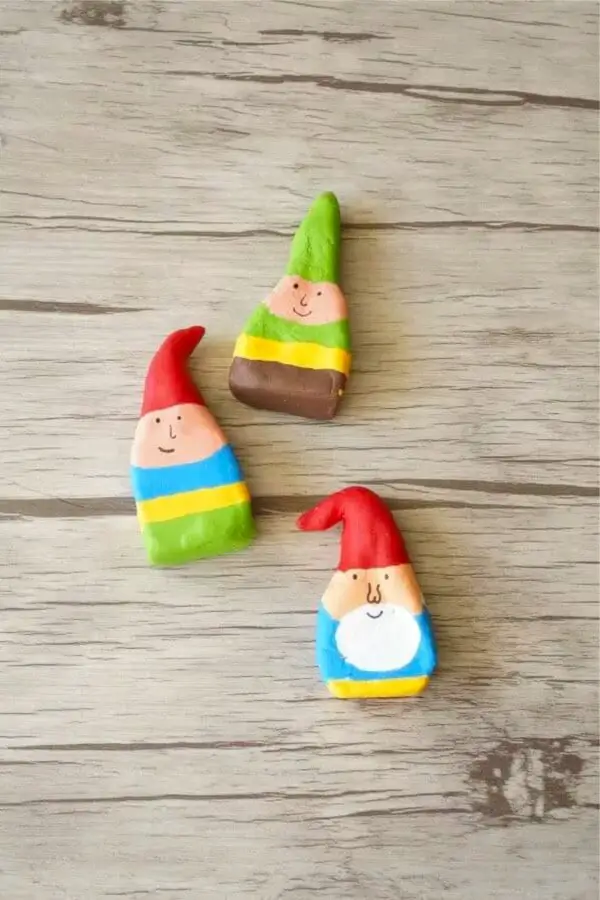 Some clay ideas you can use include garden gnomes. It is especially good for your dull garden. Mold some gnomes big enough to see and paint them. The above picture will help.
Plates with Alphabet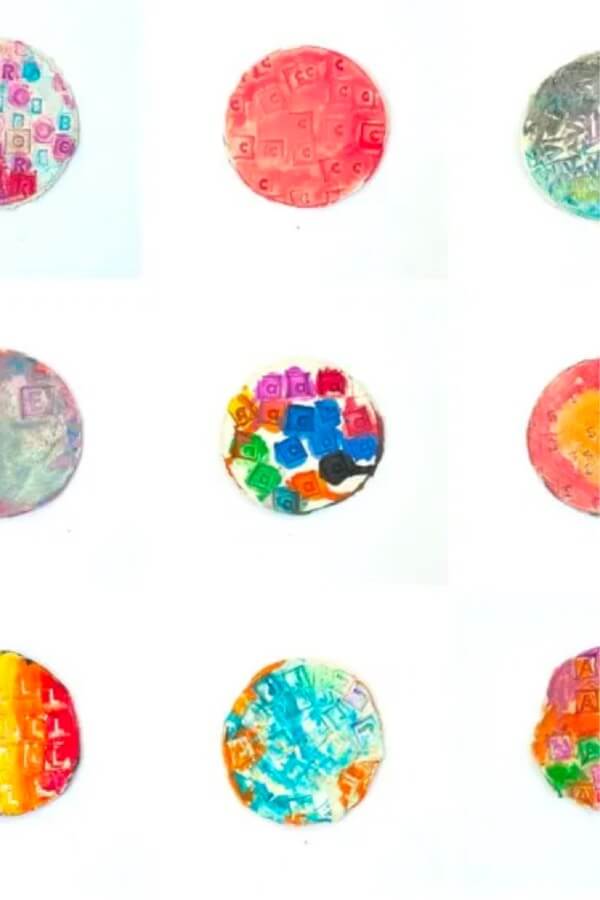 These plates are not for the meal. They serve as wall hangings. Since plate wall hangings are usually come as a group, mold some in similar design, such as alphabets. After you finish, hang them on a spacious wall, like your kid's bedroom.
Jewelry Plate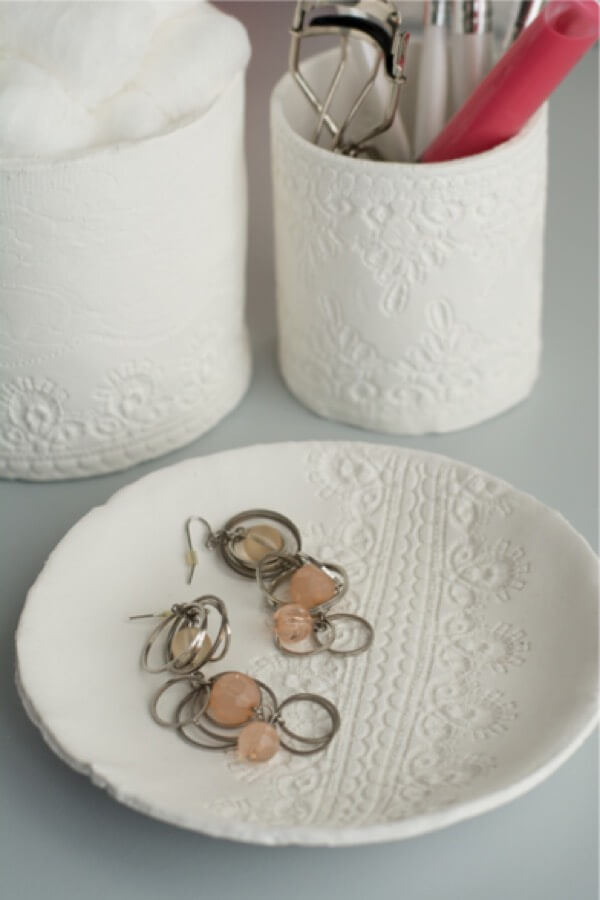 Don't get confused with what to make with clay. There are many things to make, including a jewelry plate. It is fast and easy to make. You can leave it as it is or give some color to it. Or, as the picture suggests, stamp some laces on it.
3D Heart Pendant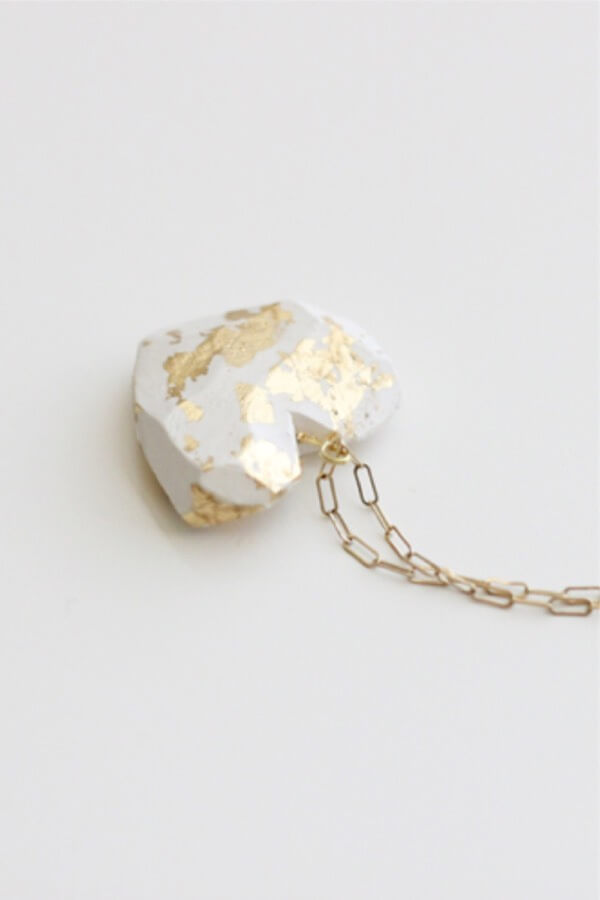 Are you searching for the best air dry clay ideas? Look no further! While other ideas offer flat and plain clay products, this one is the better choice. Why should you keep it simple while you can do more with little effort?
***
In conclusion, we want to know how you use air dry clay to get creative with DIY projects around your home and craft. Do you have a favorite project? Share it with us by adding a comment below. And, don't forget to check out the other blogs in the series for more tips and tricks to help you create art at home!
More from Materialsix.com: