Towards the late twentieth century, wood paneling saw a rise in its popularity, which lasted for a couple more decades. In today's time, the majority of the experts suggest painting it using a fresh color.
However, if you do paint your wood paneling, you won't be able to go back to its original state. Painting your wood paneling will be a permanent step, which can also be costly and tiresome.
Listed below are numerous methods you can try on how to decorate wood paneling without painting.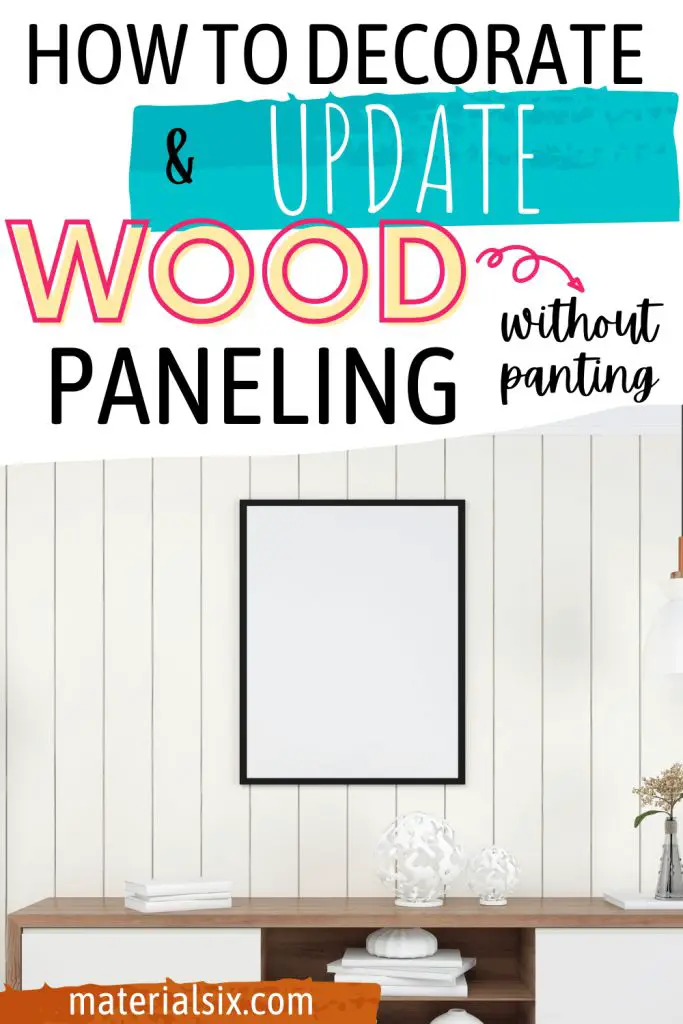 Here are a couple of ideas you can try to decorate your wood paneling:
1. Make the paneling part of the decorating scheme
The furniture should be similarly colored.

Make use of warm lighting.

Hang all the simple wall decorations.
2. Turn the attention away from the paneling 
Use a collage style to hang up wall decorations.

Bold focal point.

Use light colors to contrast the paneling.
Below are the details on how you can decorate the wood paneling of your home.
Each idea mentioned above has been thoroughly researched and you can find a deeper explanation below.
There are also commonly asked questions related to decorating wood paneling here. Continue reading to find out more.
Make The Paneling Part Of The Decorating Scheme
When it comes to decorating, allow your limits to decide your course. Initially, certain things could appear to look limiting, for instance, standard wood paneling. However, this can help you in making your final decision.
If you are someone who has a decent budget and a bit of flexibility, you can use wood paneling to drive your motif. For example, wood paneling works great in the case of a lodge decor scheme or in a log cabin.
Usually, wood paneling is made up of faux wood and not real wood, but it still creates warmth within a room. Plus, dark wood offers elegance and splendor. Use the principles mentioned below to help with the decorating decisions.
1. The Furniture Should Be Similarly Colored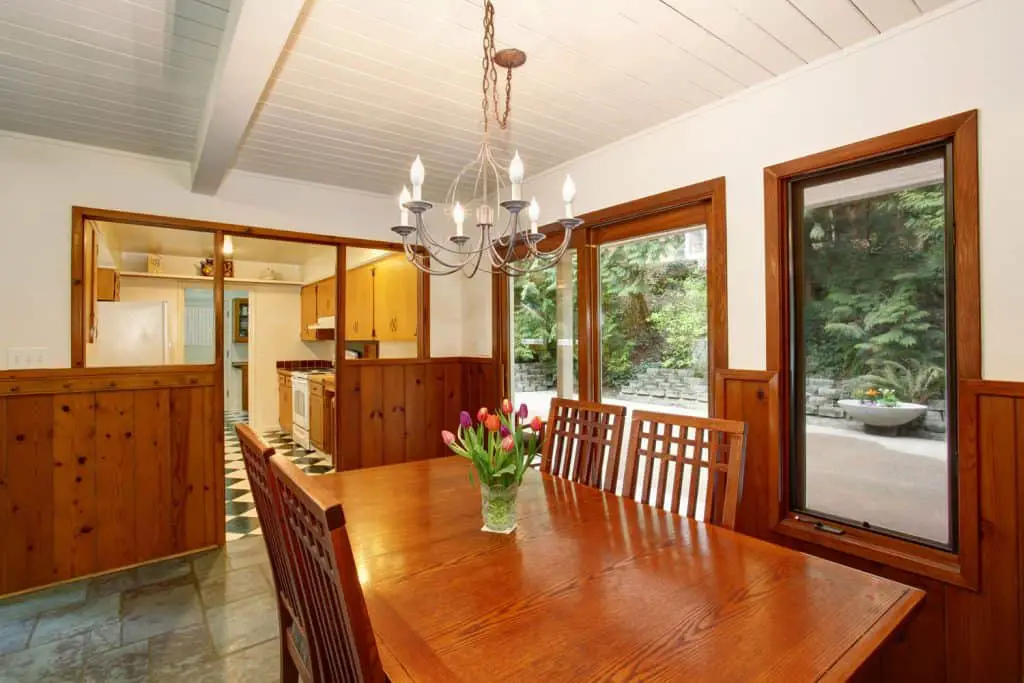 Purchase furniture that comes with a similar color scheme as your wood paneling in order to provide the room with a consistent feel. For instance, a dining room with white walls and wood panel wainscoting will still look warm when a matching dark-colored dining table is placed inside.
Also, if the trim is in a similar tone to the rest of the wood within the room, this will help in bridging the gap between the cool white and warm wood.
A room like that has a lot more than wooden furniture, for instance, the upholstered pieces tend to create a warm environment. All of this works well if you have the budget and ability to choose the furniture of the room. 
2. Make Use Of Warm Lighting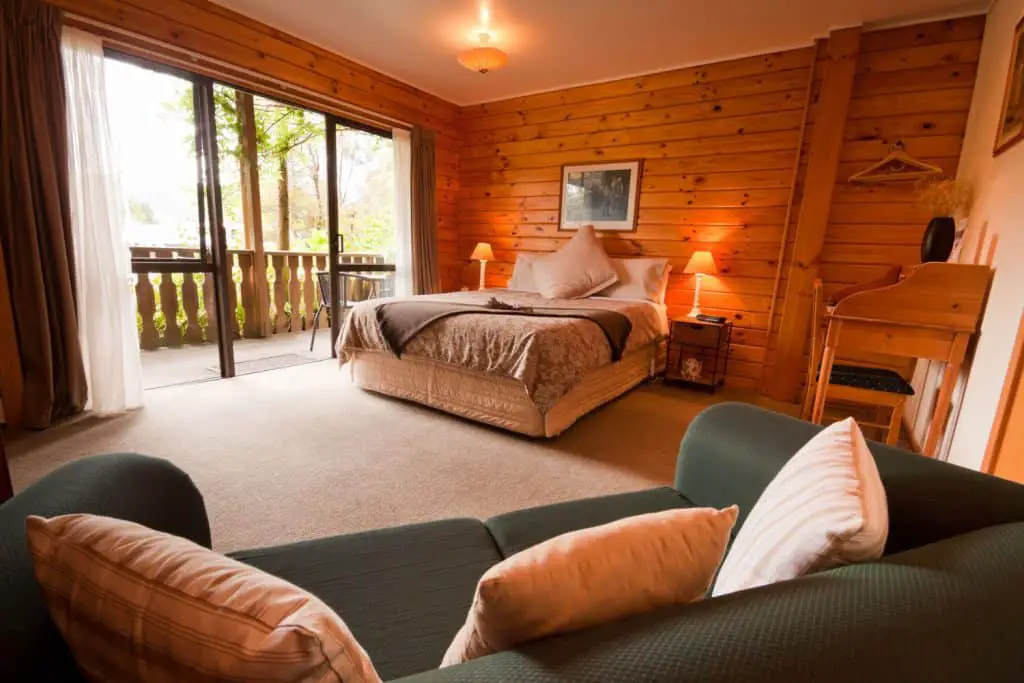 You can highlight the dark beauty of your wood paneling by using warm and low lighting. With this method, the oranges and reds of different light fixtures and lamps will end up emphasizing the room's coziness. 
3. Hang All The Simple Wall Decorations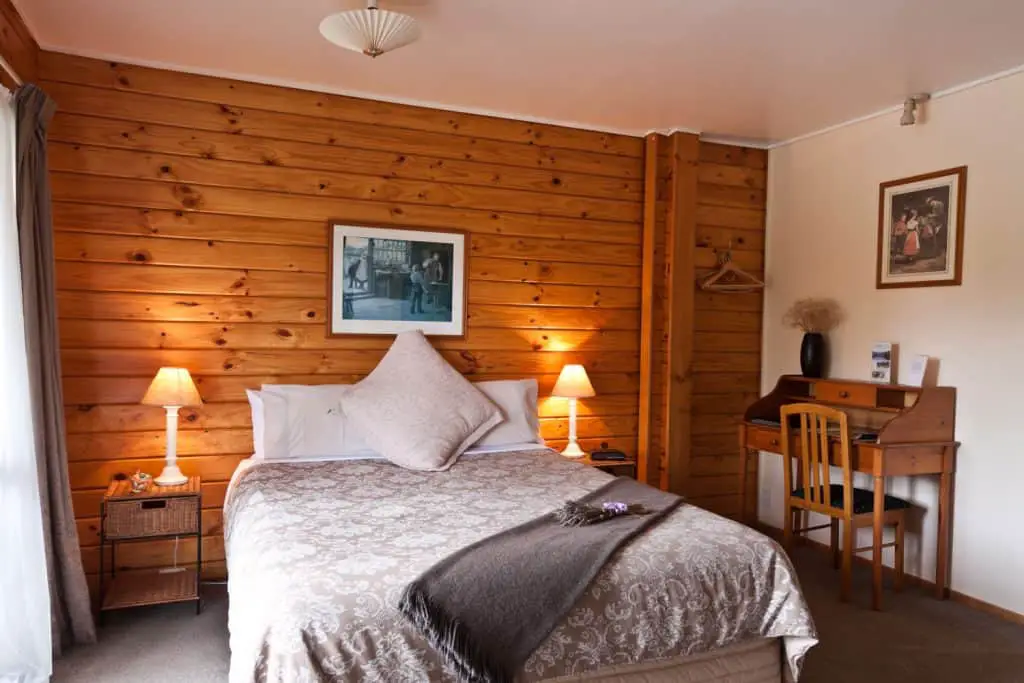 Simple wall hangings can greatly help to highlight your wood paneling. For instance, you can get wall hangings whose frame matches the color of your wood paneling.
Plus, this will allow them to flow into your wood paneling. Also, it is not going to look overwhelming, particularly if subdued colors are used.
Moreover, if you already have certain photographs you want to hang on the wood-paneled walls, you can buy matching wooden frames for them. This is going to add a personal touch to your home and at the same time, it will stay within your decorating scheme.
Turn The Attention Away From The Paneling
Another thing you can do to avoid painting your wood paneling is to draw attention away from it. This is perfect if you are looking for a bright room with an open feel.
This idea is also great for individuals who have furniture that does not match a wood decor theme and they can't buy new pieces.
1. Use A Collage Style To Hang Up Wall Decorations
A new creative trend involves covering a wall with all sorts of frames, paints, and pictures. When you layout different wall hangings in an asymmetrical manner, you get to use your current frames without worrying about it all looking perfect.
Also, this naturally draws attention to your unique gallery. Plus, this can be a fun way to feature photographs of your family.
For instance, you can use an assorted combination of wall hangings in order to keep the attention away from the wood that's behind the collage.
You can also use bright-colored decorations that will draw the eyes away from the wood paneling. Frames that come with a white background tend to contrast nicely against the darkness of the wood paneling.
2. Use A Bold Focal Point
If you have a bold focal point in a room, you can draw people's attention to it rather than your wood paneling. Certain examples of a focal point include a fireplace or a large picture window. In the case of the picture window, you can hang bright and colorful curtains to frame it.
In the case of a fireplace, you can utilize the mantle above it and place bold decorations that will distract from your wood paneling. You can select decorations that match the furniture and highlight your flooring. 
Moreover, another option you can try is to incorporate built-in bookshelves. Through this method, you can cover some of your wood paneling, add color to a room, and develop a creative-looking space.
Bookshelves tend to provide depth within a room and offer a buffer for your wood paneling by keeping it within the background.
Plus, bookshelves don't need to be built in. They can serve the same purpose while being hung on the wooden paneling. For example, floating shelves are quite popular at the moment and are a great way to showcase decoration and books alike.
No matter what your focal point is, you can draw people's attention to it by aiming your furniture in that direction in a subtle way.
3. Use Light Colors To Contrast The Paneling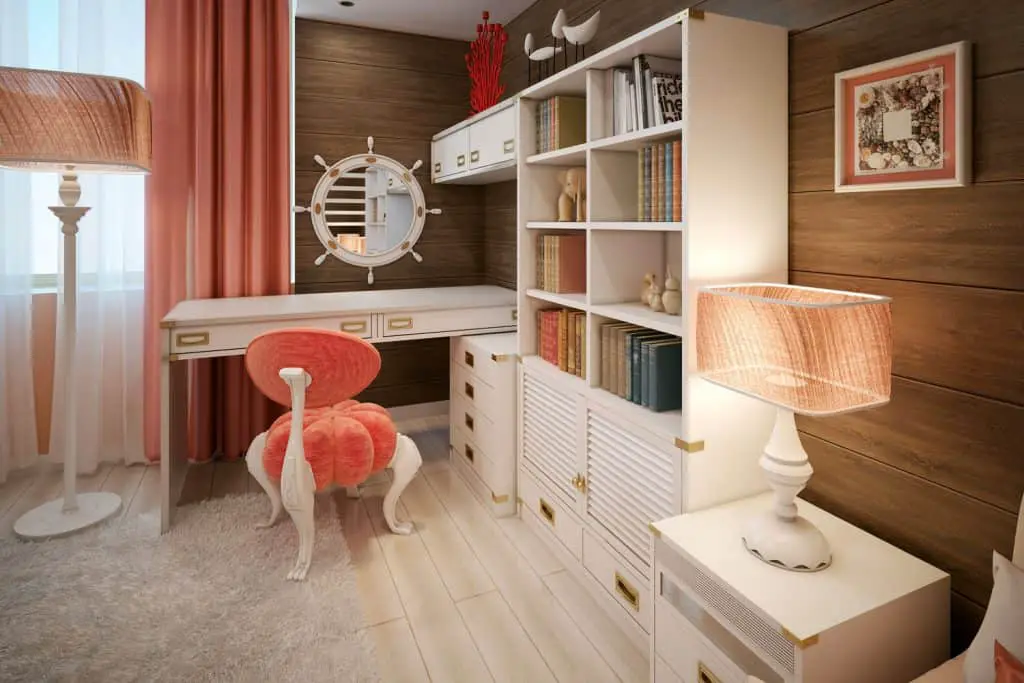 One of the broadest ways you can draw attention away from your home's wood paneling is by contrasting it using light colors. A major complaint of wood paneling is that the room appears to look quite dark because of it.
You can use wall paint, furniture, flooring, and curtains to brighten it all up. For example, you can use white furniture against your dark wooden walls. It will help in emphasizing the brightness. 
Can A Dark Panel Room Be Lightened Up Without Paint?
It is absolutely possible to lighten up a room that has dark wood paneling without painting it. An easy way to do that is by using brightly colored decorations that help with reflecting light. Also, natural light helps with lighting a room.
Also, light fixtures have a major impact on the appearance of the room. You can replace dark or yellow lampshades with brightly colored ones to light up the room. Similarly, look for light fixtures that have translucent or white covers.
Having the lights directed upwards will also make the room more airy and open. Plus, instead of dark-colored curtains, go for white and sheer window coverings.
Plus, blinds are better than curtains as they can easily be folded up and tend to be lighter than the majority of curtains. 
Can Wood Paneling Be Covered With Wallpaper?
If you want, you can put wallpaper on top of your wood paneling. However, this is a tough job and requires heavy-duty wallpaper.
Firstly, you would need to put caulk within the grooves that are between the panels. By skipping this step, the wallpaper can adhere to the grooves and make it uneven.
Plus, wallpaper that isn't durable or thick will get torn when it will press against the grooves. You can use a putty knife in order to smooth out the caulk quickly before it dries up.
After the caulk has dried, take some sandpaper and use it to grind it flush with the rest of your wall. Once your wall is as smooth as it can be, apply a latex primer on it.
An issue with hanging wallpaper onto wooden paneling is that the paneling has a glossy and smooth surface. This makes it hard for the wallpaper to stick. But, that is what the primer is for, and using it fixes this little issue.
After the walls have been properly caulked and primed, you can hang your wallpaper like normal. It should be noted that once you hang your wallpaper, it is pretty much impossible to undo this.
If you believe you would want your wood paneling back someday, then it is best to try the other methods mentioned above.
Conclusion
You can try several methods to make your wood paneling look good without using any paint. You can either emphasize your paneling by creating a cozy environment or use different decorating tactics to divert attention away from it.
Hopefully, you discovered some fun and creative ways to decorate your wood paneling in this article. Best of luck!
More Wood Paneling Posts & Other Posts You Might Like: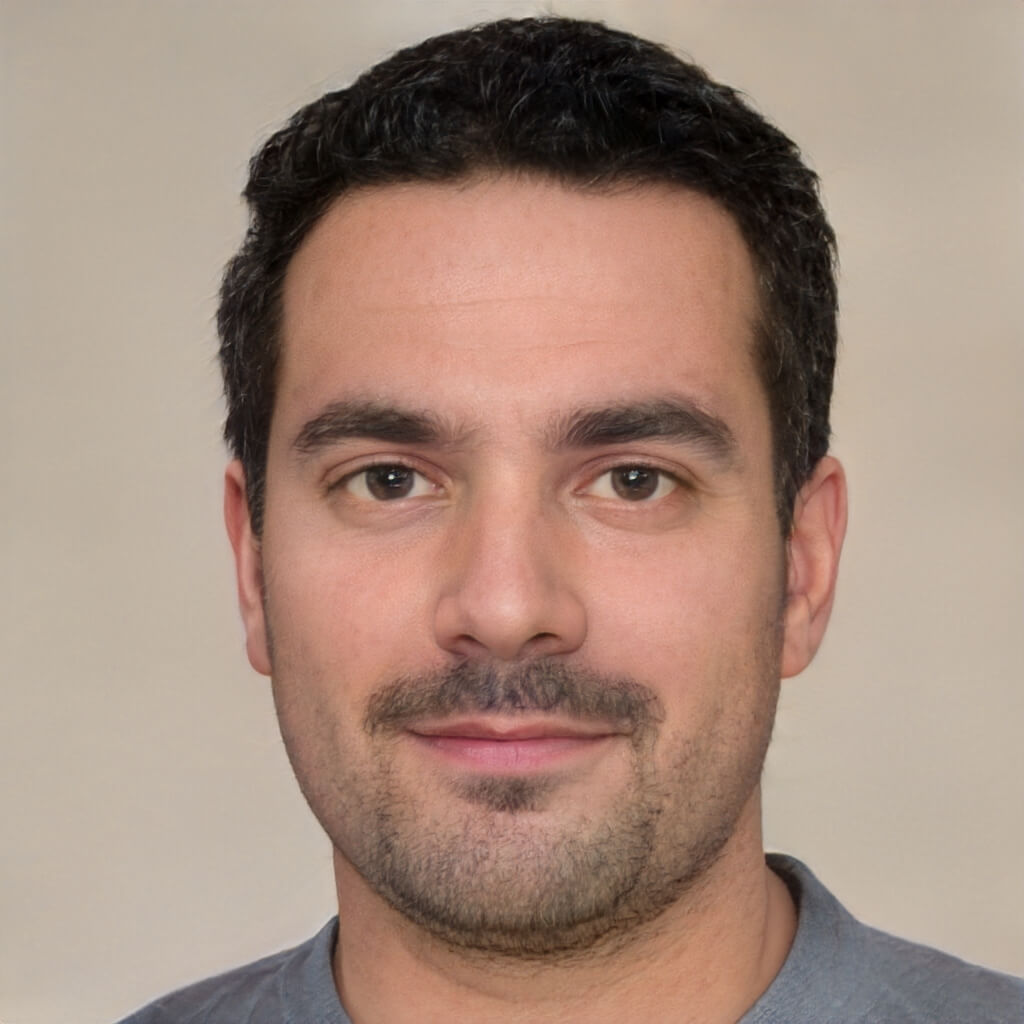 I'm a passionate home and garden enthusiast and the founder of Materialsix Home. With over 10 years of experience in the field, I've cultivated a deep love for all things related to home improvement, gardening, and interior design. Read more…