If you own a house with wooden panels, you might need a makeover to maintain its beauty. However, you may need high expenses to carry out renovations. Therefore, you need wood paneling cover-ups to suit your room's decorating style.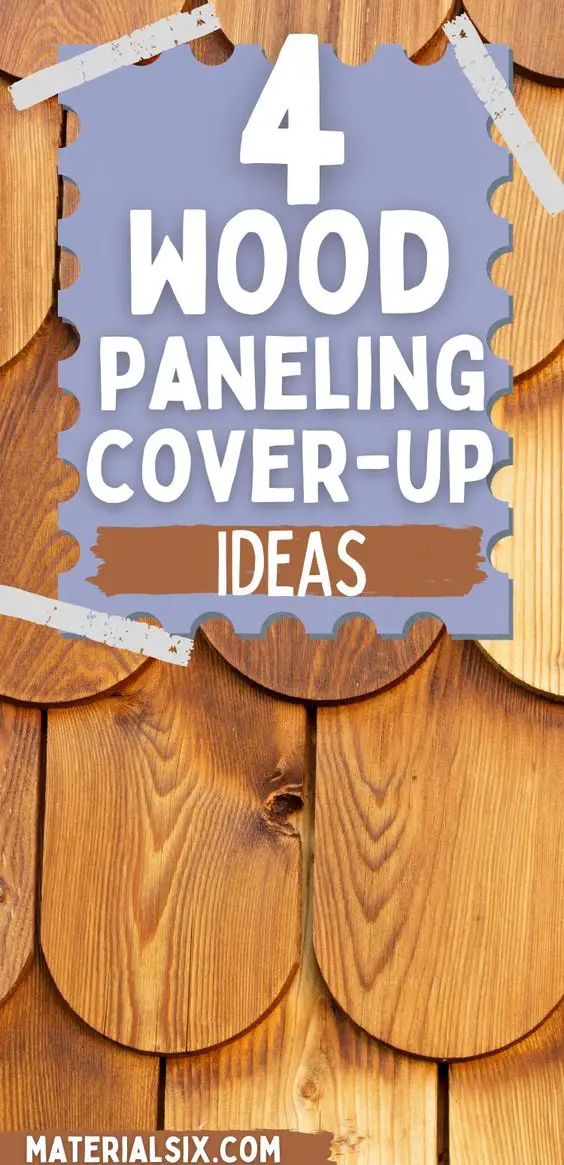 Here are some of the best wood paneling cover up ideas for decorating your old wood panels to make it look new and modern.
1. Repainting Your Old Wood Paneling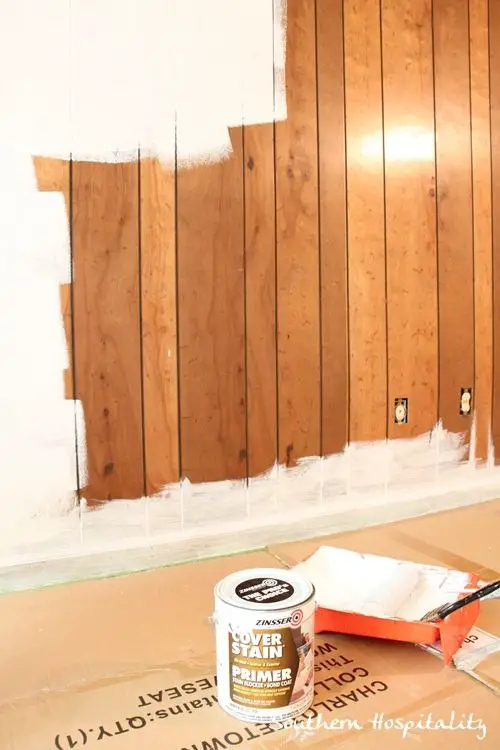 This idea is perfect for you who have a minimum budget. Before repainting your wood paneling, you need to clean the old paint.
In this case, you can use a paint remover, then sand it, so the surface is smooth. Besides, you also need to make sure that there are no cracks or holes in your wood paneling,
If there are nail holes or cracks in your wood paneling, make sure you fill them with wood filler first. Thus, after you put the paint, it will look smooth and flawless. This process requires precision and perseverance.
After making sure your wood panel is in good condition, you can start painting it. In this case, choose the color that matches the room decoration style you want.
Also, avoid adding too many coats so that wood paneling doesn't absorb too much paint and is damaged.
2. Placing Wallpaper Over the Old Wood Paneling
Another simple wood paneling cover-up idea you can try is by placing wallpaper over it.
Some of the tools and materials that you need to install this wallpaper include lining paper, scissors, utility knife, smoothing tool, heavy-duty wallpaper adhesive, paste brush, and wallpaper.
After preparing all the tools and materials, you can immediately do the wallpaper installation process.
One thing that needs to be your note, before applying the wallpaper, you should first install a wallpaper liner. Thus, the surface of your wall will be flat and perfect for installing wallpaper.
Before installing the wallpaper liner, make sure you have removed all metal corner beading so that it can stick perfectly.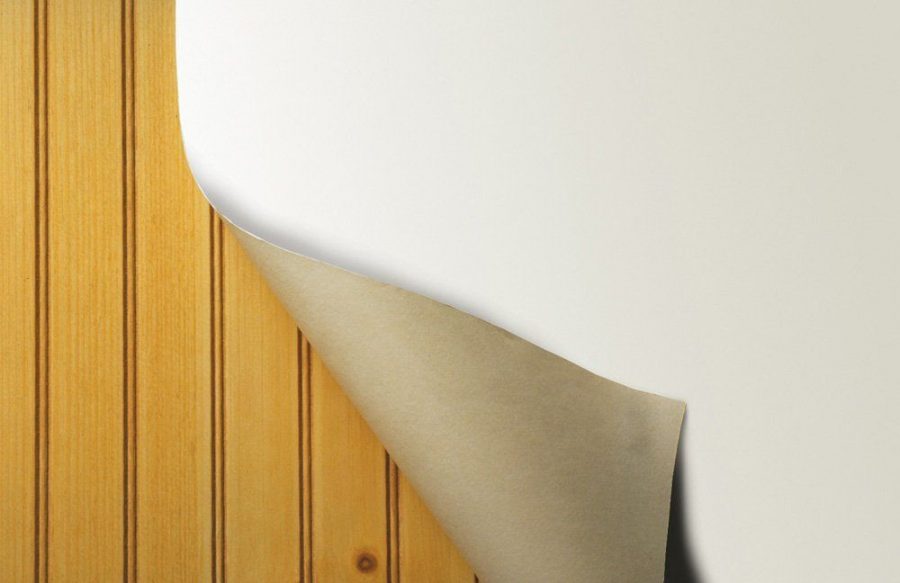 If you don't want to use wallpaper liner to cover gaps on wall paneling, you can use heavy Grasscloth wallpaper.
However, if you want a perfect decoration, you better install a wall liner first.
Moreover, for wallpaper selection, you should choose it based on your budget.
Read also: 20 Modern Home Office Ideas for Women
3. Whitewash Your Wood Paneling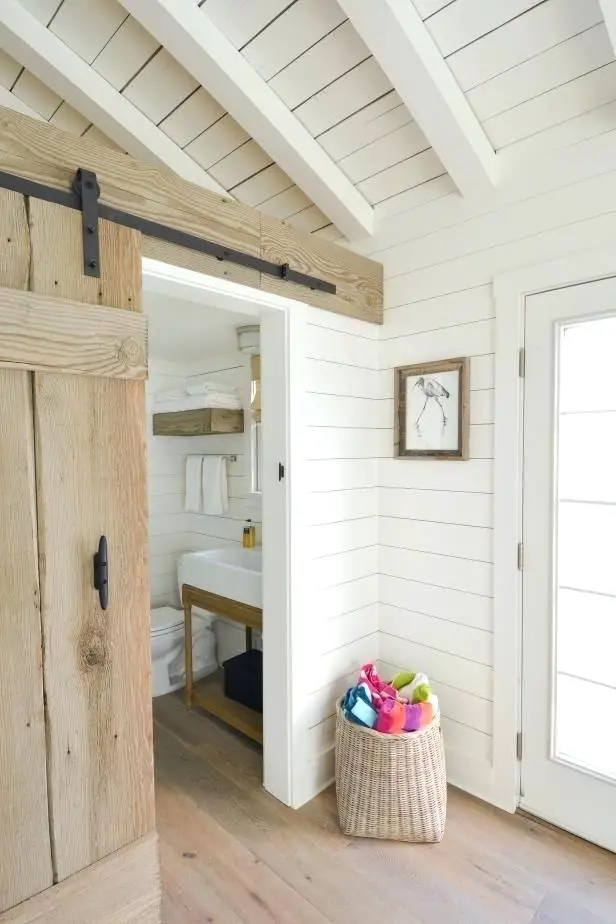 Another way you can do to change the look of your wood paneling is by whitewashing it. It is one of the wood paneling cover-up ideas that are perfect for you who don't have a high budget.
Also, the results are suitable for you who like classic and rustic interior designs.
To whitewashing your wood paneling, you must first mix water and flat white latex paint in a ratio of 1 to 2.
After that, apply it to all surfaces of wood that you want to whiten.
Finally, you can wipe it off using a paper towel in a unidirectional motion to the wood grain. Repeat these steps until you get the color you want.
Compared to wood paneling cover up ideas before, this idea is probably one of the easiest for you to do yourself.
Besides, you can still maintain the classic look of wood and make it look more attractive. Furthermore, this idea is also suitable for those who like farmhouse-style decoration.
4. Contrasting Your Wood Paneling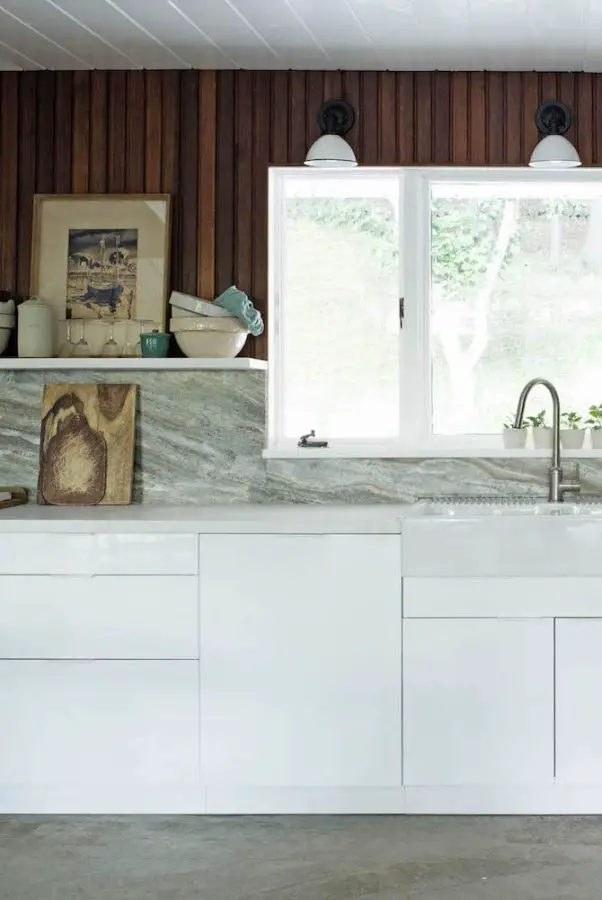 You can give more statements to the interior of your room by choosing colors that contrast with your wall panels.
In this case, the combination of dark and light colors will make your room seem more dynamic and attractive. You can add furniture or wall decorations that support the design of your room.
One of the wall decorations that you can use is a marble. You can place a layer of bright marble motifs under the dark wood panel that you have painted. This look will give an elegant and luxurious impression.
Besides using marble wall decoration, you can also cover your wall paneling use some furniture. For example, you can disguise it with a bookshelf. Thus, your wood paneling will function as a decorative backdrop for your built-in bookcases.
***
Those are some wood paneling cover-up ideas that you can try. You can choose according to the design and style you want. From the examples above, which one is your favorite?
More Wood Paneling Posts & Other Posts You Might Like: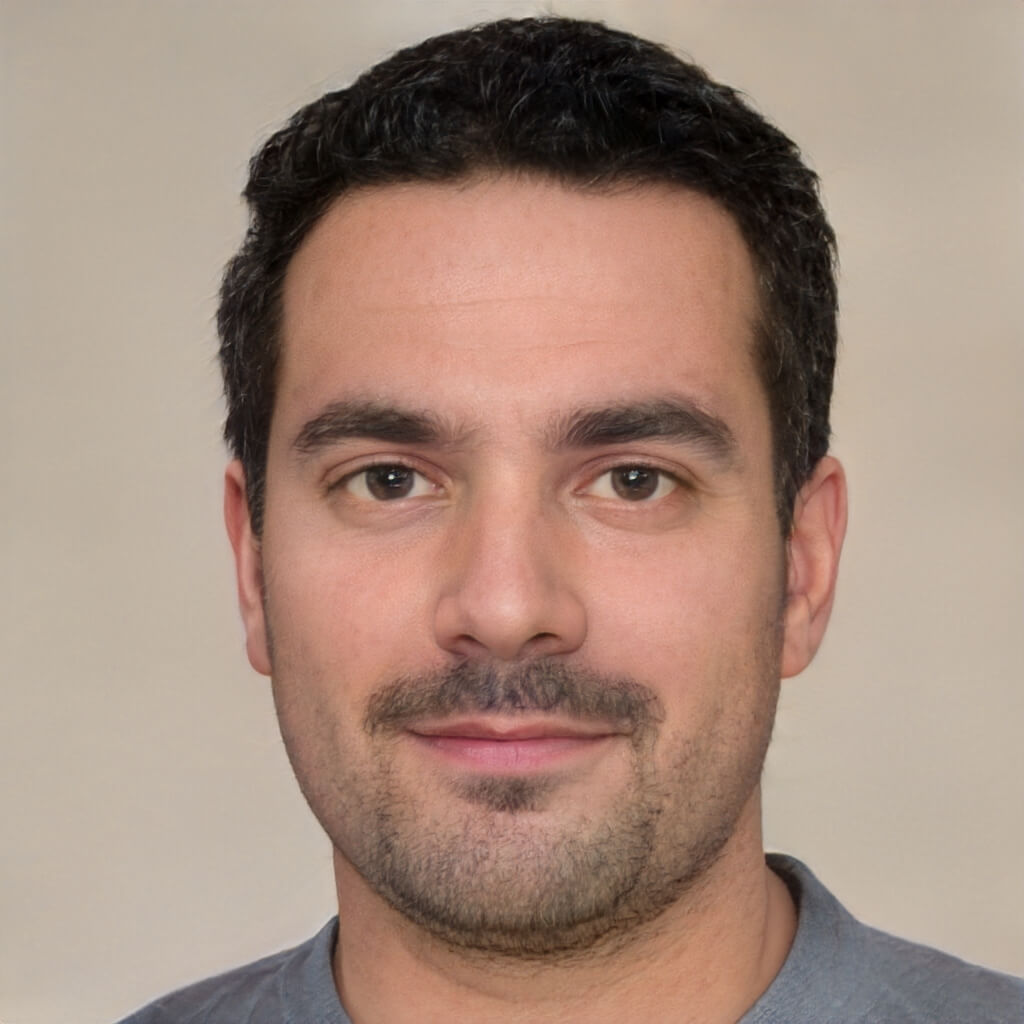 I'm a passionate home and garden enthusiast and the founder of Materialsix Home. With over 10 years of experience in the field, I've cultivated a deep love for all things related to home improvement, gardening, and interior design. Read more…