Garden Pallet Projects – If you have green fingers, you must have heard or even used wooden pallets. No, it's not the wooden pallet that you use for painting, but gardening instead. If you have limited space at your backyard, you can opt for growing your greens and flowers in pots or even walls. Wooden pallets can be an easy option to make your planter boxes or raised beds as the more space-efficient gardening options.
Not only planter boxes, but you can also utilize wooden pallets to grow plants on your wall and even on your furniture both indoor and outdoor. Or, if you have enough space and prefer the old-school style, you can put wooden pallets on the ground to make it look more organized and neater.
DIY Garden Pallet Projects that Easy to Create
If you still have no idea what to do with your wooden pallets, follow these beautiful and creative 20 garden pallet projects for your greens and flowers around your house.
Pallet Greenhouse – The Green Lever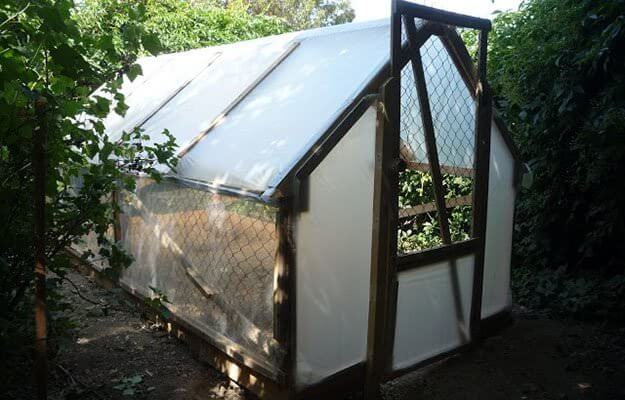 ---
Pallet Fence –  Among the Leaves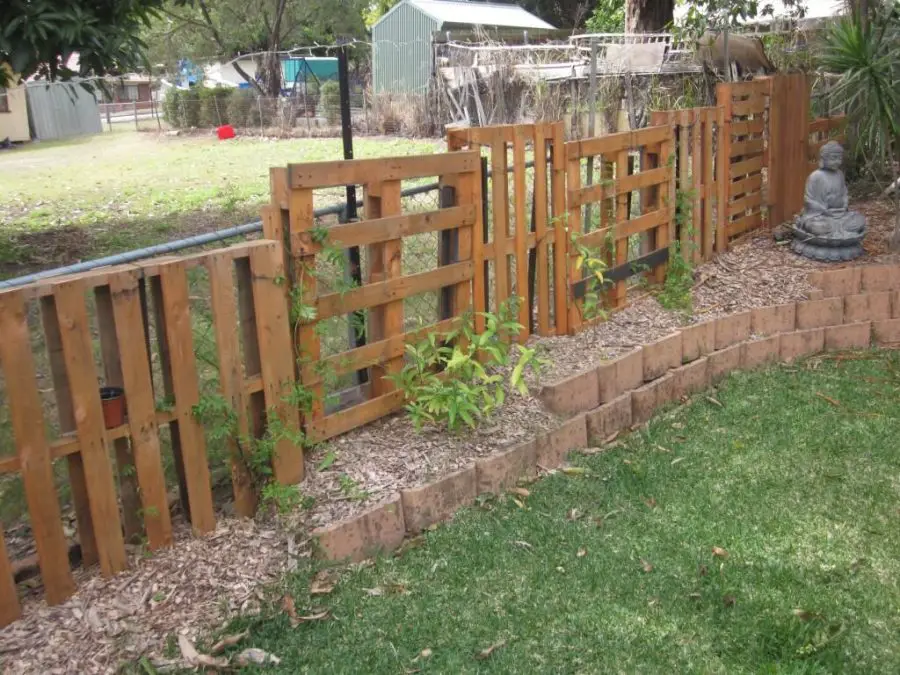 ---
Pallet Shed – Instructables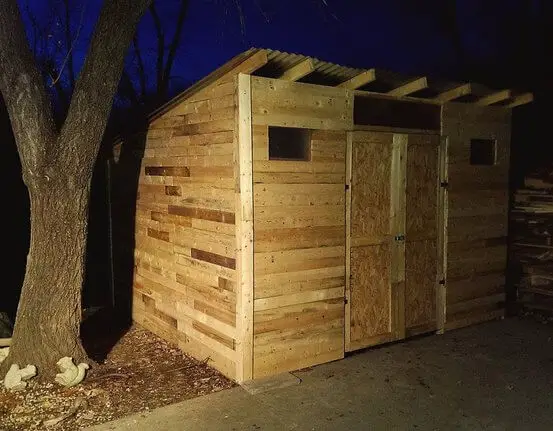 ---
Pallet Compost Bin – GrowVeg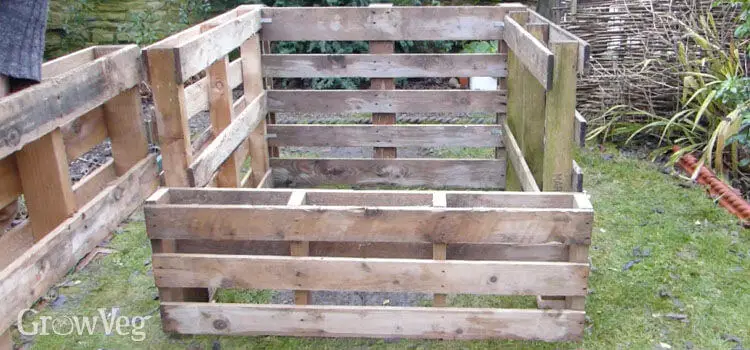 ---
DIY Wood Pallet Garden Walkway – The Homespun Hydrangea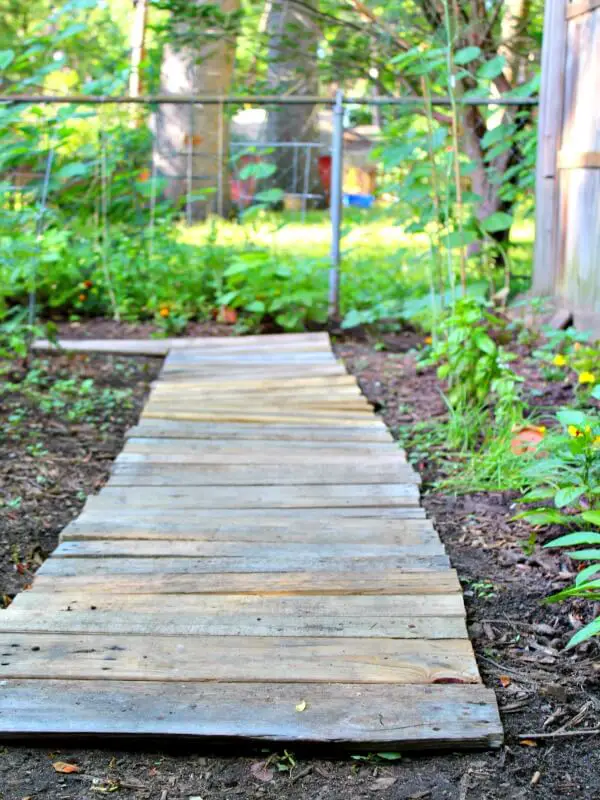 ---
Pallet Potting Bench – BHG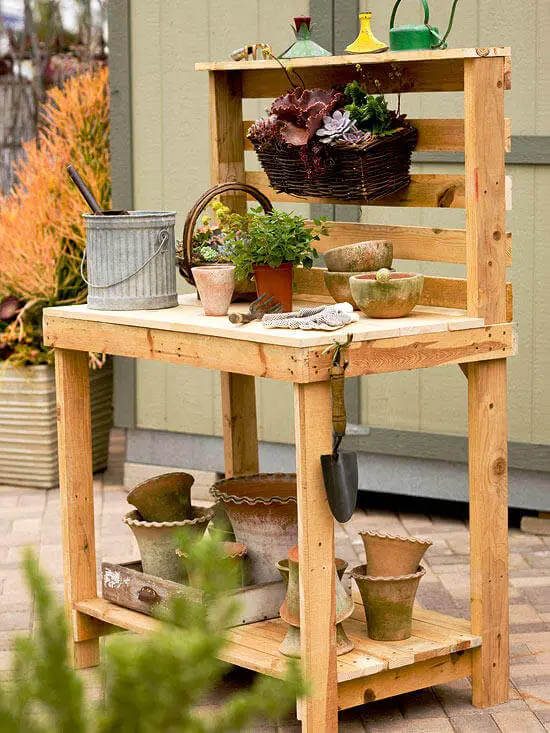 ---
DIY Pallet Garden Tool Organizer – Our Little Acre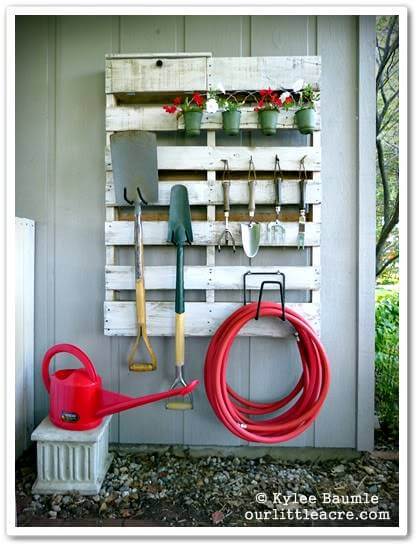 ---
Raised Garden Beds – Raise Your Garden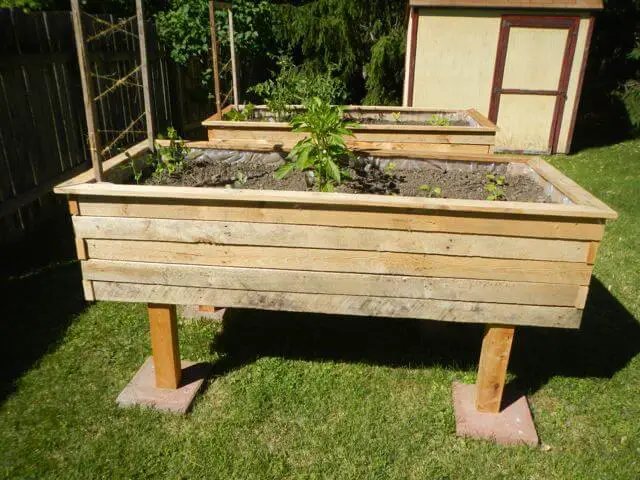 ---
Pallet Bench – Remodelaholic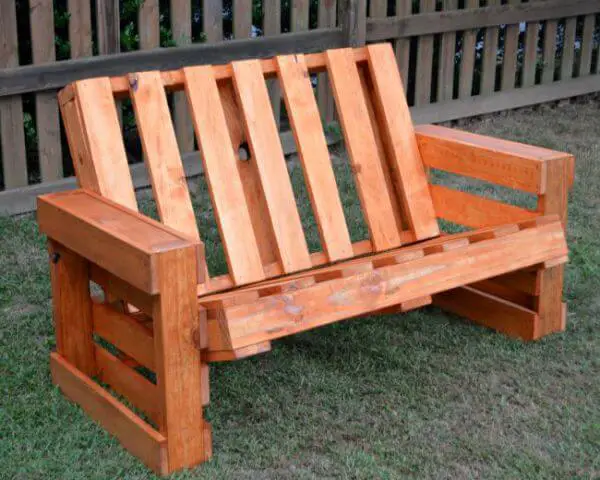 ---
Picnic Table – DIY at Needles and Nails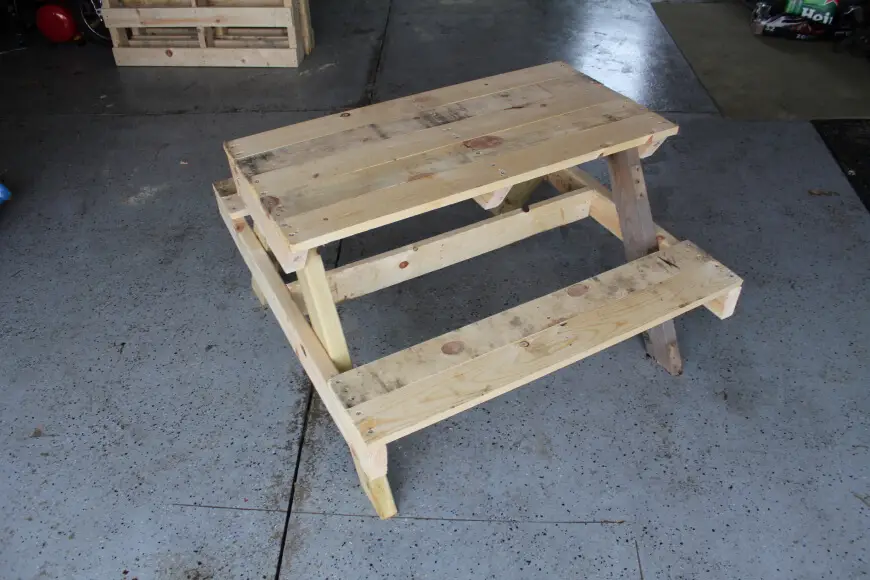 For you who want to access more picnic table plans, click here.
---
Pallet Swing – Low Cost Playground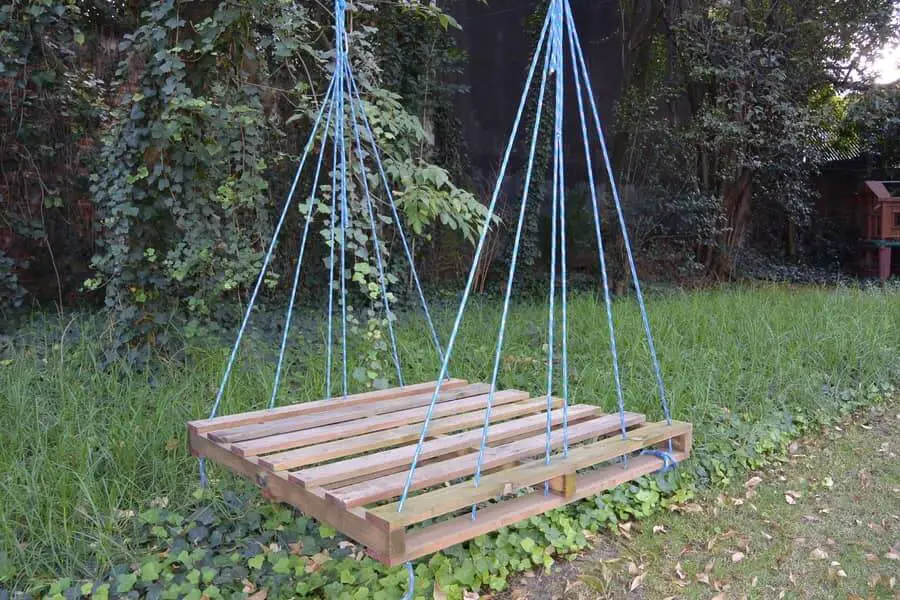 ---
Free Standing Pallet Herb Garden – DIY Show Off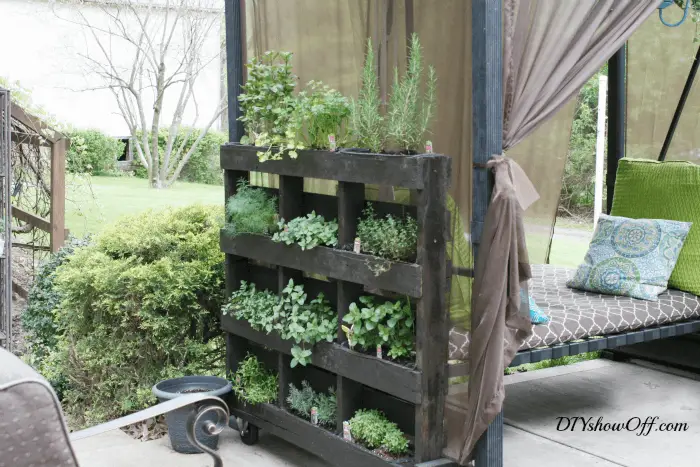 ---
These garden pallet projects are easy to follow and fun to do. From raised beds to make your own planter box, there are plenty of ways to upcycle your wooden pallets. Not only practical, but they are also eye-catching, a good way to step up your gardening game. Besides, it wouldn't be nice to find stacks of leftover wooden pallets lying around your house in vain. So, you better make use of those pallets real quick before they get mold.
If you like this kind of article and interested in DIY topics, you can explore our website for more tips and tricks. They surely are practical and fun to do, just like what you've found in this article. Leave a comment down below and don't forget to share. Happy gardening!