When you hear rock painting, the first thing you will start searching for is DIY painted rock ideas.
Furthermore, rock paintings have been popular with professional painters and beginners alike.
Therefore, this article is going to present many simple rock painting ideas. Those who have limited skill in art working still can do these projects.
Besides, to make these crafts, you will need certain supplies.
The following things are the materials and tools that you need. Also, you can find them on Amazon.
Rocks
Markers and pens
Paint
Brushes and painting supplies
Sealer, etc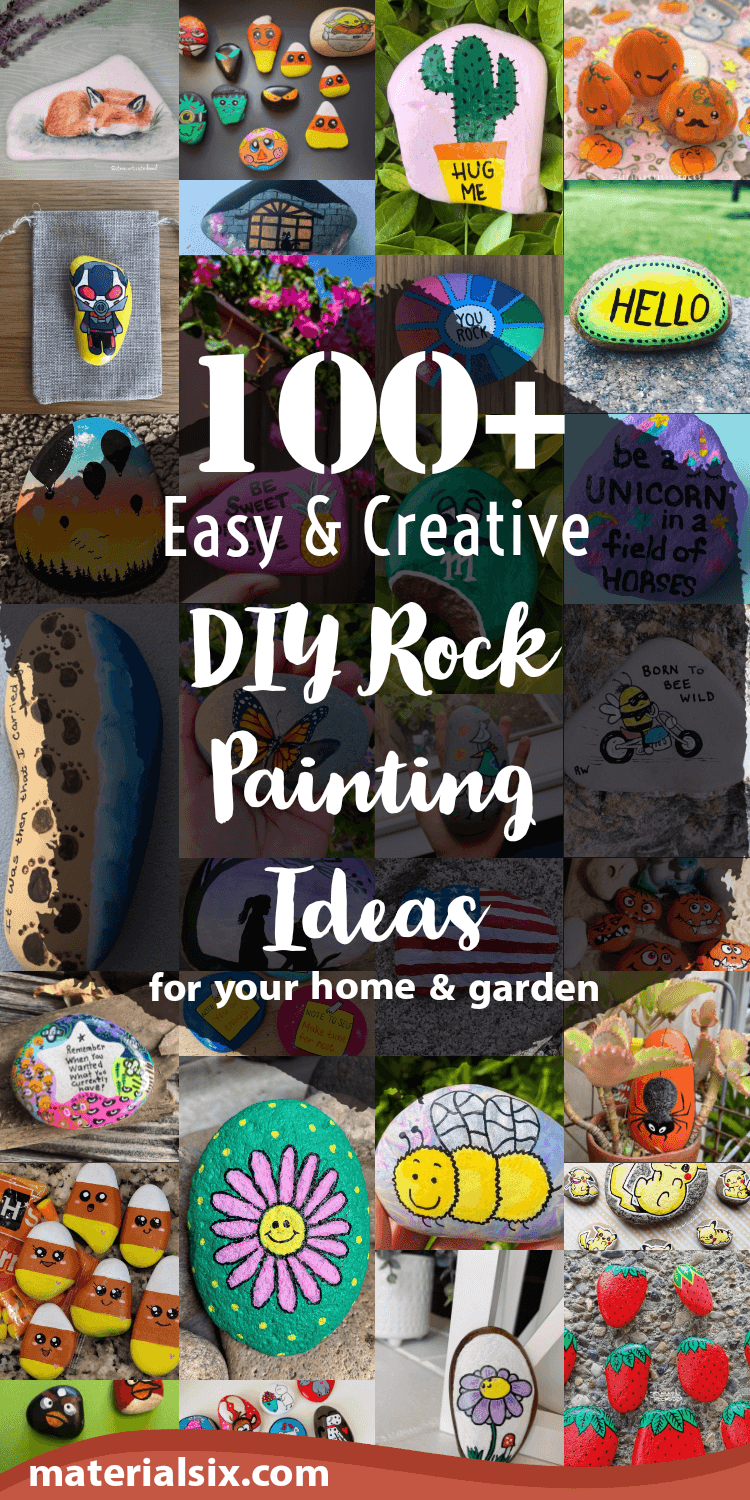 Painted Rock Ideas That You Can Do Yourself Right Now!
If you have no painting experience, you could be overwhelmed by many fascinating rock painting ideas out there that you do not even know how to accomplish.
No worries! Many amazing craft bloggers and YouTubers have put together painted rocks tutorials that are super easy to follow.
So, let us have a read these 100 Rock Painting Ideas (For Kids, Adults, & Everyone in Between) that will blow your mind!
1. Your Childhood Friend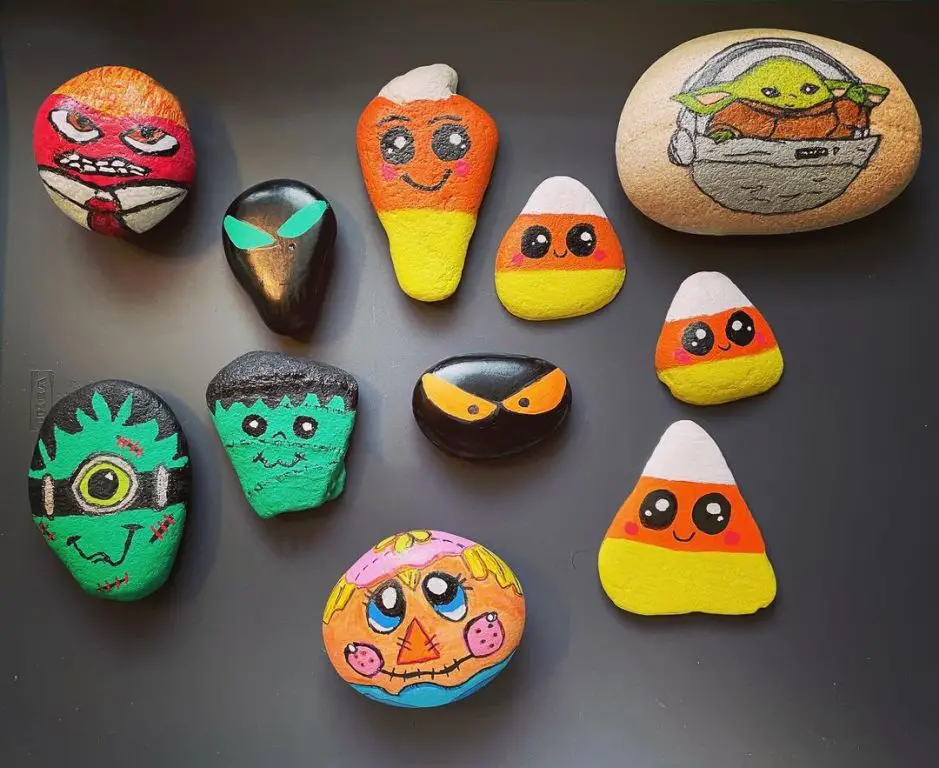 These cute painted rocks are perfect especially for you who have kids.
Therefore, before doing the project, prepare the things you need! Then, start painting your favorite characters on rocks with markers or pens.
Further, to add fun colors to your paintings, apply some acrylic paints on the rocks.
2. Hello Painted Pebble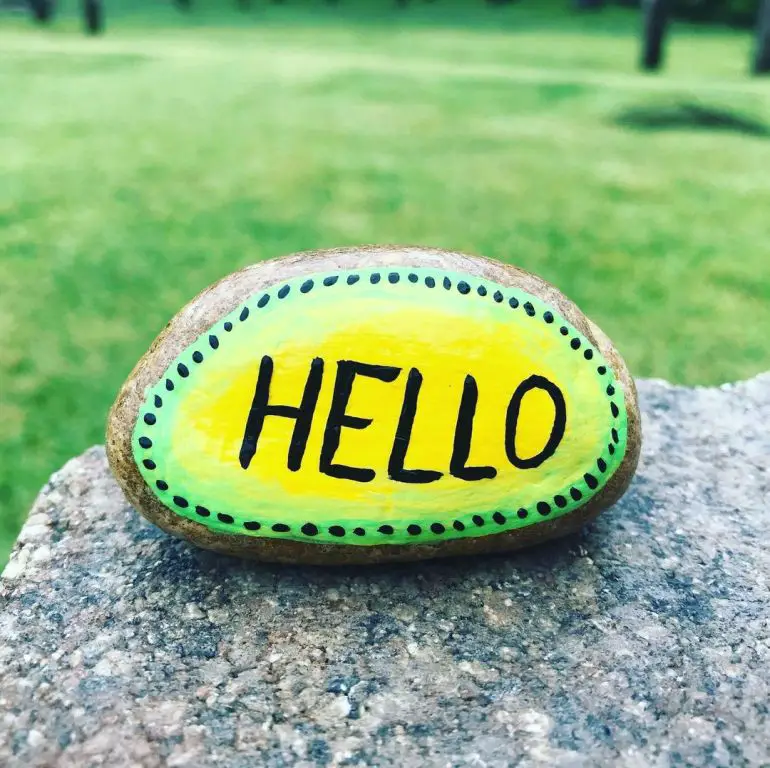 Another unique way to welcome a guest is with this idea. So, paint your stone circular.
Then, give yellow on the inside and green for the edges. Furthermore, add the word "hello" and black dots.
3. Halloween Edition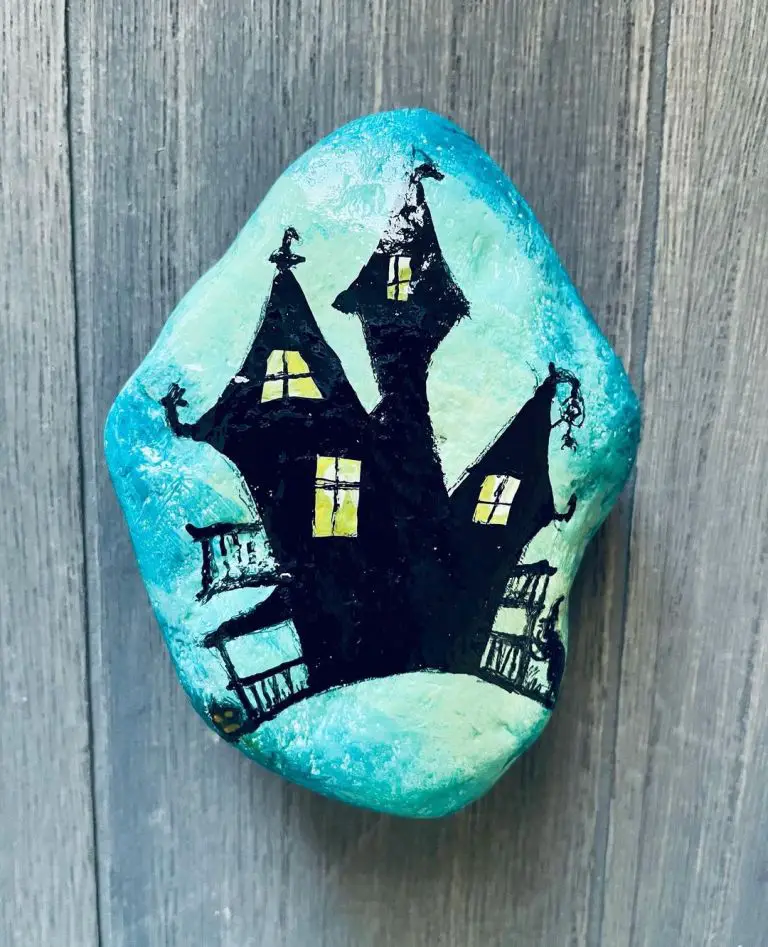 Do you like horror? Hence, get some spooky fun with this Halloween-painted rock!
First of all, clean your rocks. Then, trace your design (if you want to add small detail, we recommend that go with fine tip acrylic markers).
Begin to color and seal your rocks!
4. Pumpkin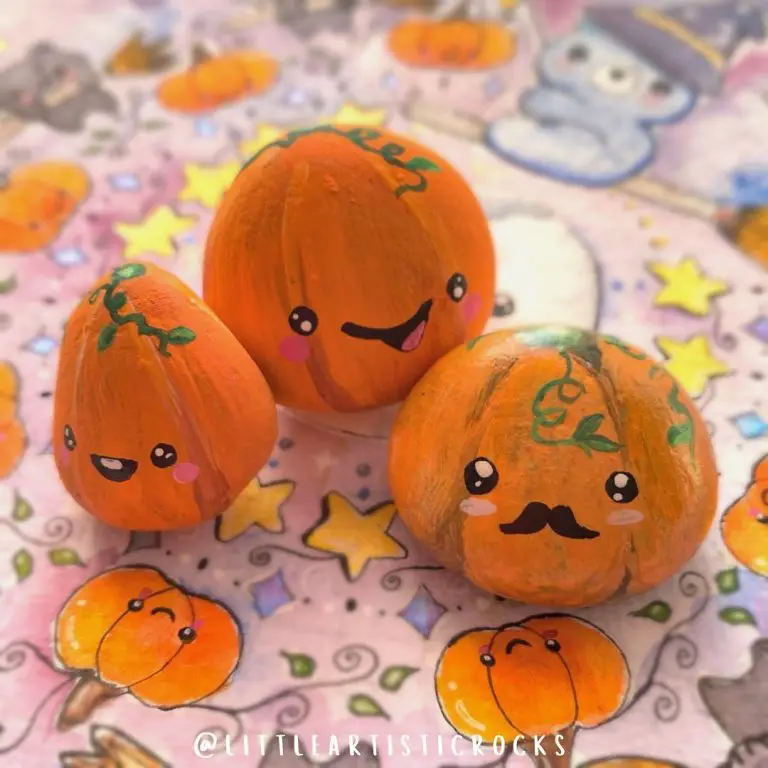 The pumpkin character is a part of the Halloween edition just like the previous one.
Hence, find some round stones then color with orange. Moreover, add eyes to make them look real and mouth wide open for a spooky touch.
5. Pill Character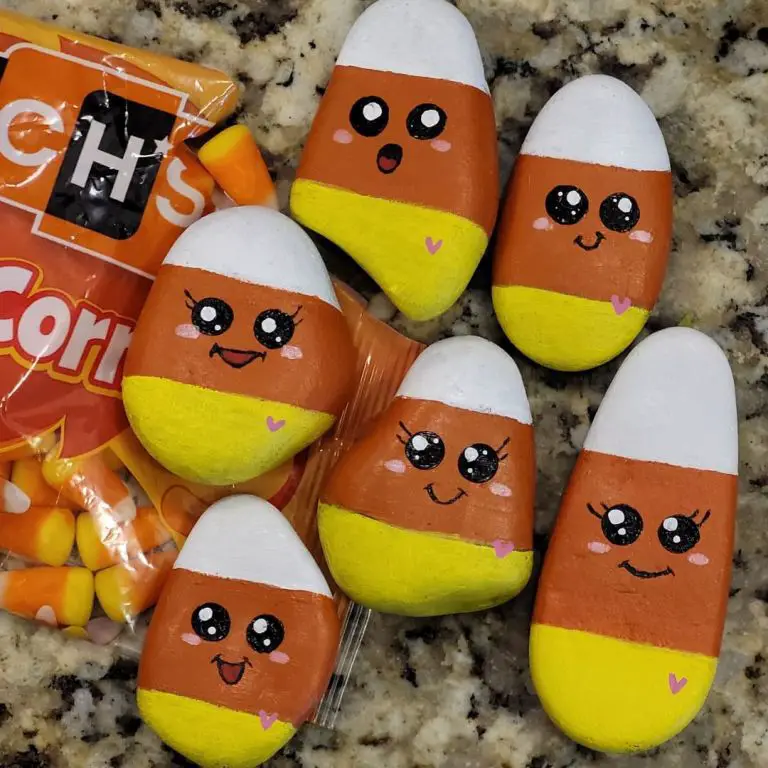 Not everyone likes a challenge, so this simple character design is for you.
Get 3 different colors of paint then create a cute character face design. Also, make them have the same order of color schemes for all stones.
6. Strawberry Painted Rocks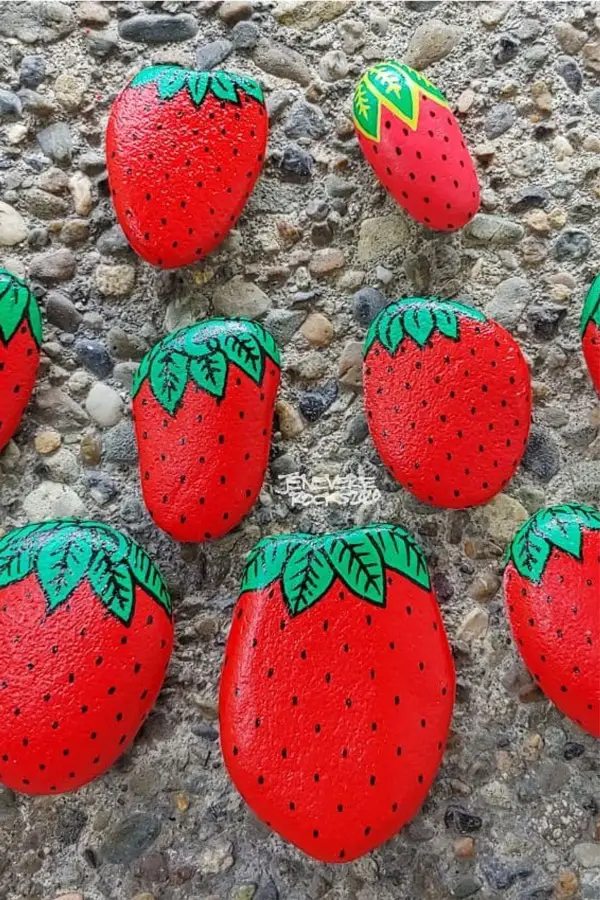 Indeed, to get this strawberry look, you must prepare some flat stones and 3 kinds of color paint.
Well, give red color to the entire surface of the stone using a brush, add leaves and black spots.
7. Beautiful Scenery – Sunset View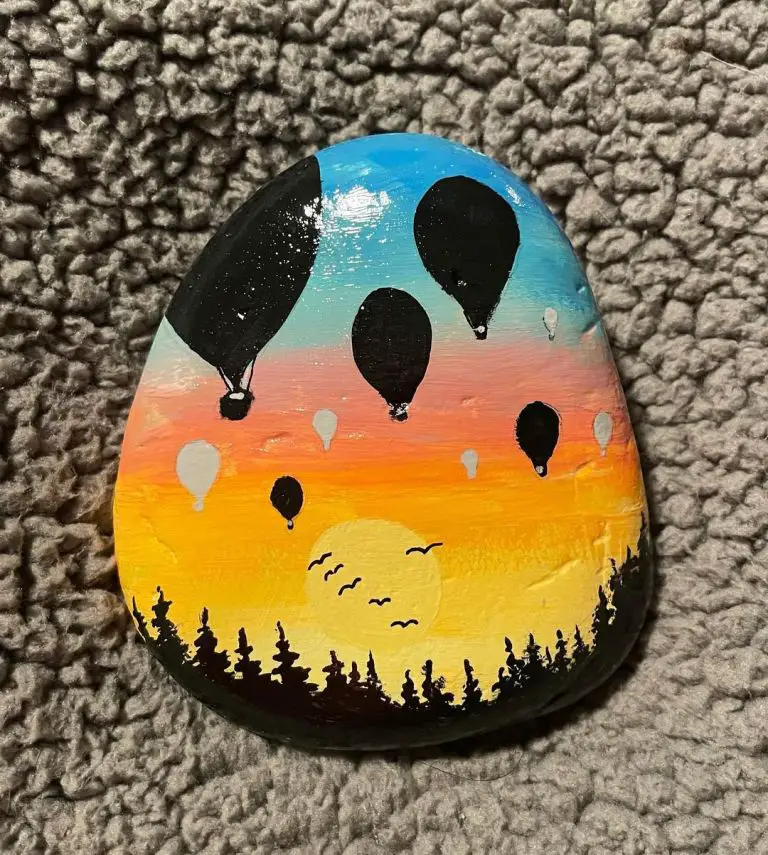 Let us transform a plain stone into a sunset view.
Initially, start with a semicircle for your sun. Then, sketch in sunrise colors: red, dark orange, and yellow.
After that, paint the bottom of the rock with black paint to create soil. Additionally, make some trees, and add some owls.
8. Flower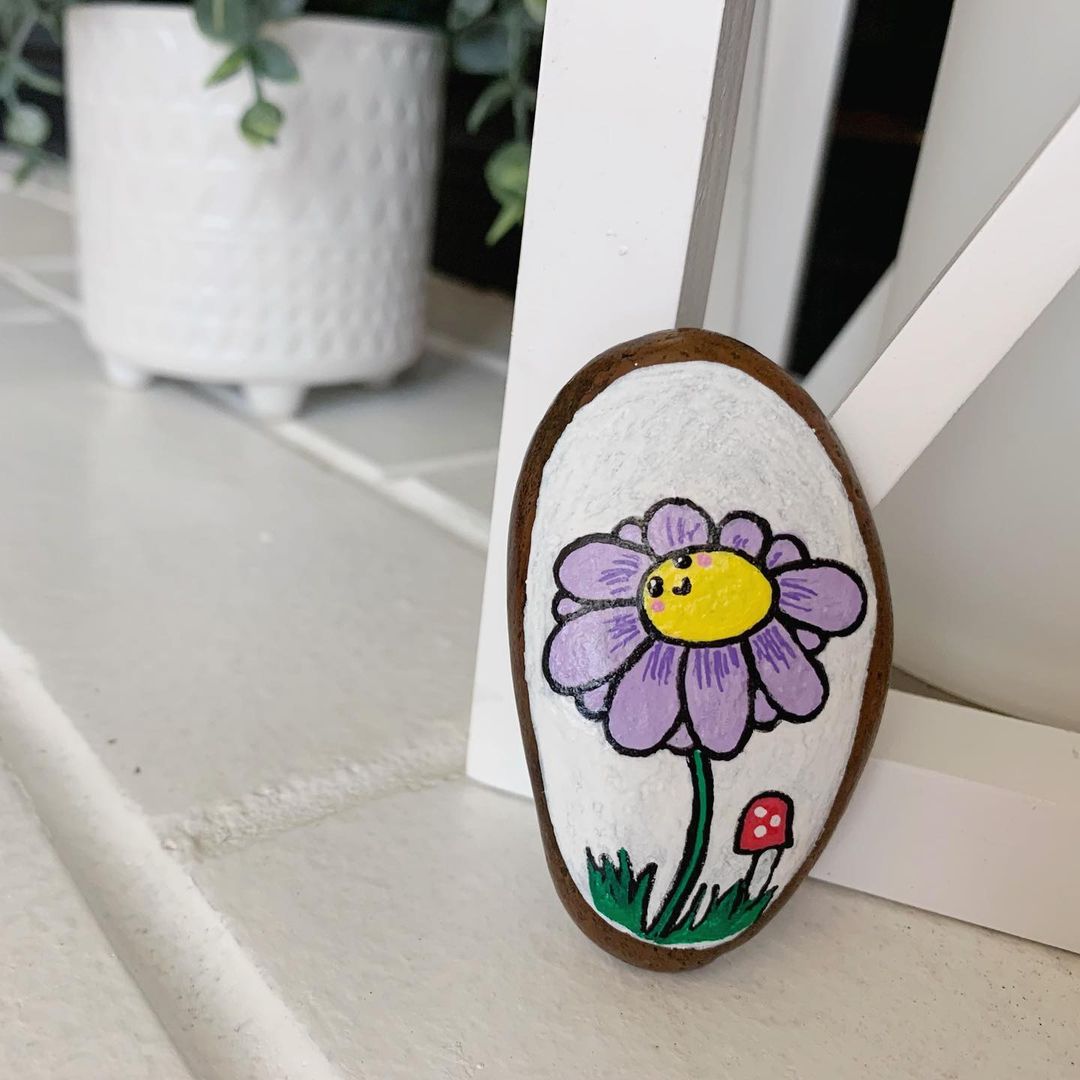 Add a collection of flowers to your garden with this painted rock. Polish the entire stones with white paint.
Then, draw flowers according to your taste.
9. Abstract Pattern – Chinese Look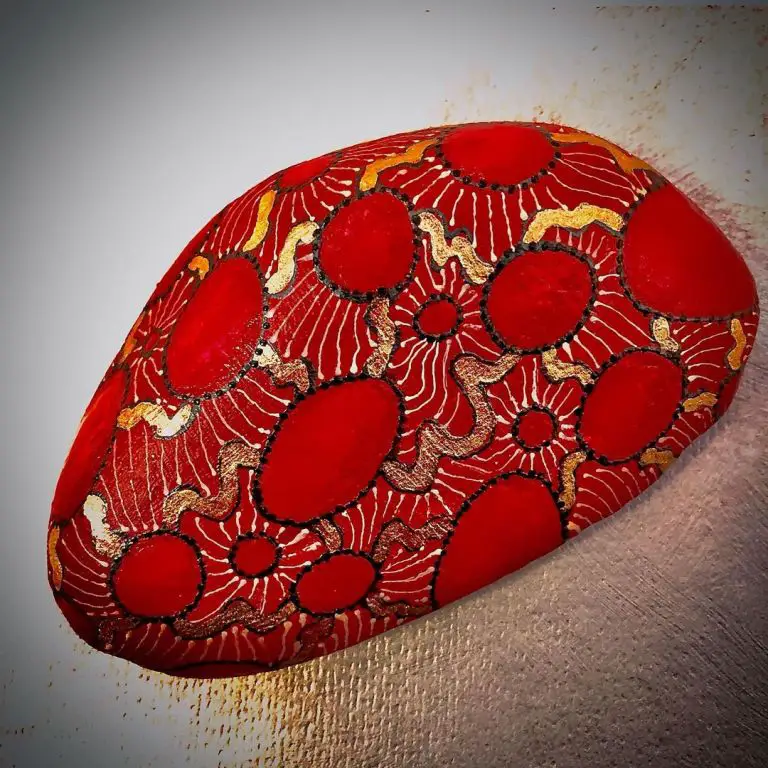 At first glance, this design looks like a Chinese dragon. Likewise, you just need to prepare solid red paint and start making an oval-shaped pattern and dragon's body.
10. Welcome Stone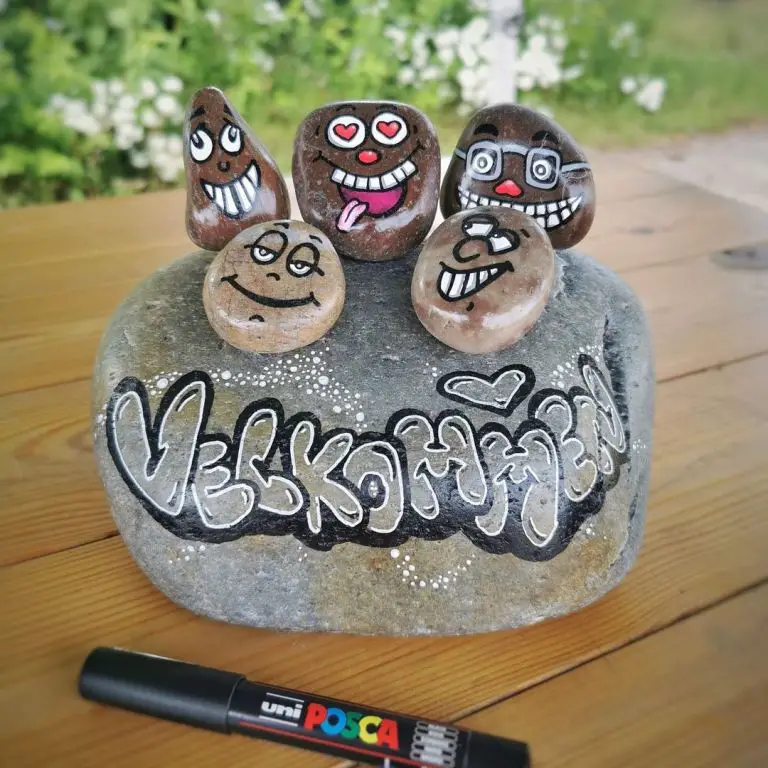 Indeed, this rock painting idea is perfect for decorating your pathway or garden.
Furthermore, to make this painted rock, you simply cut out an inspirational or welcome message and then paint it in the color of your choice.
11. Painted Cat Rock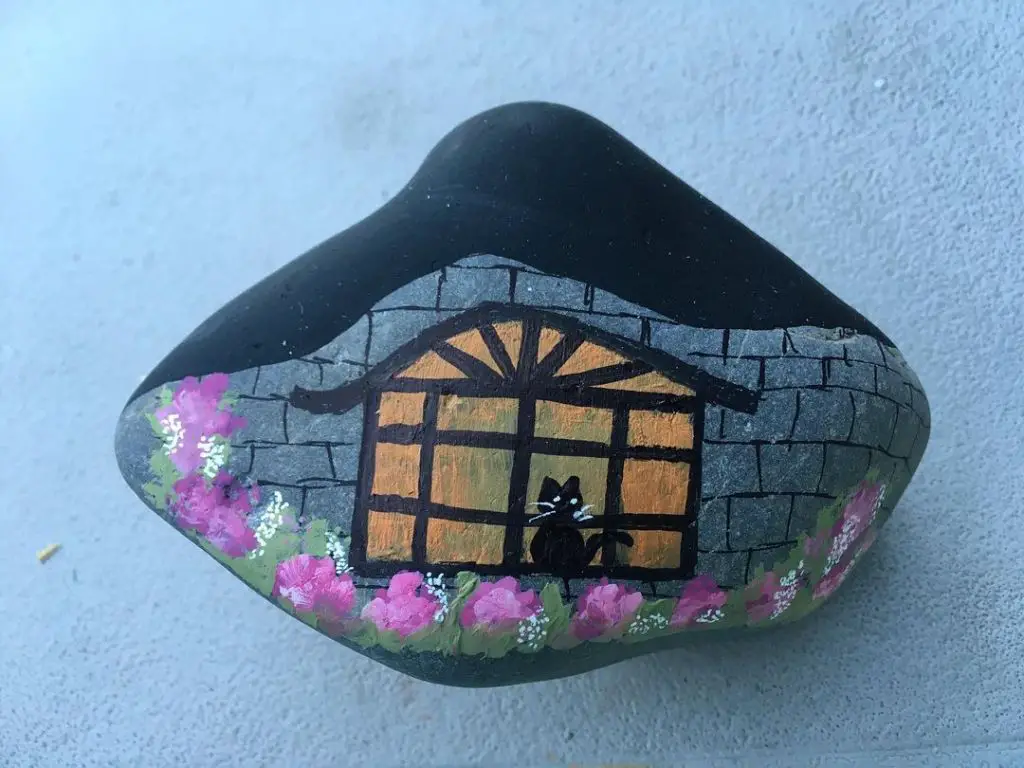 Try to explore your creativity with this starry night touch. Colorful flowers in a lush meadow and a little cat sitting alone staring at the dark night.
12. Favorite Quote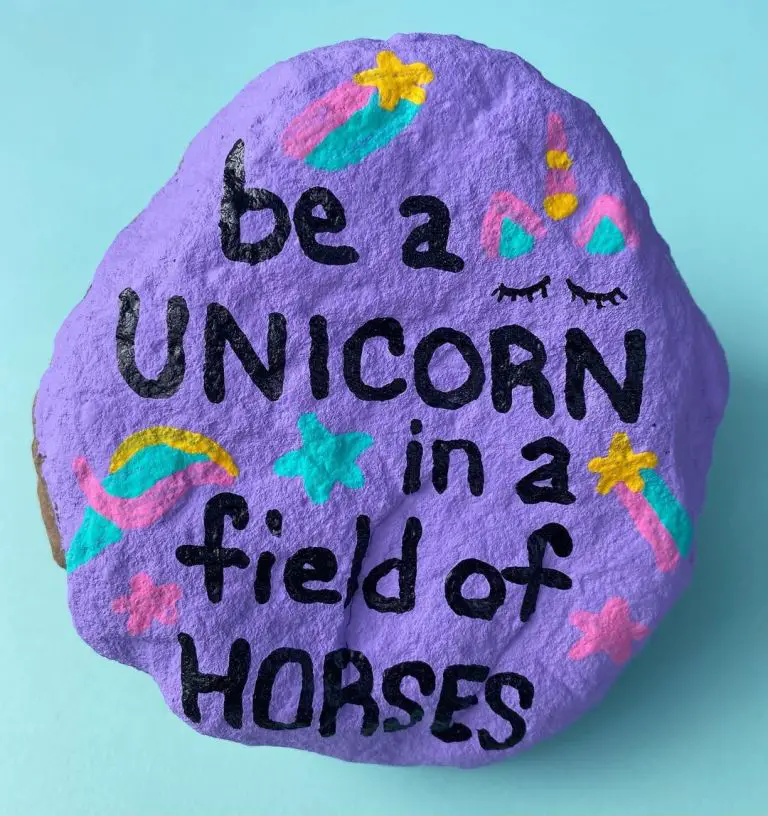 Need an uncommon way to display your favorite reminders?
Thus, go painting your favorite affirmation on the rock with a purple paint pen over colors and use it as your daily inspiration.
13. A Set of Pikachu Characters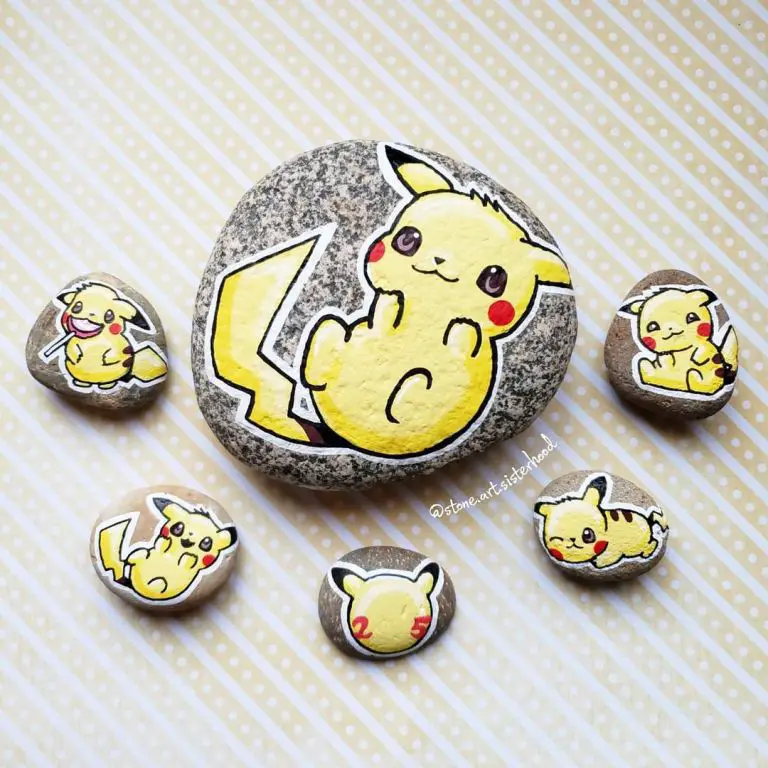 Here is to start: make the body of the Pikachu solid yellow. Draw on pointy ears, a small triangular nose, and mouth, two big dot eyes.
Fill the ears, nose, and eyes with black. Meanwhile, paint the cheeks a little rosy.
14. The Stone that Traces Memories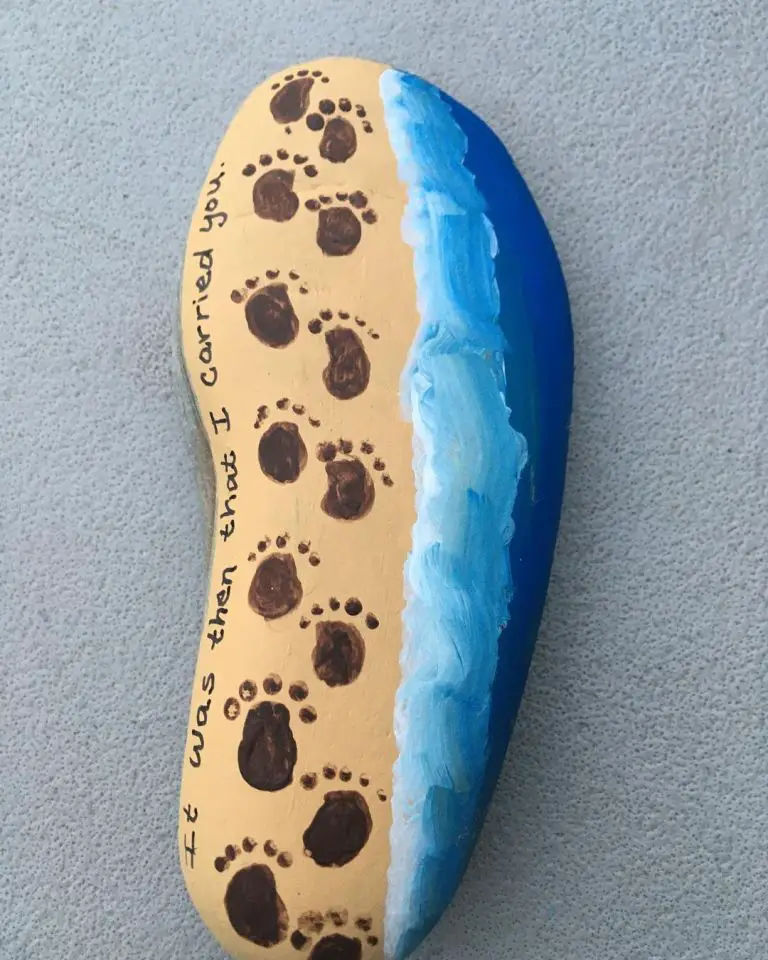 To make this wave effect, first, go with the sky. Start to layer white and blue from the horizontal direction.
Then, add footprints on the edge.
15. Speech Stone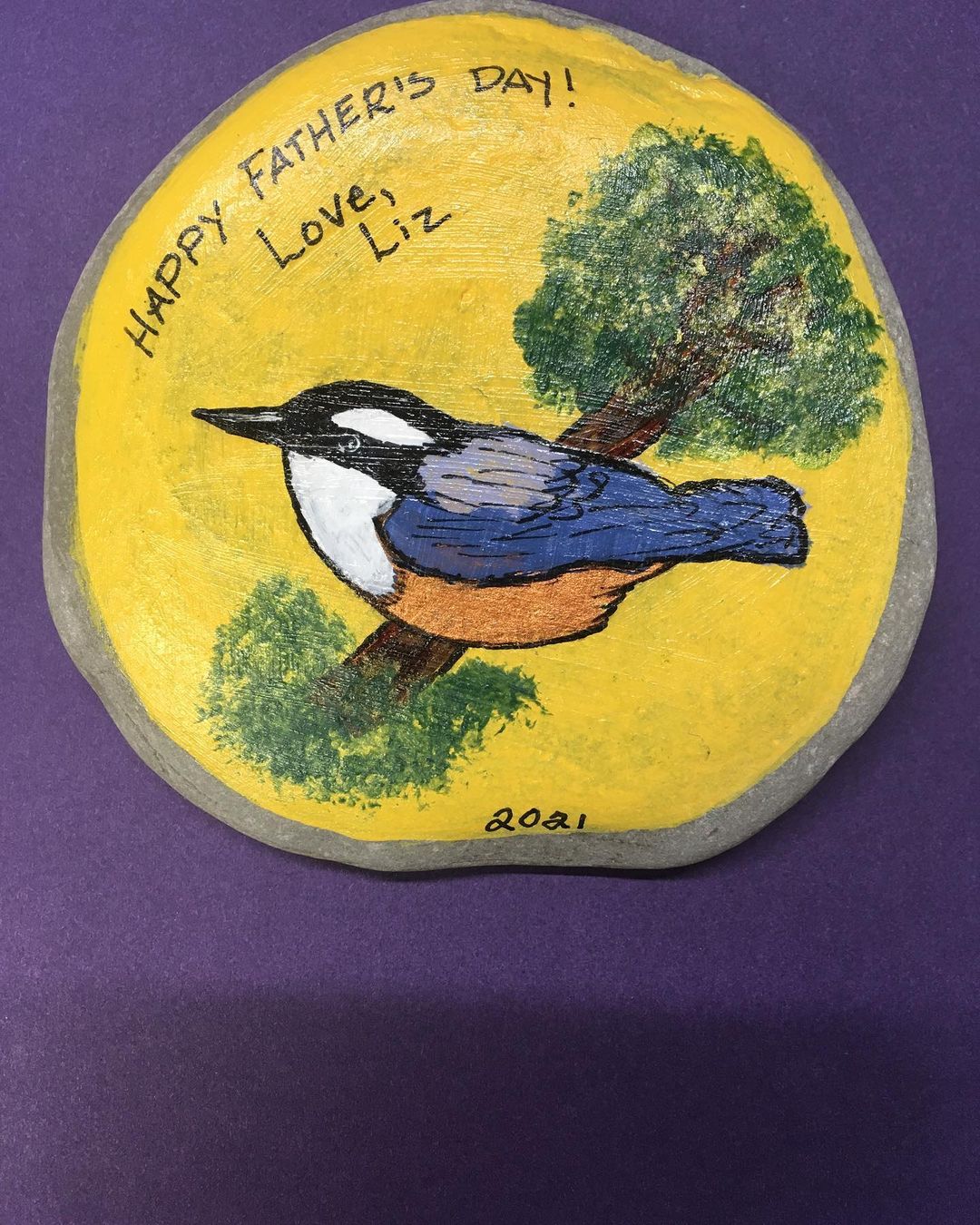 Painting stones and making them as a substitute for greeting cards is also a unique thing.
Thus, the recipient may immediately discard ordinary greeting cards, but it is different if your greeting card is worth enough as a display.
Find a wide and flat stone, write your words along with exciting pictures.
16. Campground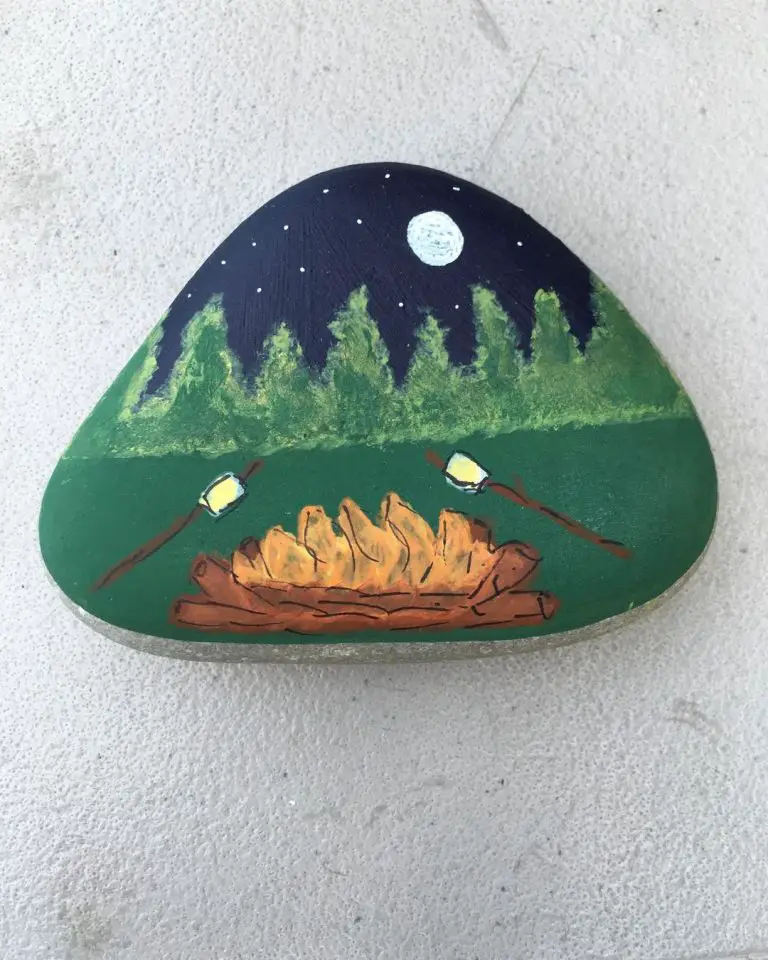 This camping idea brings a good chance to explore the astonishing rock world and need some much time to paint.
So, get your rocks ready. Then, draw the camp vibes. After that, add the final touches.
17. Stone for Self-expression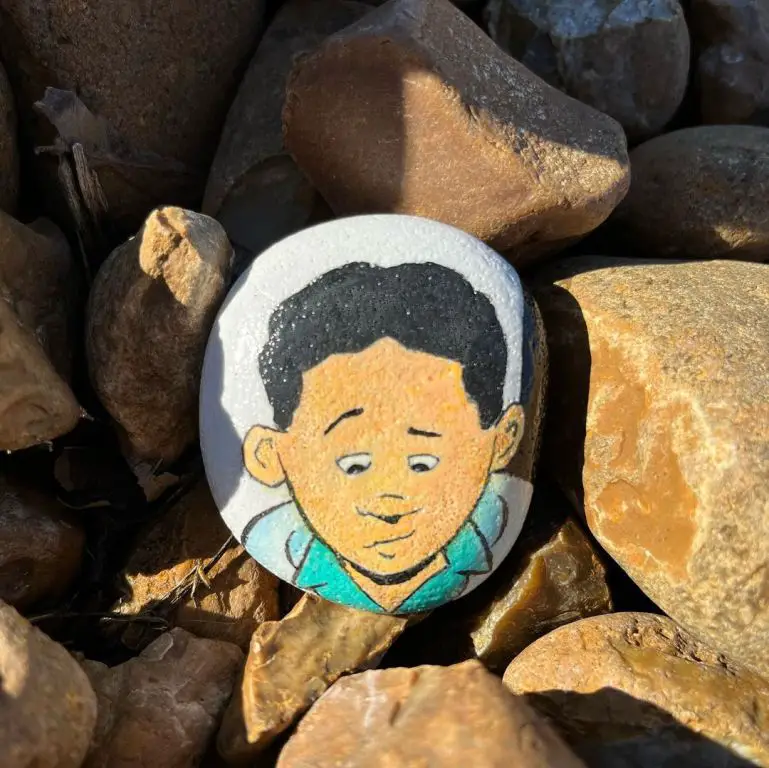 There are many ways to express your face, including this painting stone.
Start by drawing your favorite expression or you can channel your emotions into stone.
Furthermore, this is more useful than harming the people around.
18. Calming Rock Messages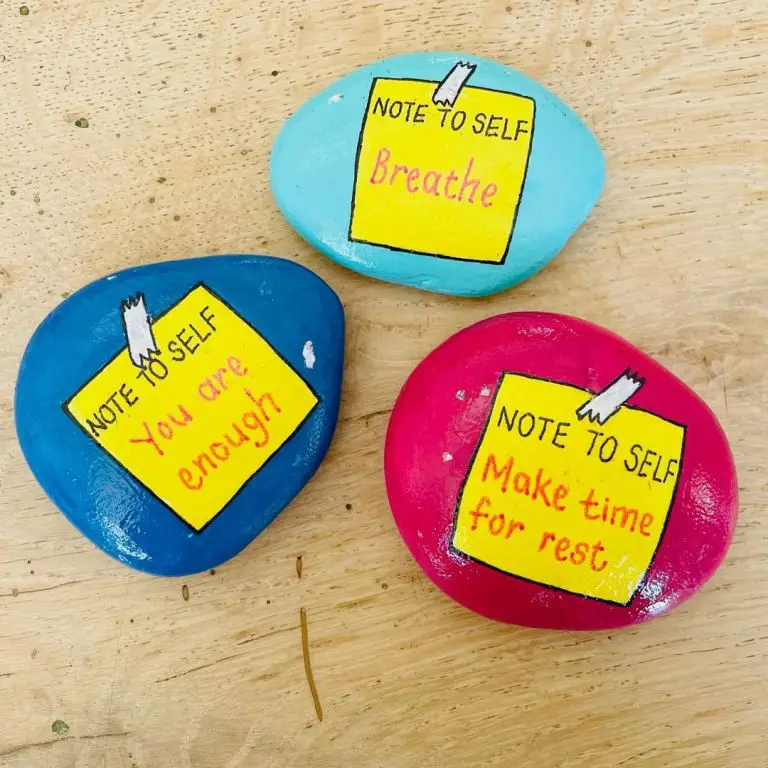 It is also a good idea to have a rock as a note or reminder to yourself.
Therefore, color the stone with one color. Then, draw a square resembling a paper drawing, as if it were in the form of a note affixed to the rock.
Furthermore, write small letters to yourself that can motivate you.
19. Cloud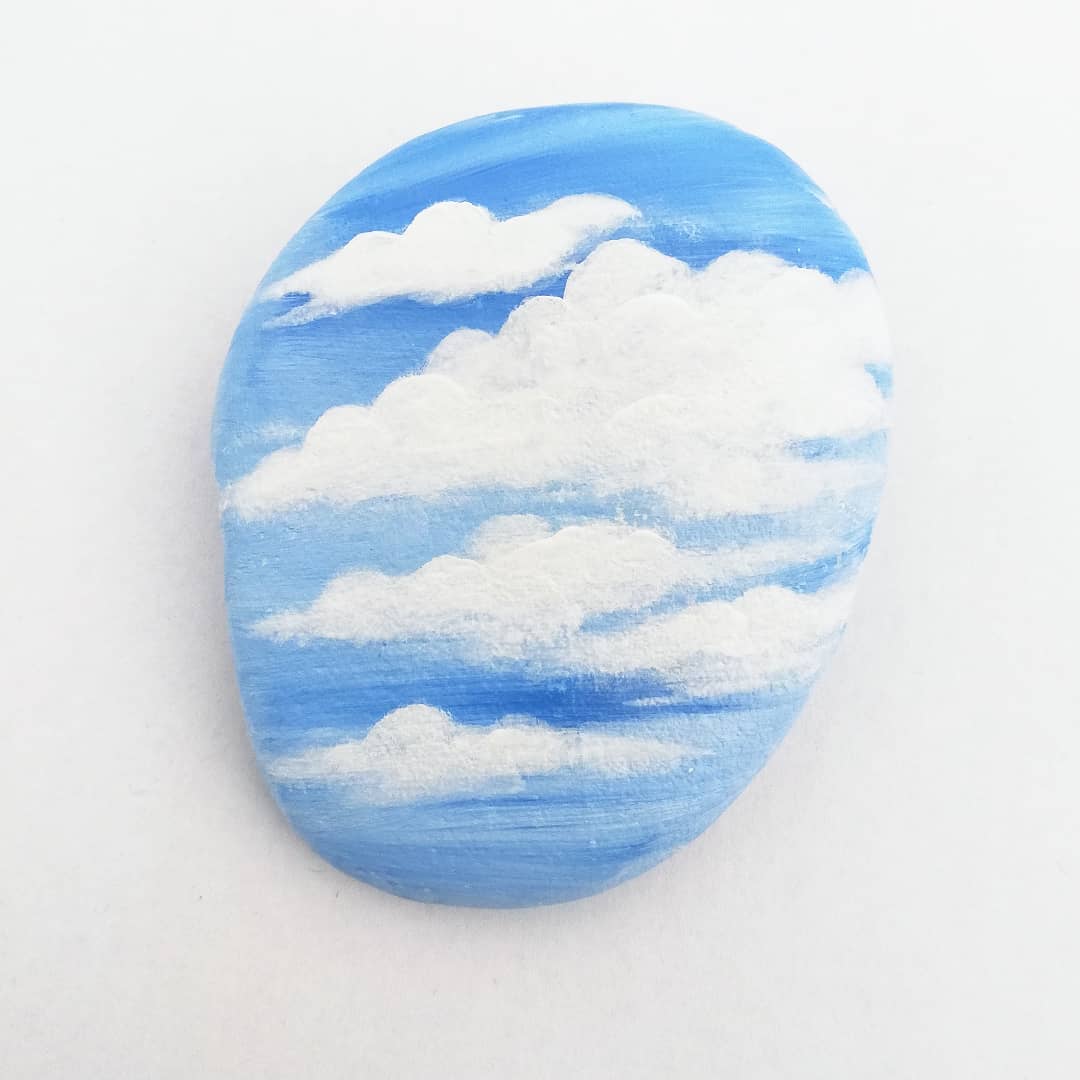 Clouds are one of the most beautiful things to paint. Besides, it looks simple with bright white and blue colors, but it is very calming when you look at it.
Further, make a lot of rocks with these clouds. Then, forming a group of clouds must be fascinating.
Follow these 3 simple steps: paint the sky, draw the base shape of the clouds then paint the brighter parts of the clouds.
20. A Set of Colorful Stones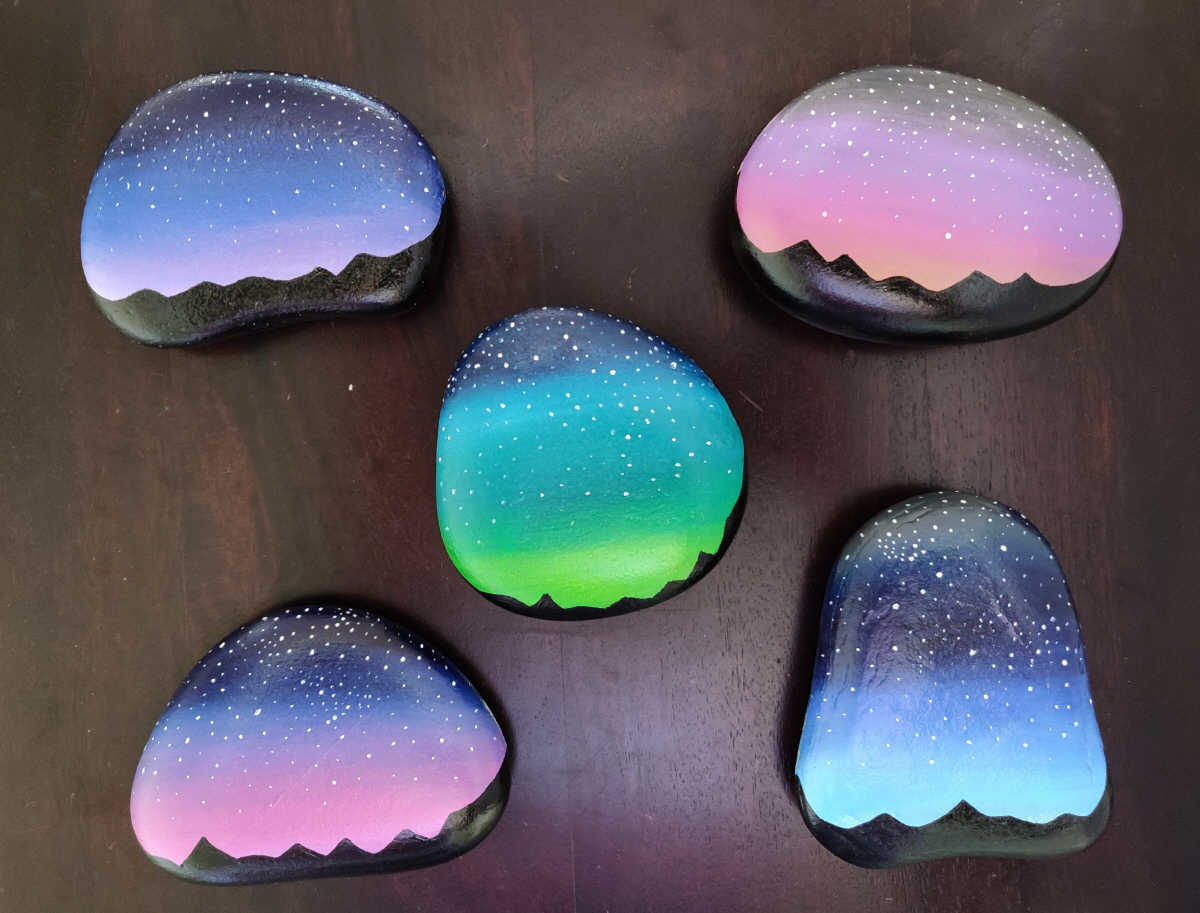 If you have five stones that are almost the same size, make a set of painting rocks.
Likewise, paint one with a meaningful word. Then, color the other stones with simple motifs such as lines, dots, or flowers.
Additionally, use lots of bright colors.
21. You Rock!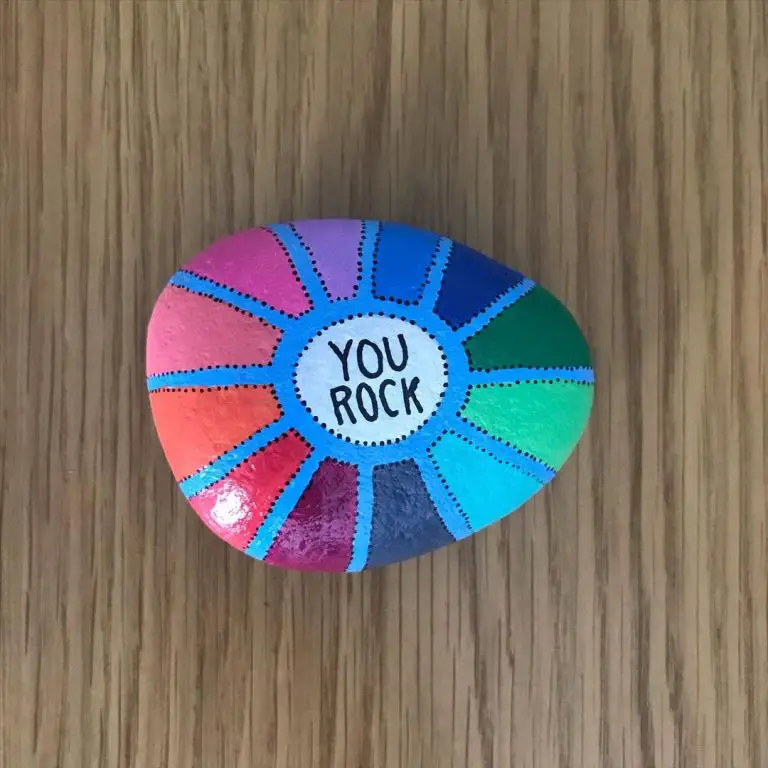 Writing the sentence "you rock!"  on a "rock" is a funny cheer.
After that, you can decorate the surrounding of the text with colors that vary but blend in with each other or colors that are available in one color palette.
22. Mold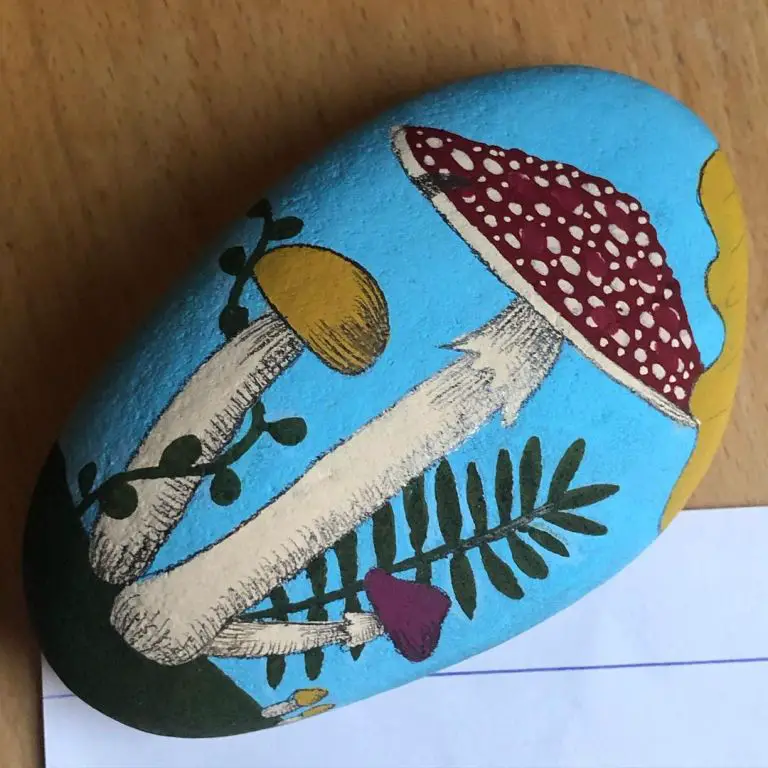 You can use a stencil to make this trio of mushrooms on green grass.
Stenciling on stone can be hard due to the uneven surface, so you will need to paint a little to get the common shape of the design.
Once you have erased the stencil, you can come back with the paint marker and brush to draw details.
23. Superhero painting stone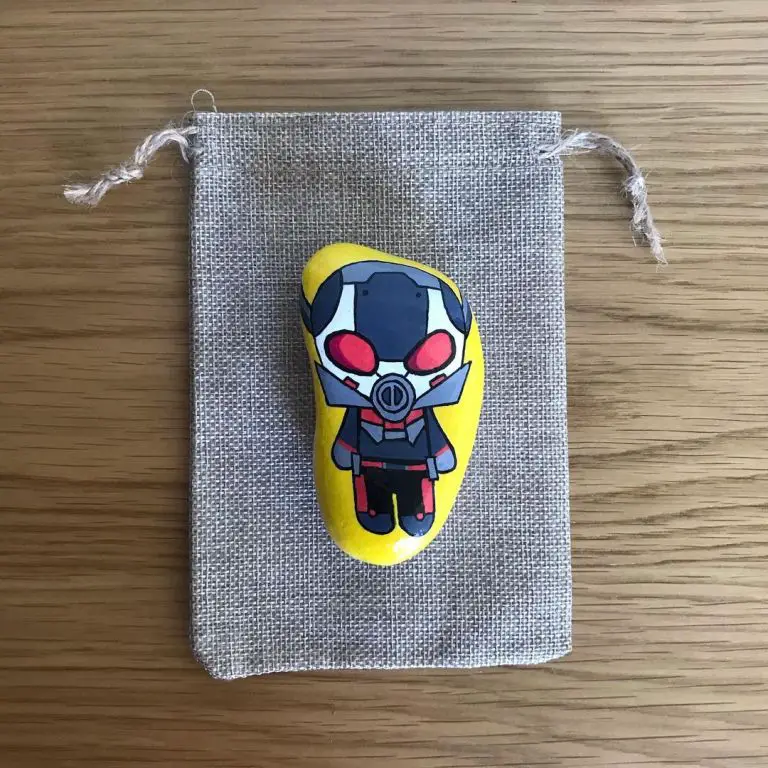 Instead of buying expensive toys out there, try this idea by drawing kids' favorite superheroes.
Moreover, this idea is brilliant and saves money.
24. Cute quotes & illustrations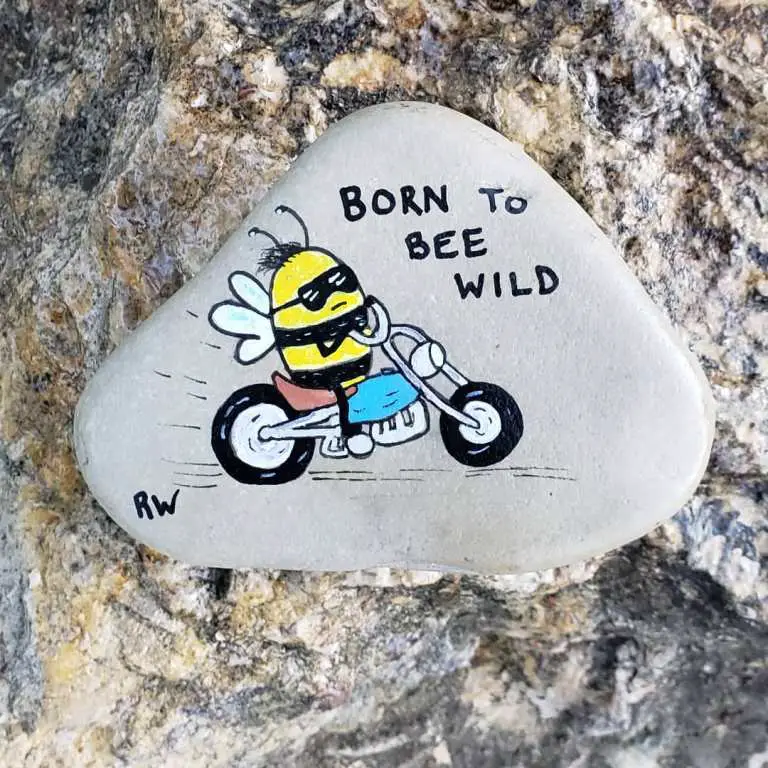 With the addition of an illustration of a bee riding a motorbike, your favorite quote is funny to read.
Cover the whole surface with grey. After that, allow it to dry. Next, continue to draw the rest designs.
25. Christmas Edition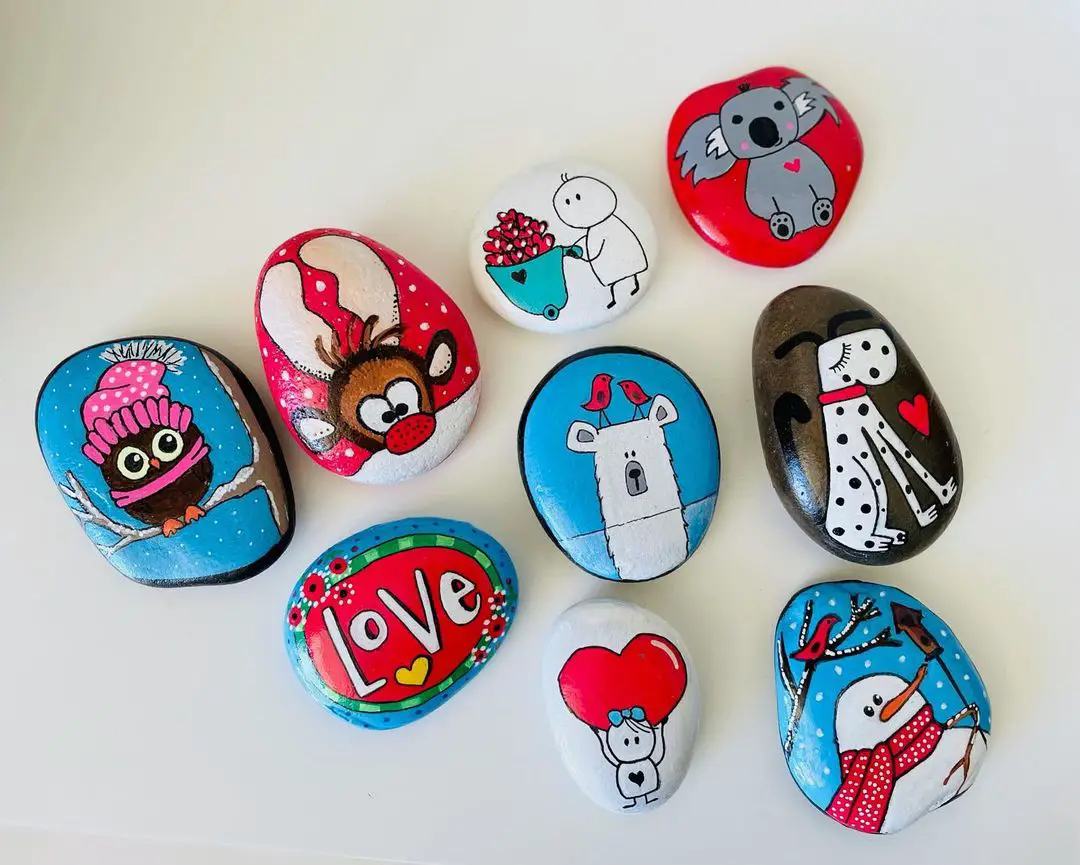 To enliven your Christmas party, try to incorporate this painting stone idea into your decorations.
Furthermore, collect all the characters related to Christmas Day then start decorating them one by one.
26. A stone that can tell a story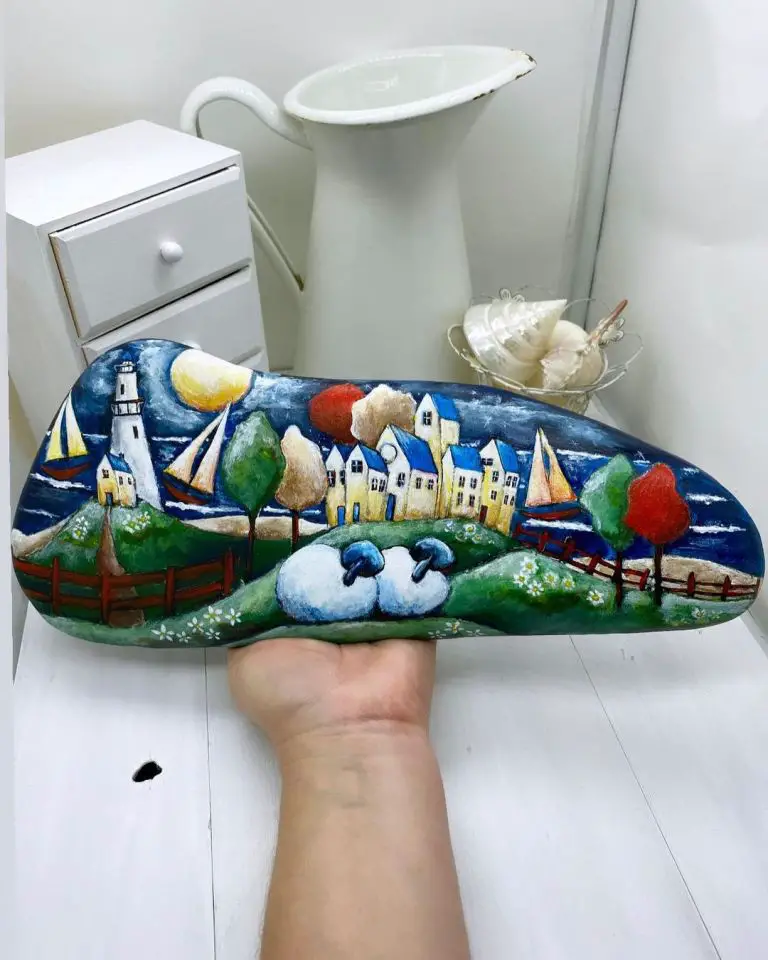 To make something like this, you need a stone that is large and wide.  Furthermore, this is necessary to paint more pictures and details.
So, the resulting story can be more complex.
Moreover, please give it a title, then display the stone with a stand to make it look luxurious.  If you want, you can serialize the story by creating a painting like this again.
27. Angry Bird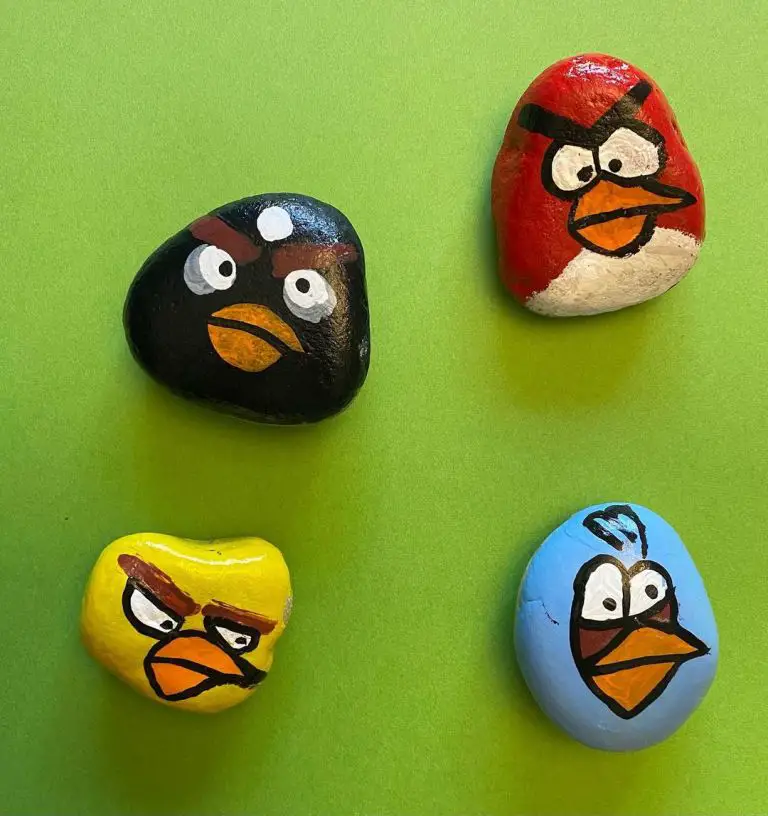 Another idea to please your children is asking them to train their creativity by drawing their favorite cartoon on the rocks.
First, paint the rocks red, blue, etc. Sketch each bird's face. Then, take black paint to emphasize any lines.
28. Cottage by the river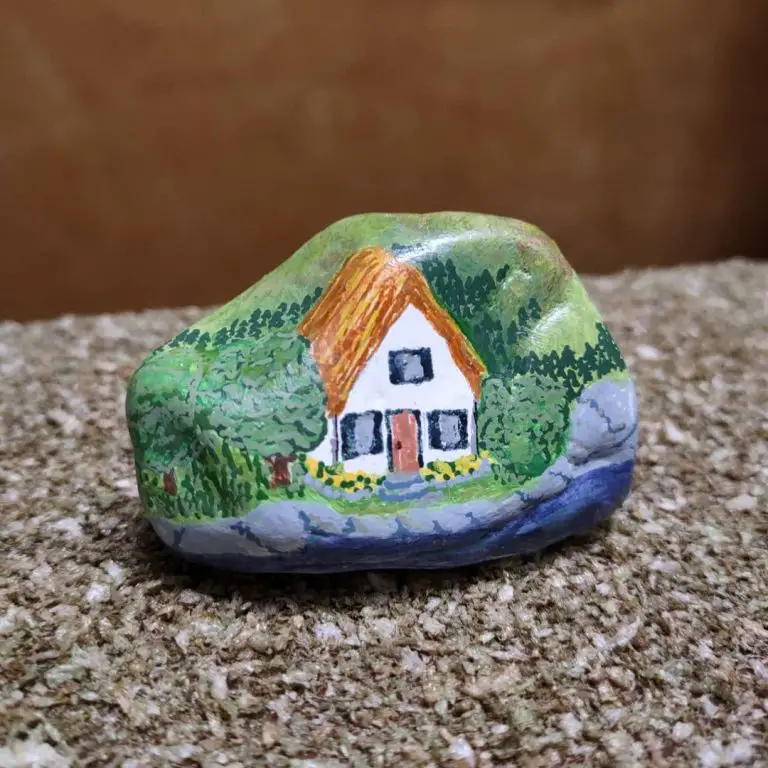 Painting a cottage on the bank of a river and surrounded by shady trees will bring peace to the viewer.
Likewise, sketch the house, build some trees, draw rivers then color them one by one.
29. Painting with a touch of watercolor style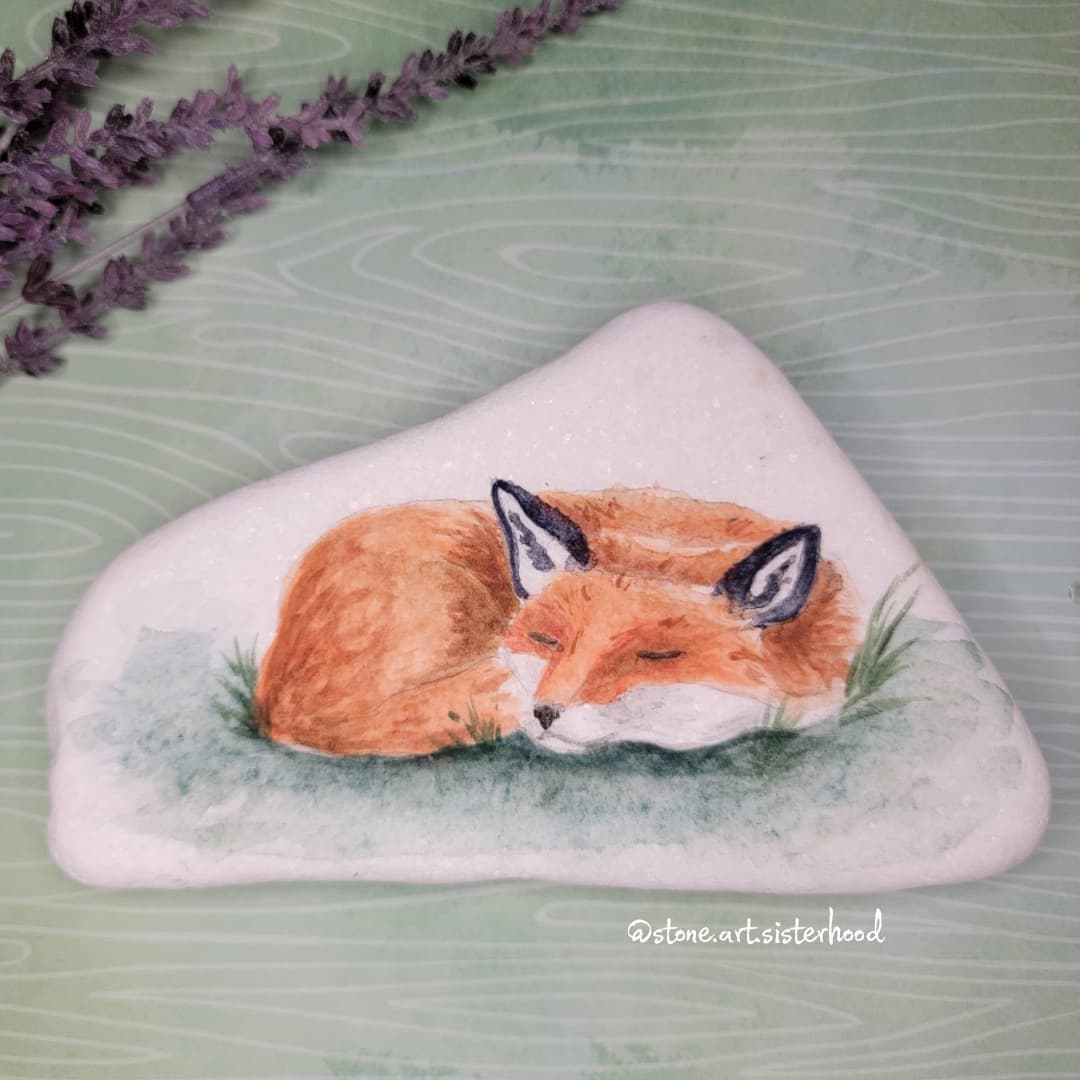 The results of painting with watercolors have their characteristics, namely, brush strokes and soft colors.
To paint stones with watercolors is impossible, but it is not impossible to make painted stones with a touch of the image like using watercolors.
30. Wise motivational quotes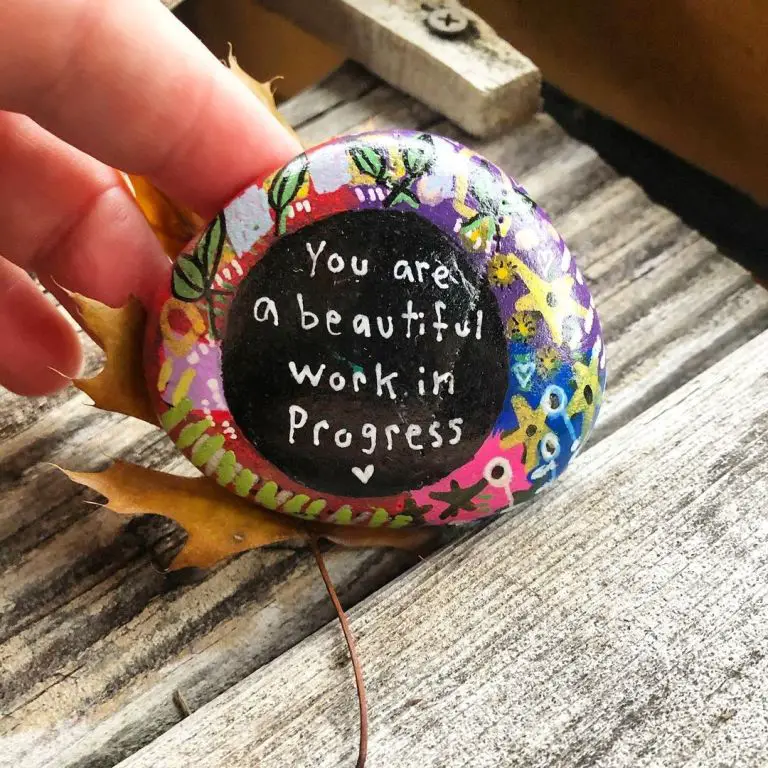 Making a wise motivational quote as a decoration is never wrong. Moreover, the section is attractive, like painting it on a rock.
So, paint the center of the stone a color that contrasts with your selection.  Then, decorate the outside of the stone with the ornaments you like.
31. Cute Cat Rock Painting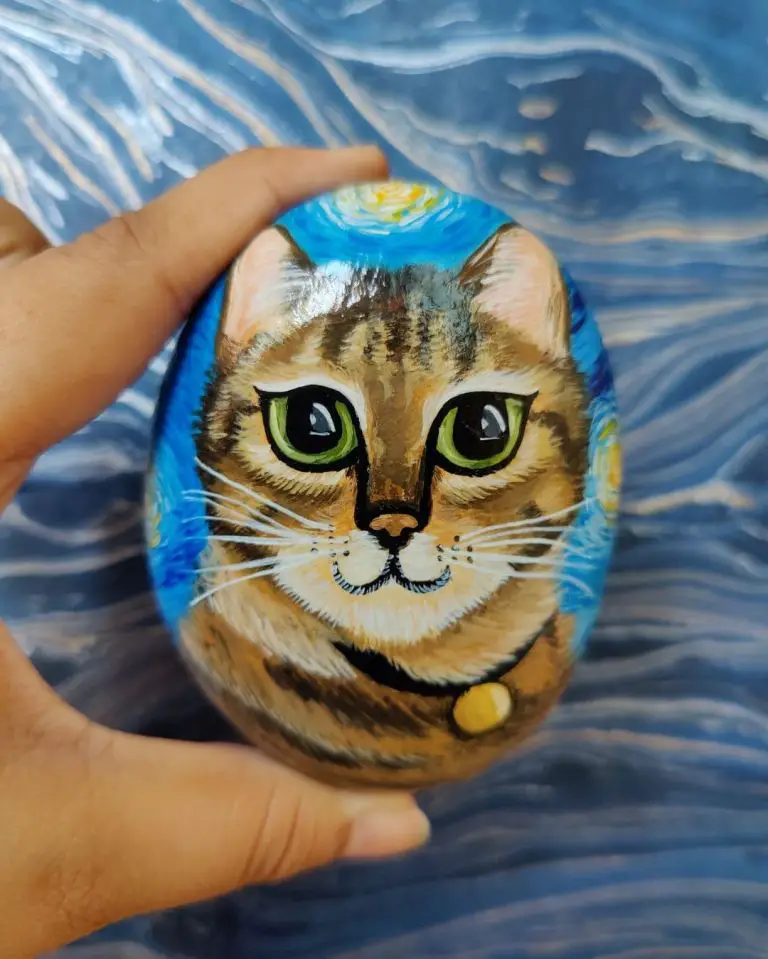 Every pet has a special place in the hearts of its owners. Also, it is the same as the cat in this painting.
Likewise, the owner painted a vivid image of this cat on a rock to remind his late pet.  In addition, the background of the sky full of stars makes it look shiny.
32. Expression of love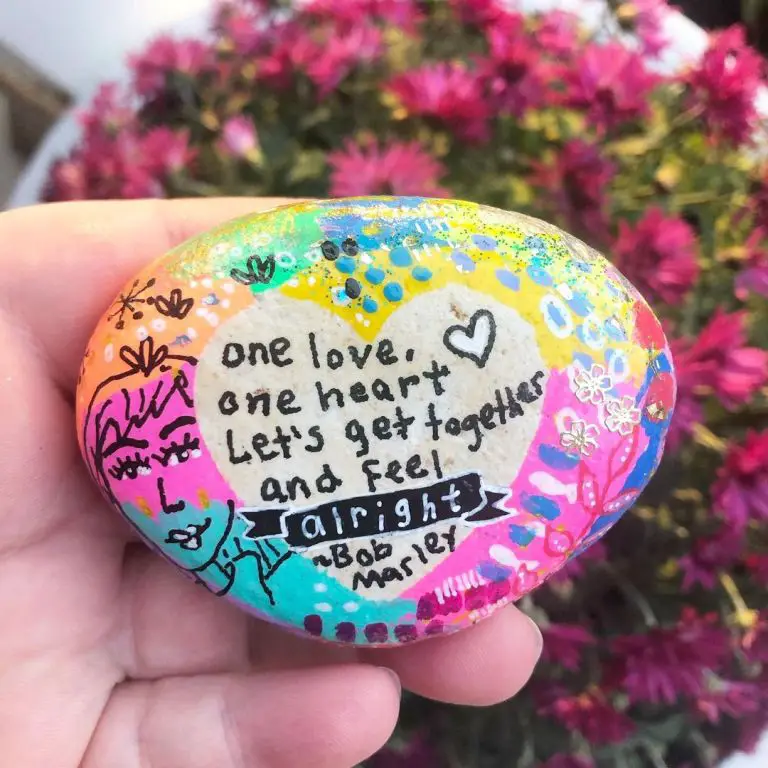 You can also make a painting stone into an expression of love.  So, write down how you feel, or if you are confused, use the lyrics to your favorite romantic song.
Further, decorate with pictures of hearts and images of people you care about.  After that, give the painting stone to him or keep it in a meaningful place for you and your partner.
33. Reminder to always be grateful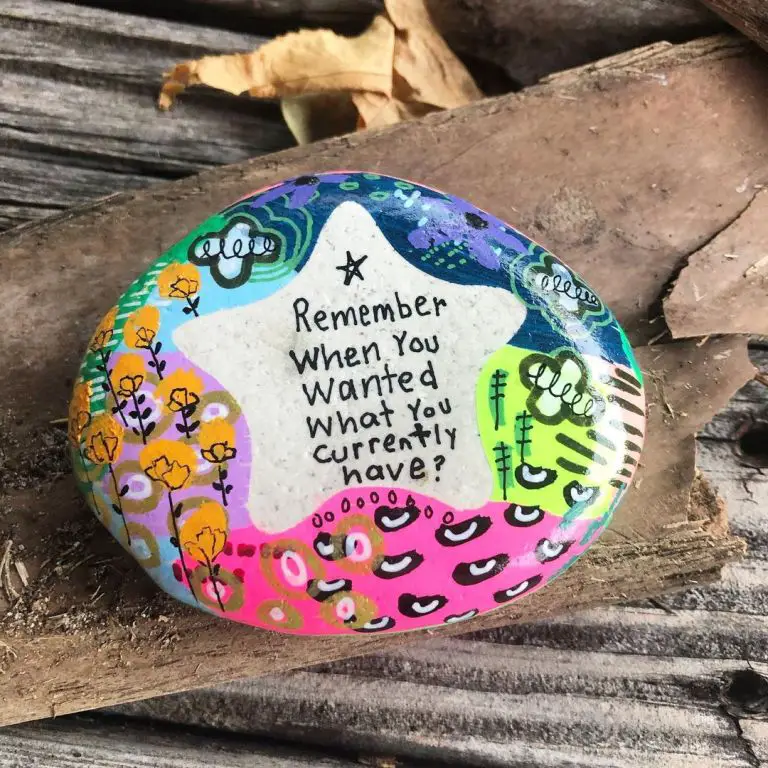 Please make a picture of a star with a bright color, then write a sentence that will always remind you to be grateful for it.
Additionally, decorate the area around the lead with an abstract image or whatever you think is good.
Indeed, this stone is very suitable to be placed as a room decoration. Therefore, you always remember to be grateful before going to bed and ending the day.
34. Silhouette Image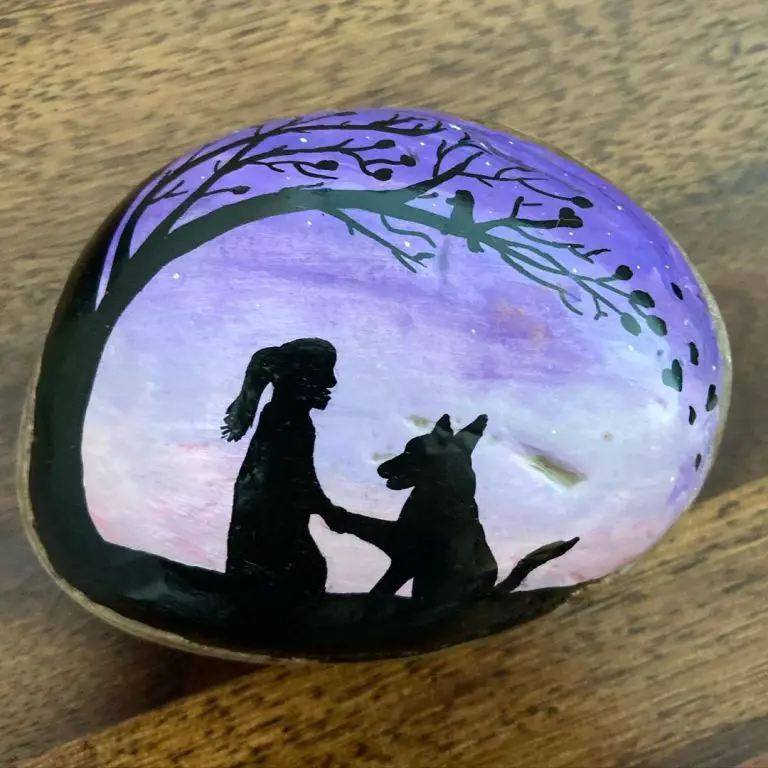 Prepare all the supplies and tools you probably need.
Now let us start to apply the paints over the stone's surface. Besides, draw the silhouette tree on the left.
Furthermore, make more details for the sky then add a girl and her dog.
35. Insects in flower pots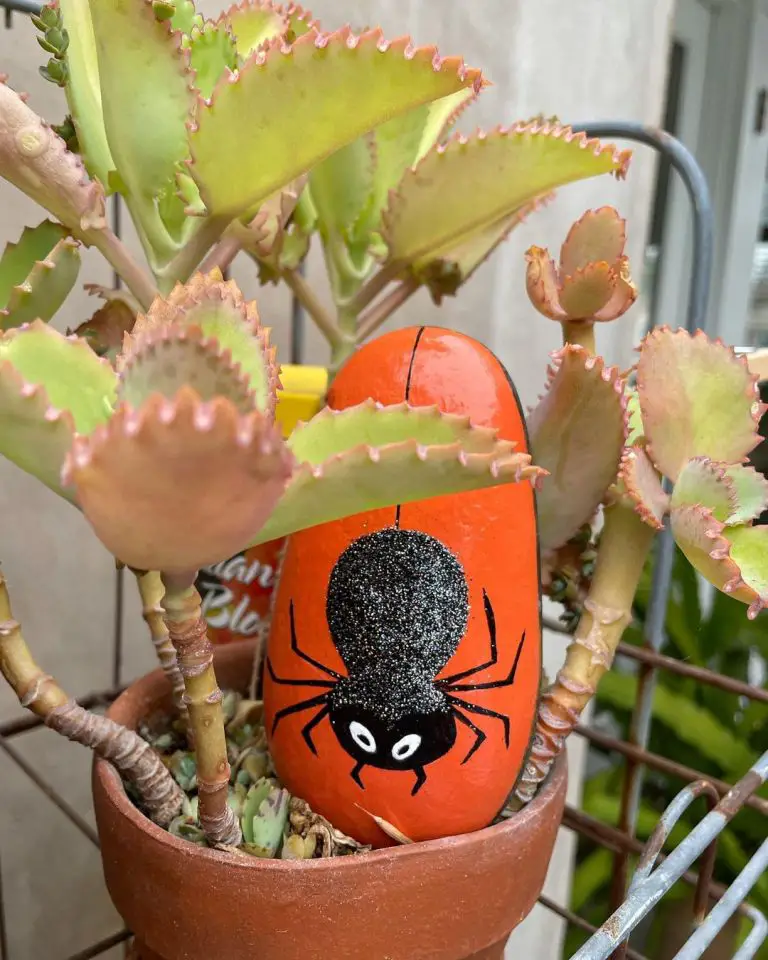 You can paint different insects on stones that are just the right size to place in your flower pot.  For example, please take a picture of a spider descending using its web.
Moreover, from a distance or for the uninitiated, this insect-inspired stone is sure to be an element of surprise.
36. Spiderman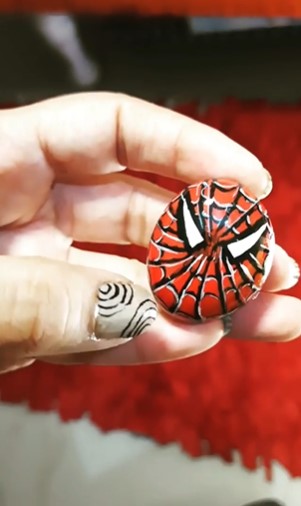 Decorating small stones by turning them into the heads of your favorite characters can be an option. For instance, this one is Spiderman's head.
Because of using small stones, it is also possible to make a collection of heads of all superheroes made by Marvel.
Likewise, give red as the base color then draw the lines like the Spiderman character with a pen. Finish the complete steps!
37. Creepy pumpkin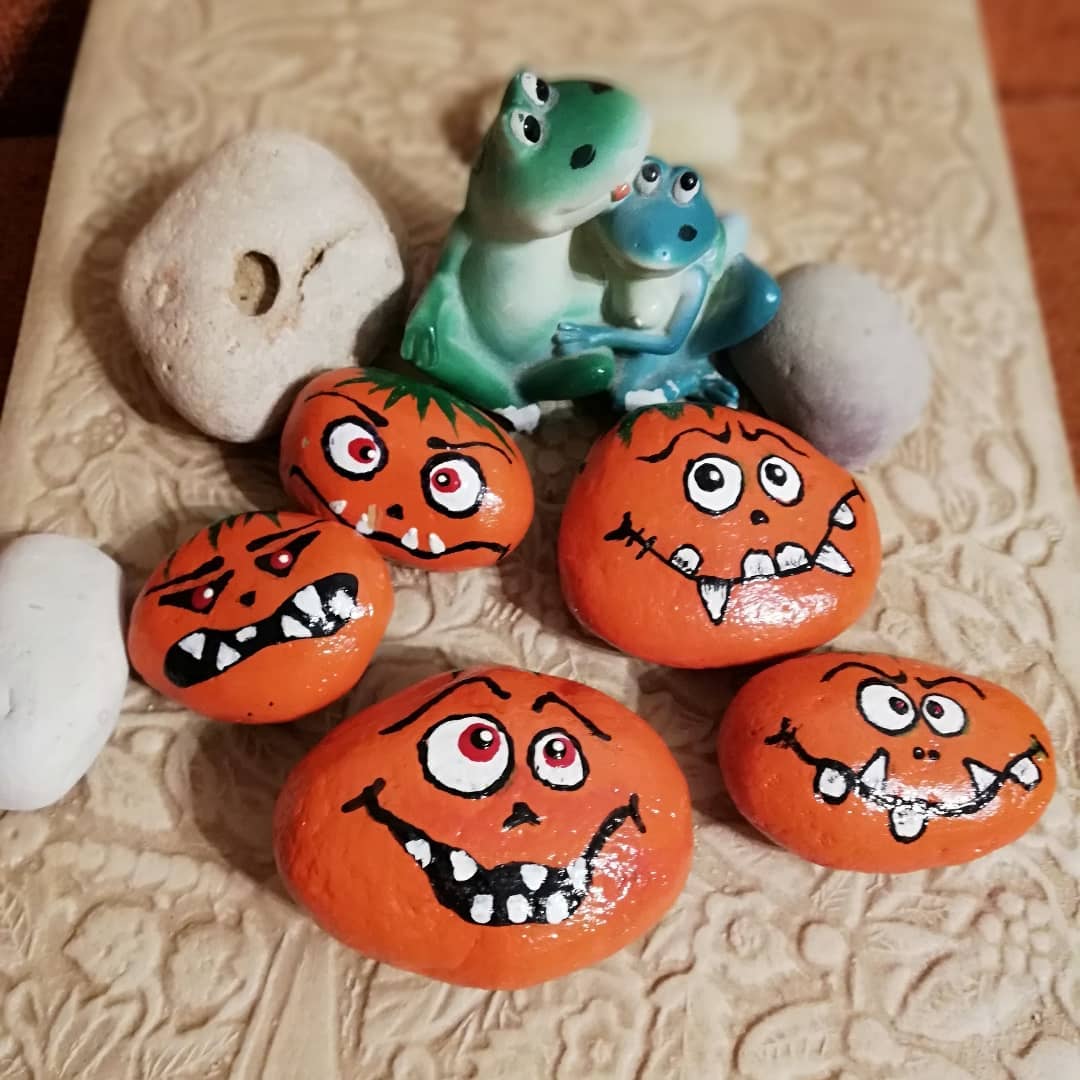 Pumpkin is never out of time. Thereupon, if you want to make a lot of pumpkin rock painted, go with spray orange paint instead.
Before drawing the curved lines, let the paint dry. After that, add a green stem and make faces using black paint.
38. Cactus Painted Pebble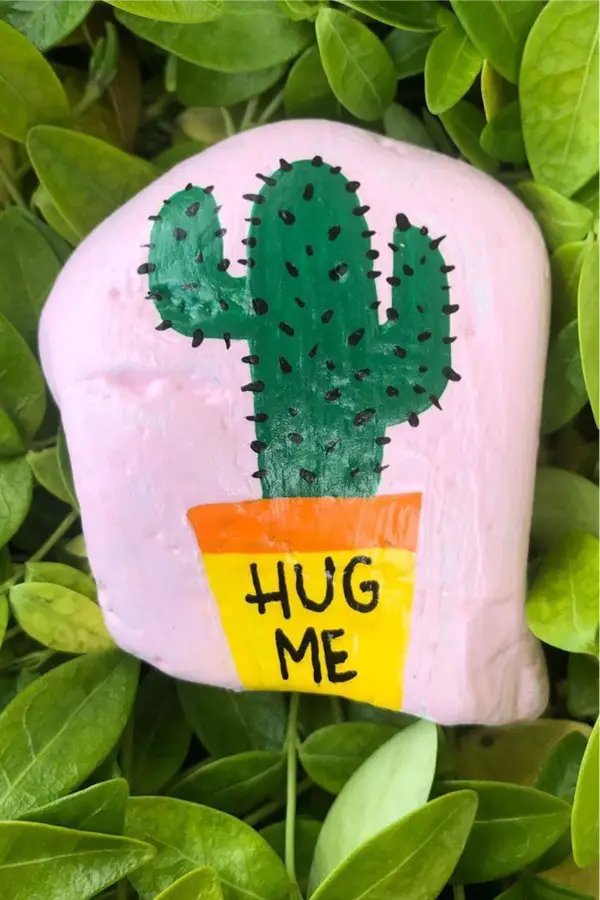 This simple cactus rock will be very easy to make even for beginners. Hence, just paint green for the base coat, add the blackthorns and other details you like.
39. Realistic Butterfly Rock Painting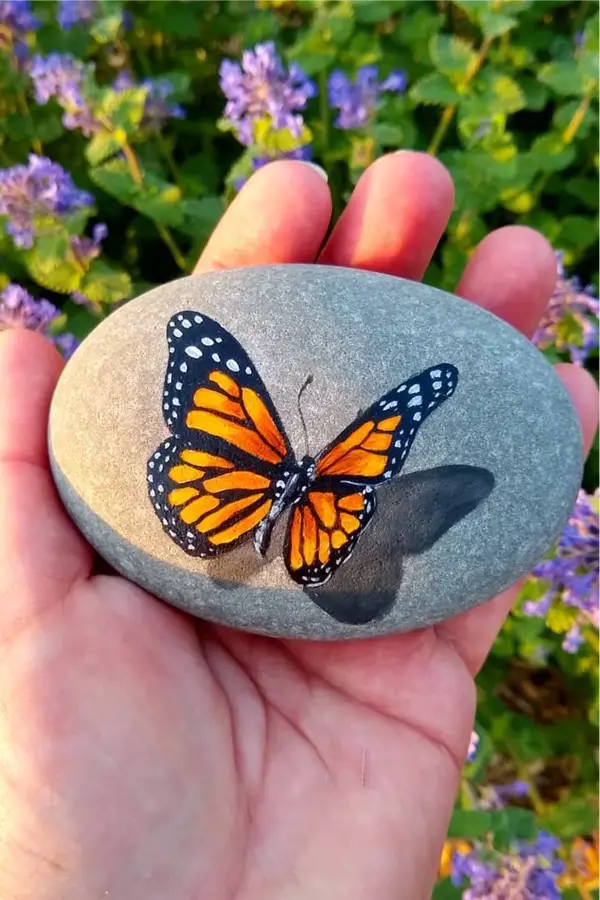 These days, butterflies are rarely seen, so let us make a fake but look real. Draw a butterfly shadow then paint black.
Let it dry. Further, start to add more details until you see a real butterfly.
40. Flowers Painted Rock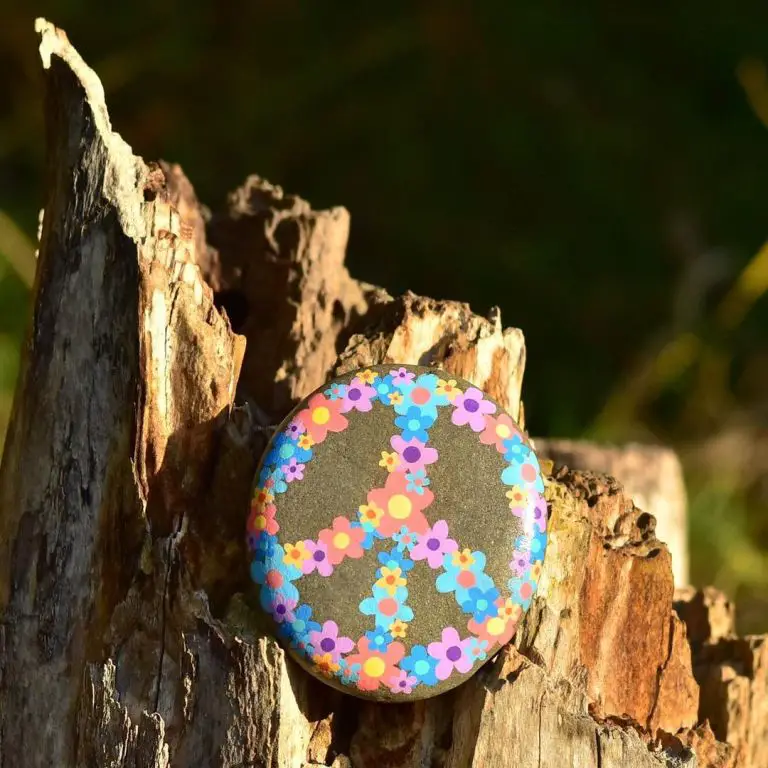 This design looks simple because you do not need to cover the entire rock. Thus, let it show its real shape and color.
Now take a brush to paint each flower, and make it circle the entire surface of the stone.
41. Owl Painting on Small Rock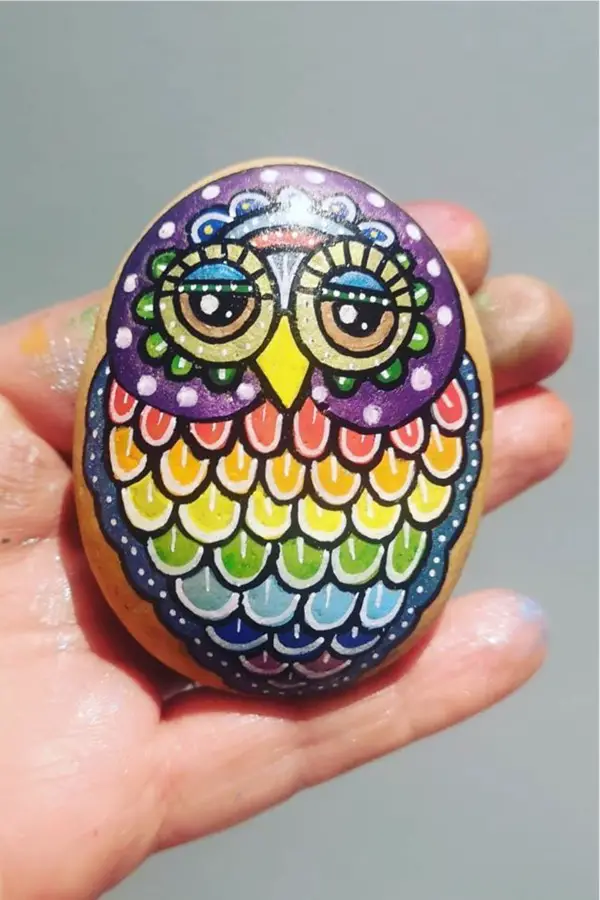 If you want to make an owl painted rock, find a smooth rock to paint. Also, trace the outline by using a sharp pen.
Moreover, add more detail feathers and finish some touches.
42. American Flag Painted Rock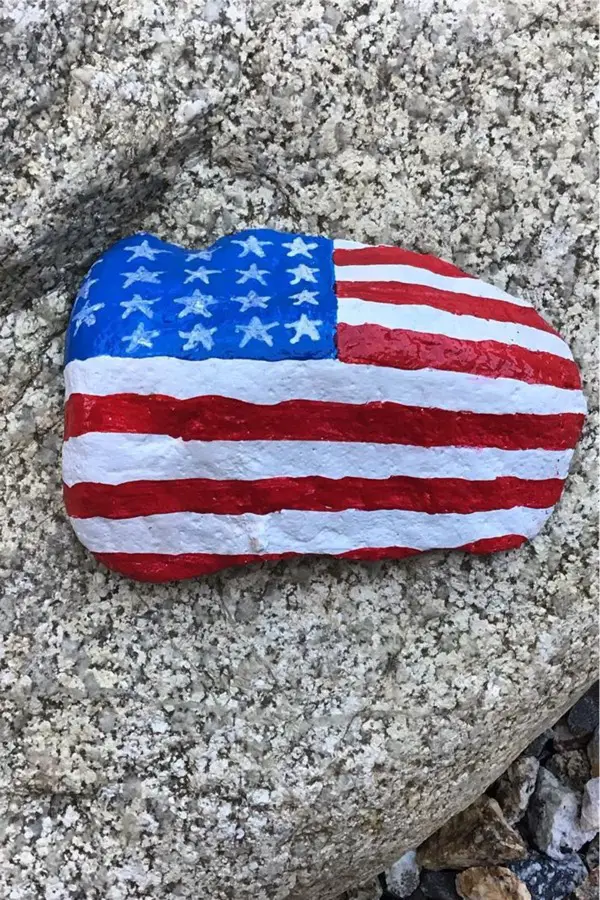 Express your nationalist spirit through this rock painting. Thereupon, prepare 3 kinds of paint then draw the flag as it is.
43. Orange Monster Painted Stone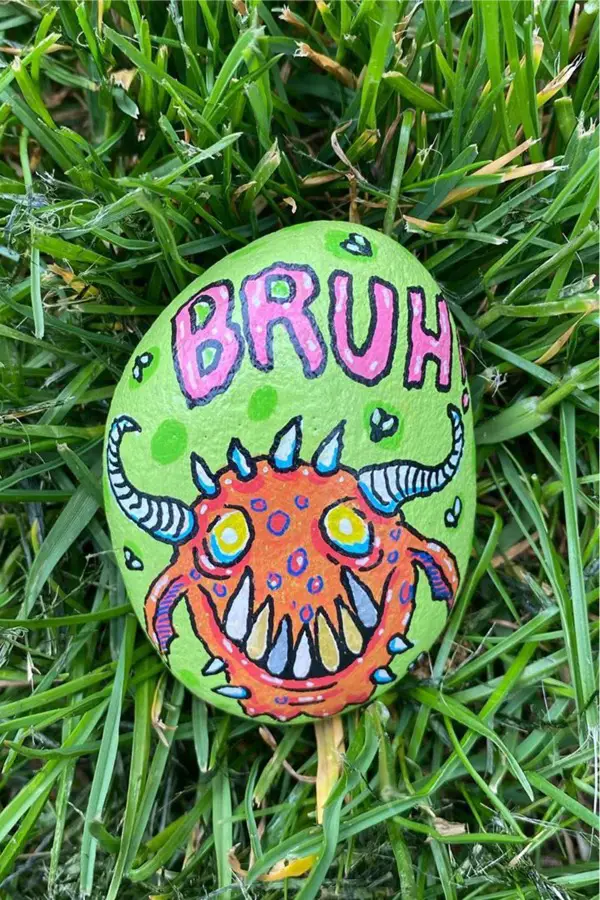 This little spooky yet cute fellow will look perky around your home.
Start to paint the rock with acrylic colors. After that, let it dry. Next, add more facial details; sharp teeth, wide mouth, scary face, and scars.
44. Partially Eaten M&M Painted Rock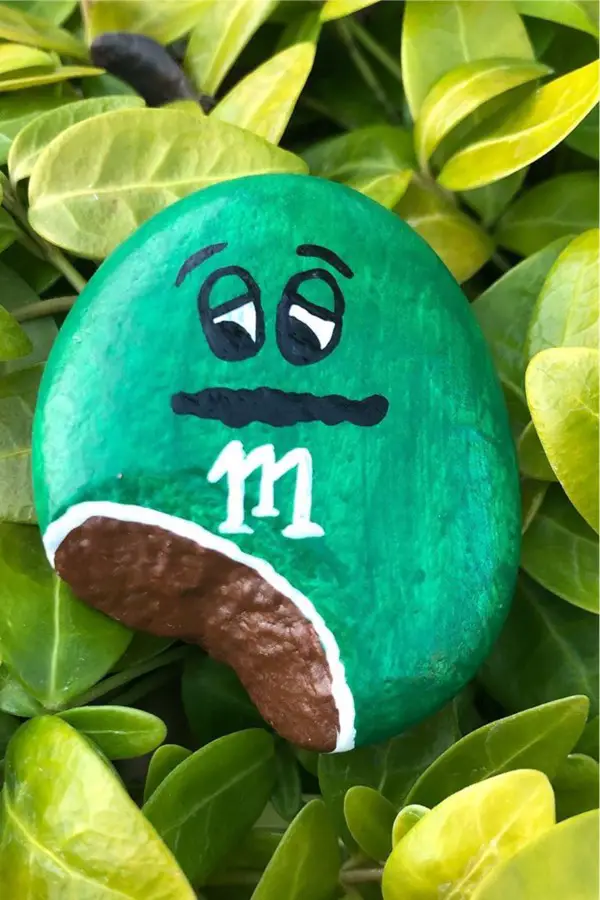 Interestingly, the sweet taste of M&M felt so real through this painted rock.
It seems easy to make if you have a stone that has a cut on the edge. Then, just create your own idea by giving additional details such as eyes and mouth.
45. Ice Cream Painted Pebble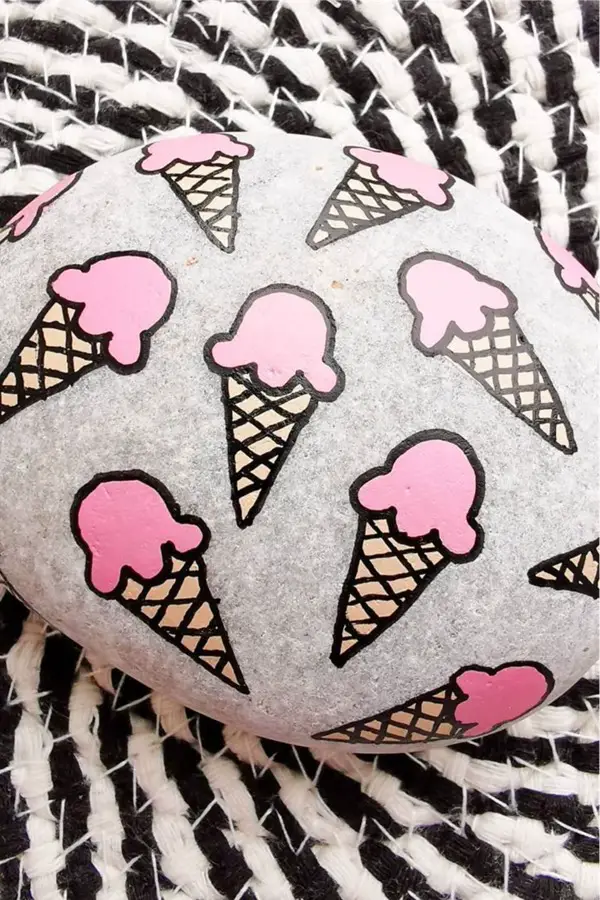 If you have kids at home, you will love the idea of presenting ice cream-painted pebbles.
Firstly, make the cone line with a pencil. Then, trace it in black and draw a brown on it. Next is making the pink ice cream.
46. Pineapple Design for Painted Pebble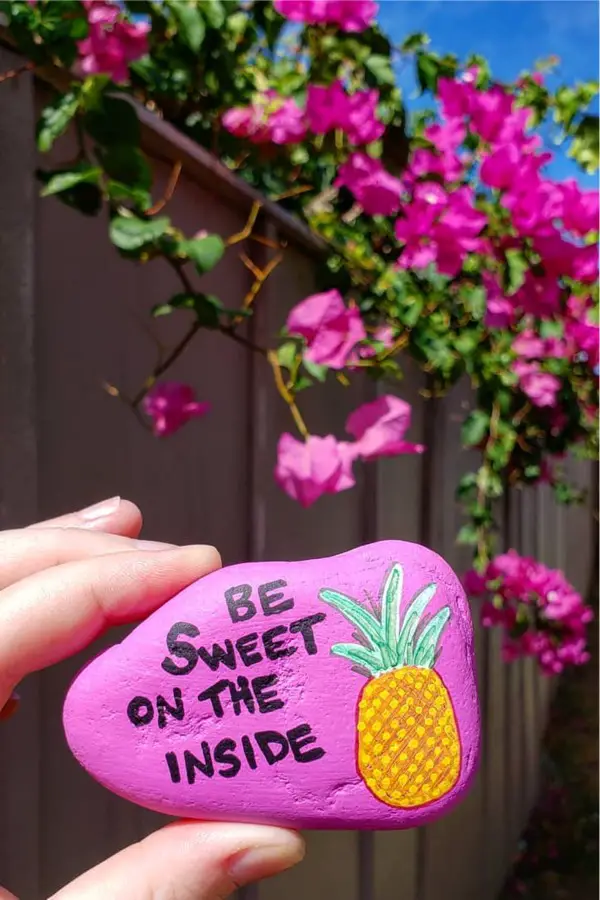 Begin to cover your rock with purple. After that, draw a pineapple on the edge. Thereupon, to make it more attractive, add some sweet words on the left.
47. Cute Painted Rocks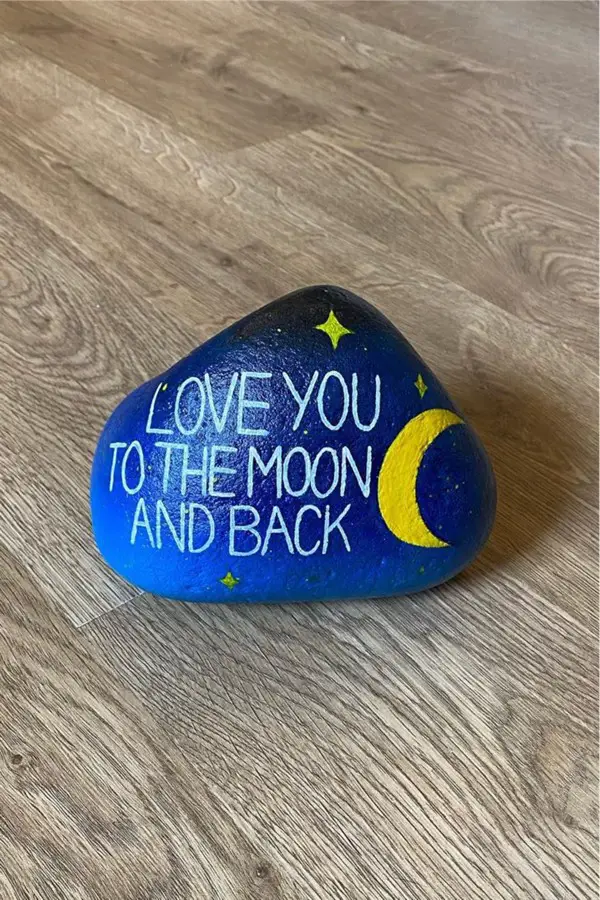 Express your love through this painting rock.
Start painting the entire surface of the rock with dark blue, add words of love. Besides, to support the atmosphere of the night, draw the moon and stars with yellow.
48. Make A Pattern with Dots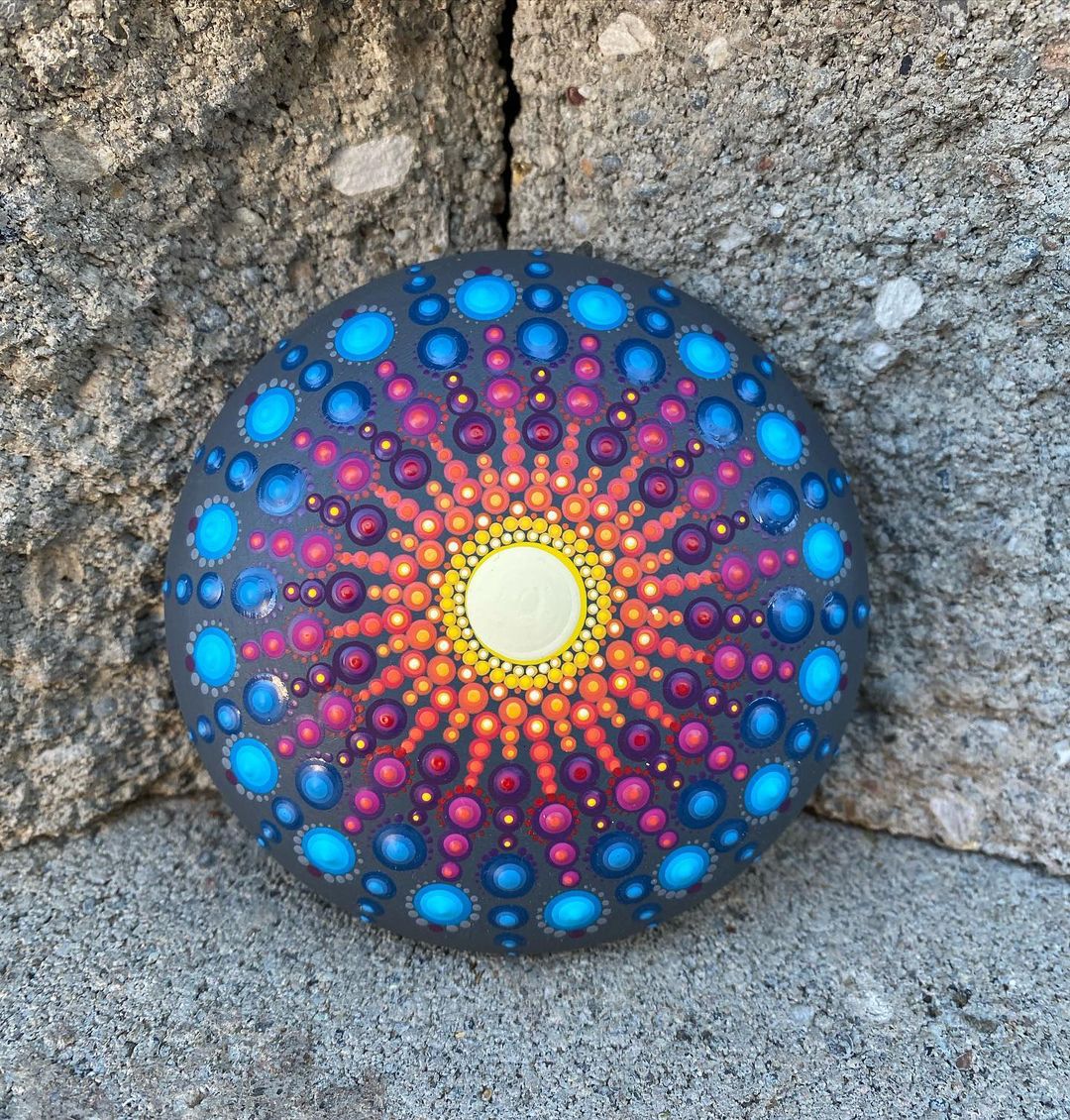 Interested to create this design? Well, get round, flat, and smooth rock to work with.
Paint one big circle in the middle with a light color at first, and add any other color around it to get an attractive look.
49. Easy Painted Rock for Kids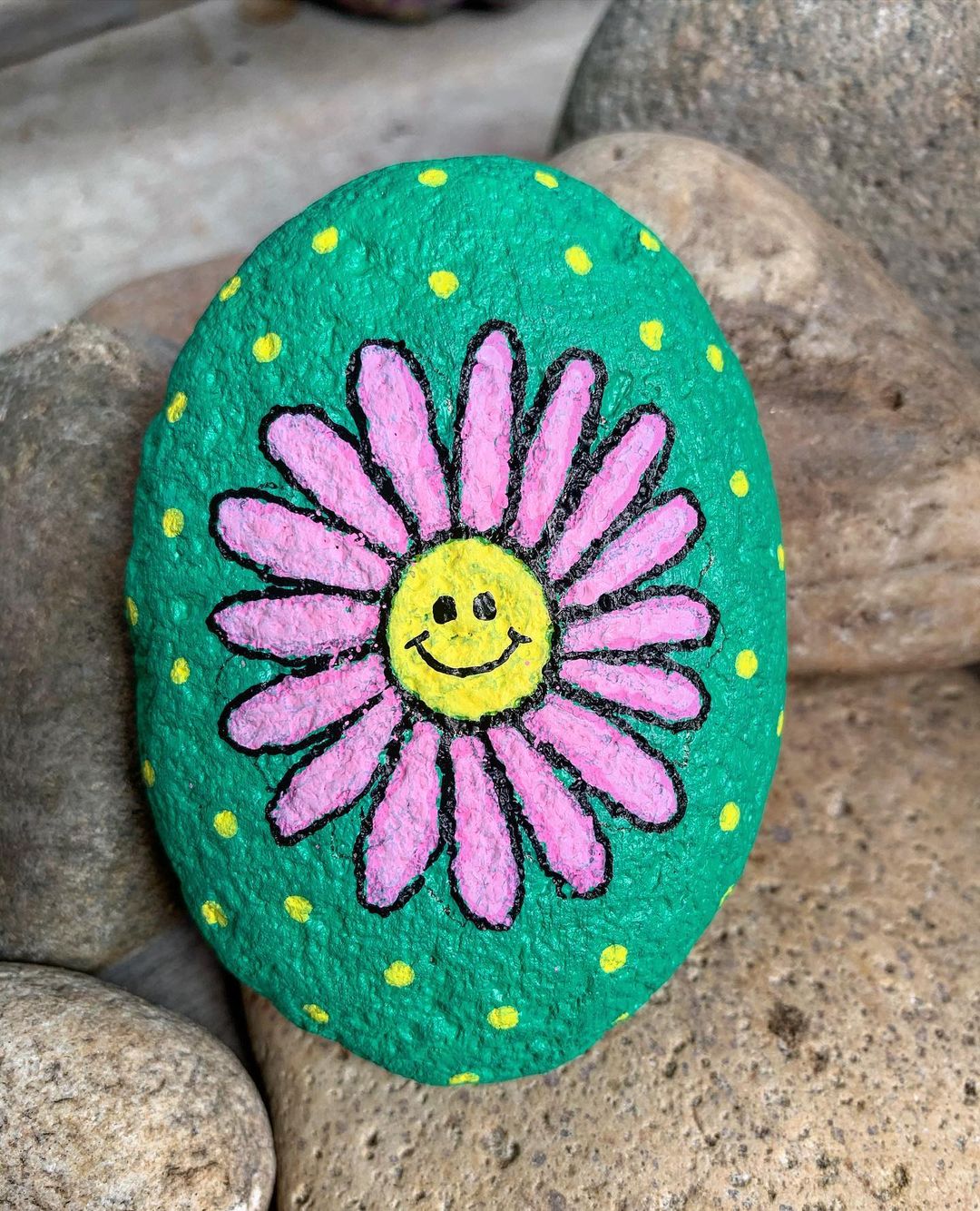 Create this daisy-painted rock by painting the entire surface green. Also, make a big circle and add a smile touch.
After drawing the flower, add some yellow spots around as a finishing touch.
50. Middle Eastern Geometric Pattern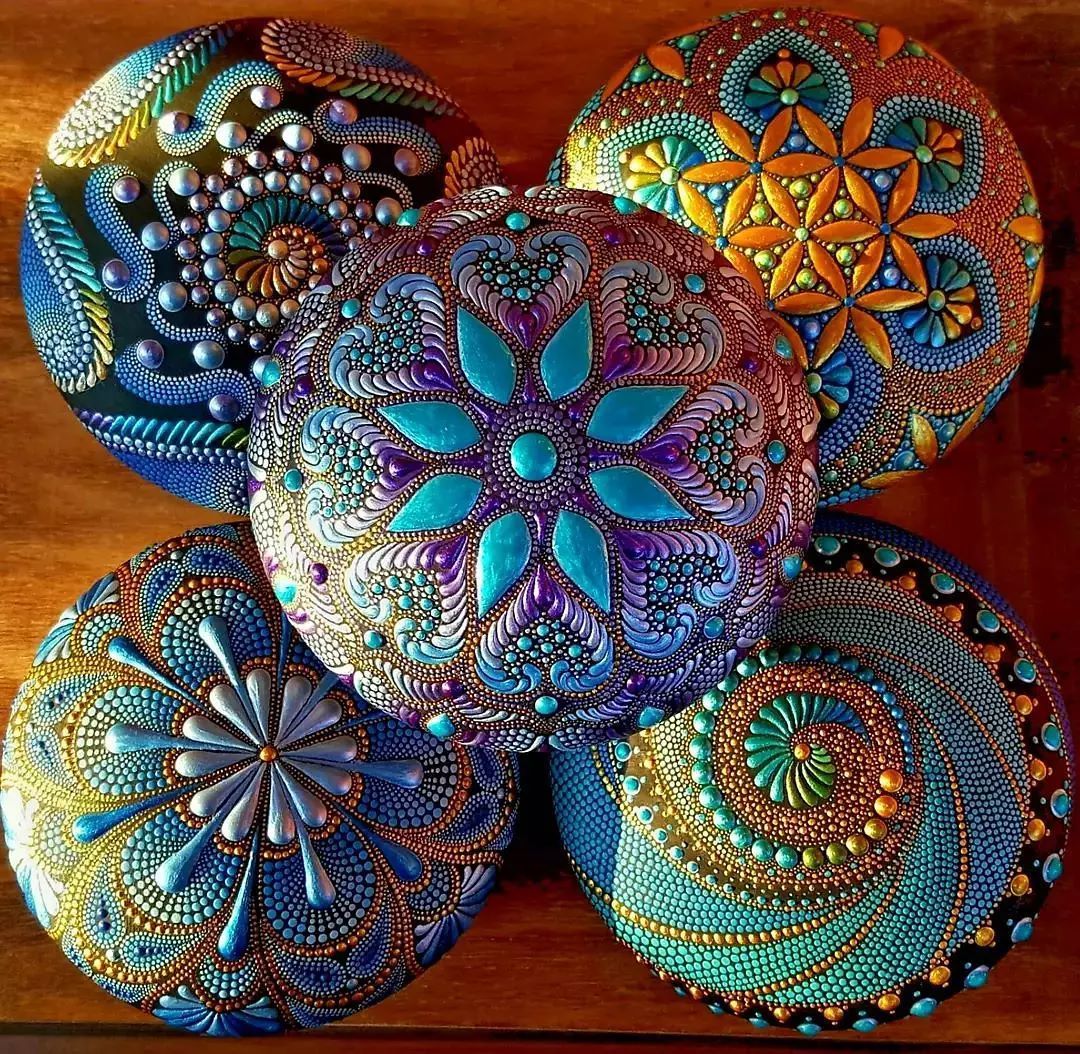 This design looks difficult pattern to paint but you have to know the main role of Google nowadays which helps you a lot in finding any tutorial!
Thus, choose circular and wide stones so that you can paint easily. After painting, apply a spray-on sealer to give a glossy, matte, or satin finish.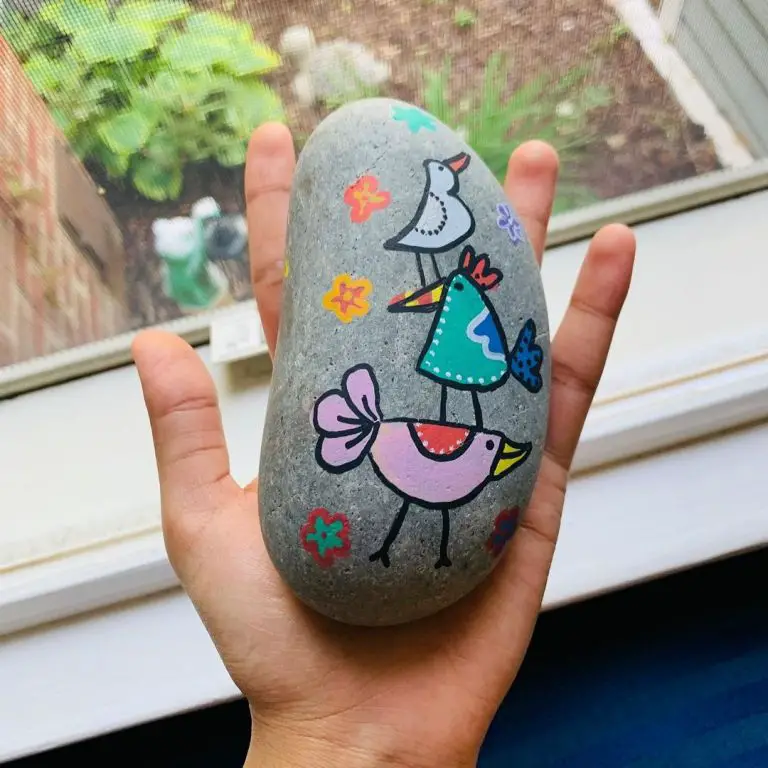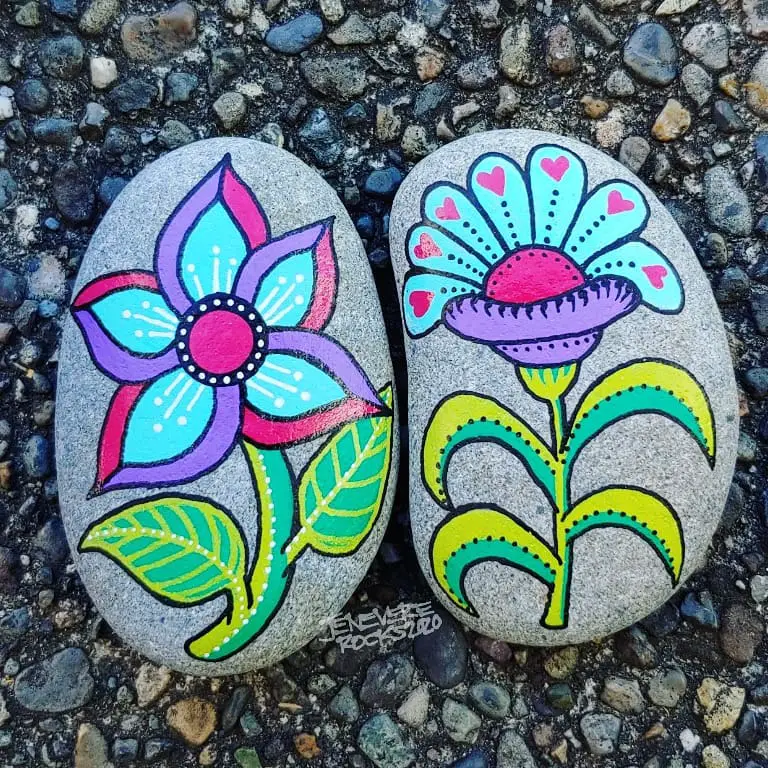 Source: @jenevererocks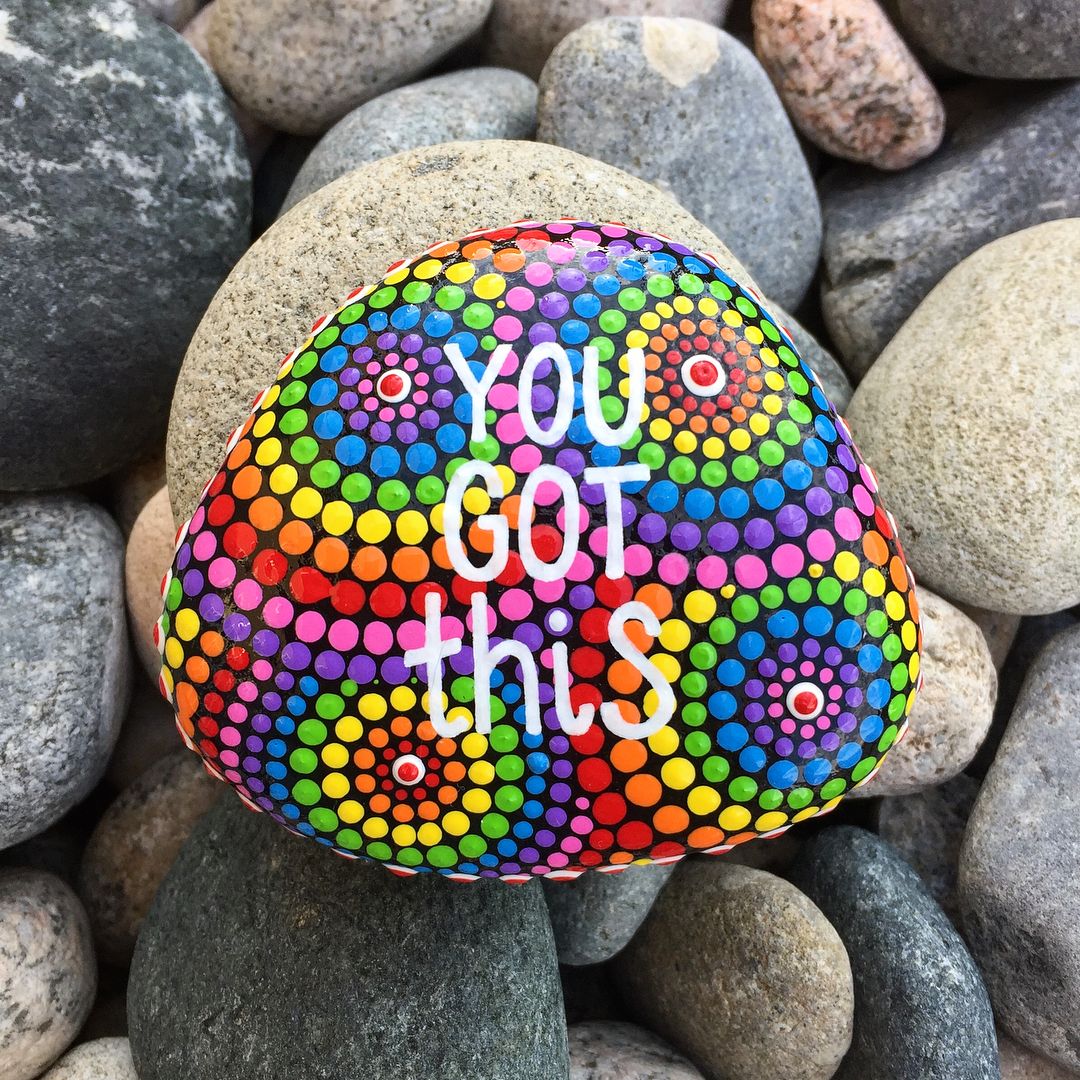 Source: @thepaintedpebblebyrm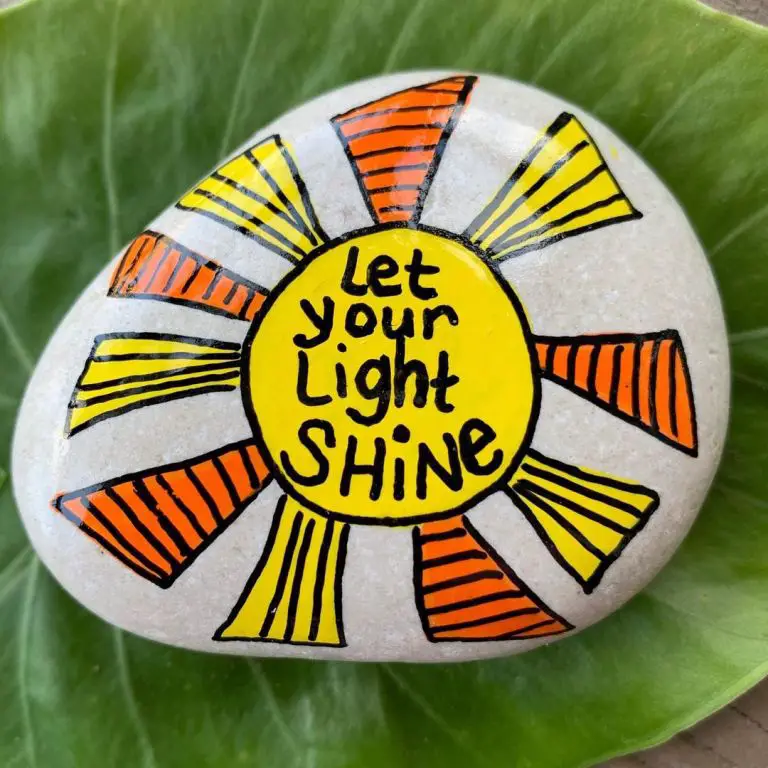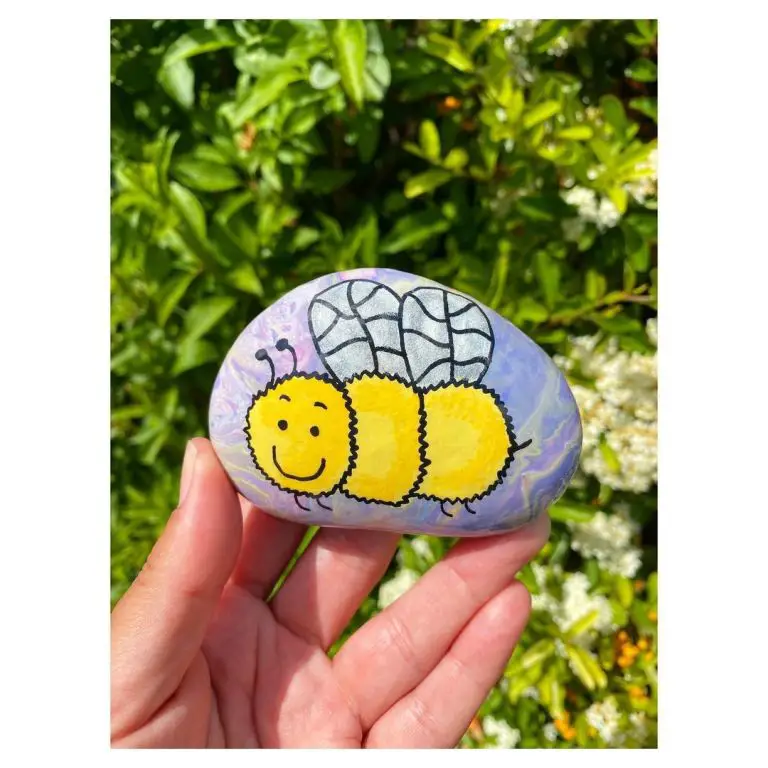 Conclusion
Above all, you already know several ideas of easy beginner painted rocks that you can try at home.
These painted rocks will change the way you look at your home and help you explore your creativity.
Of all those painted rock ideas, which one do you want to choose?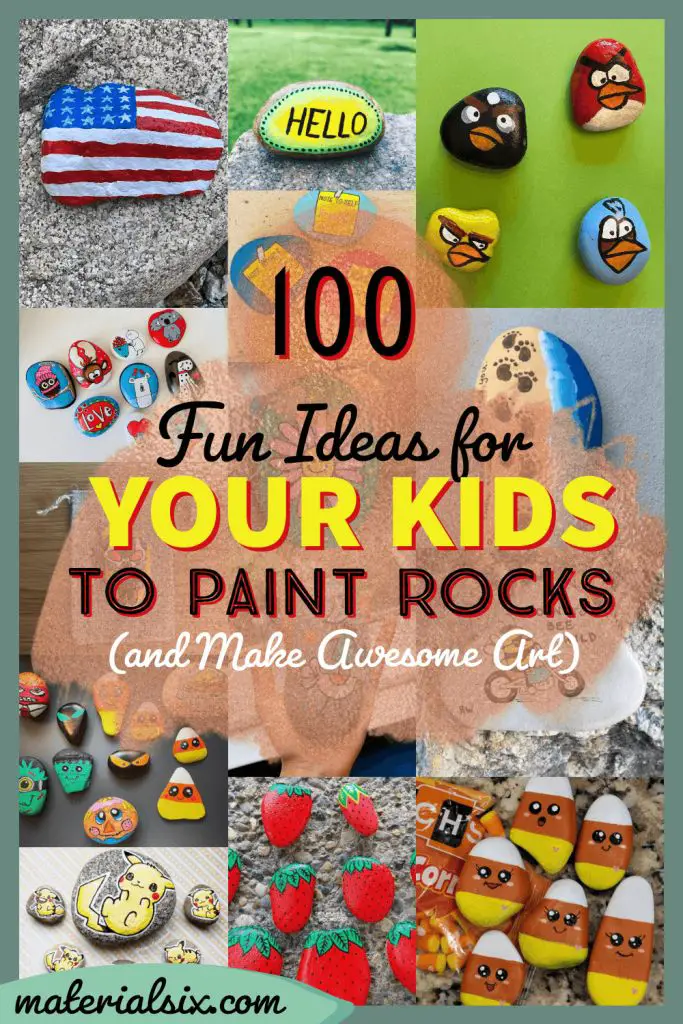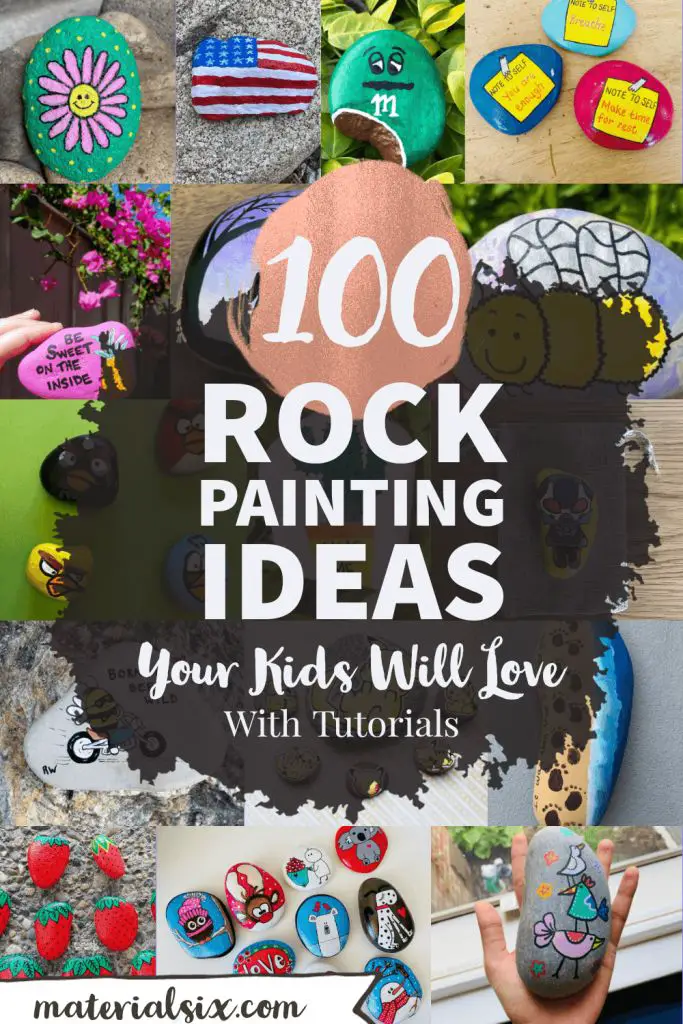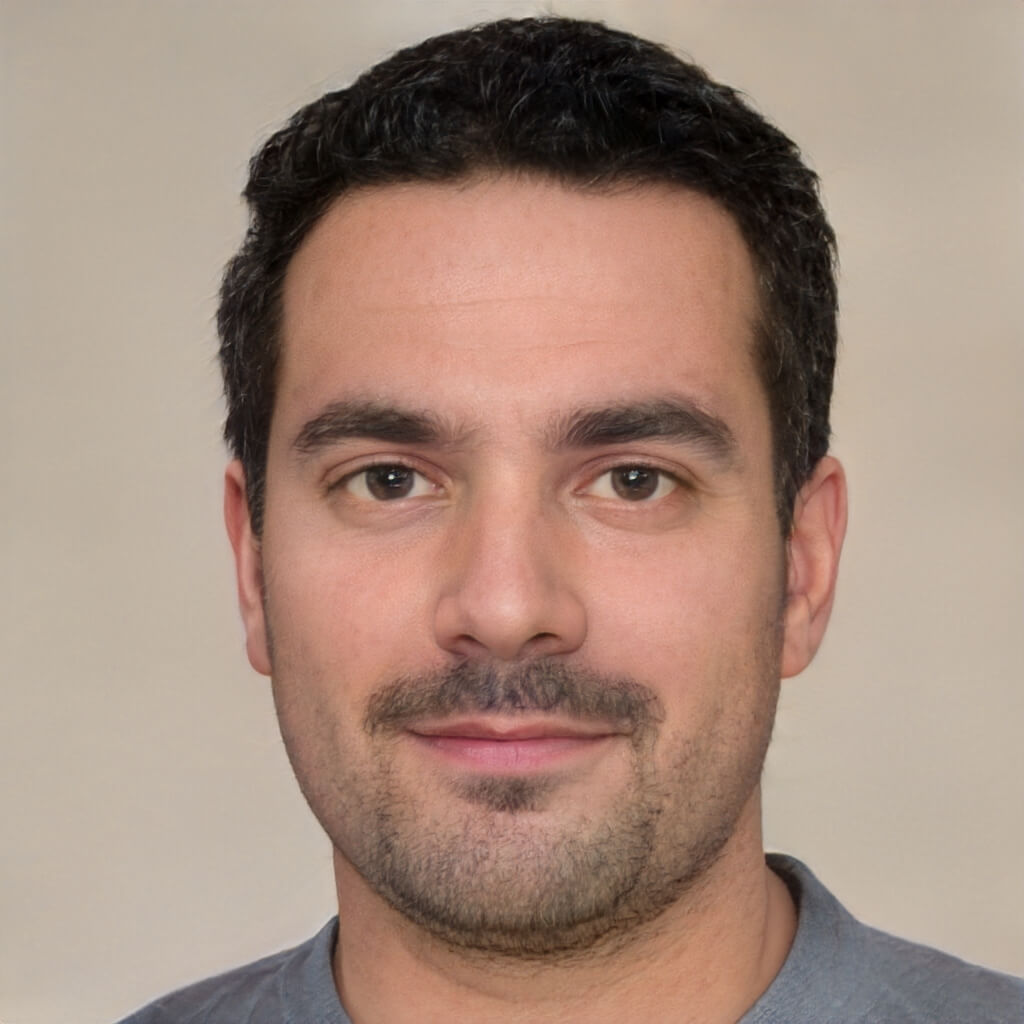 I'm a passionate home and garden enthusiast and the founder of Materialsix Home. With over 10 years of experience in the field, I've cultivated a deep love for all things related to home improvement, gardening, and interior design. Read more…