Everybody needs a backyard retreat, and so do you! To present this bunch of happiness, what you need is a list of free picnic table plans that is easy to make at home. The requirements are also simple: make use of old stuff at home and turn it into an amazing family retreat!
Below we gather up the examples of jaw-dropping free picnic table plans that do not take up too much of your budget. Let's fill your backyard with happiness!
DIY Picnic Table for Two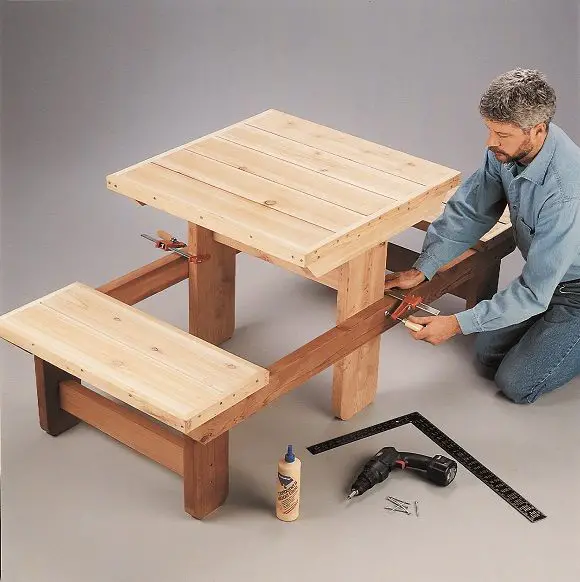 You can make a picnic table for a casual family dinner. Make a tiny picnic table for two like this one and enhance the outdoor dining experience with your family. You can connect the seating board with the table itself. Not only is it simple, but this DIY picnic table also doesn't take up much space.
Six Foot Picnic Table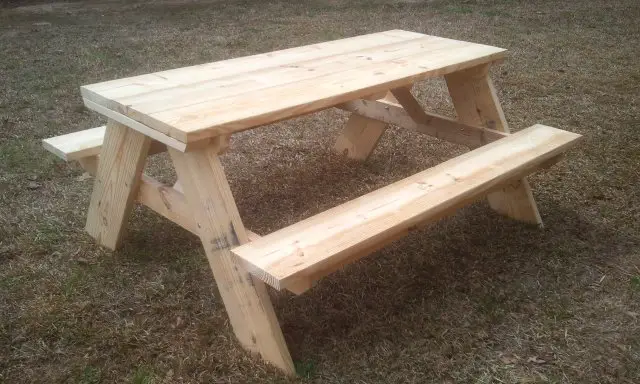 If you want to feature a picnic table for big family members, this idea suits you well. The six-foot picnic table from Jays Custom Creations is big enough to support 5-6 people and a good idea for a private party.
2 Piece Convertible Picnic Table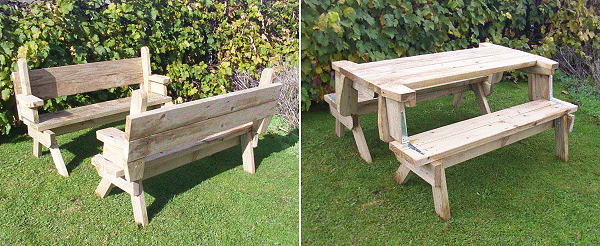 A multifunctional picnic table is necessary if you only have limited space or a tiny house. This piece is something that you can turn into a bench or a complete picnic table. Learn the Buildeazy tips on the Internet to know more about the tricks.
Kids Picnic Table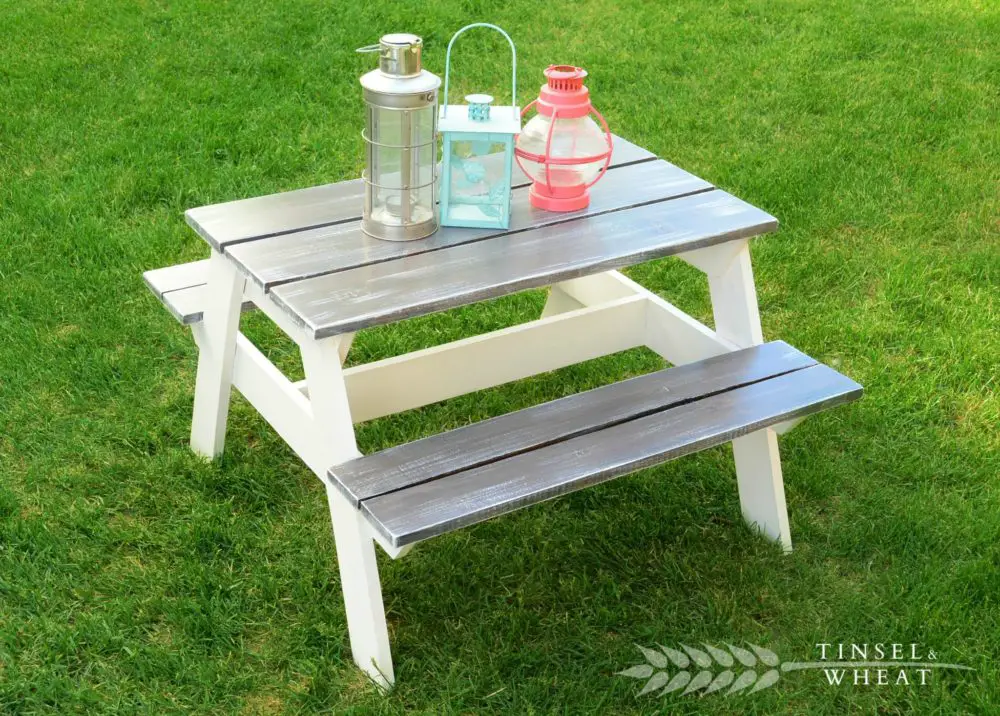 Even kids love the family holiday! The kids' picnic table from Tinsel and Wheat describes the simplicity and spruce up the happiness your children deserve. They will love to spend their time here while enjoying the sun and the nice weather above.
Picnic Table with Built-In Cooler/Planter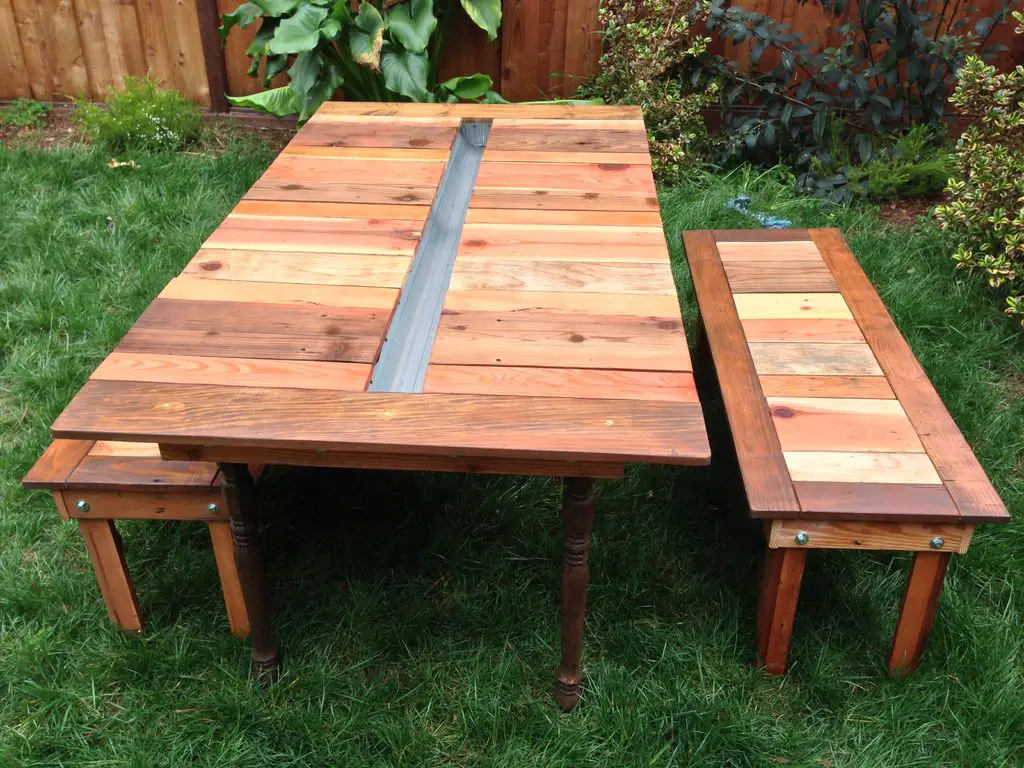 This picnic table is built with some reclaimed woods, creating a rustic charm in your backyard. However, you can buy flat woods in the first place to cut off the difficult steps and reduce time.
Octagon Picnic Table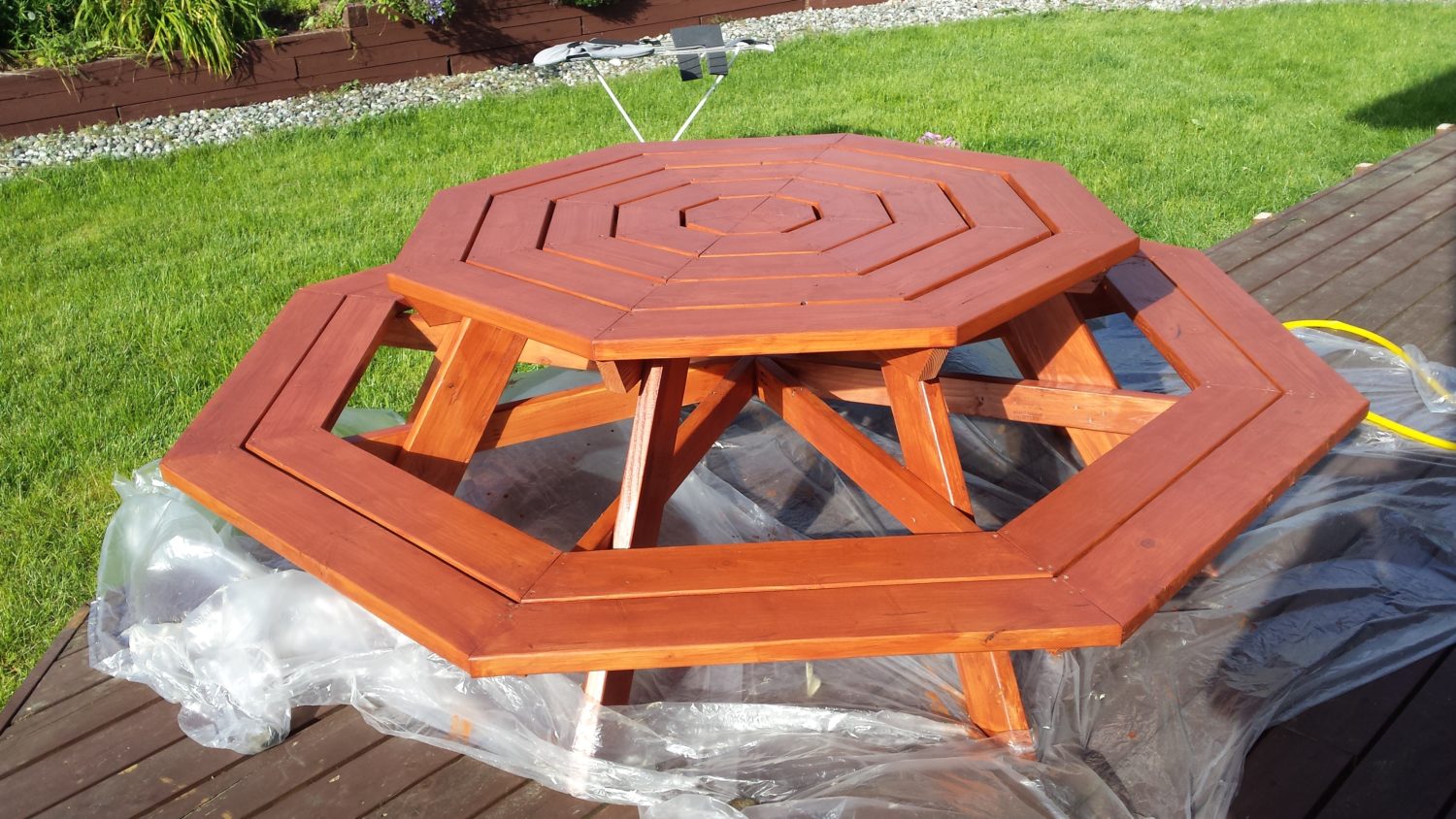 The picnic table from Anna White creates a whimsical vibe to your backyard. It also brings people closer and can be installed in a tiny space. You can pour lacquer to make the woods look brand new.
Folding Picnic Table Plans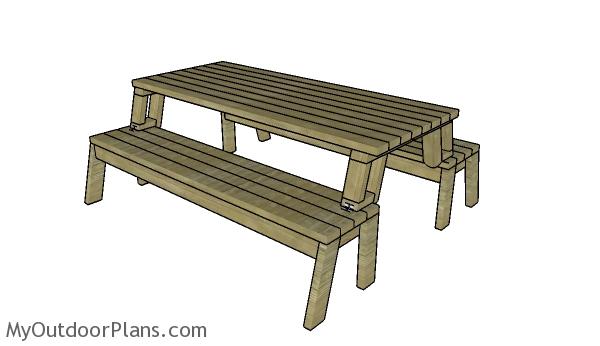 A folding picnic table produces an illusion. You can accommodate many people there, and after you are finished with the party, just fold it and keep it in storage. Quite simple and practical, right?
Boat Picnic Table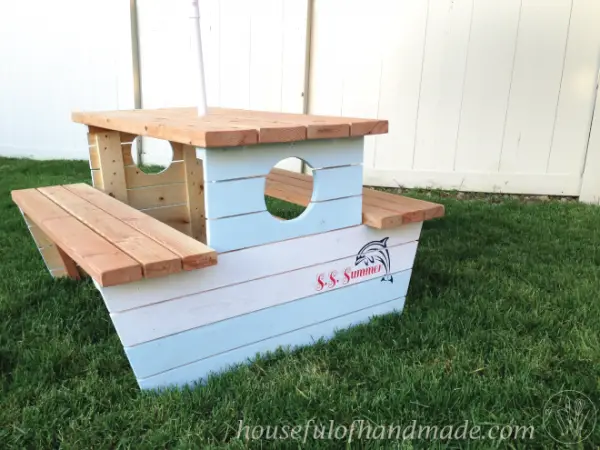 Bring a nautical nuance in your backyard through this concept. A boat picnic table is a fun accent for children and gives a different atmosphere to your home.
The 10 Foot Picnic Table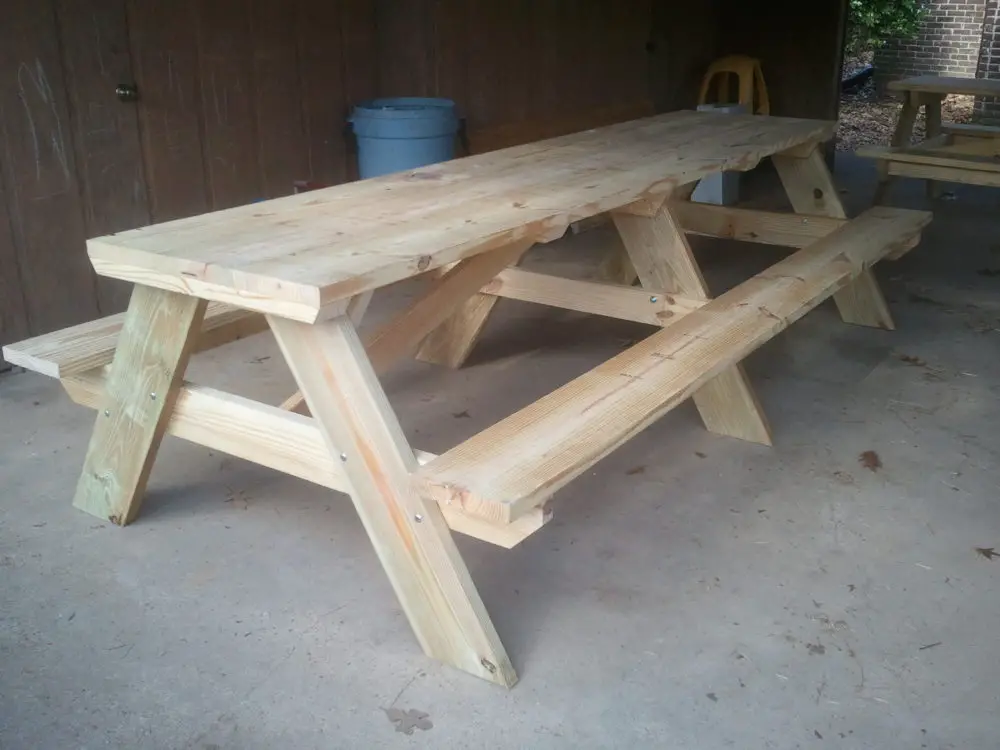 For large parties or formal events like weddings, you will need a couple of huge picnic tables. This 10-foot picnic table is an example that you can combine aesthetics with function. The table plan requires great construction skills; hence you might require help from others when building it.
Cedar Picnic Table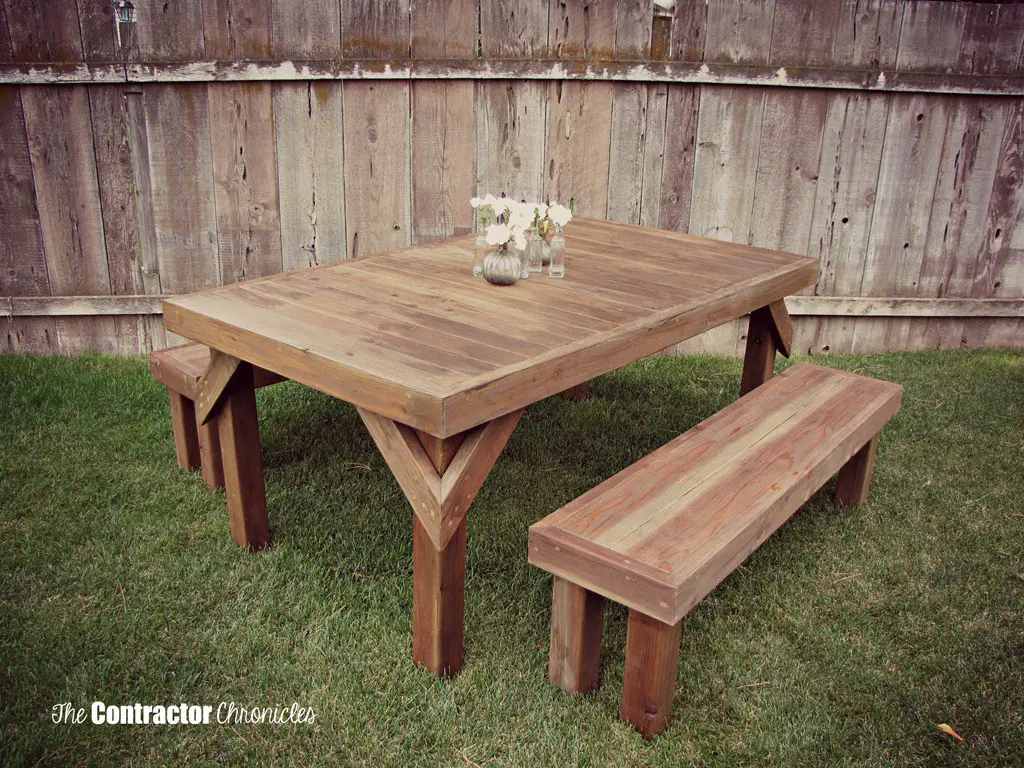 Cedarwood features effortless beauty through its color, and this plan from The Contractor Chronicles proves that this material is one of the best things to pick to create a calming vibe.
Modern Style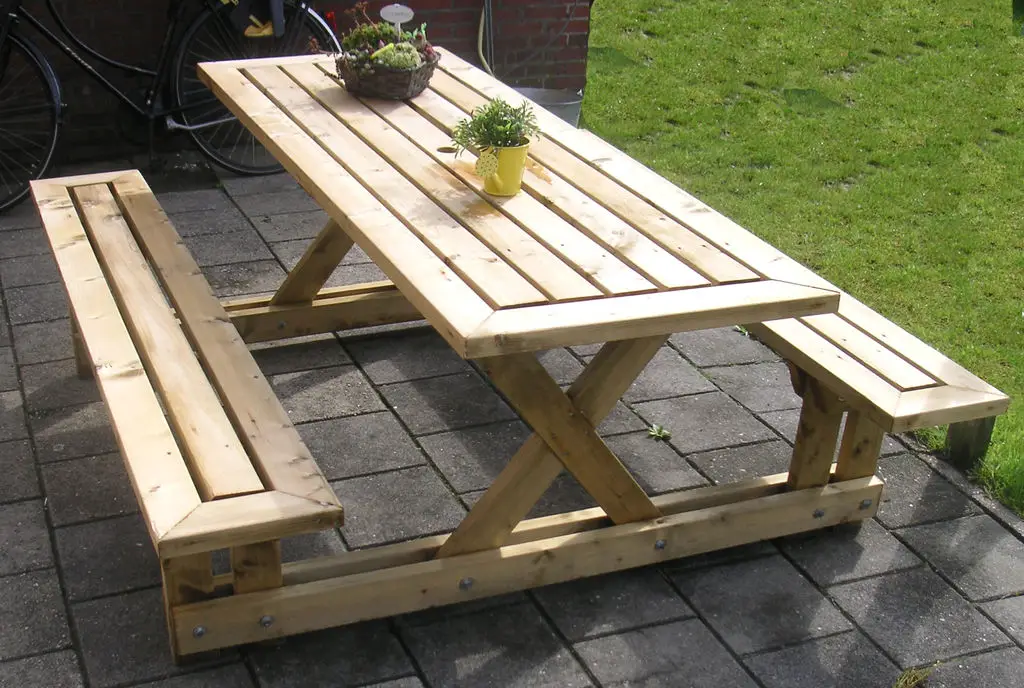 You can also make a modern picnic table that looks both charming and artsy from repurposed wood. This modern picnic table embraces the concept of connecting a table and benches, making it look simple.
Farmhouse Style Picnic Table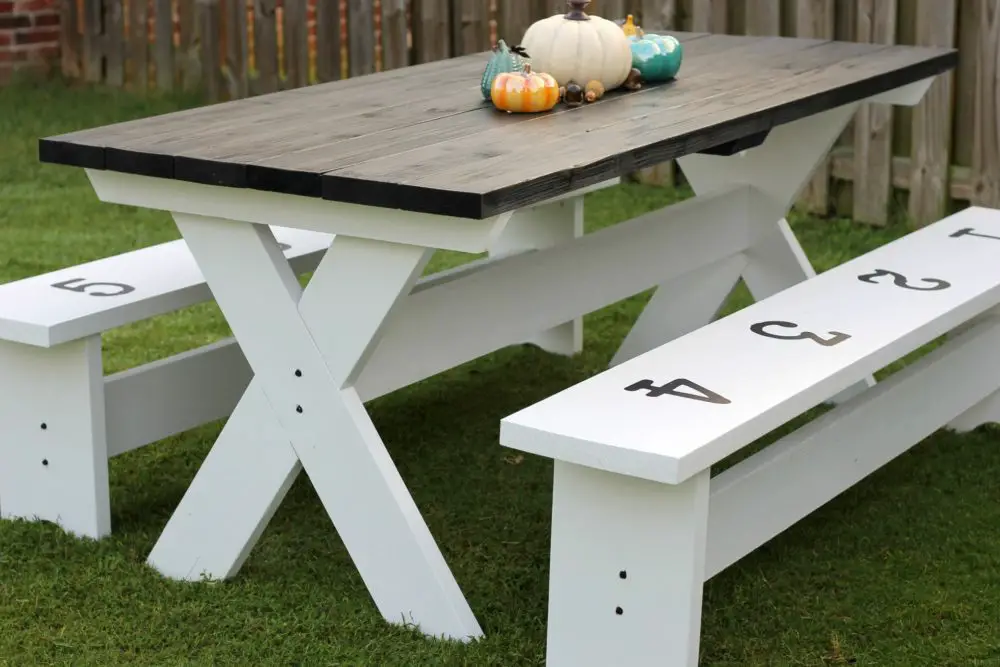 Combining real wood shade with white color is a brilliant choice to deliver warm nuance to the backyard. The bench also features a whimsical number pattern.
Classic Style Picnic Table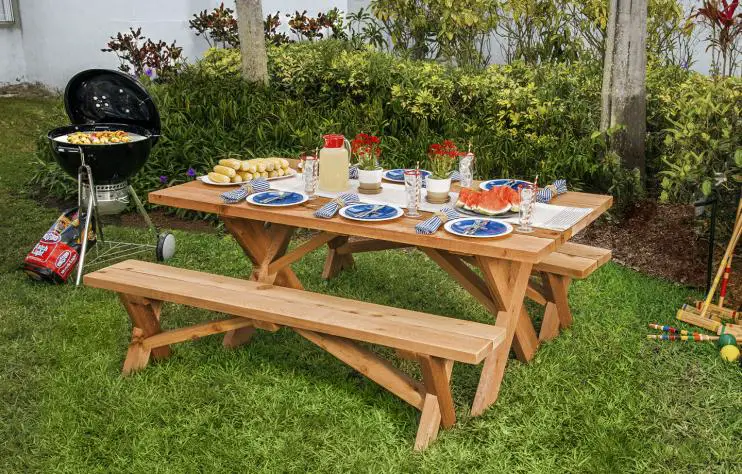 Let this casual picnic table embody the warmth of summer and bring it into the backyard! It can accommodate many people to cheer up your holiday moment at home!
Pallet Picnic Table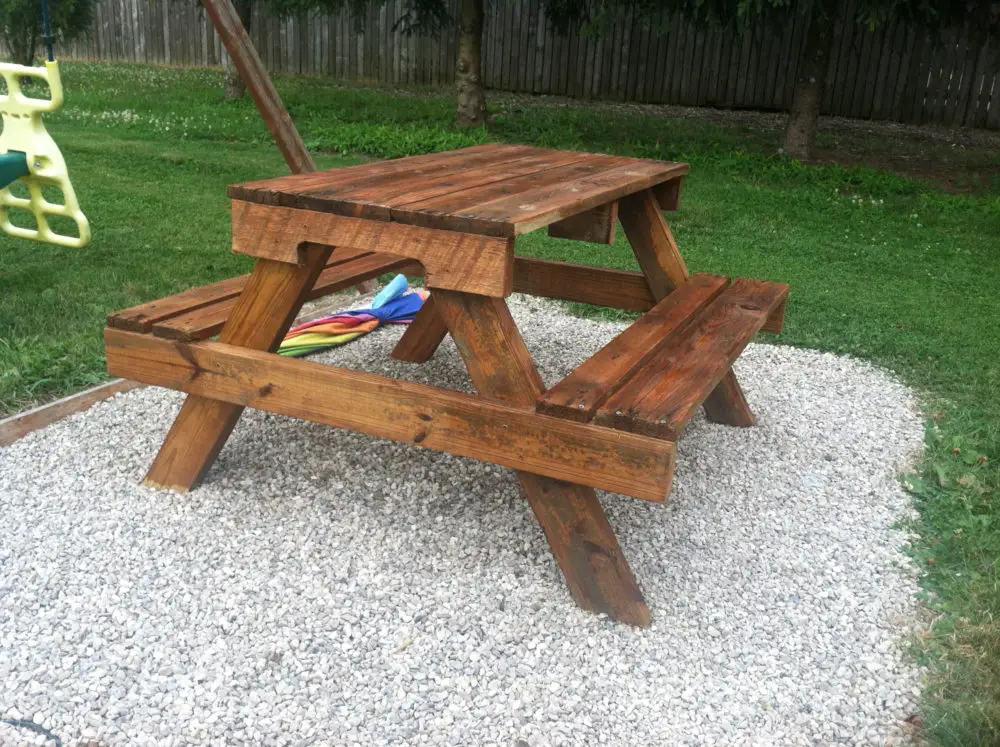 Since it is made for kids, you only require a pallet and a tiny umbrella as the playful accent. There are many things they can do in this place!
A Tiny Toddler Picnic Table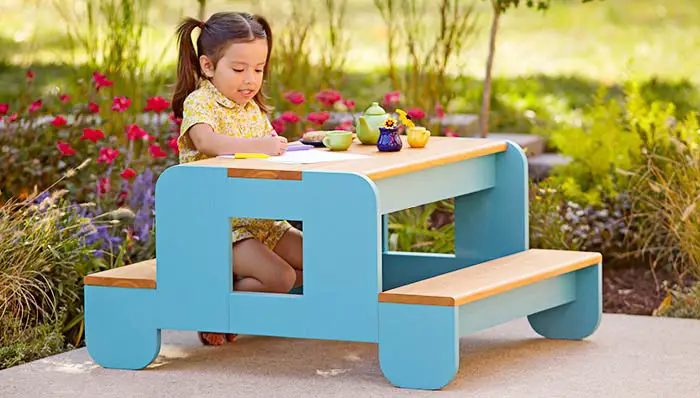 When it is warm out, children love to play outside. This tiny toddler picnic table is suitable for learning activities and playing out with a bunch of friends.
***
Every day is a summer holiday, and it feels so awesome to be only at home through these free picnic table plans!