It is a bit challenging to choose the right front door color for the yellow house. Not many people choose bright tones for their design exterior.
Normally, they will choose white, gray and chocolate, or other natural colors that can easily be combined.
Indeed, one of the important elements that people must pay attention to is the front door. This is the main entrance of the house; therefore, it will give the first impression to the person entering.
For those who are wondering what color can fit with yellow houses, here are some great options:
White
White is one of the most neutral options that can be mixed with any kind of color. With this hue, you can create a vintage yet modern-looking home just like the ones on Pinterest.
1. White Matching Trims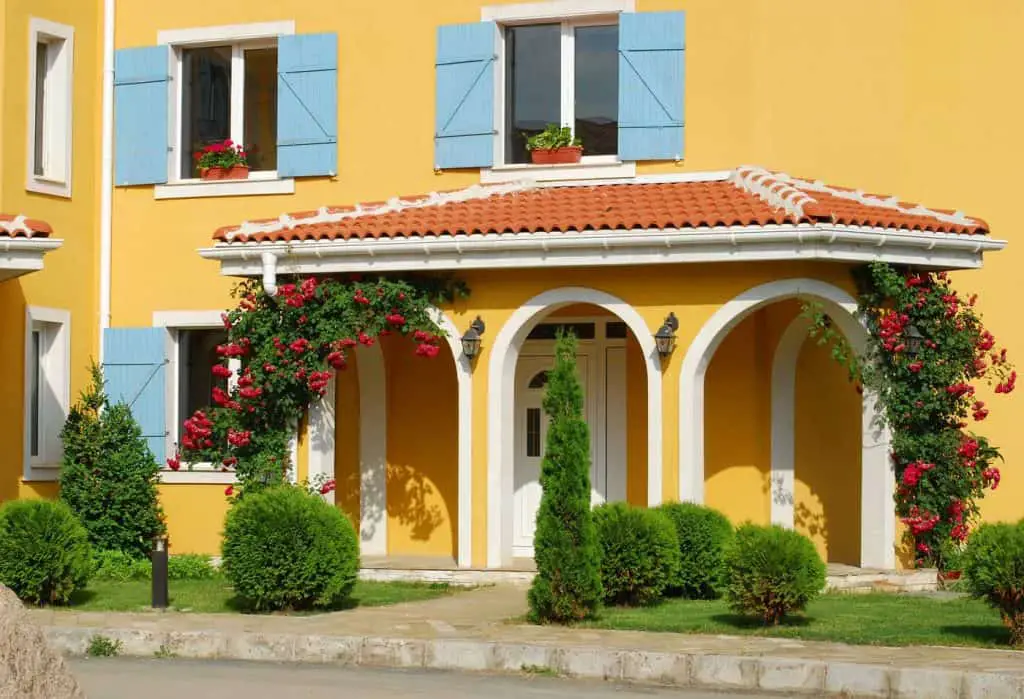 Highlight some elements of your home by matching the trims and entrance door white. This idea will elevate the whole aesthetic of the house because it outlines the exterior features.
2. Great White Entrance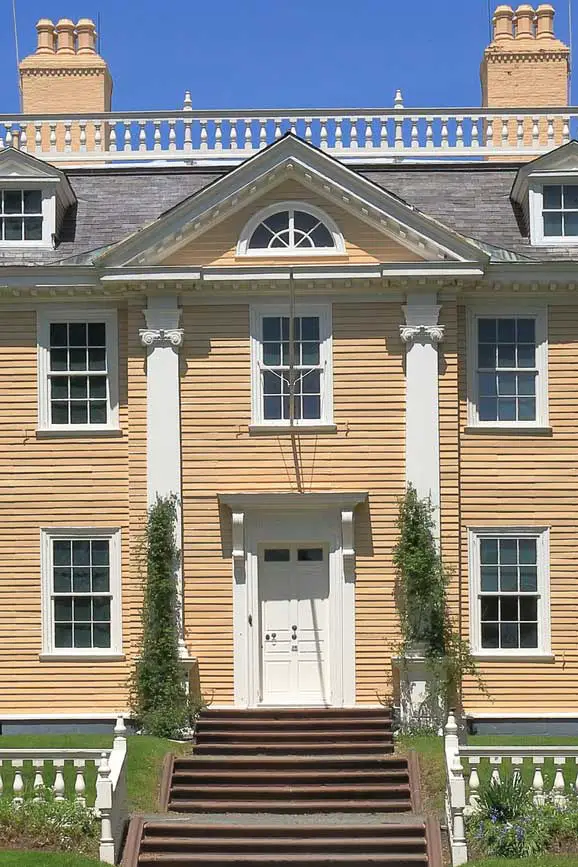 White can become a dull front door color for a yellow house. To prevent this from happening, make a great entrance with this hue by adding some trim, railing, and curves.
You can also paint the trims and other elements of the house with the same color. However, make sure their size and design are just as grand as the door.
Brown & Black
If you are looking for an easy and safe design, then black and brown is surely an option to consider.
Despite being neutral, these two colors can combine easily with other colors such as yellow.
3. Brown Hue for Classic Look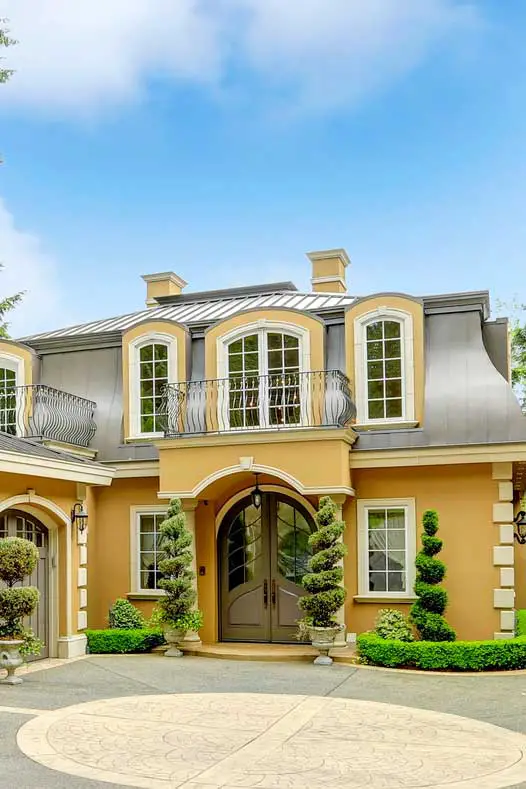 Next on the list for a front door color for the yellow house is a brown hue. This tone is not too dark nor light, so it can perfectly fit in a yellowish exterior.
Then, complete the design with some curves and accents for the entrance. This will make the place look classic and vintage too.
4. Natural Brown Wood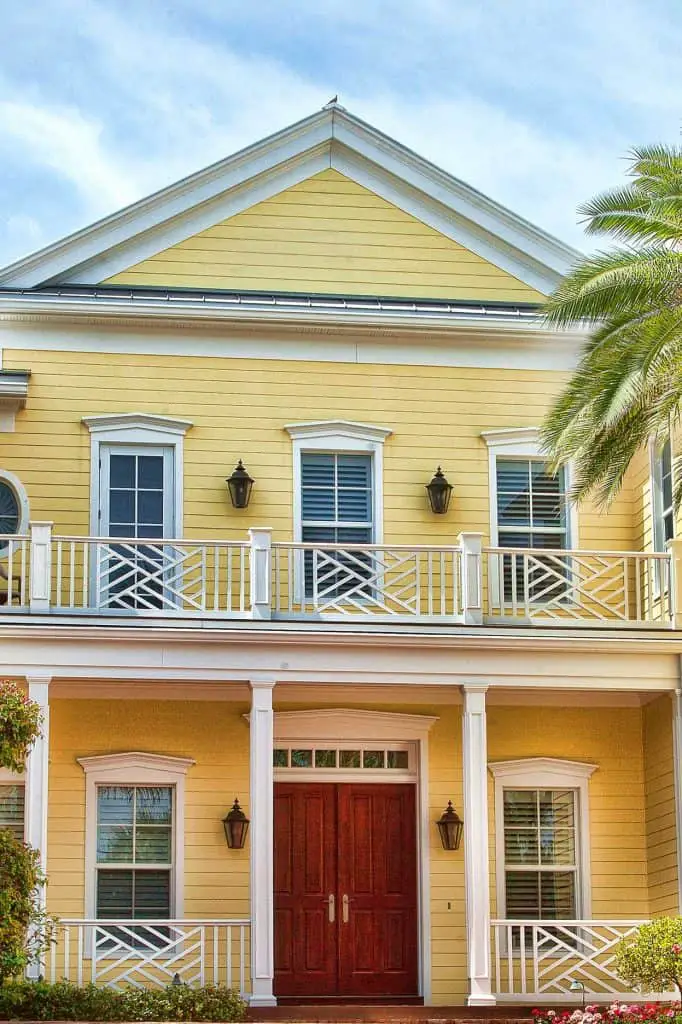 Nothing can go wrong with natural brown wood for a door. Whether your house is light or shining yellow, this kind of entrance will bring some nature into your front yard.
5. Black Front Door Color for Yellow House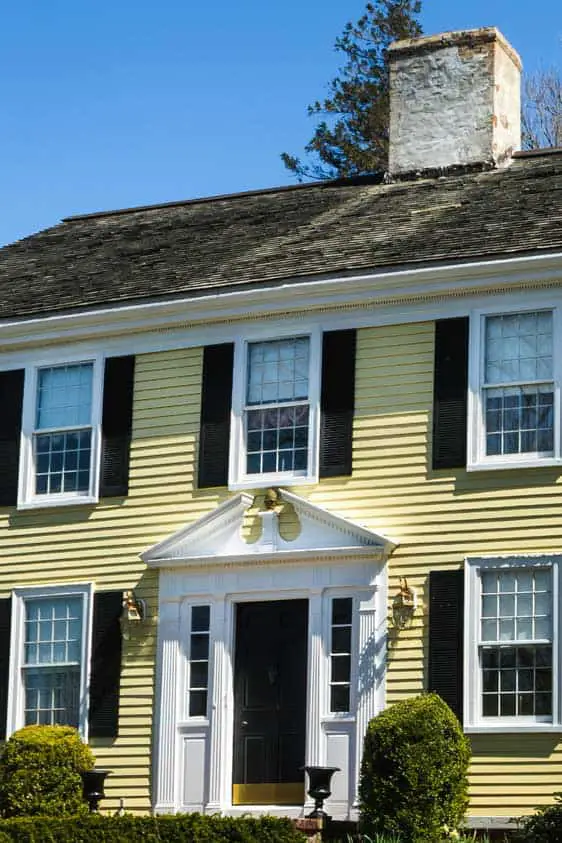 Another great door color for the light yellow house is black. This hue will make the whole place stand out more because it is in contrast with the base.
However, if you do not want it too to look too strange, then paint the other exterior elements with the same feature.
6. Brown Brick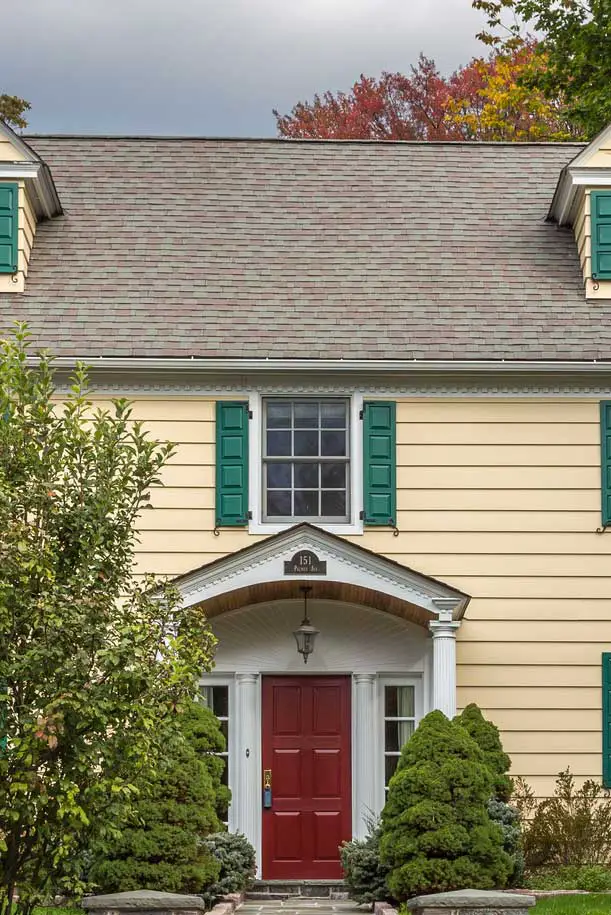 A pale-yellow house will easily match with a brown brick door. The combination of these two colors will make the exterior design look comfy and warm.
Besides, this coloration is a great option for homeowners who like fall themes for their homes.
7. Dark Contrast Colors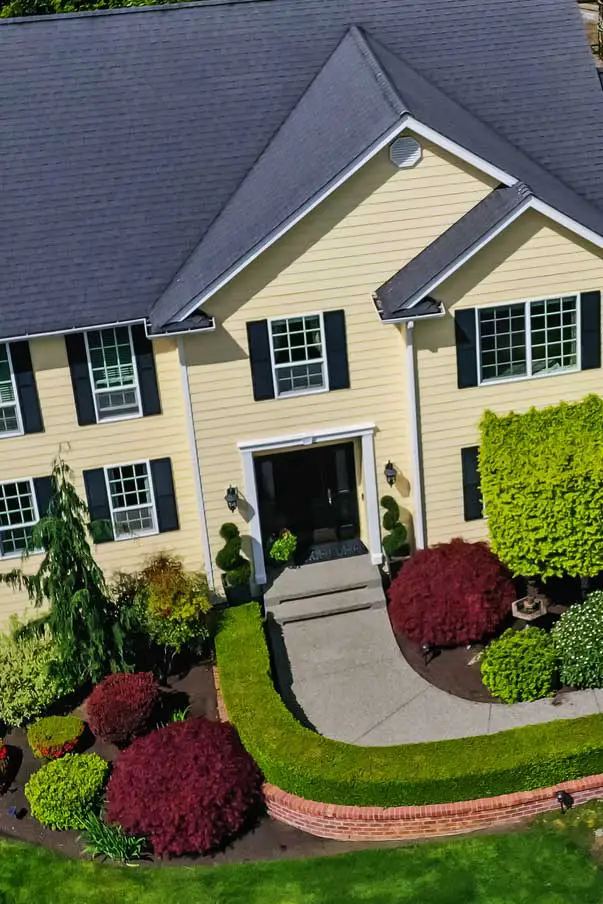 Choose any dark brown and black color for your yellow house door. Combining two contrast hues can make the exterior design more interesting and beautiful.
Blue
Another front door color that will blend in perfectly is blue. Just like black and brown, this hue will make your place look cool and relaxing.
Furthermore, ensure that you choose the proper shade for different kinds of yellowish paintings.
8. Dark Blue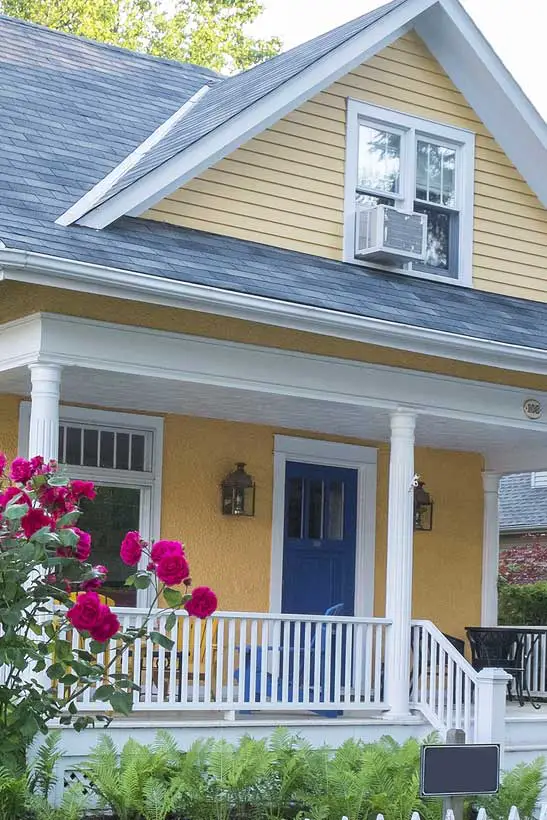 Dark blue or also known as navy is another dark front door color that will lighten the house exterior.
Even though the two hues are very contrast but surprisingly they are quite captivating.
However, if you do not want the navy too to look too strange, you can also paint the roof and some trims with grey-blue color.
Green
There are many kinds of green shades that people can use for the front door. As they are both a refreshing tone, it will not be hard to combine.
Start from something pale to the dark forest or bold tones to match the exterior.
9. Fresh Look with Lemon & Lime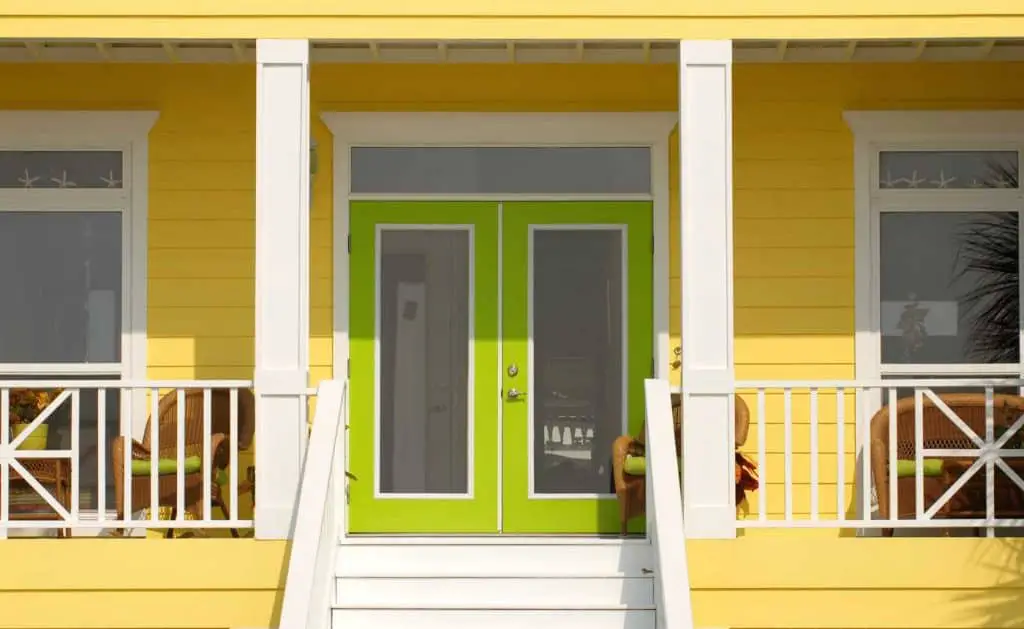 A door color for the yellow house that will match well is lime green. Both tones are bright and refreshing, making the whole exterior look like summer all year long.
To complete the design, add some wide glass panels windows to bring in some natural light.
10. Sage Green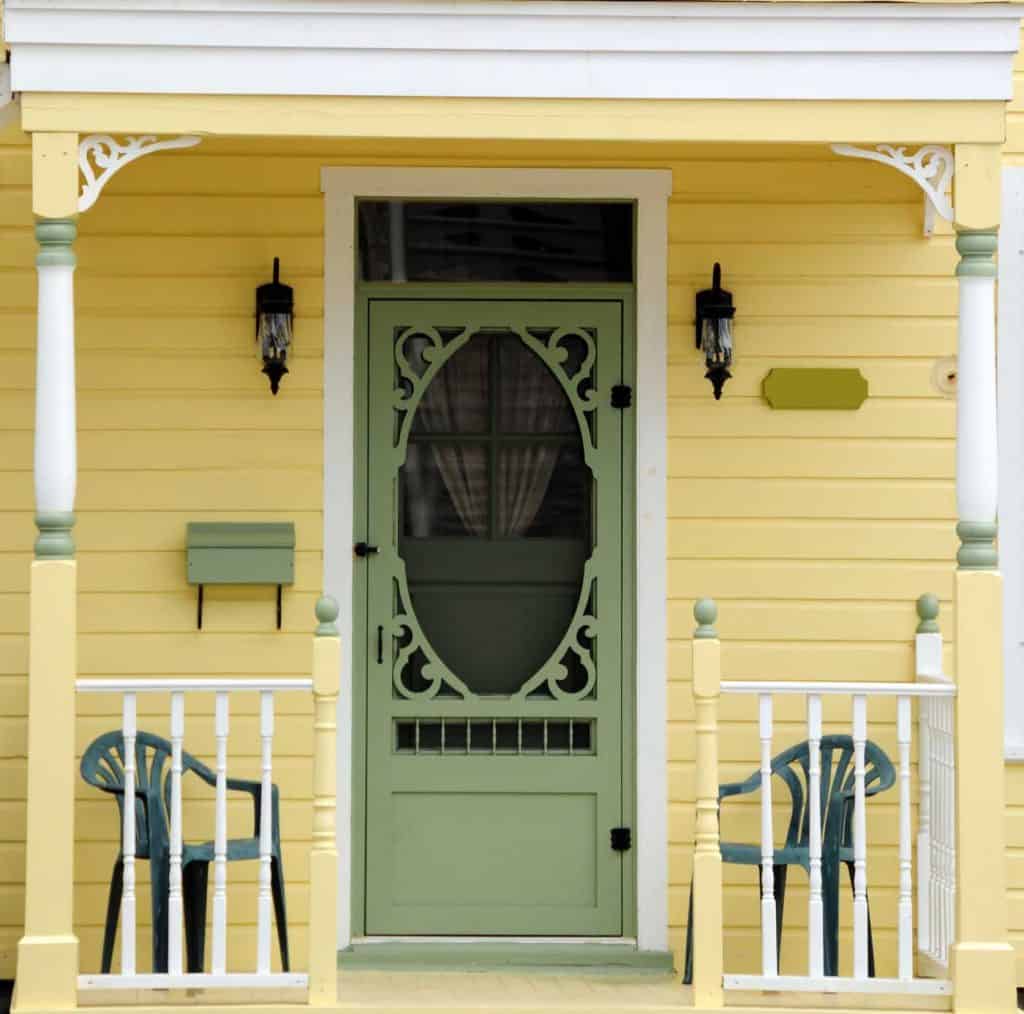 Sage green is the next-door color for the light yellow house that will create a beautiful exterior.
This tone is softer and more elegant, therefore this choice is perfect for people who prefer a vintage design.
If you do not want the door too to look too plain, then add some unique carves around it. Adding a small mailbox beside it can also complete the whole front exterior.
11. Yellow-Green Entrance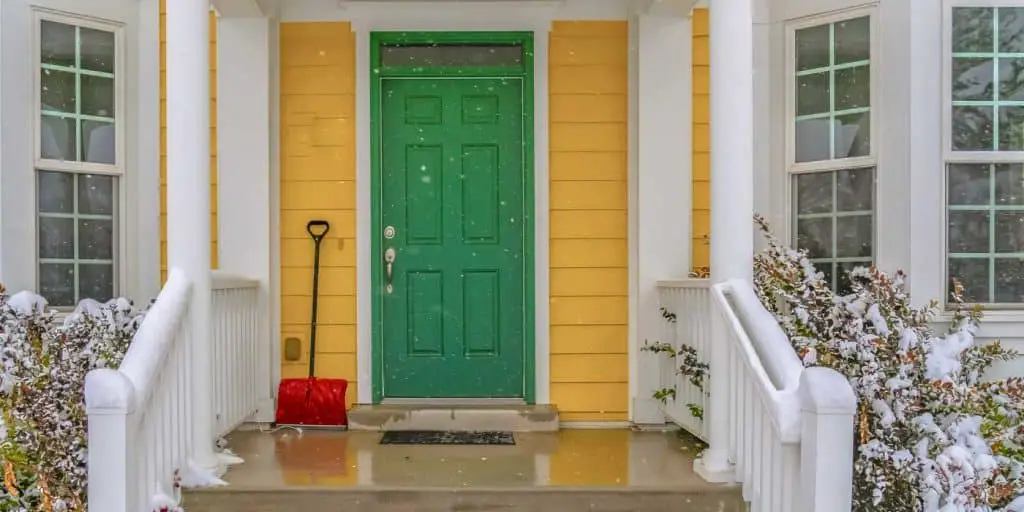 Applying the front door color for yellow houses with shining yellowish and green hues will make people aware of the entrance of the house.
Whereas, paint the other parts with different colors like brown, white, or creme. This simple design will surely catch anyone's attention.
Which do you think is the best front door color for a yellow house? For those who prefer a contrast look, then choose the dark tones. Meanwhile, the neutral hues are the best for a calmer effect.
More Front Door Related Posts & Other Posts You Might Like: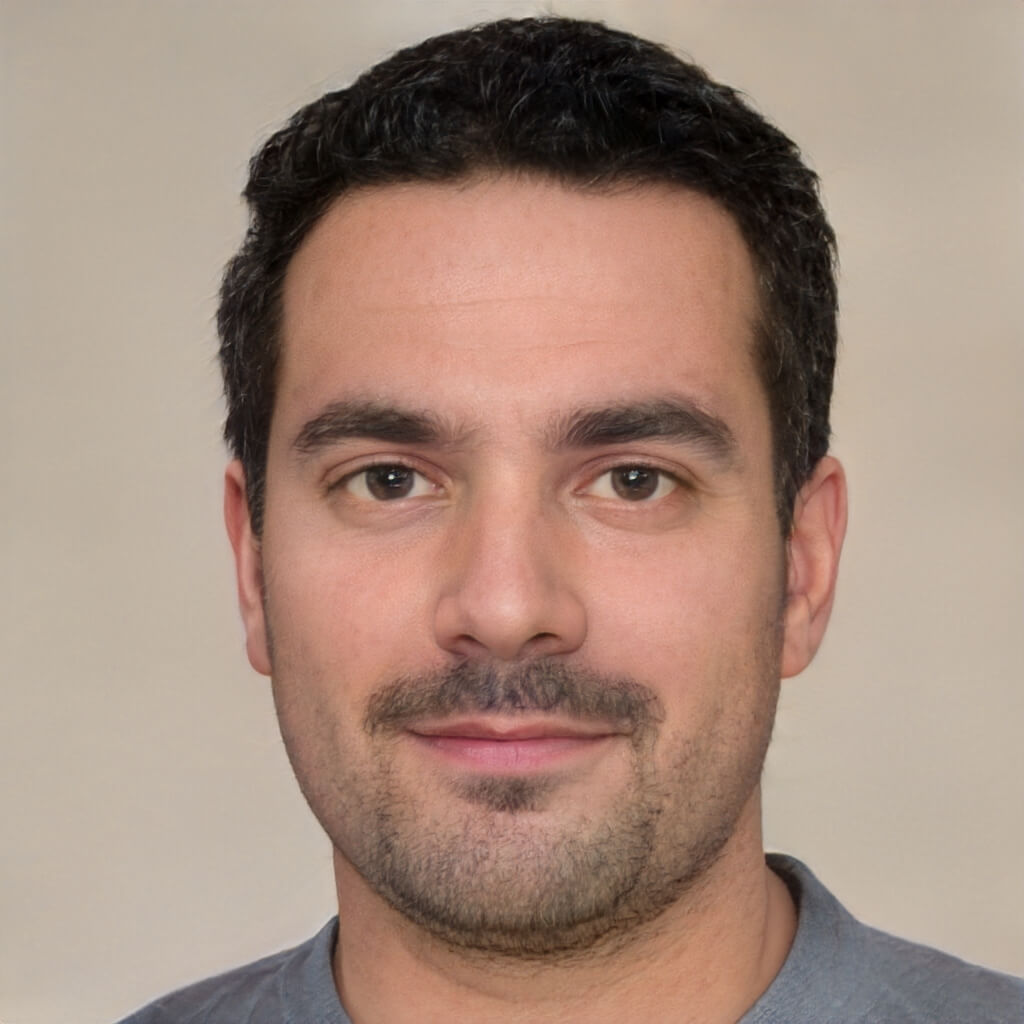 I'm a passionate home and garden enthusiast and the founder of Materialsix Home. With over 10 years of experience in the field, I've cultivated a deep love for all things related to home improvement, gardening, and interior design. Read more…