Often, people are aware of molding. Molding is the trim frequently used around windows, ceilings, and doors. It is perfect for enhancing the beauty of your house.
Crown molding gets installed where the wall's top meets the ceiling. That looks absolutely flawless and provides the interior of your home with an elegant and unique look.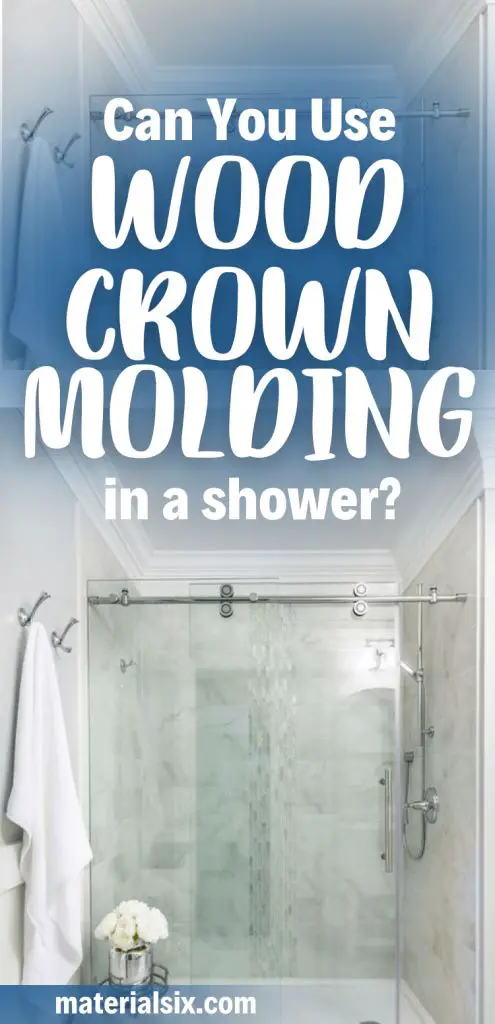 As plenty of designs are available, you can quickly look for a crown molding trim that matches your home's theme.
Are you wondering if you can add wood crown molding in the bathroom? Well, the answer is straightforward, no. Wood crown molding cannot get used inside a shower.
That's because wood isn't moisture resistant!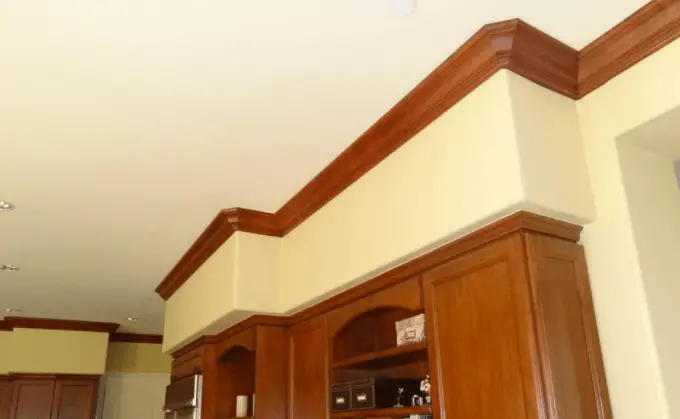 Shower causes humidity, and that can lead to the wood becoming rotten and moldy. There's nothing to worry about, though. Other options are still available.
All you have to do is select a molding that's moisture resistant. That way, you can steer clear of any possibility of the bathroom crown molding getting spoiled by the splashes of water or moisture.
If you want to know all the information necessary to install bathroom crown molding, you've come to the right place.
In this article, we will explore various types of molding suitable for your bathroom instead of wood. You can also discover the benefits of installing bathroom crown molding.
Read also:Standard Shower Dimensions & Measurements
What Is Crown Molding? 
Crown molding gets installed where the ceiling meets the wall, and it's used for decor purposes. Molding is commonly made of wood or plaster, but you can use other water-resistant materials for it.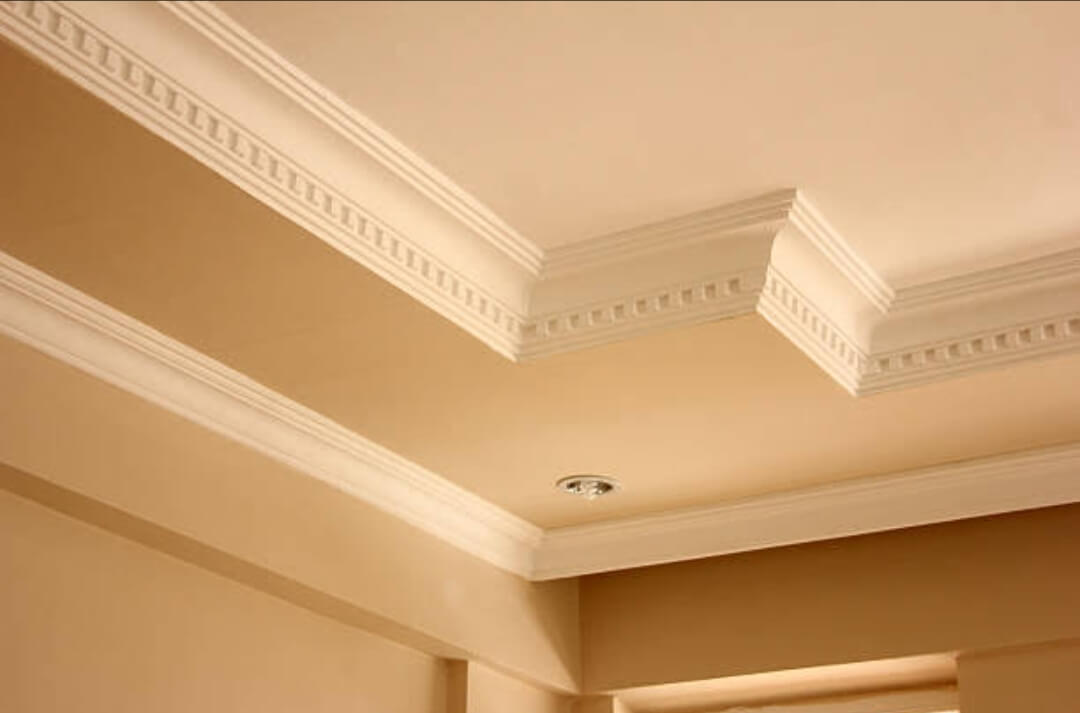 You will mostly come across baseboard molding or the one around doors or windows. Only a few homes have installed crown molding between their wall and ceiling.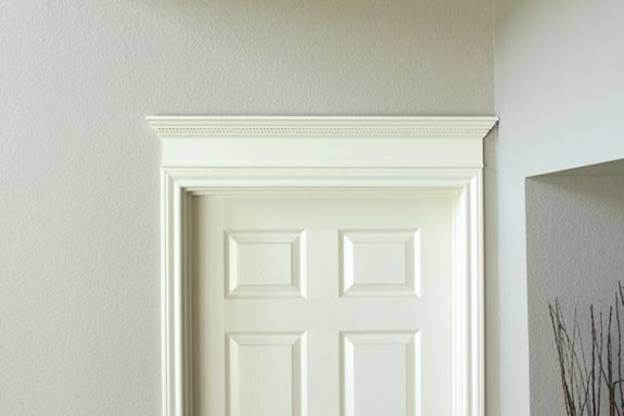 Crown molding is used mainly for decoration today. In the past, crown molding served to cover cracks between the wall and the ceiling. In modern times, it's more than just decorating.
Crown molding appears to add height to your ceiling and stunning detail to your space. It adds an attractive spark to the room.
Today, crown molding is primarily used for decoration. Years ago, it was used to hide the flaws between the ceiling and the wall. It's more than just decorating in today's world. Crown molding seems to give your ceiling height and provide a beautiful touch to your room.
Regardless of the style of location, crown molding can quickly transform the room. It gives a room a more mature, elegant, or luxurious feel.
Crown molding also offers a finishing touch to a room, making it ideal for completed basements because it makes the space feel more inviting.
The decorative accent looks fantastic on walls and ceilings, but you may be as creative as you like to make your room more appealing.
Moisture-resistant crown molding in bathroom 
Bathroom crown molding is very beneficial. That's because it adds a sophisticated look to the simple decor of the bathroom. To create an ambient and unique look, you can use distinct designs or layers.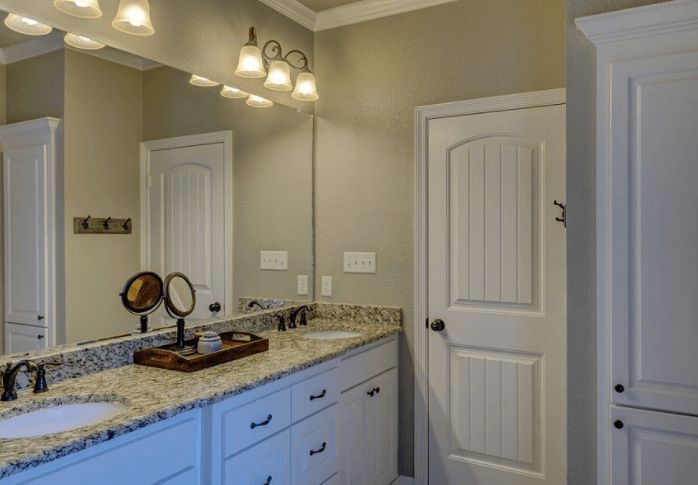 You can select a color that goes along with the color scheme of your bathroom and paint the crown moldings with it.
Polyurethane foam gets used to manufacturing crown molding, and it offers a professional look without compromising durability.
Even though the material isn't as sturdy as wood, the crown moldings offer better corrosion and moisture resistance. That's necessary for places like bathrooms that are often wet.
Also, moisture-resistant crown molding is easy to handle, and it's lightweight. You can adjust the molding strips easily to fit inside the bathroom vents. Installing it is much easier compared to wood crown molding.
5 Benefits Of Installing Crown Molding In Bathroom Or Any Other Room In The House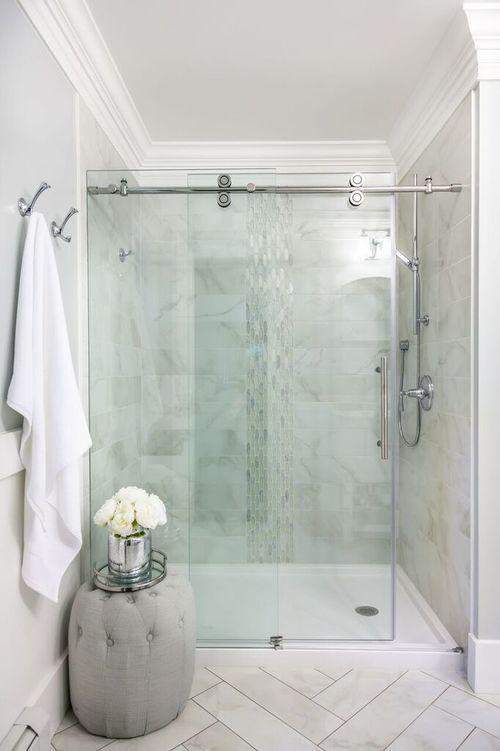 1. Increased home value
Crown molding completes and adds depth to an area when done correctly. As a result, your property will have a more stylish and attractive appearance while increasing its worth.
Choose crown molding that complements your home's decor – ornate styles are appropriate for classic homes, while clean lines are required for modern homes.
Select faux crown molding made of inexpensive materials that look like pricey wood molding. That would give you a better return on your investment.
2. Eliminates ceiling and wall irregularities
As crown molding is installed where the wall and ceiling meet, slight imperfections can be hidden. Crown molding's flexibility allows you to bend it slightly to reach from corner to corner of a room if the ceiling is uneven.
If your top cabinets draw attention to an uneven ceiling or other flaws in your home, install crown molding above them to create the illusion of a level ceiling. Crown molding also hides texture and paint flaws, giving your property a more sophisticated look.
3. It's available in numerous styles to suit your taste and home
You would envision ornate crown molding adorning the walls of stylish, elegant, and antique homes, but crown molding can also be used in modern residences. These varieties can then be painted to complement your style and house.
Play with various styles in different areas based on their purpose, and use color to create your own personal place. Install several styles of crown molding in multiple spots, such as your mantel and bookshelves.
4. Furnishes the walls in a room with higher ceilings
High ceilings make a space feel more open, but they may also make it feel empty. Crown molding draws the eye upward by adding emphasis to the highest area of the wall. As taller ceilings have more open space than lower ones, broader crown molding can be used.
High ceilings are frequently associated with elegance, so adding intricate crown molding to your home will enhance that sensation. With the incorporation of crown molding, your grand interior will feel even more majestic.
5. Adds an exquisite finishing touch to a room
Crown molding, no matter what design you choose, will add to the beauty of a room. They demonstrate a high level of attention to detail and concern for your home.
Their historical use has been associated with elegance, making it a sign of luxury. Impress visitors or potential purchasers of your property with a simple addition of crown molding.
If something feels missing in the house, crown molding may be the perfect solution for it.
Bottom Line
As explained previously, wood crown molding isn't an ideal option for wet places like bathrooms. Wood starts to rot and breaks once it's moldy. Thus, water-resistant crown molding in the bathroom is perfect.
If you're looking to add an elegant flair to your shower area, you should install moisture-resistant crown molding.
More Bathroom Posts & Other Posts You Might Like: