Thinking about remodeling your kitchen? You can start with the kitchen cabinets, as they are the main part of storing your cooking utensils and cutleries.
If you've been using Google Images to look for inspiration, we do so too. However, we have chosen seven styles of kitchen cabinets that are currently on-trend. You might want to have a look at our list below:
1. Shaker Cabinet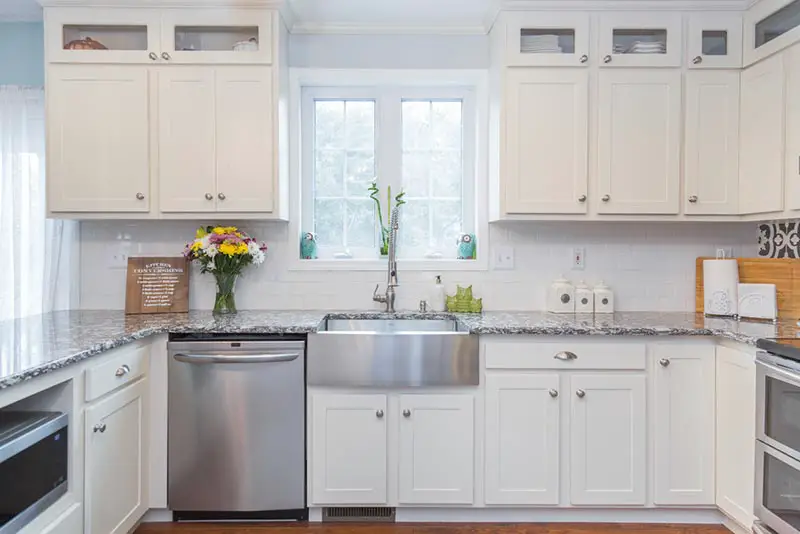 This traditional style is still in business. Coming from the 18th century in England, this simple and classic style remains on the favorite list of many families and interior designers.
Due to their popularity, shaker cabinets have a reasonable price. Some may say that it is the best budget kitchen cabinet. Aside from that, it is easy to style based on your preferences.
2. Beadboard Cabinet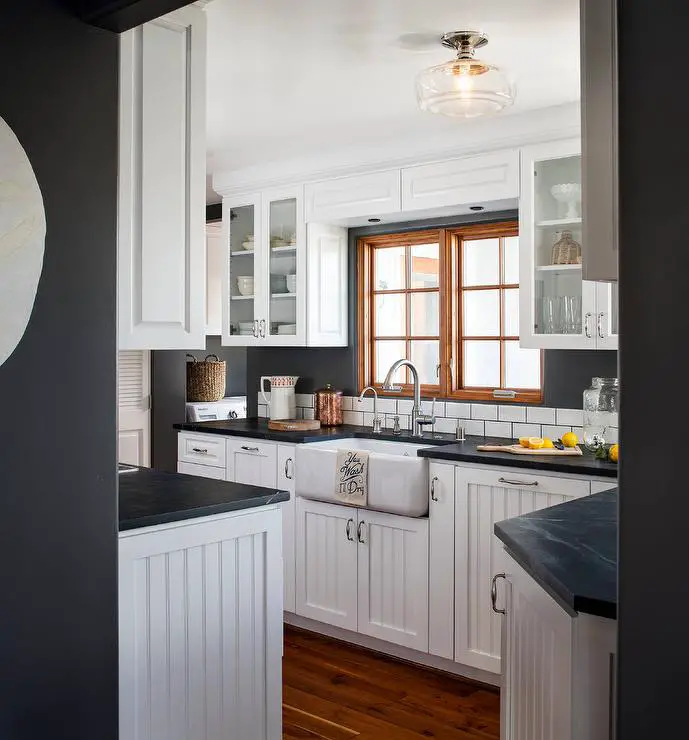 Beadboard cabinet was once popular in the mid-20s, and now it is making a comeback in rustic and vintage-themed kitchens.
It has vertical panels with slats that are fitted to each other. It is a perfect choice for those looking for a sleek and minimal look. The cost of this type of cabinet varies, depending on the type of wood and finishing.
3. Glass-Front Cabinet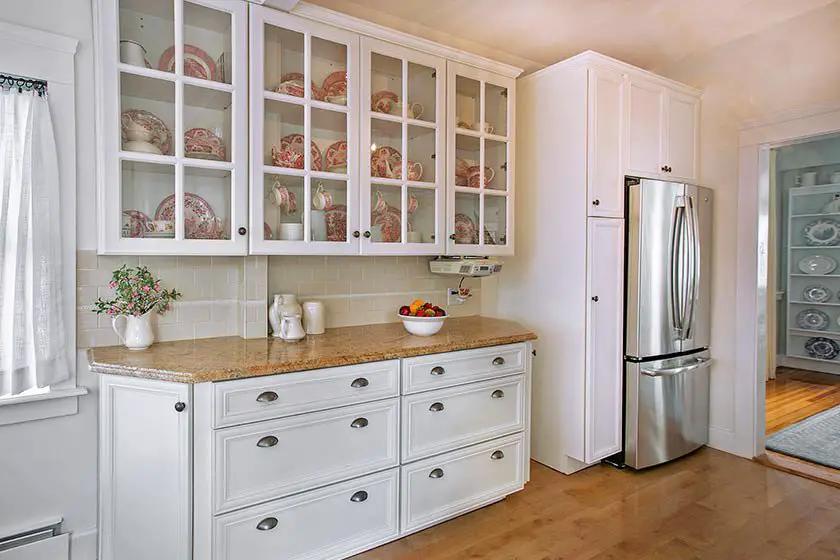 A glass cabinet is for those who want a combination of close and open cabinets. The glass replaces the solid material that hides the contents inside.
It eliminates the need to open each cabinet when searching for a specific item. You can also add lights at the back of the cabinet to highlight the utensils and cutleries inside.
It is also easier to clean, as the glass door keeps the inside protected from dust and grimes.
4. Flat Front/Slab Cabinet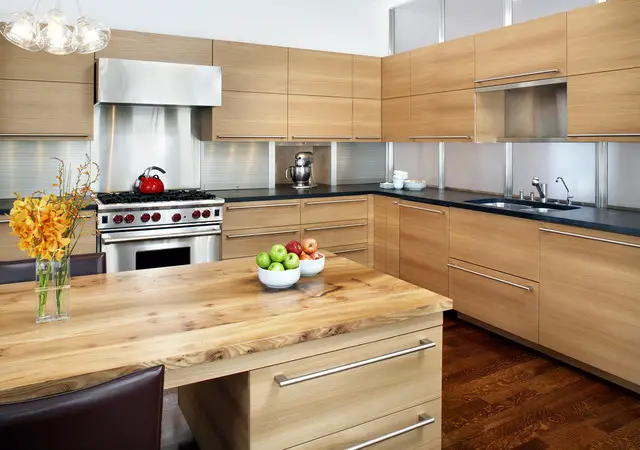 If you are looking for quick access, another simplistic option is to install a slab on top of your kitchen countertop.
It is only a single slab of wood or any other materials, without any panels, frames, or beveling. It is recommended to buy a high gloss laminate finish for maximum durability.
5. Handle-Free Kitchen Cabinet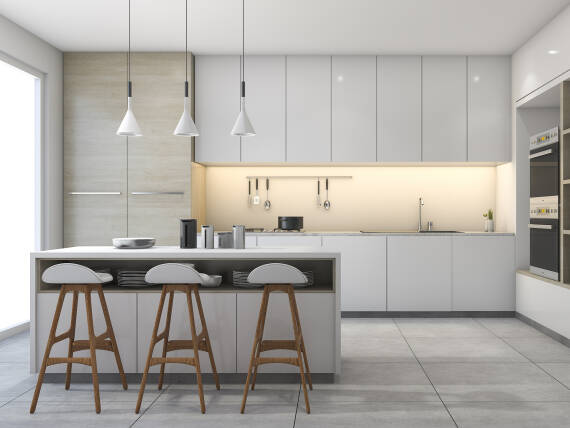 The simplicity of this cabinet is perfect for you who want to achieve that minimalistic taste. Handle-free cabinets are often associated with contemporary and modern European styles.
This style of kitchen cabinet operates using a push or tap latch system. Simply tap or push the cabinet door, and it will open; that is how you close it as well.
6. Plywood Cabinet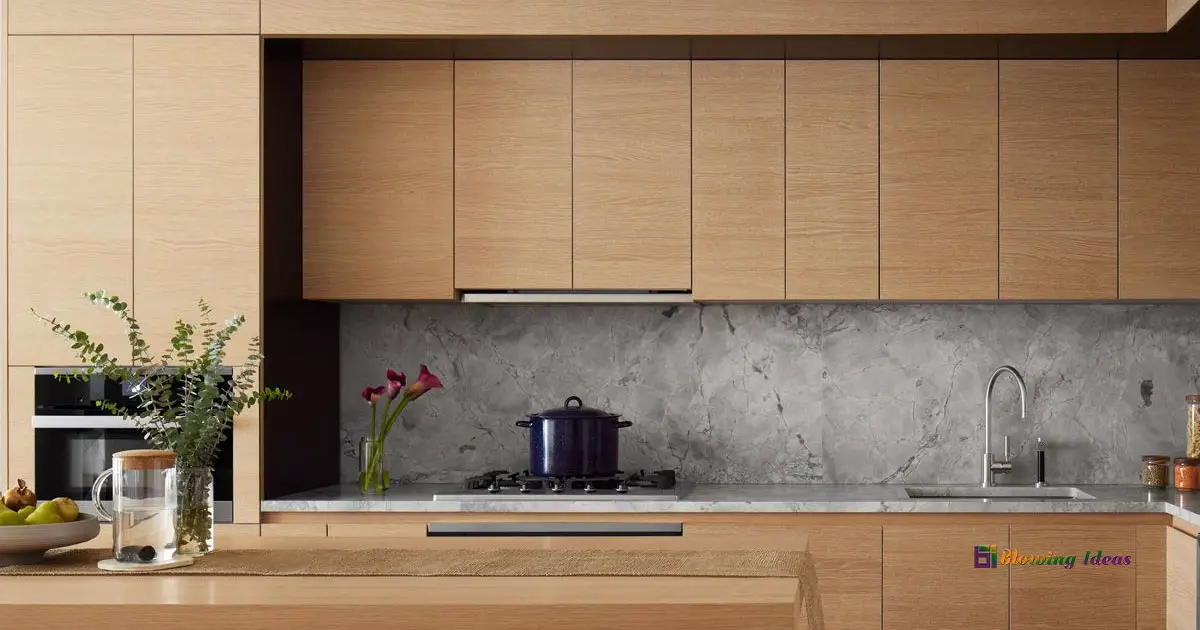 Unlike lumber that can warp, expand, or even shrink as the temperature changes, plywood doesn't do any of that. Plus, it is also durable and strong.
Some designers respect the plywood's marble-looking pattern on its surface. This style emits warmth and a cozy feeling. However, make sure that you are buying high-quality and sturdy plywood.
7. Craftsman Cabinet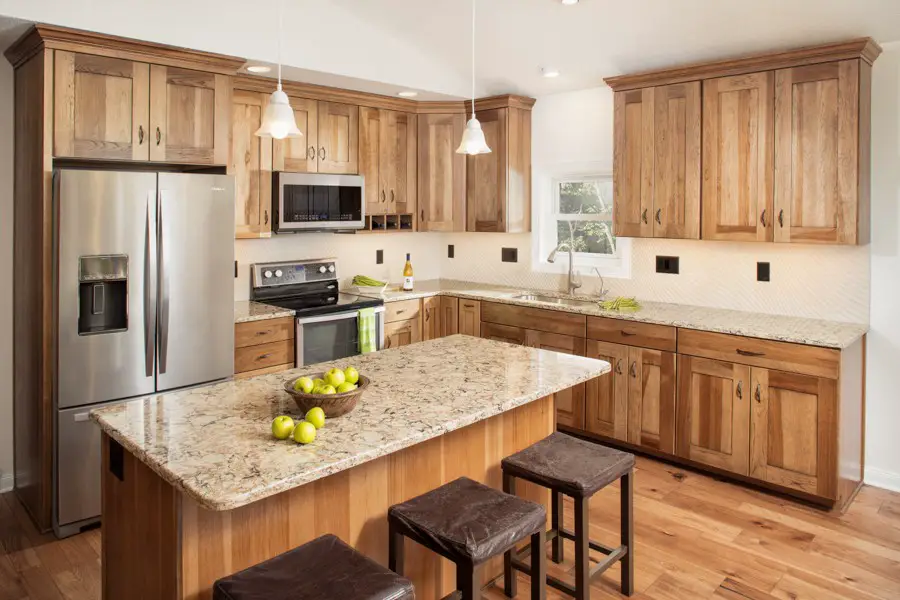 This style of the cabinet has an organic and warm ambiance, and it is perfect for an urban home with simplistic furniture. The materials of this cabinet are often made of quarter-sawn oak or other medium-colored woods.
The craftsman cabinet is similar to the shaker cabinet; one could say that this is an upgraded version with more details. So, if you want a shaker cabinet, but it doesn't fit your home style, this is a go-to choice.
***
The kitchen cabinet plays a huge role in every kitchen house. You will interact with it as often as you go and do something in the kitchen. Choosing one that suits your kitchen style is indeed important.
However, you need to consider if you are comfortable using it in the long run, as selecting a new style to install requires a lot of work, and you might have to start from scratch.
More from Materialsix.com: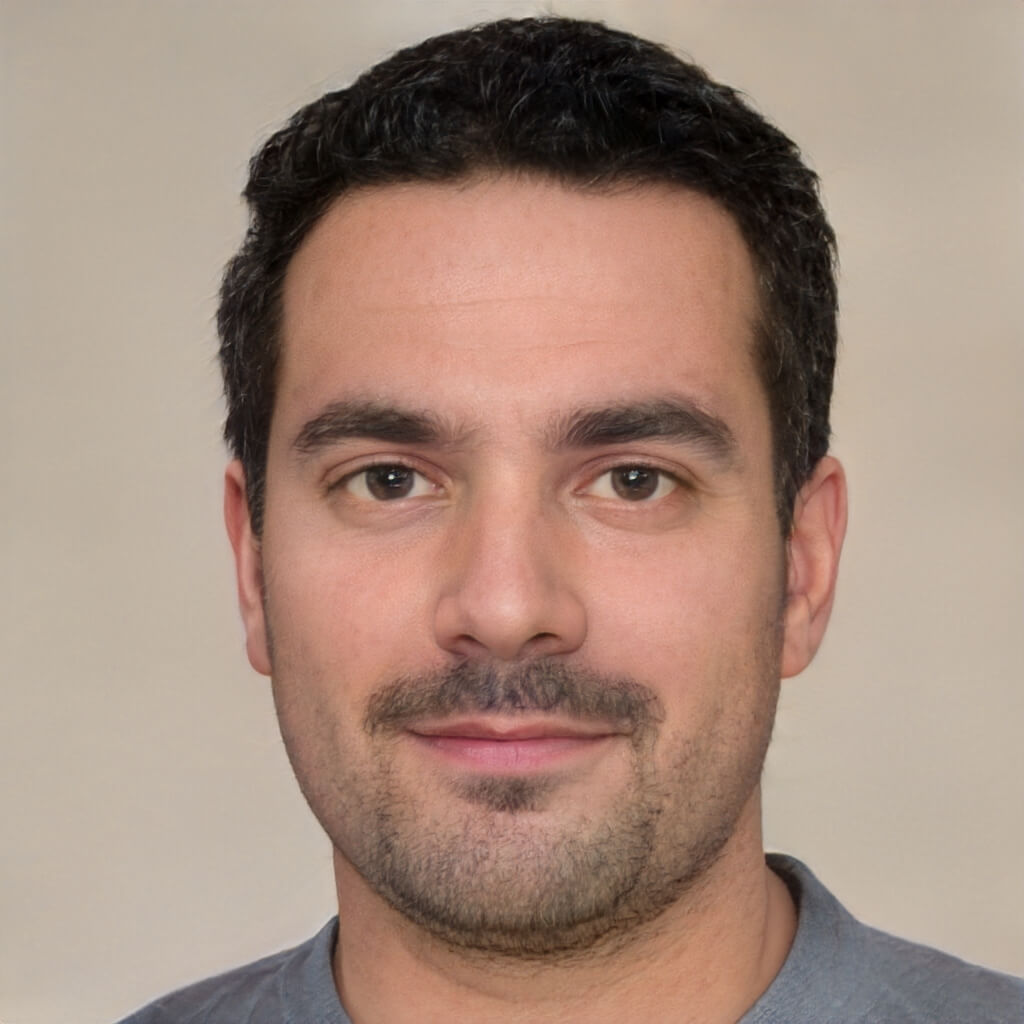 I'm a passionate home and garden enthusiast and the founder of Materialsix Home. With over 10 years of experience in the field, I've cultivated a deep love for all things related to home improvement, gardening, and interior design. Read more…