The lamp lights up a room and makes it comfortable to see. You can try to buy lamps in-store or online. Yet, you can also make the lamp yourself. It can be fun activities to tap into that creativity and see what ideas you can come up with. Plus, your lamp can be modified by your taste. So, how about taking some DIY lamp ideas and make a lamp yourself?
First, you need to consider the material before making your lamp. It can be things from your backyard, recycle materials, craft items and many others.  On the other hand, the ideas can also involve unused and beautiful things that get you inspired.
For example, a rustic home can make a lamp out of wood. An industrial living room use wires, pipes, and other material to make the lamp. You can also take an old lamp and modify it.
20 Creative DIY Lamp Ideas
Before making a lamp, you also need to know various kinds of lamps. Some of the most common lamps are chandelier lighting, floor lamp, hanging fixtures or a small table lamp.
Think about room layout and what kind of lamp that will look amazing in it. Then, decide the best DIY lamp ideas for making a lamp that you think you can do yourself. Here are some lamp designs for you to try.
---
DIY Pipe Lamp – NellieBellie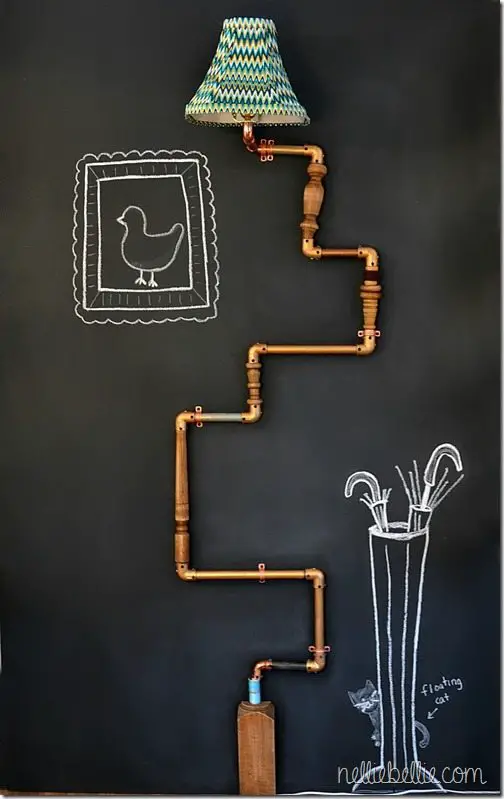 ---
Vintage Bottle Lamp – Shades of Blue Interiors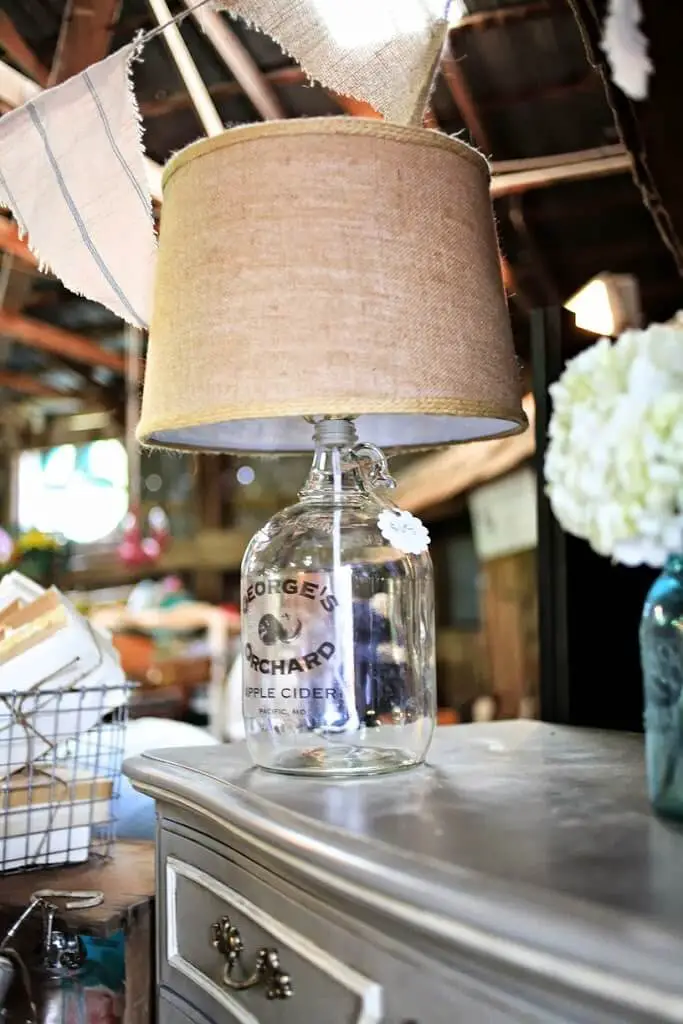 ---
Stacked Book Lamp – The Shabby Creek Cottage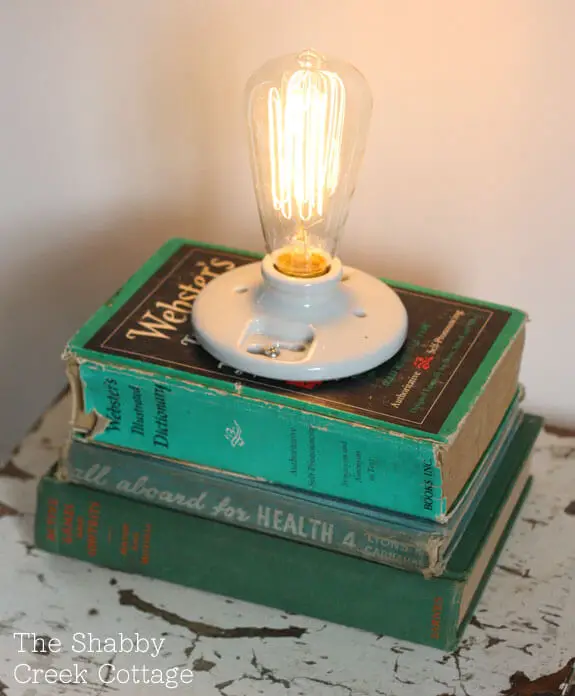 ---
DIY Seashell Lamp – Sue's Creative Workshop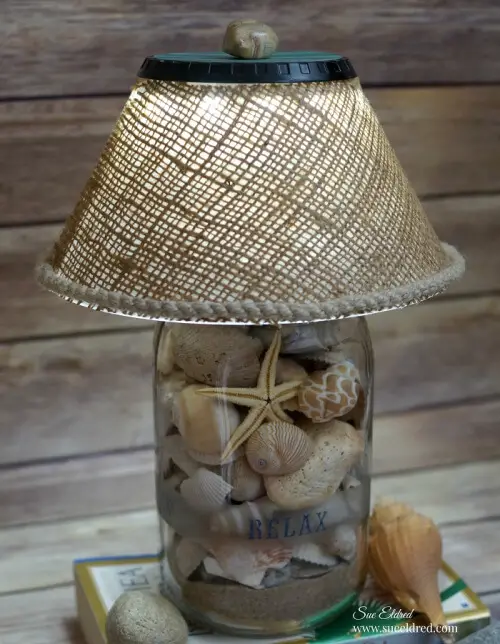 ---
Salvaged Wood Lamp – Burlap & Denim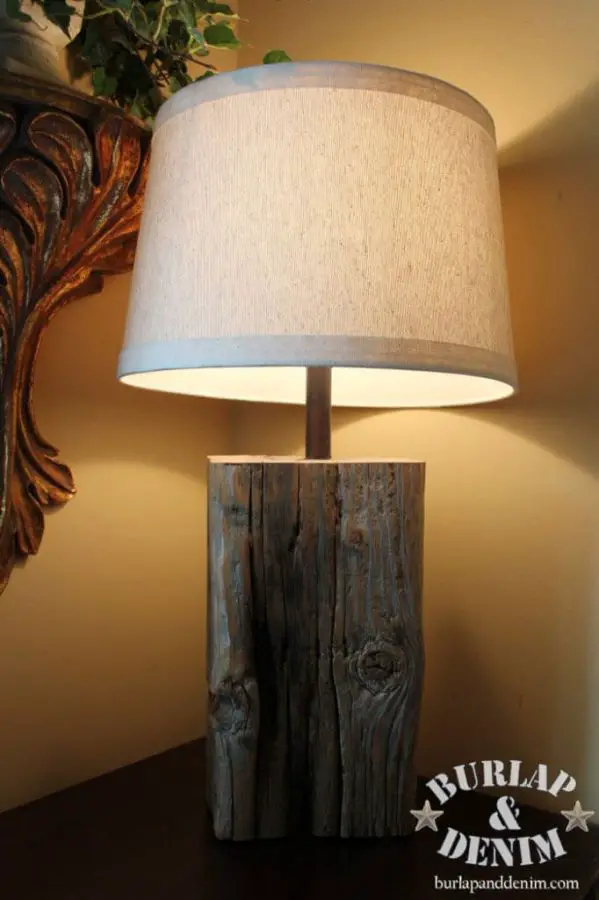 ---
DIY Tapered X Lamp – Pneumatic Addict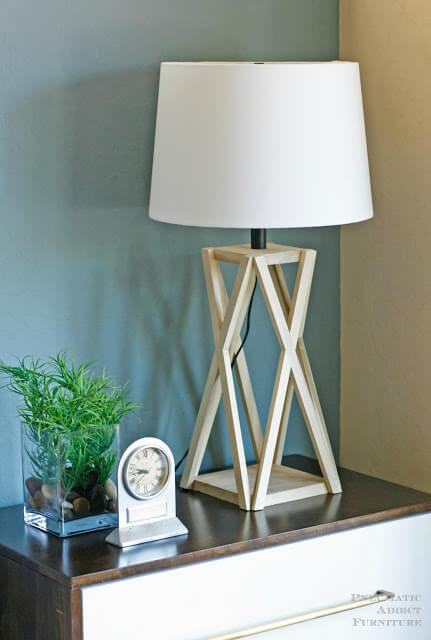 ---
Pottery Barn Knockoff Rope Knot Lamp – Down Home Inspiration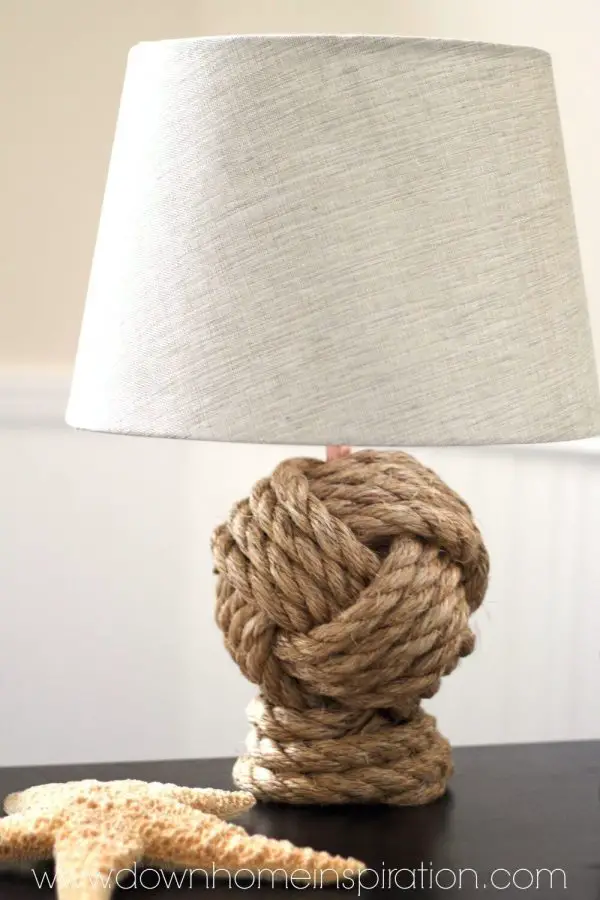 ---
Turn a Lantern into a Lamp – Lovely Etc.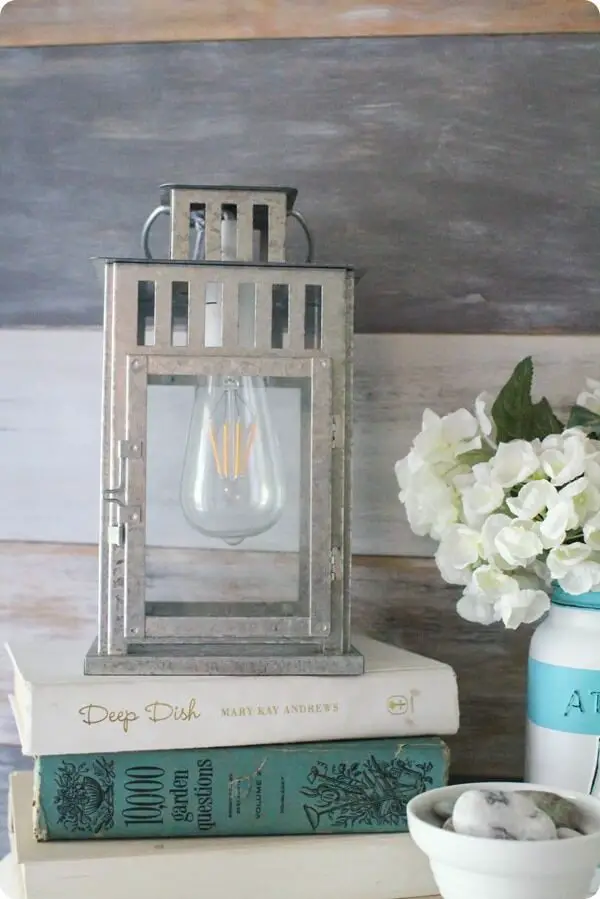 ---
DIY Terrarium Lamp – Craft Bits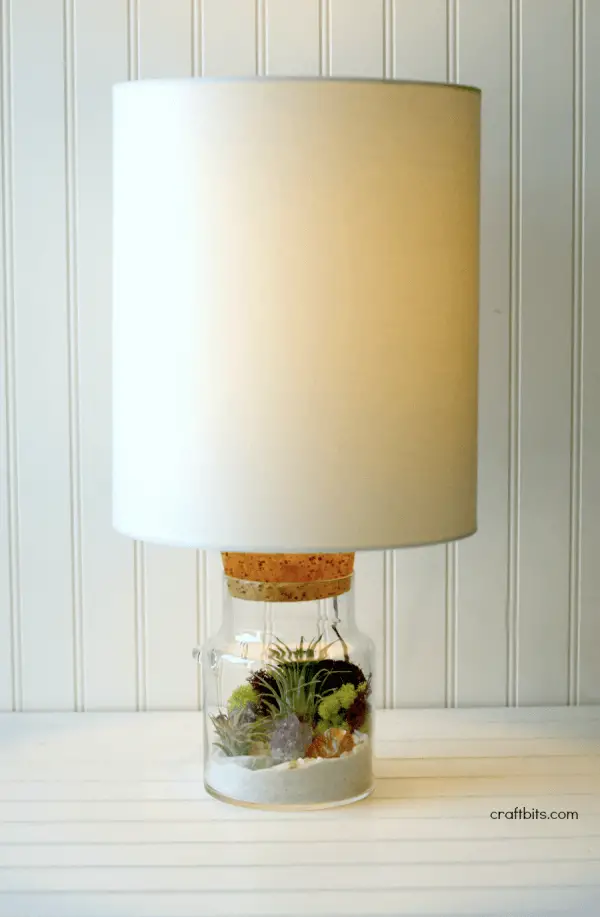 ---
DIY Wooden Cube Lamp – Ohoh Deco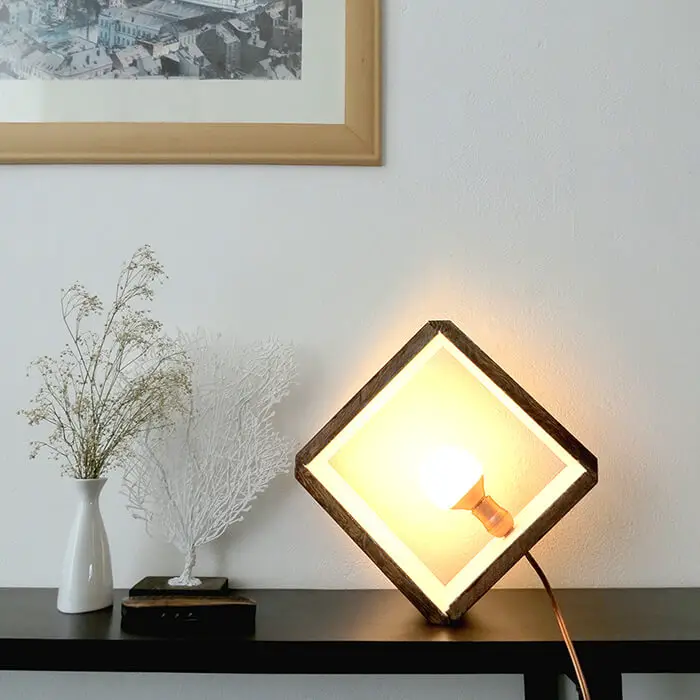 ---
Dollar Store Craft Box Lamp – Recaptured Charm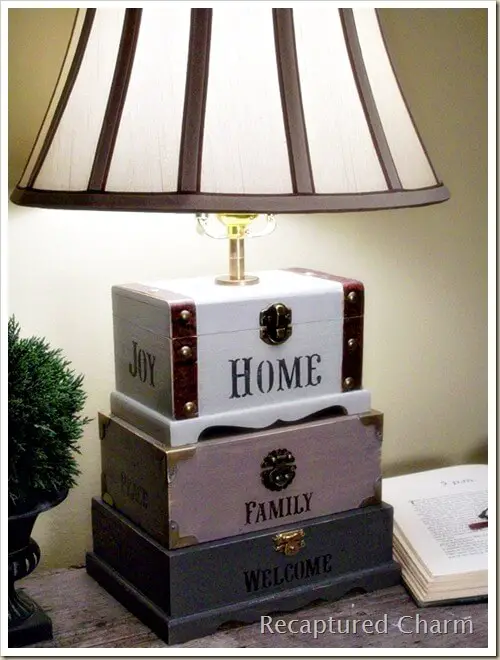 ---
Mason Jar lamp – Chatfield Court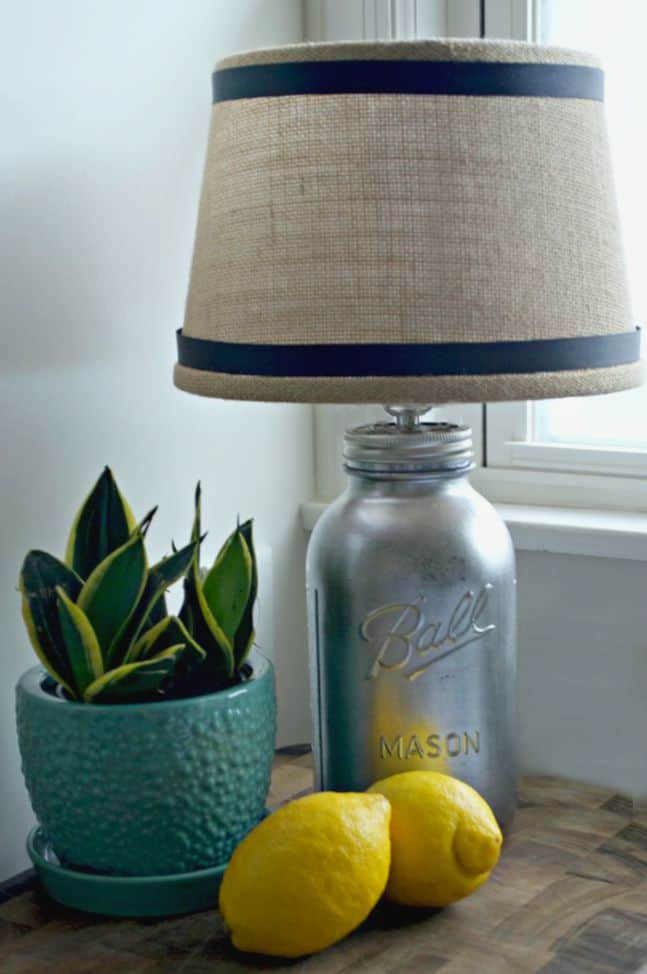 Read: DIY Mason Jar Projects
---
DIY Lego Lamp – Infarrantly Creative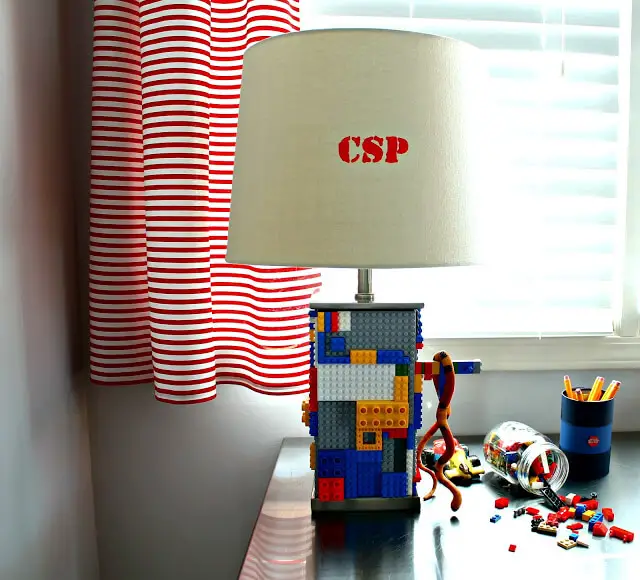 ---
Nature Inspired Floor Lamp – Ana White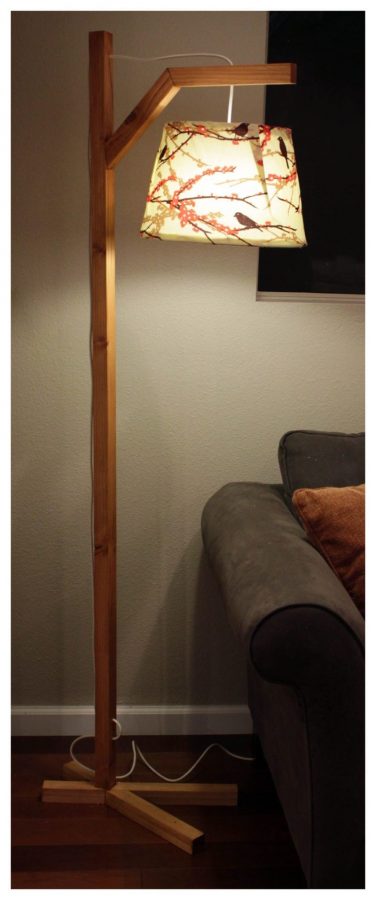 ---
Inspiration can come from anything; the color of your room, unused material, or the interior of the house. Put all important elements so you can decide which lamp ideas to make. There are many creative lighting designs that people can do once they set their minds.
Related: DIY Lampshade Makeover Ideas
You can take inspiration for DIY Lamp Ideas listed above. Who knows, it can be a fun activity to do in your free time. It is a satisfying feeling to create something homemade with your hand.  Do not hesitate to share your ideas and let others inspired others to do the same thing.