With many colors that go with burgundy well, this purplish dark red tone is one of the mainstays in the room decoration.
Despite having similarities, it is different from maroon, which is a red-brown combination.
Burgundy is a choice for decorating living rooms and dining rooms because of its positively inviting colors. You can combine it with patterns, motifs, or plain easily.
Although it is easy to blend with others, you need to pair this tone well for maximum results. Therefore, let us explore now!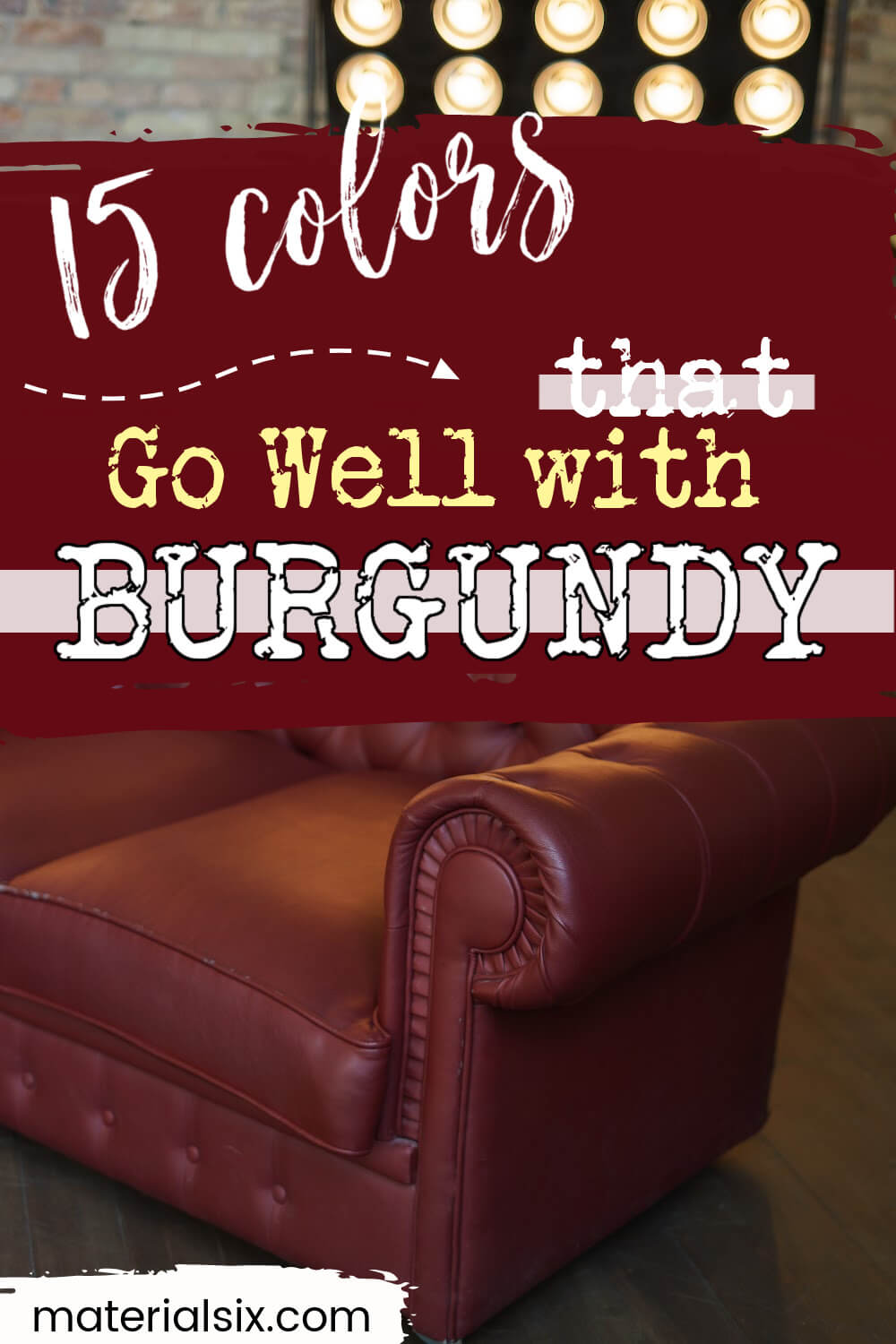 What Colors Go with Burgundy?
Burgundy consists of two kinds, namely vivid and old. Although the former is lighter, ordinary people do not mind the difference between the two.
Both burgundies have berry nuances that combine well with neon and less bright tints.
This tone has a dark yet subdued and gentle tone so that its radiance can give off an impression of luxury and class.
However, for the convenience of the room design and decoration, let us see what color goes with burgundy as listed below!
1. White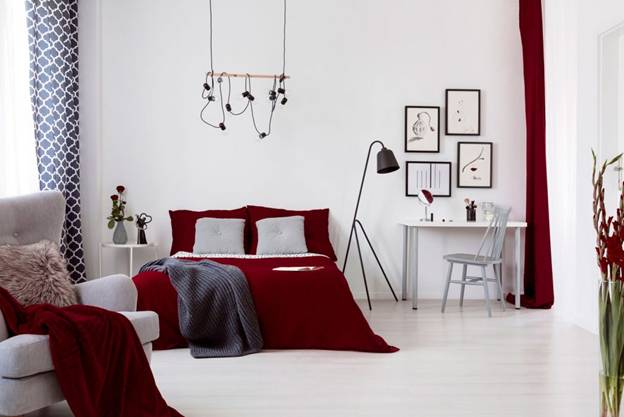 White is a neutral color that can blend in with almost any tone. This tint goes well with burgundy. The combination of bright and dark creates a bold and classy feel.
You can combine burgundy with all brightness levels, regardless of who is more dominant. For a modern concept, white should be dominant.
For Victorian style, the reddish dominance is even better.
2. Black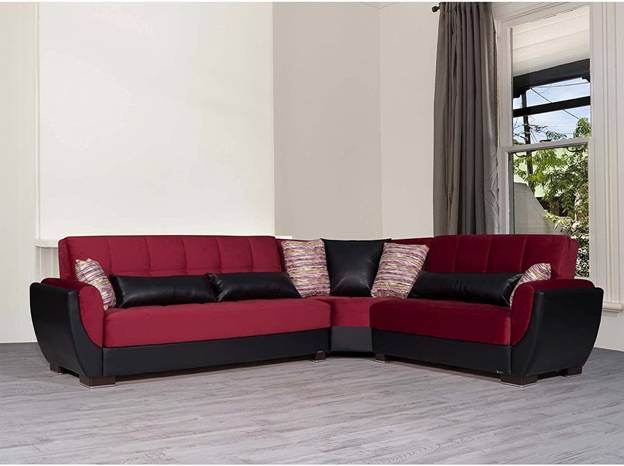 It is similar to white as black is a patent color that matches almost any tone. One of the perfect combinations is the dark burgundy shades, as it is full of mystery but convey elegance.
Burgundy will go well with just black, but you can also add other tones to make it more lively. For example, you can also add white or dusty pink at the same time.
3. Beige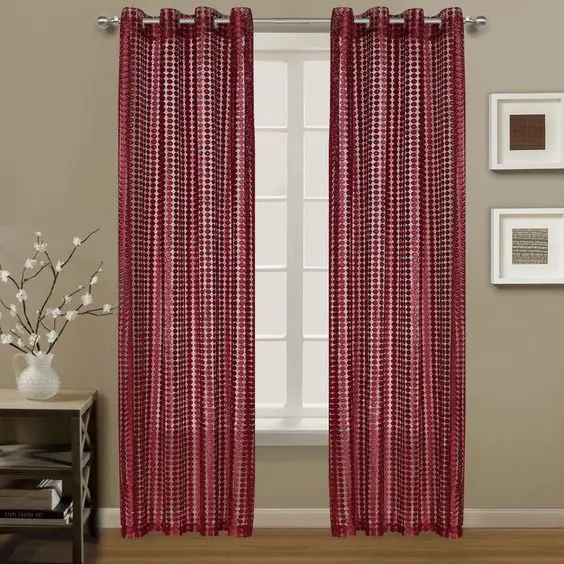 Beige is also included in the neutral color category because it can blend in with almost all tones. The pale yellow or grayish tone is also one of the colors that go with burgundy well.
This color has dozens of types with different levels of brightness.
Besides, this tone exudes a warm yet not boring feel. To get comfortable results on the eyes, you can combine them with light ones.
The calm nuance will make the bold colors look less in a beautiful way.
Examples of combinations that you can try are beige sofas with burgundy as pillows, curtains, or other decorations.
4. Grey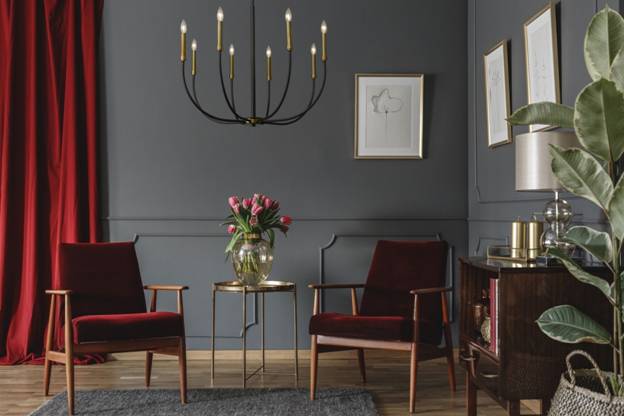 Gray is one of the popular tones and easily blends in with the others. Another interesting point is that this color is quite rich, and almost anything goes well with burgundy.
You can mix it with greige, light gray, even the bolder charcoal tone.
However, designers say that the best gray colors are the light ones. Thus, the furniture and the room do not look too dark.
5. Pink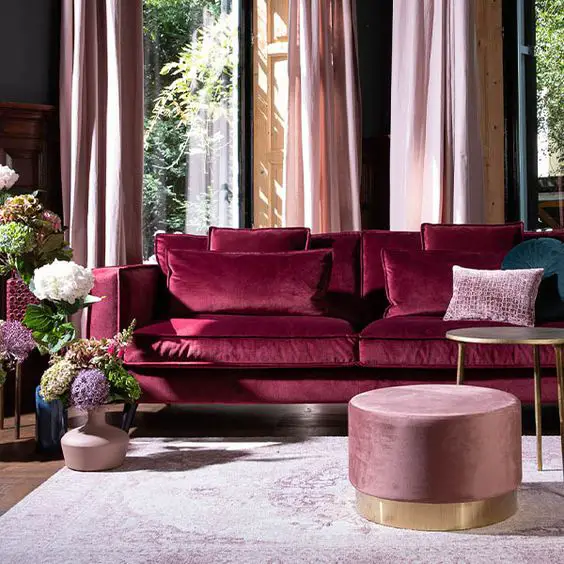 Pink and burgundy are two colors that both contain elements of red. Therefore, the combination of the two is very appropriate and will provide a romantic atmosphere on various occasions.
All pink are the colors that go good with burgundy. However, experts say that the too-bright young red will make collision tones less pleasant.
If you want to mix the two, a dusty pink or a lighter shade would be nice. Another option is pairing the darker one with burgundy to make a romantic but mysterious nuance.
6. Red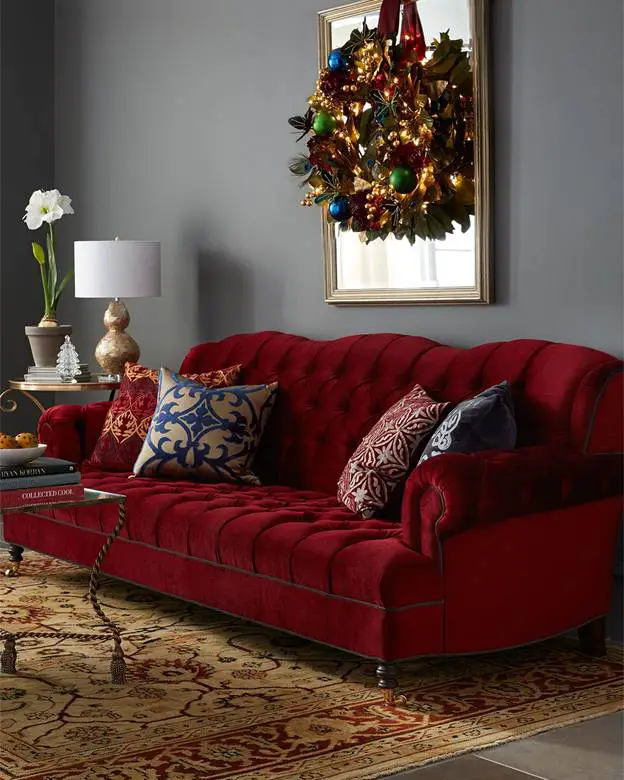 As explained above, burgundy has an element of red in it. Thereupon, these hues will give a beautiful effect.
Both of them include bold colors, but the presence of red will neutralize the dark shades of burgundy so that it is more cheerful and fun.
These two colors can give the best results regardless of which one is more dominant. You can present an elegant yet energizing feel with this tone.
7. Purple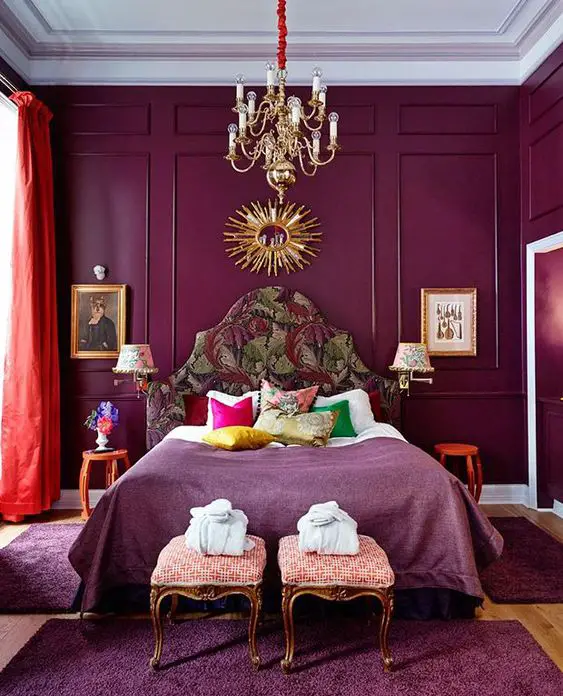 Burgundy has the purple element that makes this combination is like a pair of brothers meeting. These two striking tones can create a majestic and classy atmosphere.
Likewise,the furniture will look beautiful whether you combine burgundy with dark or light tones.
If you combine it with dark purple, then you will arrive in a room with a Victorian style. This combination also allows you to design a space with a gothic concept.
However, the lighter tone, such as lavender, is also one of the best pairsbecause it will liven up a fun, modern, and classy atmosphere.
8. Brown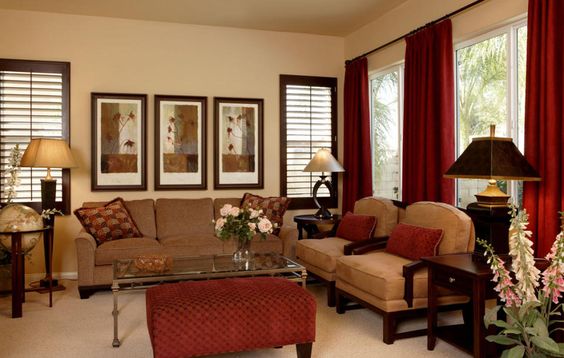 The other colors that go well with burgundy are browns, both dark, and light. These shades seem to complement each other to present a calm and elegant feel.
You can mix and match the two, for example, combining a brown wooden chair with a burgundy carpet. This combination does look classic but still timeless and always relevant to the times.
If you use dark brown, only using these two colors in the room will make the atmosphere monotonous. You can add white, black, or green tones to create a lively atmosphere.
It is possible to use only burgundy and light brown in one room. However, putting other tones, such as those on the dark one, is a good idea.
9. Gold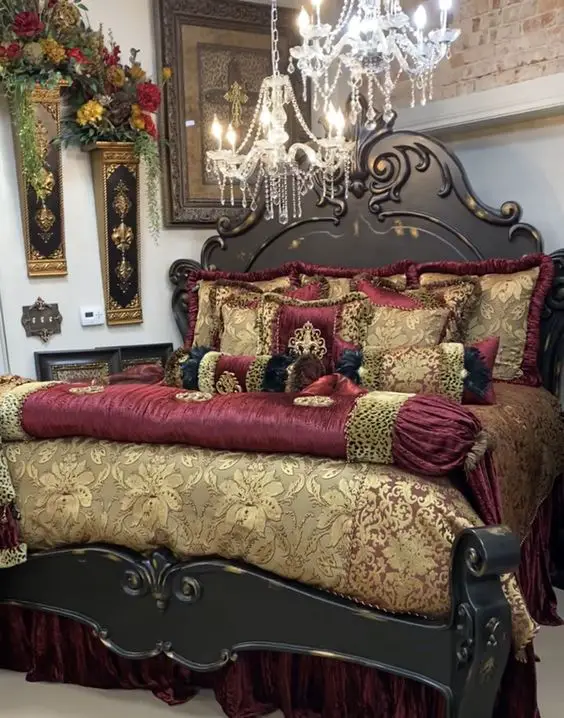 To make the most elegant nuances, gold is the perfect answer. The combination of this color and burgundy will evoke a classy feel without rivals.
Burgundy is a high pigmented color that symbolizes courage, strength, and boldness. Meanwhile, gold is the prosperity, success, luxury, and glory symbol.
With these two strong characters, people say that both are the most appropriate colors for the King and Queen.
Please note that almost all fairy tales and kingdoms always include this color combination as a splendor symbol.
If you use it for home furnishings, the combination of the two will give you a calm atmosphere, but full of energy and enthusiasm.
However, this tone is also suitable for the bedroom because it has a dark spectrum that makes it peaceful and less hectic.
10. Orange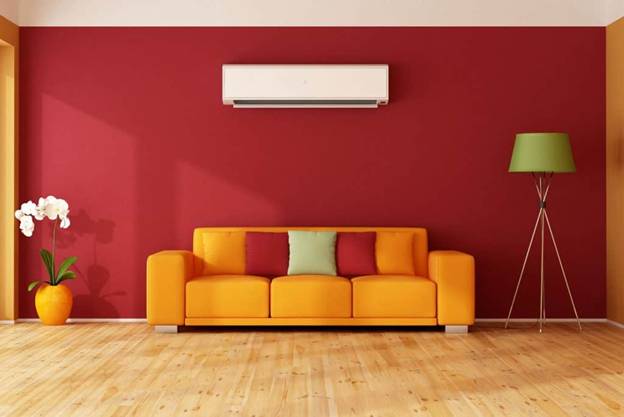 Both orange and burgundy are strike colors in terms of character. Most people might not even think of bringing them together in one place.
They can mix well. The bright radiance neutralizes the burgundy and gives a friendly but classy impression.
Both will match each other with the right combination, as orange also has warm elements like gold. A room with this tone will exude a peaceful yet energizing atmosphere.
11. Yellow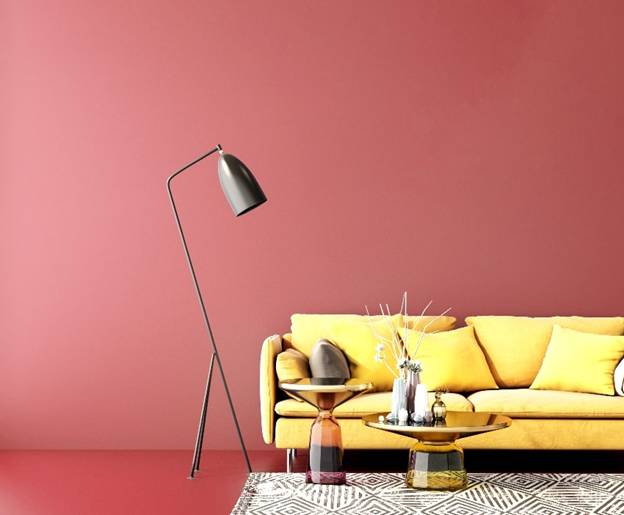 Similar to orange, Yellow and burgundy will create a warm, intimate, and peaceful feel in the room.
You can combine burgundy with pale tones, but experts recommend using golden yellow. The two are contrasting but complement each other in creating a warm atmosphere.
A combination of yellow gold and burgundy alone is enough to make the atmosphere more beautiful in the room.
However, to avoid the impression of being monotonous, you can add bright colors such as green, white, or gray.
12. Green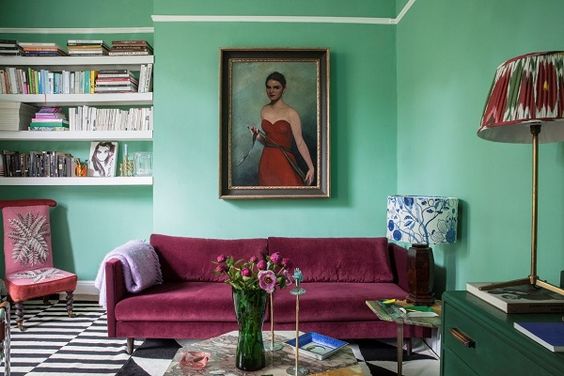 These two colors have almost nothing in common, but they can match each other. Burgundy can radiate beauty when mixed with various types of green.
One of the green tones is mint. The combination will create a bright, natural, calm, yet energizing atmosphere.
It is suitable for modern concepts or farmhouses.
In addition, you can also combine it with sage green to give a calm and calm feel. Meanwhile, the emerald tone will create a majestic, luxurious, but a little mysterious atmosphere.
13. Blue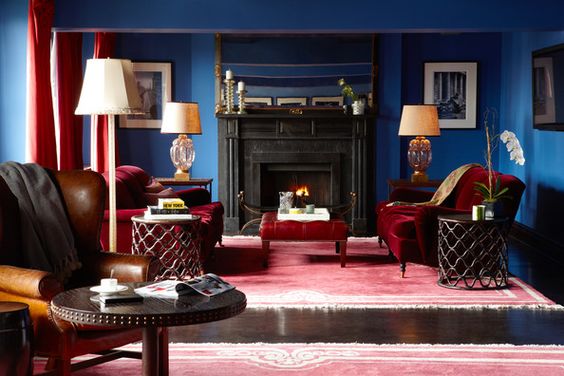 The next tone is blue. Even though they seem to have distinct components, these two are enough to give a calm and impactful effect in the room.
Dark blue walls with burgundy furniture convey an elegant feel that will radiate. You can also add other tones like red or brown to make it perfect.
14. Navy Blue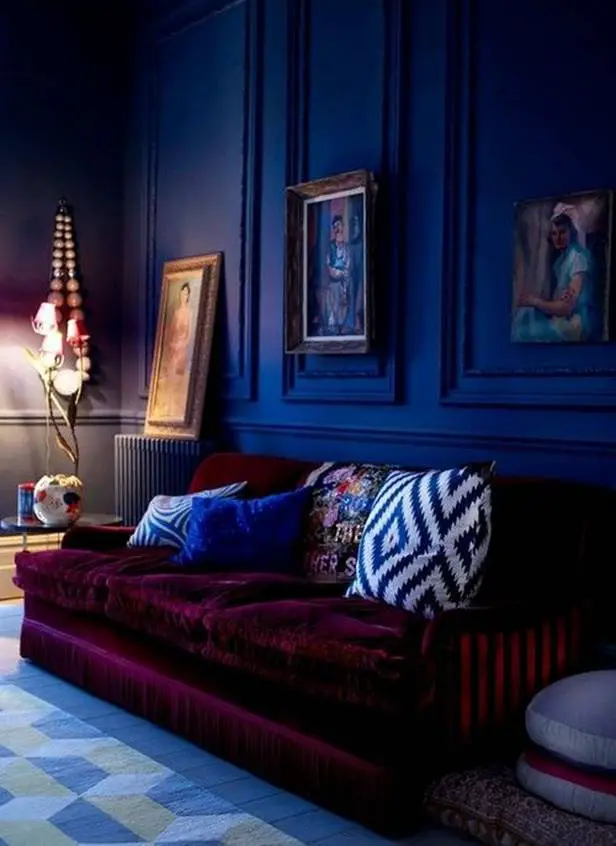 Navy is among the best hues that will work with burgundy. This tone has blue elements in mind while emitting a peaceful and calm aura like bold gray.
Combining navy blue and burgundy can be the right choice for various rooms, from living rooms to beds. This dark color can give a warm and comfortable atmosphere.
However, considering that these two colors are dark, some people may feel uncomfortable. You can add other tones as anticipation, such as white or gray.
15. Teal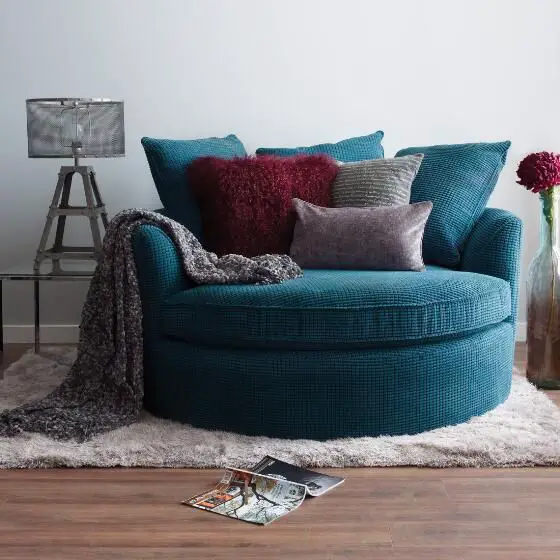 In the color spectrum, teal and burgundy are opposites. However, the two turned out to be able to unite in harmony.
You can combine these two colors with a balanced composition. But the dominance of one of them is also not a big problem.
The more burgundy will give the impression of a mysterious, ambitious, but full of affection. Meanwhile, the dominance of Teal will create a peaceful and relaxing atmosphere.
Conclusion
Burgundy is a derived color that has elements of red and blue. For centuries, many people considered it the color of kings and queens because it has a charm that symbolizes splendor.
However, using it carelessly will make its charm fade. Therefore, you can use the recommended colors that go with burgundy above as a guide.