A lot of times customers will ask, "Do Walmart, Lowe's and Home Depot allow me to return paint products? They may wish to bring them back due to the fact it wasn't precisely what was needed, or they have changed their mind regarding a potential home improvement plan.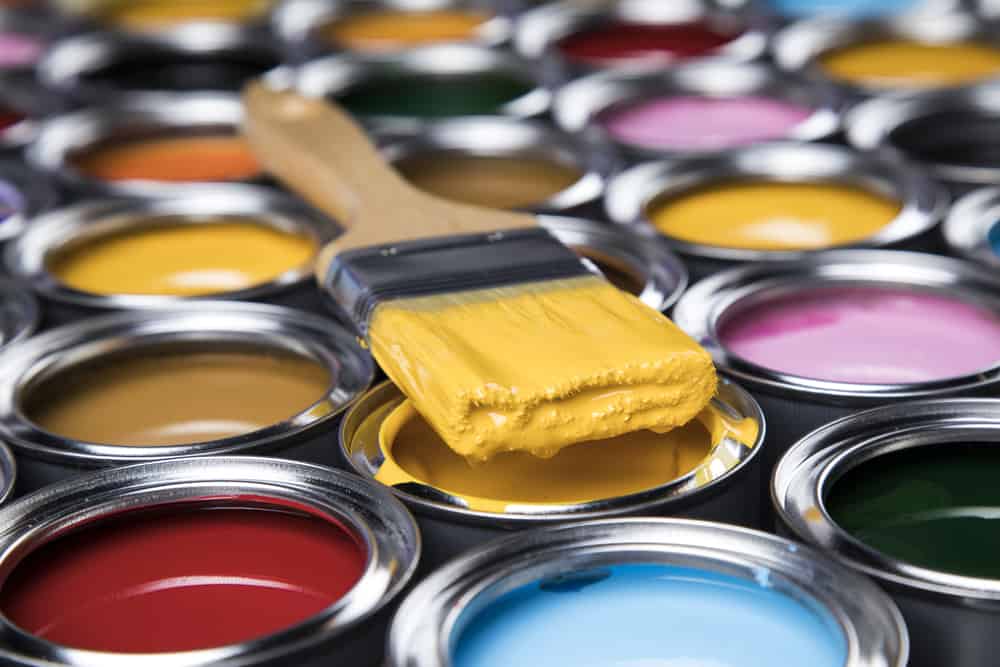 It is possible to return/bring back paint products to these retailers, however, it all depends on the exact reason you are doing so, as well as several other factors.
 These factors include things such as the timeframe in which it was purchased, as well as they must follow each retailer's specific return policy. These retailers may each have differing paint product return rules, so it all depends on which store the paint was bought at.
So, the bottom line is you must follow these return policies for these three stores if you wish to return a paint product:
Can You Return Paint to Home Depot?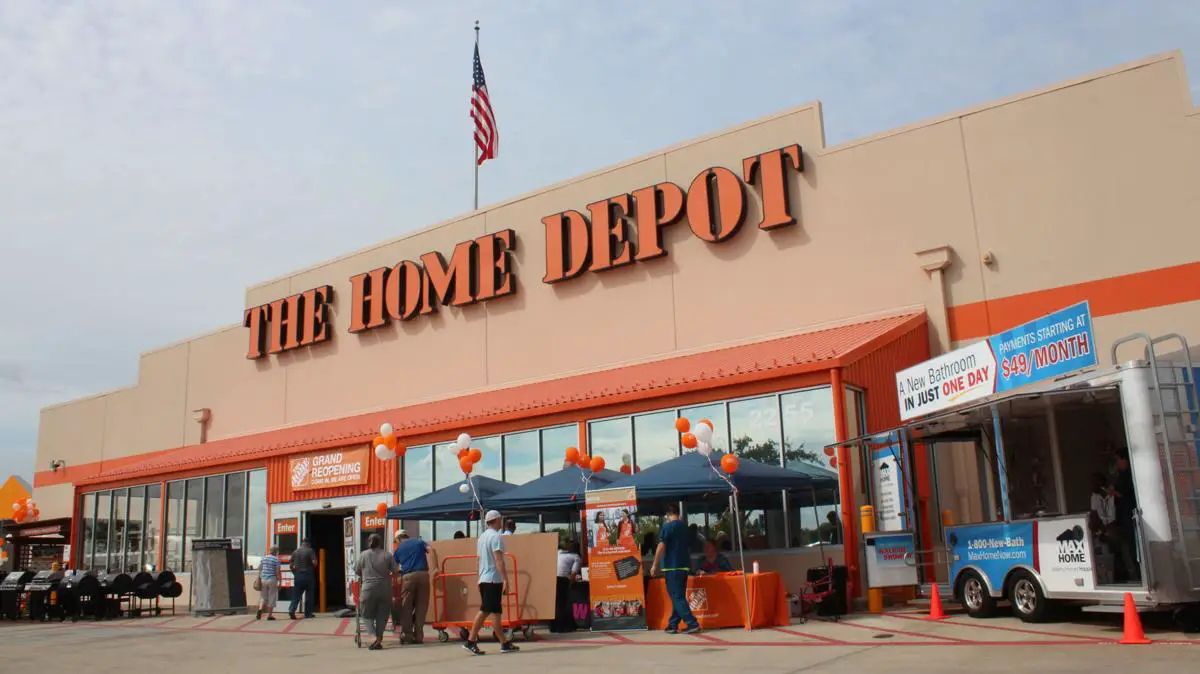 Can You Return Unused and Unopened Paint to Home Depot?
Yes, if the paint is unopened and not used, you can bring it back to a Home Depot store. This rule includes paint products that have not been specially mixed and are un-colored. If a product has been specially mixed or colored, it is not returnable because it is thought of as being opened.
Additionally, you must bring it back inside of 30 days from when you bought it and you must bring your original receipt. You can use either an online receipt or a regular paper printed one.
Can You Return Mixed Paint to Home Depot?
If you wish to bring back a mixed paint product, it can be done inside of 30 days from purchase, but has to follow Home Depot's Paint Satisfaction Guarantee Policy. These type of returns don't follow the normal return policy method.
Home Depot's Paint Satisfaction Guarantee Policy lets customers bring back paint for a correction of color without a fee if your initial paint purchase doesn't match what you wanted. If the store is unable to correctly match the paint color you desire, you get a different color that matches what you want for free.
Besides this policy, customers cannot bring back paint products unless the Home Depot salesperson made a mistake, however, that's not easy to prove.
Can You Return Spray Paint to Home Depot?
Yes, Customers can bring back spray paint products within 30 days of buying them. They must also bring their receipt. If it's more than 30 days or you don't have the receipt, then you cannot bring it back to the store for a refund or exchange.
This is due to the fact used spray paint isn't allowed to be repackaged and resold. Unless your product was in some way damaged or defective, it cannot be returned. And spray paint has a standardized coloring system, so you can't use the excuse of the color being wrong.
Can You Exchange Paint at Home Depot?
The Home Depot Return Policy states that returns are dependent on if a product is open, reason for return, the timeframe since it was purchased, and what the item is. Certain products or purchases also require a receipt.
If it is inside of 30 days of purchase, not open and non-mixed, paint products can be returned to Home Depot. Plus, if a mixed can of paint isn't the right color you want, they will give you the right color for free if the salesperson was who made the mistake.
But, if the customer doesn't have the receipt, there are no returns allowed at all. Plus, you cannot bring it back just because you hate the shade but the paint was properly mixed.
Return Policy at Home Depot For Paint
Home Depot's return policy for paint products is based on their Paint Satisfaction Guarantee rules. If a customer isn't happy with a paint purchase, it can be returned within 30 days of purchase. For mixed paint products, you can bring it back to correct the shade or get a similar product of the right shade. However, it must be uncolored, and unopened paint or you cannot bring it back.
Yet, a few exceptions to policy may be honored. If, for instance, you hate the shade yet did not prepare the surface of what you were painting properly prior to the paint job, you cannot bring the paint back. Additionally excluded from returns are specially ordered paint, "oops" varieties, color samples or liquid stains.
How to Return Paint Products at Home Depot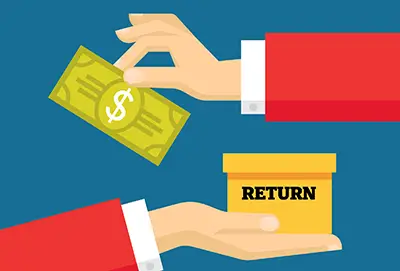 1. Assemble both the paint and your receipt
Firstly, you must have both your receipt as well as the paint. This proves you are inside of the 30 days return policy.
2. Go to the Customer Service Desk
The Customer Service desk at Home Depot is where returns are processed. Normally, these are close to either an exit or an entrance of the store. If you can't find it, just ask one of the store employees for help..
3. Explain what's needed
When you talk to the Customer Service Desk employee, just explain exactly what you want. You need to say if you require a refund or an exchange. Tell them if it is open or unopen, as the latter is covered under their Paint Satisfaction Guarantee. If bringing it back under the guarantee, you must explain the issue you have with the shade. Then, the employee will be better able to tell the paint product department what's needed.
If the paint is not open and you want your money back, that should be all that's required. But if you need the color of the paint corrected, and want it exchanged, go on to Step 4.
4. Carry out an exchange or correction of the paint color
If an exchange or new paint color is what you want, they will send you to their paint department. Once there, the employee will either correct the paint color or see if they can provide you with a similar product in the right color.
If you were given a new can of paint, you'll then go back to the Customer Service desk and they will take the final step and process it so you can leave with your new paint.
Can You Return Stain to Home Depot?
Being able to return stain paint products is dependent on if you opened it or not. It must be unopened, plus you need a receipt. If so, you can either return it or exchange it. Opened items cannot be brought back and are not covered under their Paint Satisfaction Guarantee, therefore there's no option to bring them back for refund or exchange.
Can You Return Paint to Lowe's?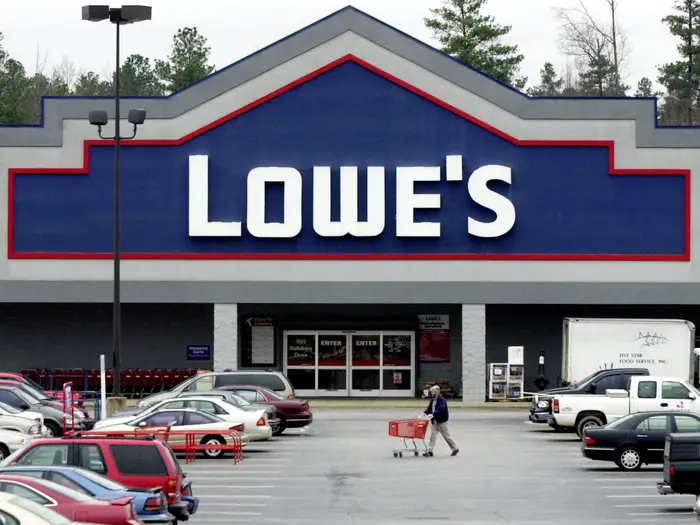 Must Paint Returns be Unopened at Lowes?
Yes, paint can be brought back to a Lowes store easily if it's been inside of 30 days of purchase and it is not opened.  You also need either an online receipt or a printed paper one. The vital question is regarding the condition of the paint. It must be not open, not damaged,  and like new or they won't take it back at all.
Can You Return Mixed Paint to Lowe's?
Yes, you can usually bring back mixed paint and trade it in for a different color in a similar product if you are not happy. There are a few exceptions, to include not being allowed to return these items:
Sample size containers of paint.
Non-stocked paint products.
Paint products you bought from the store's mis-tinted paints section.
Returns involving an application mistake or an issue connected with surface preparation.
It's simple to be eligible for exchanging paint products. Just bring the receipt and product back inside of 30 days from purchase and the product must be in its original packaging.
Paint Exchange Policy at Lowes
The Paint Guarantee Policy covers Lowe's rules for bringing paint products back for exchange or refund. If you aren't satisfied with either exterior or interior paint, it can be returned and exchanged if not open. But, if must be done inside of the 30 days from when it was bought, and a receipt must be provided. If those things are covered, then they will give you a different comparable can of paint.
Additionally, this policy will apply to products such as resurfacers and stains. But, if the purchase was a sample, mis-tinted, or not normally stocked, it is not covered for exchanges. Plus, if it's due to an application mistake or issue with surface preparation, it can't be exchanged.
Return Policy for Paint Products at Lowes
Many items bought at Lowes are able to be brought back inside of a 90 day window from purchase if not open, you have the receipt, and it's in an original condition. Yet, not paint products. Customers have merely 30 days and this applies even if you didn't open it or use it.
Paint Match Guarantee at Lowes
Lowe's has a very generous guarantee regarding paint color. If a customer hates the shade, they can return and exchange the paint if it is in the original can, and inside of 30 days of purchase. This applies except for a few items, to include samples, non-stocked items and mis-tinted paints.
Spray Paint Return Rules at Lowes
Spray paint products can't be brought back and aren't thought of as either exterior or interior pain, so the normal guarantee on paint can't be cited. But if you didn't open it and it can be resold, you can return spray paint inside of 30 days of purchase. You must have a proper receipt to do so.
How to Return Paint to Lowe's
1. Gather up Paint in original container
Paint must be inside an original container or Lowes won't allow you to bring it back.
2. Bring your Receipt
It's vital to bring your receipt, which can be an online or paper version. If you are a part of the My Lowes program and bought the paint with a Lowes credit card, that can be shown instead of the receipt. Also, if the employee can bring up a Lowes credit card receipt and see your transaction, this may also be accepted as proof of purchase.
3. Talk to the Customer Service Desk
Take the paint and receipt to a customer service representative. Lowe's customer service desks are normally close to the store entrances.
Go to the desk and tell the representative you want to return the paint. Provide the pain and your receipt and wait for them to process it for an exchange or refund.
4. New can of paint is issued
If you want an exchange instead of a refund, they will send you to the paint department to get a new can of paint. The employee there will get you the new paint as well as a tint or mix it up if required. They will then send you to return to the customer service department to finalize the transaction.
Can You Return Paint to Walmart?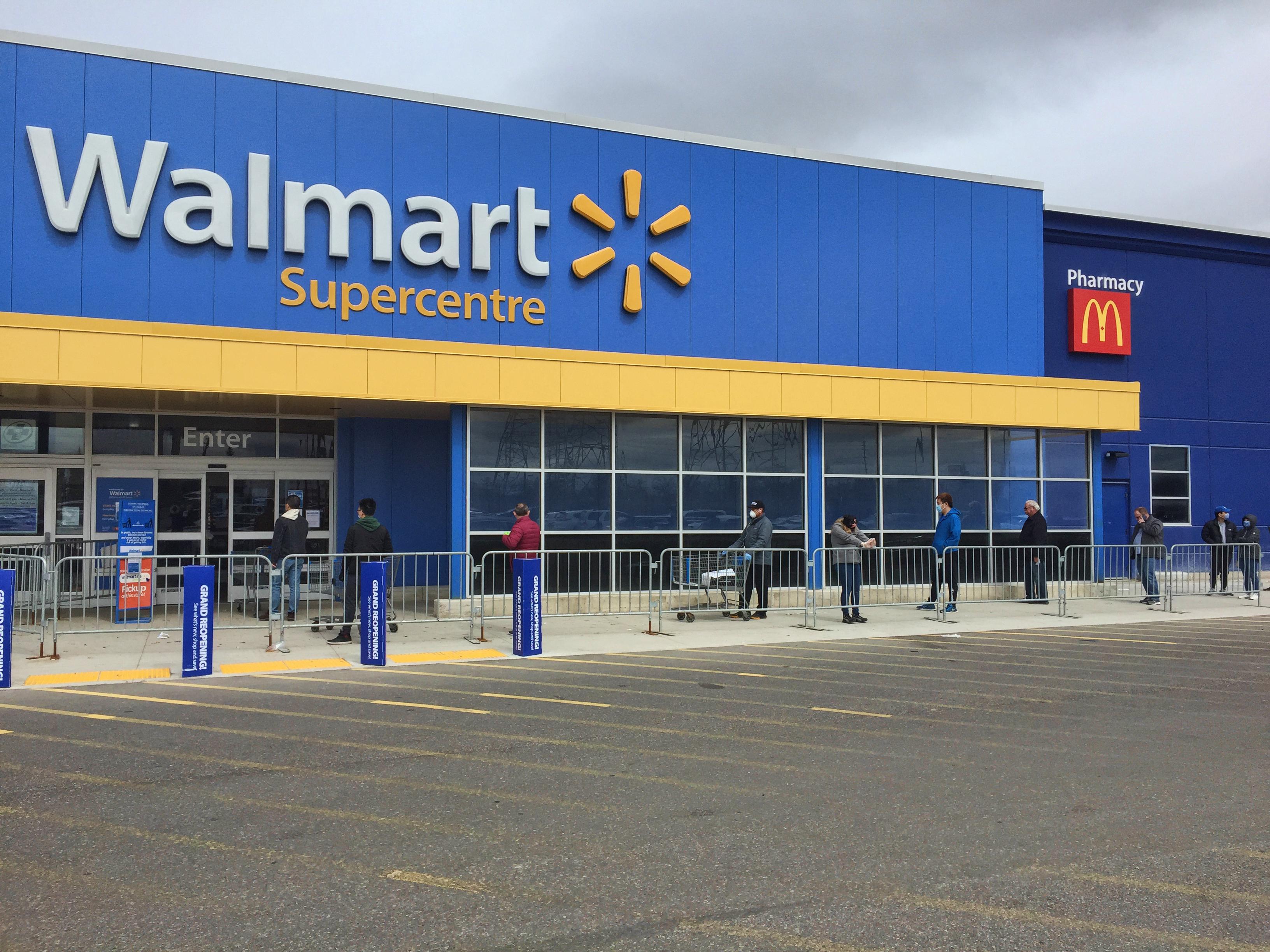 Yes, Walmart lets customers bring back paint within a 90-day timeframe from purchase. This can be done even if the paint is open. Walmart is not as picky as some stores and can be brought back even if it was mixed for you or isn't a shade normally stocked.
They also may let you bring the paint back without the receipt, but having one will make things faster. You will need a photo ID and be restricted to a certain number of no receipt returns per year.
Does Walmart Allow Spray Paint Return?
Yes, Walmart allows spray paint returns. They apply the exact rules as provided for other types of paint. It also must be inside of the 90-day timeframe. If you provide the receipt it will go faster, but it can be returned under the no receipt return policy if the customer hasn't gone over a certain amount of them that year.
Paint Return Policy at Walmart
There's not a precise paint return ruling system at Walmart, they merely follow their regular policy for store returns. So, returns can be done inside of a 90-day timeframe under most circumstances.
See more details: Returns & Refunds – Walmart.com
How to Return Paint to Walmart
1. Take paint as well as the receipt
Get both the paint and your receipt. If it was bought online you should be able to get a copy via Walmart Pay, the Walmart app, or their website. Or, just use the normal paper version of a receipt. The other way is to return it using a photo ID if you still have non-receipt returns you can use it.
If you bought the paint using a debit or credit card, having it with you makes it easier to process a refund, but it is not needed at all times.
2. Head to the Customer Service desk
At the store, go to the Walmart Customer Service desk, which normally is in-between the store's 2 main entrances (don't count the Garden center entrance) alongside a wall in front.
3. Talk to the Customer Service desk representative
At the Customer Service Desk, talk to the representative. Tell them what you wish to do and show them the receipt. If a refund is desired, they can simply process it right then. But if you want to exchange it then go to Step 4.
4. Locate New Paint Product
After you talk to the Customer Service representative, they will send you to the paint department to get the correct paint. Once you have it, return it to the Customer service desk.  The representative will finish your transaction.
Conclusion
So, if you wanted to know of one of these three retailers allowed paint product returns or refunds, you now know that they all do under specific circumstances and under precise exception rules and return timeframes.
Is this all you needed to know regarding returning a paint product to these stores? Be sure to comment below and tell us how it went, as well as share this info so you can help others.
More from Materialsix.com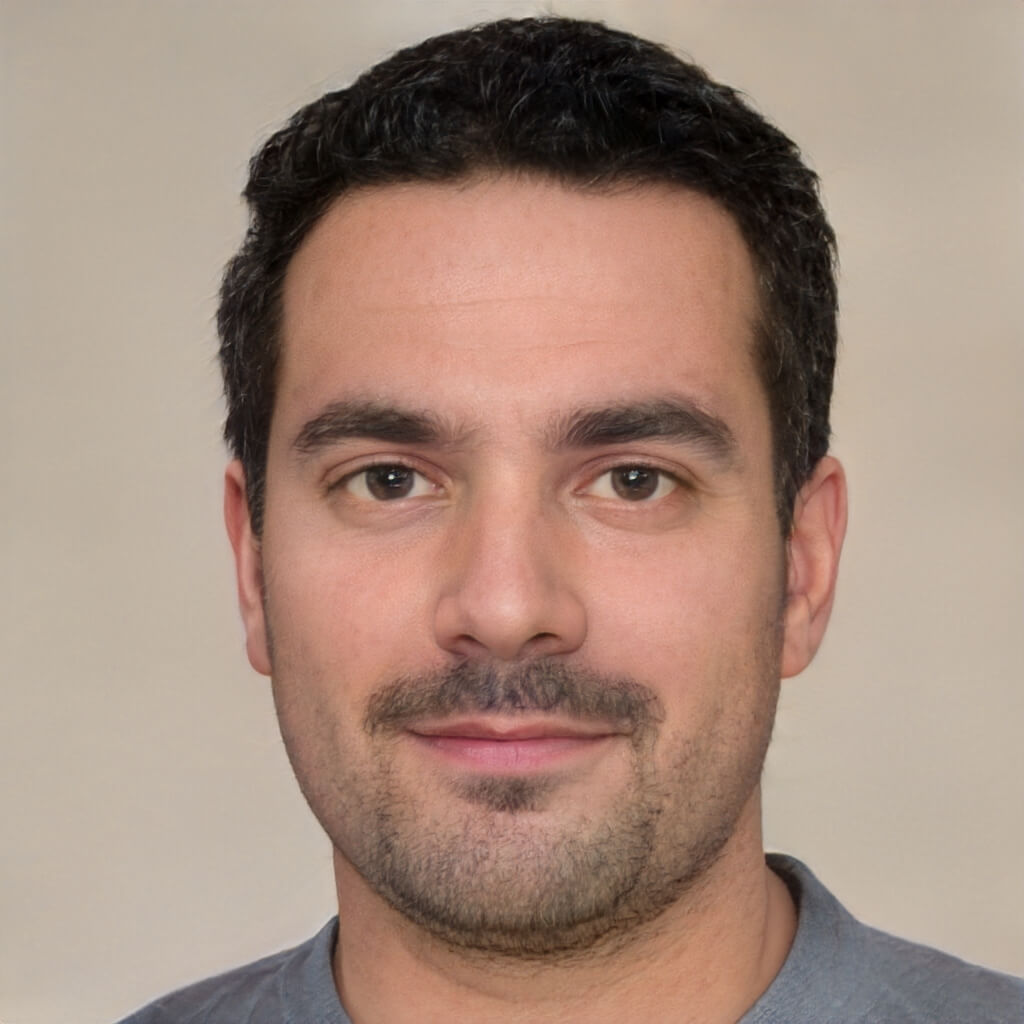 I'm a passionate home and garden enthusiast and the founder of Materialsix Home. With over 10 years of experience in the field, I've cultivated a deep love for all things related to home improvement, gardening, and interior design. Read more…