A dining room is a special part of a home where families and loved ones come together to have a memorable time. Hence, the dining room chairs play an important role in creating that inviting atmosphere.
So whether you have dining room chairs made from wood or metal, are vintage or modern design, we have compiled a list of suitable upholstery fabrics for all types of dining chairs.
When it comes to finding the best fabric for a dining room chair, you should look for materials that are stain-resistant, durable, easily cleaned, and come in a variety of textures and colors, so that you can easily match it with your home's decor.
Picking the right upholstery fabric is just the initial step when it comes to a desirable dining chair.
Continue reading below to know about unique fabric characteristics and how you can upholster a dining chair.
We have also mentioned the fabrics that are best for people who have children and pets.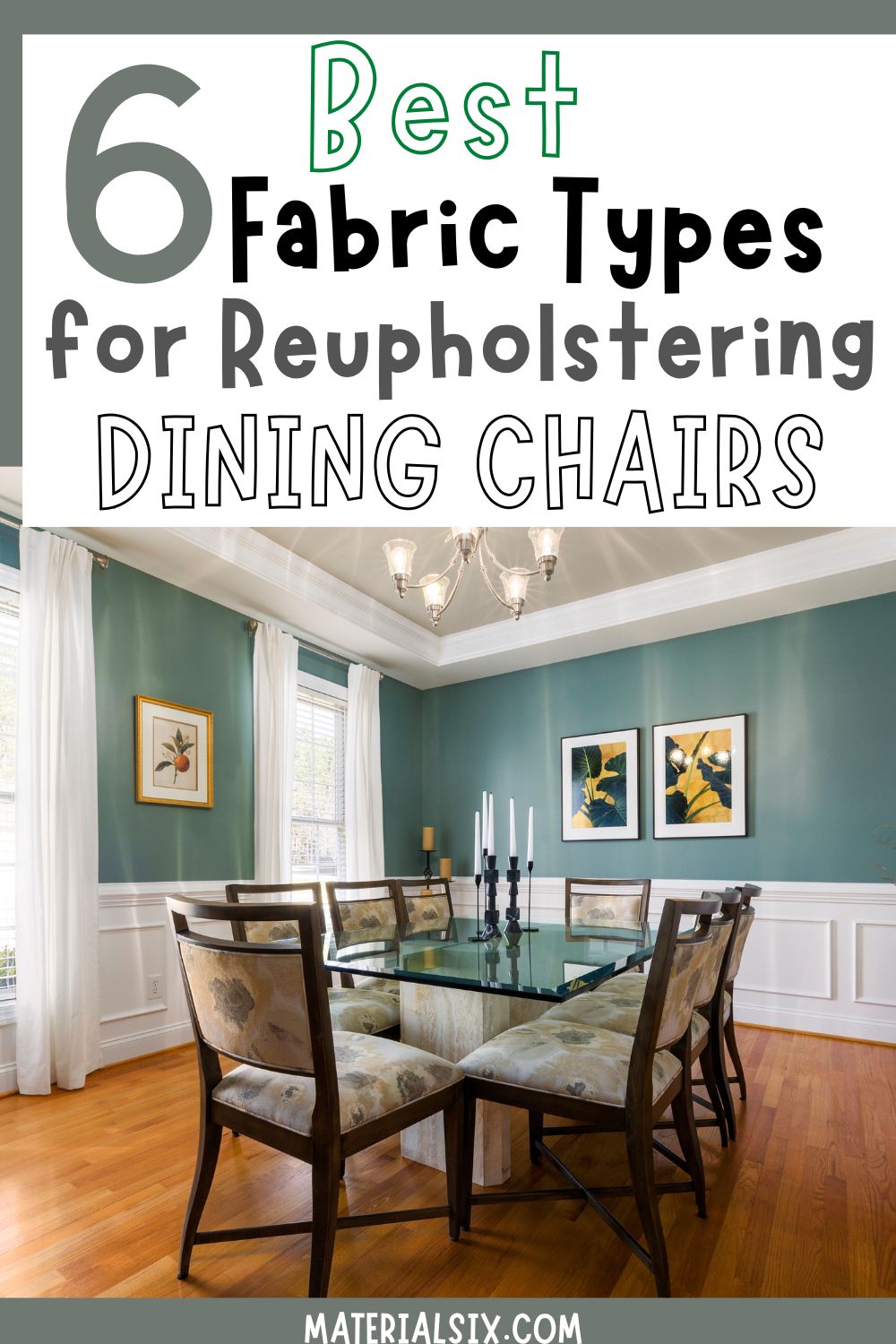 The Best Fabrics For Dining Chairs
Your dining chairs make a bold statement when it comes to bringing personal style into your home's dining room.
Impress your guests with the decor, and not just the meal, by learning about the following dining chair fabrics.
Every one of these fabrics adds style, comfort, functionality, and also a bit of flair to your dining chairs.
1. Cotton Blend
Even though cotton is quite a strong fiber on its own, incorporating synthetic fibers such as polyester or nylon into the cotton will increase the fabric's enduring qualities.
Using cotton-blend upholstery will provide more durability, wrinkle resistance, longevity, and stain resistance to your dining chairs.
You can easily maintain your cotton-blend upholstery by using a stain-resistant agent such as Scotch guard.
Benefits
Can withstand wear and tear.
Increased longevity.
Breathable fibers that feel cooler.
Budget-friendly.
Comes in numerous patterns, styles, and colors.
Drawback
Can quickly absorb moisture, hence this can result in dampness or stains if left untreated.
---
2. Faux Suede
Faux suede, or microsuede, is a popular synthetic fabric. It feels and looks like real leather minus the cost. This fabric is easy to clean and lightweight as well. Plus, it wears well over the years.
Keep in mind that a lighter-colored faux fabric can show dirt, debris, and superficial marks.
On the other hand, this great plastic-based option is animal cruelty-free and can resist stains plus tears much better as compared to authentic suede.
Benefits
Looks luxurious.
Feels soft when touched.
Easy to remove stains and clean dirt.
It is ideal for homes with children and pets.
Drawback
Marks and dirt will be visible on the light-colored faux suede fabric.
---
3. Leather
Use genuine leather fabric to enjoy some luxury seating options. It comes in three available textures. The most expensive one is the top-grain leather, which is also quite popular and a high-quality option.
The second type is full-grain leather, which usually shows natural imperfections such as hair follicles and skin wrinkles.
The third type is the corrected-grain leather, which is usually buffed, making it look smooth and even. Real leather is flexible, durable, and lasts for a long time when used to upholster chairs.
Benefits
Has a classy look.
Coordinates well with modern, classic, and industrial decor.
Easy to clean.
Drawbacks
Can be expensive.
Feels sticky and hot during high temperatures.
---
4. Tweed
Using tweed as your chairs' upholstery fabric comes with several advantages. Generally, tweed is made up of durable woolen fibers consisting of natural texture and beauty.
When it comes to cleaning tweed, it needs routine vacuuming and the occasional spot cleaning using a mild detergent for removing stains. Tweed will give your chairs a classic and sophisticated look.
Benefits
It is resistant to water, soiling, and bad odors.
It is a coarser and harder type of woolen fabric.
Comes with a lot of texture.
Feels comfortable.
Looks sophisticated.
Drawback
You have to be careful when picking out cleaning methods and products when it comes to removing dirt. Don't embed the dirt within the fibers.
---
5. Velvet
Choosing velvet for upholstering your chairs is an inexpensive option. Plus, it comes in a variety of colors and styles.
It is also quite popular due to its longevity. With a velvet fabric, you get a unique texture, stain resistance, or weave. When it comes to cleaning it, you can blot stains and gently brush the material.
Benefits
Durable and strong fabric.
Comfortable to the touch.
Ultra-plush.
Comes in cotton, polyester, or mohair fibers.
Drawbacks
The fibers might attract pet hair.
When excessively exposed to direct sunlight, the fabric can get damaged.
---
6. Vinyl

Pick vinyl, if you want a fabric resistant to sun damage and fading, it can easily be cleaned using a damp cloth.
Vinyl is available in styles that are similar to leather, ornate embossed designs, and textured woven options in single colors.
This fabric is inexpensive, can handle wear and tear, and still look very polished.
Benefits
Can easily clean most of the stains off of it.
A durable leather-like option.
Comes in many colors and grain textures.
Drawback
Prone to tears, rips, and cracking if the material dries out.
---
How To Measure The Fabric For Dining Room Chairs?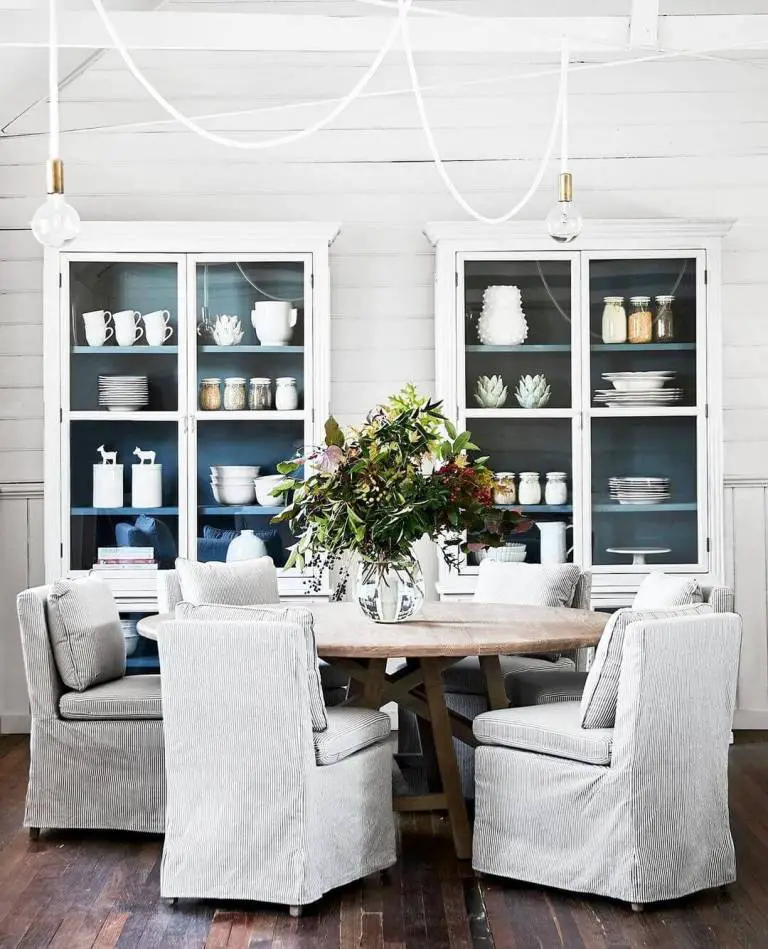 On average, a dining chair tends to measure 16 x 18 inches, hence, you can make about two upholstered cushions by using 1 yard or 54 inches wide fabric.
Take a flexible measuring tape and use it to measure your seat cushion from one edge to the next. Note down the width and the length.
Remember to add 3 to 10 inches in each measurement so that you have enough fabric when it comes to folding and stapling it towards the bottom side of your chair in the upholstering process.
Either use a washable marker or chalk to mark your seat measurements on the fabric's reverse side.
Moreover, it will be easy for you to use a pre-existing pattern for the cushion of your chair. You should carefully remove the part you want to upholster, which also includes any seams or staples, and completely open up the material.
While you are disassembling your fabric from the cushion, observe how many times this fabric has been folded. Incorporate an additional inch or more fabric on each side, if you find any torn or uneven edges.
Should The Dining Chairs Match The Table?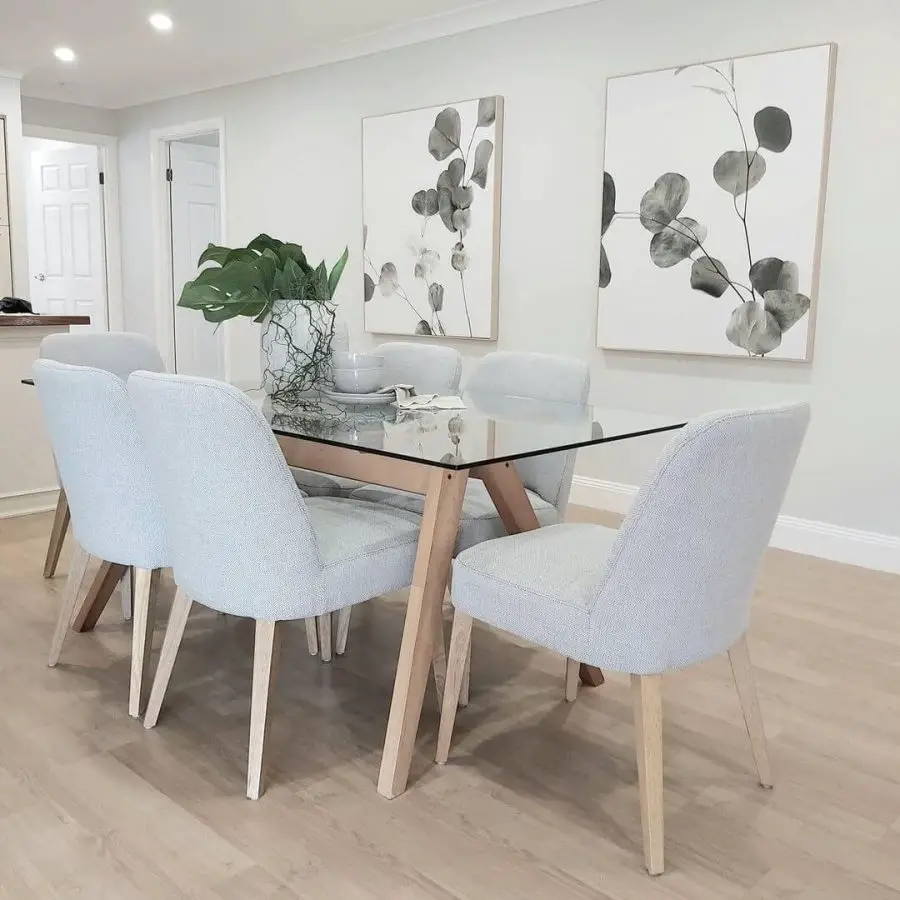 It is not necessary to match the dining chairs with the table. You can explore a different look for your dining room by mixing different textures, colors, and upholstery fabrics for your chairs.
You can keep your table and the chairs within the same texture, color family, or design theme to keep things interesting visually.
How You Can Reupholster Your Dining Chair
You can completely change the look of your dining chairs by using a piece of different upholstery fabric.
The majority of the dining chairs tend to be easy to reupholster. All you need are a couple of tools and a certain amount of high-quality fabric.
Listed below are the things you need to make this process go by much faster:
Power drill or screwdriver.
Staple gun with extra staples.
Pre-cut fabric that fits the seat cushion.
Before starting, take a look at your chair to see what tools you need for removing the cushion from the chair.
If you want, you don't have to remove the old fabric or staples, and you can just attach the new fabric on top of the current one.
Below is the process to reupholster your chair:
Take the cushion and put it on top of the pre-cut fabric while the underside faces you, staple-side up.
If needed, get another set of helping hands that can assist you with folding over the fabric on one side and stapling it to the cushion. You can staple the opposite side and come back to the corners later. Make sure to leave some (an inch or less) space between the staples, based on how loose or taut the fabric is.
Next, pull the corners up once you have stapled the sides. Make sure you have tucked the sides in to lie to achieve that smooth look. After that, staple the corners and use the scissors to trim any extra fabric.
Finally, examine the result. Place the cushion back on the chair by using either a power drill or a screwdriver.
Keeping a sewing kit handy will help when you work with fabric. If you are good at sewing, you can use your sewing machine and make custom cushion covers for the dining chairs.
How You Can Place A Cushion On Your Dining Chair?
You have many options when it comes to putting a cushion on a dining chair.
Depending on your chair's style, you can either buy the cushion from a store or make one yourself.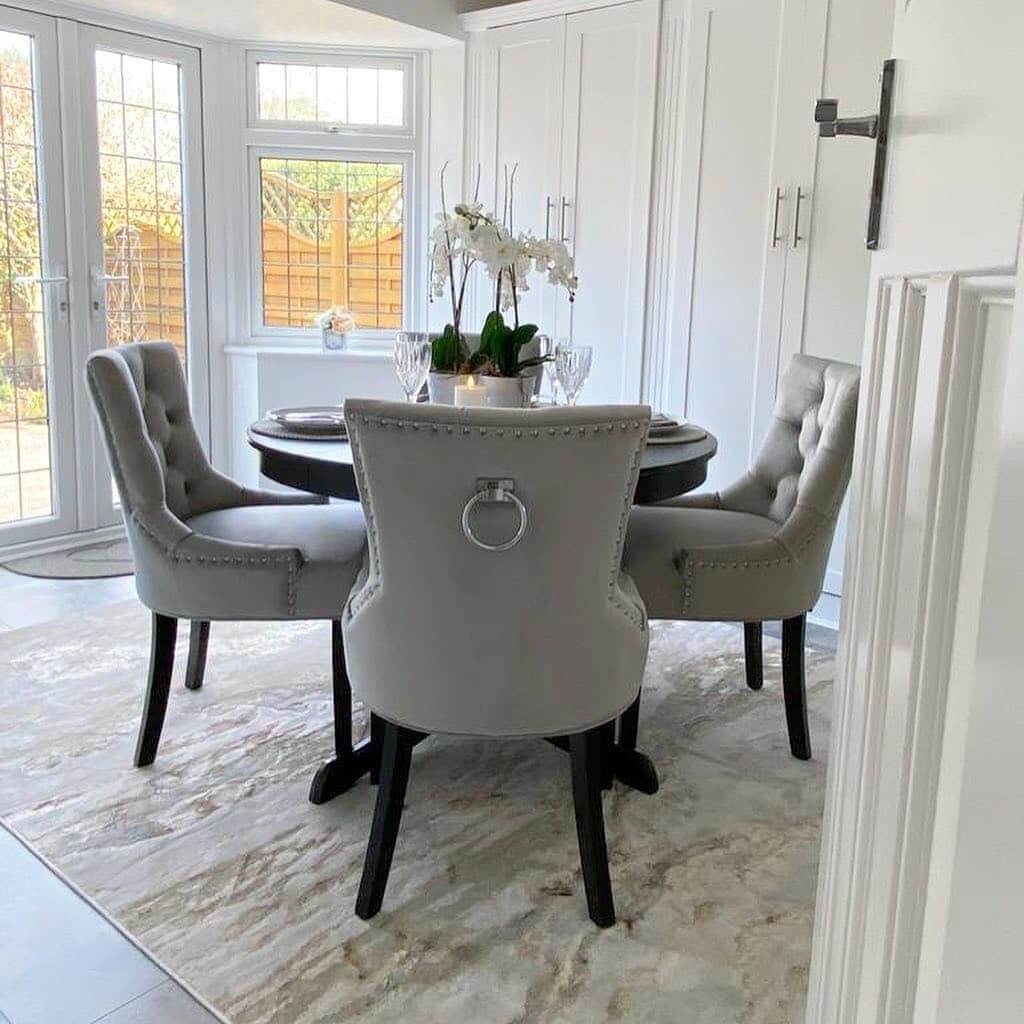 On the other hand, you can remove your current seat and cover it using foam from a mattress or by using high-density foam.
Below are the steps of this simple DIY project:
Firstly, remove the seat of the chair and use a measuring tape to take accurate measurements.
Put your seat on top of your foam and use a sharpie marker to draw around the edges.
Carefully cut out the piece of your foam with a utility knife.
Take the foam and place it on top of the fabric. Next, place your seat on top.
Use a staple gun to attach the fabric to each side of your seat, while leaving the corners for last.
Observe the result and remove any extra fabric before you line up your new cushion to your chair.
Use the screws and parts to reattach the cushioned seat to your chair as needed.
When reupholstering chairs, firm memory foam is quite useful to add that cushion. Also, a utility knife comes in handy for these types of DIY projects.
It can help with cutting foam, cutting fabric, and removing a staple when needed.
Conclusion
By upholstering your dining chairs, you get to enhance your home décor. With a little bit of effort, the right tools, and high-quality fabric, you can easily DIY this project.
You can give new life to vintage dining room chairs or update your current ones using new upholstery fabric.
More from MaterialSix: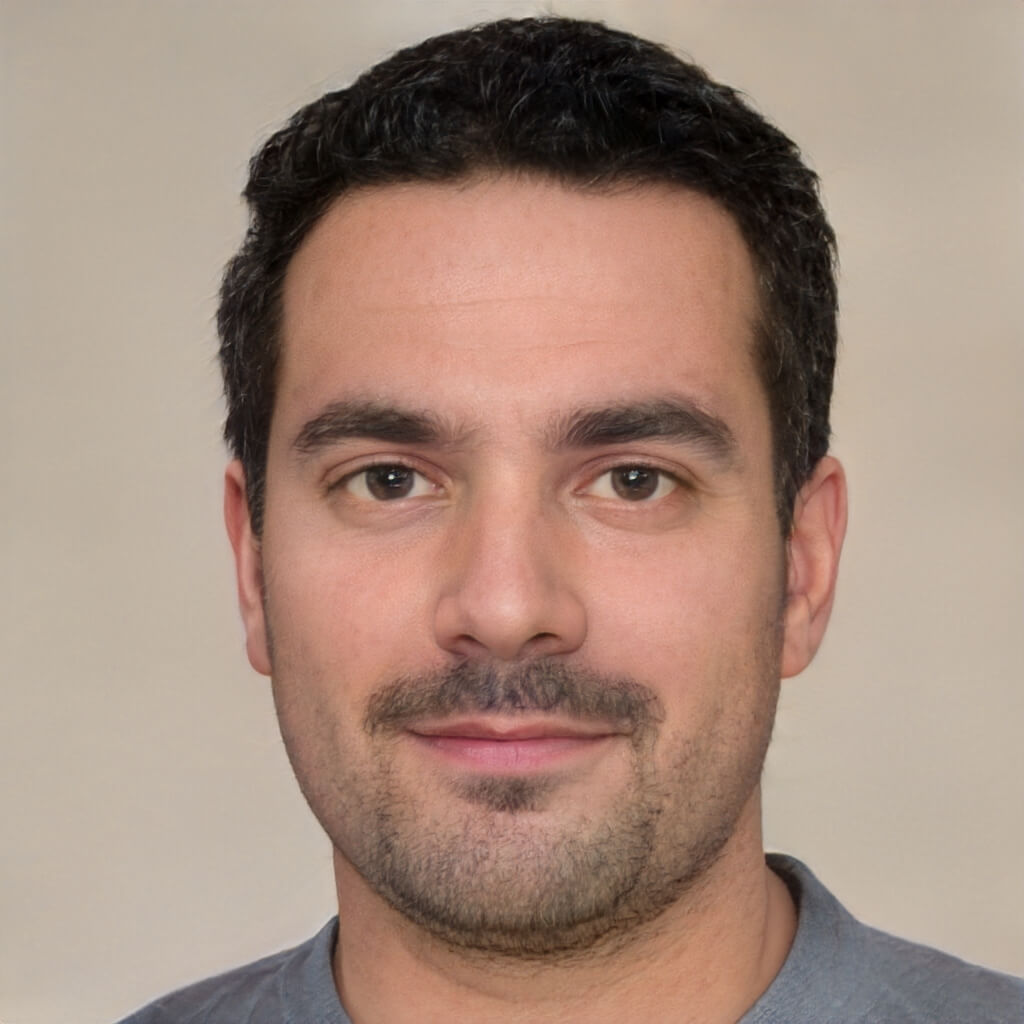 I'm a passionate home and garden enthusiast and the founder of Materialsix Home. With over 10 years of experience in the field, I've cultivated a deep love for all things related to home improvement, gardening, and interior design. Read more…