Finding the right bi-fold closet door alternatives is always a great idea because it allows you to customize your experience. You don't always need to have bi-fold closet doors, you can easily come up with other options if you want.
It's all a matter of adapting and adjusting yourself the way you want. With that being said, it always takes a bit of trial and error to narrow down what alternative to bi-fold closet doors you should use.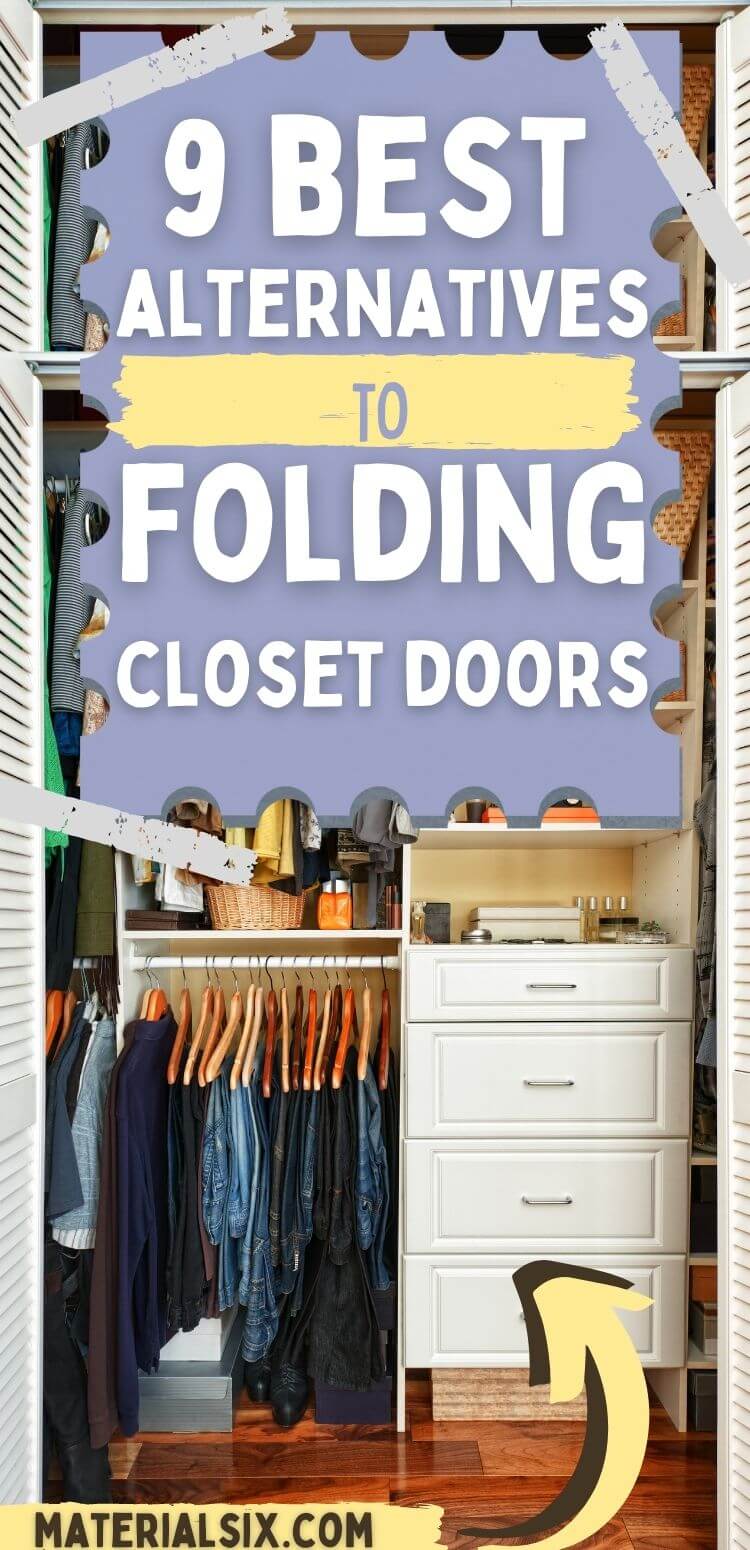 Here we are presenting some of the best options that you can choose from, so you just have to check these out and see what works.
1. Curtains
A lot of people choose curtains as an alternative to bi-fold closet doors. And it's easy to see why, because you can fully customize them the way you want, and on top of that the options are pretty impressive for what you are getting here.
There's also a massive amount of drapery options, which is certainly something to keep in mind. The colors are great too, especially if you want to customize things in an exciting and unique manner.
Curtains are easy to install, you just need a curtain rod and you are good to go. That alone is incredibly helpful and it will also save you both time and money. Plus, if you want, you can change the curtains based on the décor update and the season too. So you won't have to worry about any possible issues that might appear.
2. Saloon doors
Yes, some of the best bi-fold closet door alternatives come in the form of café doors, swinging doors, or saloon doors. You would see these in western movies and they are a blast. You can actually add these as a replacement for the bi-fold closet doors, which a lot of people are not that fond of. They look great though and the functionality they deliver is very impressive.
This style is interesting since it gives you immediate access to the closet, without having to worry that much about closing the doors of anything. Unlike bi-fold closet doors, however, these ones won't really conceal what's inside the closet. So while they are appealing, they do have some downsides.
Yet overall you will find them a pleasure to use and adaptable to your own requirements. It will always take some time to get used to this kind of stuff, but as a whole, it's a very good pick and certainly something you want to think about if you want some bi-fold closet door alternatives.
3. Sliding doors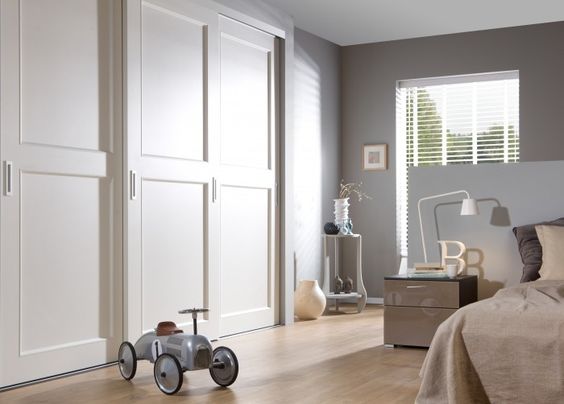 If you want to keep things simple and not too overly complicated, the sliding doors are certainly something you need to focus on. They are the ideal alternative to bi-fold closet doors mainly because you don't have a folding door standing out in the room.
On top of that, you can reveal only half the closet at once if you want, which is great. This is a very practical alternative, and it does work better than you might expect. Seeing only half the closet at once can be a downside, at least for some people, and that's certainly a thing to think about.
4. Pocket doors
We think that pocket doors are a very good pick because they don't need any floor clearance to begin with. The adjacent wall is incredible and the best part is that it needs to be non-load bearing.
Yes, installing pocket doors can be a bit tricky, but you can opt for a unique design and the style itself is more innovative when compared to the other options that you can find on the market.
The need for an adjacent wall to install these pocket doors can be an issue. Yet it's still one of the better choices to think about, and the results as a whole can shine. It's definitely an alternative to bi-fold closet doors that you can try out right away.
5. Barn doors
Some people want a more complex alternative to bi-fold closet doors, and barn doors can be that for sure. They do need a track so you can mount them properly.
And yes, you also need to have small wheels that are added to the track so you can open and close the doors properly and without any downside. Their look is great, but the problem is that they do require a lot of space.
For most people, these bi-fold closet door alternatives won't work due to their size. You might also not like the hardware that sticks outside of the closet. It does work for anyone that wants a more traditional type of closet door though.
6. Industrial doors
These industrial doors are quite similar to the barn doors, however, they are not as common because they are made out of metal. Not everyone wants metal doors in their closet, so it makes sense why not everyone is going to use these. With that in mind, they can be suitable for a man's closet, since they add that sense of masculinity and power.
The style itself is contemporary, and it does look really nice. Lost of people like these because you do get to have dividers and screens that can look amazing.
The downside though is that you will need exterior hardware, which isn't exactly the easiest one to work with. Yet if you get past all of that, you will find that it all works incredibly well all the time. That's why you have to give it a try for yourself.
7. Screens or dividers
Screens are a great option because they do have that sense of privacy and quality you just don't get with any of the other options. It's still a very good idea to check them out, because you're getting an excellent experience. Add to that the fact that the quality itself is very impressive, and you will see why a lot of people appreciate them.
These are portable and also quite light, which is something that a lot of people will like. That being said, the simple fact that they are made out of wood or bamboo makes them versatile as well.
They also have fabric or paper, depending on what model you get to choose from. Regardless, all of them are a pleasure to use and their quality is really nice, which is exactly why you have to test them out at the very least. Granted, they are not the most durable bi-fold closet door alternatives, but they do work quite well considering their materials and size.
8. Bookcase doors
These are great because they can help you hide the closet entrance behind your bookshelves. It's actually a clever idea, even if it does take a bit of a trial and error to design everything and ensure that you are getting the ultimate value and experience. You will particularly like the incredible experience and astounding attention to detail, and you won't have to worry about anything else.
If you enjoy reading, bookcase doors are actually a stellar alternative to bi-fold closet doors. These can be used without a problem, and their look is versatile, distinctive, and empowering at the same time. It's definitely the type of product that you really want to check out, especially if you are into great, innovative folding closet doors.
9. French doors
You will notice a lot of people choose French doors as the bi-fold closet door alternatives, and it's easy to see why. This is a door style that has two different sections. These are pivoting on hinges that are attached to each door frame side.
When you have both of the doors swinging, the doorway has free space and you don't have to worry about that central post. It's great, and it's definitely something to take into consideration as much as possible.
These look great, which is certainly something a lot of people will like. You can also have them made out of glass, so you can bring in lots of light and room in your closet. On top of that, there is a downside here, since you do need to have plenty of swinging space.
So if you end up having a smaller closet, this might not be the bi-fold closet door alternative that you can use. Still, for the most part, it can help convey a tremendous value and many people will enjoy it, especially since this works for the modern and traditional styles too.
Take Away
All of these are great options if you want to find the best alternative to bi-fold closet doors. It will take some time to narrow down the right option, but it all comes down to closet size, the materials you want to use, and your budget.
Some ideas like using curtains can be less expensive while installing barn doors is a time-consuming and also rather expensive task. With that being said, all of these bi-fold closet door alternatives are worth a shot, so just give them a try. You will be very happy with the quality and outstanding experience that they provide!
More from Materialsix.com: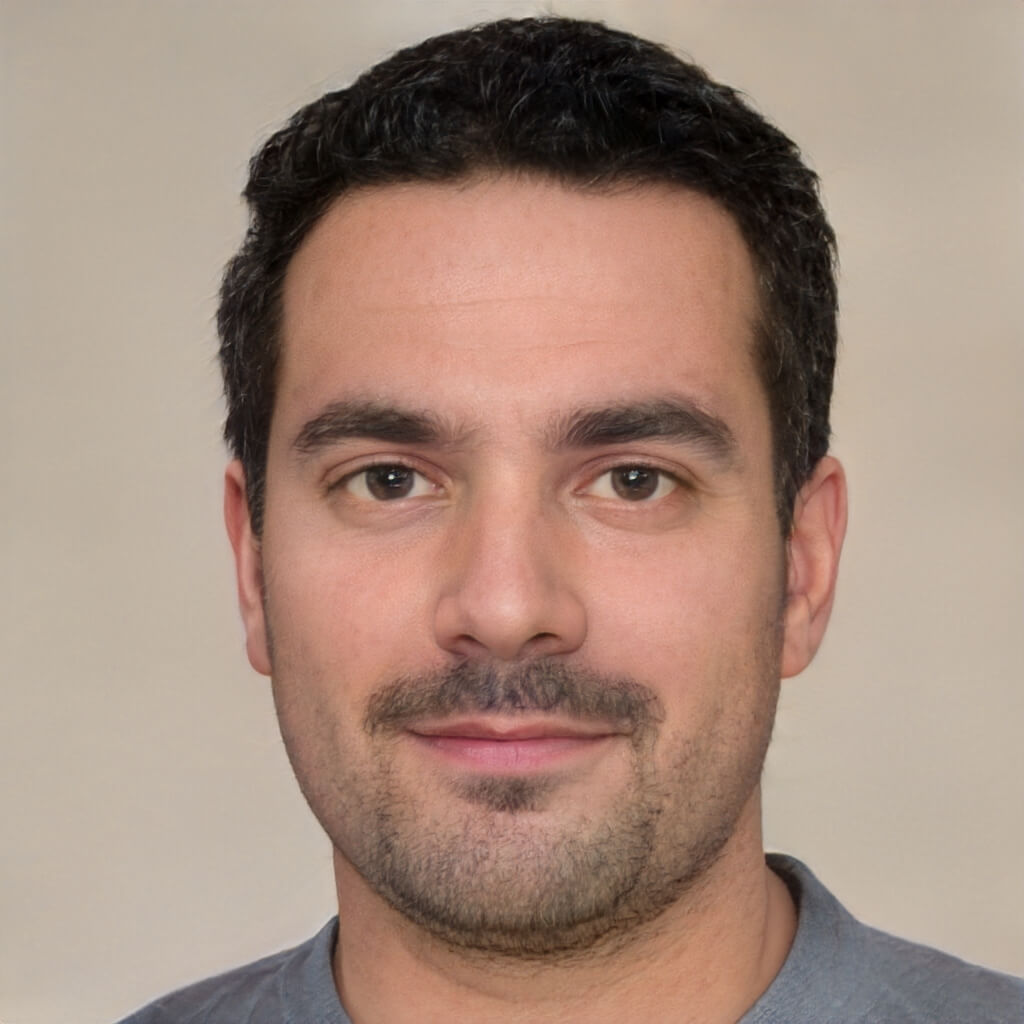 I'm a passionate home and garden enthusiast and the founder of Materialsix Home. With over 10 years of experience in the field, I've cultivated a deep love for all things related to home improvement, gardening, and interior design. Read more…