Whether your sleeping space is small or spacious, a master bedroom with sitting area ideas will help you carve out some sort of style and comfort simultaneously.
Likewise, the bedroom is the area where you can unwind and get some sleep. For this reason, you might think that investing in a comfortable bed is the most important thing.
Well, that is not always the case because it would also be great to have a sitting area inside this room.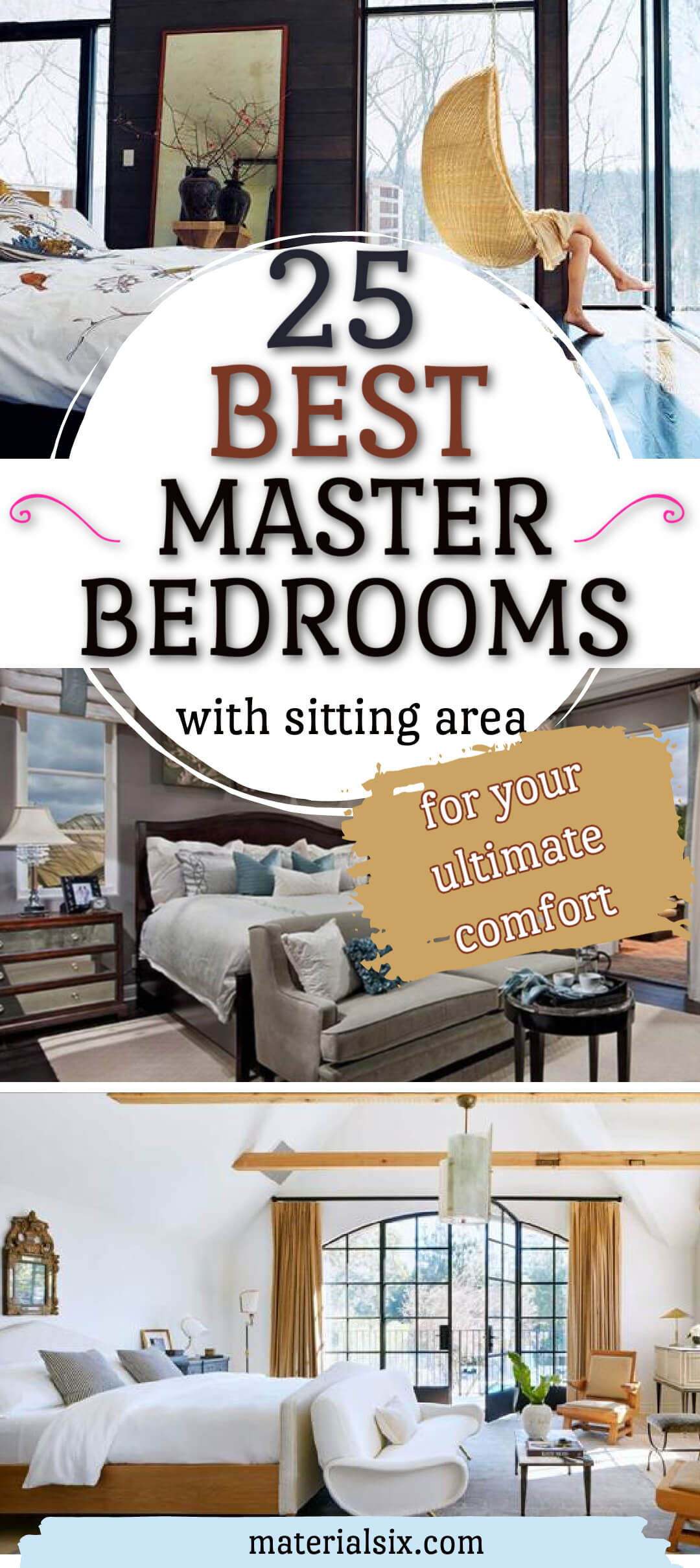 25 Best Master Bedrooms with Sitting Area
Creating a comfortable zone to sit back and stretch out your legs in the sleeping space can be challenging, especially if the room is limited.
Do not worry! The following sitting area ideas have got your back.
1. Being Symmetrical is the Key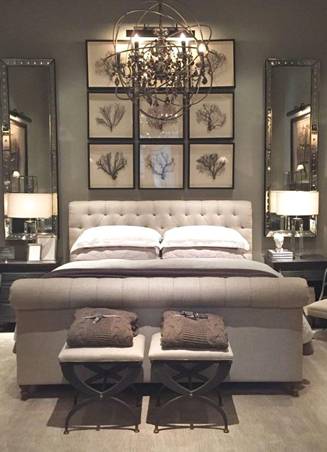 Although there are not any exact rules about arranging your bedroom layout, sticking to a symmetrical look will always be your safe bet.
Symmetrical designs are always good because they are easy on the eyes. Besides, you will not need to put more effort into that mix-and-match stuff.
This bedroom, for example, looks elegant despite the limited space. With the queen-sized bed and wall art as the centerpiece, you can set up a symmetrical design.
Instead of placing a single bench by the footboard, you can try two identical stools. They not only save more space but also accentuate the symmetrical look.
2. Match the Seat with the Walls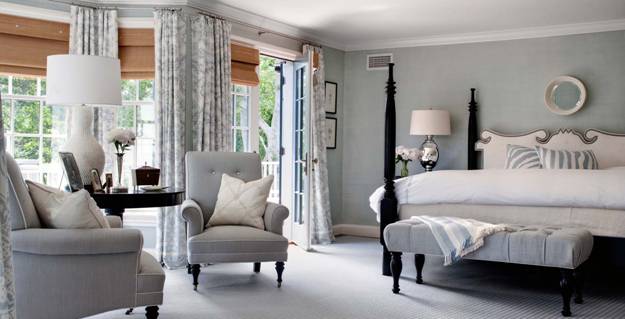 Matching is a common way to make the entire room flow into one being. If you want to create a more harmonious look, try investing in seats that have the same color as the walls.
For instance, this bedroom looks serene with light gray walls. You can also find the same color hue in the armchairs and tufted bench that round out the interior.
3. Invest in an Ottoman for a Multipurpose Solution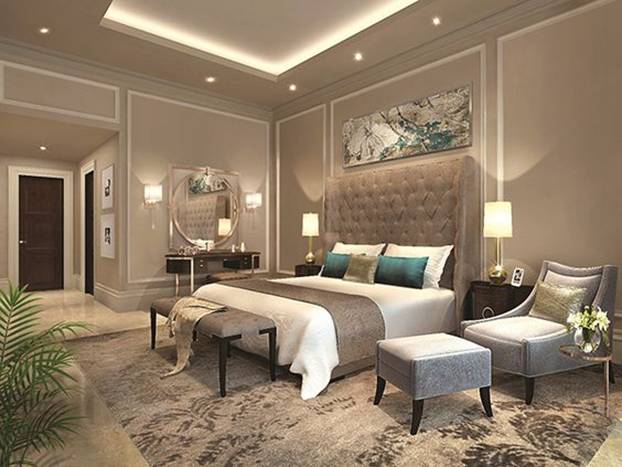 Sometimes you feel like sitting in a comfortable chair and stretching out your legs to be more relaxed.
Therefore, investing in an ottoman is necessary.
Furthermore, an ottoman is a multipurpose piece of furniture that can help you feel more relaxed.
Thus, you can put your legs on it while reading a book or simply checking your social media.
Meanwhile, some ottomans even have hidden storage that helps you get rid of clutter. Besides, you can use them to be an extra seat when necessary.
4. Plush Tufted Armchairs and an Ottoman for an Elegant Look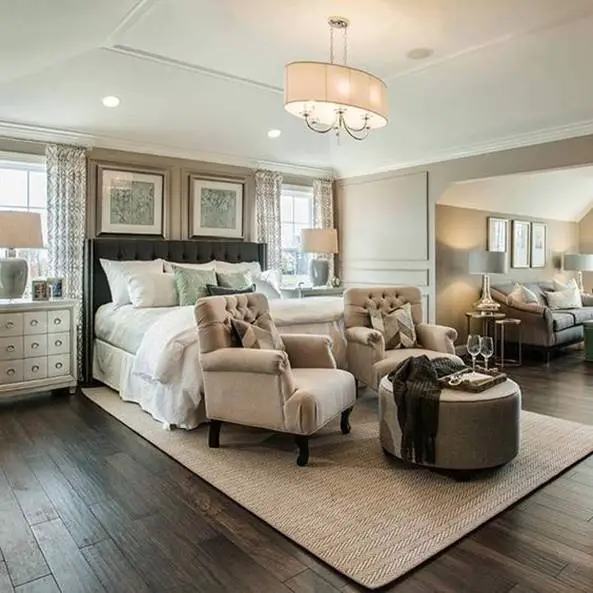 Adding more textural elements can give a significant impact to your bedroom. No need to overdo it, though.
Moreover, purchasing tufted armchairs would work like a charm.
This bed features a tufted headboard that adds texture to the space. Then, the armchairs come to complement it nicely, emphasizing the elegance of this bedroom.
You can also add an ottoman for the extra seat as well as a handy coffee table.
5. Bedroom Sitting Area Ideas by the Window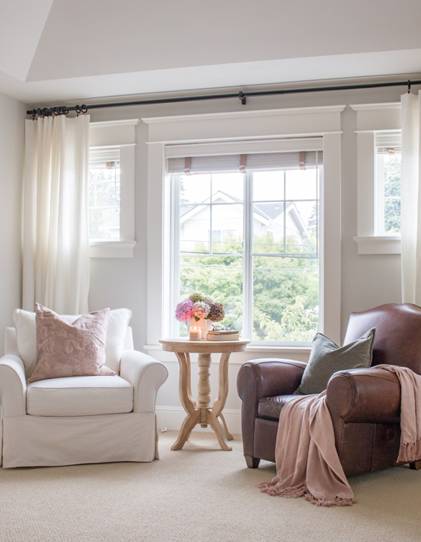 Bringing in some seats in a bedroom is not always about providing a place to sit.
Indeed, people create a sitting area because they want to enjoy a particular feature that the room has, such as the spectacular view.
If you can overlook a striking view from your bedroom, do not take this opportunity for granted.
Hence, you can try investing in two cozy chairs. Then, position them by the window along with a small table in between.
6. Small Master Bedroom Sitting Area Ideas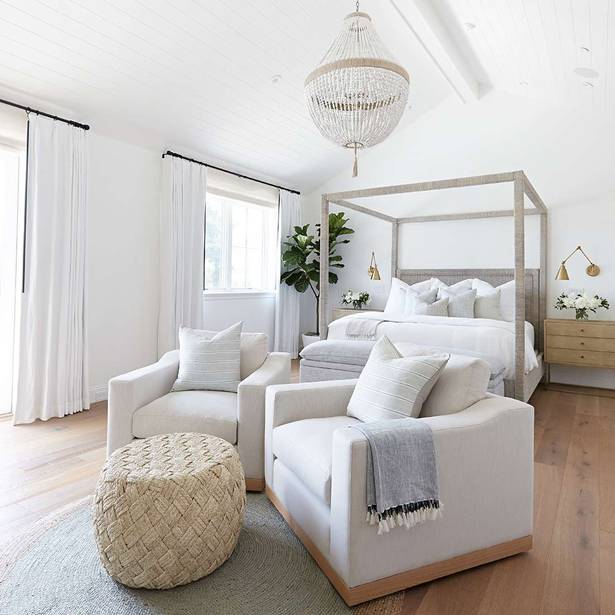 It would be a bit tricky to cram some seats into a small bedroom. Nevertheless, it is not impossible.
Moreover, you can still furnish it with two armchairs if you arrange them meticulously.
Before purchasing the furniture, you should paint your bedroom white because it can help small space look bigger.
Then, purchase white armchairs to match the interior and place them in front of the footboard.
7. Do not be Afraid of Going Bold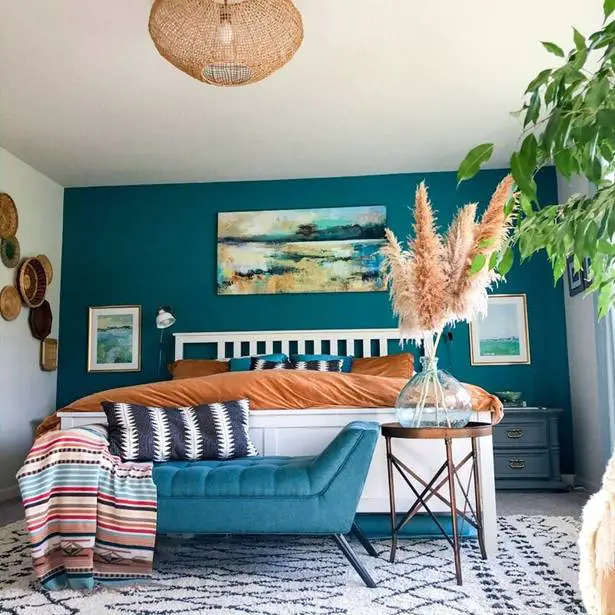 Picking a bold color hue can be daunting, especially if you have a tiny bedroom. Actually, you can still use bold colors in your small sleeping area.
However, you had better not go overboard.
Thereupon, applying this type of hue to one wall would be enough. Then, pair it with an intriguing bench that has the same color as the bench.
8. Lay a Faux-Fur Rug under the Sitting Area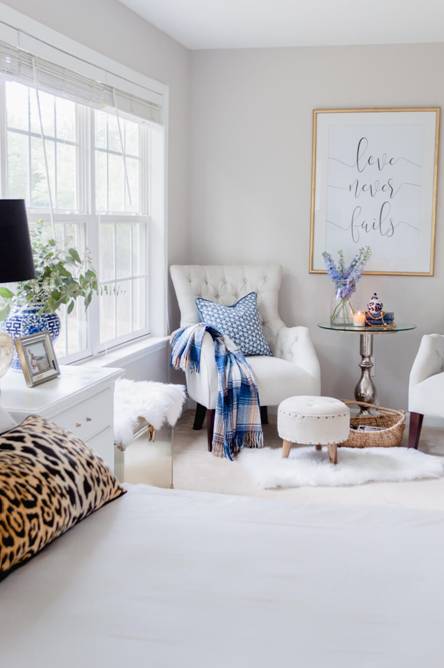 Earning the ultimate comfort that you have been longing for can be as simple as laying a faux-fur rug under the seat.
This way, you can protect your bare feet from the freezing floor, not to mention the soothing, smooth surface.
9. Create Playful Vibes with a Swing Chair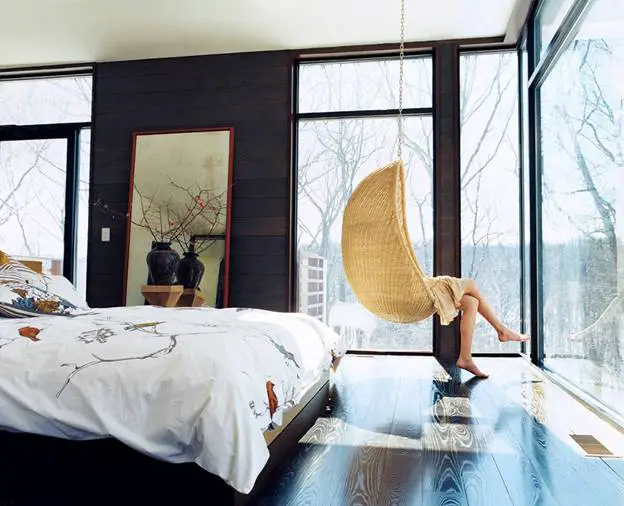 If you think your master bedroom is a bit dull, you can try hanging a swing chair.
Additionally, a swing chair is more than just a seat that gives a relaxing vibe. Indeed, it can add some fun to the space.
10. Take Advantage of the Spectacular View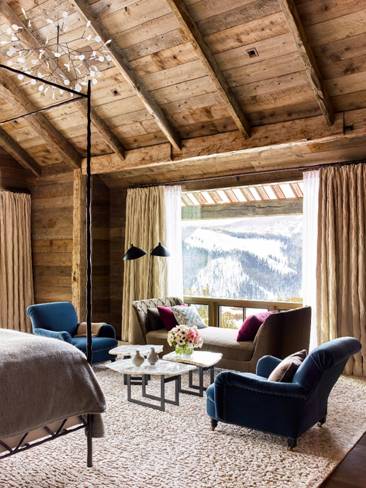 Placing some seats by a big window is a common way to enjoy the breathtaking view. Also, consider bringing in a coffee table to set down some drinks and snacks.
11. Built-In Sitting Area for Master Bedroom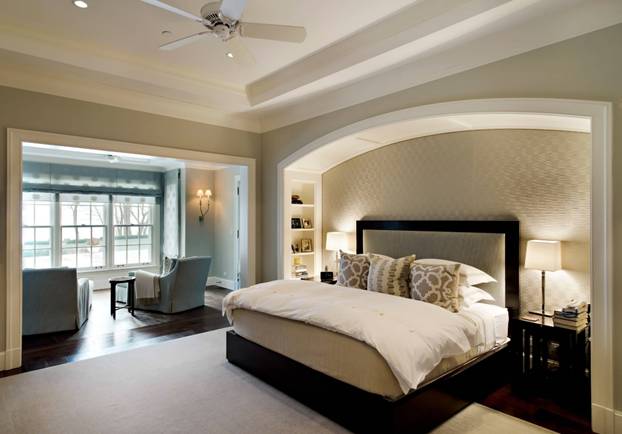 If your bedroom is rather spacious, consider creating a built-in sitting area. You can do this by building a wall to separate the sleeping space and the zone to sit.
12. Try a Bay Window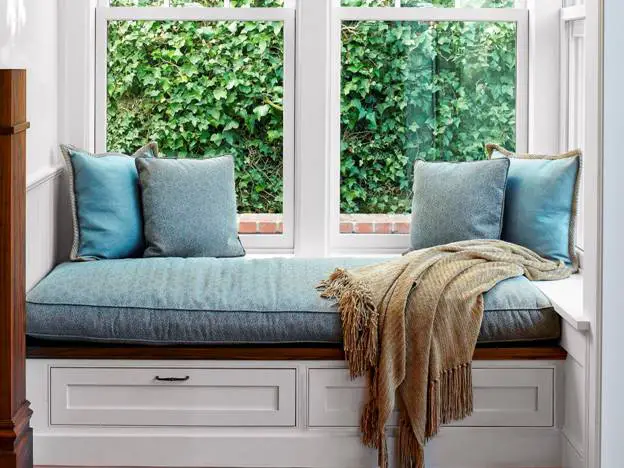 The bay window is another built-in seat that you can try. Likewise, you only need to build a bench by the windows, and you all set.
Consider incorporating hidden storage into the bench to control clutter. In addition, you can top it with a mattress for extra comfort.
13. Bedroom Sitting Area for Small Space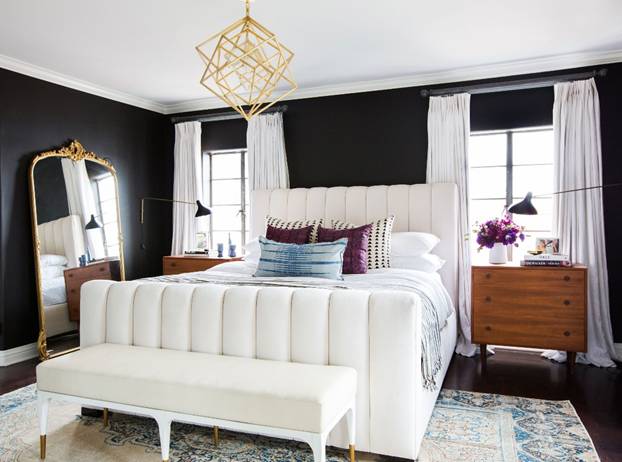 Some people think that you need to shove your bed against a corner if the space is limited. Actually, that is not always the case.
The truth is positioning your bed in the middle allows you to jump in or out of the bed easily.
Then, consider adding a bench to the footboard to anchor it while providing a place to sit.
14. Furnish Your Balcony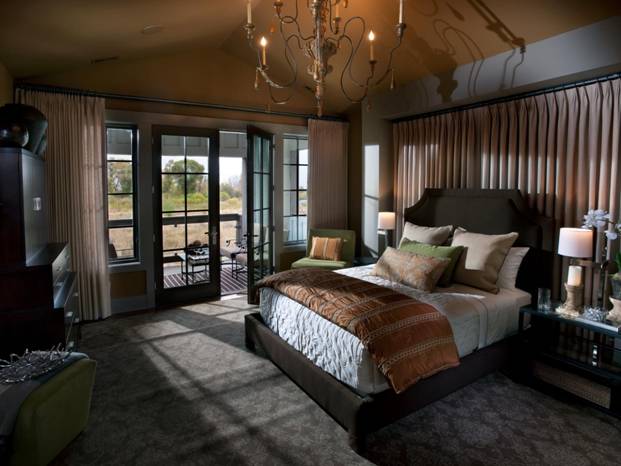 Do not take your balcony for granted. Therefore, bringing in two chairs and a coffee table on it allows you to unwind better.
15. Put Them All in a Corner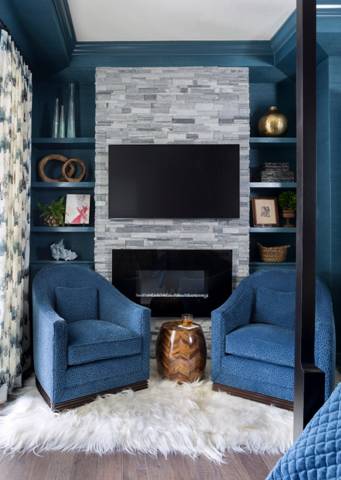 A tiny bedroom does not give you many options. In fact, you have to put up with the limited space you have.
If that is the case, you can place all the particular features in one spot, just like this seating nook and fireplace.
16. Plush Linen Sofa and a Side Table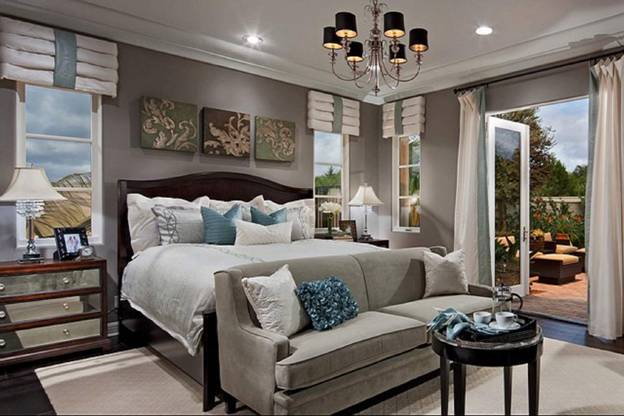 Lounging on a plush linen sofa can be relaxing. Therefore, you should bring it to your bedroom.
If you do not have enough space for it, try placing it by the footboard. After that, round out it with a small coffee table.
17. Try the Juxtaposition of Styles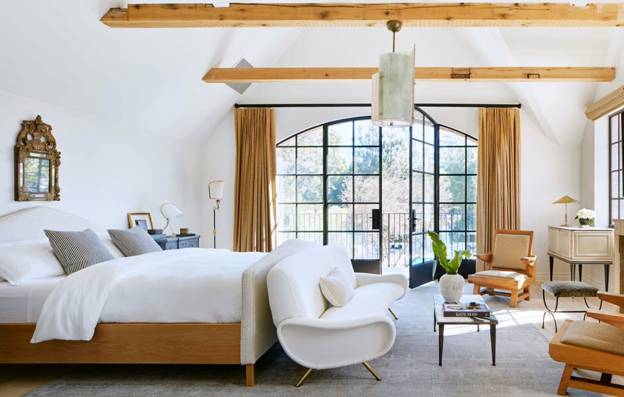 Who says that you have to use the same materials and designs to furnish a bedroom? A juxtaposition of styles can be a perfect choice.
This bedroom, for example, features a white couch with a curvy design that denotes the modern style well. You can also find two wooden armchairs that pay tribute to the past.
Although the couch and armchairs do not belong to one style, they still look good together.
18. Keep Everything Balanced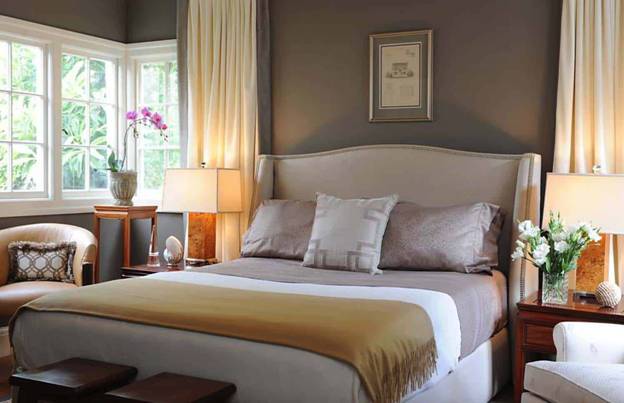 Maintaining a balanced look is crucial because it can create harmony regardless of the size of your bedroom.
This bed, for example, lies in the middle of the room, creating a perfect centerpiece. Then, two nightstands and armchairs flank it.
You can also find two small wooden stools that also anchor it in place.
19. An Armless Couch for a Limitless Charm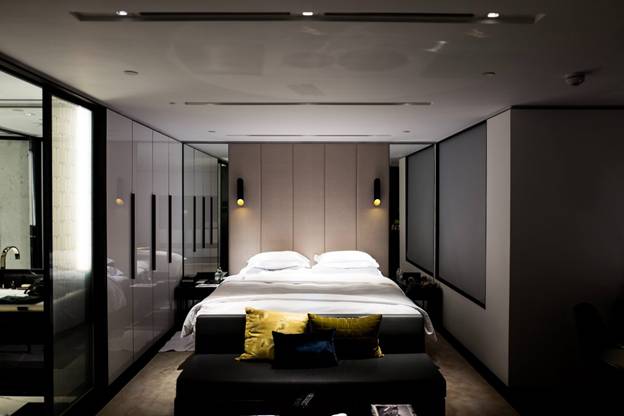 This modern bedroom looks sleek and simple. To complete the minimalist look, you can try bringing in an armless couch.
20. Bring in a Recliner Chair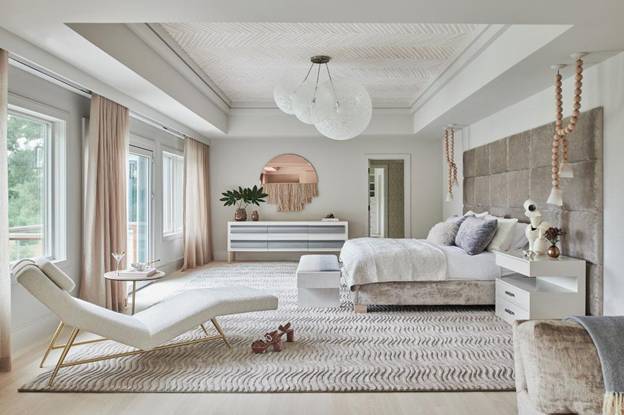 Would it be nice to lounge on a recliner chair after working all day? Do not imagine it! Make it tangible, instead.
21. Anchor the Sitting Area with a Large Rug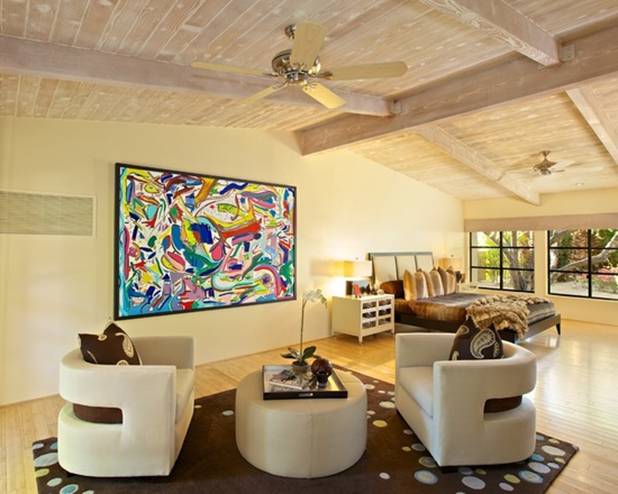 If you do not have a special room to sit, you can try using an area rug to separate the sitting area with the sleeping space. It always does in a pinch.
22. Monochromatic Bedroom with Sitting Area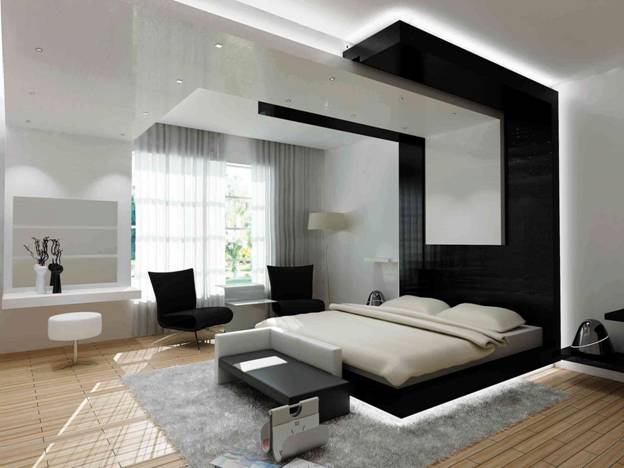 Some people think that black and white may be mundane. However, if you combine that color palette with clean-lined edges, you will get a stylish bedroom.
23. Two Stools will do in a Pinch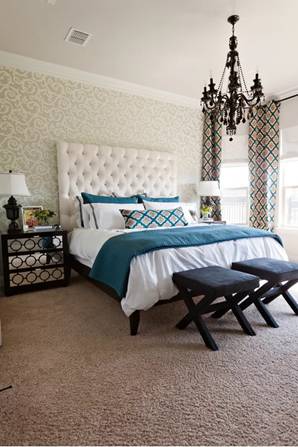 If you do not have enough room for a large bench, you can always use two small stools. They are functional and – more importantly – save more space.
24. Carve out More Style with Intriguing Curves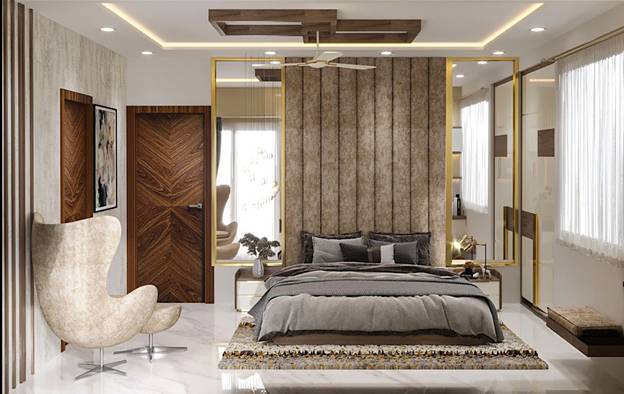 A curvy design may add visual appeal to the space, just like this white chair and ottoman. They complete this modern bedroom immensely.
25. Bring in a Multipurpose Wooden Chest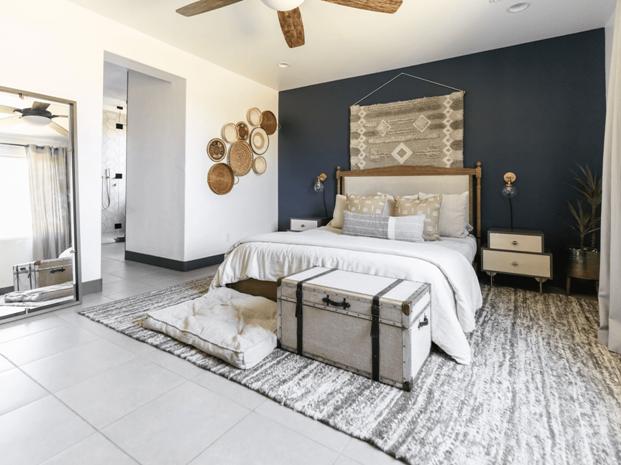 You do not need to splurge out on a fancy bench to create a stylish sitting area. In fact, an old wooden chest will do this job while helping you salt away your money.
Besides, it incorporates additional storage solutions into your bedroom.
26. A Comfortably-Sized Living Area inside a Bedroom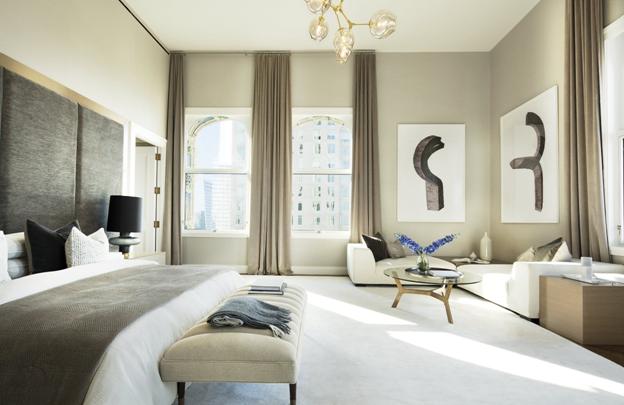 If your bedroom is spacious, consider investing in a sectional sofa and placing it in a corner. Then, put a coffee table for a relaxing conversation.
27. Match the Bench with the Headboard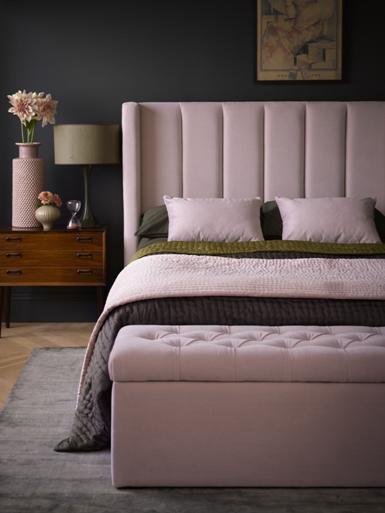 Matching has always been a great idea. Additionally, the good news is you can do it in many ways.
One of which is by purchasing a bench that carries the same color hue and design as the headboard.
28. Add a bit of Boho Chic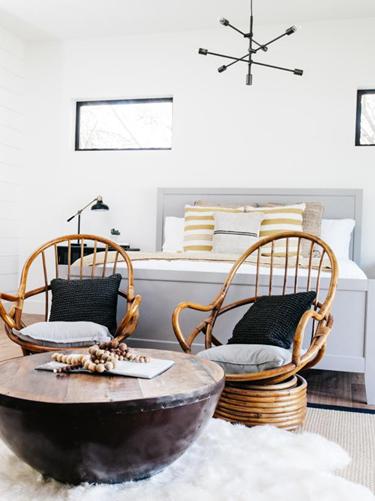 Two rattan chairs and a bizarre coffee table are a perfect combination to create a chic bedroom.
Conclusion
Master bedroom with sitting areas is not always arduous and pricey. You can find many options that are suitable for your style and budget.
More from Materialsix.com: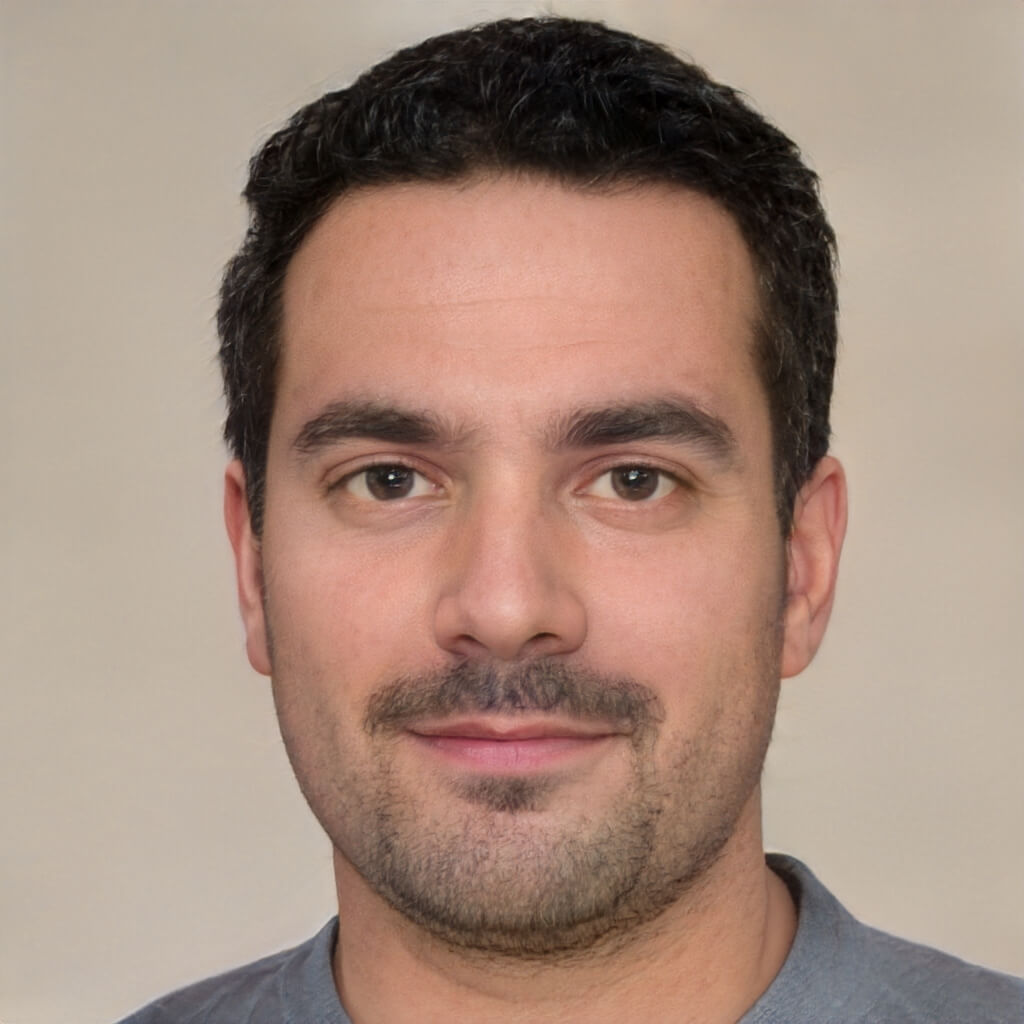 I'm a passionate home and garden enthusiast and the founder of Materialsix Home. With over 10 years of experience in the field, I've cultivated a deep love for all things related to home improvement, gardening, and interior design. Read more…