When "futon" is mentioned, most people are quick to start painting negative pictures in their minds. These could be negative words like ugly, outdated, cheap, out of fashion, and many more.
Due to the impression that futons created during the 80s, they have been associated with these negative worlds. For instance, they looked ugly and lacked class.
The good part is that such a wrong and negative impression that people have about the futon can change. Your futon can improve beyond what it is at the moment with the right ideas. This post will be revealing some of the tips that can make your futon look very classy.
Futons are common in most small apartments and homes. This is because of how they can help to save space. A typical example is that during day and night periods, they can be used as couch and bed respectively.
Of course, for spaces that are small, multi-functional furniture pieces like these are important. If you really want to maximize the small space available in your home, a futon is a great option to explore. There is no need to be ashamed of telling your friends that you are currently making use of one especially when it is looking classy and elegant.
While trying to choose a futon, it is important to consider the space that it is going to be placed in. Just ensure it is not too obvious. This is important especially when it is not looking classy. Talking about a classy futon, the details below will be explaining how to transform yours today.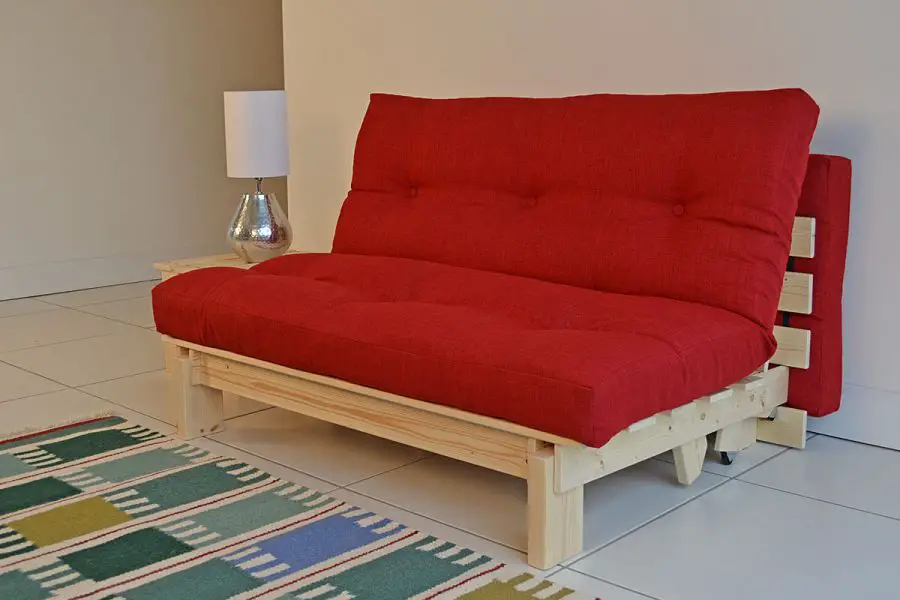 What You Should Know About Futons?
Futons are available in various forms. It could be a couch or mattress. Places, where you will find them, are sitting rooms, living rooms, and other spaces where people relax. Today, they are used for different purposes like a bed, couch, and sofa.
If you are living in a small apartment, this option is definitely perfect. All you have to do is ensure it has been perfectly designed to fit into such space without any compromise.
Tips for Selecting The Perfect Futon Design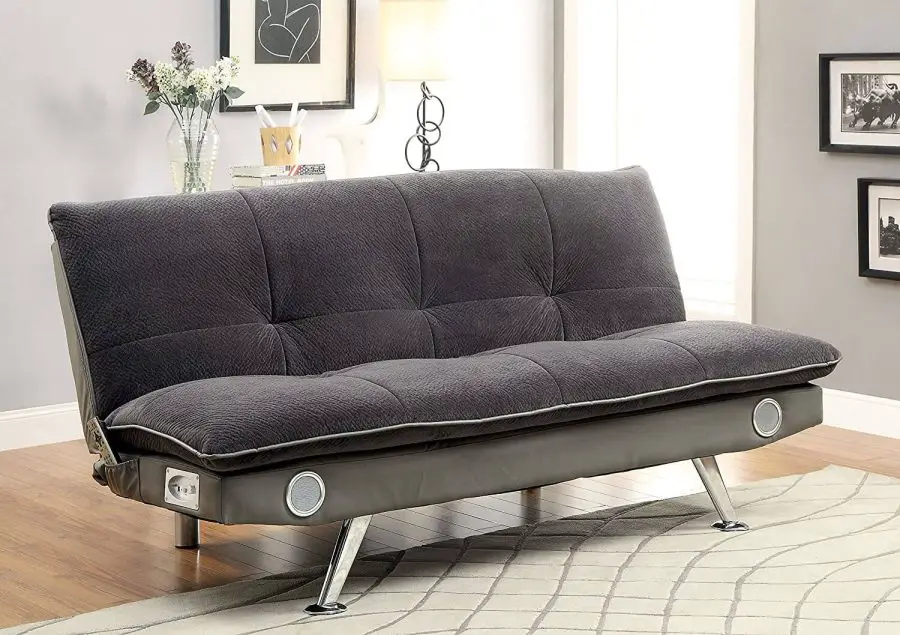 One of the requirements for ensuring your futon is looking elegant is integrating its design into the interior of your room. Also, it needs to appear stylish. Below are some tips or factors to watch out for in order to improve your futon today.
1 – Frames
Your futon's frame can determine its look. This factor is irreplaceable therefore, ensure to get it right from the onset. Although it can be painted after some time, the design will not change.
The secret here is choosing a futon that has well-designed fame. It doesn't really matter whether you plan to use such as a bed or couch. Its design has to be spot on.
You can choose a frame that is neutral in terms of design. This needs to be classy though. The good part is that neutral designs can match your interior seamlessly. Once this has been done, there are other variables you need to take into consideration about the frame. These are:
This implies that its frame has to be very strong and solid. In other words, it shouldn't be easily broken down by pressure or weight. The last thing you want is your guest falling over whenever it is being used. It can be embarrassing.
When choosing a frame, consider its material like metal or wood. This is how to purchase a frame that can stand the test of time without hassle.
Just as said above, futons can be used for various purposes. Therefore, choose one that can meet your needs in different ways. For instance, you need to check whether it can be used as a couch or bed.
This will enable you to save lots of money in the long run. The bottom line here is getting something that is flexible and can be easily transformed from one furniture piece into another.
Most futons you will find in the market are lightweight when compared to traditional beds and sofas. This will make you move them around your apartment with ease.
This makes them the perfect furniture you can have in your space. Just ensure you are choosing a light futon. This will save you some energy when trying to move them around.
2 – Mattress
Once you have known the frame that is perfect for your needs, choosing a mattress is the next step. Most of the time, you will notice that futons come with mattresses. These foams are not of high quality and can get damaged in no time.
While selecting the perfect mattress, always remember that such needs to be something anyone can sleep or sit on comfortably. A low-quality mattress will become flat sooner or later. If you want your futon to always look elegant, choose a very good mattress.
3 – Futon covers
When it comes to making a futon look very classy, its cover has a major role to play. There are different cover designs you can choose from. Whatever you are choosing, ensure that its size matches your futon. Just choose the one that matches or aligns with your interior.
Avoid those that are too big since you can end up with plenty of wrinkles. Also, it can cover the whole futon which is something we don't want. Also, the cover shouldn't be too small to avoid your mattress from being seen or dirtied easily.
Also, the cover you are choosing should not look cheap. Classy covers shouldn't look like those regular bed sheets used in covering furniture pieces.
The aim is to ensure your futon isn't looking like a mattress but a couch. To give it more aesthetic value, small pillows can be incorporated with your futon. This makes it look more beautiful and appealing.
Tips for Making Your Futon Look Like A Couch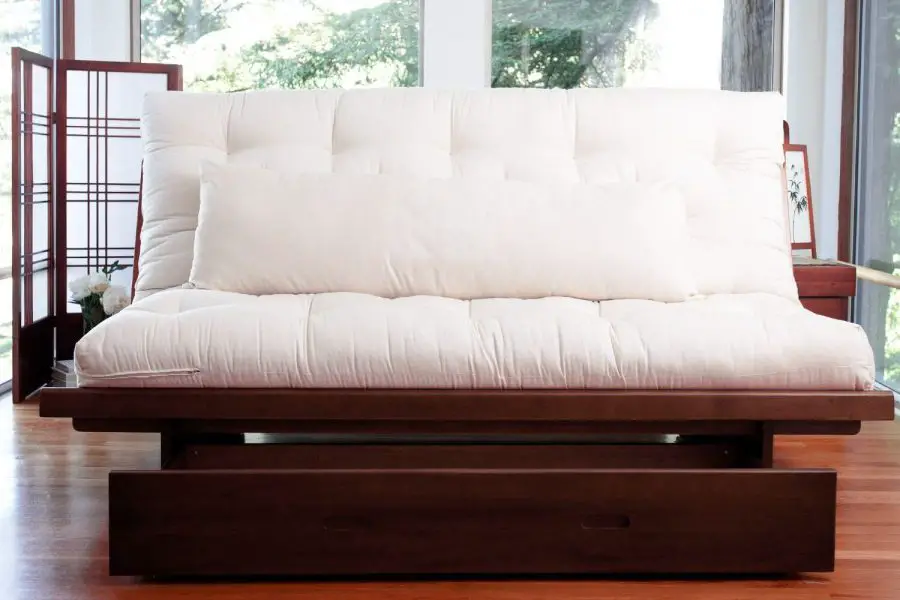 It is important that your futon is looking like a couch during the day than a mattress. Once it has been used, have it kept up as a mattress. Also, its pillows should be fluffed out.
The mattress cover should be arranged. Once you have done all of these, your futon will look more like a couch. Other furniture pieces can be added to make it appear even more like a couch.
Tables – These always accompany couches regardless of where they have been placed in. Ensure that your futon has been paired with a table. Such a table should have a design that aligns with that of your futon. Also, it should be easily moved around. Items like candles and books can be added to the table's top to make the space appear much better.
Lighting – Apart from tables, lighting features are also part of couches. This is necessary especially if you enjoy reading and working on your couch. A reading area or space can be set up by having to put a light close to your couch.
Accessories – Ensure couch accessories are included. These could be a duvet or small pillows for comfort. A carpet can be set underneath your futon. This can help to improve its look to a great extent.
How to Make Your Futon Look New And Elegant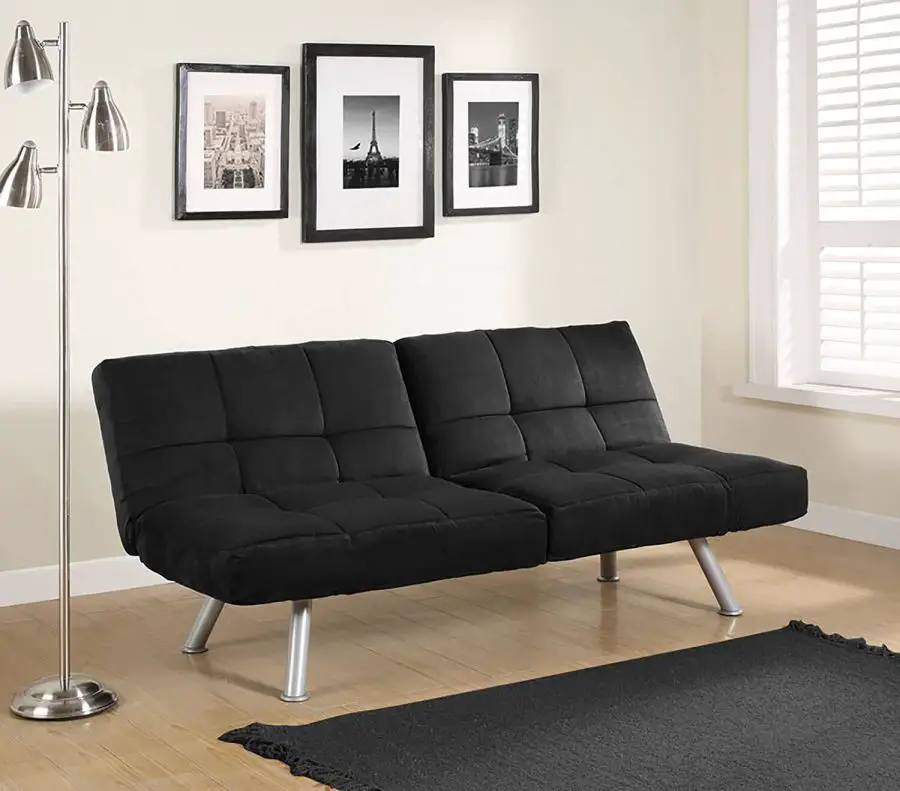 A futon is an investment. This is because it will not only be useful to you. Also, it can be used in entertaining guests. Ensuring that it remains new is not a complicated task. Below are some ideas you can explore to make this happen.
1. Purchasing a mattress pad
You should have a mattress that is very comfortable for seating and laying down. However, a mattress pad will make you more comfortable. Apart from providing additional support, it can help in reinforcing your other existing pads.
With a mattress pad, your real mattress will be preserved. It is important that you ensure it remains new especially when you have plans of selling your futon later on.
2. Flipping your mattress
Your futon's mattress can lose shape due to being overused. It is therefore recommended that you always reverse its other side after some time. This should be a regular practice. With this, the foam will not get deformed too early.
Where Should Your Futon Be Placed?
The right spot to place a futon is where guests are usually entertained. This will ensure you don't have to move it every time someone is around.
Also, the space needs to be highly functional, where you will not have any problem opening it up as a mattress.
Just look at your space or apartment very well to know the ideal space where it can fit in perfectly. Futons shouldn't be put in your room's corner even though this can be very tempting since it ensures your privacy is not compromised.
Most of the time, the perfect place where you can keep it is inside your living room. With this, guests can be entertained easily without any hassle.
The truth is that futons can make the difference once used in any home. Apart from saving space, they can be put to various uses. One thing you should always do is regularly upgrading your futon's look.
Choose patterns that are perfect for your space. When used the right way, they can transform your space into something elegant and special.
More Posts from Materialsix You Might Like: