Consider a day when you had to deal with so many tasks at the workplace and returned home to take a nice shower.
You discover that your bathtub is emptying like crazy, preventing you from relaxing in the warm water. That is much worse!
However, we have a solution for you. We are going to show you multiple different methods to block a bathtub drain without using a plug so that you may have a relaxing bath.
What Is the Function of Bathtub Plugs?
Keeping the water in your bathtub is the major function of the plug or stopper on your bathtub drain. It efficiently seals up the opening above the bathtub drain, preventing water from flowing down through it.
The plug does this by producing a watertight barrier over the hole, preventing water from escaping down it.
There are many various kinds of plugs available on the market, and they are available in a range of forms, sizes, and materials.
Regardless, they all have the same effect. It's likely that your DIY bathtub stopper will be equipped with a handle or pull chain that can be used to unplug the plug when you're ready for the water to run out.
The majority of bathtub drain plugs are quite sturdy and may be used for many years without breaking. They will, however, progressively begin to deteriorate as time progresses.
If wear and tear is the cause of your bathtub plug's inability to work correctly, it may be time to consider replacing it. You may use a variety of short-term solutions to block up your tub in the meantime.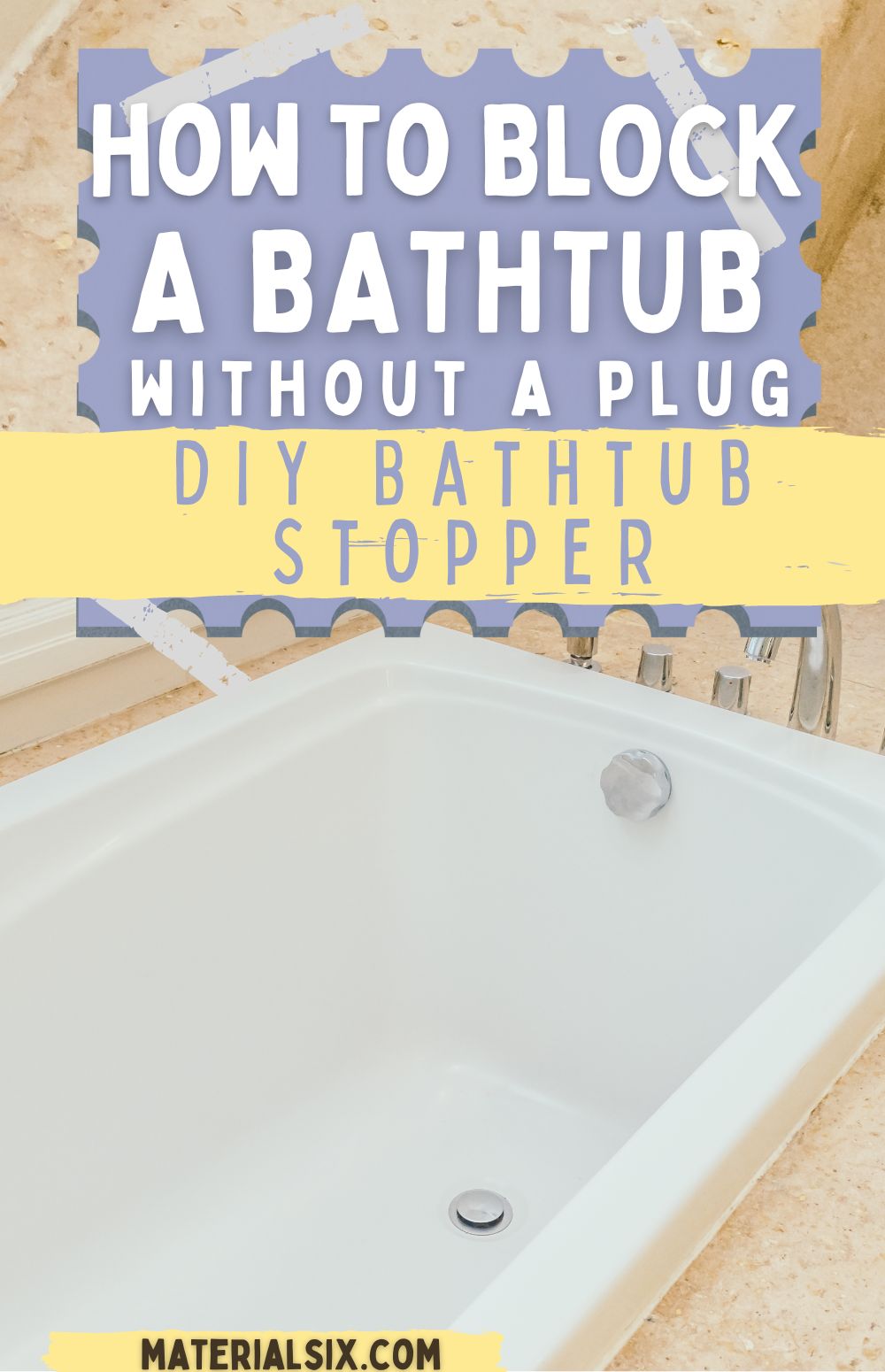 How to Block a Bathtub Drain Without Using a Plug?
Many of the ways listed below for blocking your bathtub drain without a plug may be performed using everyday household objects.
Using these short-term alternatives, you will be able to continue to enjoy your bath in luxury while also preventing the water from emptying before you have had the time to soak away all of your concerns. So, let's take a look at how to keep water in the bathtub without a stopper:
1. Using Plumber's Putty
If your bathtub plug has a failing gasket and is no longer producing a suitable seal, this solution will work well for you. It is possible to temporarily repair the problem using the plumber's putty until you can replace the gasket or the plug. This putty is used by experienced plumbers to keep drains and other fixtures from leaking.
A little amount of plumber's putty should be rolled into your hands to make a lengthy snake-like shape in your hands. Just long enough to completely surround your bathtub drain is sufficient.
Once you've done that, raise up your stopper or pop-up drain and use your putty to fill up the hole surrounding the drain. Close the drain stopper over the putty, and you should have a watertight seal in your drainpipe.
You should keep in mind that this is simply a one-time solution since you'll have to remove the putty when you empty the tub. So, this is how to plug a bathtub drain.
Related: How Long Does Plumber's Putty Take To Dry?
2. Single-Serve Coffee Pod
If you have a Keurig, there's a good chance that you have an empty single-serve pod laying around the home someplace as well.
It is possible to effectively block the drain with this or a little cup of comparable size. It is perfectly OK to use a 15 mL plastic medicine cup or an empty coffee pod.
For this approach, insert the cup or pod into the drain hole with the bottom end in first, firmly positioning it in place. Then begin filling the tub with water to determine whether it has the capacity to retain it.
It may leak a small amount, but it should be sufficient to allow you to take a bath. If the cup is substantially smaller than the drain, you may use rubber bands to help create a stronger seal around the body of the cup, or you can use a plumber's putty to help seal the drain.
3. Jar Lid Solution
When using a coffee pod, if the coffee does not come out strong enough or if you do not have a cup that is the proper size, you may cover the drain hole with a jar lid.
Take a plastic lid or a flat jam jar lid that is just big enough to fit over the hole and secure it in place with tape. Place the top in such a way that it lies level on the bottom of the tub.
Fill the tub to the full and firmly push down on the lid to secure it. Even better results may be achieved by gently dampening the bottom of the lid before closing the lid tightly.
The weight of the water and the suction generated under the lid will guarantee that it remains in place and that the water does not leak down the drain. So, this is how to block a bathtub drain without a plug.
4. Toilet Plunger
I'm confident that the majority of individuals have a toilet plunger sitting around that they can utilize for this purpose. In this situation, the toilet plunger may be used as a temporary stopper for the drain in your bathtub.
It's important to fully clean the rubber end of the plunger with soap and water beforehand, particularly if you're planning on bathing with it.
Once the plunger has been thoroughly cleaned, it should be placed over the drain hole and pressed down firmly to create a seal. Next, remove the wooden handle if it is not completely inserted into the plunger via the hole in which it is inserted.
When you're ready to train the tub, leaving the wood handle on might make it much simpler to remove the plug. All you have to do is accept the fact that you will be gazing at it as you bathe.
5. Use a plastic bag and a washcloth
It's possible to make a temporary stopper for your bathtub drain out of a washcloth, tiny towel, or small sponge if you have one on hand.
Put the washcloth inside a tiny plastic bag and press out as much air as you can with your hands for this simple fix. If you don't remove the air from the bag, it may float to the top of the bag and fail to establish a suitable seal for the drainage.
Then, close the bag by zipping it up or securing it with a rubber band at the top and bottom ends of the bag. Rolling or folding the packed bag into the drain will ensure that the material fits securely into the opening.
Pour water into a bucket and hold the bag in place until there's enough pressure to prevent it from falling apart on its own. Another option is to fill a plastic zipper bag halfway with water, close it securely, and lay it over the drain.
6. Tape the hole
The use of tape is another temporary method for blocking a bathtub drain if a plug isn't accessible. The ideal sort of tape to use for this procedure is waterproof duct tape, namely Gorilla All-Weather, which is available at most hardware stores.
Using double-sided tape, seal the drain hole until it can endure the pressure of water long enough for you to have a relaxing bath.
When the tub is entirely dry, tape the drain hole to get the greatest results, firmly press the tape down to check that it is adequately adhering and forming an appropriate seal on the surface.
In a pinch, this approach may be really effective, but the tape may be tough to remove once you're ready to drain the water.
7. Marine Drain Twist Plug
To completely block your bathtub drain, consider using a marine drain twist stopper as your last choice. People who fish and have this gadget in their tool kits will be able to use this approach since it is designed for fishermen.
After a day of fishing on the water, they are generally used to drain the water from ballast tanks or live fish wells. However, they may be just as efficient at stopping tub water from draining as they are at blocking drains.
Installing the maritime drain stopper is as simple as twisting it into the drain using the T-shaped brass handle on the back of the plug. It'll just take a little pull-up on the handle and a counterclockwise twist to get it out of your way once you're ready. Keep in mind that these plugs will only function properly if they are the same size as the drain hole in your sink.
Conclusion
You shouldn't have to worry about how to block a bathtub drain if you don't have a stopper anymore. However, this is just a temporary solution, and you should make efforts to completely resolve the issue in order to prevent future headaches.
In order to repair it yourself, you may get a rubber plug from any hardware shop, or if you are not sure of your abilities, you can hire a plumber.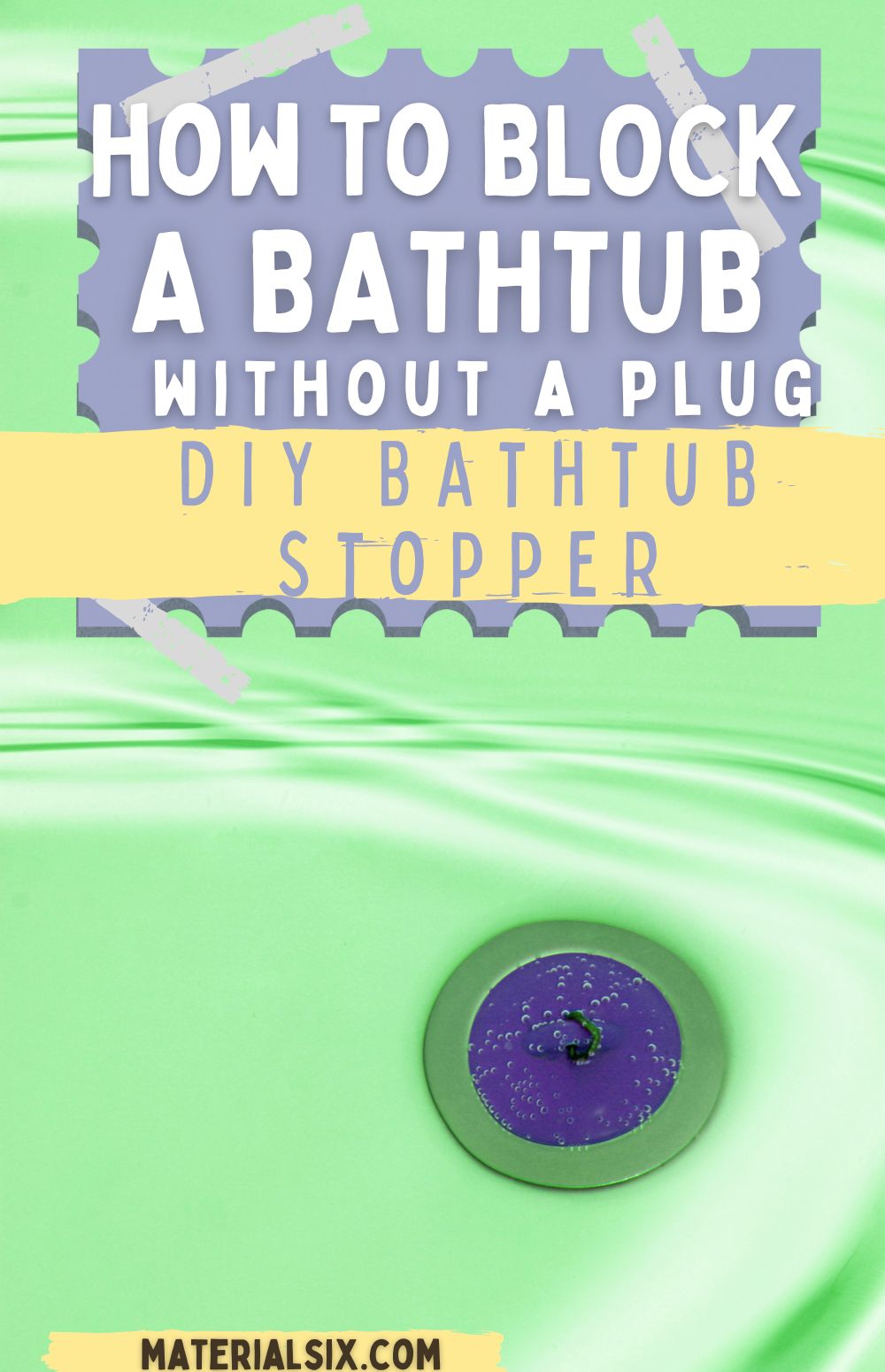 More from Materialsix: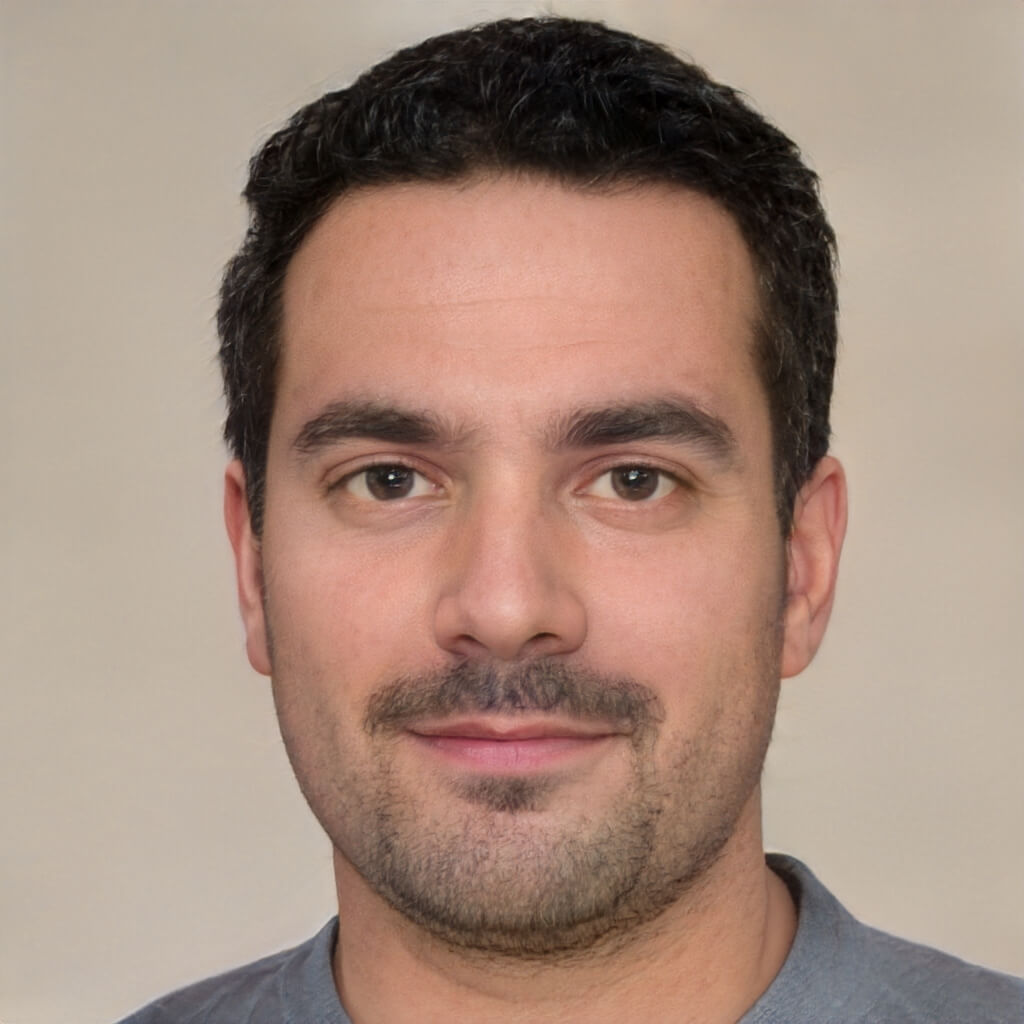 I'm a passionate home and garden enthusiast and the founder of Materialsix Home. With over 10 years of experience in the field, I've cultivated a deep love for all things related to home improvement, gardening, and interior design.