The office chair is not like any other type of chairs, sometimes we even take it for granted. Once you've worked on an office chair, sometimes a regular chair won't cut it.
It can sometimes boost our productivity while sitting in one, or maybe that's just me. Anyways, there are many types and styles of office chairs today.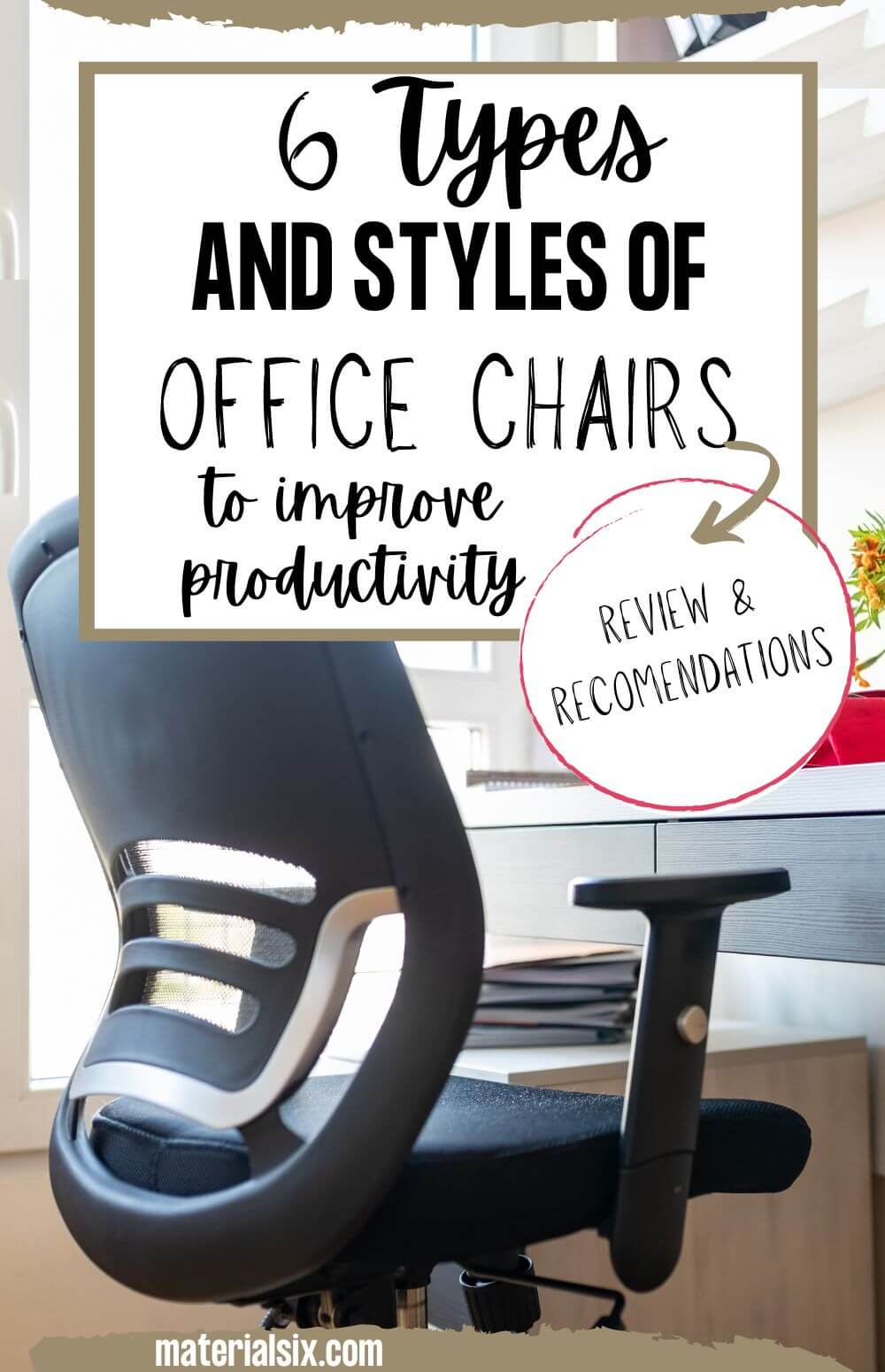 Types of Office Chairs
Here are a few that made it into our list:
1. Ergonomic Chair
This chair is designed to help us maintain a neutral posture when working for long hours. Usually, they cost even more than regular office chairs, but that's a done deal for our precious spine and posture, am I right?
They save you a lot in the long run by reducing the risk of having spine disorders, poor posture, and back pain. Some common features of this type of chair are adjustable seat height, lumbar support, also a pad on the seat and back.
2. Executive Chair
As the name implies, this so-called premium chair is used by the higher-ups to reflect their status or seniority. It has a high back with plenty of cushions, and a padded armrest typically made with real leather. These days, common chair types are often blurred, but not this one. You'll know it immediately once you see it.
3. Drafting Chair
Just like sitting for too long, standing for too long also have negative impacts on your health. Artists and architects may need this drafting chair to support their work routine.
This type of chair goes perfectly well with standing desks and drafting tables without interrupting any workflow. The height of the chair makes it easy to transition between sitting and standing. It can support your body weight, lower and upper limbs, and also your back. Another key feature is a foot ring to place your feet.
4. Mesh Chair
The mesh chair is similar to the ergonomic office chair. The key difference is the breathability of the product. This chair is perfect for those who sweat a lot while working, or for those who work in a hot environment.
A quality mesh chair often has a backrest aligned with its net-liked fabric. Some also come with lumbar support to increase blood flow and reduce the occurrence of back pain.
5. Office Kneeling Chair
A kneeling chair is great for short time usage only. The main characteristic of this chair is the angled knee rest that is able to divide the body's weight. By leaning forward, the stress put on your back is decreased.
Short sittings on this chair could help ease back pain and prevents spinal compression. This chair is best to use as an alternate between two types of chair, as to avoid sitting in one position for a long period of time.
6. Heavy Duty Office Chair
This type of chair is also known as the 24-hour chair. As the name suggests, this chair is used by worker or employees that has long hours of work. It is specifically designed for long and extensive use.
Usually, this type of chair is found in places where a high focus is needed, such as hospitals. This chair is way more durable than any typical office chair, it goes under many tests before earning the name.
Some key functions, besides being ergonomic are tilting backrests, lumbar support, puffy headrest, cushioned armrests, and adjustable height.
Conclusion
In conclusion, choosing the right office chair for the type of work you are doing will save your body in the long run.
Whether it is for your employee at the office, or for your own at home, having a comfortable and ergonomic chair for work is always a necessity to fulfill. So, which type are you considering to buy?
More from Materialsix.com: