Once you've erected a shed, the next thing to do is install a door. But, if you feel puzzled, use any of the shed door ideas with plans I've collected here.
They do not only include various designs but also help you create cost-effective doors.
Furthermore, these free plans let you utilize leftover items or reclaimed wood. Likewise, you can build either a sliding door or the hinged one.
Also, the ideas cover double and single doors for sheds.
In addition to detailed tutorials, the plans feature pictures, tips, and diagrams. They ensure you can construct a shed door like a pro. So, keep reading to discover fabulous door samples.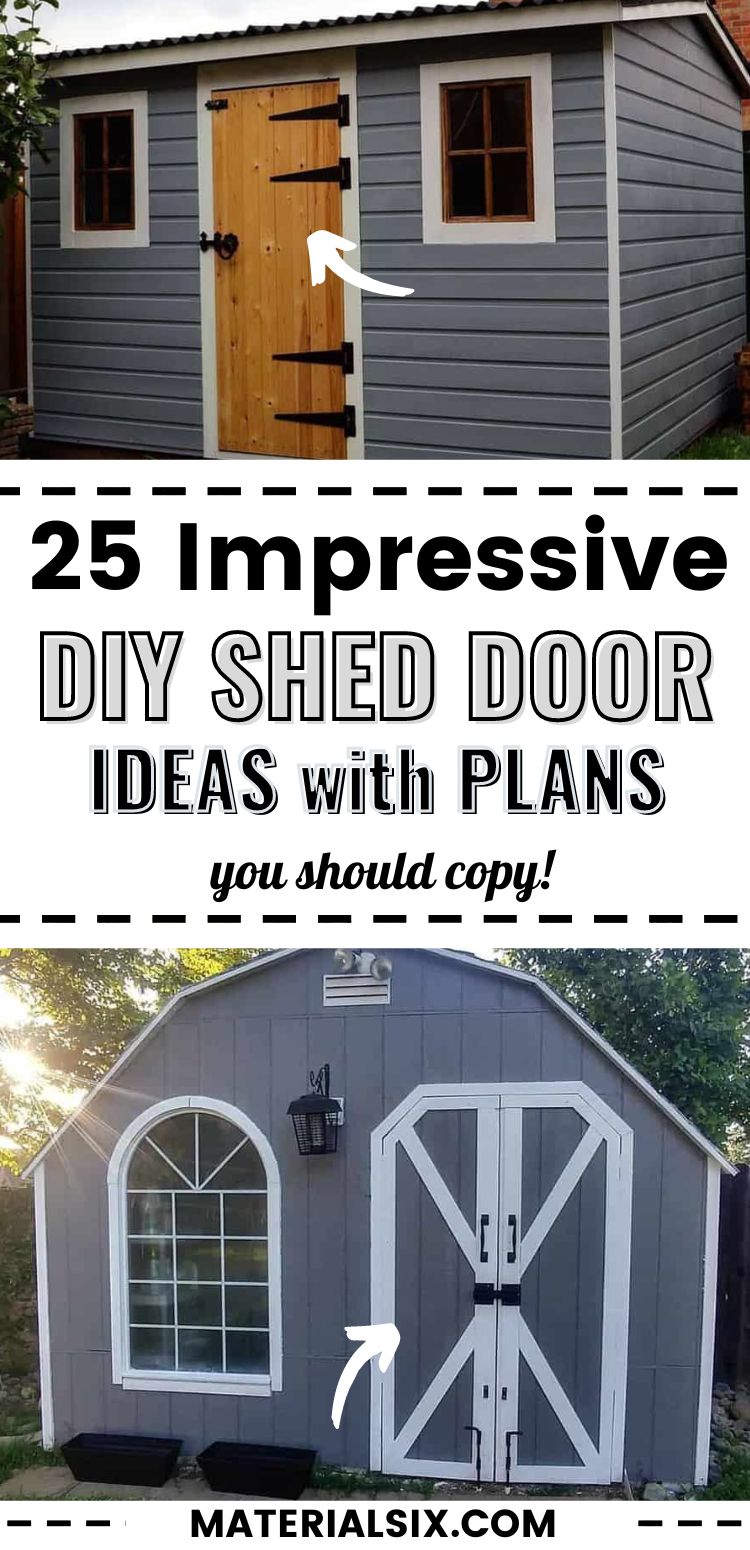 25 Spectacular Shed Door Plans
If your existing shed demands a door, consider creating it yourself. Constructing a shed door is quite a task. It may seem simple, yet it involves a great deal of effort.
Moreover, these incredible shed door plans will save you a lot of headaches.
1. Garden Shed Doors Under 100 Dollars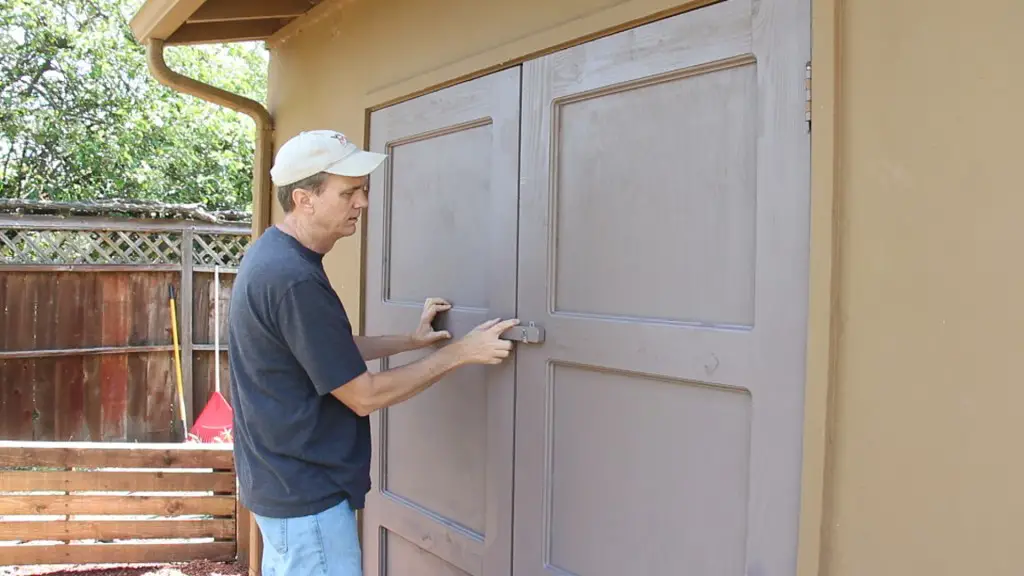 Steve Ramsey chose to construct the tool shed doors after three temporary repairs. The total cost for the project is 82.56 Dollars.
Furthermore, he uses pocket screws, Douglas fir boards, a plywood sheet, and paint. Additionally, his instructions are clear.
First, create the door frame using construction-grade wooden boards of the same width. Then, he cut off the rounded edges too.
After filling the frame with the plywood sheet, he routed the profiles. Next, he installed the doors and added the latch. You can paint the final shed doors as well.
Video tutorial here:
2. Cedar Shed Door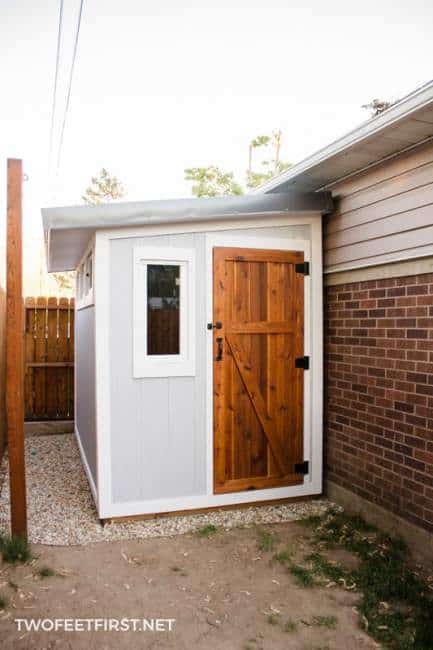 This board and batten door is one of the mesmerizing shed door ideas. Thus, it provides the strength of a regular board-and-batten door. However, there's a shortcut.
TwoFootFirst offers some useful tips in addition to pictures. Likewise, they will help you prepare the cedar wood for sure.
The framed and braced door above will add character and function. Then, you can create it from sturdy 6" and 1"x3" wooden boards.
After that, sheathe the shed door using 7/6" plywood. For a finished look, you must waterproof and stain it. Consider adding a gate latch too.
3. Seamless Shed Doors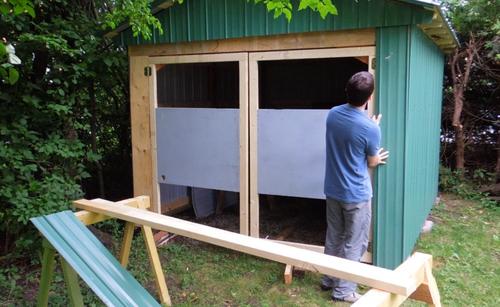 Here, the DIYer was building his shed doors. He made the door frames using plywood panels. Then, he used bridle joints for durable connections.
After that, he concealed them with corrugated metal for a seamless look.
Hence, you can create these fantastic doors yourself using his guide. Additionally, he supplies photos and captions that explain the steps.
Further, to help you nail this incredible project, he also embeds a video at the end. However, you will have to be pretty handy since some steps call for great DIY skills.
4. Lightweight Shed Door Plan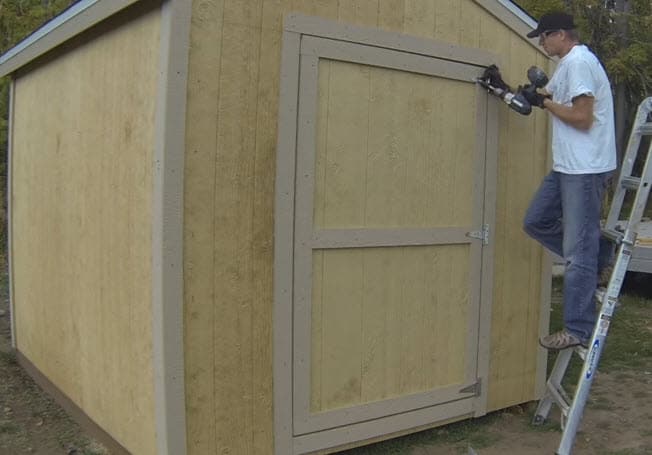 Icreatables provides easy-to-understand instructions. He also couples them with photos. For instance, this lightweight shed door design requires T1-11 outdoor siding.
Apart from matching the garden shed, it evokes a sense of hollow continuity.
For this DIY shed door, you must construct the frame first. Then, attach exterior siding and plywood boards to both sides of the door frame.
5. Shed Door with Rough Opening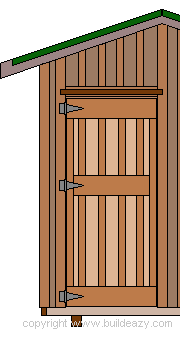 BuildEazy constructed the door above for their 8'x10' shed. The door's dimensions are 36" by 83". Besides including an in-depth guide, they provide measurements and jargon words.
Besides, the explanations are not complicated at all. Even though you're a novice woodwork, you'll figure out the instructions.
For this board-and-batten door project, BuildEazy also uploads diagrams. Moreover, they let you know carpenter terms well. Therefore, you don't need to look the words up.
6. Rustic Barn Shed Door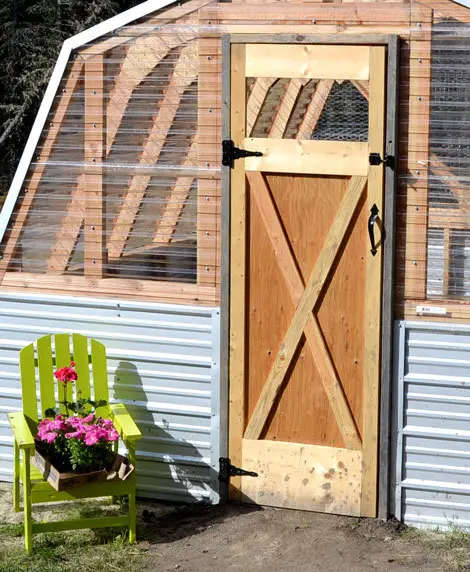 Ana White built this extra tall barn door. She also used 1×3, 1×6, and 1×12, for the door frame.
Meanwhile, she created the door's back using 1×3 and 1×2 in addition to the exterior plywood. The dimensions are 21 ½ inches by 78 inches.
You won't get perplexed since her instructions are clear. Furthermore, Ana White incorporated tools and plans.
Additionally, she portrayed her single shed door in different colors, from turquoise to pink. Thus, it allows you to know which door color suits your shed best.
7. Homemade Shed Doors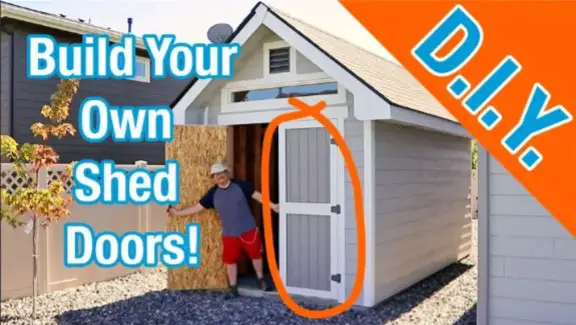 AmplifyDIY shows the viewers how to construct a garden shed from scratch. Likewise, he demonstrated the process of door building excellently.
In addition, he included the necessary materials.
Hence, if you're looking to recreate the door, make a plan first. Once you've had the frame, add the siding. Then, the project requires hinges, 2×4 lumber, OSB sheets, and siding boards.
Youtube video here:
8. Solid Shed Door Plan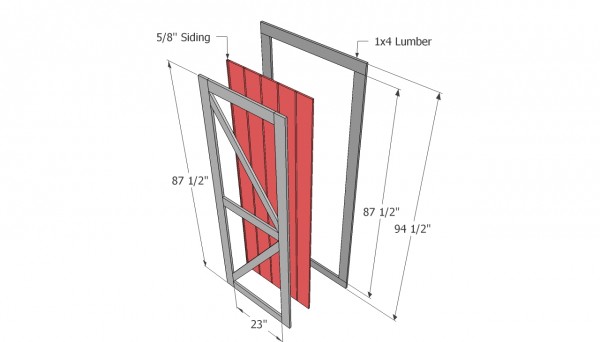 This door plan offers some fabulous tips. Besides, they help you improve the strength and stability of your homemade shed door.
MyOutdoorPlans integrated double studs on each side of the rough opening. Likewise, the door utilizes cripple studs.
The tutorial lets any DIYer build the shed door with ease. Even better, it boasts diagrams and free plans. Thus, you'll know the shed's components.
Moreover, the construction of the shed door frame needs 1×4 lumber. Meanwhile, the siding requires 5/8" grooved plywood.
9. Pine Shed Doors
Wes Hamstra revealed the process of constructing his pine doors through a video. Then, he showed you all the steps, from cutting the wooden boards to installing the shed doors.
For a sturdy wood connection, Wes Hamstra relied on Kreg concealed fastening system. Also, he added hidden fasteners and antique fasteners.
10. Weatherproof Shed Door Plan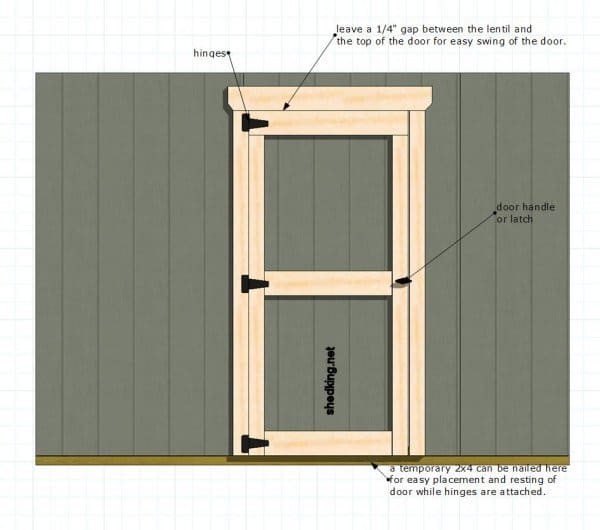 ShedKing knows how to build a shed door well. Instead of using hard-to-understand jargon words, ShedKing included diagrams and pictures.
Even better, ShedKing mentioned common problems you might encounter later. In addition, they provided preventive advice.
One of the best pieces of advice from ShedKing was the overlap.
Therefore, you must leave 1 ½" – 2" of the extra panel that stretches beyond the floor sheeting. Hence, it will offer additional weatherproofing.
11. Location Does Matter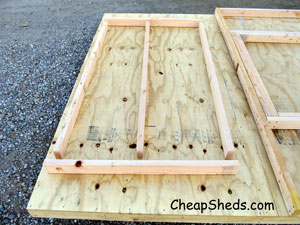 When installing a shed door, you must decide on its location. For instance, you can hang your door on the sidewall or the gable end wall.
The different location needs different planning for sure. Luckily, CheapSheds explained everything well. They included details without sounding repetitive.
12. Board-and-Batten Shed Doors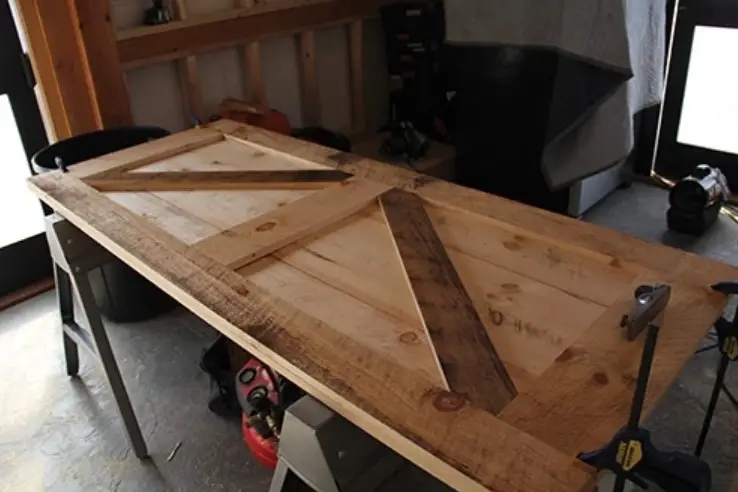 The strength of the board-and-batten shed door is unquestionable. ExtremeHowTo didn't build this door from plywood. They used solid wood slats for the base instead.
I admire the design of this ledged and braced door. Likewise, it is more durable than plywood.
13. Dutch Shed Door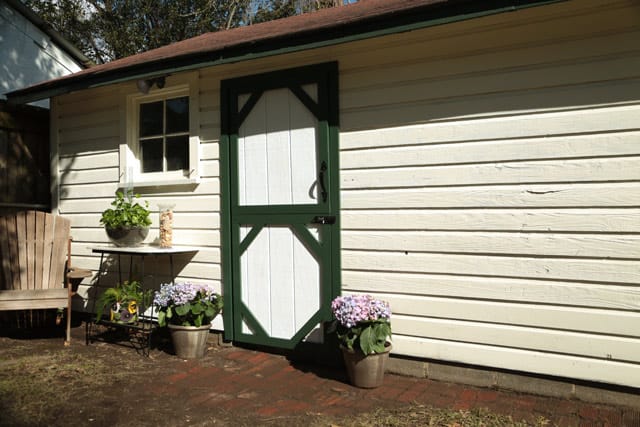 This Dutch-style shed door is appealing and sturdy. If you're fond of it, draw inspiration from CheckingInWithChelsea. She brilliantly created a list of materials at the beginning.
Therefore,  you can discover the necessary materials with ease. The guide is easy to digest. Also, the article included shortcuts. You could buy a kit or use an existing shed door.
14. Straightforward Shed Door Plan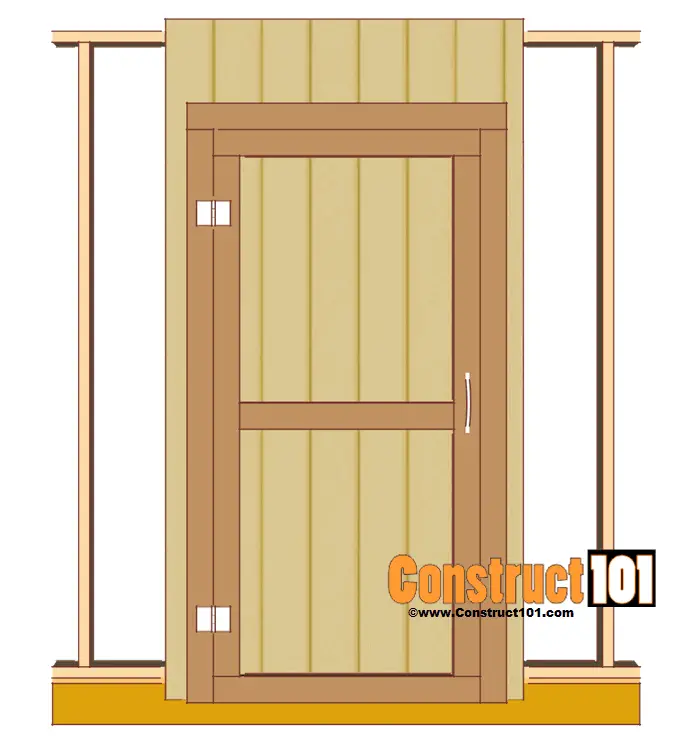 To construct this simple but solid door, you'll need plywood, 2×4, and 2×6. Furthermore, Construct101 offers free shed door plans.
Then, you can create this cedar door at home using the guide. It features diagrams and illustrations too.
15. Wooden Dutch Door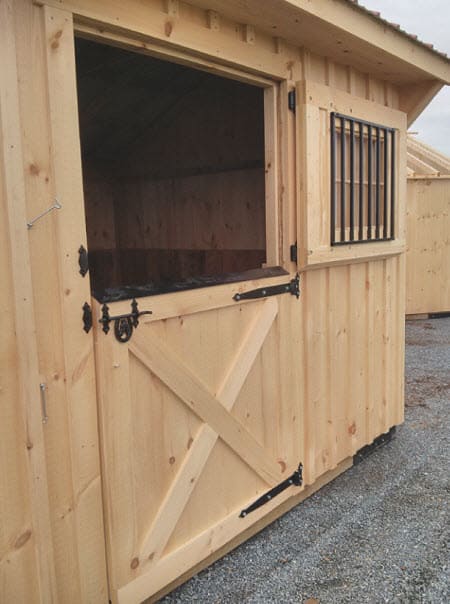 If you love Dutch doors, use the guide from the Barn Toolbox. Their design is fantastic since it provides everything in PDF plans.
The PDF file is easy to understand because it has no elaborate words. Furthermore, it consists of four pages.
Barn Toolbox added straightforward instructions, blueprints, and materials.
16. Budget-Friendly Shed Door
If you have a motorcycle storage shed, make these doors yourself. Additionally, they cost less than one hundred bucks.
The guide comes with a video that demonstrates all the essential steps. Furthermore, the instructions are uncomplicated.
You'll have to grab a drill, sander, and Kreg Jig.
17. Single Shed Door Design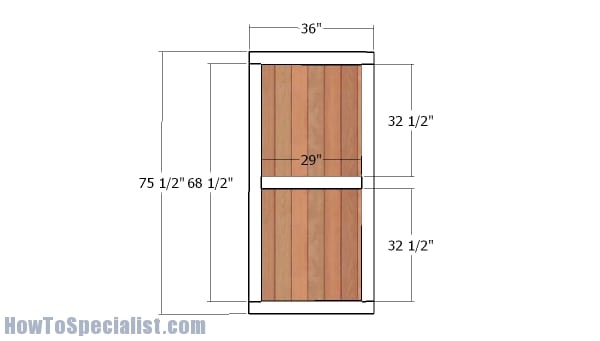 The guide from HowToSpecialist is complete with lists of necessary tools and materials. You can print it out.
Consider doing a checklist too. I believe you can nail it since the guide boasts clear instructions.
Besides,  there are diagrams to help you with the door project as well. To prevent mishaps, learn basic woodworking skills first.
18. Tongue and Groove Shed Doors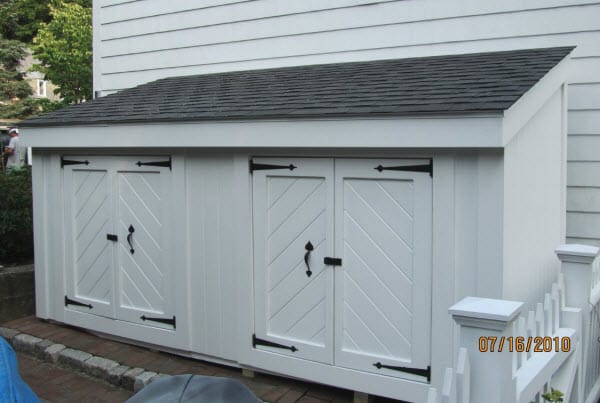 The design of the tongue and groove doors above comes from A Concord Carpenter. They are sturdier and tighter than board-and-batten ones.
Constructing these doors requires some extra time, but they're worth it. The instructions may be slightly sparse.
19. Double Shed Doors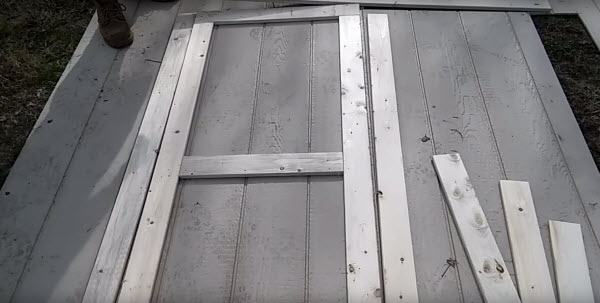 This 15-minute-long video provides everything from the materials to the end product. Sadly, there are no written instructions.
So, if you adore these double shed doors, be ready to take notes in advance.
Video tutorial here:
20. Withstand the Weather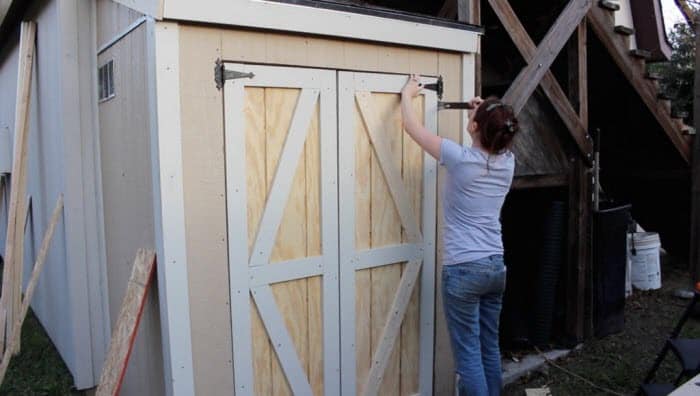 The excited DIYer above chose to go the extra mile. She coupled the double shed doors with an overhanging lip.
Moreover, the guide contains photos and easy-to-understand instructions.
21. Trial and Error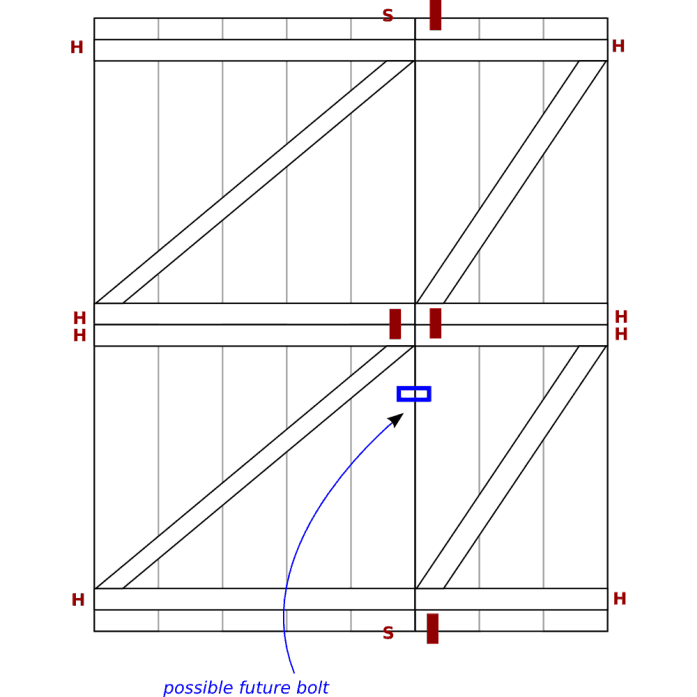 This design allows the DIYer to learn through trial and error. He erected double Dutch doors, yet they became unusable.
Besides identifying his mistakes, the DIYer provided usable instructions.
22. Amazing Double Shed Doors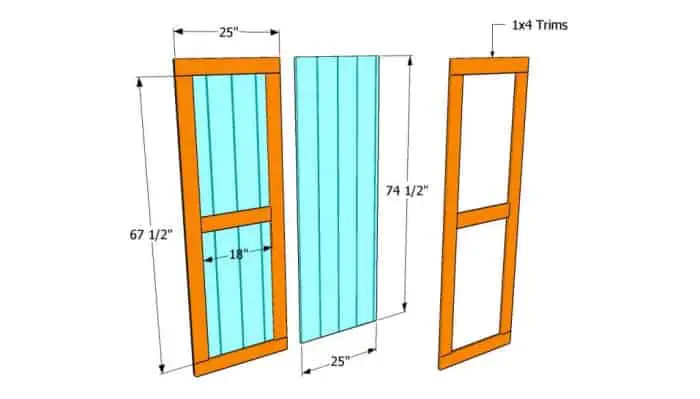 Here's another shed door design from How To Specialist. They supply lists of woodworking tools and materials besides diagrams.
This project requires one day to complete.
23. Sliding Shed Doors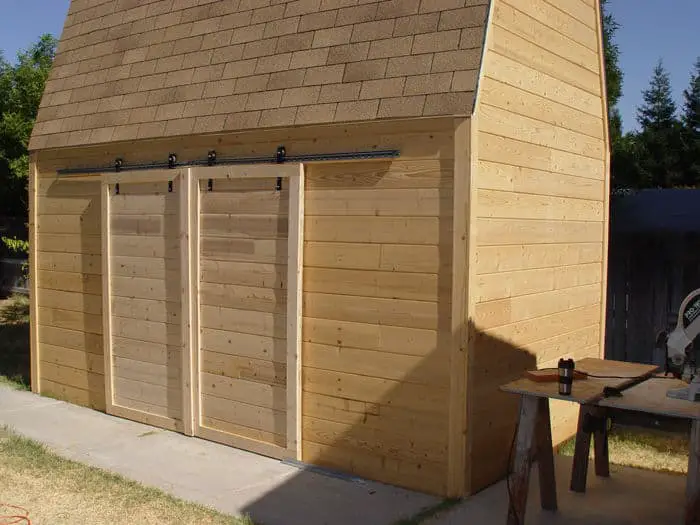 The sliding mechanism of these doors is impressive. Here, the DIYer created it from skateboard bearings.
These wooden sliding doors are less expensive than commercial sliders too.
24. DIY Barn Door Plans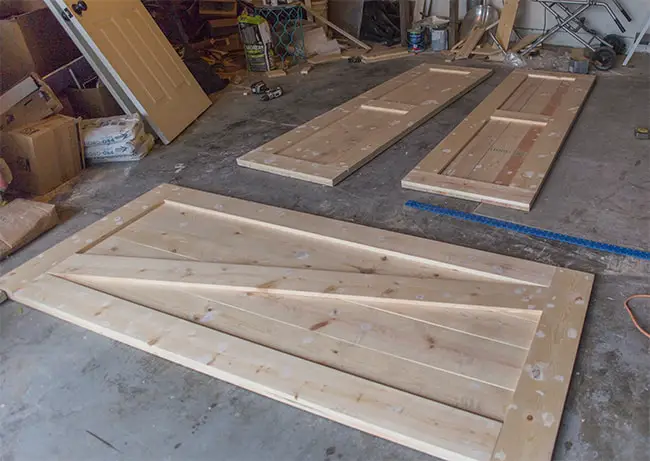 The guide for these doors features photos and videos. Thereupon, you can replicate them easily. Make sure you purchase quality wood.
Here, the DIYer needed to use caulk to remove gaps between wooden boards.
25. Affordable Barn Shed Door
Erecting a shed may cost you a lot of money. Luckily, this barn door only costs about 40 Dollars.
The guide boasts detailed instructions. Moreover, the DIYer outfitted her bold red shed door with attractive large hinges.
Shed Door Ideas (Image Gallery)
Colors
Colors make a statement and establish an ambiance. Some popular options are blue, red, green, tan, and white.
Double Shed Doors
If you own a spacious shed, then install double shed doors. They'll lend the shed definition and symmetrical balance.
These sheds belong to backyard gardens. As you see, the buildings fit the surroundings well.
Roll Up Shed Doors
The roll-up doors help secure the sheds. Apart from offering high durability, they save space.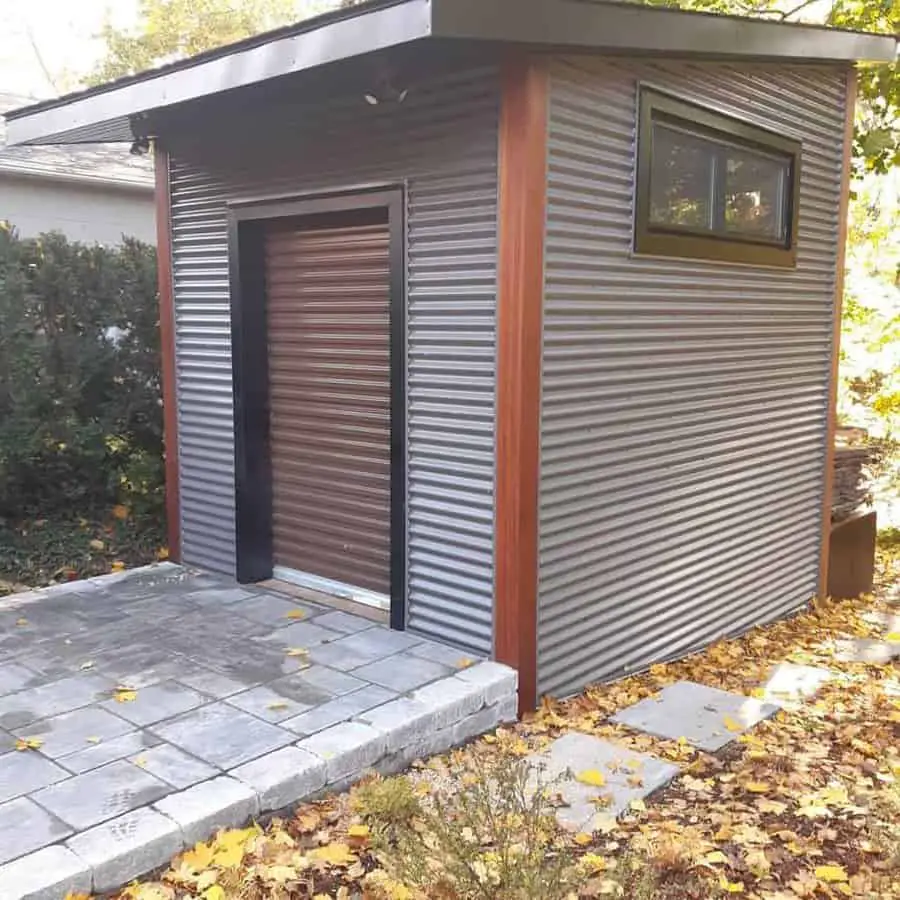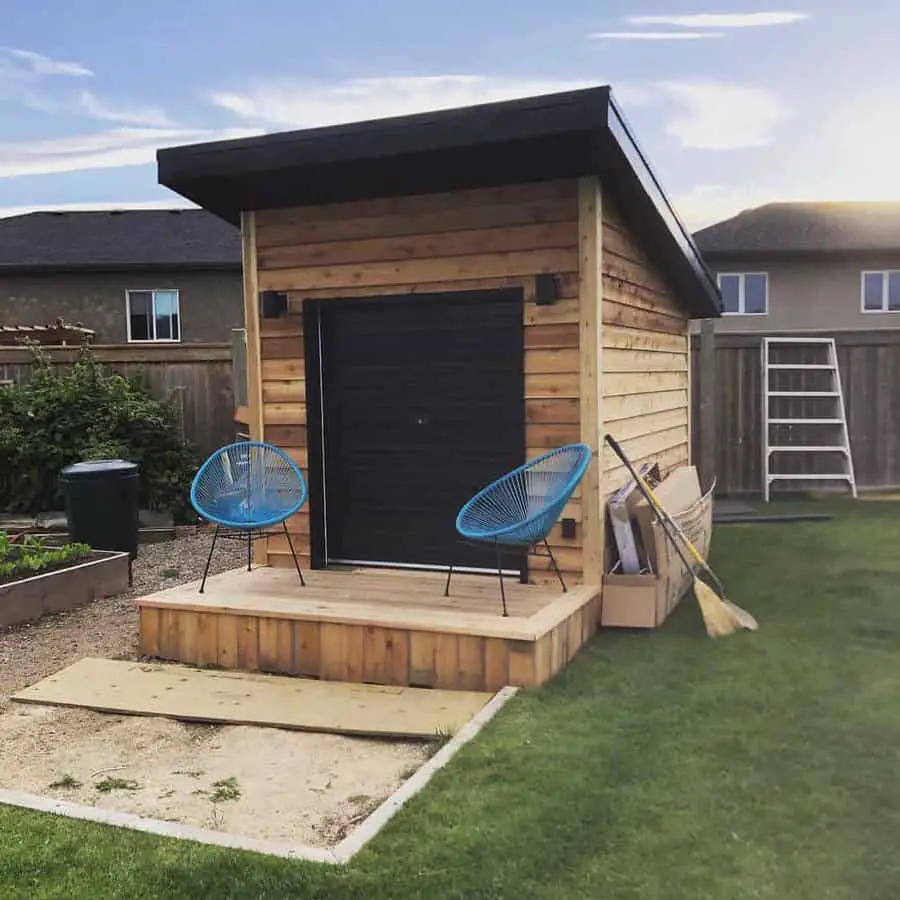 Single Shed Door Ideas
Keep the shed's size in mind. A single yet sturdy door suits a small shed.
Sliding Shed Door Ideas
A sliding door generates an easy indoor-outdoor traffic flow. Besides being space-saving, this shed door offers aesthetic appeal.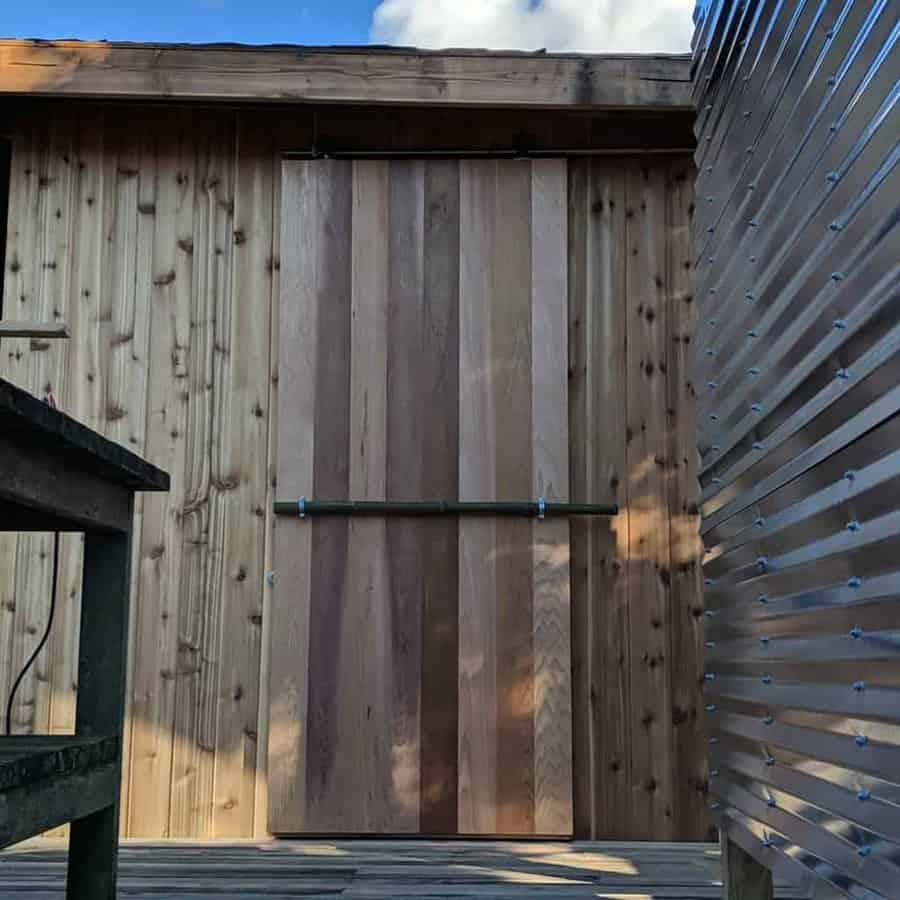 Storage Shed Door Ideas
The doors for outdoor storage sheds need to be long-lasting. They must protect your garden equipment and tools from the elements.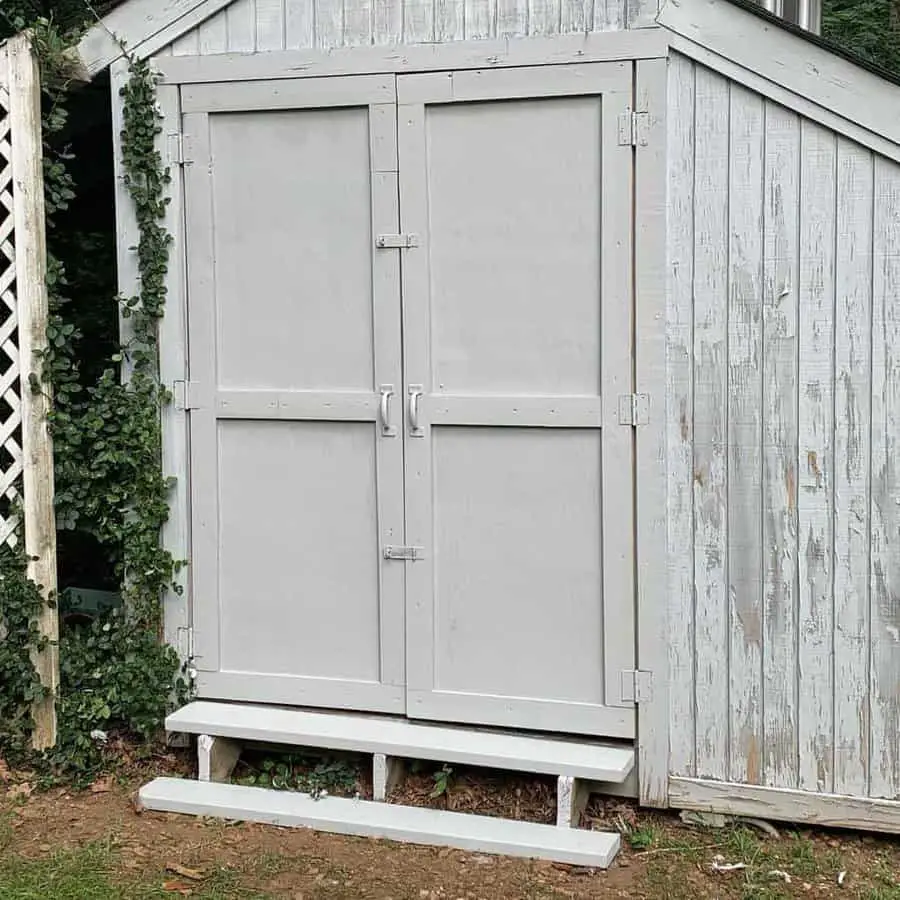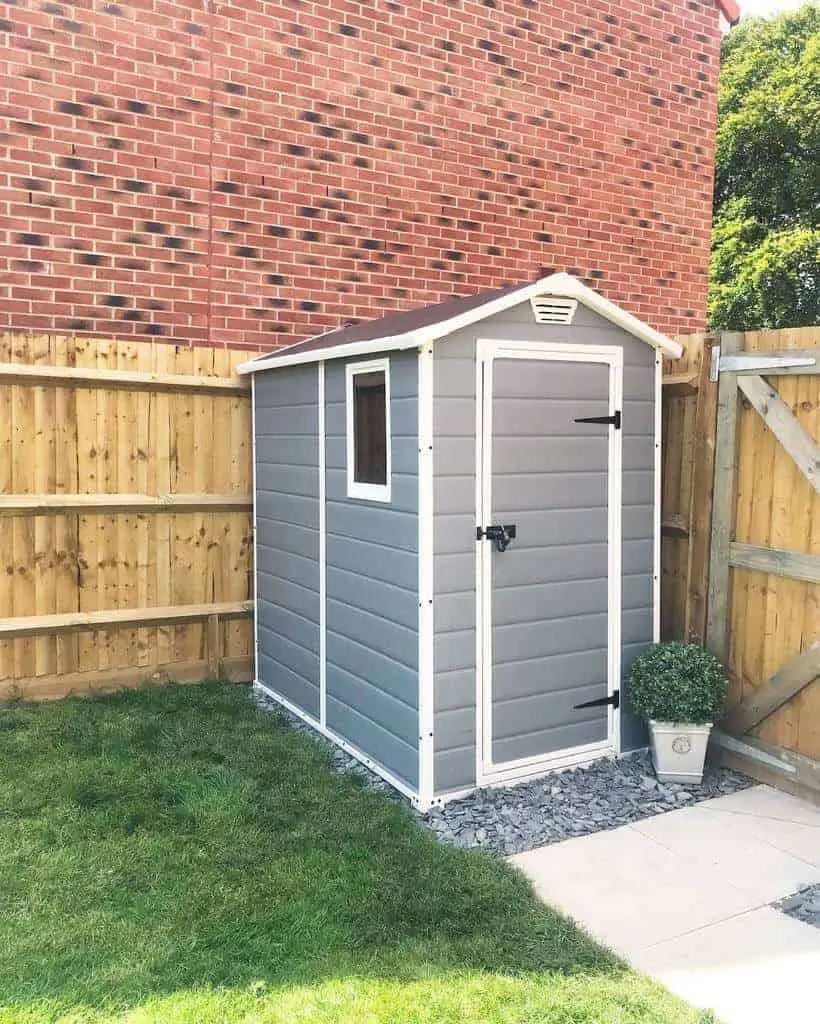 Stylish Shed Doors
These doors combine style and function. The designs seem updated while completing the looks of the sheds.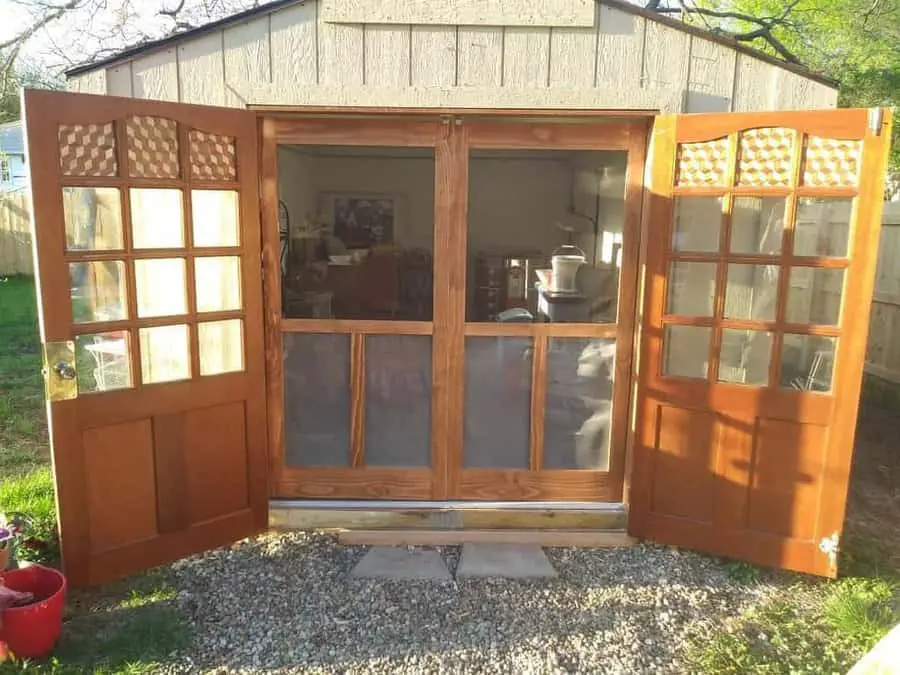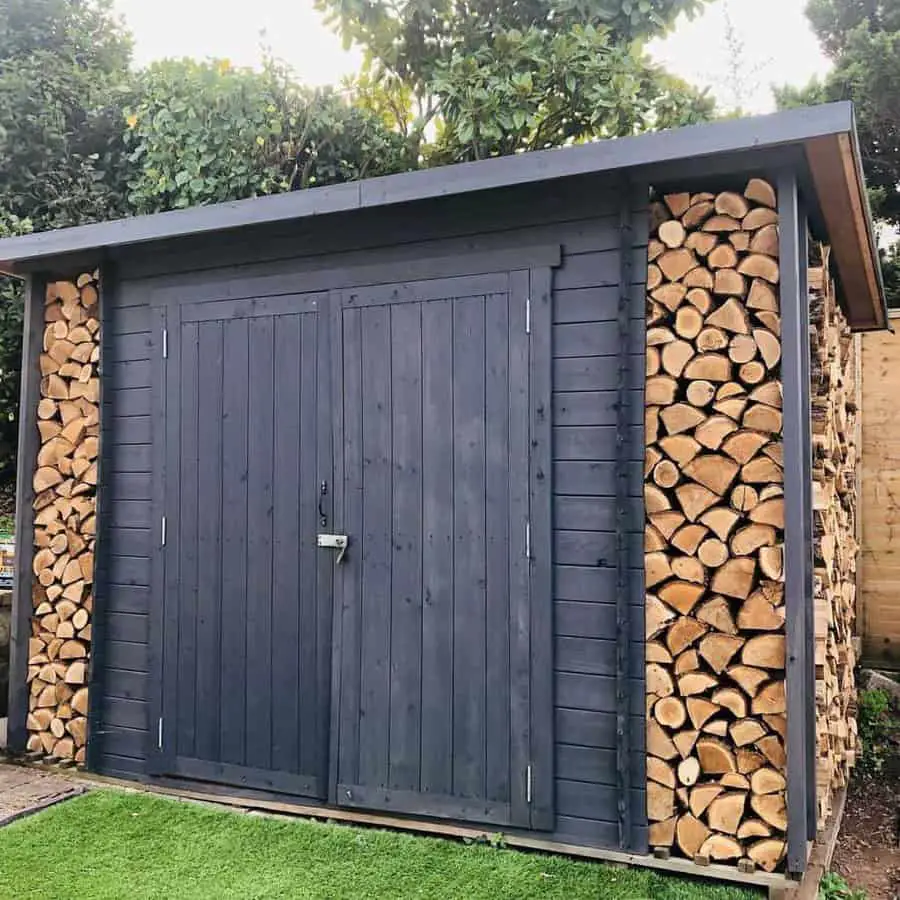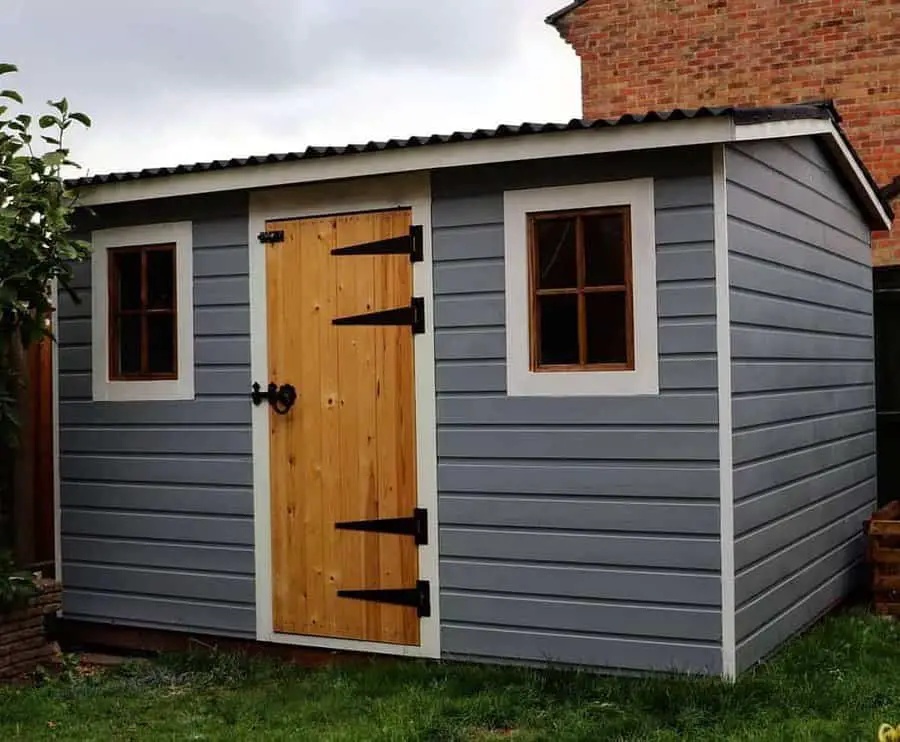 Wooden Shed Door Ideas
A selection of pictures below proves wooden shed doors are timelessly charming. They make any shed appear inviting too.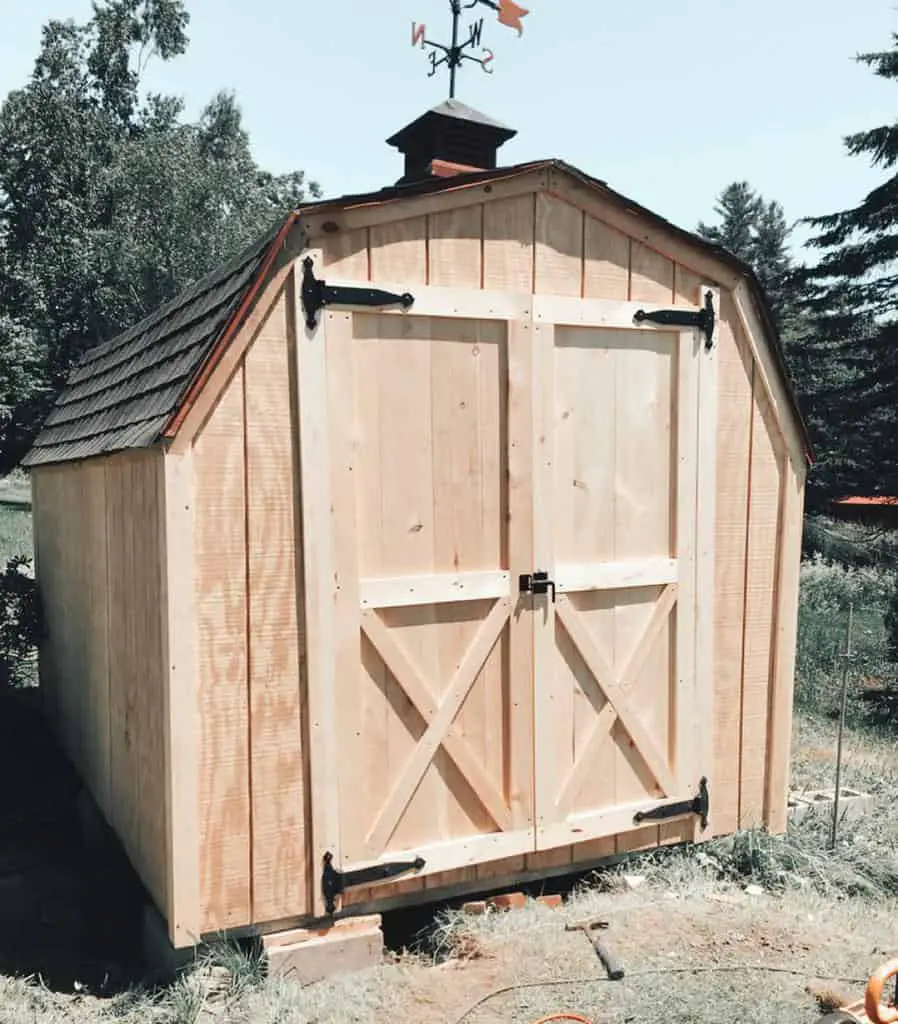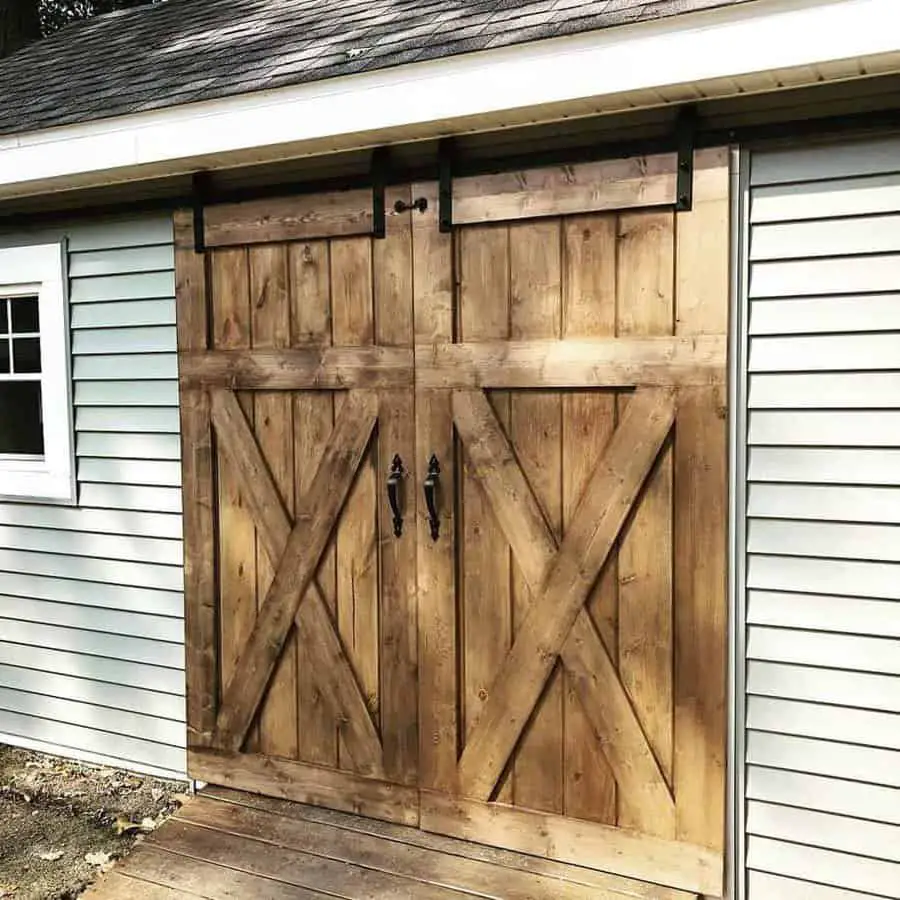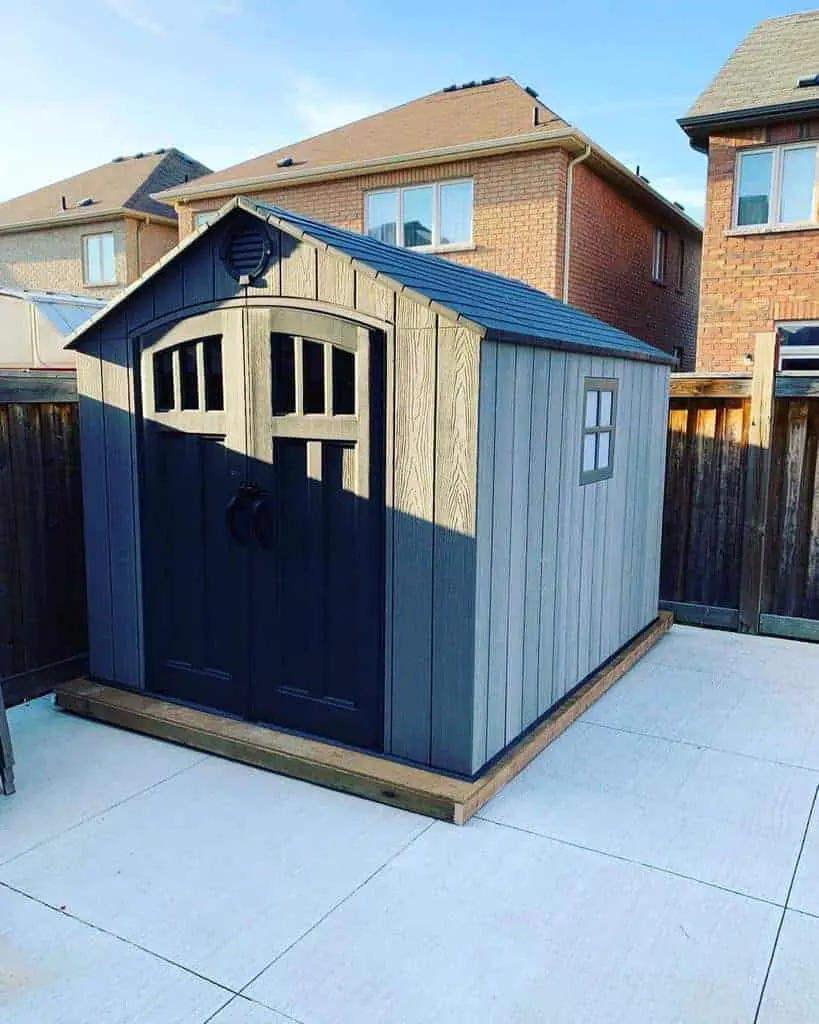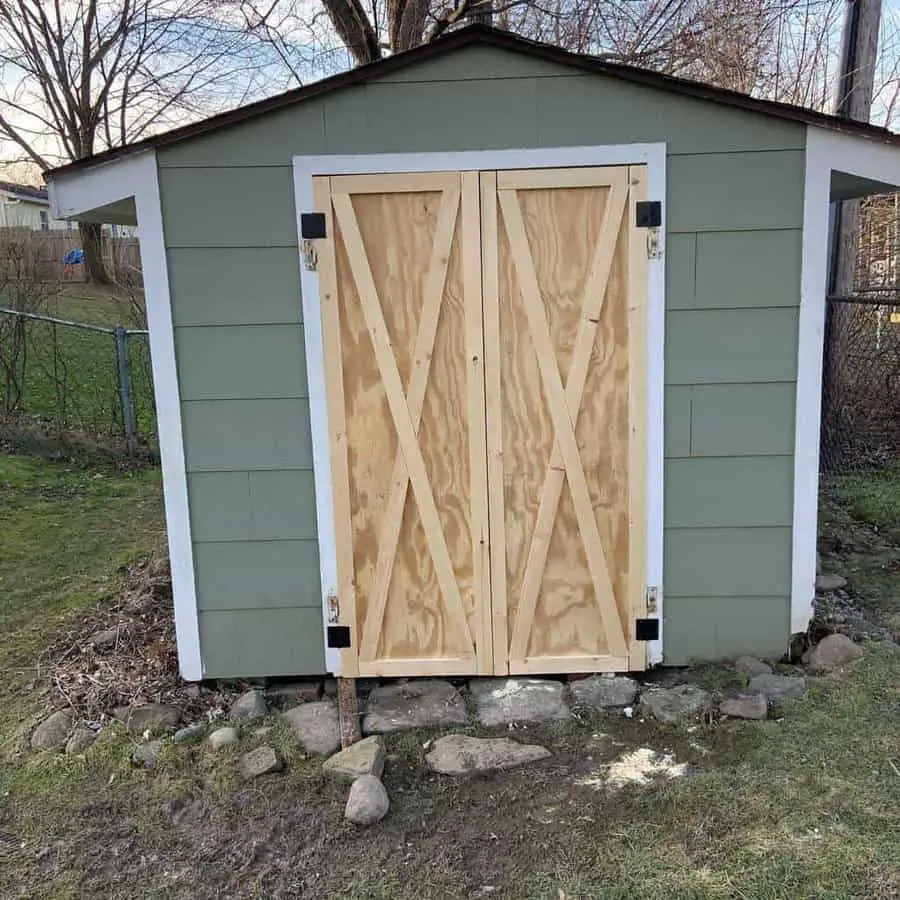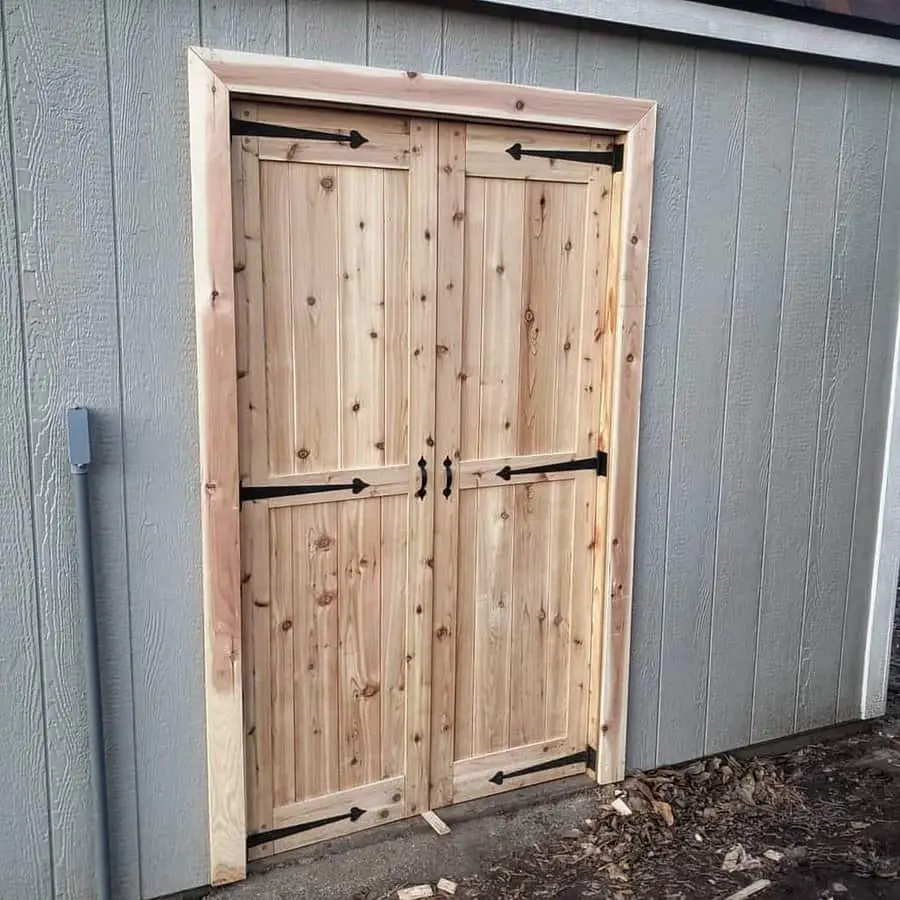 Conclusion
Constructing shed doors can be an intimidating task. However, if you can erect the shed yourself, you can do the same for the door.
Use shed door ideas with plans above to assist you in your project. Thus, they'll help you make fabulous doors at home cheaply.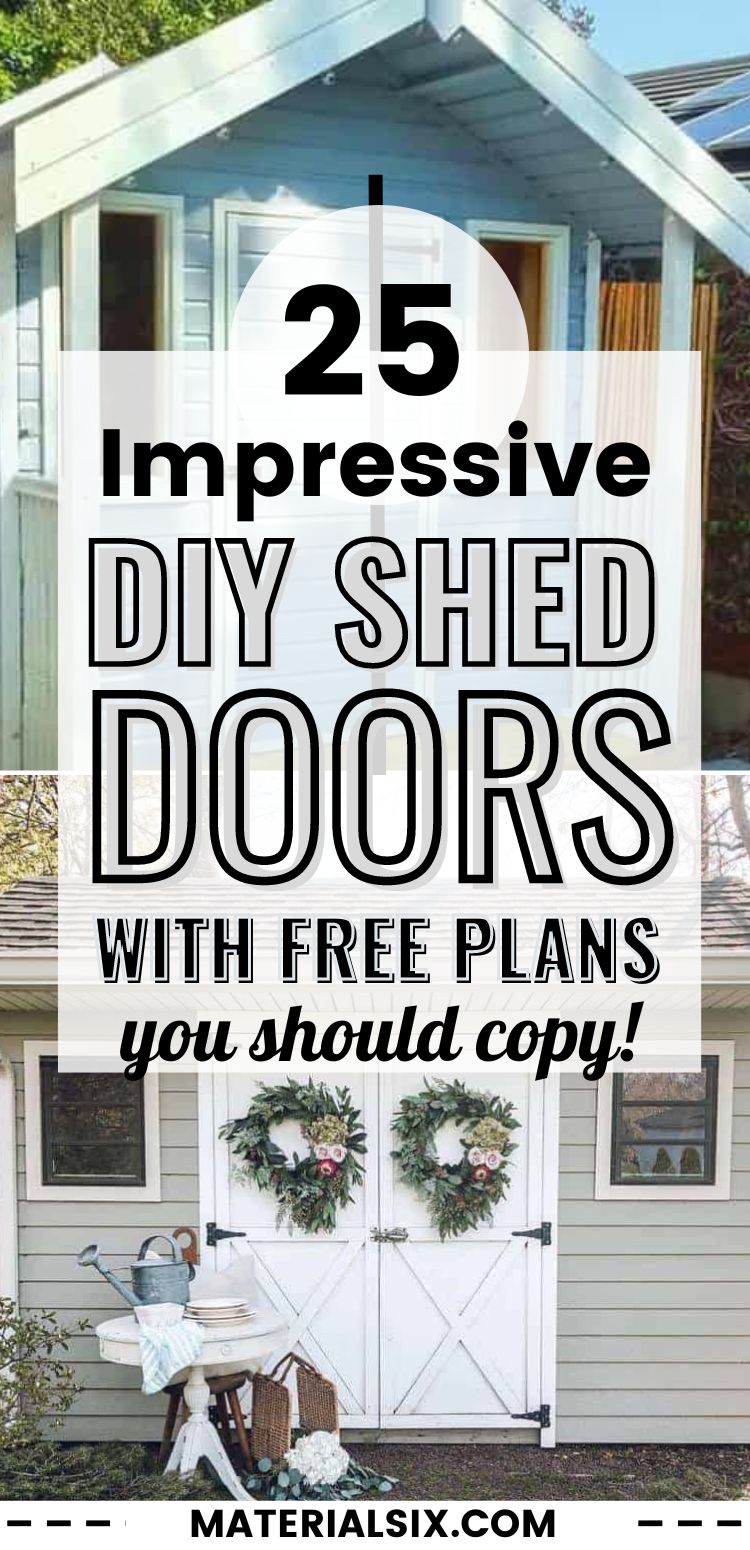 More from Materialsix.com: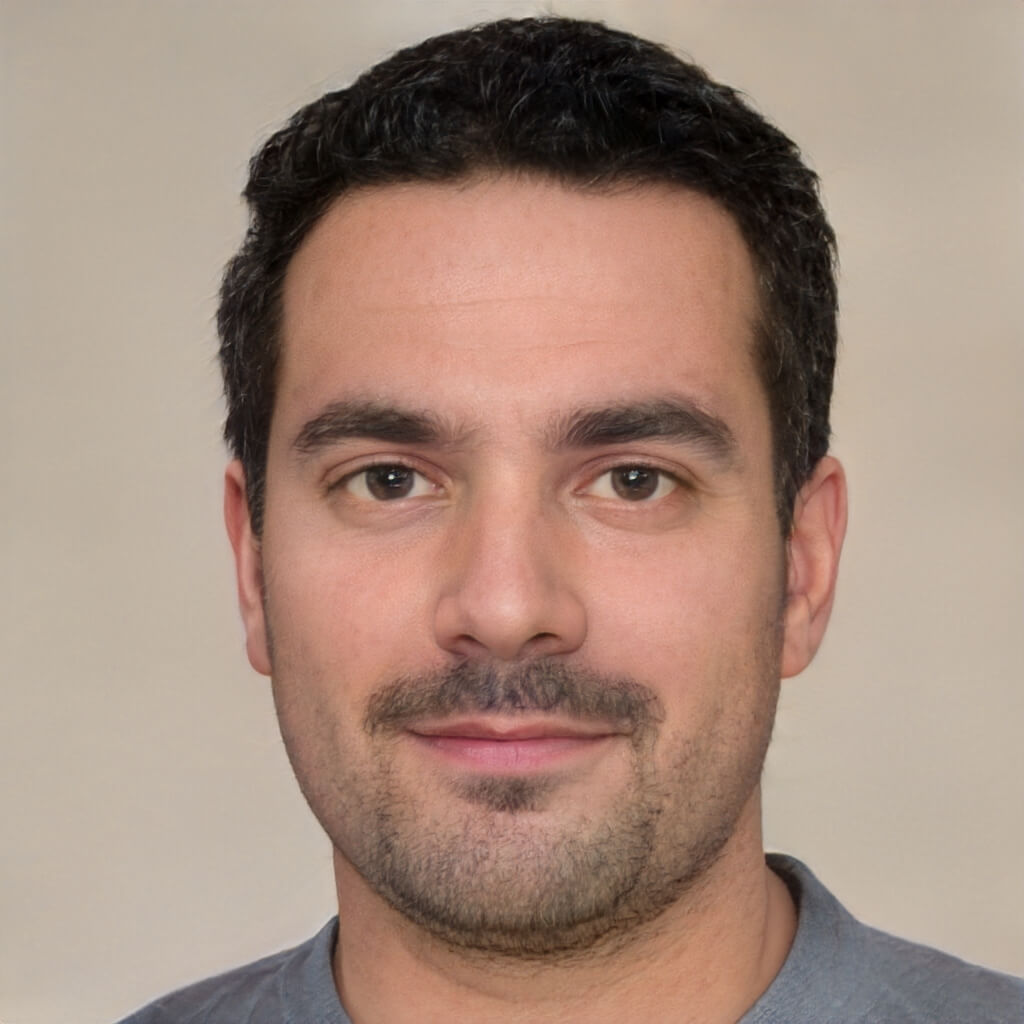 I'm a passionate home and garden enthusiast and the founder of Materialsix Home. With over 10 years of experience in the field, I've cultivated a deep love for all things related to home improvement, gardening, and interior design.