How to paint tile backsplash – The backsplash is the part of the kitchen wall that is between the kitchen cabinet, dishwasher, countertop, and stove. Usually, there are ceramics with unique designs to coat this part of the wall. Moreover, the function of backsplash is to protect walls from splashes of water or oil. Therefore, you must clean this part regularly so that the kitchen still looks clean and beautiful.
After a few years, you might be bored with the look of your kitchen and intend to replace your backsplash. However, the process of dismantling it may take time and money. Therefore, one of the easiest ways is to paint it. So, here are the steps that you can follow.
1. How to Paint Tile Backsplash – Clean the Tile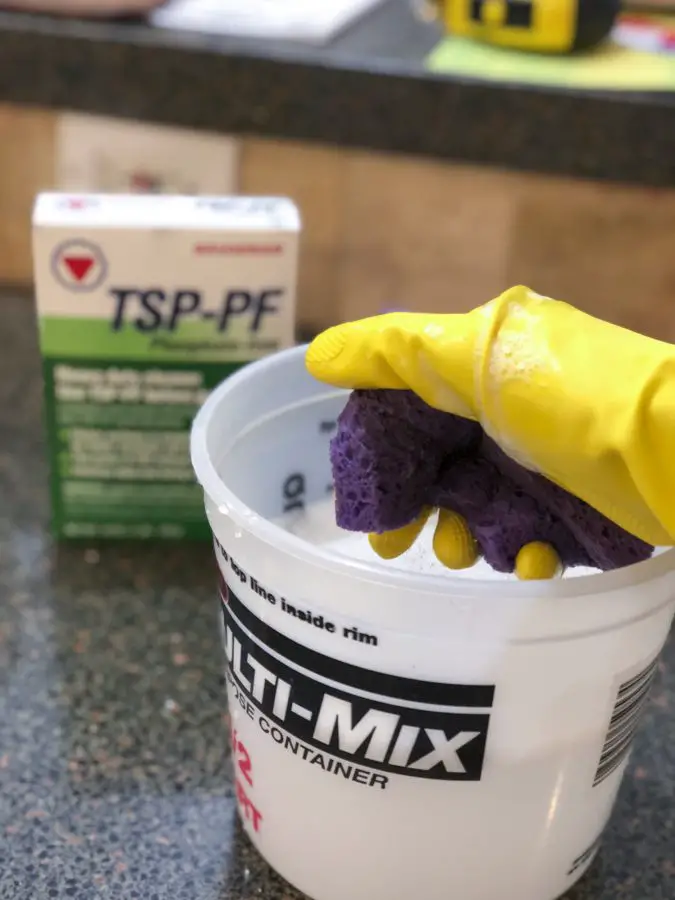 The first step in how to paint tile backsplash is you should clean it first. In this process, you can use a TSP (Trisodium Phosphate) mixture with a bucket of water. In addition to cleaning tiles, you can also use this mixture to clean siding aluminium and textured walls.
Rub the TSP mixture and the water on the tile using a sponge. This process may take a few moments. Furthermore, to protect your hands, don't forget to wear gloves when cleaning. If not, your hands can be dry and irritated.
2. Sand the Tile
The second step of how to paint a tile backsplash is to scrub the surface of the tile using sandpaper. The purpose of this process is to rough up the surface so that the primer paint can stick well. In this step, you can use some elbow grease and a sanding block.
After finishing sanding the entire tile surface, you should clean up the dust that might still be attached to it. Then, you can wipe it using a tack cloth to clean the tile surface thoroughly. This process is necessary so that the remaining dust will not interfere with the painting process.
3. Tape off The Wall and Countertop
Before you start painting, make sure you first cover all the parts that you don't want to paint. Some parts that you might need to protect include countertops, window trims, and the sides of your kitchen cabinet. This step is important to avoid splashing paint on those parts.
Some tools that you can use to cover the wall and cabinet are painter tape and butcher paper. Thus, the dripping paint will not directly hit the surface of your cabinet. Also, the results of your paint will look neater.
4. Apply the Primer Paint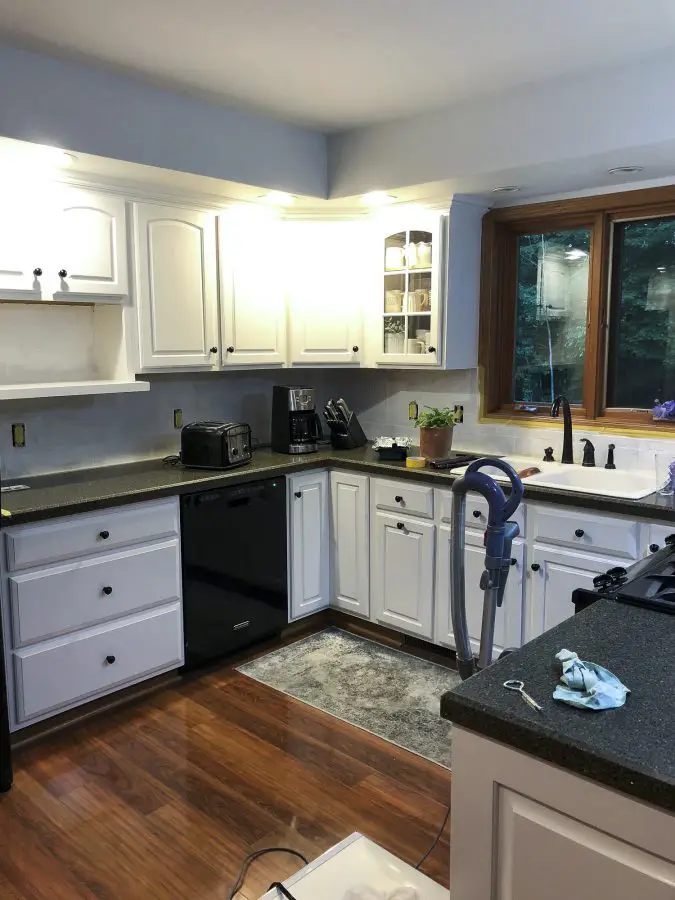 The next process to paint backsplash tile is to apply primer bonding. Use a high-quality primer and apply it using a brush to the entire tile surface. This step is important to make your paint more durable and last longer. In this case, make sure all corners of the backsplash are coated.
Furthermore, primers can also make your paint look more shining, even in dim light. If you are using ceramic tiles, it will be better if you use two layers of primer to make your paint last longer.
5. Paint Your Tile Backsplash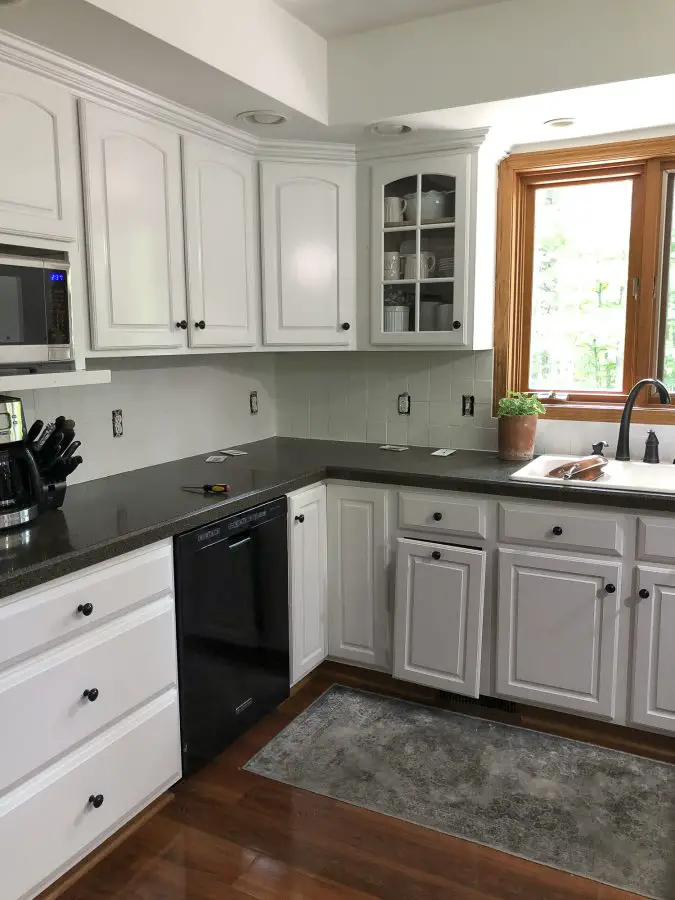 After going through the steps above, now is the time for you to start the painting process. For maximum results, you can use floor paint. It is because floor paint has a better formula for humidity and extreme temperatures. Therefore, floor paint is suitable for coating your kitchen backsplash.
You can start painting from the tile lines first by using a brush. After that, you can apply the paint to the entire surface using a roller. This step is important so that your painting results are tidier. Furthermore, if your tile is dark, you might need to paint it several times.
6. Check the Backsplash Corner
After the painting process is complete, you can open the tape and cover that you previously installed. After that, check every corner and trim paints that might seem imperfect. Usually, there will be a gap between the wall and backsplash that you need to patch.
This process might be necessary for those of you who are thinking about details. You can use a waterproof caulk to smooth the transition between the backsplash and your wall. Besides, you can add wall paint if necessary.
Those are the steps to how to paint tile backsplash that you can try. To produce perfect results, you need accuracy and patience. However, this is the cheapest and easiest way to renovate your kitchen backsplash.