Do you use wooden spoons at home? Many consider wooden spoons better than other utensils material there is. There are many reasons to believe that so.
First wooden spoons are elegant, and their appearance has a charming effect. It can look amazing in the kitchen.
Second, you can expect wooden spoons to last for a long time. So, take your pick on what material you want for your kitchen. But for me, a kitchen without a wooden spoon is incomplete.
Although keeping them is one thing in the kitchen and maintaining them another. If you are using utensils of natural materials, you need to know how to keep them clean.
That brings us to the topic of the article today. We are going to share how to clean wooden spoons for daily use.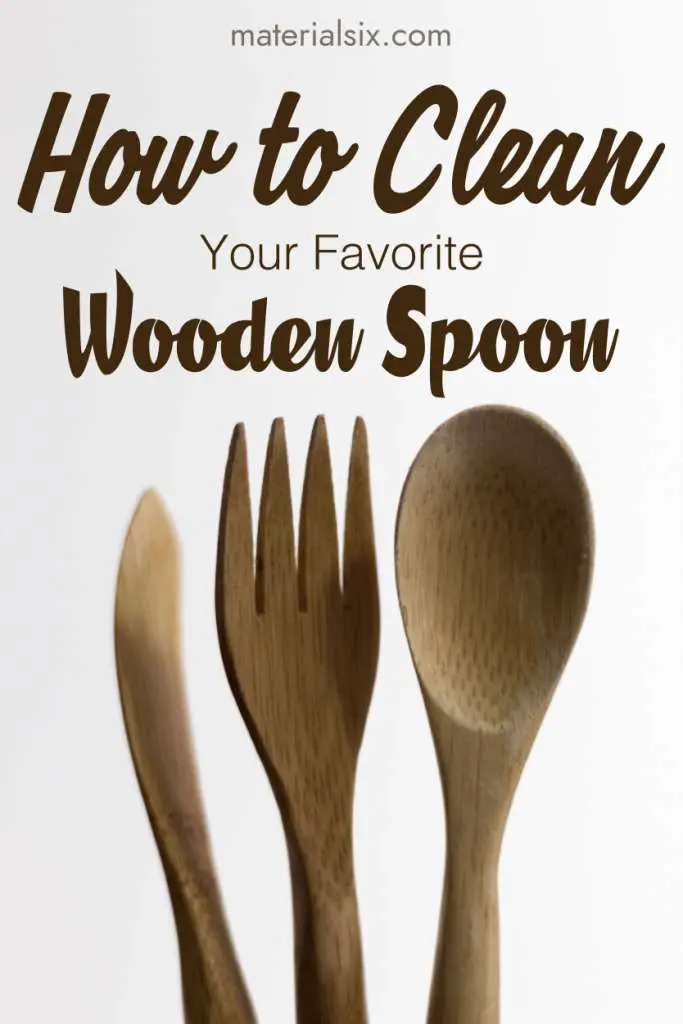 How to Clean a Wooden Spoon?
One best way to maintain wooden utensils is to clean them right after use. You can use some home remedies to make sure there is no germ left on the spoon.
Step1: Rinse right away
Once you have used the wooden spoon, it is best to rinse immediately. If you leave it in the dishwasher, it can get soaked in water.
Keep in mind that the dishwasher also has bacteria. The spoon will absorb bacteria along with water, and we don't want that. Learn also how to clean a dishwasher.
Apart from the bacteria-soaking water, the spoon can crack easily. So, the longevity of the utensils is at stake.
Take warm water to clean the spoon. Now rinse it thoroughly until all the food bits are washed away.
Step2: Use hands for cleaning
For cleaning the spoon, you can use a hand or a sponge. Apply mild dishwasher and scrub the spoon to get food grains off the spoon.
Since you are washing right away, it shouldn't be difficult to get the food scraps off. To keep the longevity of the wooden utensils, do not wash them in the dishwasher.
It uses detergent that reduces utensils' life. On top of that, drying in the dishwasher can also damage the spoons.
Step3: Dry with a towel
Once cleaning is done, take the spoon off the sink. Continuous rinsing is necessary to clean wooden utensils.
It will slowly wash away the food bits as well as the suds. If cleaned properly, use a towel to dry the spoon.
Once the towel absorbs all the water, then let it sit. This will give it time to evaporate the rest of the water from the spoon.
While doing this every time you use the wooden spoon remember, do not let the spoon dry alone in the air. After all its wood, the moisture will warp the wood and cause it to crack.
So, you have to carry out these three steps carefully, every time you use the spoon. As a result, you will have a long-lasting wooden spoon with a fine appearance.
Maintaining wooden spoon
Since wood is a natural material, it is good for health but also needs to be disinfected. Bacteria can easily grow on wood materials, and we need to prevent that.
As we said before, many home remedies can help you keep wooden utensils clean. Baking soda and lemon juice are really good for cleaning them at home.
You can try cleaning with them overtime, to make sure the spoons are free from bacteria. If you can maintain wooden utensils, they are a great addition to your kitchen items.
More from Materialsix.com: