Cleaning glass at home can be challenging. Everything that has a layer of glass on its surface, starting from window glass, mirrors, or tables, is easy to get dirty, so you have to clean it regularly. Especially for the clean freaks, who will feel annoyed when they see dust or handprints on the glass surface in their house.
To clean the glass surface, we often use a glass cleaner, such as Windex. However, because you use it almost every day, there may be times when your glass cleaner runs out and forgets to buy stock. Also, glass cleaner is somehow a bit pricey. However, you can't stop cleaning the glass just because you don't have glass cleaner or can't afford it, right? Therefore, you need to find other alternatives.
How to Clean Glass Without Glass Cleaner
If you are facing this problem right now, don't worry. There are lots of items around you that you can use as substitutes for glass cleaner. Furthermore, here are some ways to clean glass without a glass cleaner that you may need to know.
1. Water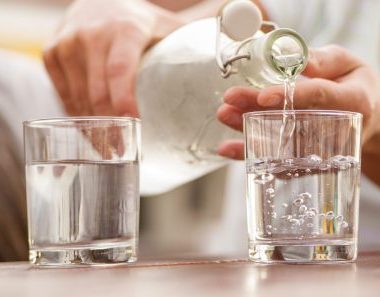 Water is one of the cheapest options for cleaning glass, such as mirrors or windows in your home. Although its ability to clean glass is not as good as glass cleaner, water can be one of the best alternatives if you want to use it daily. However, you may need to use a firmer rag, such as a car washcloth. So, the glass surface is perfectly clean.
Apart from being cheaper, water also doesn't leave chemical residues. Thus, it will be much safer for long-term use. Not to mention, if you have a toddler at home, you may be better off cleaning the glass using water.
2. Disinfecting Wipes
The second option for cleaning glass without glass cleaner is to use disinfectant wipes. Using a disinfectant wipe not only gives great results, but it is also more hygienic. You can use it to clean mirrors or glass tabletops, as needed.
However, you might need to be careful when you use it around the place that your children or pets love to spend their time. It is because some disinfecting wipes can leave some chemical residues that can harm your family members. That's why you should make sure that you only use it at places that are out of reach of children.
3. Baby Wipes
Apart from disinfecting wipes, you can also clean glass using baby wipes. Not only can it be one of the perfect glass cleaner substitutes, the structure of the baby wipes, which tend to be softer, will not damage the glass surface.
Also, compared to disinfectant wipes, baby wipes are much safer because they are less toxic. Therefore, this material is safe for you to use to clean the table or glass objects around where your child plays.
4. Liquid Dish Soap
If you usually use a glass cleaner, such as Windex, you may be less satisfied with only cleaning the glass using water. If so, you can also make DIY glass cleaners at home. One of them is by using dish soap liquid. If you want to make a DIY glass cleaner, you can mix a few drops of liquid dish soap with water.
Make sure not to add too much soap to prevent the liquid from becoming too foamy. Also, for cleaning cloth, you can use a microfiber cloth so that it doesn't leave any lint. Moreover, if you don't have a microfiber cloth, you can also use paper towels or a coffee filter.
5. Dryer Sheets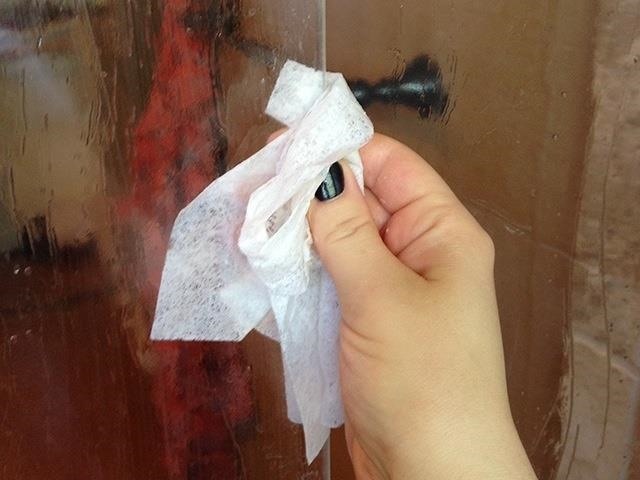 Another way to make a DIY glass cleaner is to use your used dryer sheet. If you usually throw away the dryer sheet after you use it, it's a good idea to now use it as a glass cleaner. It is surprisingly also giving a good result for any glass surface.
After using it for your laundry, don't throw away your dryer sheets. You can use them to clean your glass door or bathroom mirror. This method is practical. Also, at the same time can make the most of your household waste.
6. Vinegar
Do you have vinegar at home? If so, you can also use it as a substitute for your glass cleaner. The trick, mix water and vinegar in a ratio of 50/50. You can reduce this amount, but make sure you are not using more vinegar than water. After that, you can immediately use it to clean the glass in your home.
Using vinegar as a glass cleaner can not only make your glass look shiny but will also prevent insects from settling on it. Besides, it will reduce the risk of your glass getting dirty from small animal traces. It almost works as good as Windex.
Conclusion
Those are some ways to clean glass without a glass cleaner that you can try at home. Although using a glass cleaner, such as Windex, is much more practical, you can use the objects around you asa substitute for some situations. It's just that, make sure you choose the materials with the least chemical residue. Therefore, it's safer for you and your family.
Additionally, you may need to purchase a microfiber cloth. With this tool, it will be easier for you to clean the glass, even without a glass cleaner. In essence, choose the most practical and cheapest way to replace your glass cleaner.