Chaise Lounge Dimensions – Chaise lounge is a type of sofa set that has a headrest at one end. This piece of furniture is a modern contemporary solution for your interiors. It not only adds to the aesthetics but also provides comfort. In case you are wondering that chaise lounge takes a lot of space. Then you do not have to worry about it.
This article will provide you with the type and chaise lounge dimensions. That how long and how wide is a chaise lounge.
Anyone who is an enthusiast of home decor should know that a chaise lounge is one of the best pieces of furniture to add for the sake of room aesthetics. The length is 73 and 80 inches. It is not so spacious. It is easy on the eyes. The space it takes is between 42-48 inches. Moreover, if it is the outdoor chaise lounge then the chaise lounge dimensions are; length of 78 inches with a width of 20.5 inches.
It shows one must make sure about the dimensions of the chaise lounge. According to the location where they intend it to place. Irrelevant dimension selection would prove to be a clutter.
In this article, you will find all the information about the chaise lounge. So let's dive right into the benefits and different aspects of the chaise lounge.
Read Also: How to Make A Futon Look Classy and More Comfortable
The Go-to Seating Option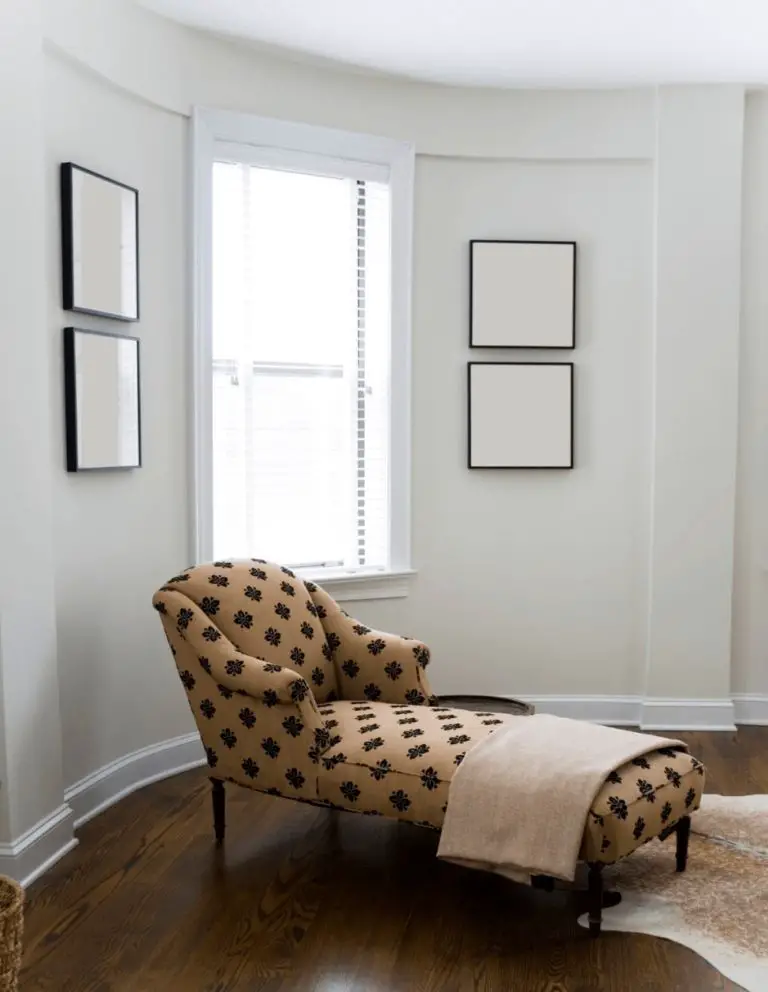 Chaise lounges are the most in-demand options to go for. They not only add to the beauty of the interior. But they also help people to use it in many ways. One can use it for sitting. Other than that one can use the chaise lounge as a bed to relax in a nice lounge environment along with seeing good weather from a window nearby. They are not too huge or take space.
The 73 and 80 Inches of length ensure comfort. While 42 and 48 inches space to sit and nap solves their problem of enjoying their 'me time' in their favorite spot of the house. They feel liberated with the chaise lounge dimensions and its addition. They no longer feel a need to go to their bedrooms only to rest for a while during the daytime.
If any spaces in the house look empty and odd then use them by adding a chaise lounge. Moreover, chaise lounges can be used for many spots. Such as outdoor spaces like pools and patios. Indoor spaces like lounge, living room, or bedroom. Chaise lounges are also a go-to option for offices to add a rich look to the interior.
A vibrant look with Indoor v/s Outdoor furniture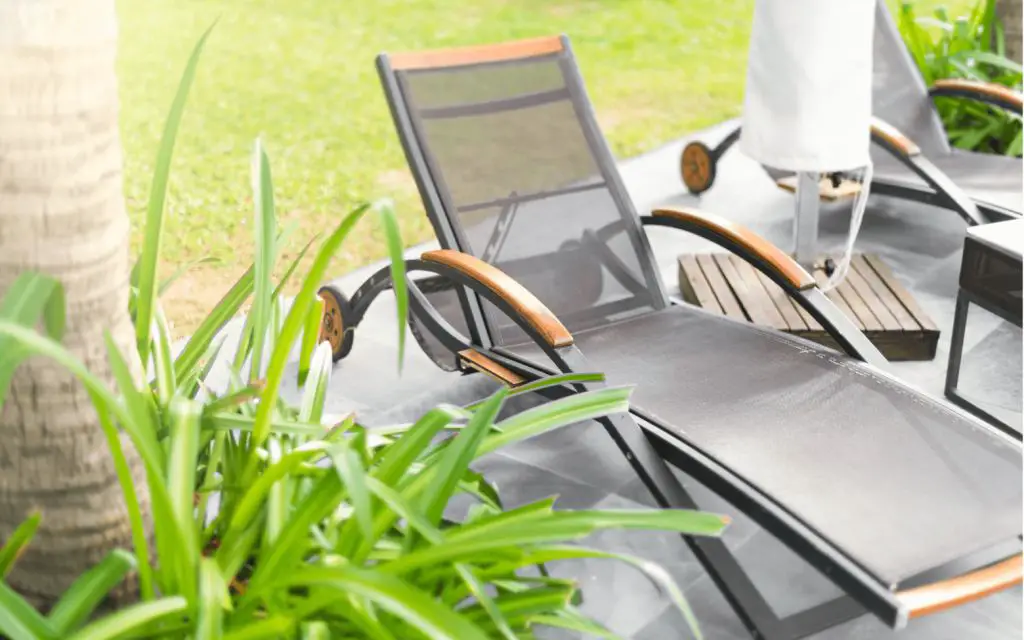 If you consider the chaise lounge only a piece of indoor furniture. Then you must know indoor placement is not the only option for a chaise lounge. They can be placed alongside the pool, any outdoor event, or in an official workspace. Nowadays, it's stylish to add a chaise lounge in the outdoor setting as well.
There is a difference between the material of indoor and outdoor chaise lounges. Outdoor chaise lounges consist of steel with a waterproof material in cushions. While the indoor chaise lounges are made up of natural and real synthetic fiber. That ensures the sustainability of the furniture.
Hence, it proves wherever the chaise lounge is placed. It will provide a vibrant look to that particular space.
Different Chaise Lounges to select from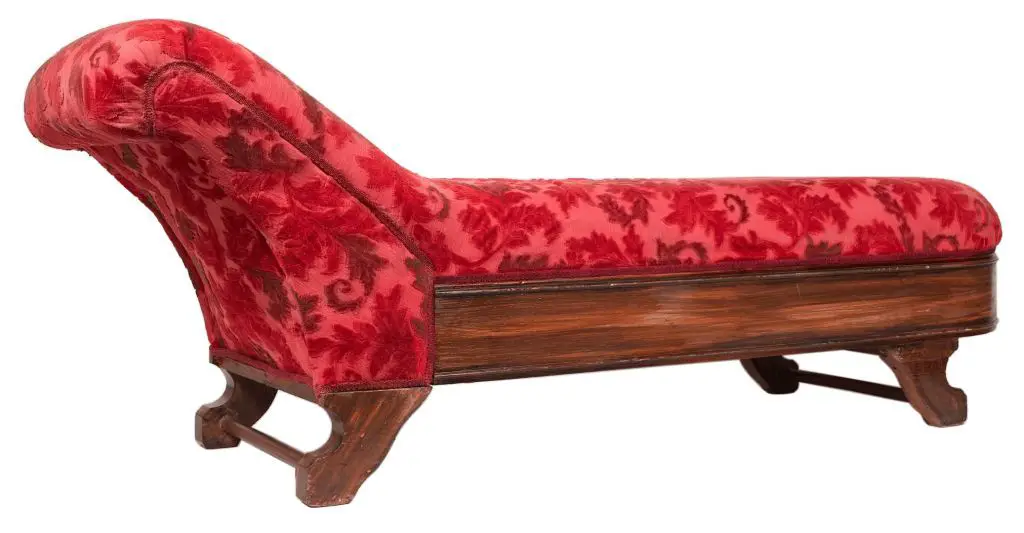 If you are in confusion about which chaise lounge to select from and what are different options available. Then you should know that there are many different types of chaise lounges or faint couches. The most common type is the French types that further subcategorize to:
1. Meridian
It is the asymmetrical design used for mid-day naps. It is identified by its high headrest and relatively low foot.
2. Duchess Brisee
The Brisee word in the name is a French word that translates to Broken. That signifies the extra chair with a footrest that is used to sit between them. This dual chair option proves to be a comfort corner as one can have a rest and some me-time there with a good book. Or just sitting with comfort and enjoy the beautiful view from the window.
3. Recamier
This chaise lounge is known for its two raised ends with a plain long space between them. It can be selected for relaxing or stretching.
4. Lounge chair
People who love oversized furniture would most probably prefer this lounge chair. It provides an adjustable backrest. It helps them to adjust the seat according to their posture. It has two types. Either the seat is without an armrest or with an armrest.
Some other types of chaise lounge options are the Victorian, faint couch, bench sofa, etc. It proves that there is a lot of variety. One can select from and decorate their interior.
Reason For the Name Chaise Lounge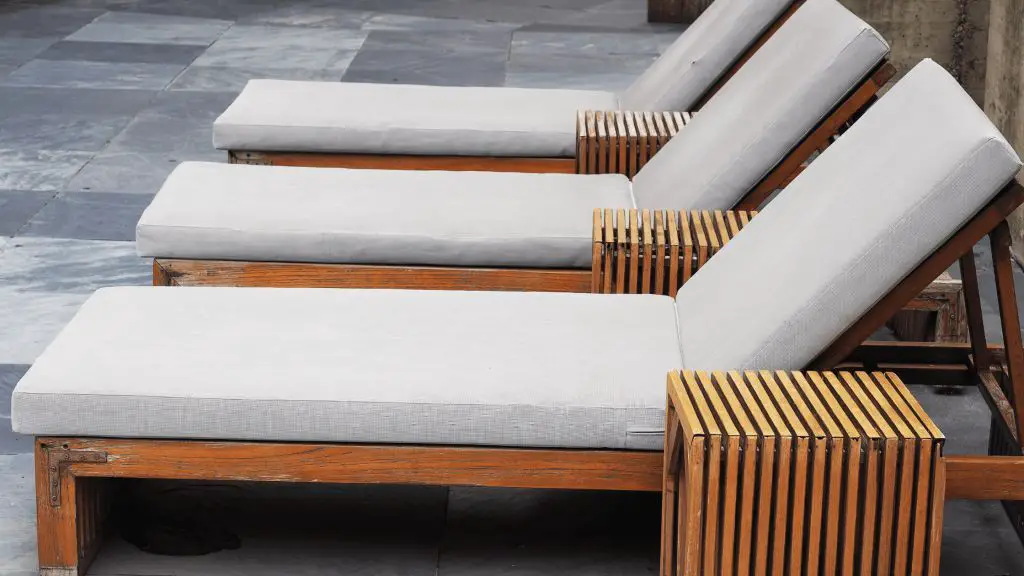 The words chaise lounge is said to be a combination of two languages i.e.: English and French. The word lounge here represents that this furniture is used for lounging at any time. There are many alternative names for chaise lounges that are the faint couch, sun lounger, etc.
Multipurpose Usage of Chaise Lounge
A chaise lounge can be used for different purposes like sitting, Reclining, taking naps. Or it is used for the extra style to the whole ambiance of any room, study room, outdoor space, etc.
Chaise lounges are used for workspace, vacation spots, hotels, libraries, etc. This shows the versatility of this classic furniture. Moreover, the outdoor chaise lounges are saved. By covering them from a fabric that is weather resistant.
Measurement of Chaise lounge cover
If you have an outdoor chaise lounge then you would be worried about its protection. Chaise lounge covers are the appropriate solution to save them from dust and wear and tear. One must measure for chaise cover by measuring three important things i.e. depth, width, and height of the chaise lounge.
The depth of the chair should be measure from the front legs and then the back of it. The width can be measured by checking the base of the front legs of the chair. Then measure the height by measuring the chair from the base to the top. This particular measurement should be done from left to right.
This measurement should be done with the measuring tape. One must keep an extra 1-2 inches from the measurement so that the cover is slightly bigger than the chair.
There are two basic cover options
1. Weather-resistant chaise lounge cover
The fabric used for such covers helps in making your furniture safe from weather conditions like rain, snow, sun, etc. It is easy to use elastic loops. To help to give the total coverage to the chaise lounge till its legs. It also saves the fabric from dust and dirt.
2. Heavy-duty chaise lounge cover

This cover option provides the total coverage making your chaise lounge look evergreen for the long term. It has a prolonged warranty than the weather-resistant cover. It consists of polyester with waterproof backing. It also saves the chaise lounge from any extreme weather conditions.
Hence measurement will help you to opt for the best cover for your chaise lounge. It will also end the chances of any bad purchases.
Conclusion
Thus, if you are a seeker of classic and vintage looks in your interior. Then you should opt for a chaise lounge purchase. It will provide you a sense of comfort and style. I hope this article reaches each one of you who are finding information about the chaise lounge dimensions, chaise lounge types, and its cover.