---
Table of Content
In this article series, you will learn:
the benefits and any limitations that come with living in a tiny home.
If making the switch is the right choice for you, we'll show you the building process and how easy it is to create a building plan that suits all of your needs;
different approaches to the construction process, best practices for moving and parking your tiny home,
how to optimize each individual room,
tips and tricks to maximize storage space,
how to install utilities and how you can live a sustainable,
self-sufficient life full of more adventures and less debt.
Chapter 2: Tiny House Prons & Cons
Chapter 3. The Building Process of Tiny House
Chapter 4 Tiny Home Parking – What is the best location for your tiny home
Chapter 5 Optimizing Each Room In Your Tiny House
Chapter 6 Tiny Home Tips & Tricks
Chapter 7 Tiny Home Improvement & Utilities
Chapter 8 The Green Minimalistic Mindset
Chapter 9 Planning for the Future Starts Now
---
What is the Tiny House Movement?
The Tiny House Movement is a social movement in which people make the choice to downsize the space they live in. While the typical house in America is about 2,600 square feet, the typical tiny house is between 100 and 400 square feet.
Tiny houses come in all shapes, sizes, and forms, but they enable simpler living in a smaller, more efficient space.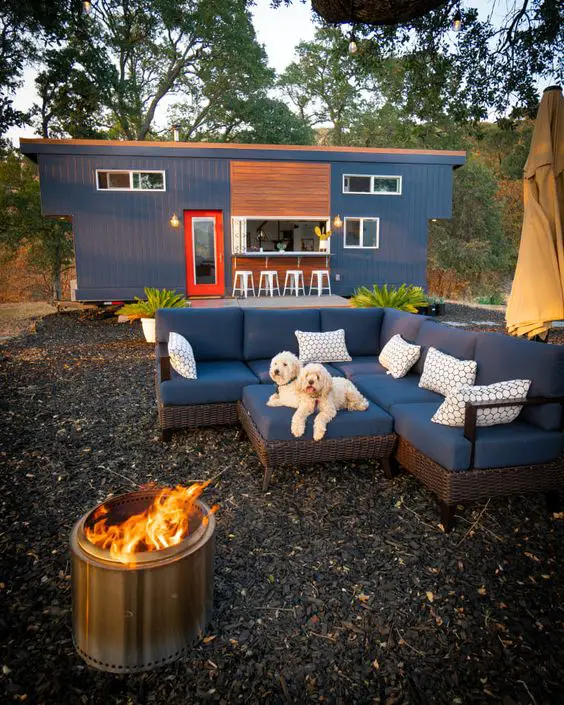 While there are a variety of reasons why people join the Tiny House Movement, the most popular reasons include environmental concerns, financial concerns, and the desire for more time and freedom. For most Americans 1/3 to 1/2 of their income is dedicated to the roof over their heads; this translates to 15 years of working over your lifetime just to pay for it, and because of it 76% of Americans are living paycheck to paycheck.
Instead of living in a never-ending cycle of debt like over 70% of Americans, another solution is to live smaller. Tiny houses allow people to minimalize their lives, minimalize their debt, work less and travel more.
They look identical to a small house or cottage, only they are built on top of a trailer. This allows the entire house to be hitched onto the back of a truck and transported anywhere.
Whether you're trying to move to a new spot of land or just go on vacation without having to pack a suitcase, having a tiny home makes it surprisingly easy to see new places.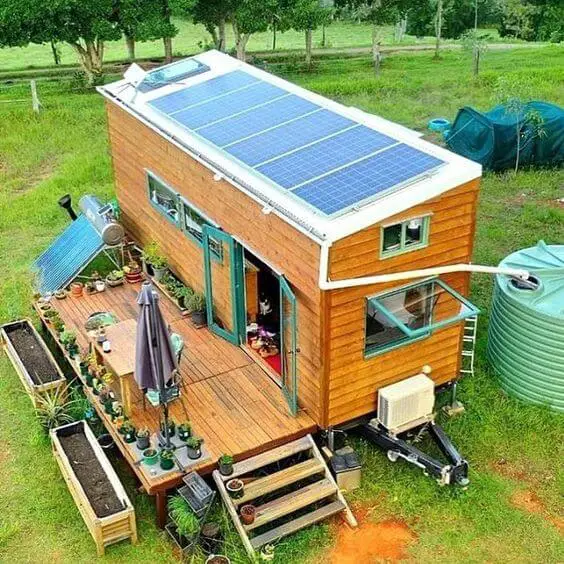 Different tiny homes are built in different ways. Some are equipped with rainwater collection and solar panels. They are designed to live completely off the grid and can be parked just about anywhere you want.
Other tiny homes are built more traditionally, needing power and water hookups. They are better suited to dedicated plots of land or RV or mobile home parking. As you'll see later in this book, each and every tiny home is unique and designed specifically with the owner's needs in mind.
Although tiny homes sound great on paper, the lifestyle that comes with them is certainly not for everybody. In this next chapter, we'll look at all of the pros and cons associated with the tiny home movement and you can determine for yourself if downsizing and switching from a life of materialism to a life of minimalism is the right transition for you.