Having beautiful and soft rugs in the entryway is everyone's dream. However, what would you do if the carpeting on your staircase started to get rough and not attractive anymore? Have you ever thought about how to remove carpet from stairs?
Its strategic location often passed by many people makes this item easily worn and rough on the feet. When you find this condition in your carpeting, you do not have to worry because you will find everything you need. The DIY described here will also be equipped with tips and tricks so that your carpet removal process is successful and not in vain.
Since you are not using professional services, this work will take up a lot of your time and effort. The carpet's rough and thick texture makes you need to prepare a lot of stamina to pull it off yourself.
Once you feel that you do not have enough time and energy to do it, calling professionals is the best way to go.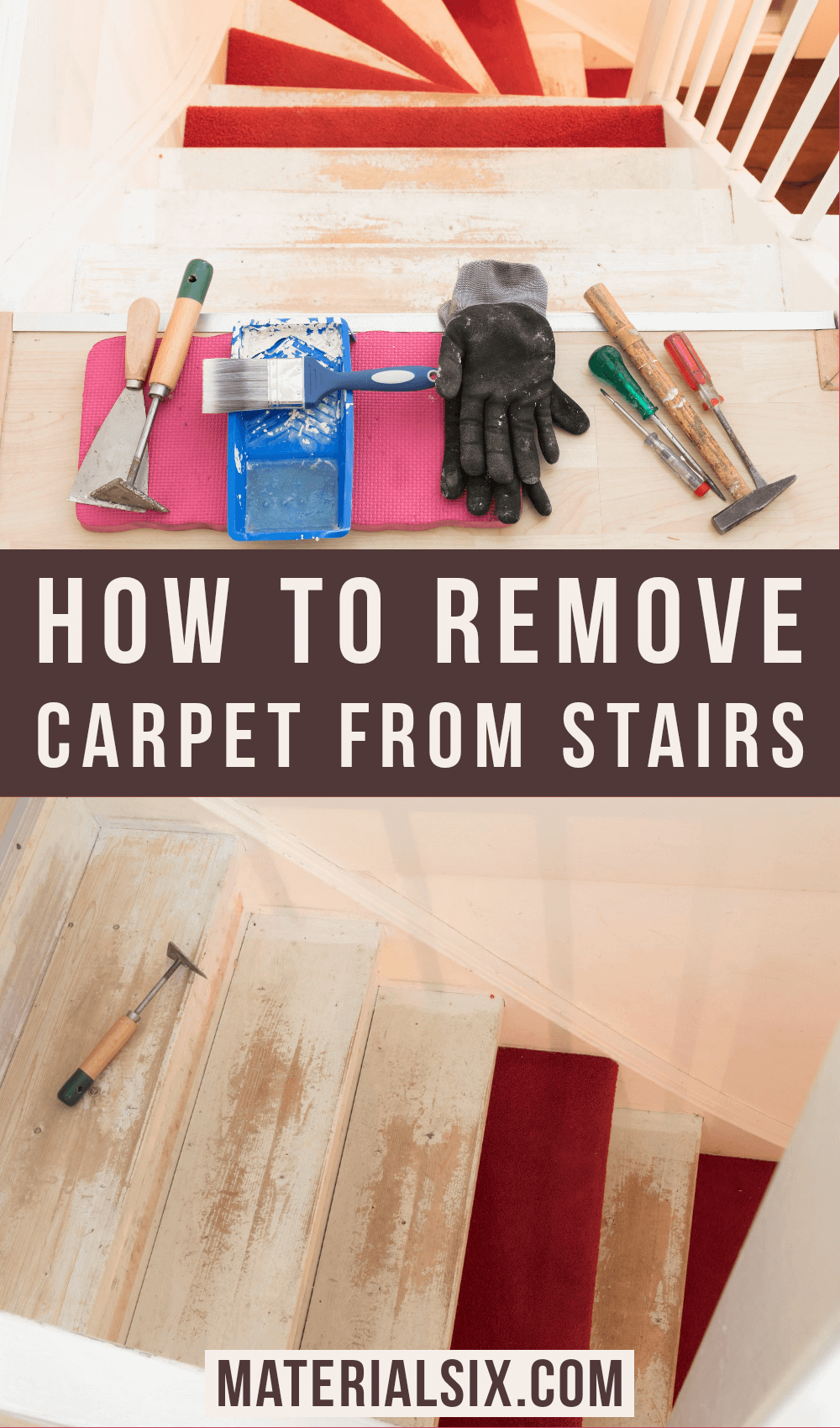 Carpet Removal Tools
Removing carpet from stairs and staining is hard work to do. That is why you need to have some safety equipment and building tools in finishing this. Below are the supplies you have to prepare:
Safety gloves
Safety goggles
Dusk mask
A pliers
3-inch putty knife
Carpet knife
Tack lifter/ Screwdriver/ 5-in-1 tool
Heavy-duty garbage
Duct tape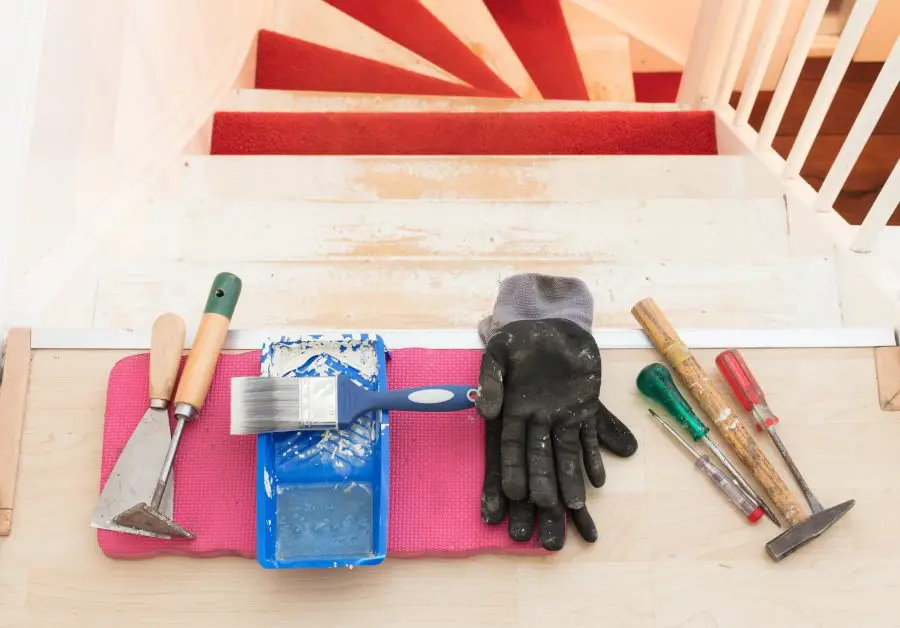 How to Remove Carpet from Stairs Effectively
Step 1: Check What behind the Rugs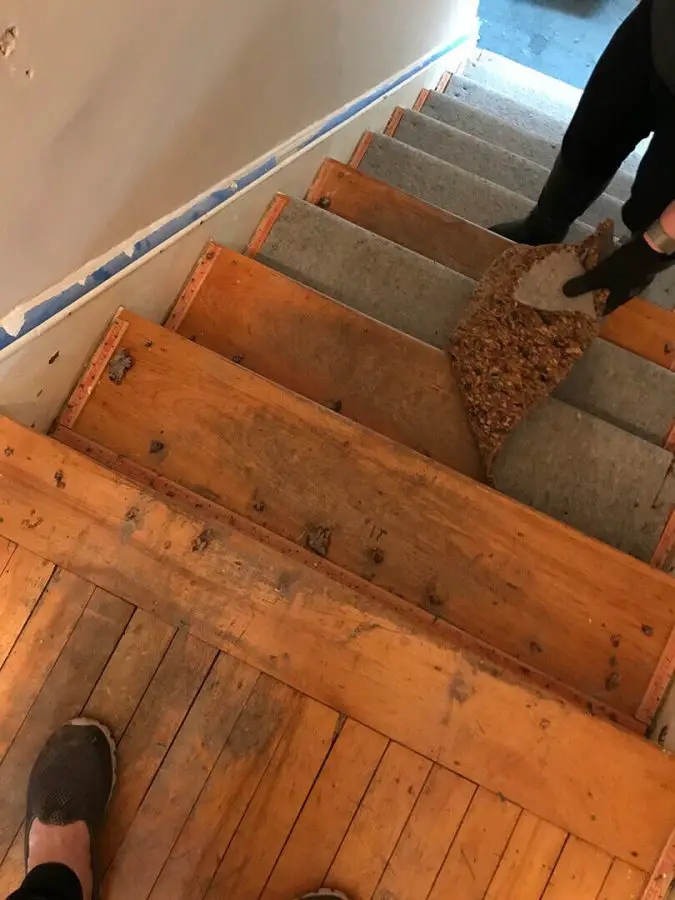 It is an essential point that you should do before moving on to the systematic steps of removing carpet from stairs. By knowing what is underneath your carpeting, you can determine what to do next after the removal process is complete.
Find out if your staircase has either a complete hardwood (full-length) riser or just a piece of wooden board that does not extend entirely to the stair treads' edges.
If you find this unextended board hanging there, it means that you have to remove the riser boards also or install the new carpet once you finish the removal procedures.
Step 2: Slice the Carpet Part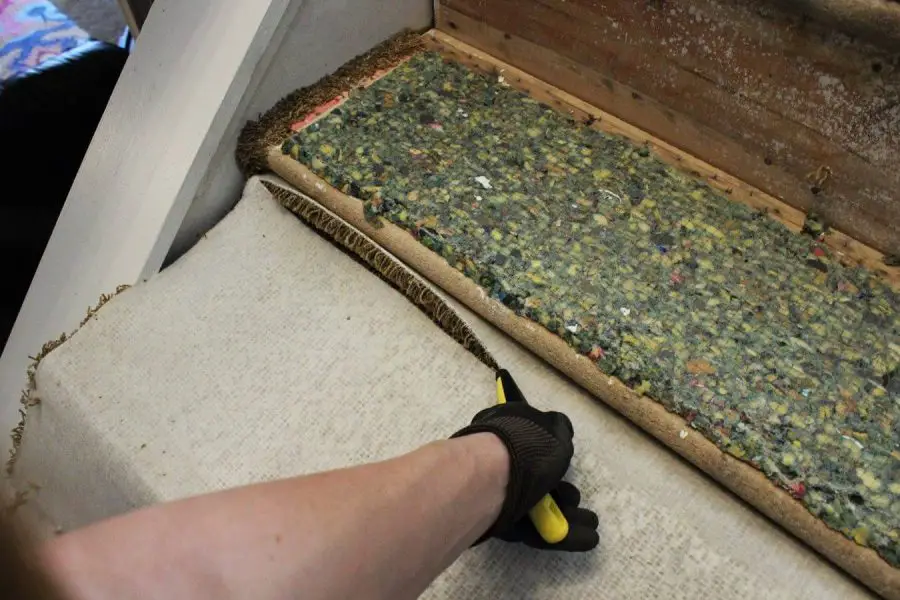 After you are ready with all the safety equipment on your body, slice the middle part of your carpeting using a carpet knife from edge to edge. Do it cautiously, and be sure not to stretch the floor underneath. To prevent that incident, you have to hold the other carpet's side while cutting.
Step 3: Gouge the Corner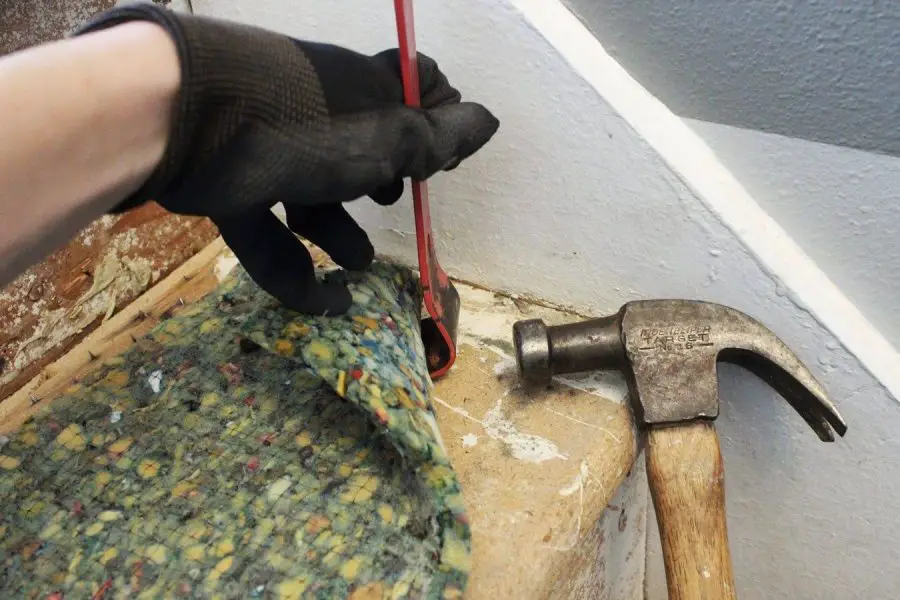 Gouge one corner of the carpet using a tack lifter. You might want to use your knife also for easy gouging.
Step 4: Pull the Carpet up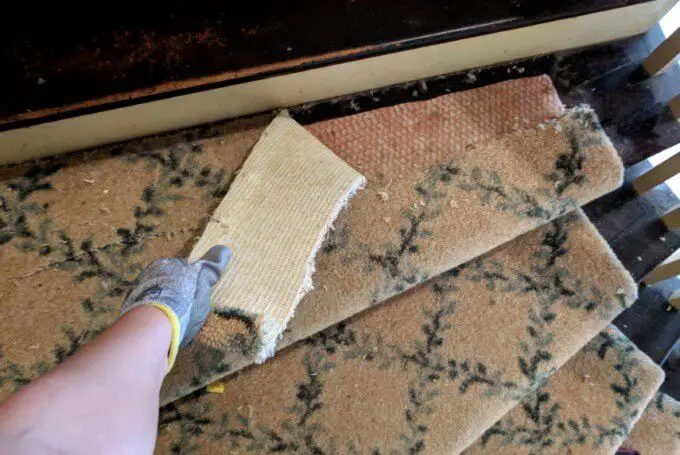 When you think there is enough part to hold, do this step firmly.
Step 5: Remove Carpet Glue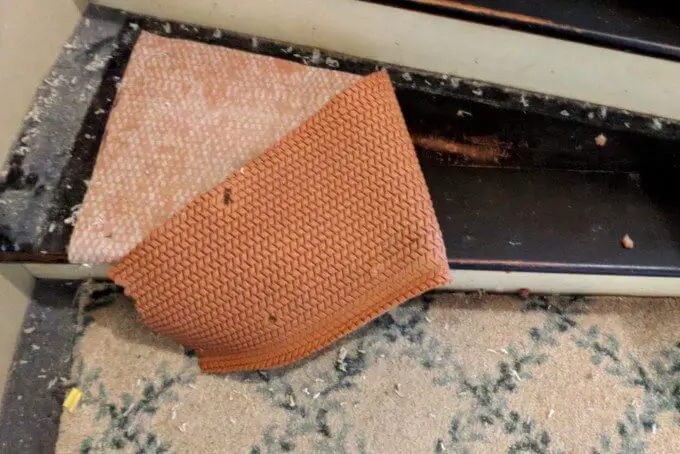 Using a putty knife, lift off the carpet padding and scrape the residual glue in every edge of the stairs. This way, you finally know how to remove carpet glue from wood stairs, don't you?
Step 6: Remove the Staples and Tack Strips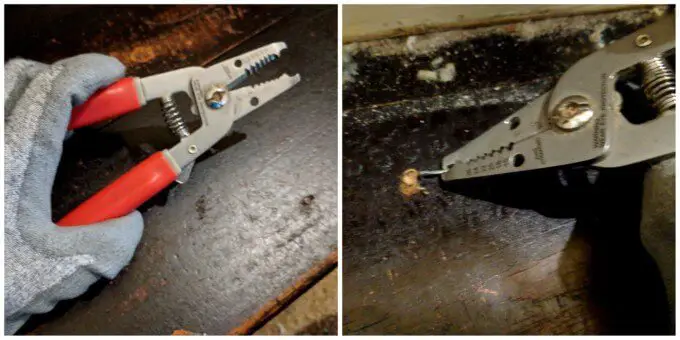 Execute this step using pliers. Please be careful to prevent injury on your hands and feet.
Step 7: Repair the Required Parts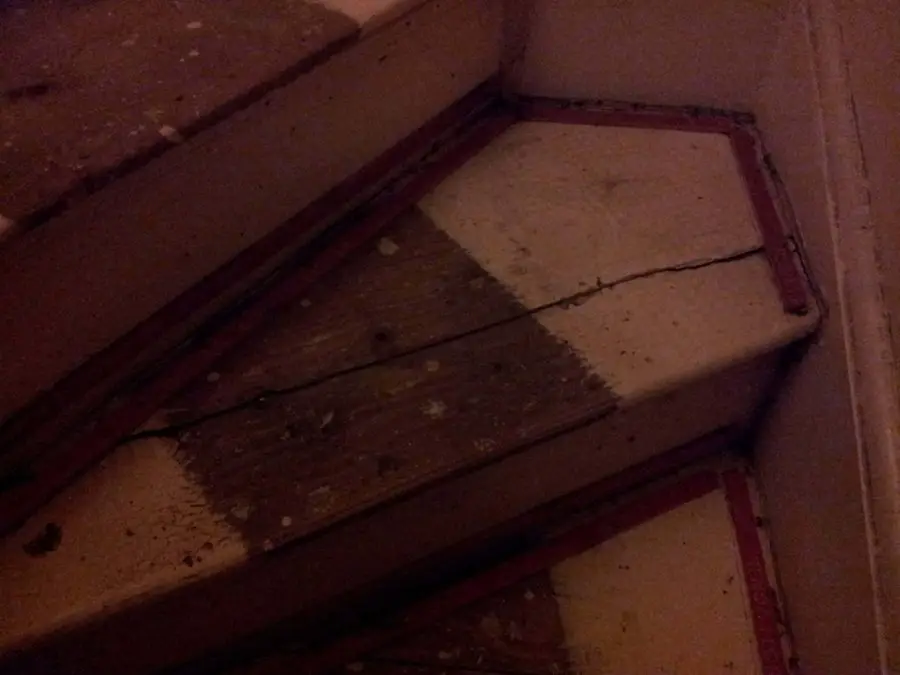 Fix every part that needs to be repaired, such as the molding section or cracking floor. You can replace the breaking piece with the new wood board if required. That is how to fix stairs that used to have carpet properly.
Repeat the procedures above for other treads and risers.
Do You Know How to Remove Carpet Runner from Stairs?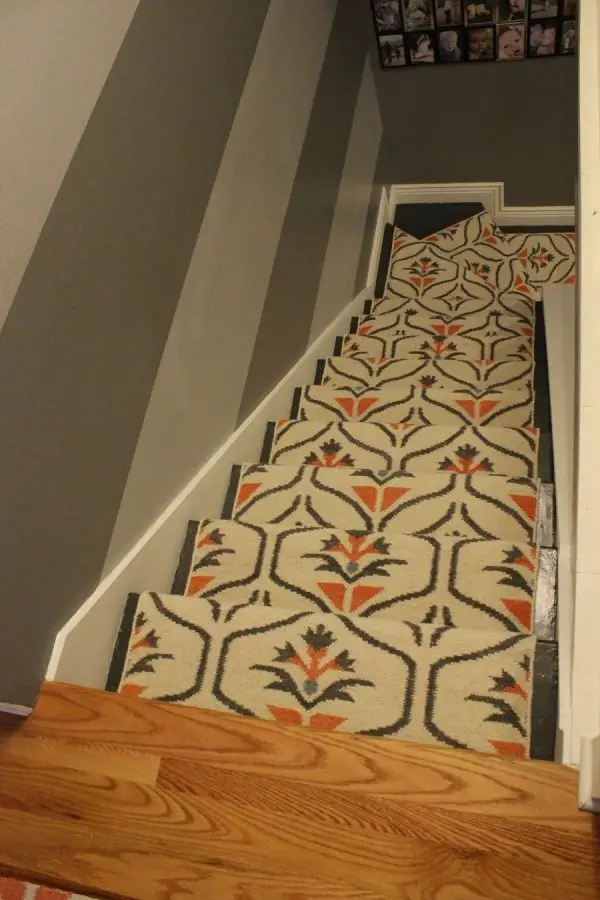 How to get rid of a carpet runner is more superficial than any other technique in removing carpet. You only need to open the clamps on the rods located between each tread and the riser of your steps.
After that, pry the corners of the carpet and pull up its ends in a dash. There will be some additional staples and adhesives you will find here, so remove them carefully.
Please Do The Right Disposal Procedure!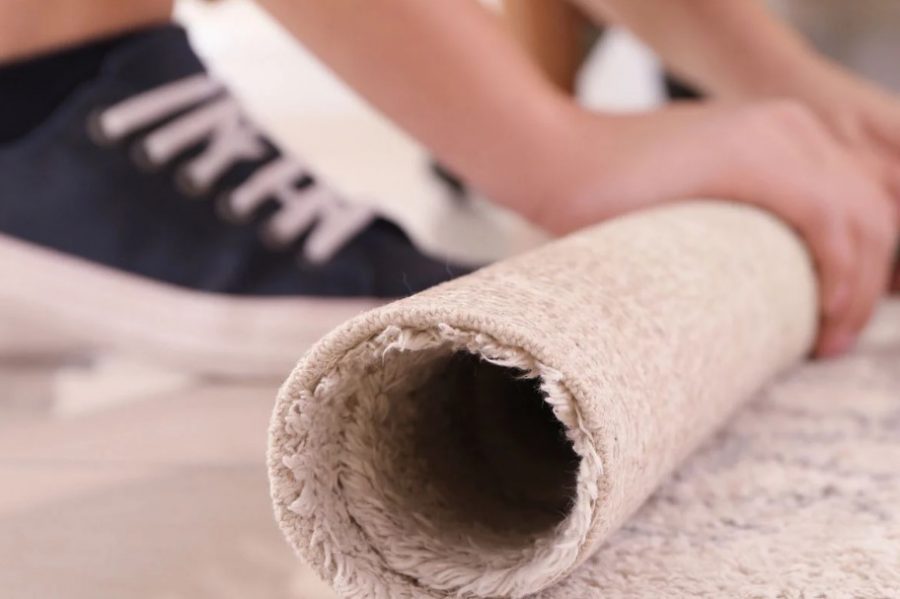 After going through all the systematic instructions, it is time for you to complete the easy and safe disposal procedure.
Before throwing it away, it would be better if you cut the carpet into smaller pieces first. Since you have divided the carpeting in half at the beginning of this DIY, you can skip it.
Next, roll the carpet into a tube, then attach it using duct tape along with the staples residual to make it stay still and not injure anyone. After everything is done, you can put it in heavy-duty garbage.
More from Materialsix.com: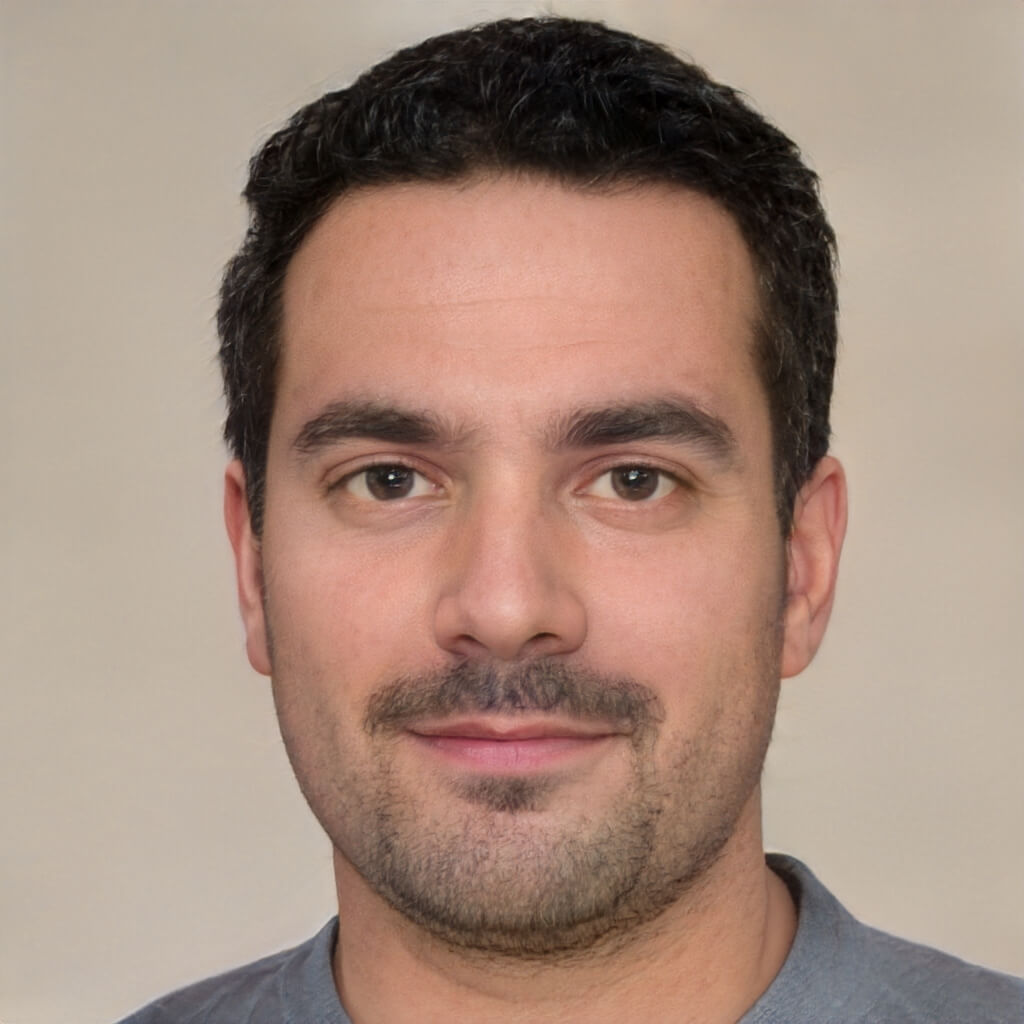 I'm a passionate home and garden enthusiast and the founder of Materialsix Home. With over 10 years of experience in the field, I've cultivated a deep love for all things related to home improvement, gardening, and interior design. Read more…