To make the most out of every nook and cranny, we'll dive into how to organize a laundry room, one of the oft-overlooked spaces in a house.
A well-organized laundry room can transform a routine chore into an efficient task.
So, let's roll up our sleeves and get started!
1. A Stitch in Time: Planning Your Laundry Room Organization
When it comes to how to organize a laundry room, the first tip is to think ahead. If you're in the design stage of your laundry room, don't overlook the benefits of early planning.
Consider your habits and preferences, decide what you want within reach, and think about the overall flow of the room.
This allows you to create a space that not only meets your needs but makes the process of doing laundry a lot more convenient.
2. The Sky's the Limit: Storing Rarely Used Items Up High
Everyone has those laundry items that aren't needed on a regular basis. For these, think vertical. Use the upper cabinets or high shelves for items like ironing supplies, seasonal fabrics, or special detergents. This keeps them out of the way but still accessible when needed.
3. Basket Case: Using Baskets to Organize Your Laundry Room
Baskets are versatile, easy to use, and they add a touch of style to your room. They can store laundry supplies, hold dirty clothes, or even separate clothing types to streamline your washing process. This way, everyone knows where things are and where to put them back.
4. Vertical Integration: Stacking Appliances to Save Floor Space
(Image credit: Amalia Gal Interior Design)
If you're wondering how to organize a laundry room with limited floor space, stacking appliances is a game-changer. A stacked washer and dryer setup can free up significant space for other laundry necessities, while also giving the room a sleek and clean look.
5. Out of Sight: Keeping Laundry Supplies in Drawers
If you prefer a minimalist and neat space, then storing supplies in drawers is an excellent option. This also keeps children and pets away from potentially harmful substances. A well-organized drawer system can enhance the functionality and aesthetics of your laundry room.
6. Floating Wonders: The Benefits of Floating Shelves
Floating shelves can be both decorative and practical. They are an effective way to display and organize items that are used frequently, such as detergents, stain removers, and fabric softeners. Moreover, they give you the flexibility to adjust heights according to your needs.
7. Within Reach: Keeping Often-Used Items on Open Shelves
(Image credit: Harvey Jones Kitchens)
Open shelves are great for items you use frequently. These can be fabric softeners, detergents, or dryer sheets. Keeping them on open shelves makes it easy to see what you have and what you might need to stock up on. It also makes the process of doing laundry faster and more efficient.
8. A Breath of Fresh Air: Making Space for Airing Clothes
(Image credit: Nicole Hill Gerulat / Alice Lane Interior Design)
When planning how to organize your laundry room, don't forget about the need for airing clothes. Some garments need to be air-dried to maintain their quality.
Install a collapsible drying rack or use an unused corner to hang a clothesline. This can also serve as a space for hanging clothes fresh out of the dryer to prevent wrinkles.
9. Room to Breathe: Creating Space for Airing Bed Linens and Towels
(Image credit: Martin Moore Design / Darren Chung)
Just like clothes, bed linens and towels can benefit from airing out. Designate a space for this purpose, which can be a collapsible rack or an extra rod. This can also be a great way to freshen up linens and towels between washes.
10. The Name Game: Labeling Laundry Baskets
Lastly, label your laundry baskets. This may seem minor, but it can significantly increase efficiency. It's especially useful in households with multiple people.
You can have separate baskets for whites, darks, delicates, and more. Labels help keep everything in order, simplify the sorting process, and ensure that nothing gets washed in the wrong load.
A Clean Sweep: The Power of Organization
There's something satisfying about an organized, efficient space. It not only makes the task of doing laundry less daunting but also adds a sense of calm and order to your daily routine. Remember, the key to knowing how to organize your laundry room lies in understanding your needs and working to create a space that caters to them.
Every laundry room is different, as are the people who use them. There's no one-size-fits-all solution. However, these tips offer a robust starting point. You can pick and choose what works best for you and your space. Whether you implement one or all of these tips, the aim is to create a space that works for you.
A laundry room that's well-organized doesn't just look good – it can also save you time and effort, which, let's be honest, we could all use a bit more of. After all, the less time we spend doing laundry, the more time we have to enjoy the finer things in life. So roll up your sleeves, and let's get organizing!
20 Laundry Room Organization Ideas to Declutter Your Space
So, you're ready to maximize the potential of your laundry room? Great! Here are 20 ways to transform your laundry room from cluttered chaos to organized oasis.
1. Pocket Doors: The Magic Trick to Hide Your Washer and Dryer
Chad Mellon for Lindye Galloway Design Studio + Shop
Pocket doors, with their space-saving charm, can hide your washer and dryer, keeping them out of sight when not in use. They serve to keep your space tidy, add a dash of style, and even quieten the noise from your appliances.
2. Optimizing Your Storage: Every Inch Counts
Spacecrafting for Bria Hammel Interiors
Optimize your storage by using every square inch wisely. Use stackable shelves, vertical storage solutions, or even the backs of doors to create extra storage. Every bit of unused space is an opportunity.
3. Decant Your Laundry Products: For a Cohesive Look
Martin Vecchio for Neat Method
Decanting your laundry products into matching containers can enhance the aesthetic of your room. Not only does it make everything look neat and uniform, but it also ensures you can see when you're running low on supplies.
4. Carving Out a Niche for Soaps and Sprays
Jess Isaacs for Jenn Feldman Designs
Designate a specific area for soaps and sprays. A shelf or a rack near the washer makes it easy to reach these items when needed. Plus, it frees up your countertops.
5. A Small Desk Space: Making Room for Laundry Prep
A small desk in the laundry room can serve as a space for folding clothes, placing your laundry basket, or even tackling light paperwork while waiting for a load to finish.
6. The Farmhouse Sink: A Trendy and Functional Addition
Vanessa Francis Interior Design
A farmhouse sink isn't just aesthetically pleasing; it's also functional. You can use it for pre-soaking stains or handwashing delicates. It's a stylish addition that can elevate the look of your laundry room.
7. Hard-Working Faucet: Your Laundry's Best Friend
Jess Isaacs for Jenn Feldman Designs
An extendable, swivel faucet can make tasks like handwashing and spot treating a breeze. Choose a faucet that can withstand the demands of your laundry room.
8. Installing a Countertop Over Your Washer and Dryer: Extra Workspace
Chad Mellon for Lindye Galloway Design Studio + Shop
Installing a countertop over your washer and dryer can create additional workspace for folding clothes or sorting laundry. It's a practical solution for a more efficient laundry process.
9. Understanding Your Storage Needs: Tailoring Your Space
Molly Culver for Meredith Owen Interiors
Different households have different storage needs. Evaluate your family's laundry habits, the supplies you use, and how often you do laundry to design a storage system that best suits your needs.
10. Hang a Rack: More Than Just Airing Clothes
Justin Jordan for Bethany Adams Interiors
Hanging a rack in your laundry room can serve multiple purposes. It's perfect for air-drying clothes, hanging freshly ironed garments, or even storing hangers.
11. Matching Baskets: Unifying Your Space
A set of matching baskets can help in organizing and decluttering. They can sort your laundry, hold supplies, or even store clean towels, creating a unified and orderly appearance.
12. Every Little Corner: Maximizing Space
Jenifer McNeil Baker for Maestri Studio
Maximize your laundry room's capacity by taking advantage of every corner. Corner shelves or racks can hold supplies, while a corner hamper can keep dirty clothes contained and out of the way.
13. Open Shelving: Displaying Family Favorites
Madeline Harper Photography for Leah Ashley
Open shelving can offer easy access to your most-used items and provide a space to display sentimental items, such as family photos, making your laundry room feel cozier.
14. Clear Counter Space: The Key to Efficiency
Spacecrafting for Bria Hammel Interiors
Keep your counter space clear. This allows you to have ample room for folding, sorting, and stain treating. Plus, it keeps your room looking neat and tidy.
15. Kitchen Pot Holder: An Unconventional Laundry Room Ally
Tara Carter Photography for Morse Design
Who said pot holders belong solely in the kitchen? Use a pot holder to hang delicates that need air-drying or to keep often-used tools handy. It's a creative and efficient use of vertical space.
16. The Power of a Bench: Seating and Storage in One
Codi Lynn for Neat Method
A bench can serve as a place to rest while sorting and folding laundry. Choose a bench with built-in storage for an extra place to stash items like laundry bags, softener sheets, or even a good book to read during wash cycles.
17. Hamper Away: Adding a Hamper or Two
A well-placed hamper can make all the difference in maintaining an organized laundry room. Whether it's a basket for dirty laundry, a space for clean clothes ready to be folded, or a place for delicates needing special care, hampers are your friend.
18. Going Tall with Cabinetry: The Sky is the Storage Limit
Amy Bartlam for Jenn Feldman Designs
Tall cabinets can store a multitude of items and utilize vertical space, which is often underused. From bulkier items like spare towels and blankets to less-frequently used supplies, tall cabinets can hold it all.
19. Everything in Its Place: The Golden Rule of Organization
Bethany Nauert for Peltier Interiors
Assign everything in your laundry room a place. This makes tidying up a breeze and reduces the chances of items getting lost. Labels can also help in maintaining this order.
20. Lay Down a Rug: Add Comfort and Style
Lauren Pressey for MBC Interior Design
A rug can add a splash of color, protect your floor, and provide comfort underfoot. Opt for a durable, easy-to-clean rug, as laundry rooms are prone to spills and splashes.
With these 20 ideas, you're well on your way to creating an organized, efficient, and stylish laundry room that's tailored to your specific needs. Remember, organization isn't a one-time event—it's a process. Your needs may change, and your organization strategies can evolve with them. Happy organizing!
Frequently Asked Questions
How Can I Make My Laundry Room More Efficient?
Efficiency in the laundry room can be achieved through thoughtful organization. Utilize vertical space, sort laundry in labeled baskets, and store frequently used items within easy reach. Ensure that all the things you need are accessible to streamline your laundry process.
How Do I Organize My Laundry Area?
To organize your laundry area, start by decluttering. Keep only what you need, then categorize and store similar items together. Baskets and shelves can be used to store detergents and fabric softeners. Designate areas for clean and dirty clothes to maintain order.
How Do You Optimize a Small Laundry Room?
Optimizing a small laundry room involves making the most of the available space. Consider stacking appliances and utilizing wall space for storage. Use multifunctional furniture, such as an ironing board with built-in storage. Remember, vertical space is your friend.
What Makes a Perfect Laundry Room?
A perfect laundry room is efficient, well-lit, and organized. It caters to your specific needs and habits. It has ample storage, good ventilation, and space for sorting, folding, and ironing. Most importantly, it should make the task of doing laundry easier and more enjoyable.
What Are the Five Requirements of a Good Laundry Room?
A good laundry room should have sufficient space, ample storage, proper lighting, ventilation, and easy-to-clean surfaces. It should also include a system for sorting and folding laundry, and ideally, it should be in a convenient location within your home.
What Are the 4 Ways Laundry Should Be Sorted?
Laundry should be sorted by color, fabric type, level of dirtiness, and washing instructions. Sorting by color prevents colors from bleeding into each other. Sorting by fabric type and washing instructions ensures each garment is washed under optimal conditions. Sorting by dirtiness prevents heavily soiled items from soiling lightly soiled ones.
Conclusion
In conclusion, a well-organized and efficient laundry room can completely transform the way you approach laundry chores, making them less of a burden and more of an enjoyable task. By implementing the tips and tricks discussed in this article, you can declutter your space, streamline your laundry routine, and make your laundry room a truly functional part of your home.
Remember, your laundry room should be a place that caters to your specific needs and makes life easier. From pocket doors to vertical storage, every choice should reflect your household's unique laundry habits. It's about making the room work for you, not the other way around.
Feel like you need more ideas for creating an organized, efficient home? Be sure to explore our other blog posts, packed with expert advice and creative solutions for all areas of your home. Whether you need kitchen organization tips, bedroom decor ideas, or ways to optimize your home office, we've got you covered. So why wait? Let's continue this journey towards a more organized, efficient, and harmonious home together!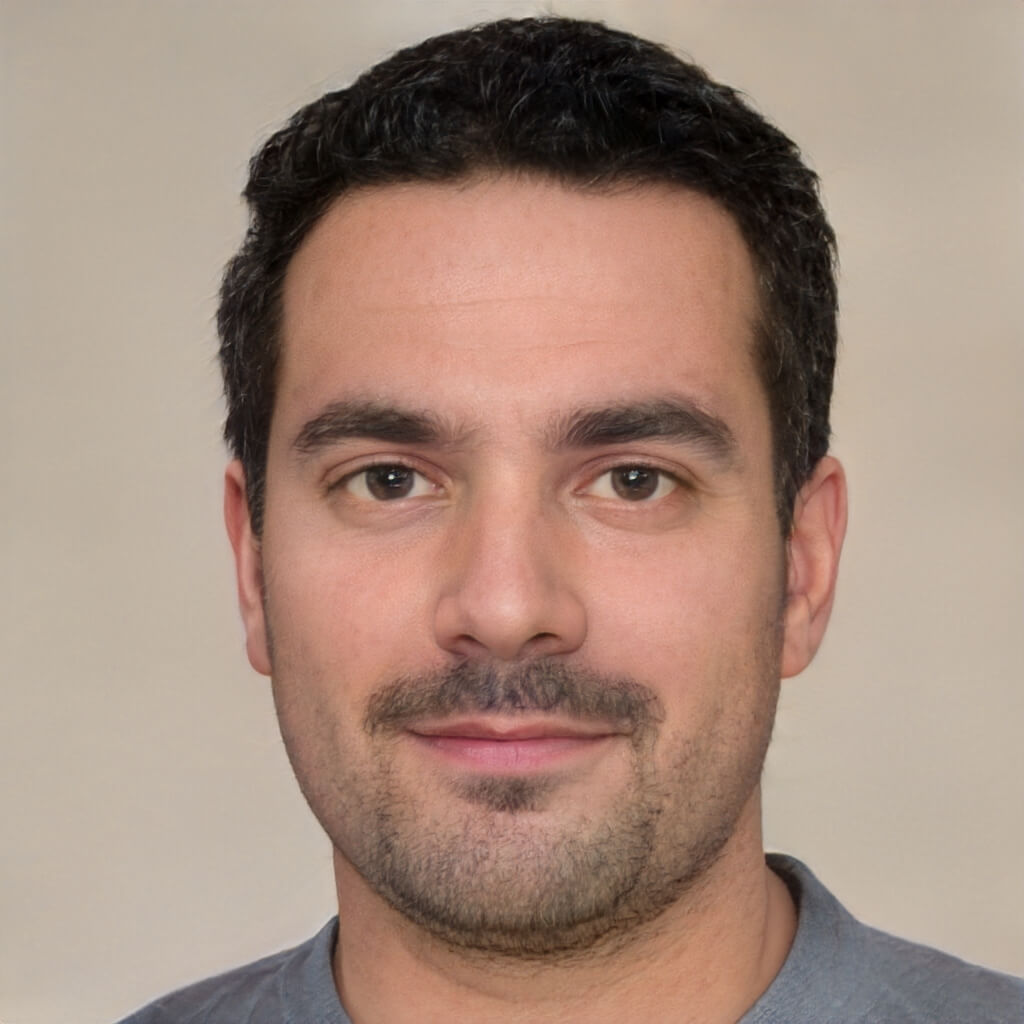 I'm a passionate home and garden enthusiast and the founder of Materialsix Home. With over 10 years of experience in the field, I've cultivated a deep love for all things related to home improvement, gardening, and interior design. Read more…