Do you want to keep your porch protected from bats? It is one of the common issues that everyone faces as bats roast the porch quickly. It is a fact that bats are intimidating, and many have a fear of bats. Remember that bats are not too dangerous, but it is essential to keep them out of your porch.
The porch of every property, including houses or offices, is one of the most used areas daily. The bats on the porch roast the ceiling and cause significant damage. Therefore it is one of the primary reasons to keep bats out of the porch.
Nobody wants to have bats on their porch. Right? Therefore, here we will share some essential practices that help you develop the best ideas related to how to keep bats away from your porch. It will help you deter the bats, especially if they are coming again and again.
Now let's dive into it.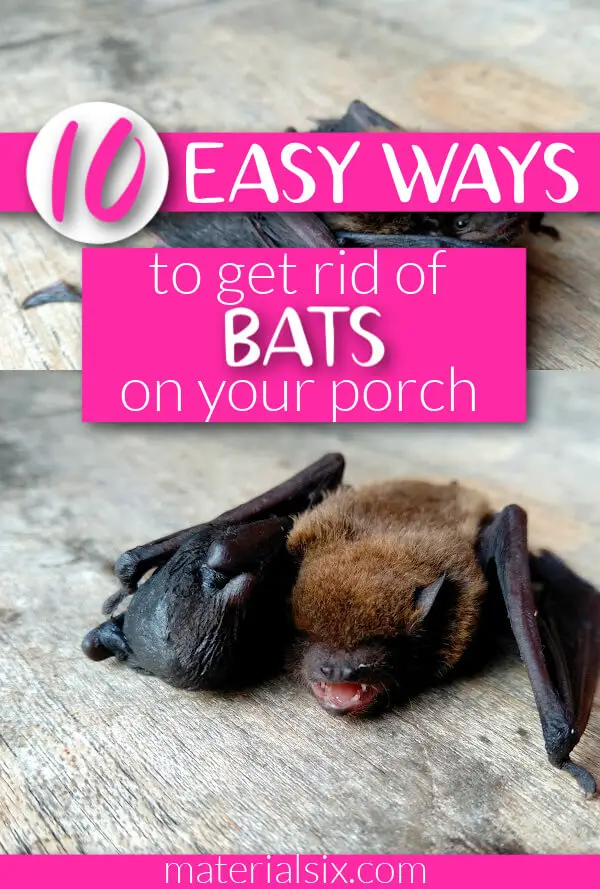 Why Do Bats Like The Porch for Their Stay?
Before moving to the section on how to get rid of bats from the porch, it is essential to know why are bats poop on porches? You may also wonder why bats have a unique attraction on your porch. Some porches have a particular roasting position for bats, finding them quickly. Moreover, many of us hang some hanging for decoration purposes, making it easy for bats to wing upside down and roast. It provides a shelter and place to rest during the hot day hours. It is also an easy place to spot bugs.
Keep in mind that bugs mostly find the area where they can conveniently feed themselves. Porches are also functional areas where bats can find the bugs for feeding. Especially during the porch lights. However, the only benefit of having the bats on the porch is eliminating the mosquitos around your house.
The bats in porches make a massive noise that always irritates you whenever you pass through them. The porch is one of the most accessible places for bats to roost, and they always find the opportunity to have a peaceful porch. Keep in mind that it doesn't change your porch decoration, but the bat population makes an incredible amount of noise and roasting. Therefore it is essential to keep them away from your porch by adopting different practices.
How to Keep Bats Away from Your Porch
Now everyone wants to know how they can keep bats away from the porch? It is always better to take preventive measures before bats make their home on your patio.
Therefore, we will share the best ways to keep bats away from the porch and how to stop the bats from pooping on the porch. Ensure that you know about these practices before the situation is worse.
1. Turn on the porch lights timely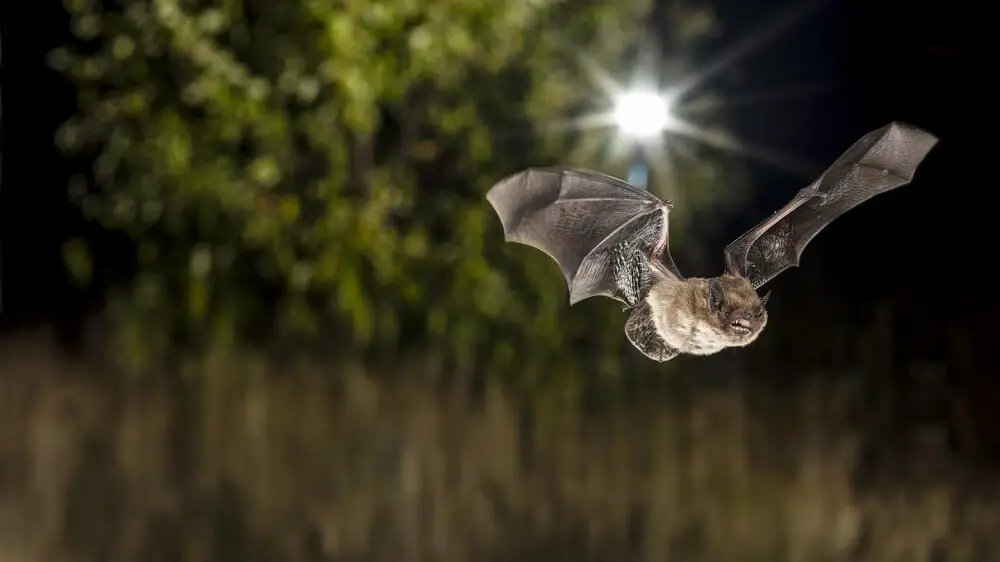 Most bats come to your porch during the dim light or nighttime. It helps us understand that bats don't like light. You can use the fact in your favor to keep the bats away from your porch. Ensure that you turn on the lights in the evening before it becomes dark outside. It is the best possible way to deter the bats.
Many of us are already using the practice and notice great success in keeping bats away from the porch. You don't need to perform any hard and fast method. Keep the light on at nighttime and disturb the bats until they leave. Keep in mind that as long as your porch light is on, the bats will not be able to stick to your porch.
Moreover, the location of bats' rotation also plays a significant role. If they hide in a crack, it is easy for them to stay on the porch and keep roasting. In addition, the porch light will also not make any sense for keeping them away.
2. Look for the cracks in the porch and fix them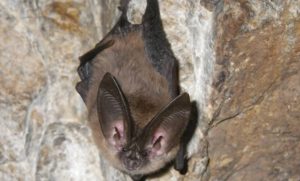 If your porch has cracks, it is easy for bats to make their home inside. As in the previous section, we also mention that bats hiding in cracks will not impact lights.
You need to find the gaps where bats are roasting and fix them. Usually, the bats make their home in damage and even poop in them. Therefore it is essential to repair the cracks earlier to keep the bats away from your porch. Once you fix the gap, the bats will not find any dark area and leave the porch.
It is not a significant issue for fixing the cracks. You can seal the cracks or holes with the cement mixture yourself or find a professional. Ensure that the bats are not in damages before repairing them. The bats inside the crack sealing will also cause some other serious issues.
3. Use bat repellent
It is one of the quick and best ideas to keep the bats away from your porch. You will easily find the bat spray repellent from various markets. The bat repellents have unique ingredients or chemicals to keep them away from your patio.
Moreover, you have two options: ingredients-based repellent and the other is chemical-based. Both have a similar purpose: to deter the bats from coming around your area. Natural repellents have eco-friendly ingredients that are way better than chemical repellents. It has no effects on plants around your porch area.
However, the spray repellent usually has peppermint essential oils that contain a powerful smell for keeping the bats away. The bats will find their new ways quickly once they smell the bat repellent on your porch.
4. Install bat nets
Bat nets are also popular ways to keep them away from your porch or surrounding areas. Ensure that it covers the area from where bats will enter your patio. The bat's nets have small holes to catch the bat when they try to enter or fly through it. It also scares the bats, and they will not come again in the same way.
It is easy to place the bat nets where you want to keep them away. The homeowners will easily find the bat nets in stock markets. However, when you hang the bat net, ensure it is a few inches above the entry points. It helps eliminate the bats if they are already making their place on your porch.
Remember that bats are not intelligent birds who find their way back under the entry points. In addition, you can also install the UV- resistant bat net that helps control the other situations as well. It provides an aesthetic appearance to your home and also prevents bats.
5. Consider placing the bat house
It is a rare practice but works effectively to keep the bats away from the porch. Placing a bat house in your house is a way to provide them with another place to go. The key idea is to shift the bats into their bat house instead of making their houses on your porch.
It will be the perfect roasting place for bats where they can hide and sleep safely. You may not like the idea, but it makes sense when nothing works for keeping bats away from your porch. In addition, it also benefits you to keep the area mosquito-free.
6. Ensure to eliminate food sources
Bats are also living creatures, and they want food for their existence. Usually, bats will not stick to a place where they will not find any food source. You may think that porches don't have any food source for bats. Keep in mind that bats can eat insects and different fruit types.
You can also perform your research on what kind of bats are coming to your porch to eliminate their food sources.  If you reduce the food like insects in the porch area, bats will automatically try to find another place to live and roast.
To reduce the fruit's availability, you can harvest them properly and reduce the amount that drops on earth. In addition, use sprays to keep mosquitos and insects away from your porch. It will keep the bat away from your patio and help eliminate all the insects.
7. Ultrasonic repellent devices
It is the modern way to keep bats away from your porch. You may already be familiar with ultrasonic devices for other purposes.
However, you can also use them to repelling the bats from your property. The ultrasonic bat repellent devices are available in the market and work effectively. The primary working principle of ultrasonic devices is to produce sounds that humans can't hear. But it will eliminate the bats and scare them that they will not come again to your porch.
Moreover, these ultrasonic devices also have the same frequencies that bats use to navigate with each other. It will disturb them, and they find their new way to peace.
The bat repellent sounds are different in every device that you can find according to your indoor or outdoor usage. Many of us need to use ultrasonic repellents at outdoor positions to prevent bats' entry on our porch. In that case, you can find the solar-powered ultrasonic devices you need to stake in the ground and remain active with solar energy. It will always provide better prevention from bats and other birds entering your property and roasting.
8. Install bright lights
As we already said, bats are not likely to live in the light. They are always searching for dim or dark areas where they can live peacefully. If you want to keep bats away from your porch, ensure to install the bright lights. It will scare the bats, and they will leave the area quickly.
However, if you choose to install the bright lights, ensure no cracks and holes in the porch for bats to hide and continue roasting. Fill the cracks and holes appropriately, and then install the bright lights. It will deter them quickly, and they will change their path to find another place.
9. Play with temperature
Bats can not live at extremely hot or cold temperatures. They are finicky creatures that can sense the habitat temperature. Therefore the temperature change can help you remove the bats from your porch.
Keep in mind that they can live between 80 to 90 Fahrenheit temperatures. It is easy to change and set the temperature above this level. You can get a heater to increase the temperature at your property. The heat also eliminates the moisture from the environment. It will quickly deter the bats, and they will change their path.
In addition, you only need to heat the temperature for a few days, and then bats will not come again. They always remember their safe places and avoid the dangers.
10. Call Pest Control Specialists
It is the last option that you can use to eliminate the bats from your porch or property. If you fail to find any practice helpful for your situation, you can call the pest control specialist. They will take the necessary steps according to their experience level and eliminate the bats from your porch.
It is one of the practical ideas if bats are in the attic and don't come out with your tries. The professional pest control specialist will handle the situation humanely and eliminate them. However, you may find it costly, but it is a price-worthy practice to protect your home or other property.
Final Thoughts
Now you have the compelling guide for keeping bats away from your porch. Different ways help you keep bats away, and everyone is effective according to its potential.
Ensure that you choose the suitable way to remove bats and follow it consistently until bats will not come again on your porch. Usually, bats didn't follow the same path that scared them. Therefore you need to be consistent for a few days with your practices and permanently remove the bats from your porch.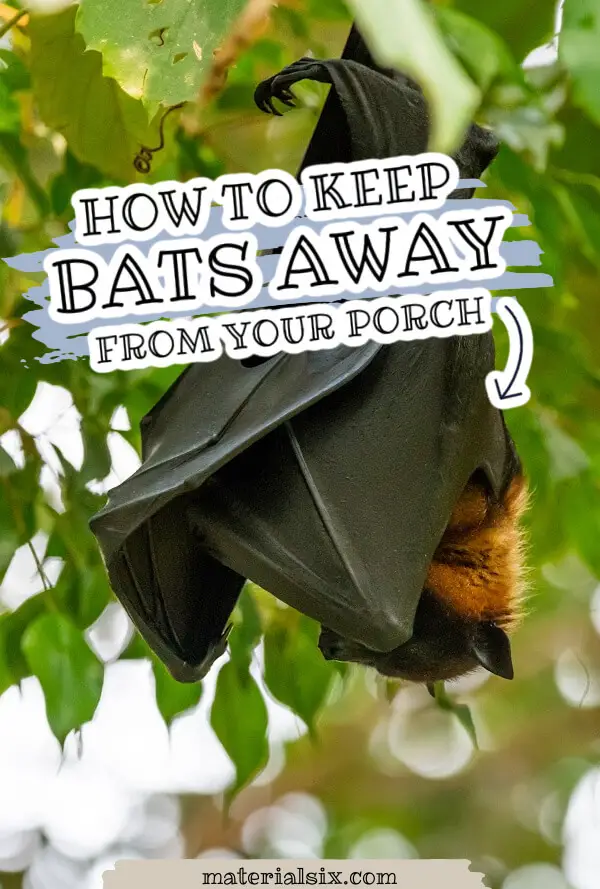 More from Materialsix.com: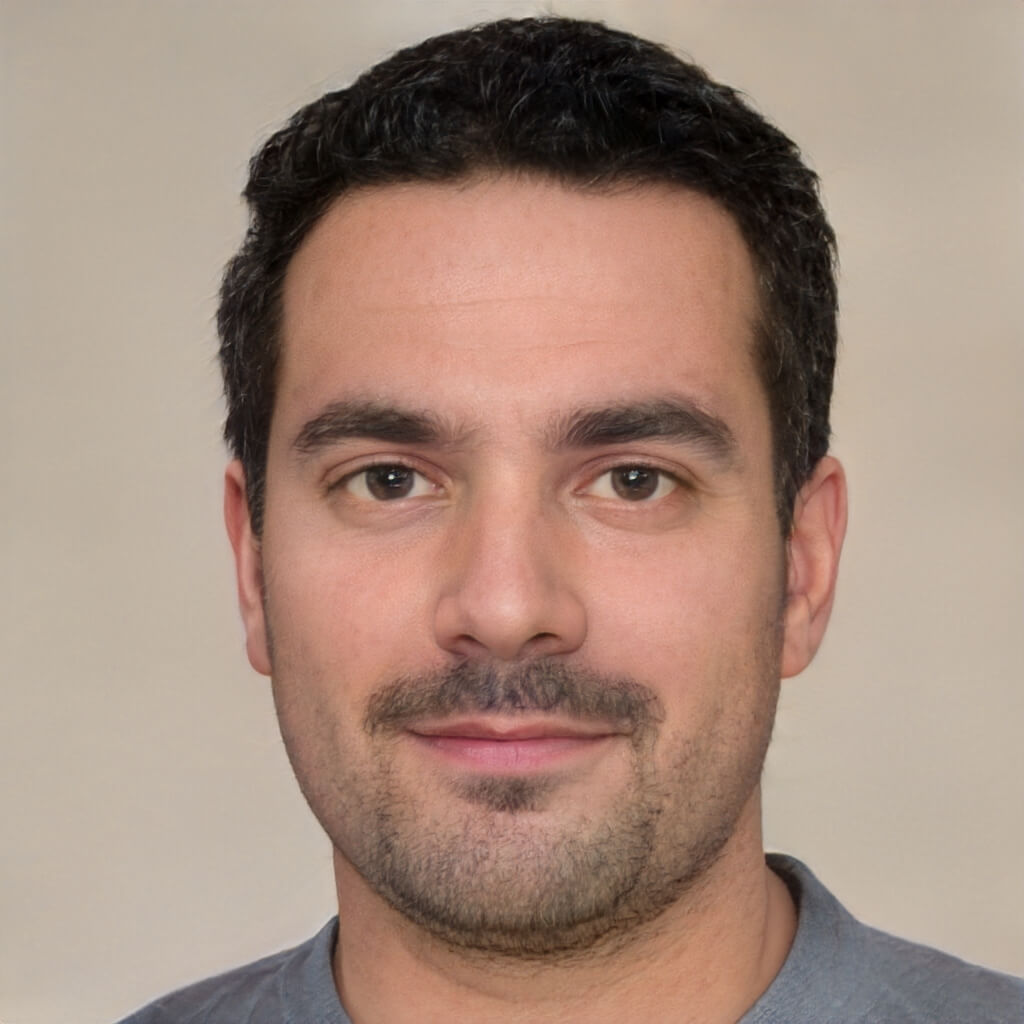 I'm a passionate home and garden enthusiast and the founder of Materialsix Home. With over 10 years of experience in the field, I've cultivated a deep love for all things related to home improvement, gardening, and interior design. Read more…