Repainting the furniture in your house can be such a hassle, especially when it keeps fading, peeling, and chipping away. Not only that it will tire you out eventually, but you'll also spend a large number of unnecessary expenses just to fix the paint.
Hence, having a nice, long-lasting paint coating is essential to ensure the quality of your furniture. Polyurethane is a great example if you want to protect your paint from dirt and peel. One or two layers of polyurethane will last a long way, and you'll definitely be grateful for how much money and time you can save.
The question is, can you put polyurethane over paint? What kind of paint is suitable for polyurethane, and what is the best method to apply it?
Worry no more! To help you, here's a foolproof introduction to polyurethane and the best practices to use it.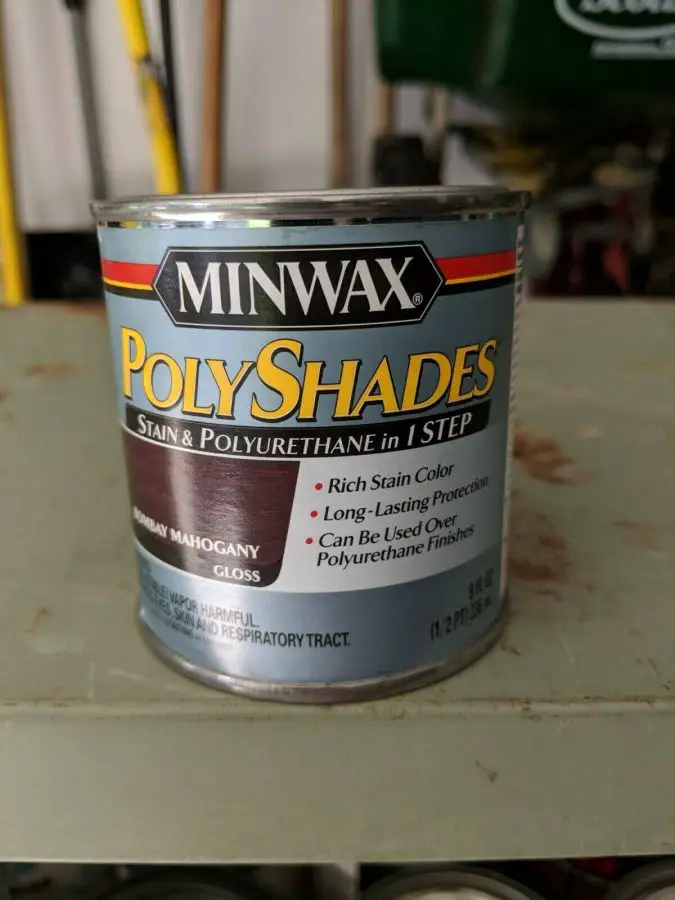 What is polyurethane?
Known for its reputation as being durable, resilient, and flexible, polyurethane is a polymer that can be used on many different surfaces as well as to create many different things. While the term might be unfamiliar for most people, we actually often come across polyurethane in the forms of sponges, spandex, and skateboard wheels, to name a few.
Polyurethane also acts as an excellent coating for furniture to ensure its quality through the years. The reason is that polyurethane doesn't rust and mold. It is also able to handle extreme temperatures and has a longer lifespan in comparison to foam, paint, or rubber.
Consequently, once you apply polyurethane to your furniture, it'll protect your paint from chipping and fading away due to rain, dirt, mold, or sun exposure.
Can you put polyurethane over the paint?
While polyurethane is undoubtedly beneficial for your furniture, many people still ask "can you put polyurethane over paint?"
Fortunately, the answer is yes. You can put polyurethane finish to coat any surfaces as long as it has been dried and prepared. Moreover, polyurethane also needs to be applied correctly for the best result. Different surfaces might require different types of polyurethane, so make sure to note what material and paint you want to coat before applying the polyurethane.
Different types of polyurethane
Generally, there are two types of polyurethane coating: oil-based polyurethane and water-based polyurethane.
Water-based polyurethane is most often used by homeowners as it doesn't yellow much as the oil-based polyurethane one. Water-based polyurethane also dries quicker, produces less odor, and once it dries, the color clears up and won't affect the original paint color.
On the other hand, while oil-based polyurethane is less quick to dry, it provides a stronger finish and has higher durability to UV and heat exposure. The downside of oil-based polyurethane is that it leaves a yellow undertone which might affect the overall color of the original paint.
What kind of paint you can put over the polyurethane-coated surfaces?
To put it simply, you can use polyurethane to any surface as long as it's been prepped and treated accordingly. However, there are several types of paint that are best fit for polyurethane, some of which are:
1. Acrylic Latex Paint
Regarded as the best-quality latex paint, acrylic latex paint is water-based paint consisting of synthetic polymer or plastic as its base. Acrylic latex paint is also superior to basic oil-based paint as it lasts longer, has higher breathability, flexibility, and opacity. Not to mention that acrylic latex paint is also easier to wash and clean from surfaces.
2. Oil-based Enamel Paint
Oil-based enamel paint can be your best pick if you're looking for a surface that will endure a lot of duress. The paint is less long to dry, but it has excellent resistance to outer forces including abrasion and tear. Moreover, oil-based enamel paint is also superior if you're looking for a gloss or smooth finish.
How to apply polyurethane over paint
While the answer to "can you put polyurethane over paint?" is a big yes, there are some steps that you need to undergo before applying polyurethane over any surface. These steps are required to ensure the result of the coating and the paint underneath it.
1. Wash the surface
Polyurethane won't stick to a dirty surface. Hence, make sure to wash away stains, mud, dirt, and any other filth before applying your first layer of polyurethane.
For a maximum result, wash the surface using detergent, warm water, and a sponge. A clean surface will increase polyurethane adhesion as well as glossing the result.
2. Sand away the surface
Once the surface is clean, let's start the second step by picking 120-grit sandpaper and scuffing the surface. The scuffing step is important as it prevents deep scratches from forming on the surface.
After you're done scuffing, don't forget to clean the dust before moving on to the next step.
3. Choose the applicator
Whether it's oil-based or water-based, each polyurethane paint has a different method to apply it. The best way to apply polyurethane is by using a brush or sprayer. Never use a roller as it leaves a bubble on the surface, making it look messy.
If you're using a sprayer, leave out the thinner since an overly thin polyurethane will end up running away from the paint.
4. Apply the first coat
Apply the first coat and let the polyurethane dry according to the time listed on the container. Once the paint has dried, scuff it again with 120-grit sandpaper to remove bubbles and dust particles that may get caught during the process.
5. Apply the second coat
Once the surface is ready, apply the second coat and wait for it to dry completely. Usually, it'll only need two coats, but it may vary depending on the paint and furniture.
Your paint is now perfectly secured with polyurethane and you're ready to go!
Conclusion
The next time you ask "can you put polyurethane over paint?", the answer is a big yes. Polyurethane is a great way to protect and ensure the quality of your furniture. It is durable, flexible, and resilient to abrasion, heat, and wear. Additionally, it's easy to clean and you won't need to make unnecessary expenses just to fix the dirt, chip, or fade on your household items.
More from Materialsix.com: