When the National Fire Protection Association first prepared the National Electrical Code (NEC), it prepared a set of specifications that details every component in an electrical circuit and drills down to the smallest detail. The code specifies what ceiling boxes can be used and for what purpose.
You can put an outlet in a ceiling box; however, some factors must first be considered. If the outlet is to be installed in an existing ceiling box, you must ensure that the ceiling box conforms to code that requires it to support a certain weight and has sufficient space for the wiring.
With constantly developing technology, an outlet in a ceiling is required more often. When installing a new ceiling box, it is essential that the wiring, and all connections, conform to code.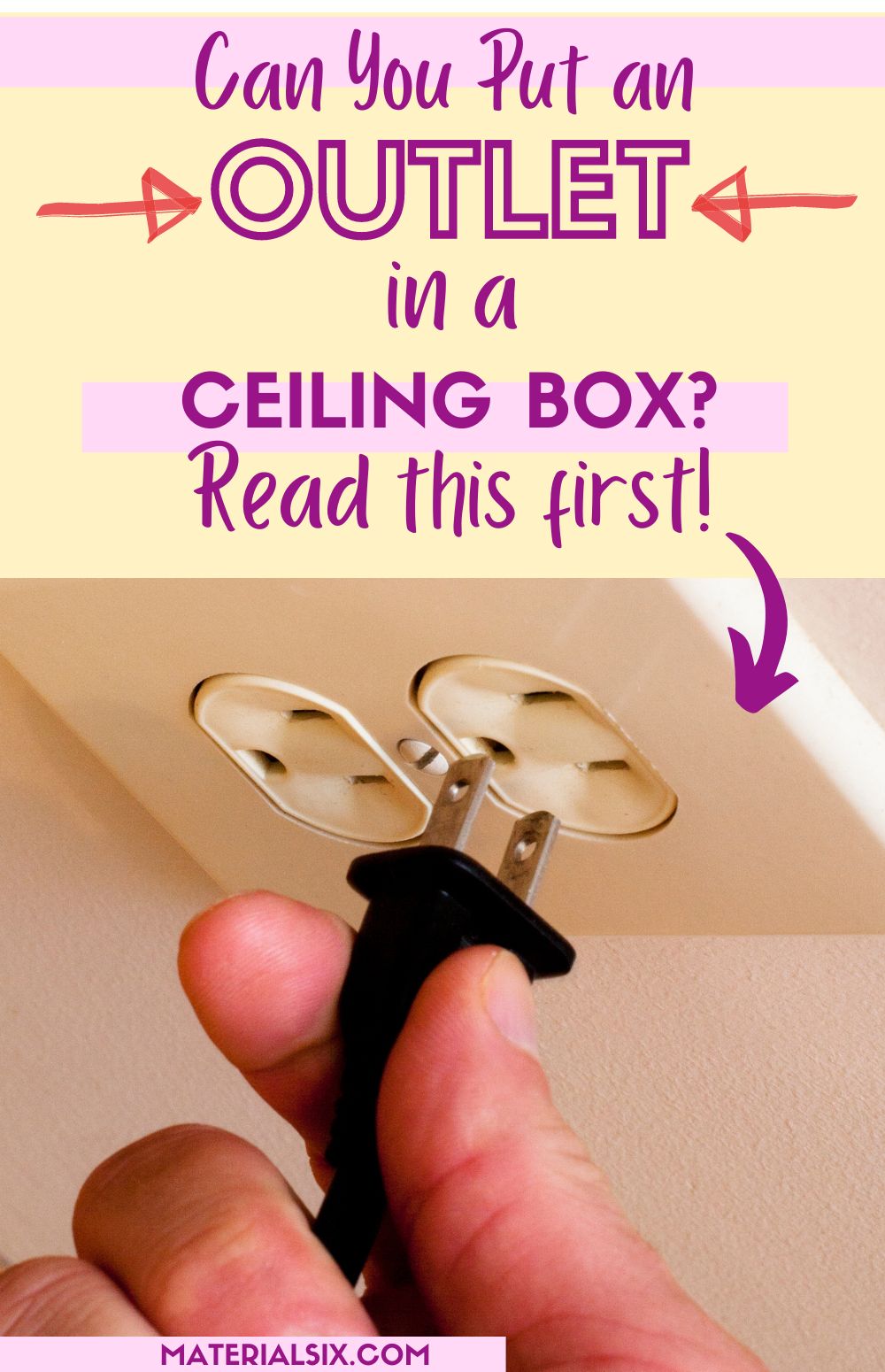 A Ceiling Box Can Be Used For An Outlet
There are several reasons why an outlet is being installed in a ceiling.
To provide a power supply for an after-market extraction fan in the kitchen.
To provide power for spotlight arrays.
Power supply for smoke detectors.
Power supply for projectors.
To provide power for a speaker box mounted high on a wall.
To provide one or more outlets for automatic garage doors.
There are several other reasons, but this list provides an idea of the type of application that may be required.
If you intend to install an outlet in an existing ceiling box, there is no legislative or safety reason why it is not permitted, other than the existing box must conform to code.
If it is a new ceiling box you intend to install, the new wiring must comply with the National Electrical Code (NEC) standards.
Never install a junction box in a ceiling if it is not required to support an electrical consumer or an outlet and switch. Doing so will make it inaccessible for future maintenance, and in these instances, it should be installed in the ceiling where it can be accessed.
What Are Ceiling Boxes?
Electrical boxes (junction boxes) are used for two primary purposes.
They are used as enclosed protection for one or more wiring junctions.
They are enclosed protections and the supporting structure for several components such as electrical consumers and switches.
The ceiling boxes serve the same purpose as conventional electrical boxes; however, in addition to acting as enclosed protection for the wiring, they are also the attachment points for electrical consumers such as fans, light fittings, switches, and outlets.
Chapter 3 and article 314 of the National Electrical Code (NEC) specifies the uses, functionality, and allowable dimensions of all electrical boxes.
In particular, the code specifies.
How the boxes must be secured, depending on the use.
The number of wiring connections that are allowed in different size boxes.
The number of conductors allowed in the different sized boxes.
The conditions under which metal and plastic boxes can be used.
The requirements of ground connections if a metal box is used.
The type of boxes that can be used when required to support a heavy component (such as a fan or heavy light fitting.)
From this, it is important to note that only metal boxes and those made with strong plastic may be used in a ceiling if it is required to support a heavy component. It is therefore not permitted to convert an existing junction box (not a utility box) to a ceiling box for an electrical outlet.
Chapter 3 and article 314.27(A) of the National Electrical Code (NEC) requires that all ceiling boxes must be able to support at least 50 pounds (23 kg).
Therefore, if the outlet is going to be installed in an existing box that conforms to code, it will be able to support the outlet.
However, If the box is required to support a device, it must also have double the volume of normal junction boxes to allow for the connectors within the box.
Therefore, if you intend to use an existing ceiling box, you must ensure that it meets the minimum standards.
Ground Fault Circuit Interrupter (GFCI)
Some local codes may require that a GFCI device is installed as part of the wiring.
A GFCI is a device that can either be installed in the outlet's circuitry or built directly into the power wire, and when it senses a difference in the current that flows in the line, it cuts power to it.
These devices are very sensitive, measure very small incremental changes, and protect against any short circuits caused by the electrical consumer or in the wiring itself.
In most areas, the codes require GFCIs for garage door outlets.
What Boxes Can Be Installed In A Ceiling?
There are several different types, sizes, and purposes of electrical boxes.
A junction box houses electrical connections only.
A utility box is used to install switches, fixtures, etc.
To install an outlet in the ceiling, the electrical box required is one of the following options.
Rectangular utility electrical boxes: Round or octagonal boxes for lightweight fittings.
Gangableutility electrical boxes (2-gang, 3-gang, or 4-gang): "Gangable" boxes can be added together to house more than one device.
These boxes may have a combination of an outlet and switch or possibly a pair of outlets or switches inside.
Metal electrical boxes are used with metal conduits or metal-sheathed cables. These boxes have knockouts that can be removed so that the conduit or cable can be inserted.
Non-metallic cables can be used in a metal box, but only when an appropriate cable clamp is used.
Plastic boxes are generally only used with cables equipped with a non-metallic sheath. For this reason, they have built-in cable clamps installed.
The round or octagonal boxes are suitable for lightweight fixtures, outlets, or safety devices in the ceiling. Common applications of this category of boxes are used for lights or smoke and carbon monoxide alarms.
If the box is used as a ceiling fan support, it must conform to the specifications set out in the code.
If the ceiling box is required to support a fan, it must be a "fan-rated brace" and be designed to support a weight of 72 pounds (32kgs).
Conclusion
The National Electrical Code (NEC) permits you to install an outlet in a ceiling box; however, the box must conform to the minimum specifications. In particular, it must be rated as a utility box and meet the required size specifications.
Resources:
https://www.nfpa.org/codes-and-standards/all-codes-and-standards/list-of-codes-and-standards/detail?code=70
https://www.ecmag.com/section/codes-standards/pull-and-junction-box-calculations-part-vii
Other Posts You Might Like: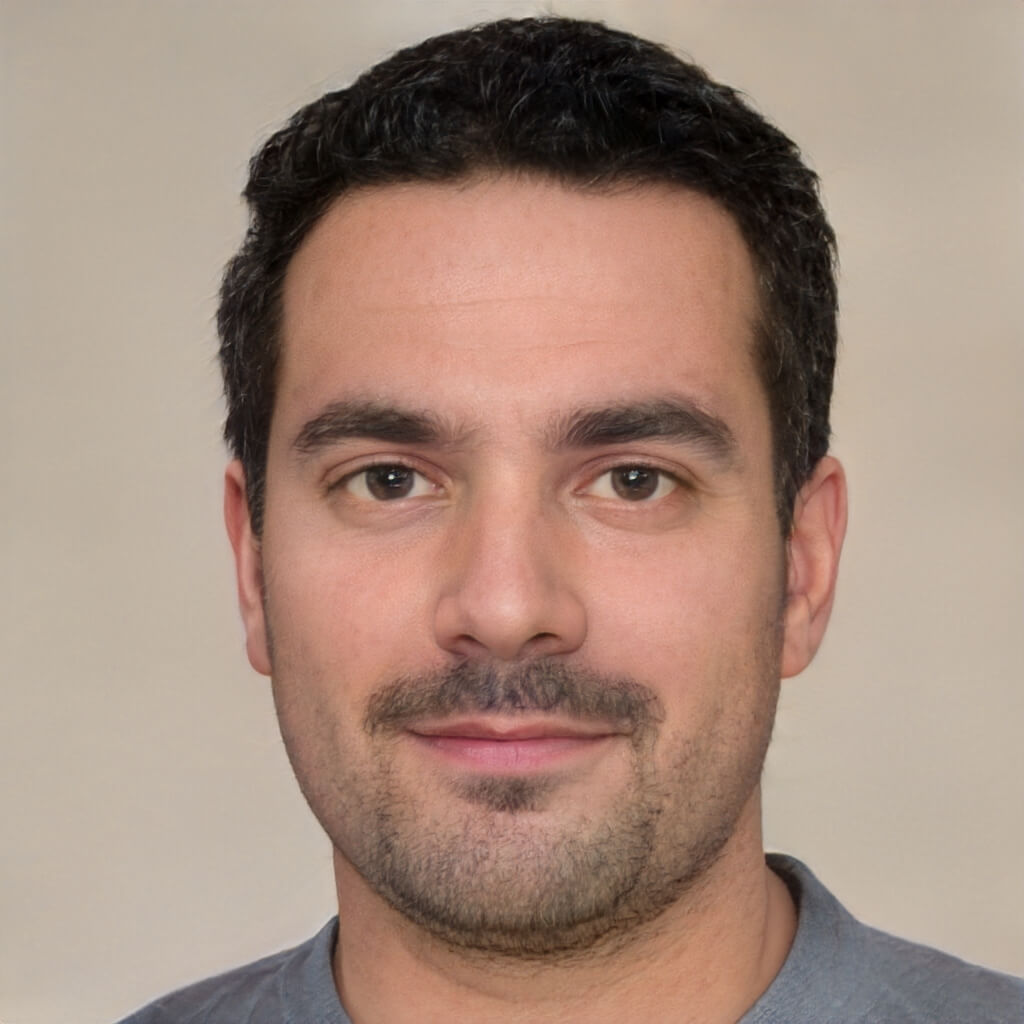 I'm a passionate home and garden enthusiast and the founder of Materialsix Home. With over 10 years of experience in the field, I've cultivated a deep love for all things related to home improvement, gardening, and interior design. Read more…